First impressions matter. As such, a meticulous, smart and welcoming reception desk is paramount in any good business where one is required. Desks and counters that are inspiring and inviting will always make a perfect design statement, ensuring you say "hello" to your customer, client or visitor with aplomb.
Arctic Summer Reception Desk
This contemporary reception desk was designed for MDD Office Furniture by Charles Kalpakian (a Lebanese designer and street artist). Its facade and grooves draw inspiration from street lines and graffiti.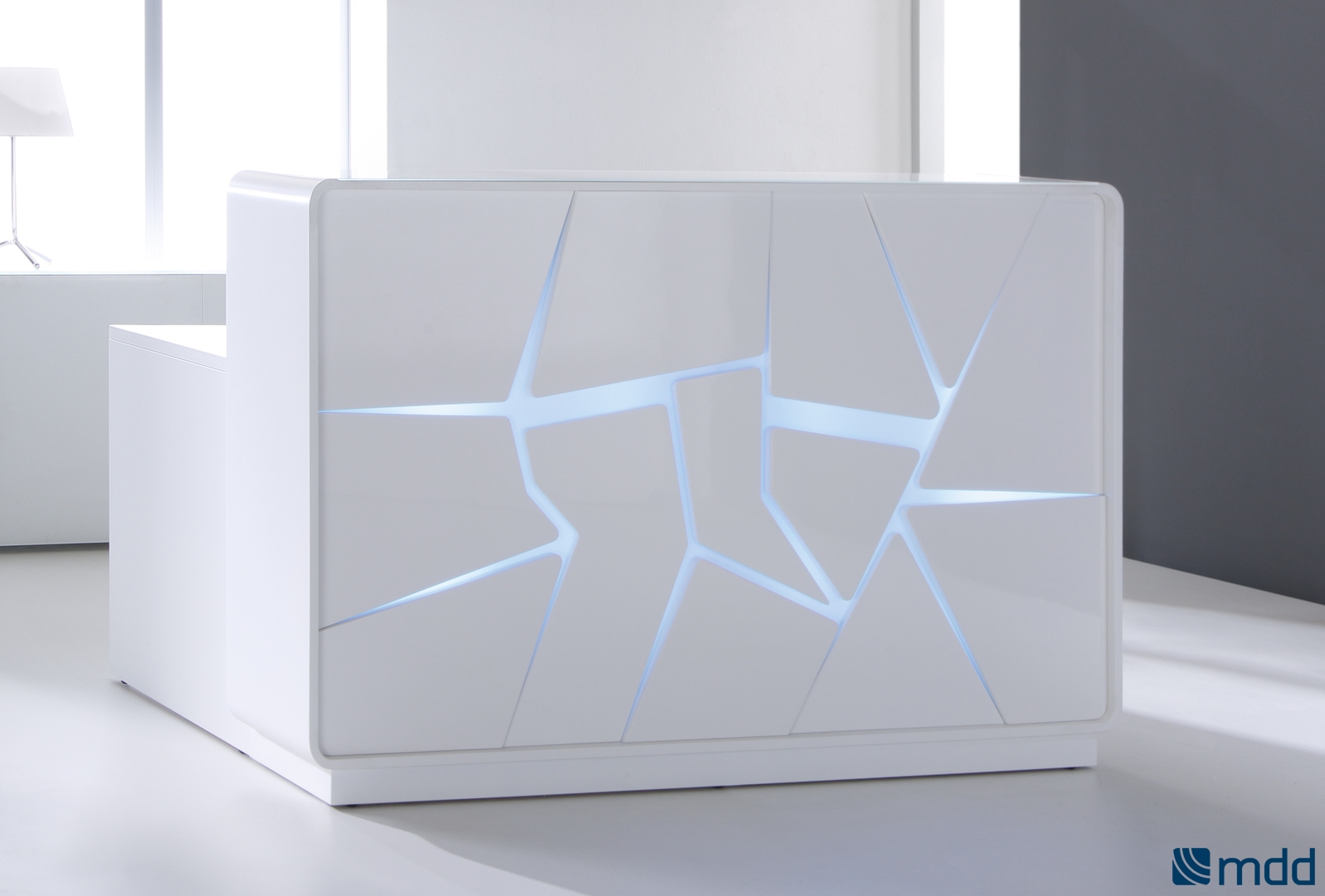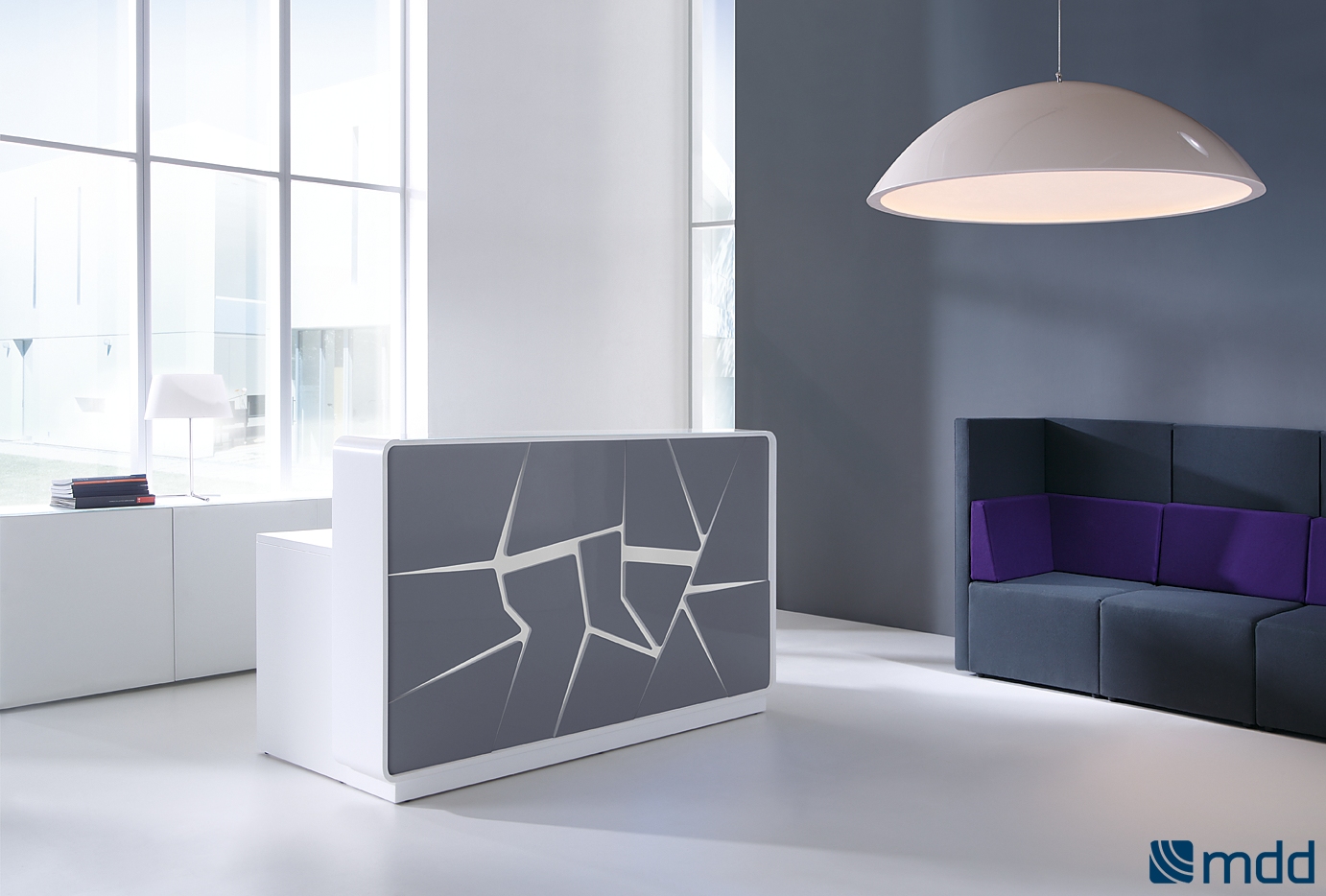 Images © MDD.
Inspiring Idea: Quaint
This reception at Airbnb's Dublin office was designed to resemble a traditional and rather quaint Irish pub.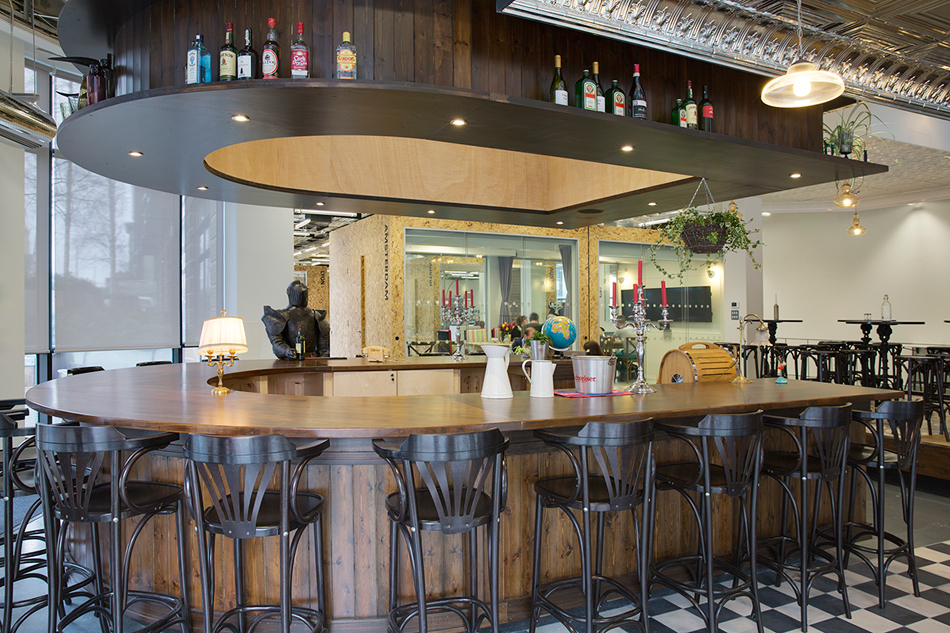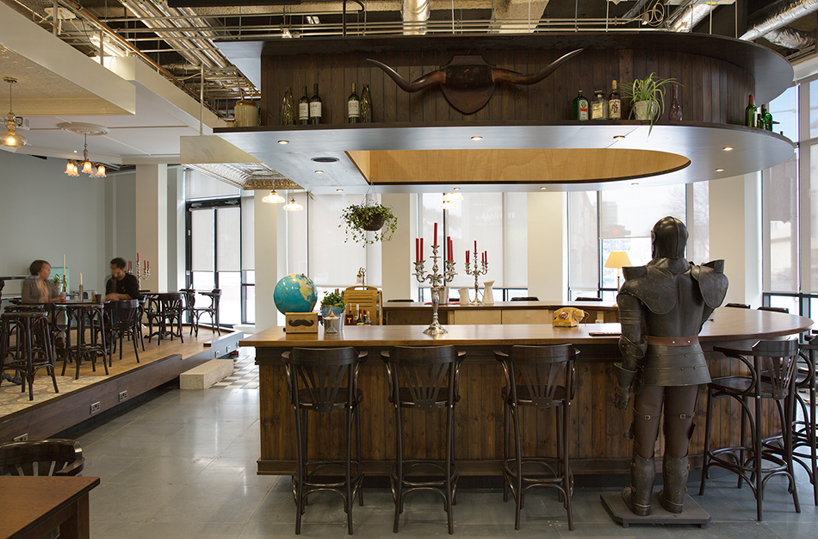 Photos by Ed Reeve for Airbnb via designboom.
CRAFTWAND® Reception Desk
CRAFTWAND® takes inspiration from centuries-old woodworking and craft traditions. Wood, a natural, decorative and enduring material, is one that craftsman Johannes Wolf (of CRAFTWAND®) wholly respects.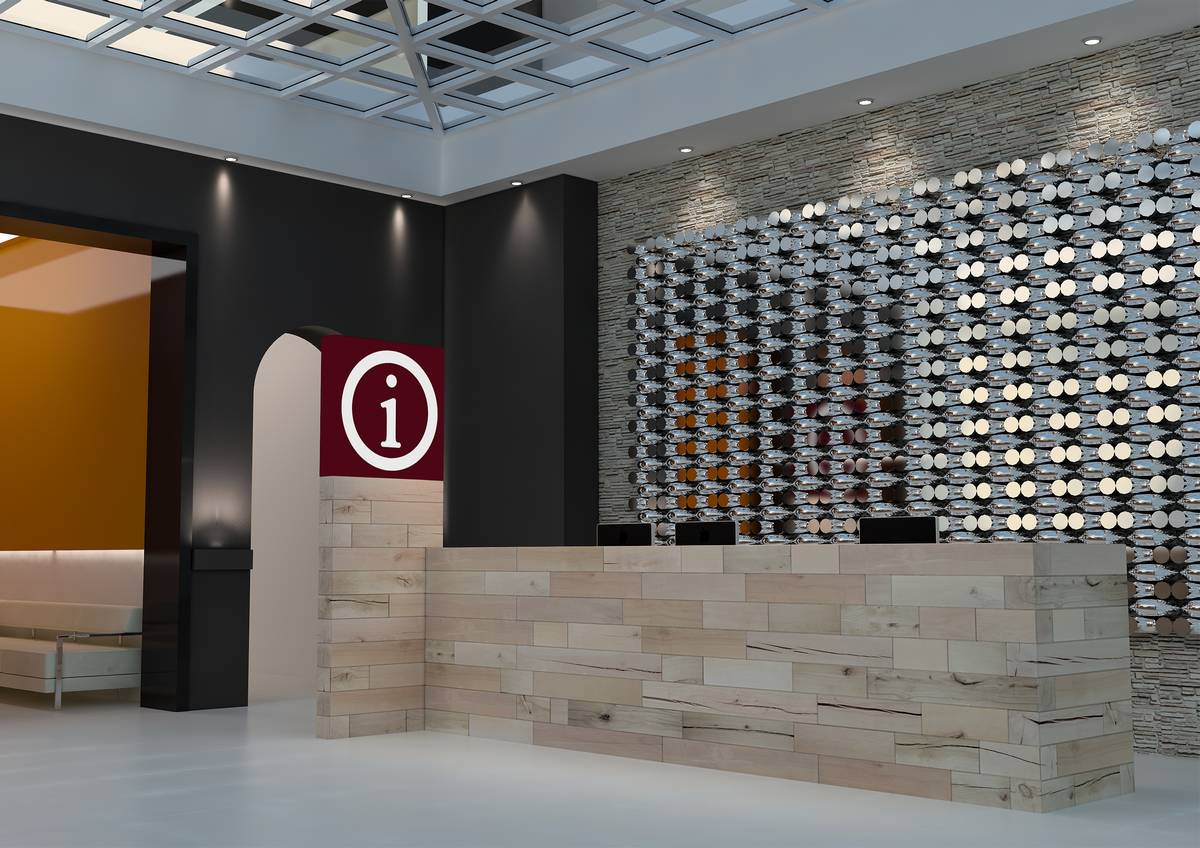 Image © CRAFTWAND®.
Inspiring Idea: Upcycled
This reception desk at Brooklyn Desks, a co-working and shared office space in Brooklyn, was made using remnants of OSB boards that were then cut and dyed.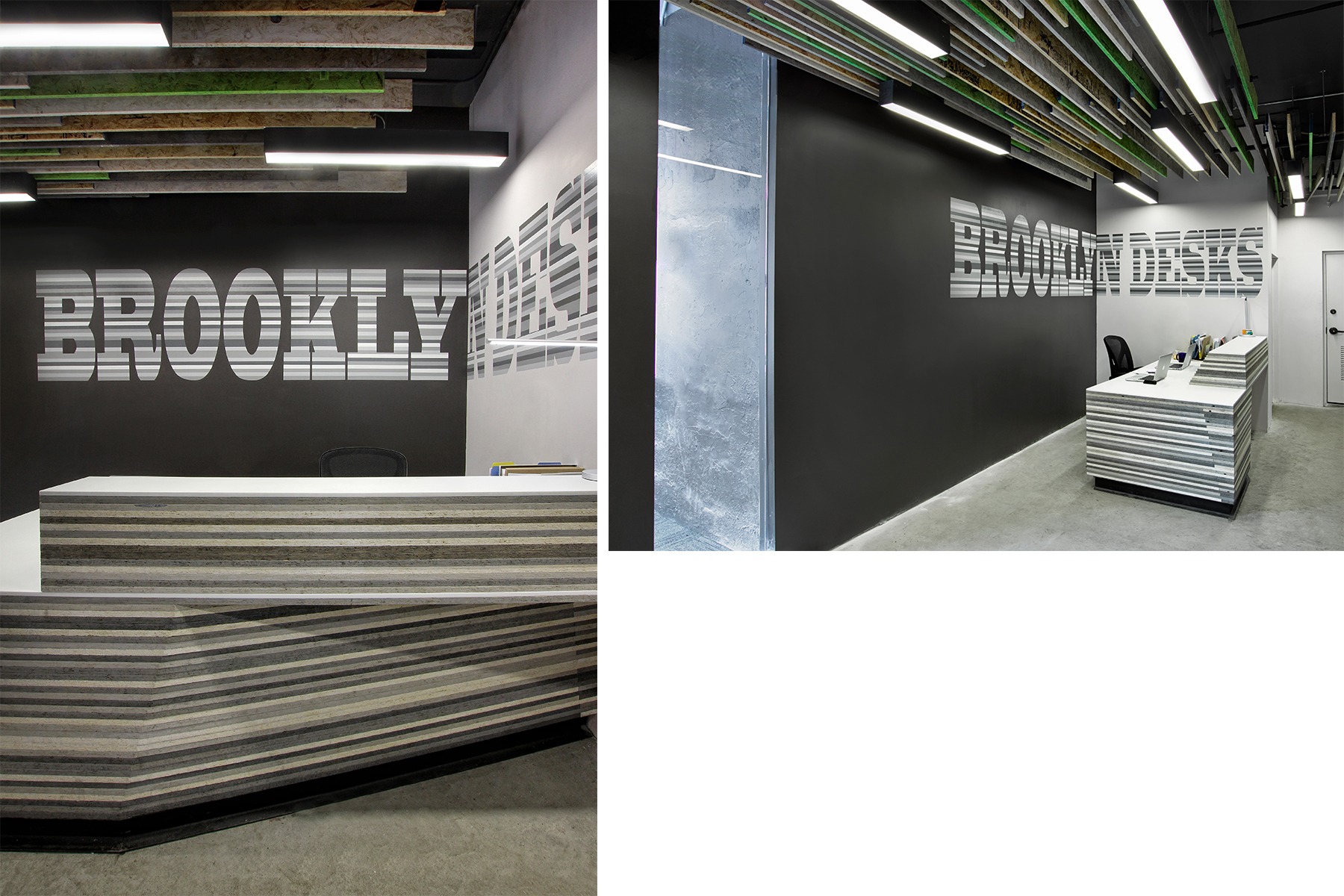 Photos © 2015 StudiosC.
Winea ID Reception Counter
The Winea ID by WINI Büromöbel offers a handsome, practical and flexible modular system approach to building a reception counter. Available in various finishes, the Winea ID can be installed as a linear counter and an L- or U-shaped counter with angles.
Images © WINI.
Inspiring Idea: Art
This impressive and imposing reception desk at the new Ampersand building in London's Soho is itself an art installation. Imagined by graphic designer Tom Hingston and the building's architects, Darling Associates, this beautifully crafted desk, made of wood and brass fins, measures seven meters.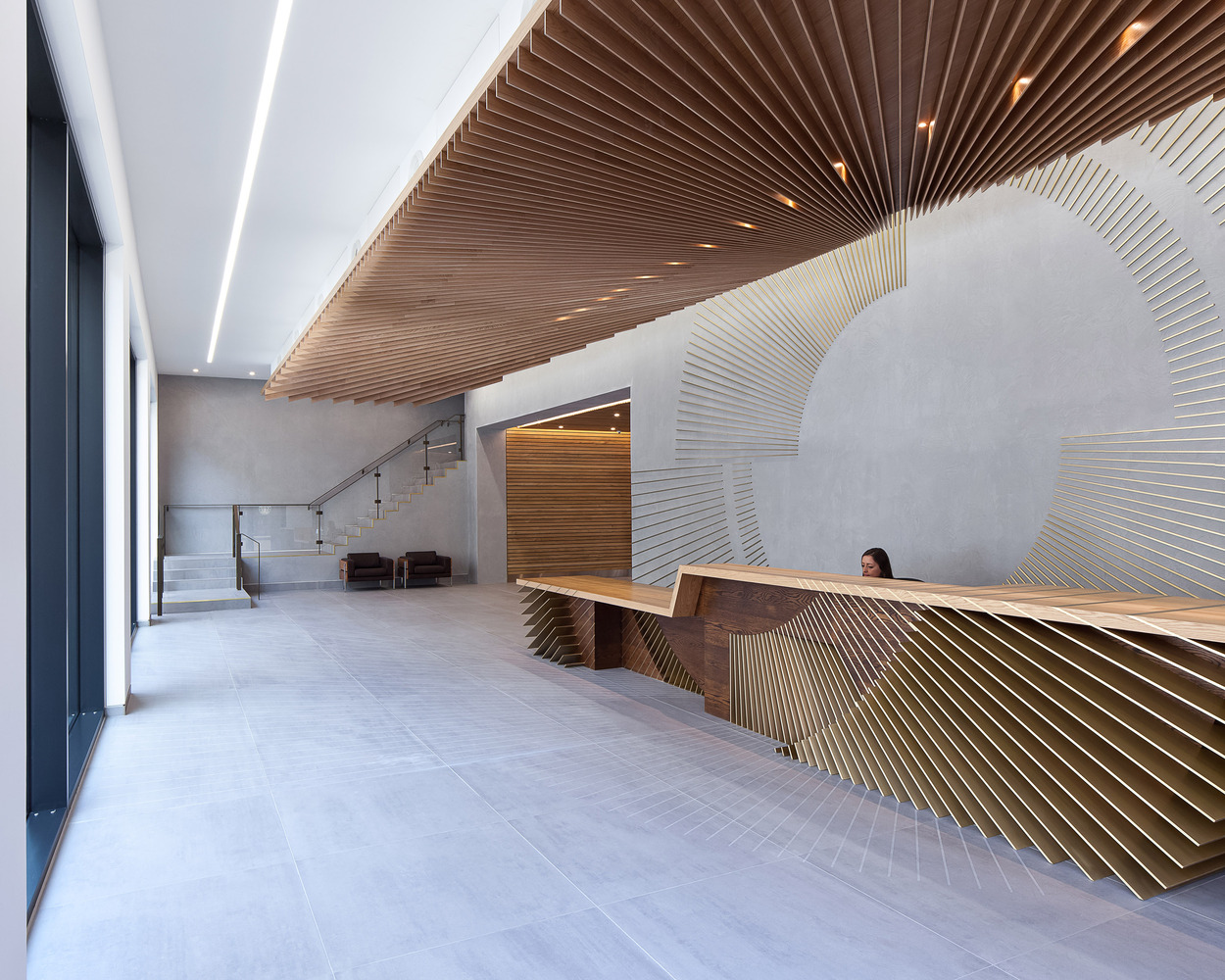 Photo by Peter Landers Photography via ArchDaily.
Photo via e-architect.
USM Haller Reception
At Swiss furniture company USM, form naturally follows function and design is timeless, aesthetic, honest. The USM Haller offers a practical reception solution, with minimal styling providing a solid and reliable finish.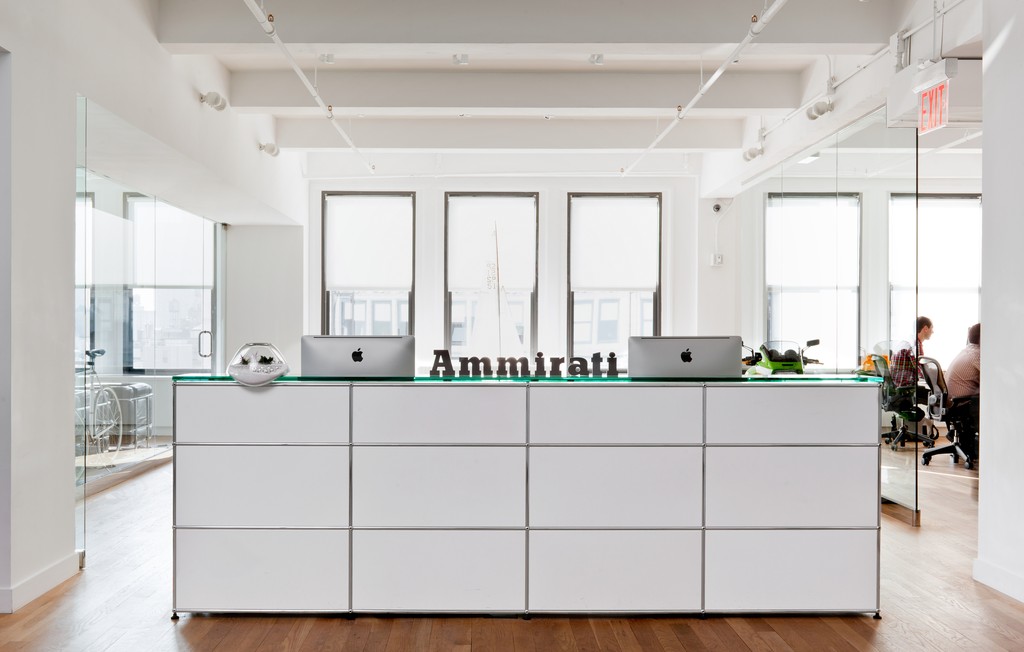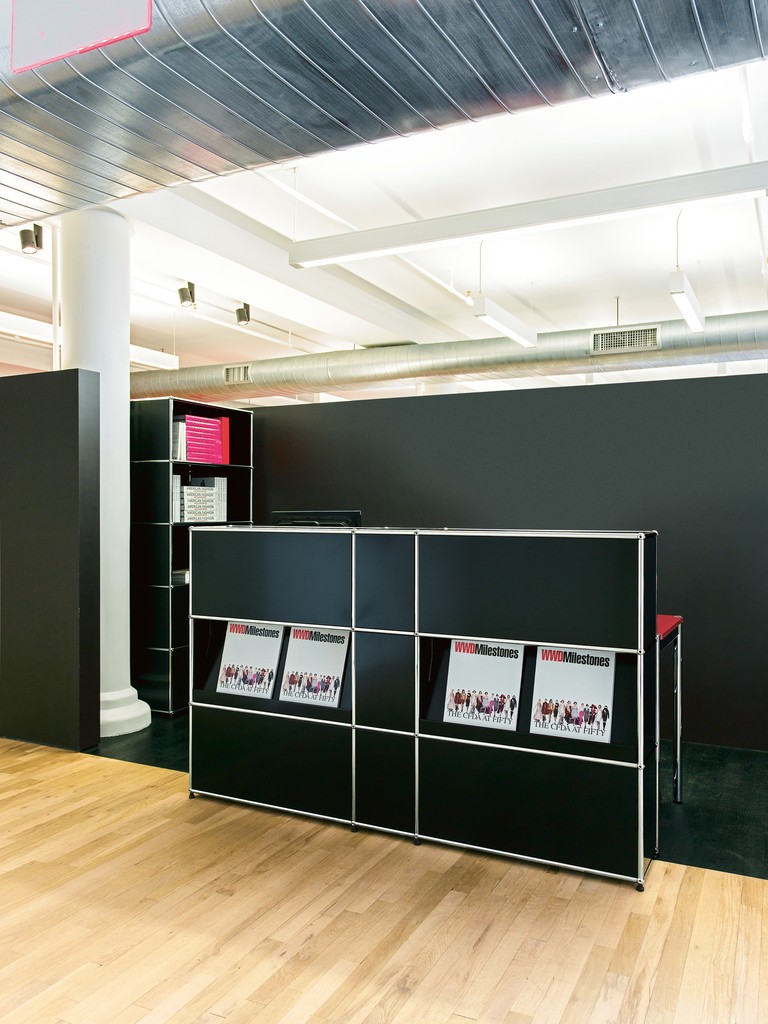 Images © USM.
Inspiring Idea: Bijou
This reception desk at the NGRS Recruiting Company in Moscow, though rather conventional and bijou, is brightened up using a bold color. It works especially well when set against a white backdrop.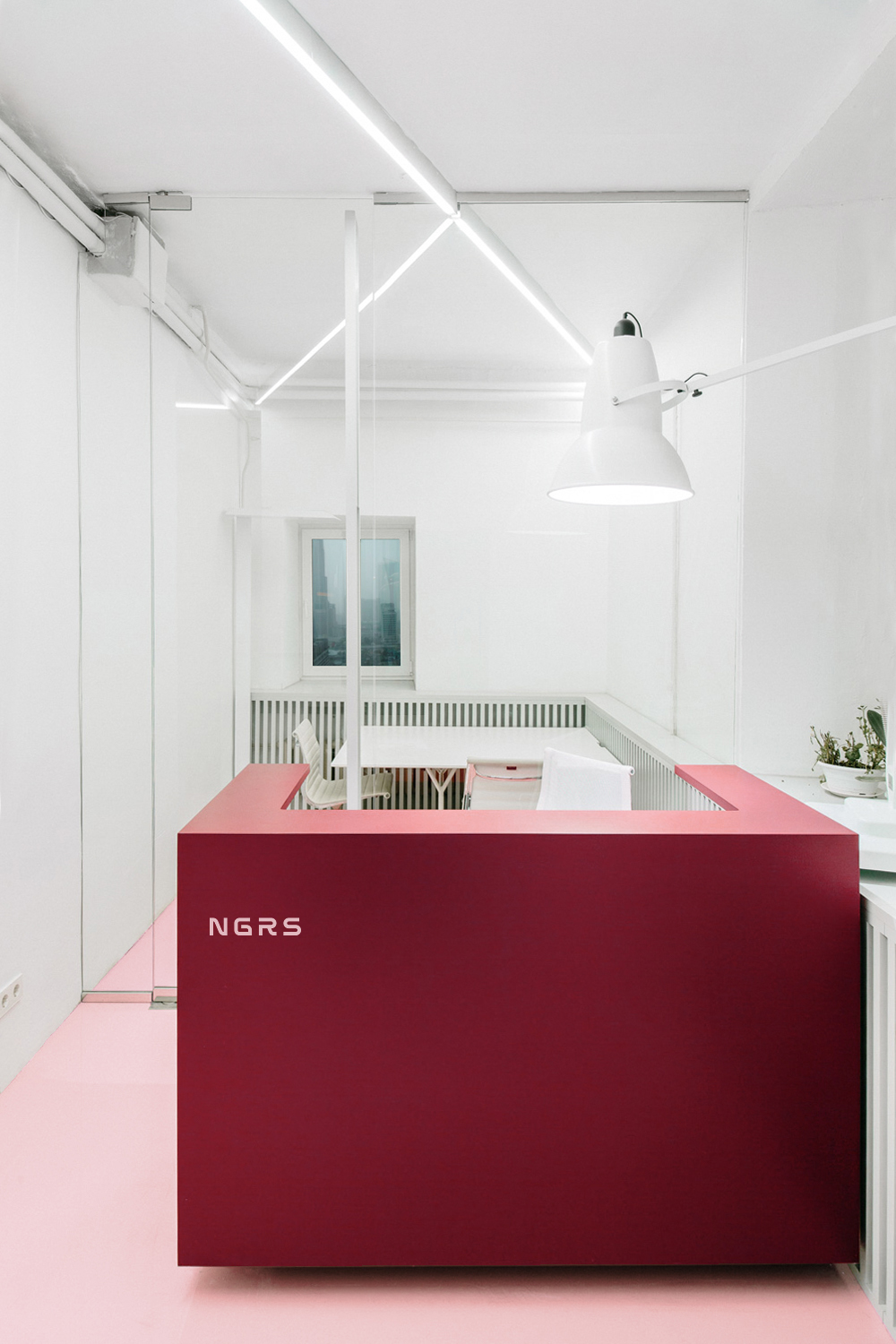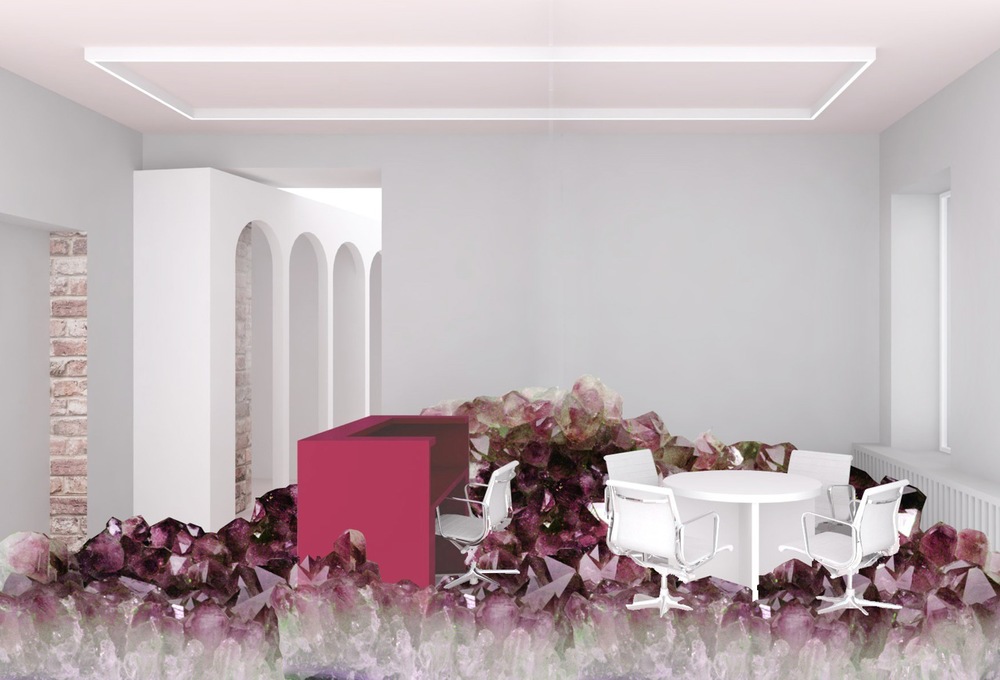 Photos by Evgeny Evgrafov via Crosby Studios.
CH110 desk
The reception desk will at times assume the form of an actual desk. In this instance, the CH110 by Hans J. Wegner makes the perfect design statement. Streamlined, symmetrical and minimal, it is a truly modern welcome.
Image © Carl Hansen & Søn.
Inspiring Idea: Quirky
Playful, quirky and exceedingly Dutch, the carrier cycle reception desk at Google's Amsterdam office is altogether fitting.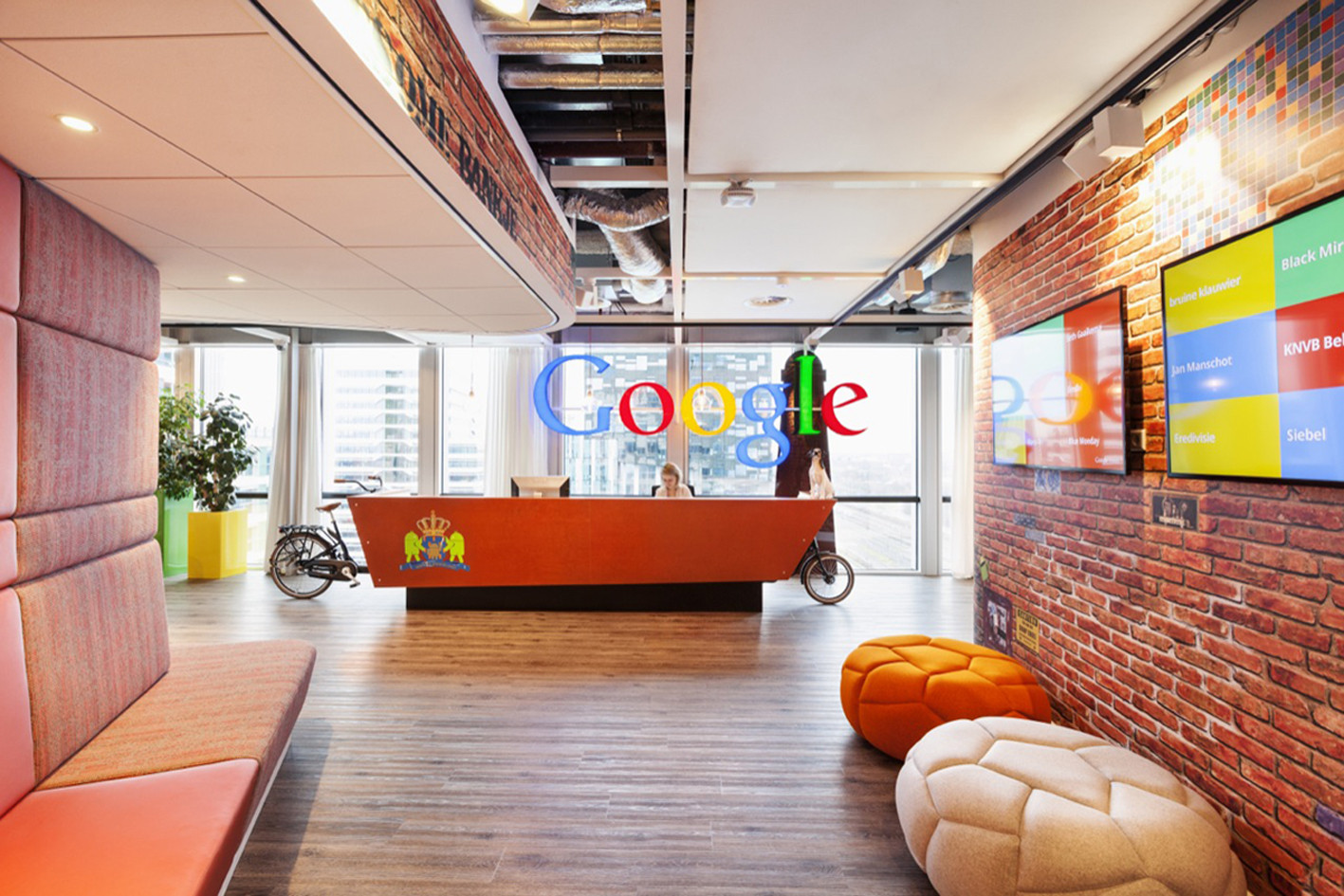 Photo © Alan Jensen
Informa Reception Counter
Informa from ACTIU offers modules that are both ergonomic and easy to adapt. They are available in a combination of metal, glass, aluminium and acrylic finishes.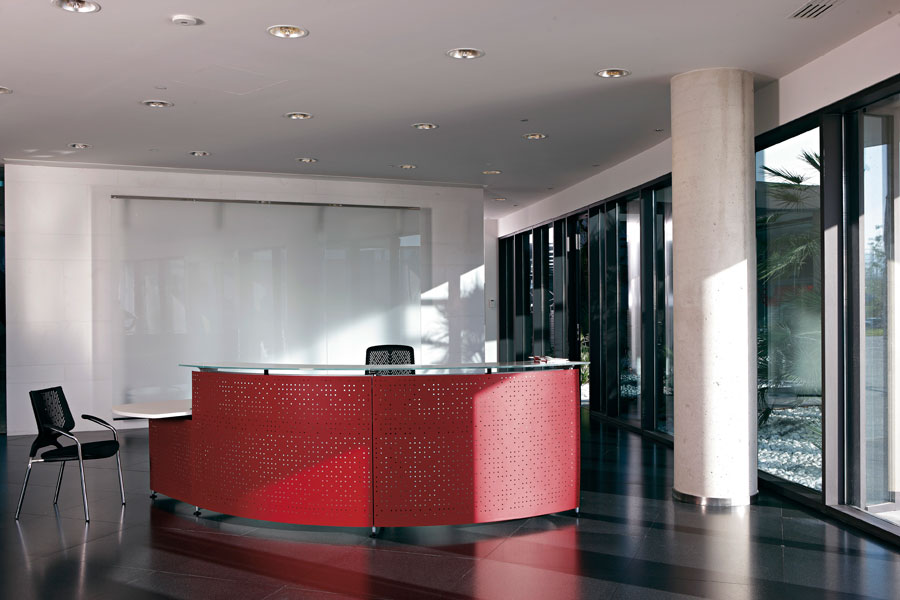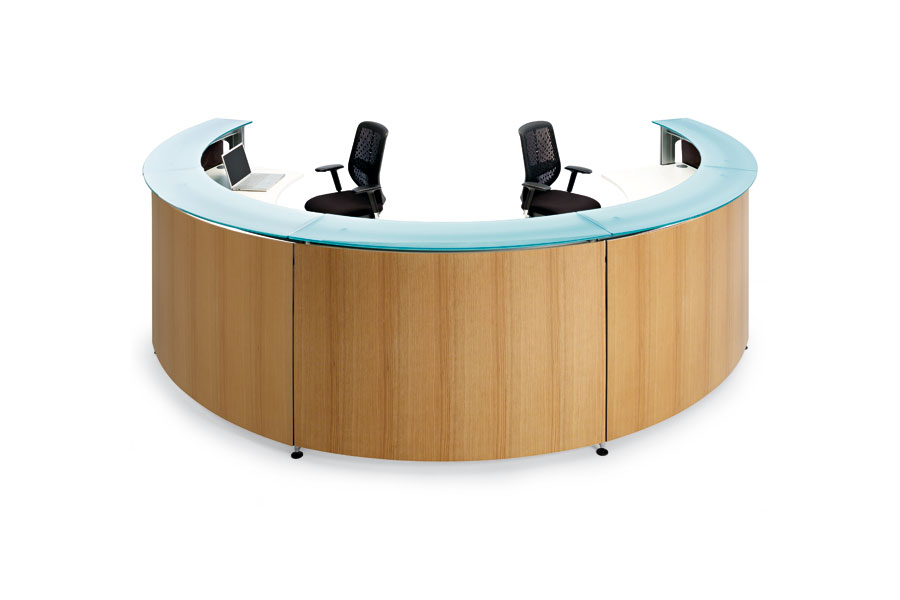 Images © ACTIU Berbegal y Formas, S.A.
Inspiring Idea: Sculptural
This prominent, broad and sculptural concrete reception desk can be found at Giant Pixel, a gaming software developer in San Francisco.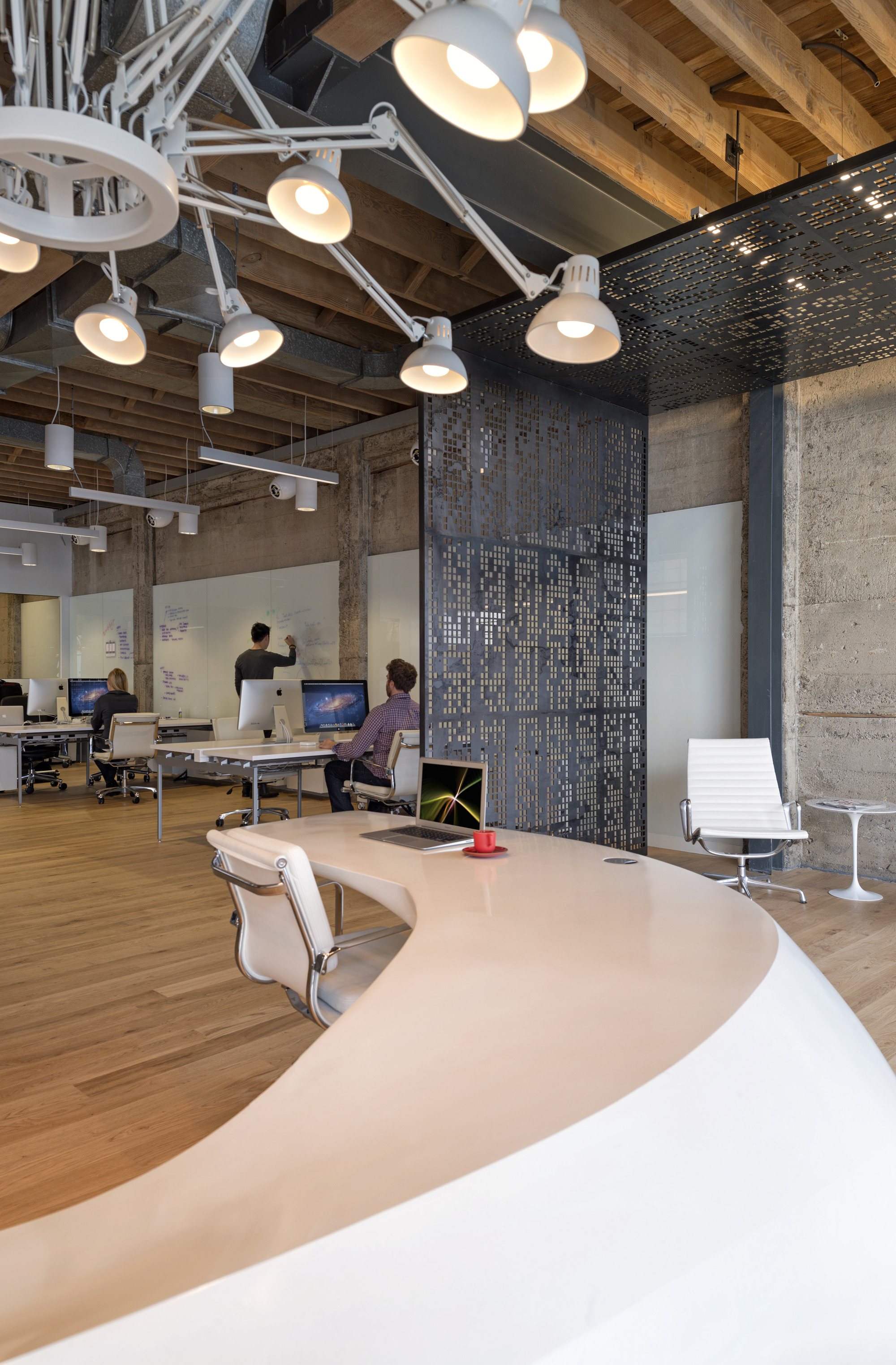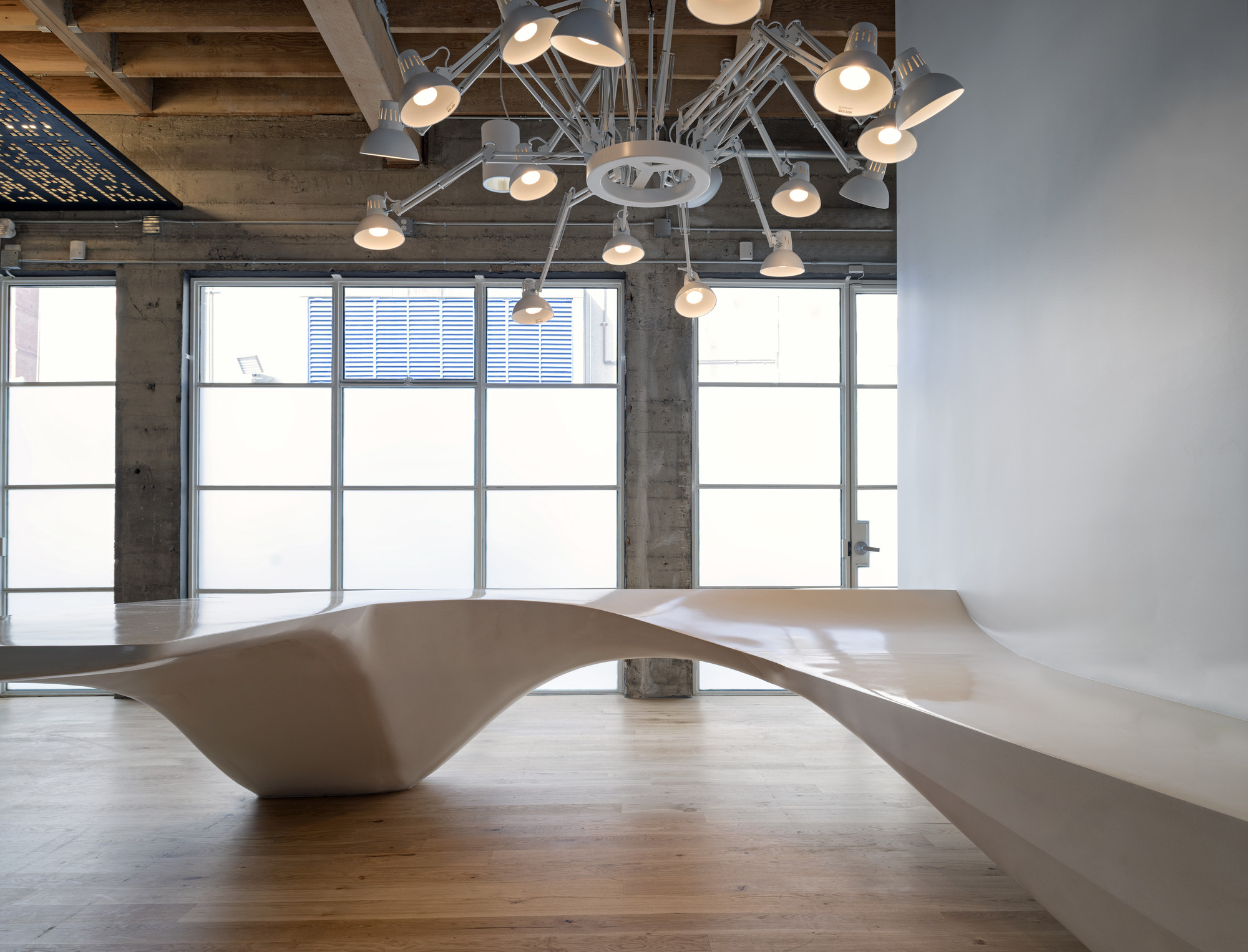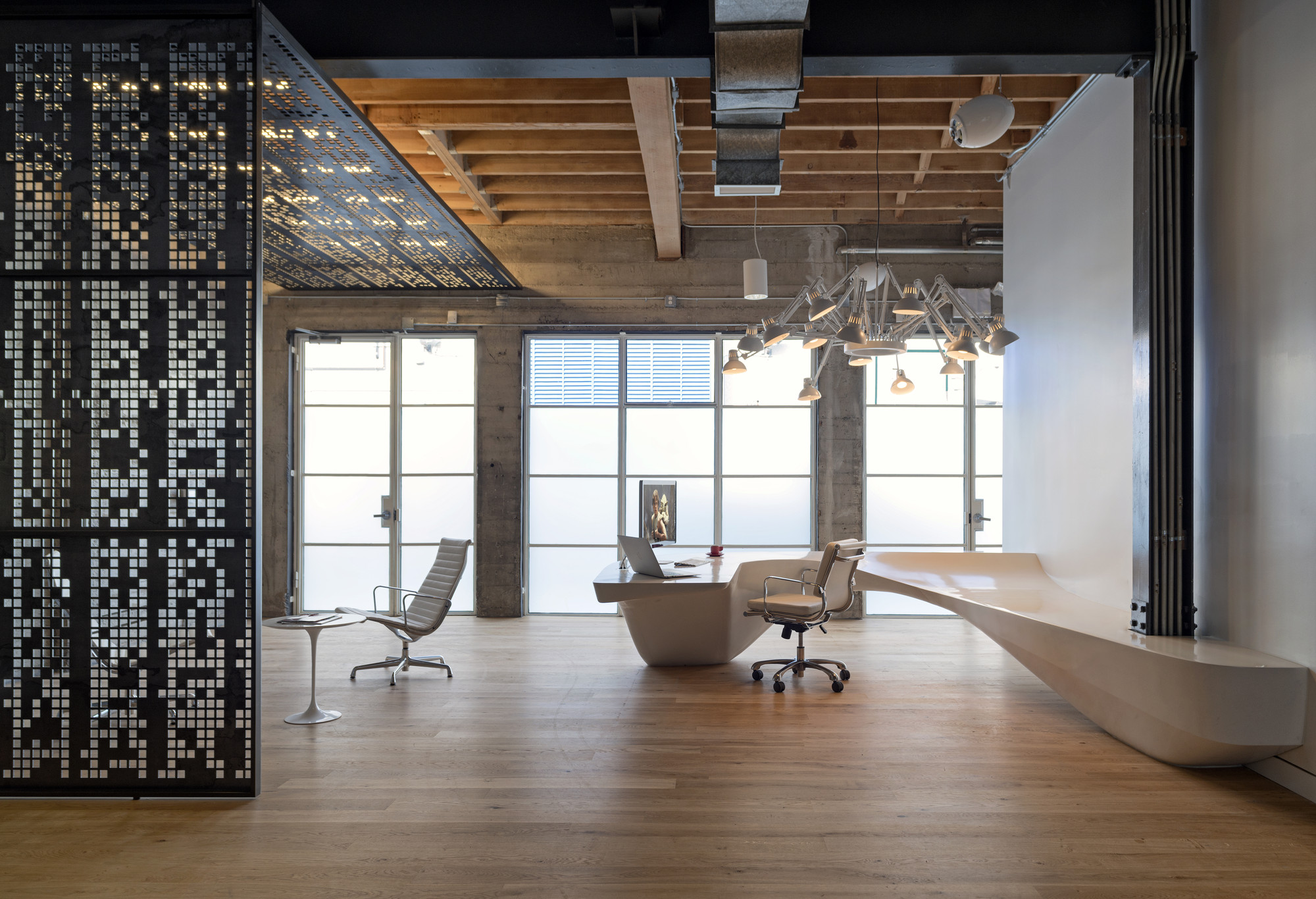 Photos © Jasper Sanidad via ArchDaily.