The last decade has seen a welcome change in architectural processes where both homeowners and architects themselves have embraced the concept of adaptive reuse gleefully. Not only does it help in cutting costs along with reducing energy and resource wastage, but it often ends up shaping some amazing homes with a style that combines the past, present and future. Nestled in the neighbourhood of Hansaviertel in Berlin, the Courtyard House was originally built by master architect Eduard Ludwig in the late 1950s. Over the decades unwanted additions and changes turned it into a dull, drab affair before bfs Design gave it a stylish, modern makeover.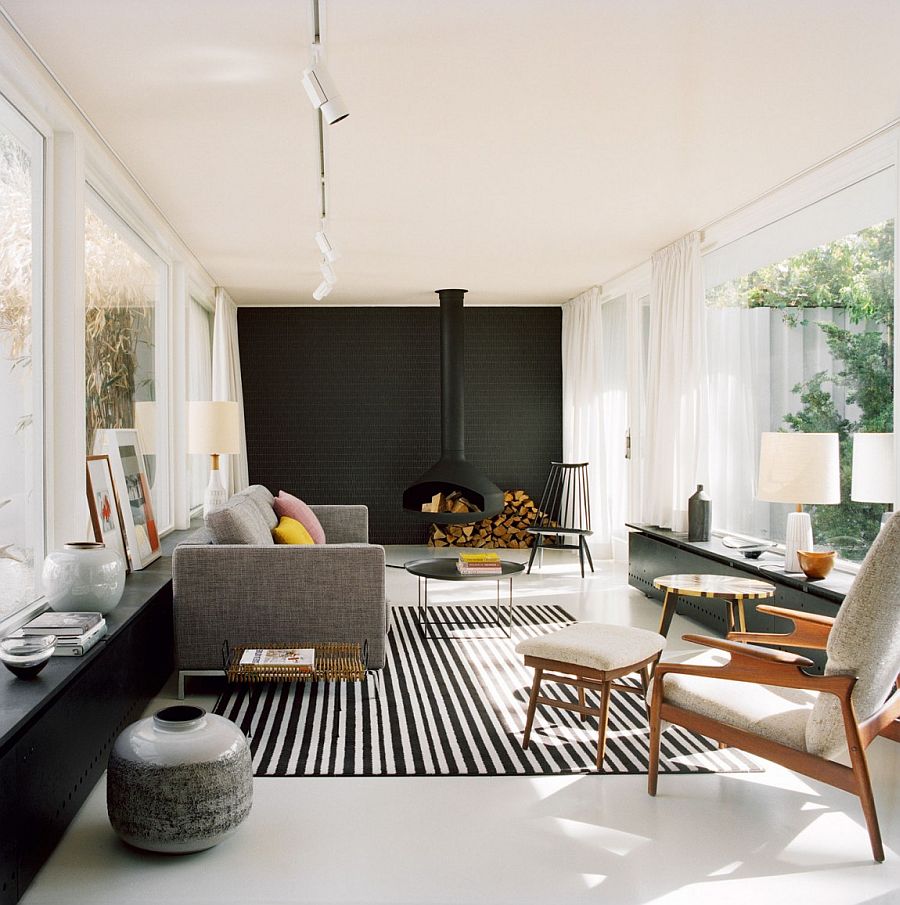 The street façade of the house offers complete privacy and does not reveal the interior courtyard, which is the heart of this carefully restored and improved contemporary residence. Every room of the house is connected with the central courtyard, and the large sliding glass doors and windows bring in natural light even as the large drapes allow you to switch over to the privacy mode with ease. During the renovation, the primary building crafted in 1957 was largely restored, while the latter additions proceeded carefully so as not to tamper with the original design.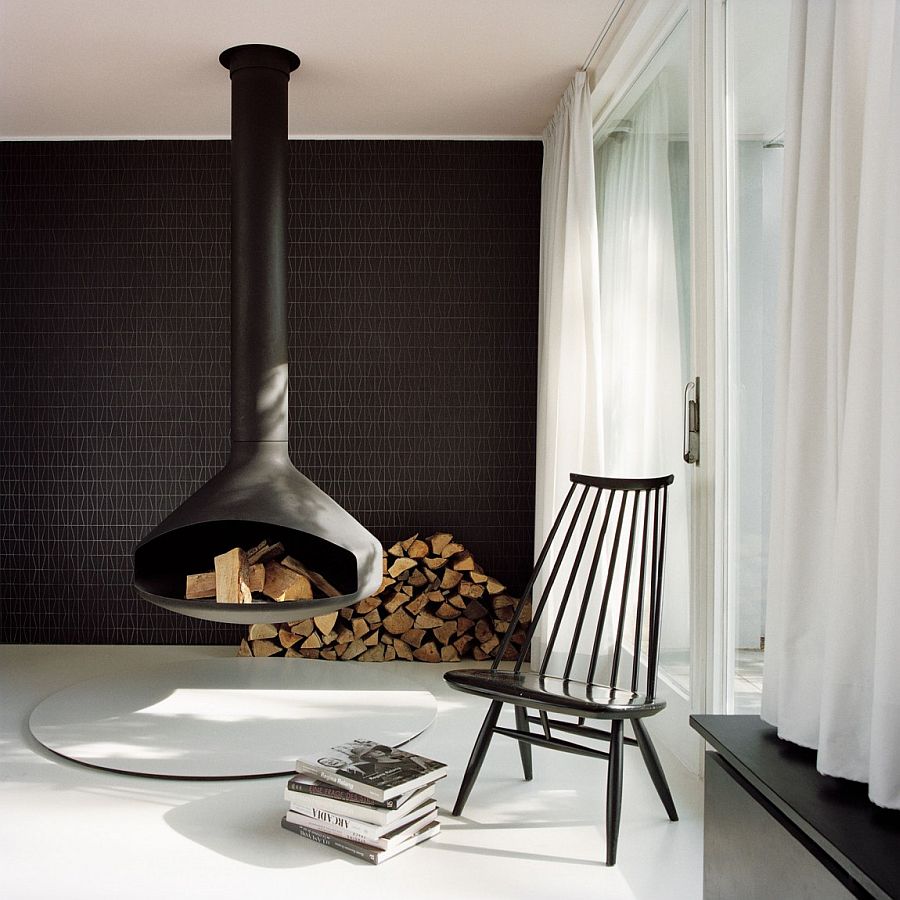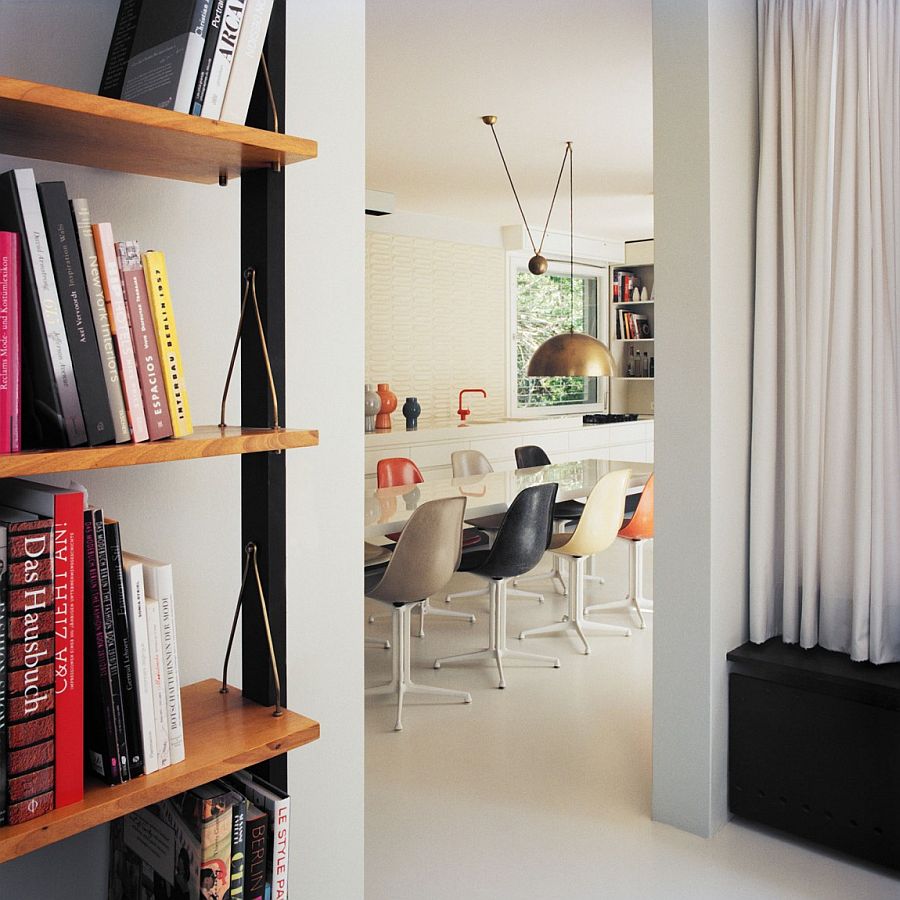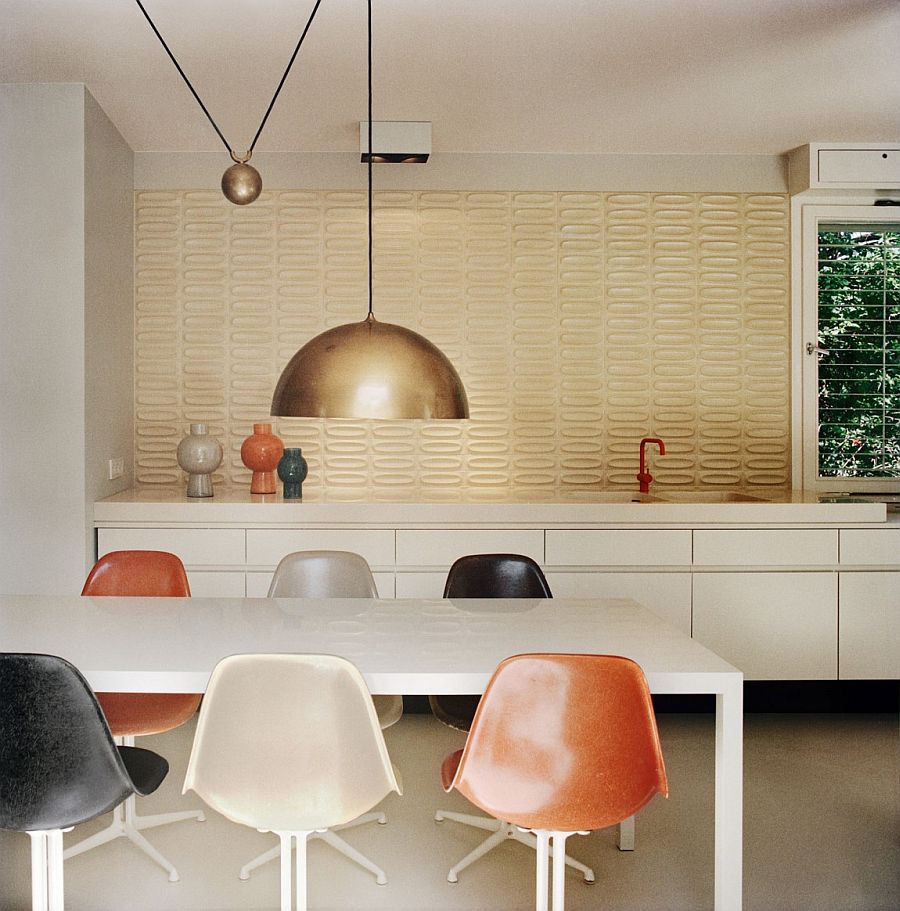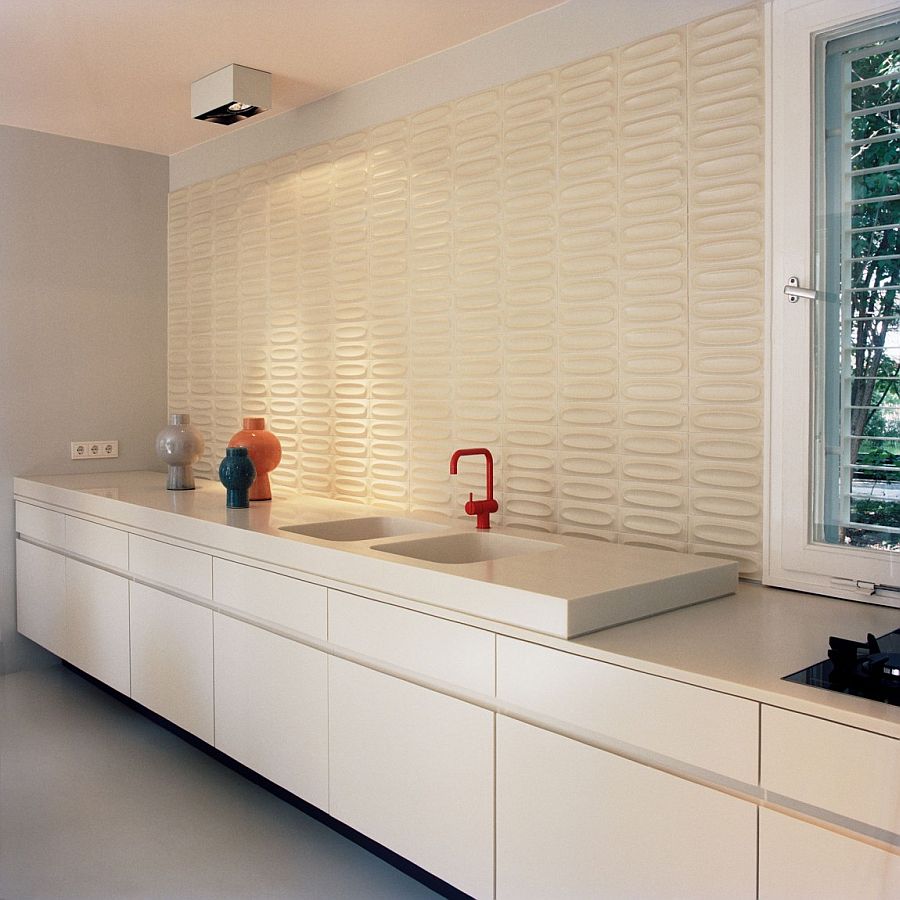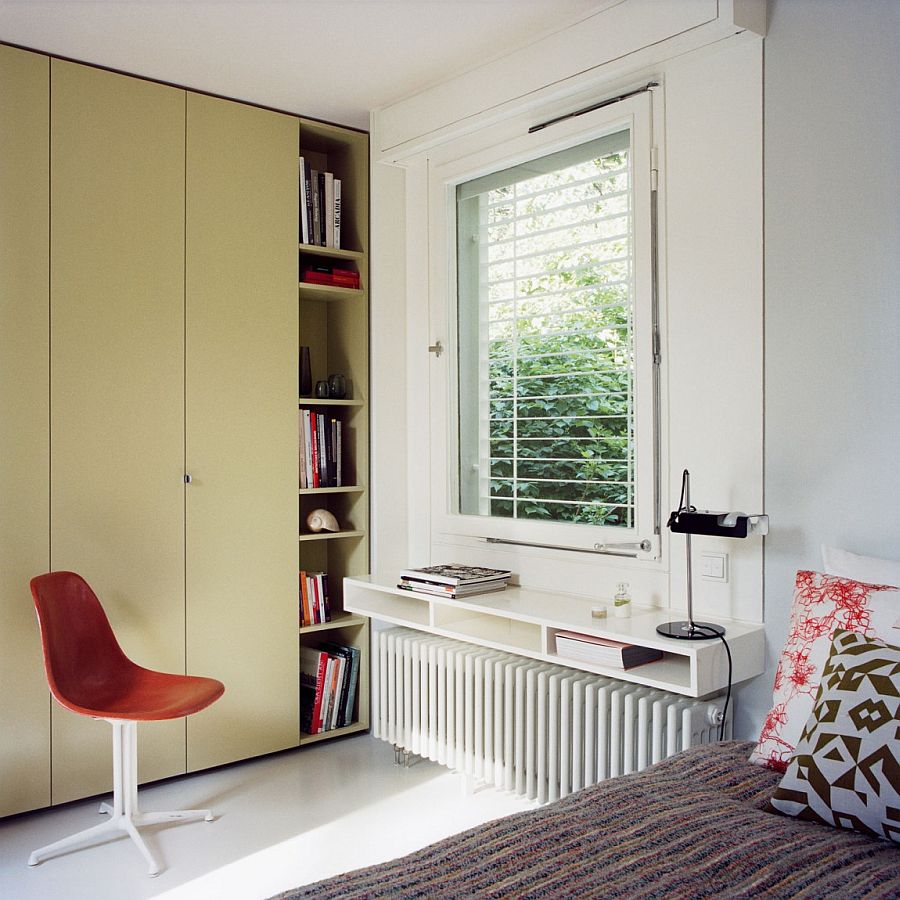 On the inside, a neutral color scheme with light gray walls, a gentle pink ceiling and a gorgeous gray-white floor set the tone, with a dark black accent wall in the living room becoming a visual focal point. The use of lovely ceramic tiles in the kitchen and bathroom, decor with Midcentury flair and smart lighting choices usher in that late 50s and early 60s charm while leaving the contemporary appeal untouched.
Acting as a bridge between contrasting eras and styles, the house epitomizes balance, poise and responsible restoration at its beautiful best!