If you're like me, it doesn't matter how many back-to-school ads you see, you just can't quite let go of summer! And why should you? Technically we've still got another month of the warm season left, and there are many relaxing evenings on the patio, dinners with friends and festive gatherings left to enjoy. Especially if you plan one! Today I've rounded up some refreshing, design-fabulous ideas from my favorite blogs and organized them into end-of-summer party concepts. Check out the decor and food photos below, and then tell us about your favorites at the end of the post…
Seasonally Fresh
Let's start with a seasonally fresh concept that includes a crisp palette of white and natural green, as well as some delicious foodie nibbles. Start by surrounding yourself with greenery. This includes refreshing floral arrangements, as well as plenty of herb garnishes in the food. Below we see a Movie Night Party, complete with an assortment of pillows in crisp shades of black and white, as well as delicious snacks based on movie night classics (like parmesan rosemary popcorn and homemade soft pretzels with dipping sauces). Check out all the details at Design Love Fest: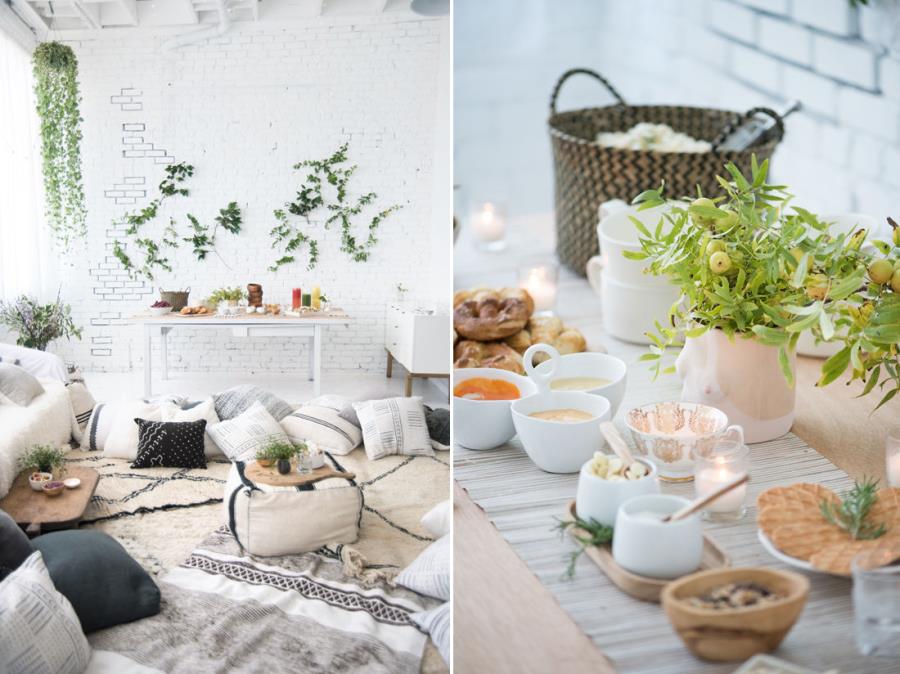 Infuse your menu with seasonal items, such as peaches and tomatoes. Bonus points for creativity! Next we see a Southern brunch featured at Camille Styles. Beautifully prepared by Cara Greenstein of Caramelized, this gathering featured items such as a special peach whiskey drink and heirloom tomato bennedict with lump crab. And it's hard not to love those handmade dishes and mugs by Brit McDaniel. When it comes to showcasing fresh food, white dishes are a must!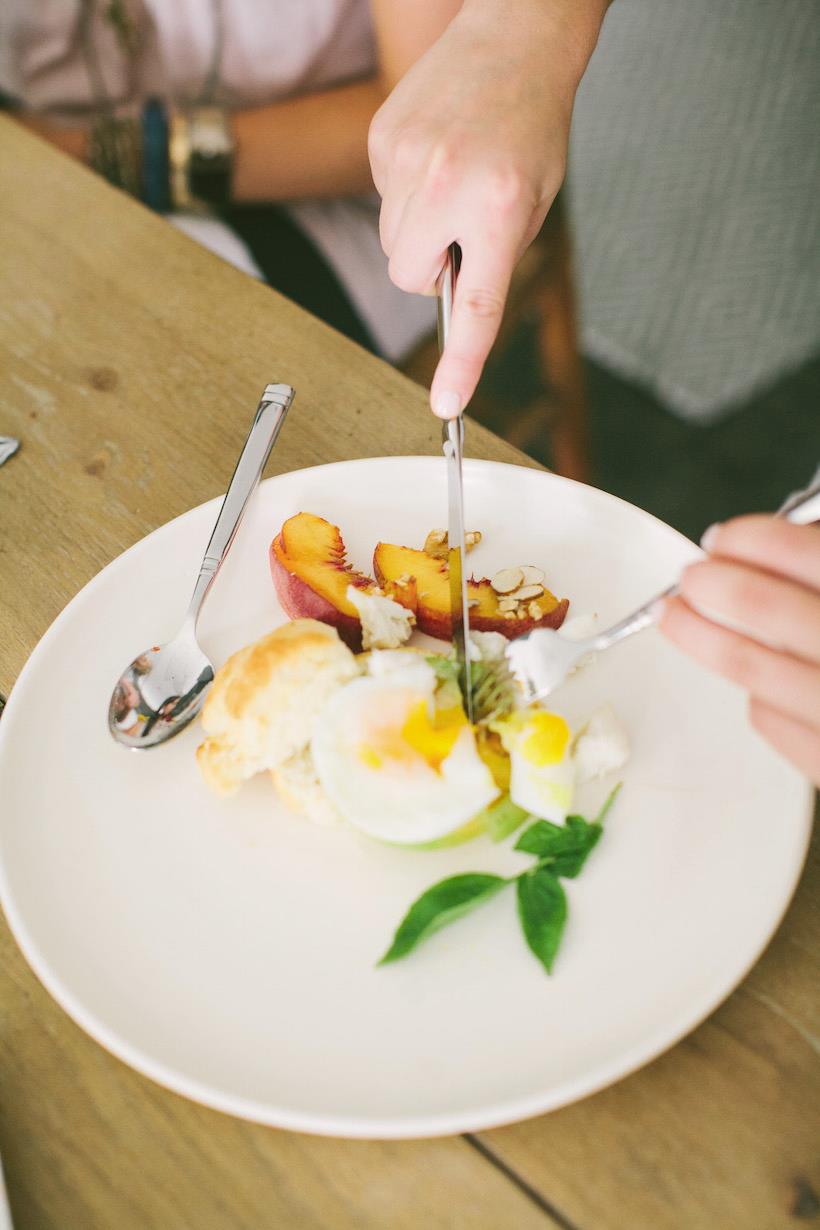 And what about the decor for this party? Plants, plants, plants. And I'll say it once again: bonus points for creativity! These Copper Cap Succulent Holders from I Spy DIY are just what the doctor ordered: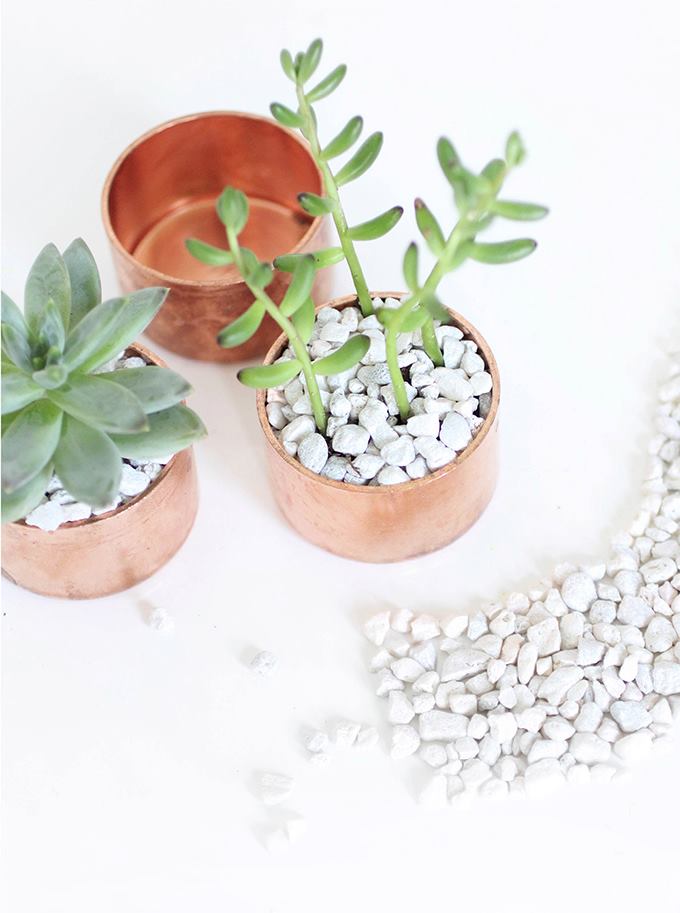 Sunshine and Rainbows
The next end-of-summer party concept involves bright colors, and it's perfect for patio dining! Let sunshine and nature be the backdrops to your gathering. Below we see a colorful summer party from my retro-modern blog Mirror80: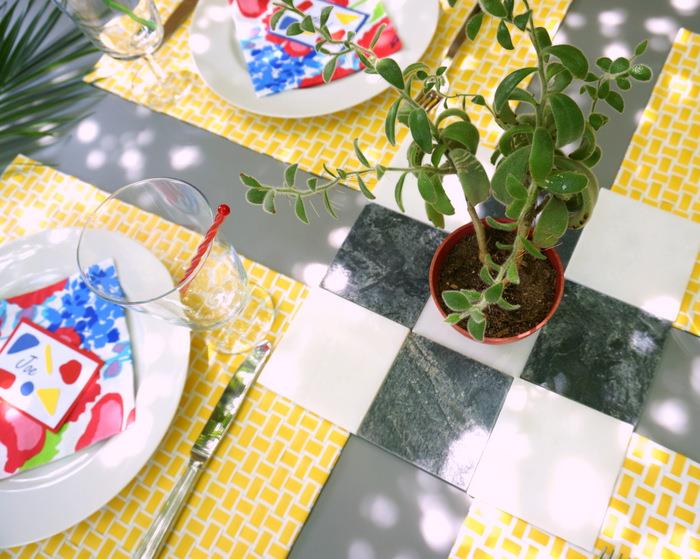 Since this party celebrates the vibrant hues of summer, make the food colorful and fresh. These DIY Watermelon Bowls from Proper are created by hollowing out personal watermelons with an ice cream scoop. Fill them with strawberry-topped salad, and you're set!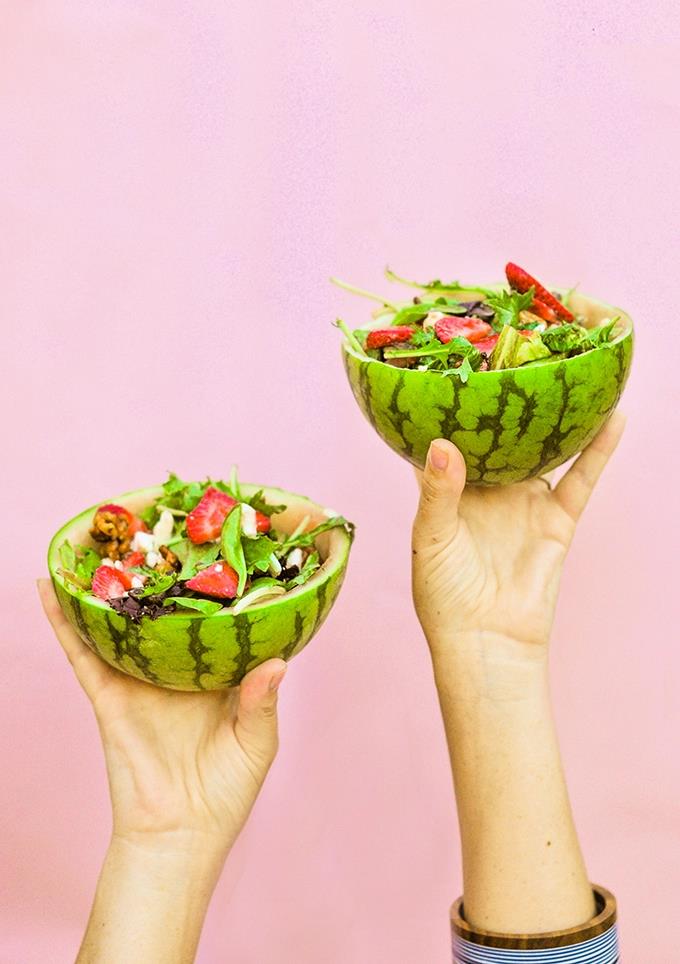 Setting an eye-catching party table makes this event a special one! In another shot from Mirror80, we see the power of radiant napkins. The floral selection is from Party City, while the striped and angular designs come from IKEA (last summer). Sunny yellow placemats are another summer-perfect addition. And of course, don't forget the tropical plants!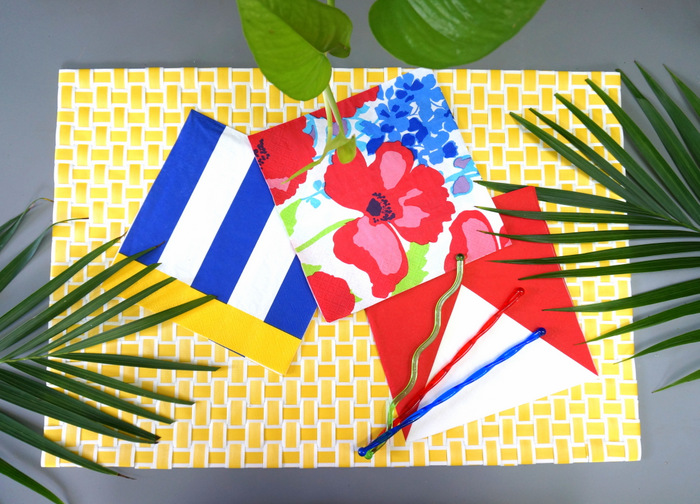 Modern Fiesta
Today's third party idea blends Boho chic decor with the makings of a modern fiesta. We're talking about corn chips, fresh dips and salsas, as well as plenty of cacti for decoration. Serve the food in these DIY Pattern Bowls from Sugar & Cloth, designed by Teri of The Lovely Drawer: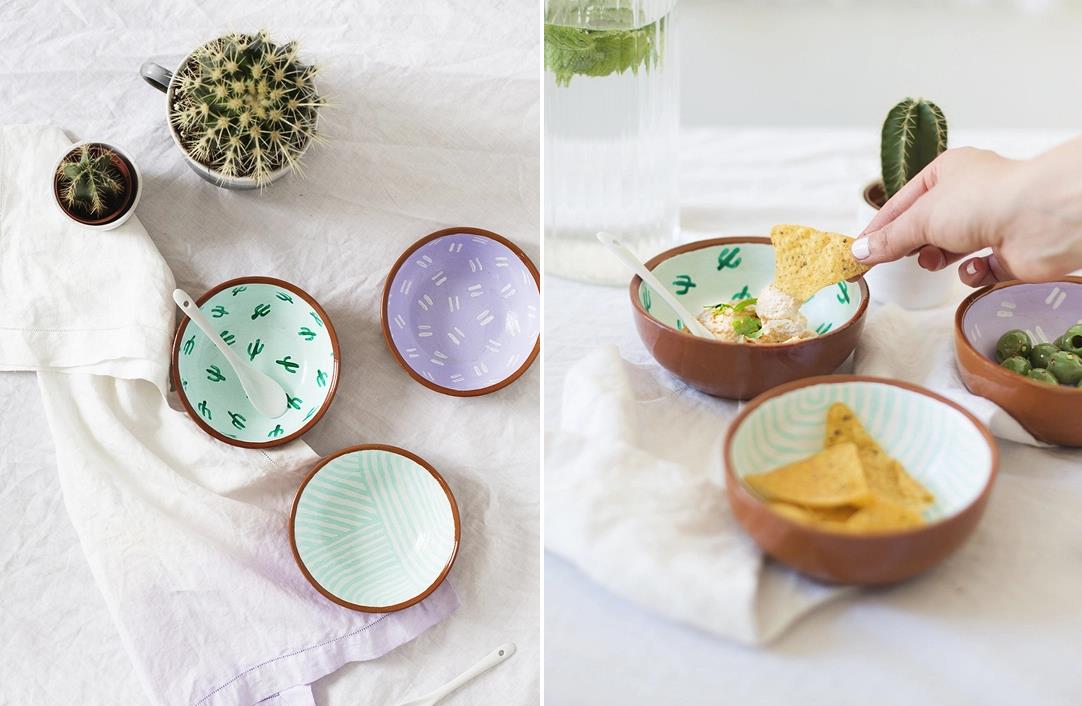 Here's where the Boho chic style comes in…use colorful wall hangings as decor, and for a special touch on a magical summer night, craft your own Phases of the Moon Garland from A Beautiful Mess using oven-bake clay: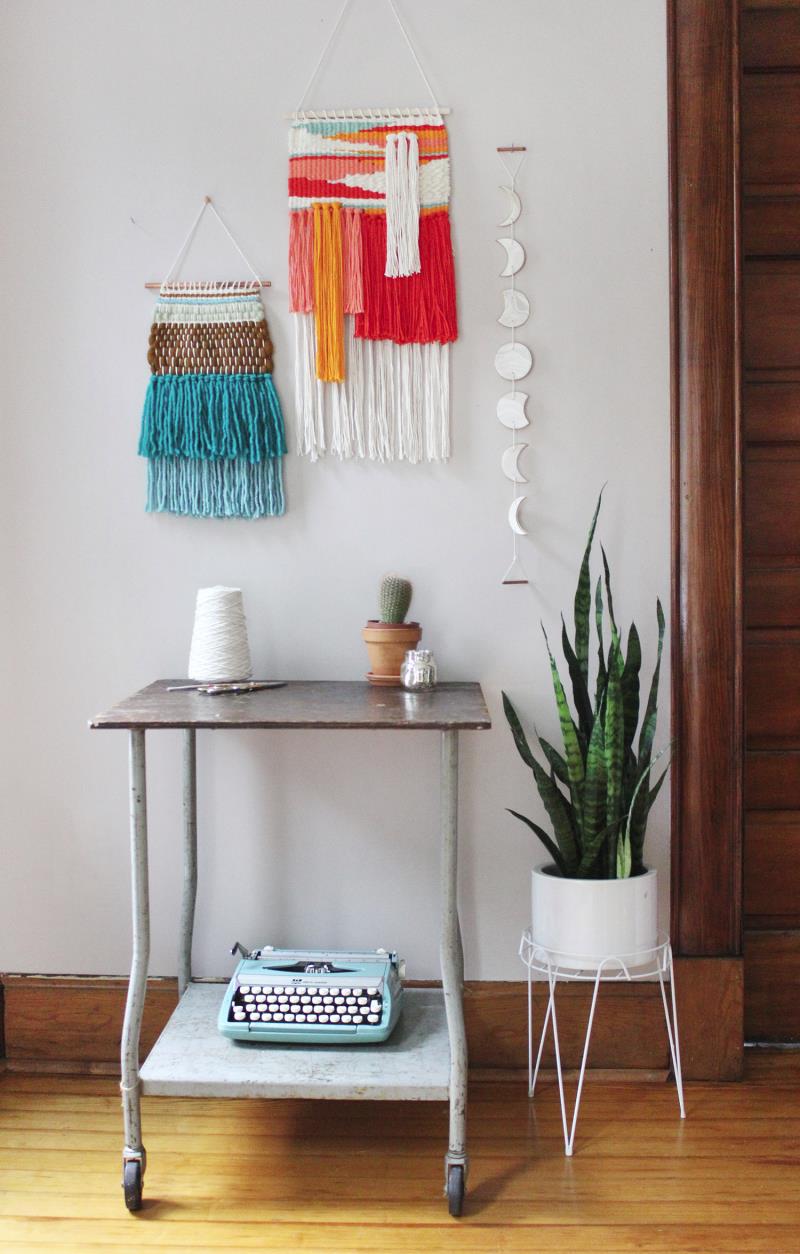 Keep the food fresh and light. I can't wait to make this Mexican Grilled Corn Avocado Toast by How Sweet It Is, which includes many summery ingredients, including smashed avocado, buttery corn, lime and spices: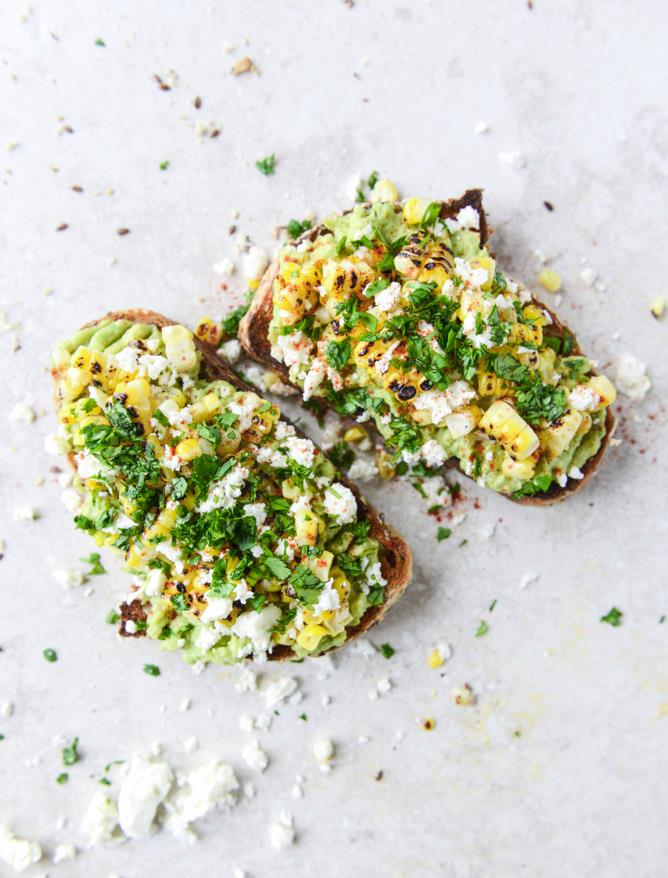 Beachy Keen
Last but not least, what's better than reminiscing about your summer trip to the beach?! Relive the magic (or create a beachy staycation) by reveling in all things tropical. These DIY Pink Umbrella Donuts from Studio DIY are a great place to start. In fact, this snack is based on a photograph by Gray Malin. Use the blog's printable umbrella templates to decorate the food of your choice (I'm loving the donut idea)!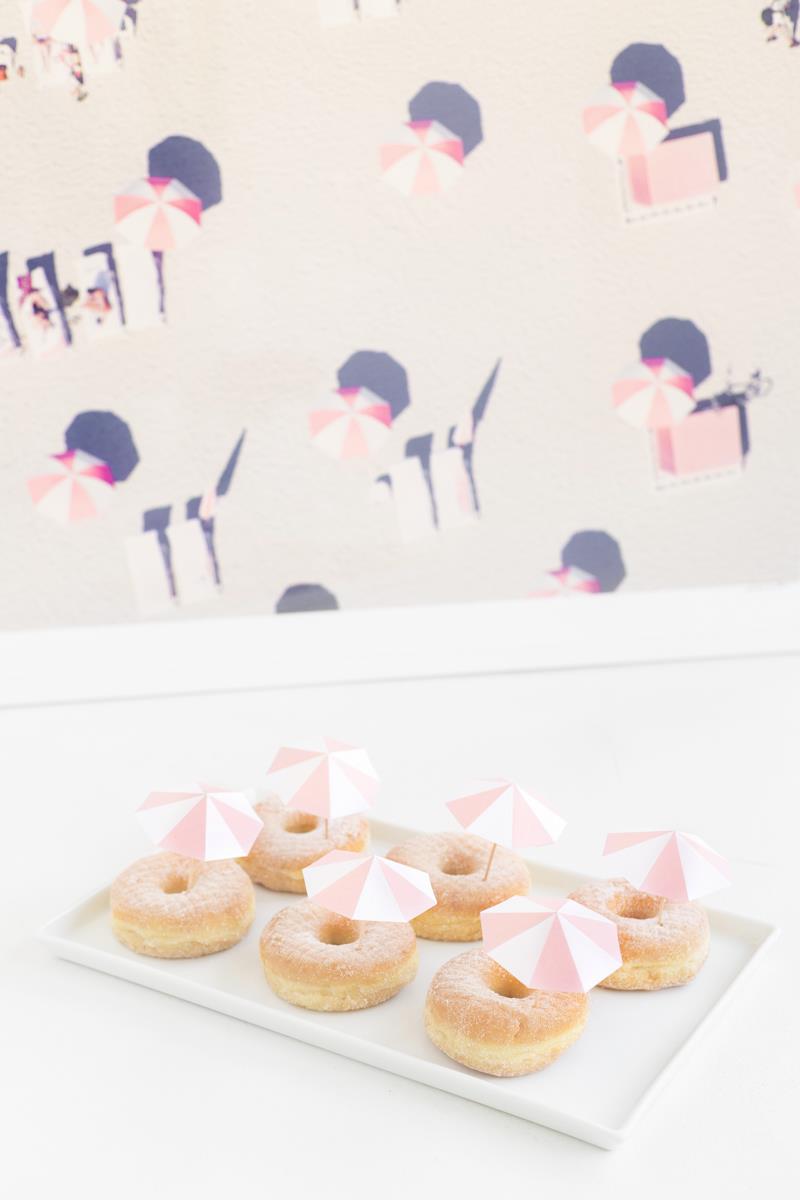 If you're itching to deck your space out in party decorations, try something that reinforces a tropical vibe, such as paper fans that evoke the feel of palm leaves. And wouldn't it be fun to surprise partygoers with a balloon-filled tub in the bathroom? Below we see decorations from Oh Happy Day: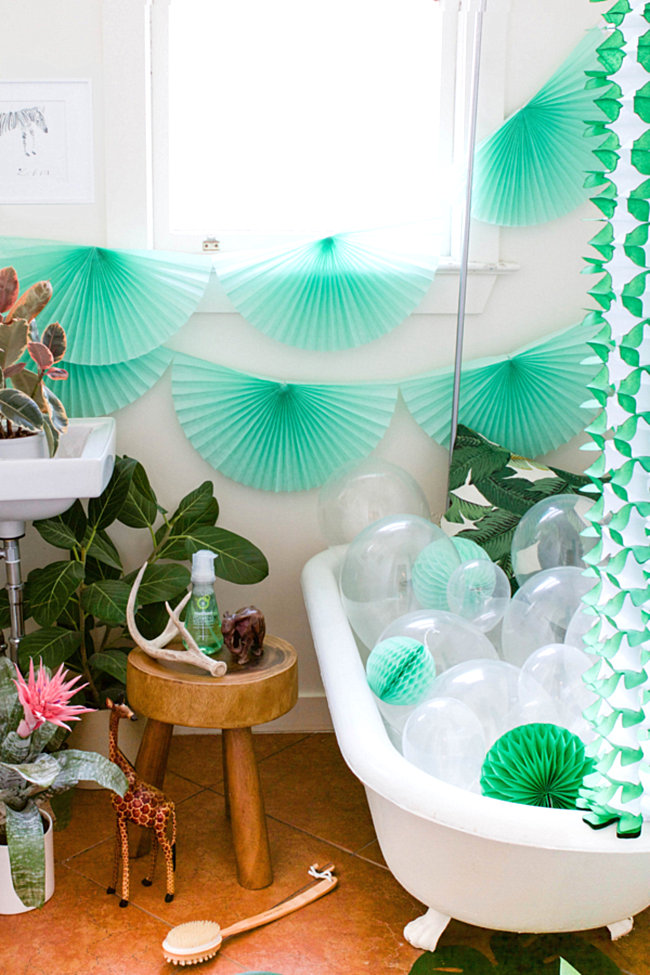 Serve refreshing summer treats, such as fruit-infused popsicles! I'm loving the touch of pineapple in this Fruity Wine Popsicle idea from I Spy DIY. Plus, the yellow and orange hues of the fruit are lovely and sunny!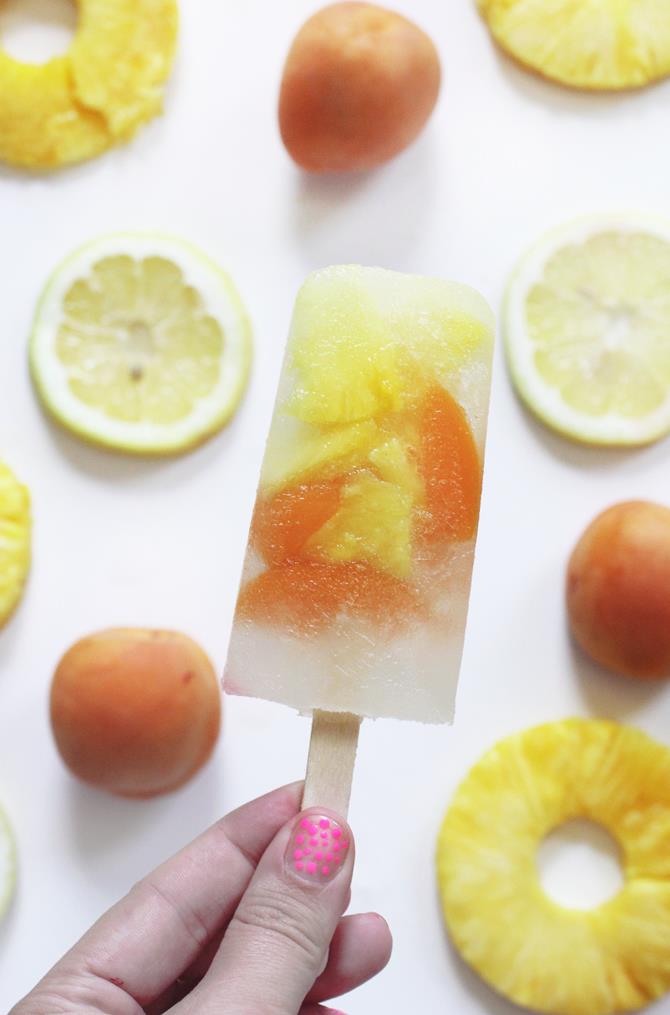 When it comes to end-of-summer party style, do you prefer seasonal and fresh, bright and colorful, Boho meets fiesta, or breezy and beachy? Share your thoughts by leaving a comment below…