Can you believe it? That dramatically unmistakable pink bathroom trend from the 50s has been making a bit of a comeback over the past few years or so. It's one of those styles that you either totally love or completely despise. There's really no in between! Step into one of these bathrooms, and it'll feel as if you took a trip back through time. Given my preference for pink, I'm one of those people who absolutely loves this trend — although I'd be a bit hesitant to put it in my own home. For those of you who are like me and mostly prefer it as design eye candy, have a look at some of the following awe-inspiring pink retro bathrooms below!
Basking in a Pink Glow
First up is a master bathroom that was totally gutted and now takes pink very seriously. From the tiled walls and the floors, to the sink and the toilet, there's absolutely no shortage of pink here. The retro modern vanity with its wood grain adds even more warmth to this stunningly retro bathroom. [Photos from Retro Renovation]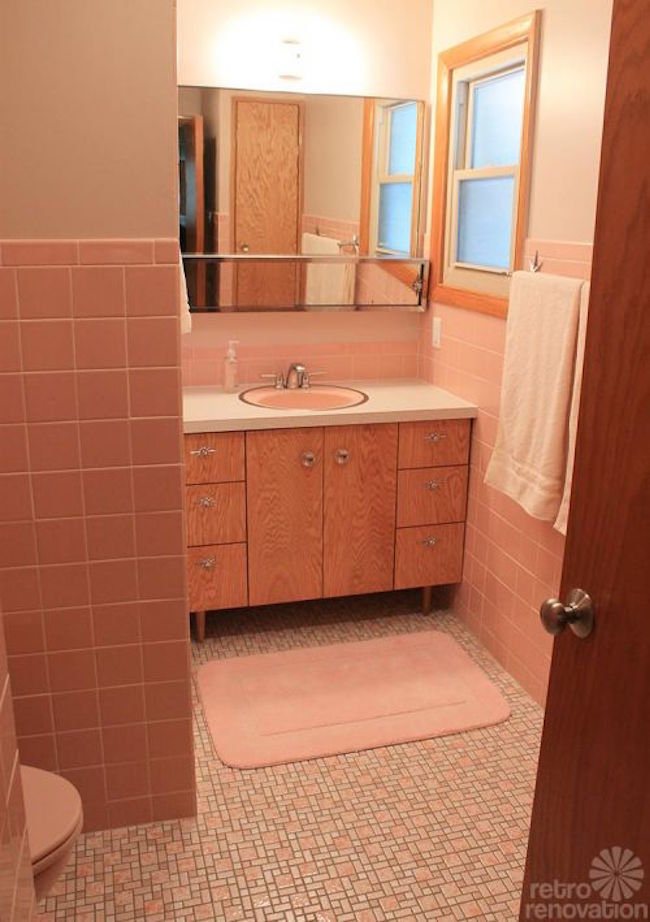 Black Boldness
Combining pink with black was a big style trend back in the day, and the next few featured bathrooms prove it still lives on! In fact, if you're not crazy about everything done up in pink, pairing it with black is a great way to balance it out (at least a little). Take a look at this retro bathroom that goes for a lighter shade of pink on the walls and combines it with a stunning black tub, black and white tiles, and black framed wall art. [Photos from Apartment Therapy]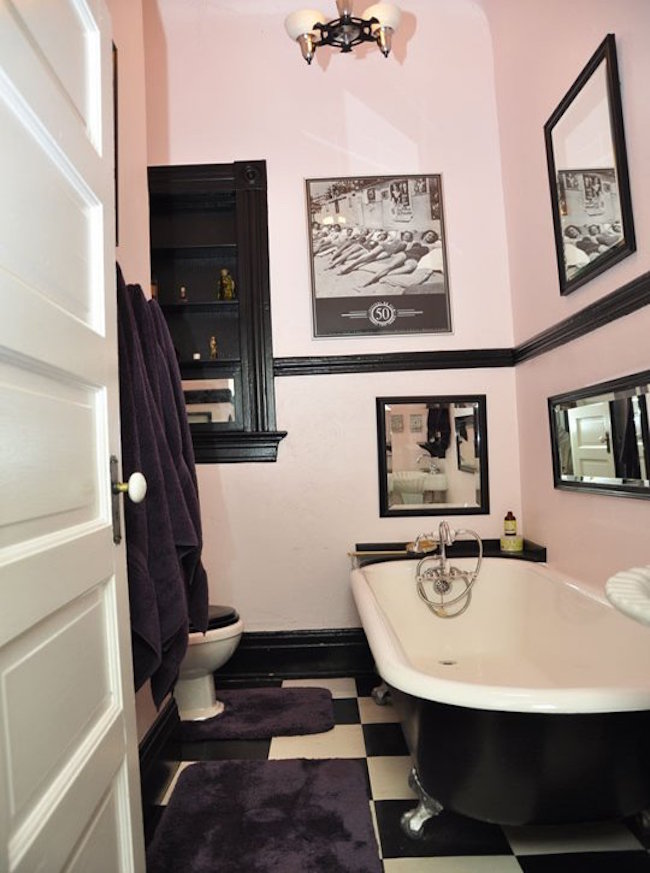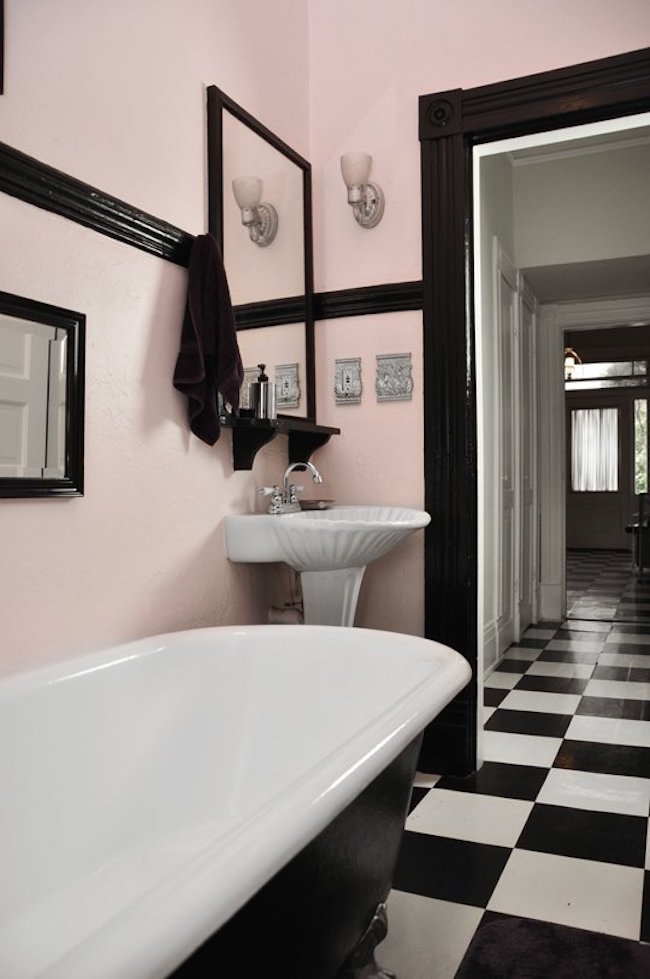 Going All Out with Retro Accessories
This next bathroom was "updated" (if you could call it that) from a previously pink and black bathroom that needed a little TLC. Clearly, it still looks like it belongs in another decade. And that's only made stronger by the retro accessories that were used to accentuate the overall design. Check out that vintage fan and tissue box! You wouldn't see that sold in any stores in this day and age. [Photos from Retro Renovation]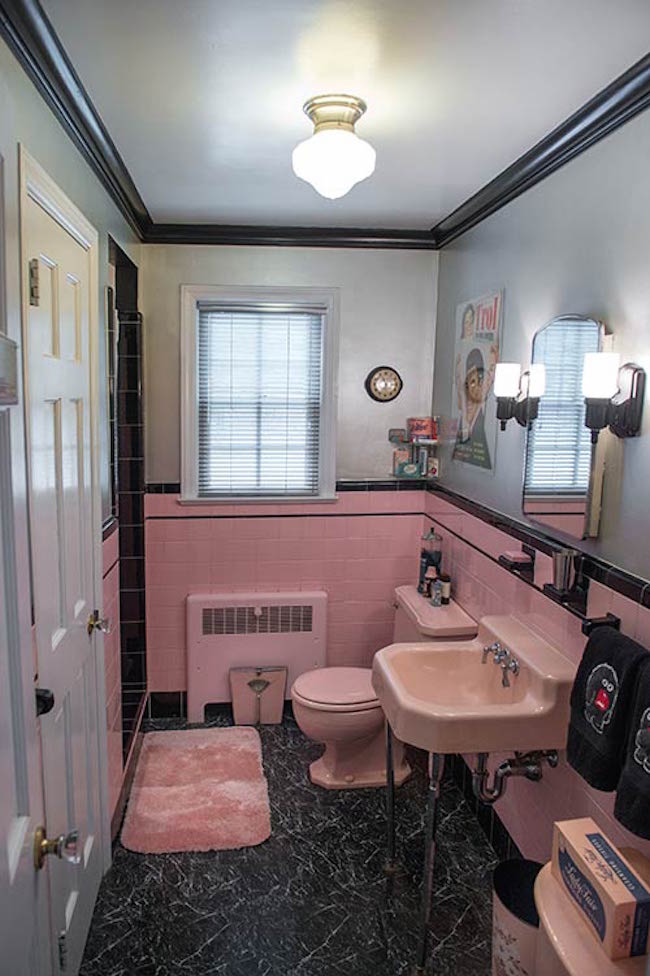 A Slightly Subtler Pink and Black Look
Despite being the bold colors they are, it is possible to tone down the pink and black a bit in a retro-style bathroom — especially compared to some of the other featured bathrooms in this list. Take a look at this next example, which combines pink tiles with just a bit of black on the edges that meet with the white walls. [Photos from Oh Happy Day]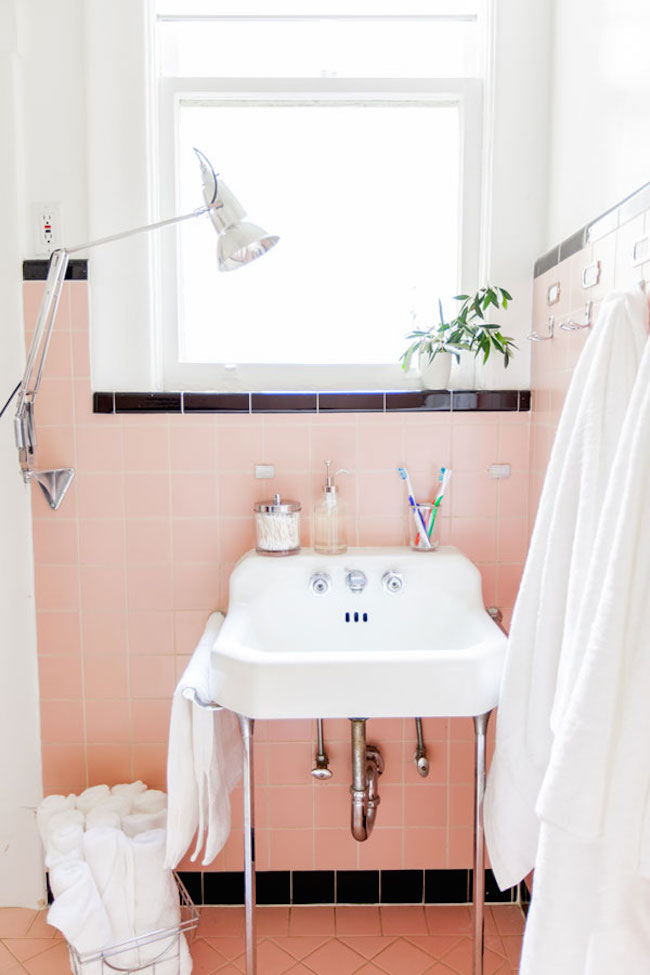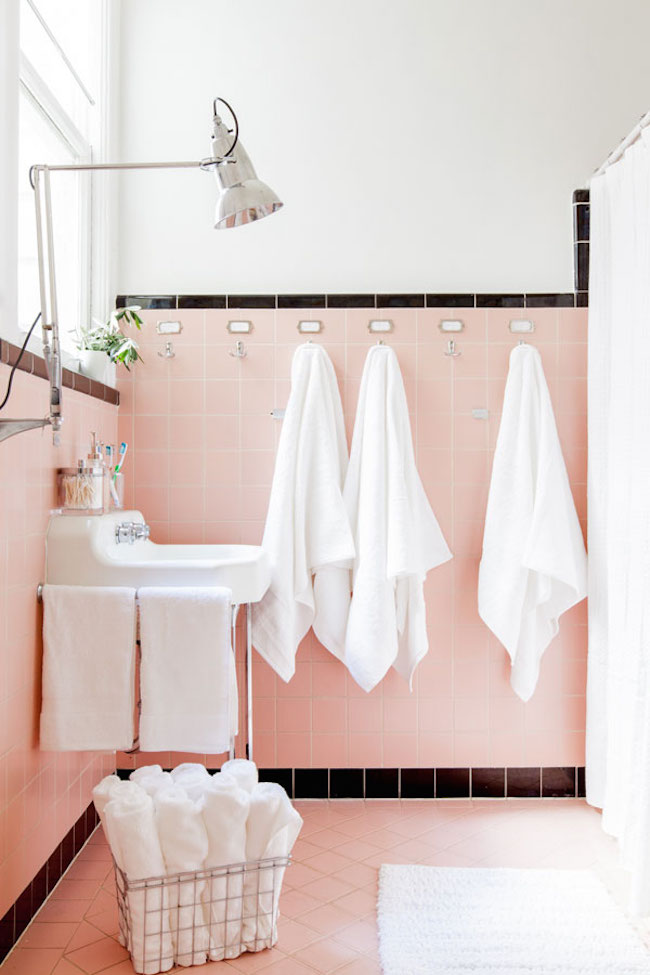 Clean and Pink Retro Inspiration
Speaking of white walls in the last bathroom example, this next one goes without the black and pink combination to instead just keep it mostly white — with added pink accents for the tub, sink, toilet, and a bit of tiling. The flower pots and the vintage ladder bring some added elegance to this Art Deco-inspired look. [Photos from Apartment Therapy]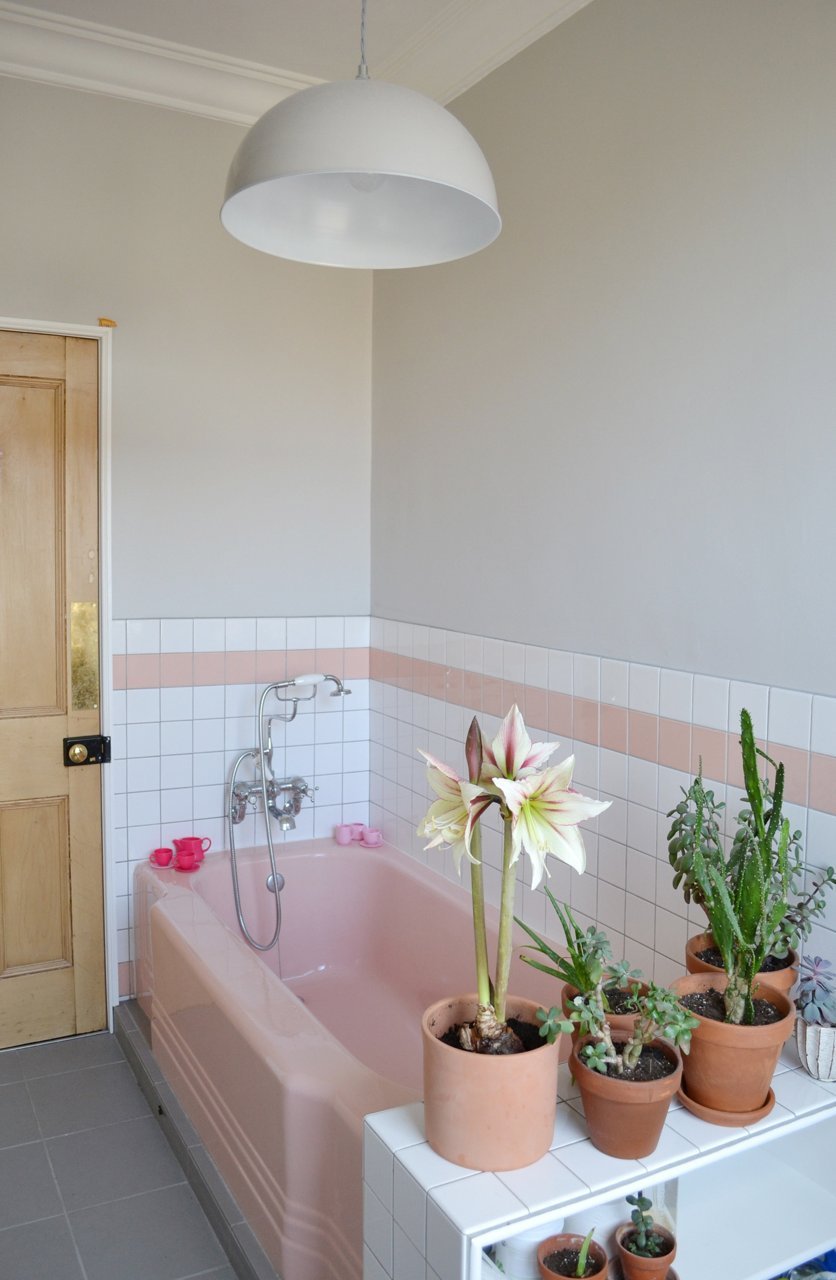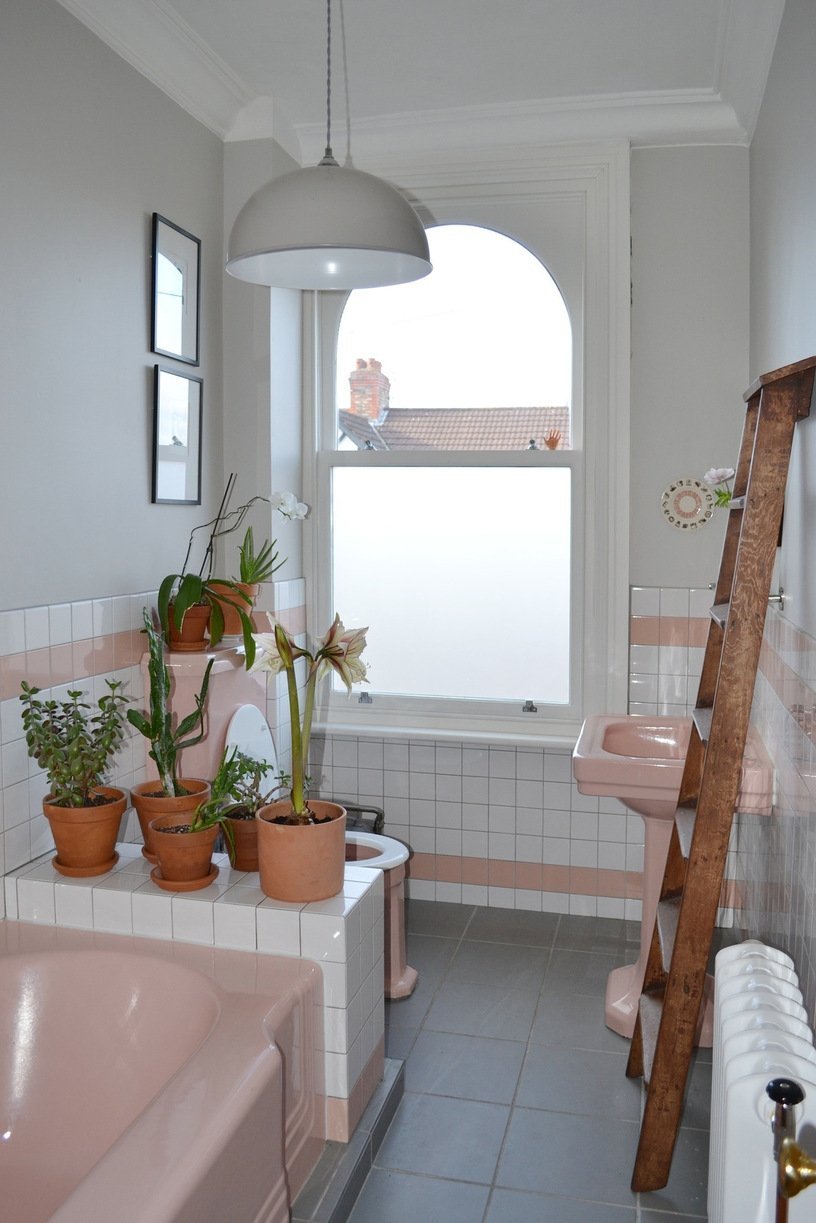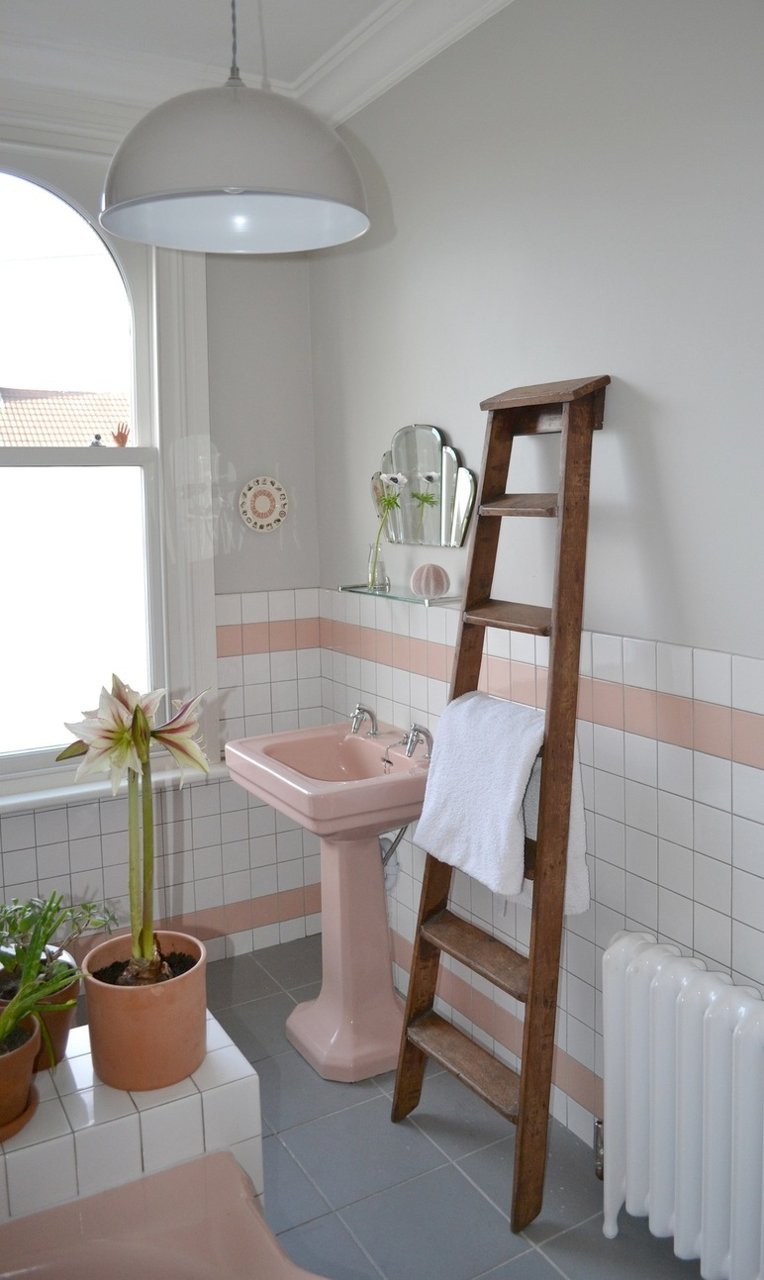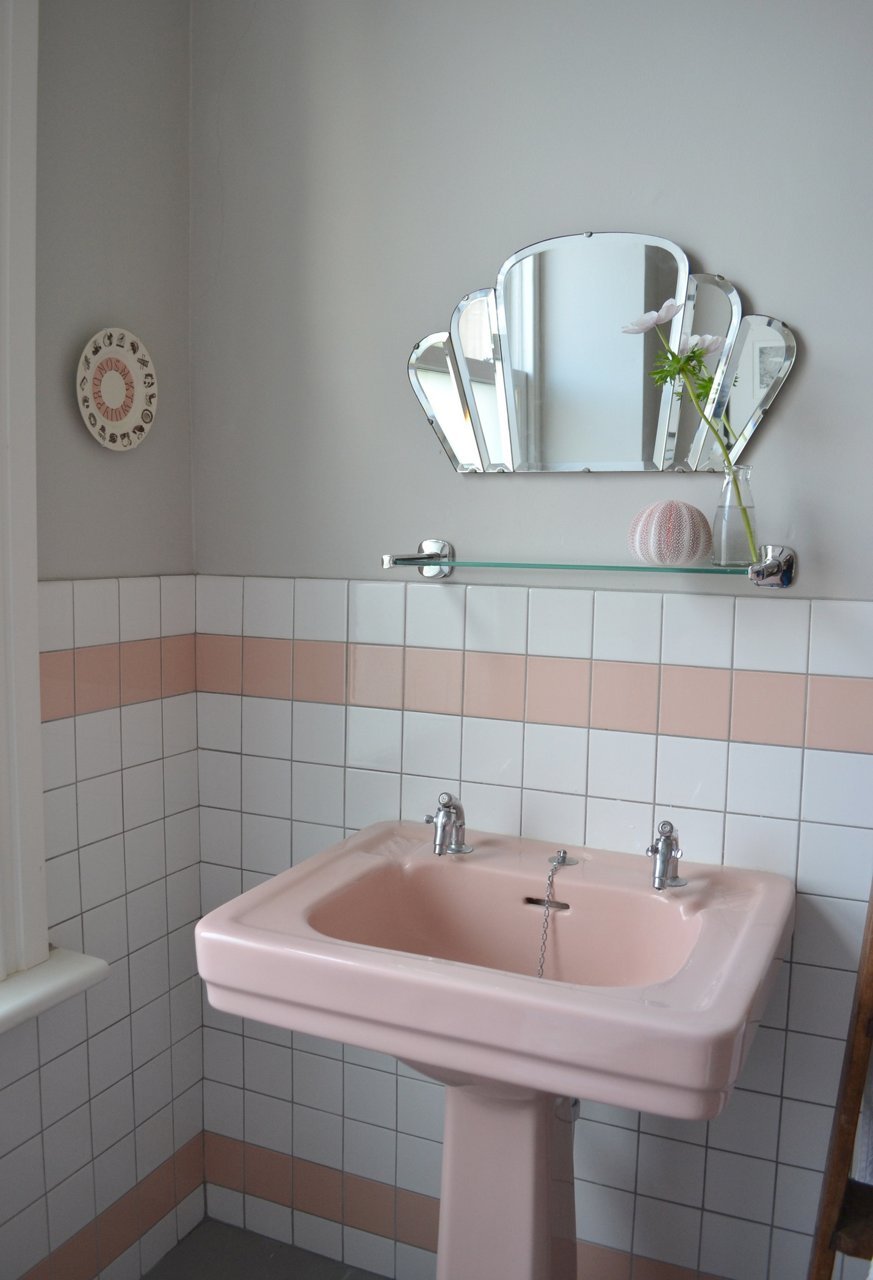 Girly in the 1930s
Here's one last stunner to leave you satisfied with the old pink bathroom trend — and in this case, very bold and black tiling combined with it too. Taking inspiration from even further back than the 50s, designer Madeline Stuart used tiles from the Revival Classics by Mission Tile West to really create that very bold and dramatically retro look. [Photos from House Beautiful]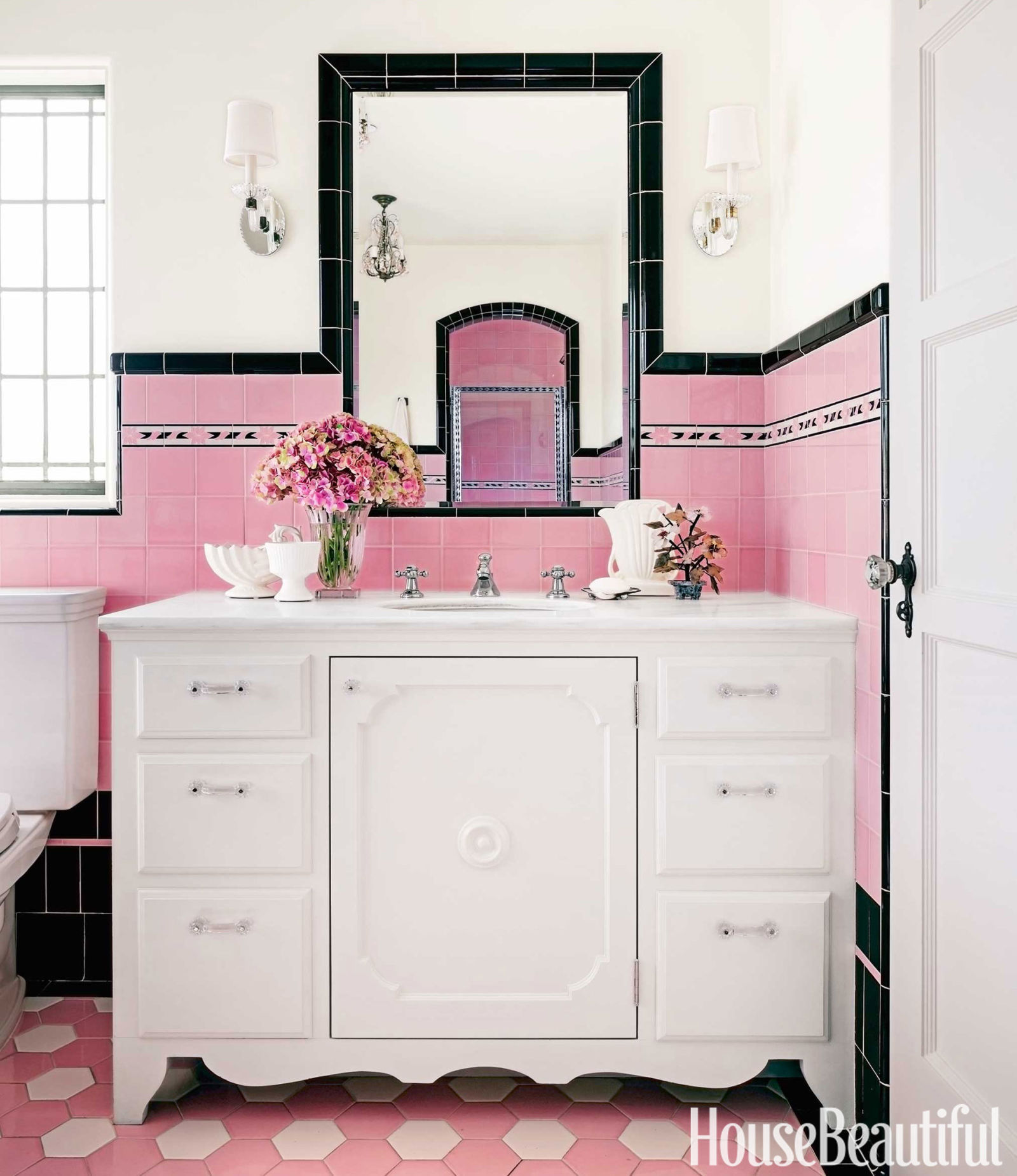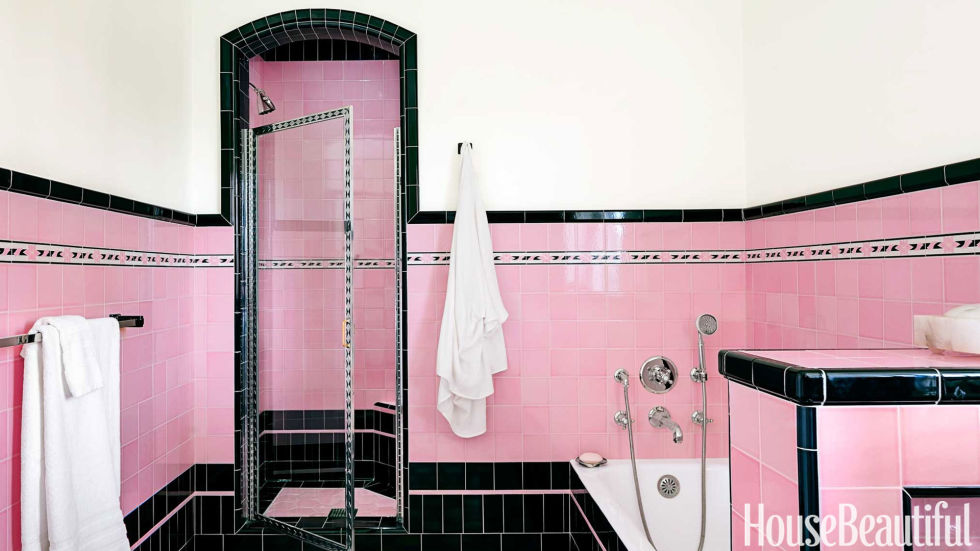 Well, after viewing all of these bathrooms, you must be tickled pink! What do you think about this design trend making a bit of a comeback? Let us know by leaving a comment.