Every home needs a touch of eclectic charm even if you are not fully committed to the style. It is not about revamping the existing style of your bedroom or living room, but just giving the interior that splash of excitement and a hint of personality that removes a sense of boredom and monotony. With contemporary interiors, the concept of clean straight lines and crisply curated decor choices can often be taken to mundane hilt! This is exactly when you can use some help from those classy mismatched nightstands that end up stealing the show in the bedroom.
The mismatched beside table look is something that is both timeless and is currently a hot trend as well. Maybe a trip to the nearest flea market or a hand-me-down piece coupled with a stylish, modern bedside table is all you need to completely revamp the appeal of your bedroom. Today, we look at various ways in which we can pull off this look along with 30 inspirations of bedrooms with these odd couples!
1. Shape & Style
Just because you are opting for two dissimilar bedside tables does not mean you have to pick a couple that is completely at odds in terms of style. If your bedroom has a set theme and style and you want the nightstands to reflect the same, but sill offer contrast, then pick a couple that have similar shape, size and broadly fit into the same style spectrum. This makes the look a lot more cohesive even if they have completely different finish. A vaguely similar silhouette also gives the room better geometric symmetry making it far more pleasant visually.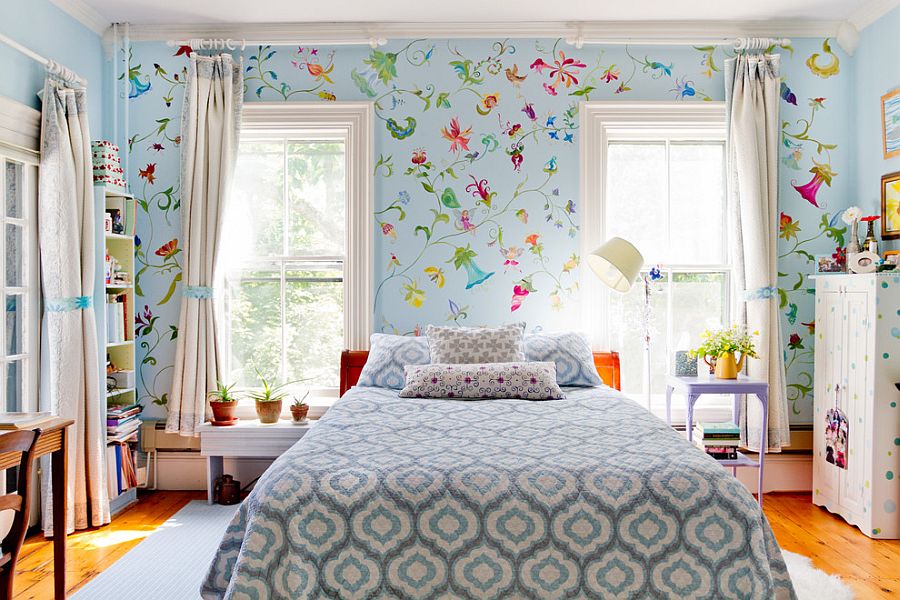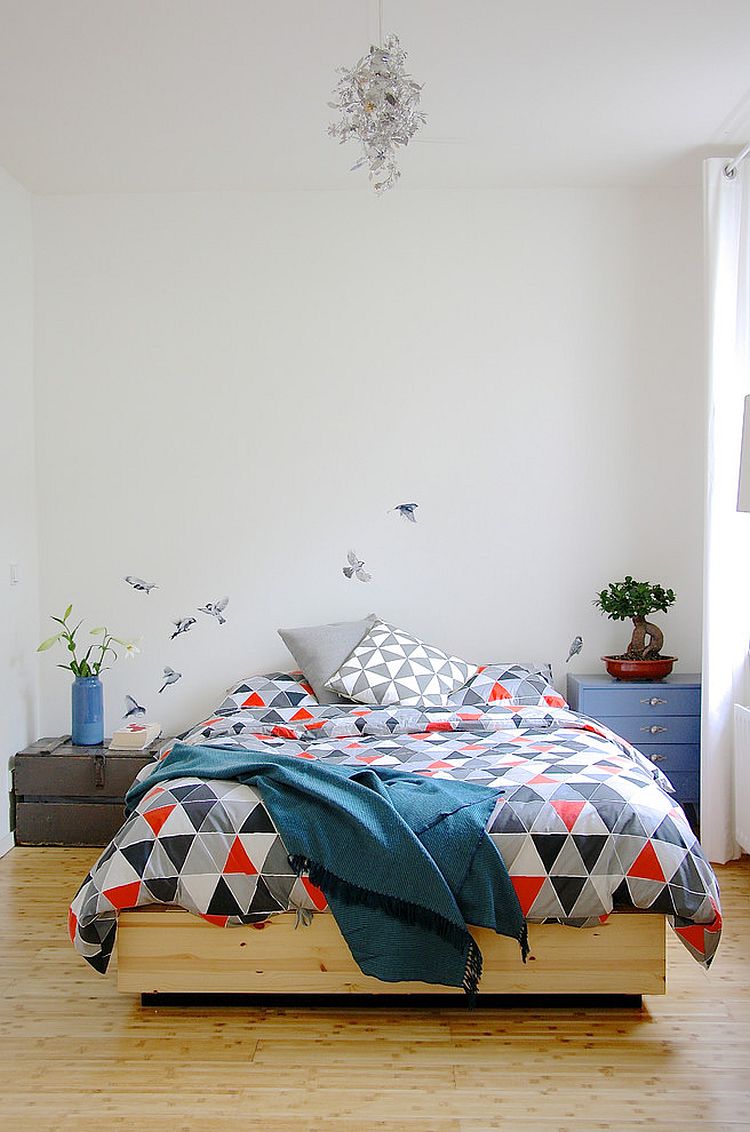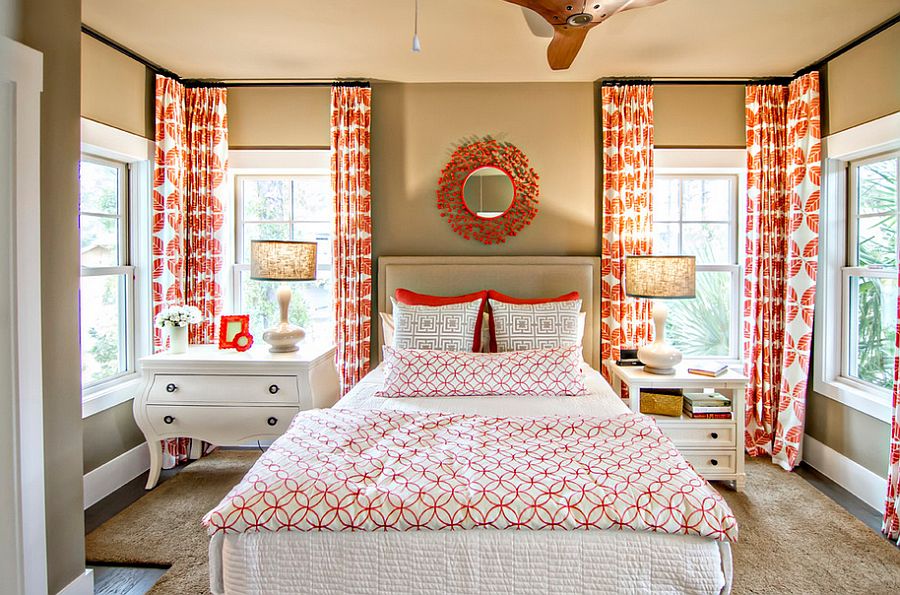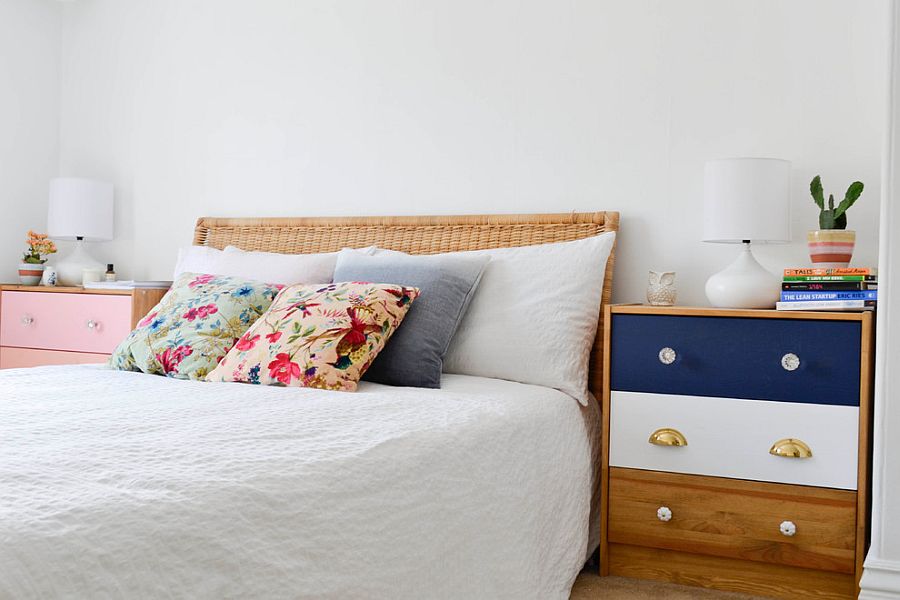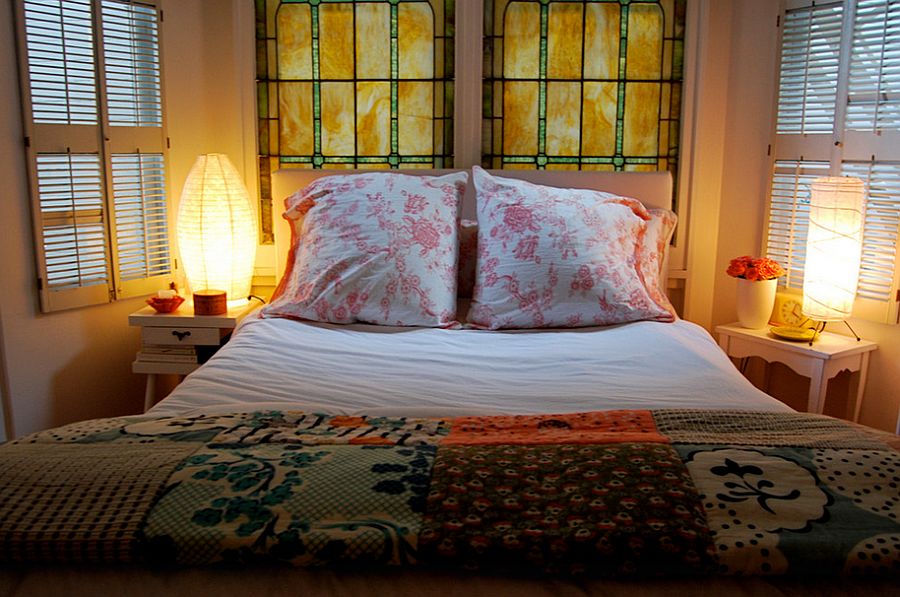 2. Unifying Finish
If matching style is not something you are able to pull off because you already have a pair of nightstands with one of them being vintage and another modern, then think of a finish that unifies them. The finish that you choose must work well and complement both the bedside tables and should also enhance the overall appeal of the bedroom. In case you bedroom is dominated by glass, concrete and stone, then maybe a couple of nightstands with a wooden finish can add the necessary warmth. For more glitzy, feminine spaces, mismatched nightstands with mirrored finish are a hip choice.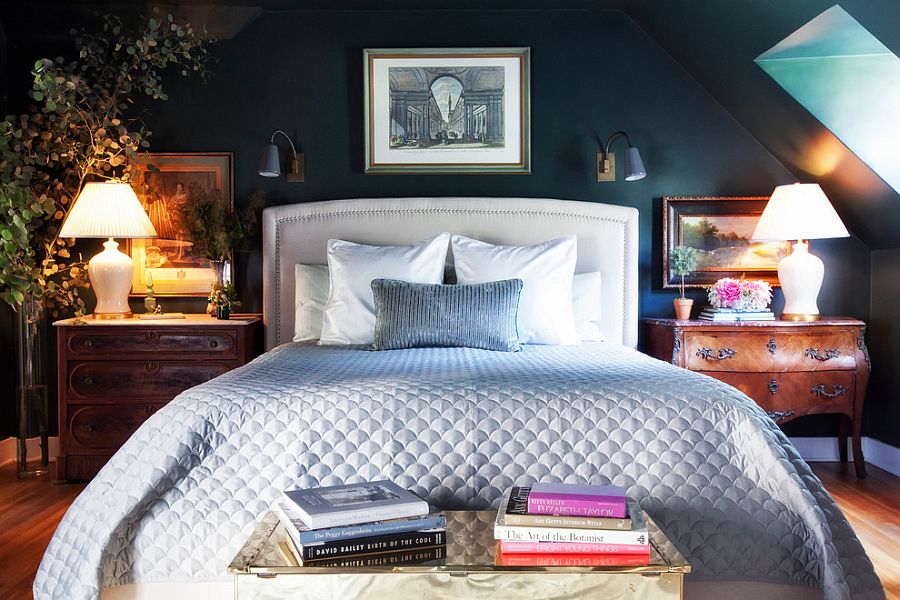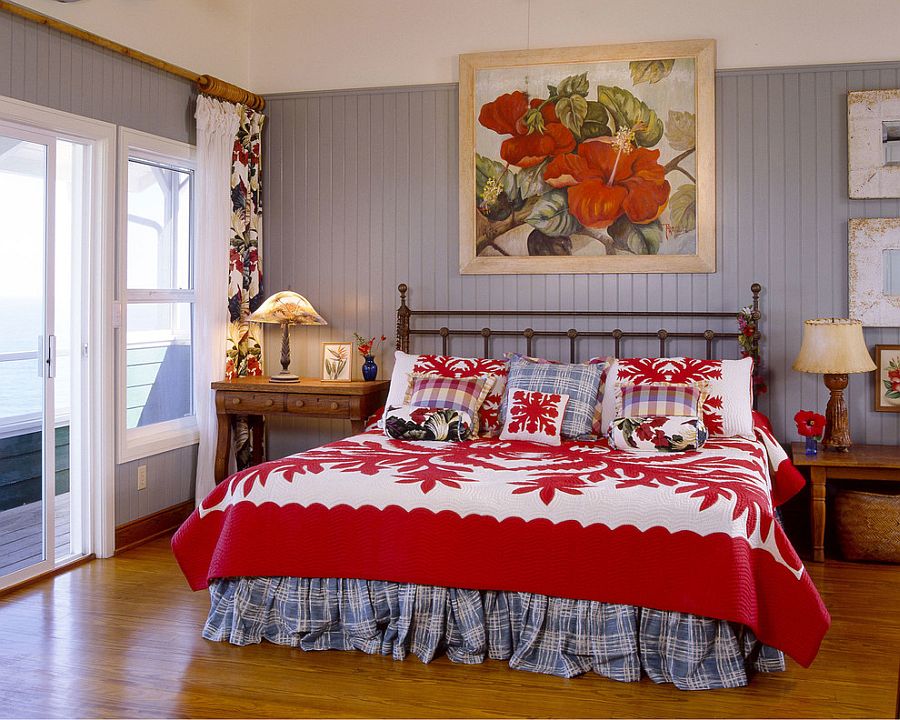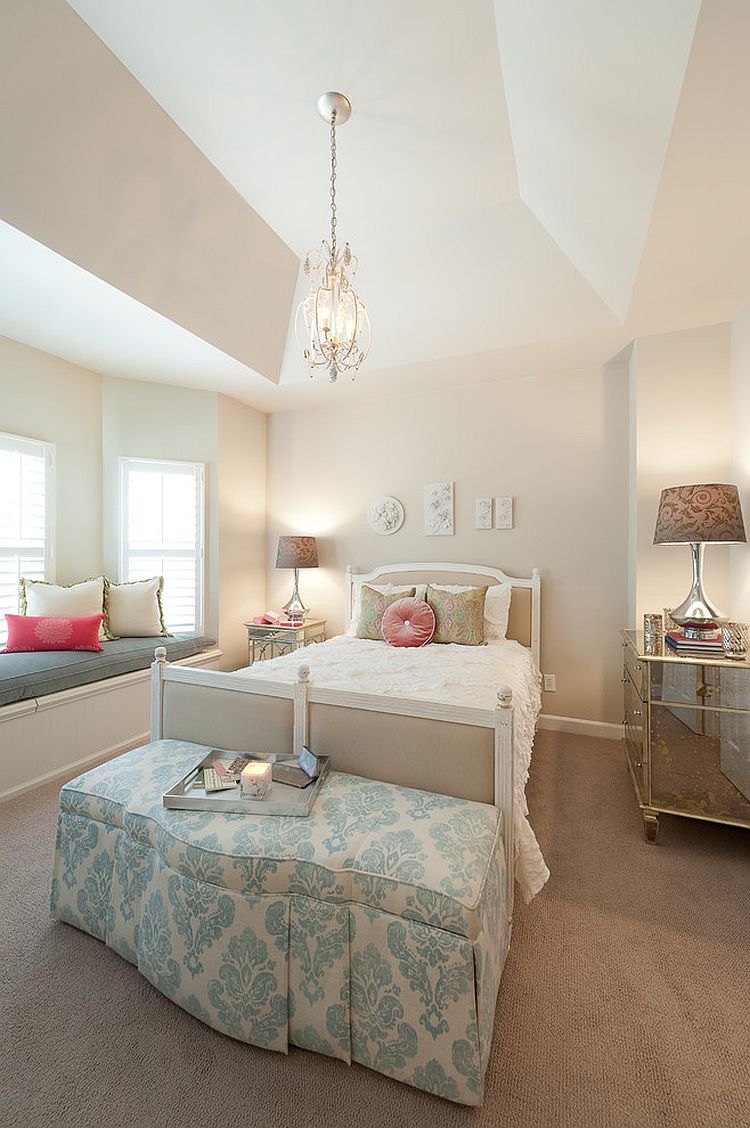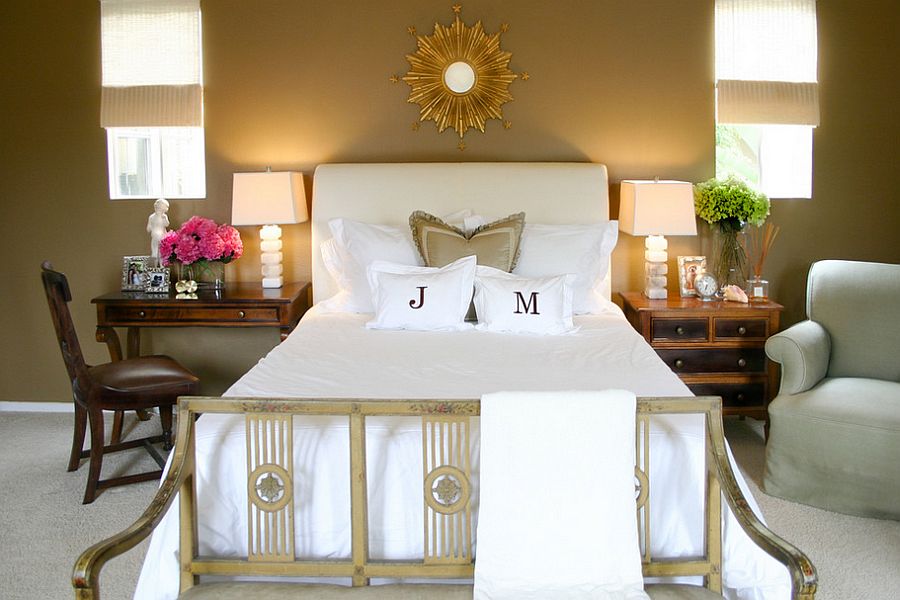 3. Matching Hue
A simpler way to pair together contrasting nightstands is by painting them in same color. This is a popular, easy and affordable option and you need not always drape the entire bedside table in color to get the look. Use a color that is already present in the bedroom and repeat it with bedding and pillow cover choices to create a lovely bedroom that is both exciting and serene at the same time.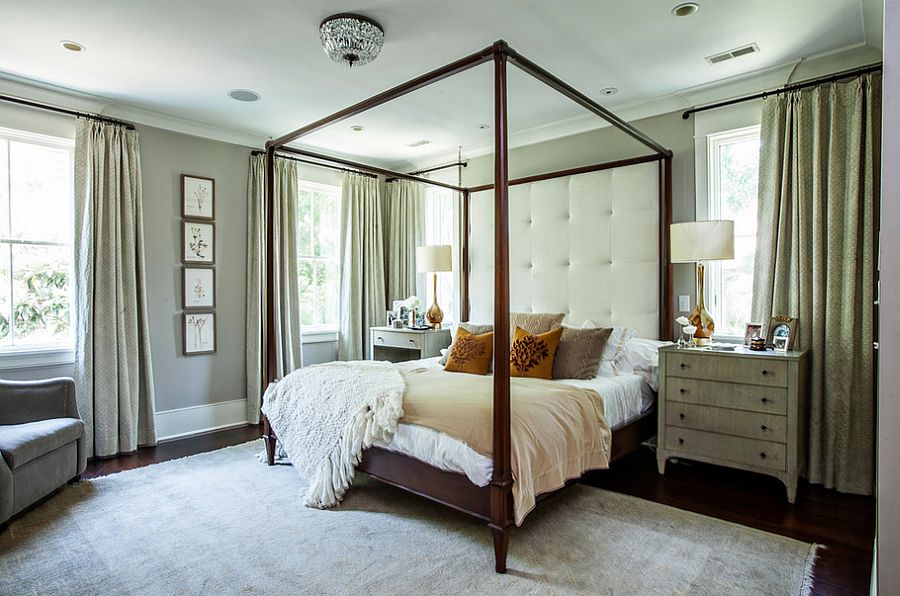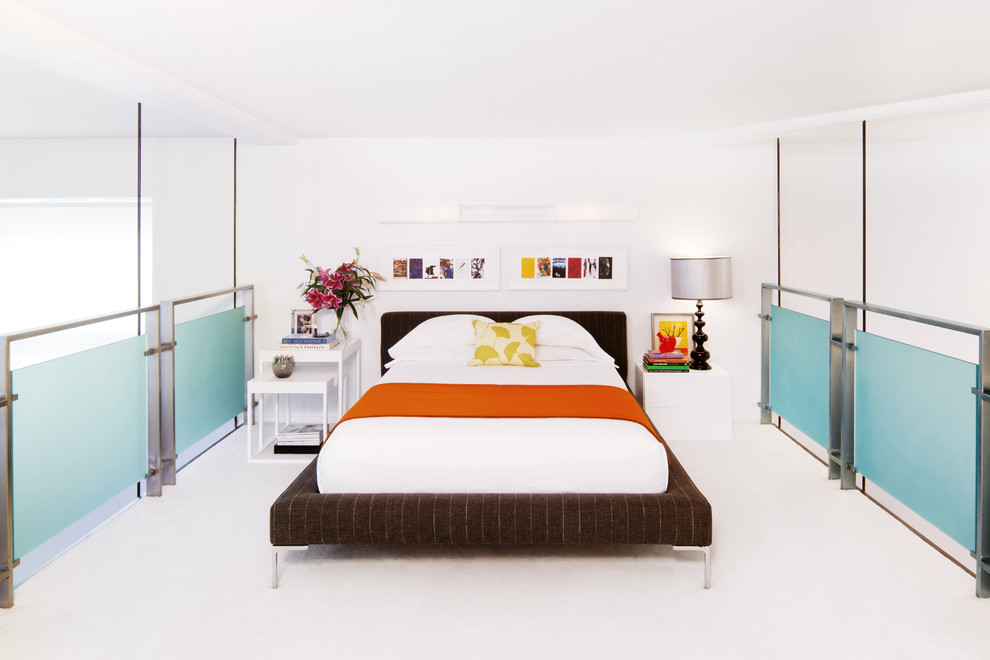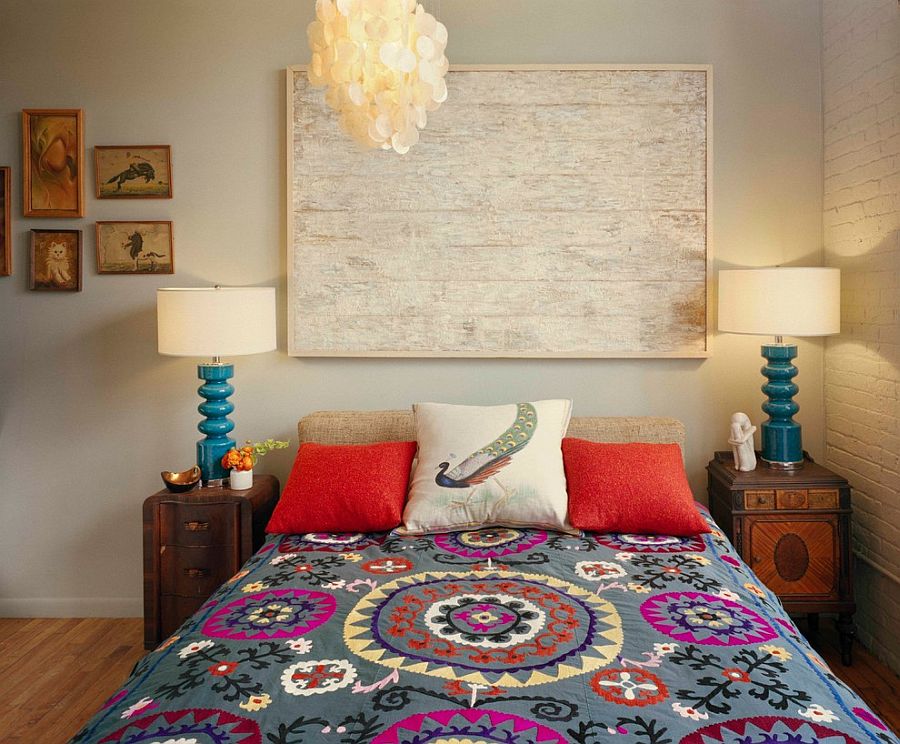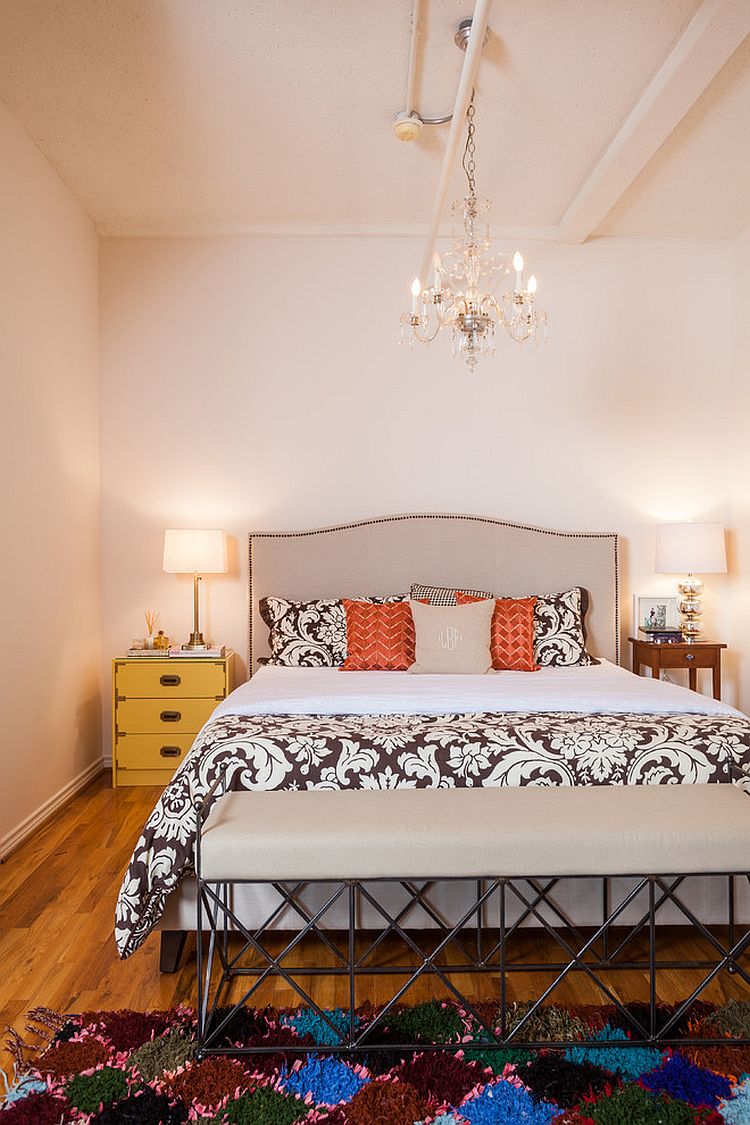 4. Decor that Brings Balance
Want combine a vintage nightstand that has been in your family for decades with a contemporary masterpiece that you absolutely adore? Altering the finish, style or even hue is not an option here as you want both the bedside tables to retain their uniqueness and original design. The best option here is to add twin bedside lamps and accessories that connect the nightstands which are at odds with one another. Use other features in the room such as the backdrop, windows and architectural elements to further this harmonious appeal.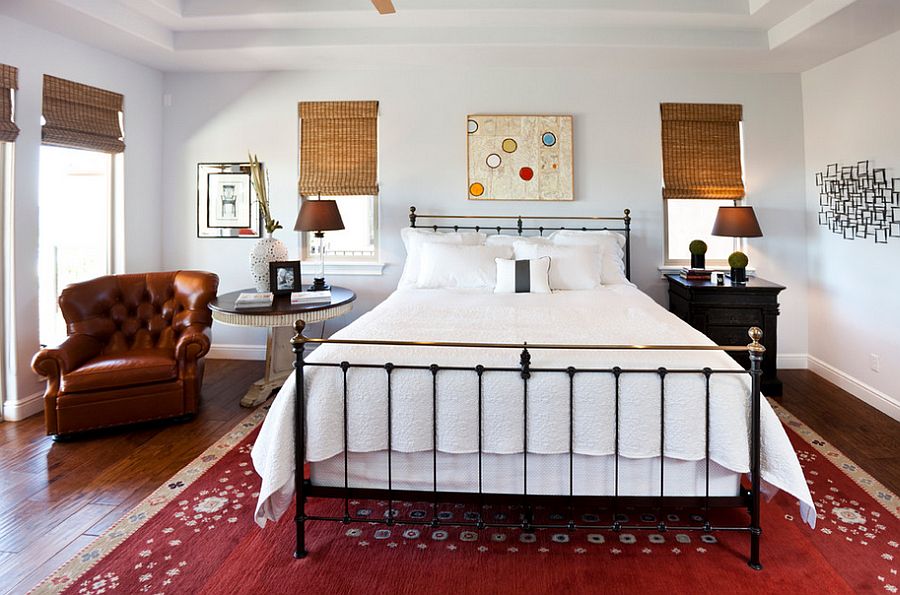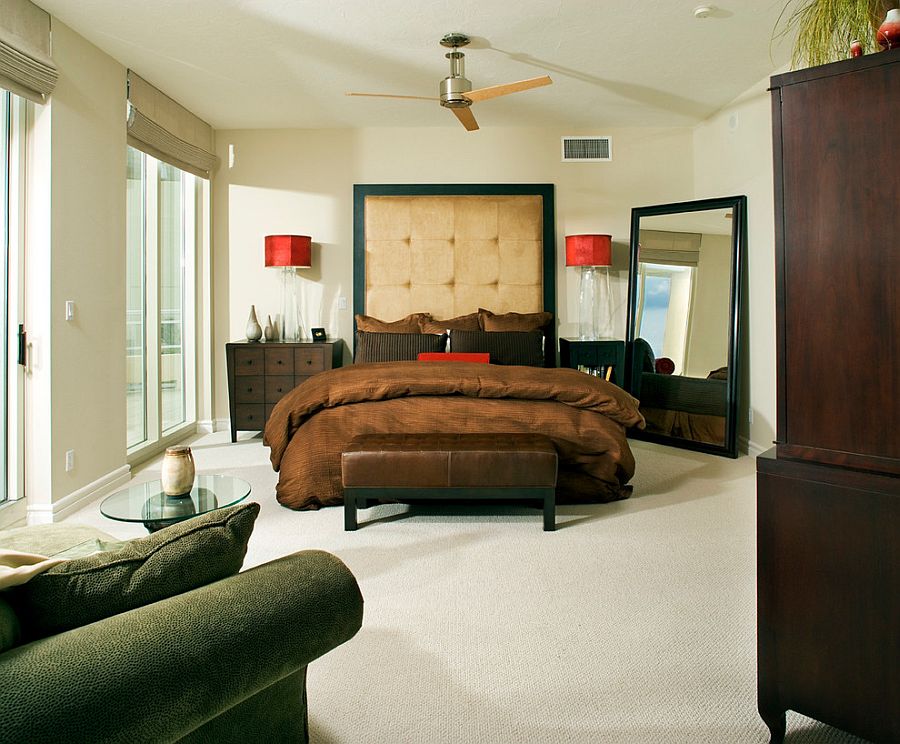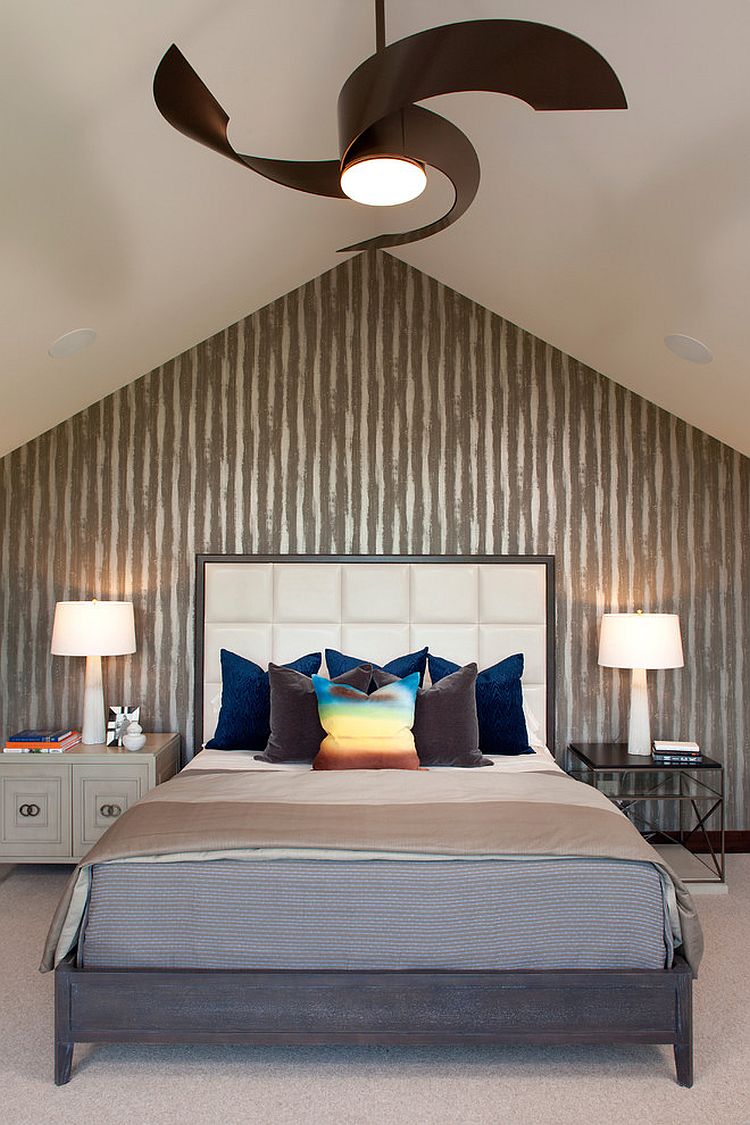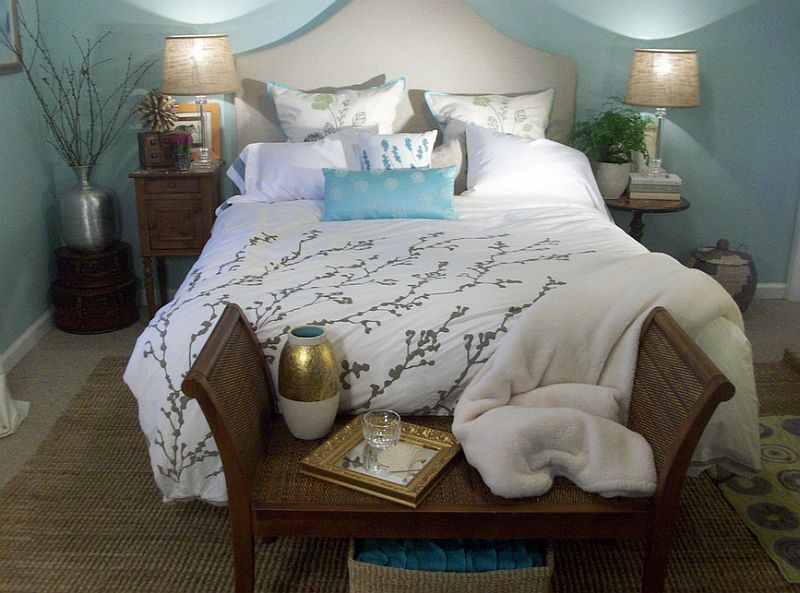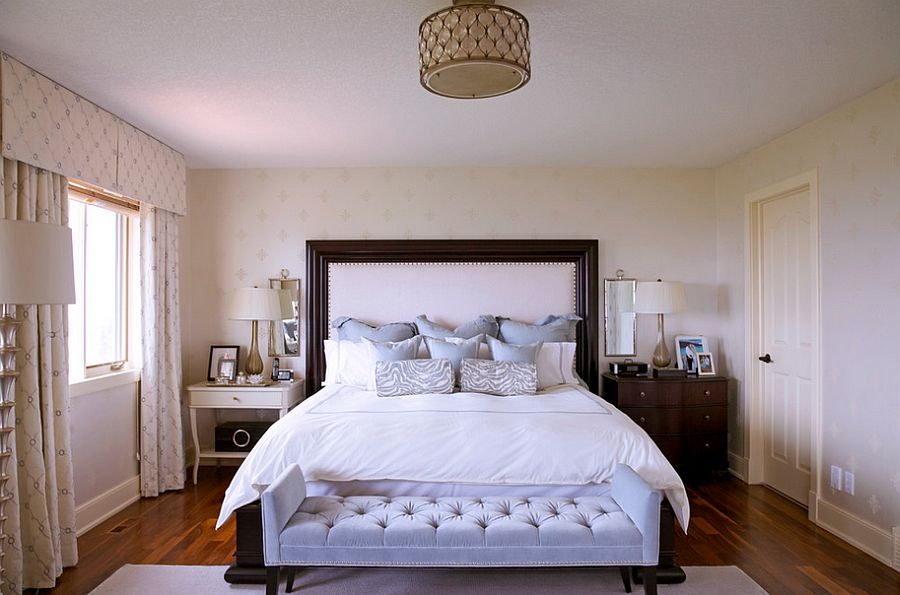 5. Intentionally at Odds!
Enigmatic and eclectic is a look that not everyone is comfortable with and fewer can successfully pull it off. But if you have an eye for the look and a couple of bedside tables that have nothing in common whatsoever, then why not highlight this very feature of the bedroom! This is a style that demands plenty of discipline (unless you are shooting for a Bohemian chic look) and the asymmetrical approach could be exactly what your contemporary bedroom needs to spice things up a bit.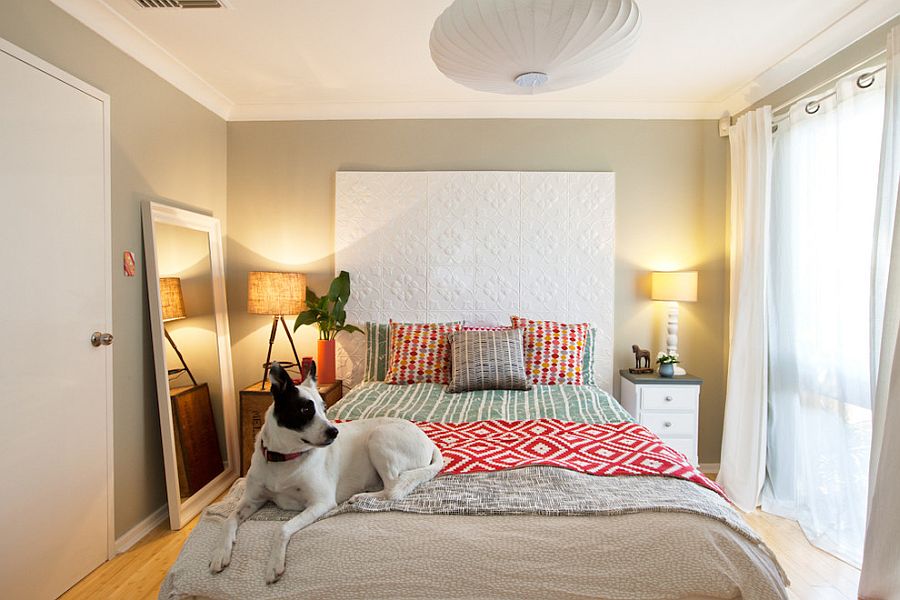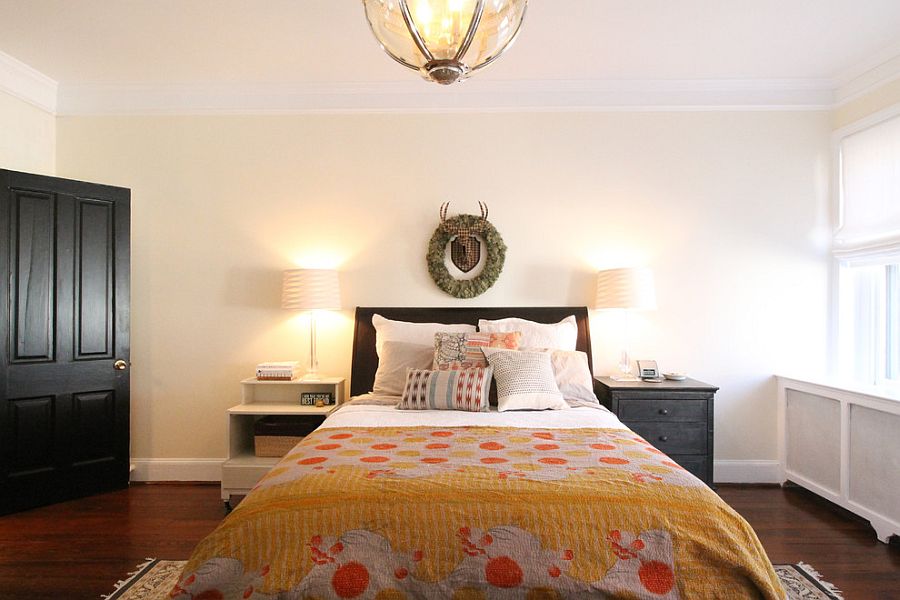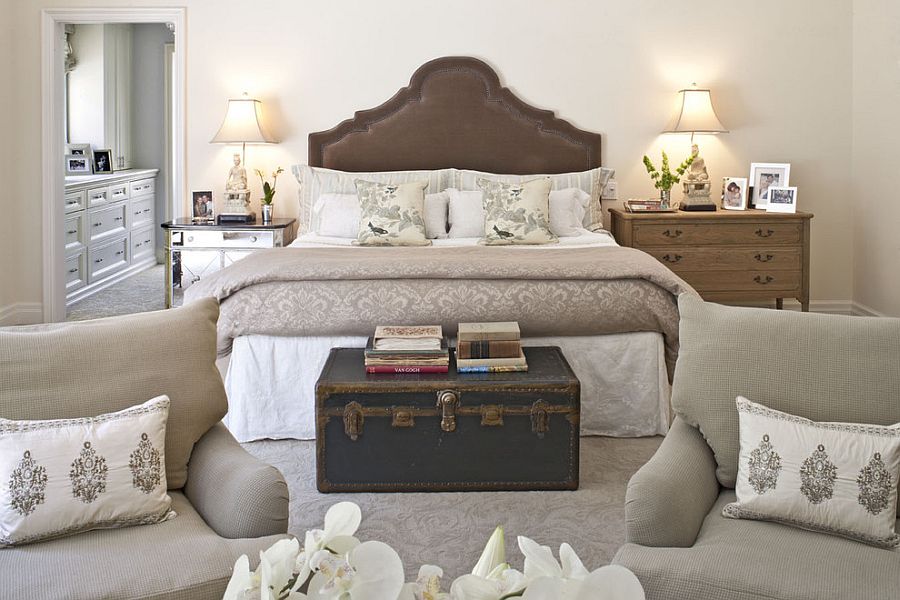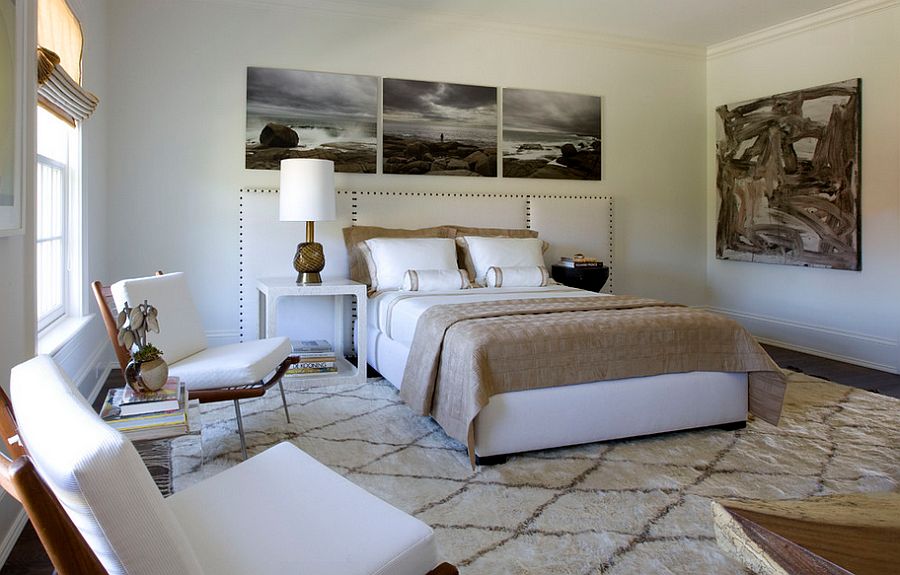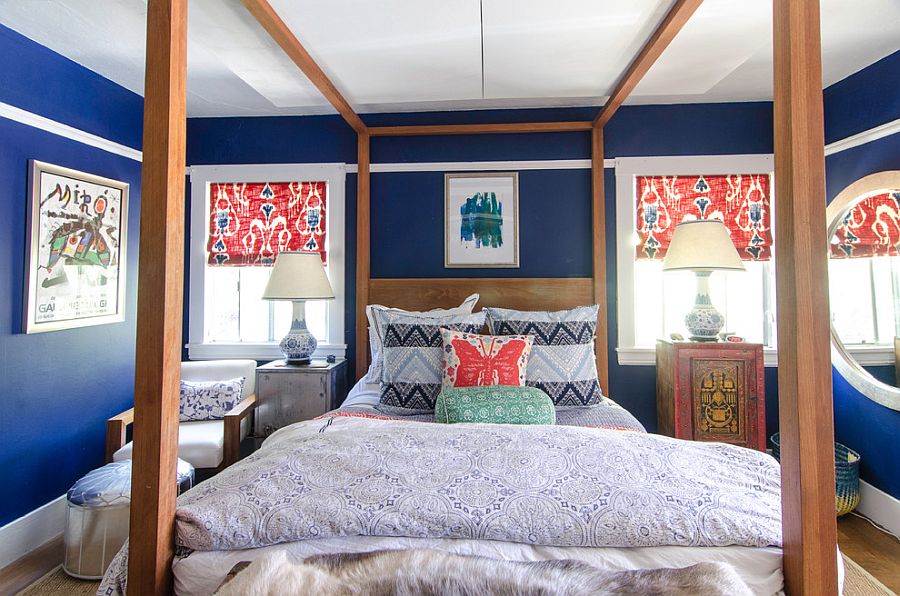 6. Pleasing Geometric Contrast
Another great way to enliven the modern bedroom is by bringing in a nightstand with some curves. A rough bedside table coupled with one that sports those clean straight lines is a choice that blends the traditional with the quirky in the most elegant fashion. You can still achieve the symmetry you are after by once again using table lamps and accessories that link the nightstands at odds with each other.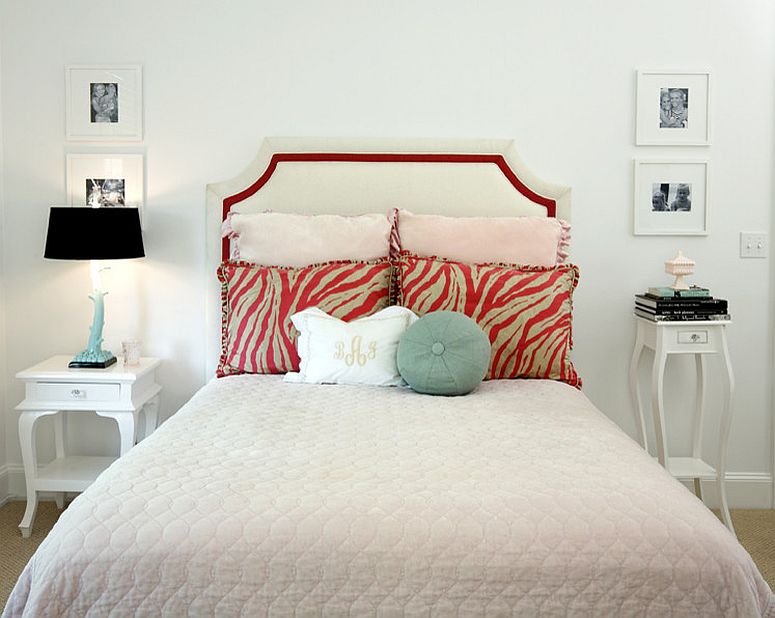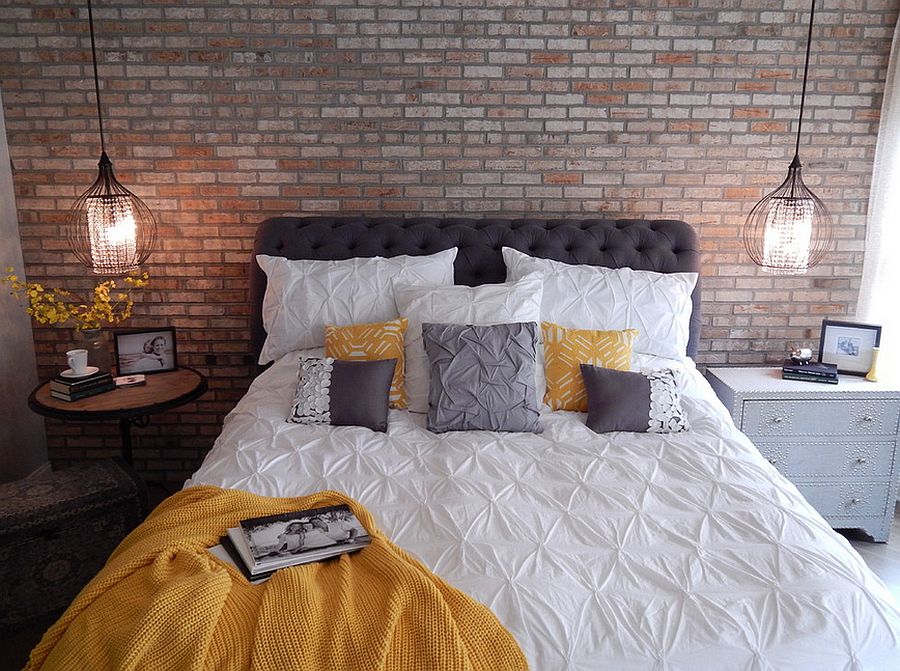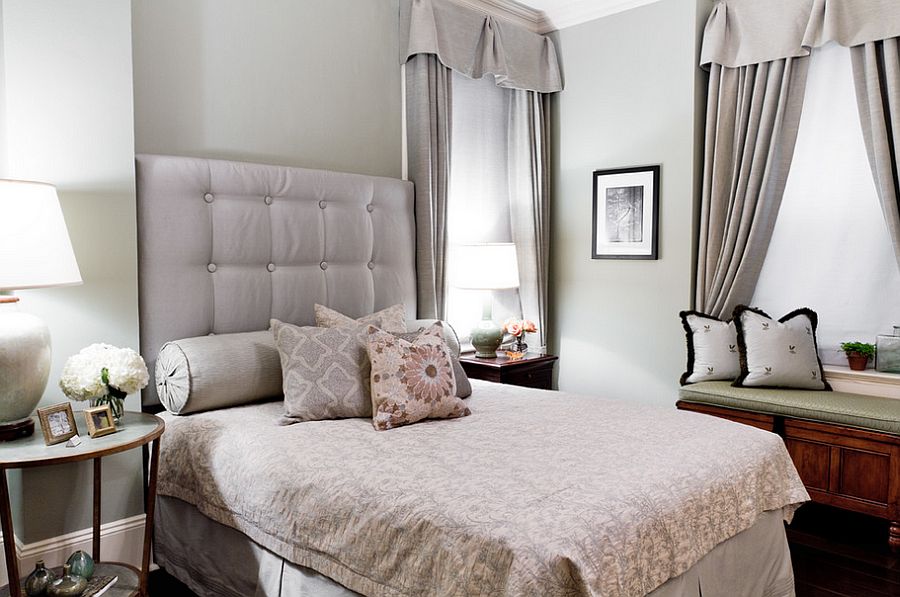 7. Beyond Just Aesthetics
When choosing a nightstand, consider the purpose that it serves as much as the aesthetic joy that it brings to the bedroom. Just because you want a tidy, symmetric look, do not opt for twin bedside tables where one of them will soon end up as an unnecessary burden and a waste of precious space. In case of couples, maybe one of you likes to read in bed and wants a shorter bedside table with a tall lamp on it while the other is looking for a nightstand that offers ample storage space and is utilitarian. Do not hesitate to go down the path of mismatched nightstands to give your bedroom exactly what it needs!