A neutral backdrop clad in white presents you with a great chance to give color and personality to your home that is both exclusive and exceptional. Taking this approach to design and decorating is the gorgeous Home in Madrid designed by Teresa Sapey. The lovely private residence seamlessly combines decor in contrasting styles and hues while enlivening each room with a healthy infusion of color and pattern. The living room with its plush couches and chairs and a smart infusion of Midcentury modern style steals the show even as the colorful Andy Warhol prints make a bold visual statement.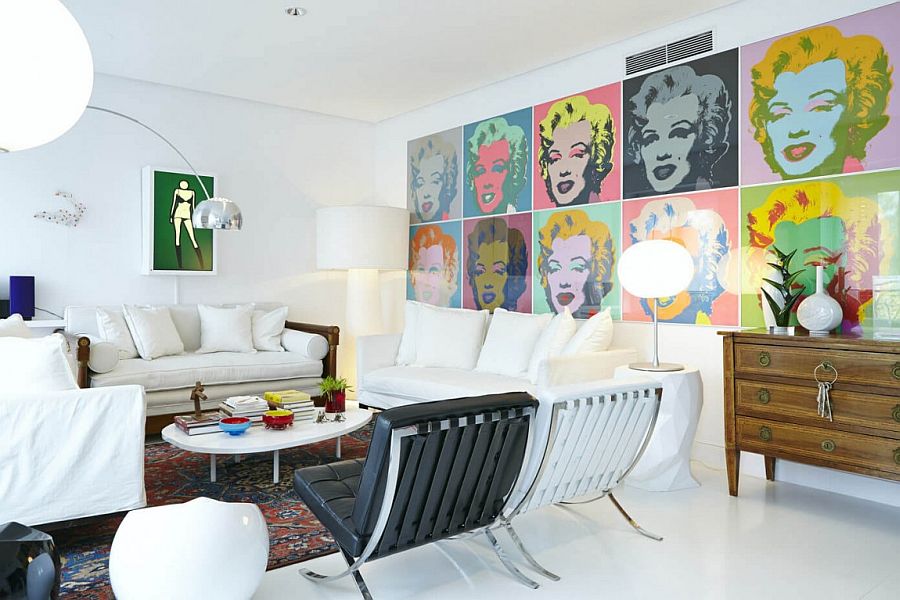 Each room seems to incorporate a dash of Midcentury brilliance with iconic decor additions like the Barcelona Chair and the Egg Chair – an Arne Jacobsen classic. Pops of red and yellow instantly catch your attention and bold lighting choices greet you at every turn. Illuminated wall signs are combined with classic wooden desks and tables to create a bridge between the past and the present, and even the bedroom charms with pops of pink, yellow and captivating modern wall art.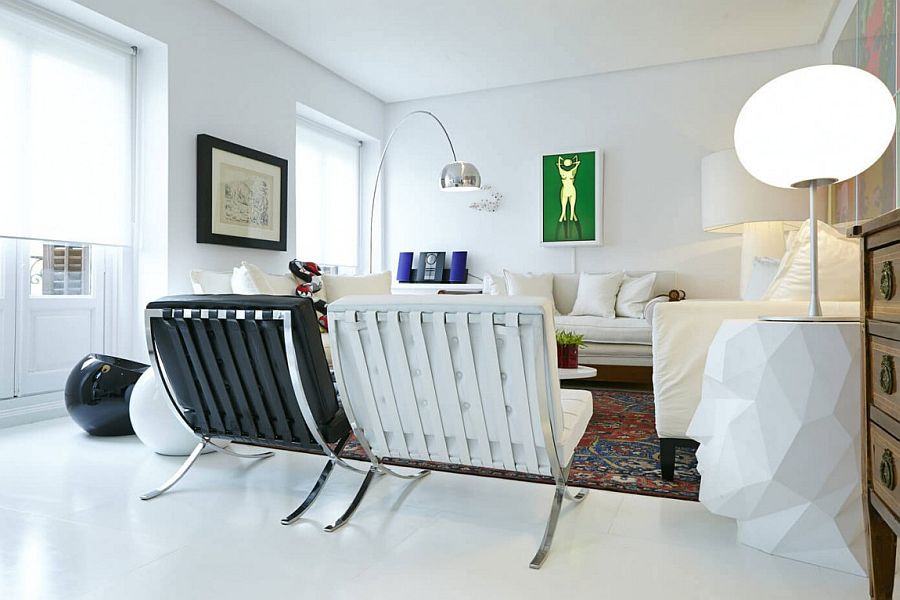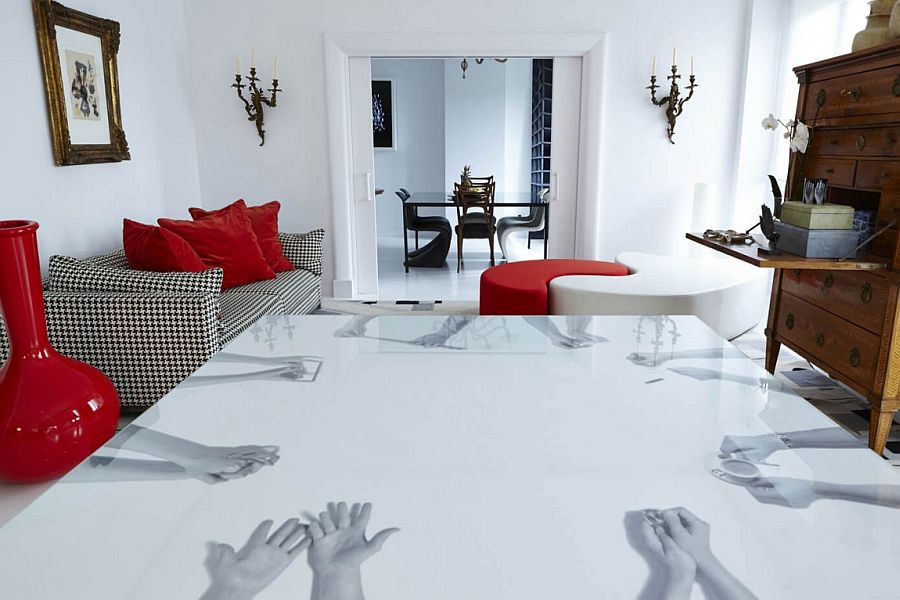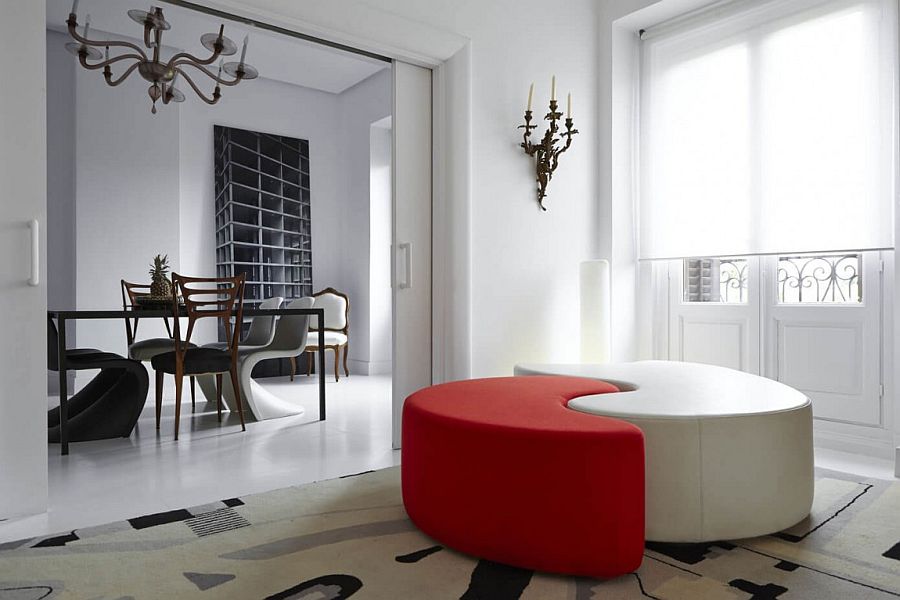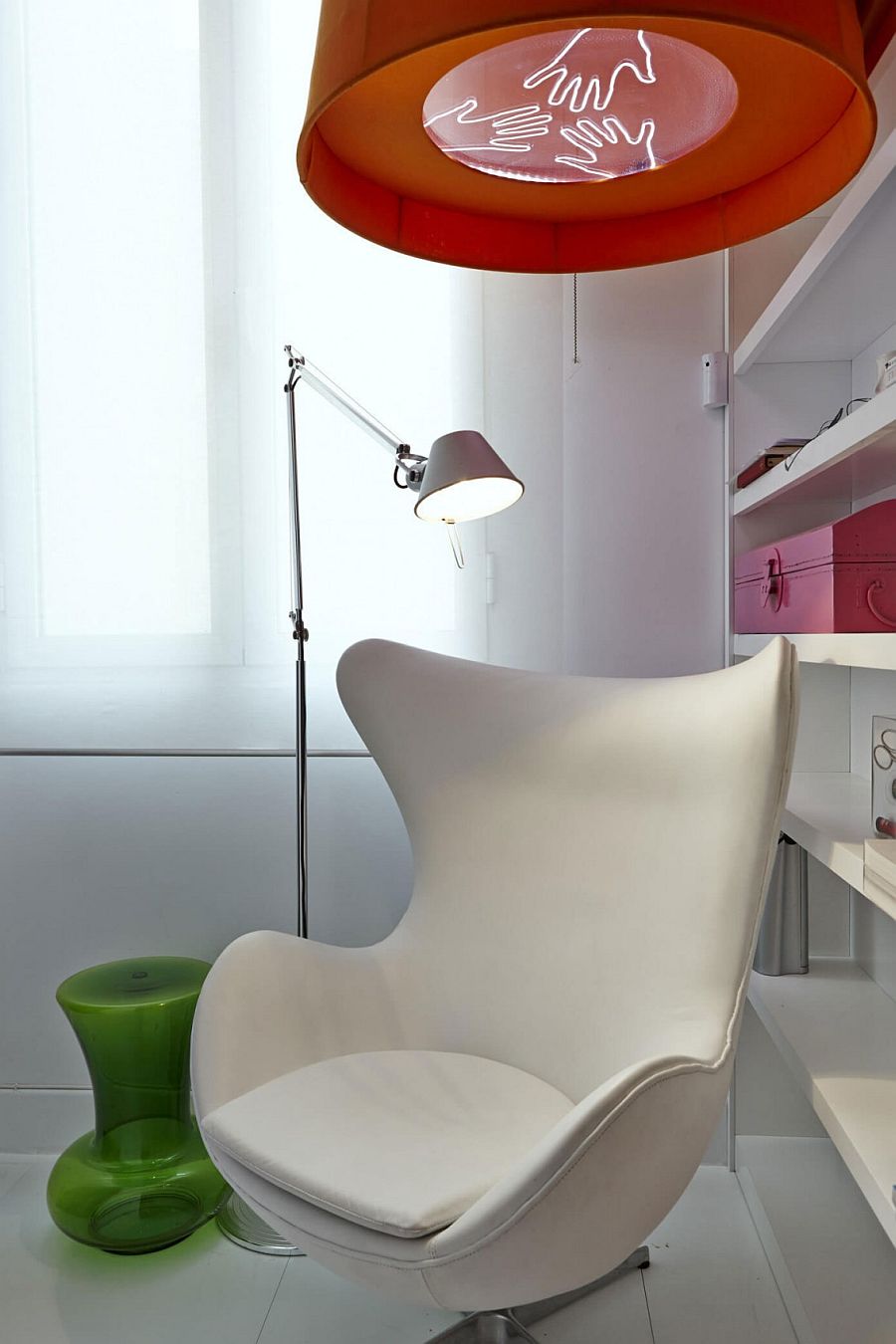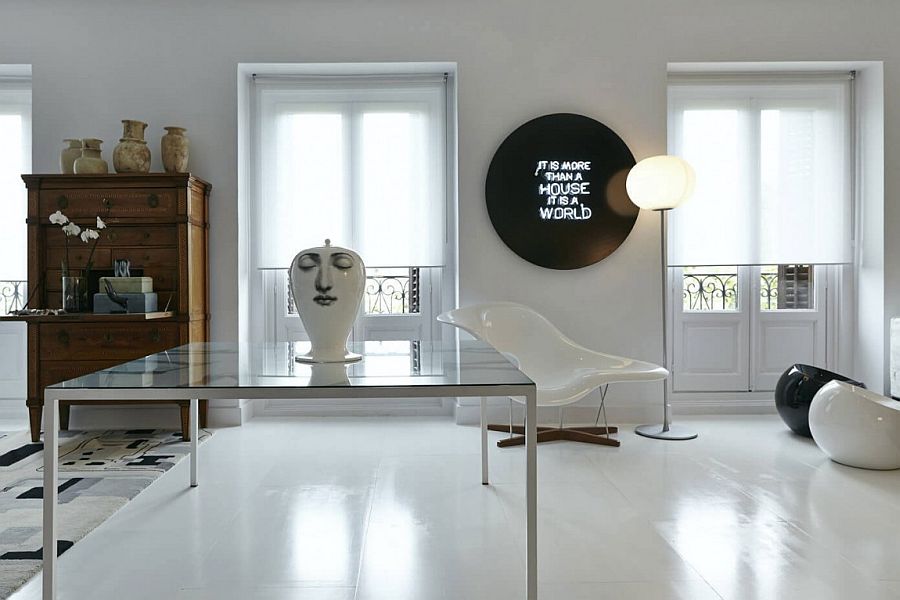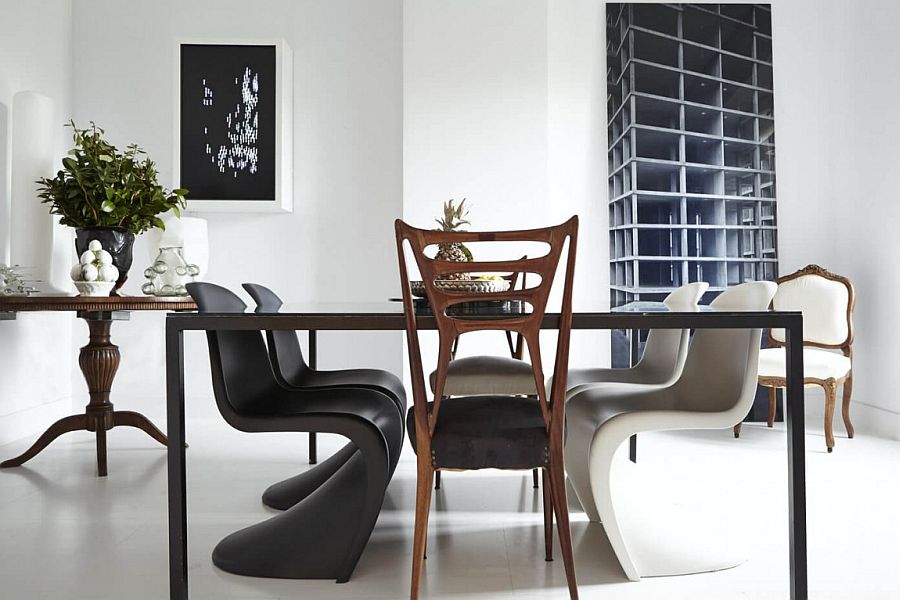 Geometric patterns in black and white, an interesting set of accessories and plush rugs add to the beauty of the unique apartment that dazzles at every turn. A formal dining room in black and white and a contemporary kitchen with a dashing yellow backsplash complete this fascinating apartment in Madrid.