Andy Warhol has a special place not only in the world, but also in my heart. After falling in love with the spirit each piece of artwork embodies, I have long since called myself Warhol's fan girl. In doing so, I have covered my walls with his reprints and decals. If you are mesmerized by the color and dynamic style of his artwork, consider infusing that appreciation with your interior decor. I promise you the room will look fantastic! And if you have no clue as to who this amazing artist is, think Campbell's Tomato Soup cans and Marilyn Monroe portraits.
Eye-catching Interiors
So what is the Andy Warhol theme? It is a combination of many factors, including bold shades, iconic individuals of pop culture, eccentric objects, recurring patterns and all things that contrast mainstream trends. Simply put, a decor style representing Warhol means individuality and quirkiness. Can you relate to these features?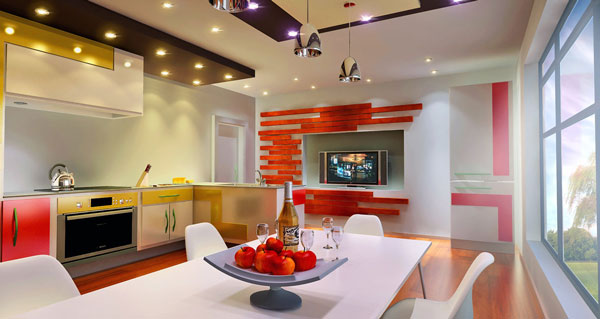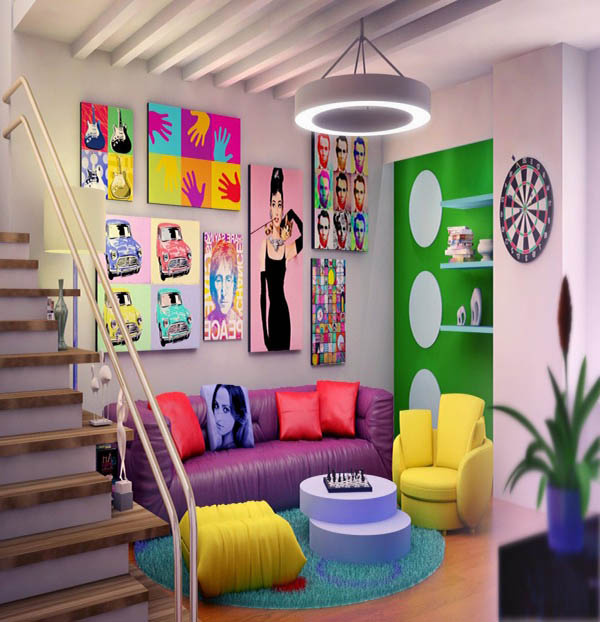 If you were to ask me, the '80s were a great time period filled with life, beauty, and above all liberating creativity. There was nothing too obscure or too mundane. Everything blended well together. In the room above, the colors red, purple, electric yellow, neon green, pink and cyan do not overpower one another. This just goes to show that you don't have to worry about mixing a wide range of colors in your decor, because with a little faith, everything will fall into place.
Large Murals Of Powerful Images
Landscape paintings and movie posters are a thing of the past when compared to pop art canvases. Cartoon-like artwork animates interiors, fostering a bubbly atmosphere, and ultimately establishing a powerful, contemporary image.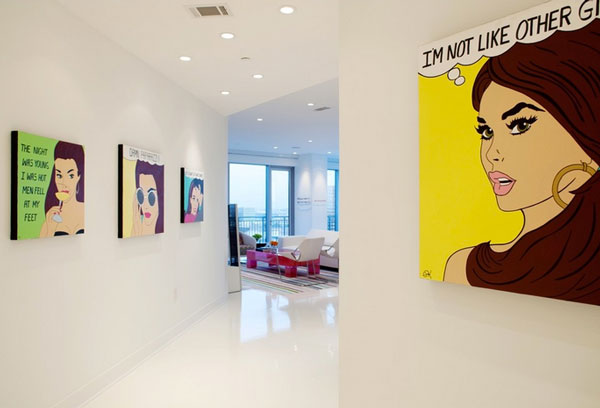 by Laura U Inc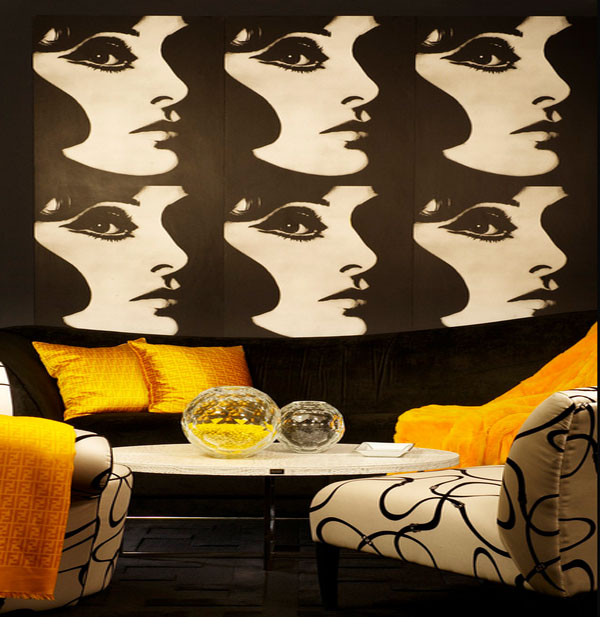 by Tracy Murdock Alled
by Scott Sandars
Like I said before, if you are trying to create a Warhol theme, you need to be unafraid to use color. While it might feel a bit off tangent to paint the walls of your home a shade of lime green, you'd be surprised by how well everything can come together if you can secure yourself a beautiful Warhol painting. The room above is a very good recommendation for anyone who is looking to deviate from boring white walls and ceilings.
Cartoon Inspirations
Comic books and cartoon strips might have nothing to do with Warhol, but they do resemble a similar color palette and attitude that the artist loves to use. Don't you think the room below is a perfect demonstration of how inconspicuous items from around the house (or in our basement) can be up-cycled into something artistic and useful?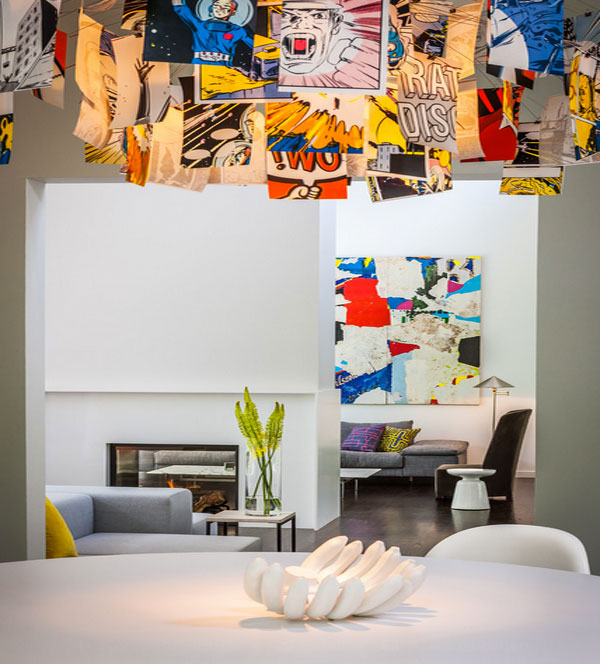 by Kick Interiors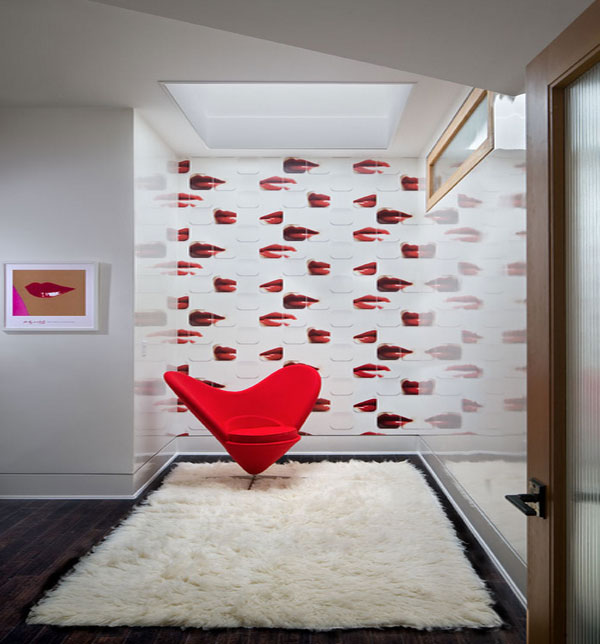 by Christopher A Rose
A Mix of Fun
Unlike other designs that require a lot of planning and retouching, Warhol-inspired living rooms can literally be a jumble of quirky items discovered in garage sales and/or flea markets. Because the style is so eclectic, there is no right or wrong way to go about it.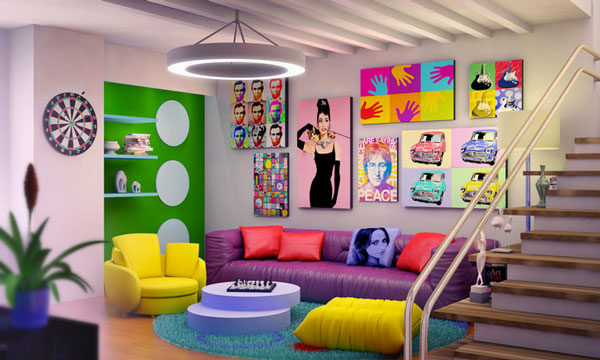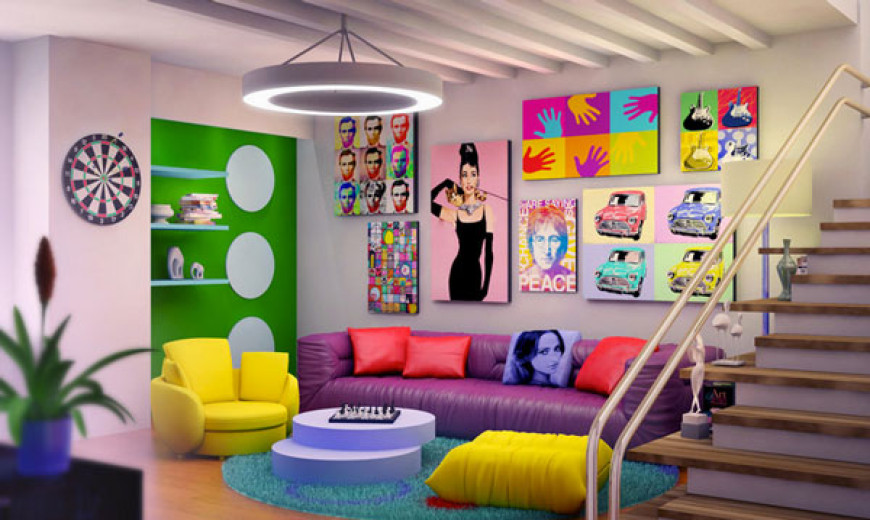 by Ultrarender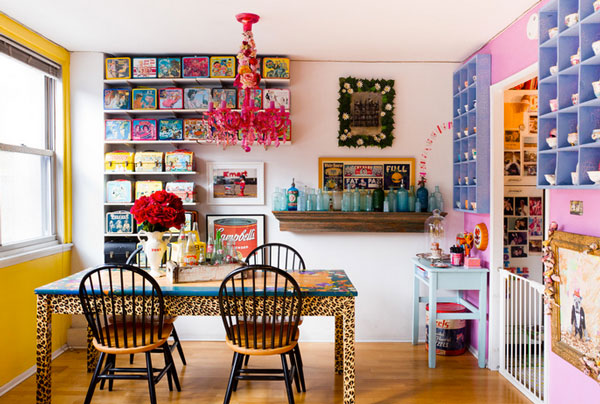 by Rikki Synder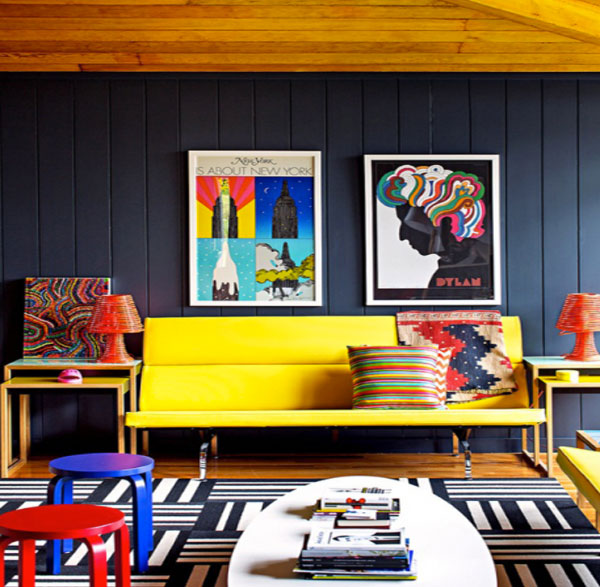 by Garrison Hullinger
Since we're talking about Warhol, we might as well explore a bit of Keith Haring as well. While Haring is better known for his cut-out drawings of faceless icons, his style uses good amounts of red, blue and yellow, which closely mimics Warhol's. The room by Garrison Hullinger (above) blends together the styles of Haring and Warhol, and it is a wonderful selection for people who are looking to enhance the energy of the home.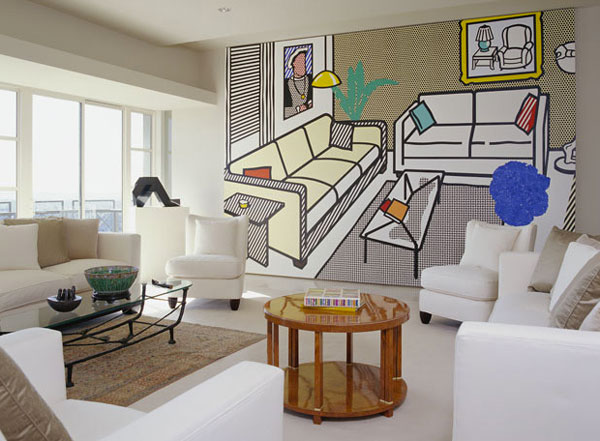 by Kanner Architects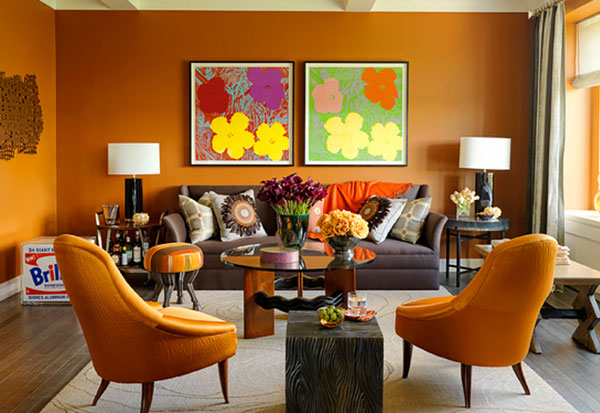 Pop Art Meets Eclectic Design
If you want to change the decor of your home down to the last rug, take a look at the photo series below. It leaves no corner untouched and no wall uncolored.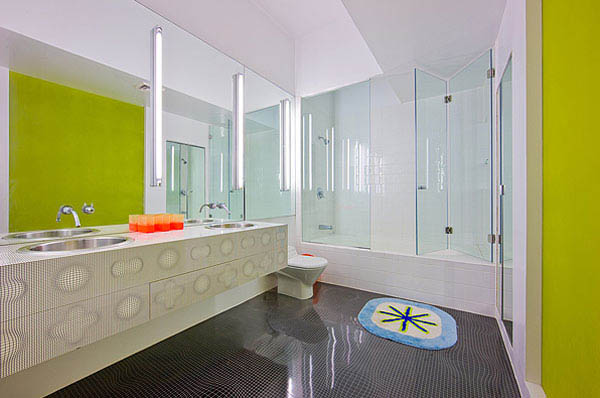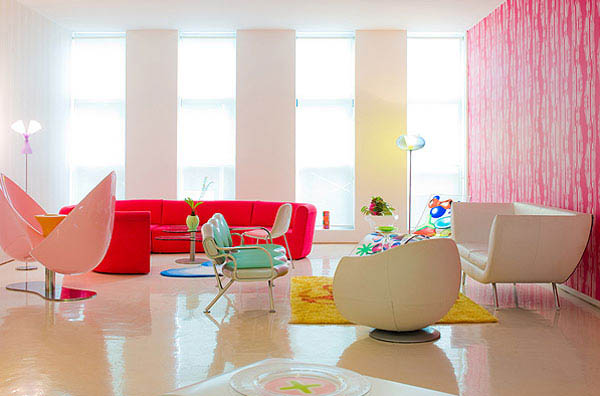 Funky furniture pieces give this room a retro feel, which is a very crucial aspect of a Warhol home. Come on–you can't say no to a pod-shaped chair!