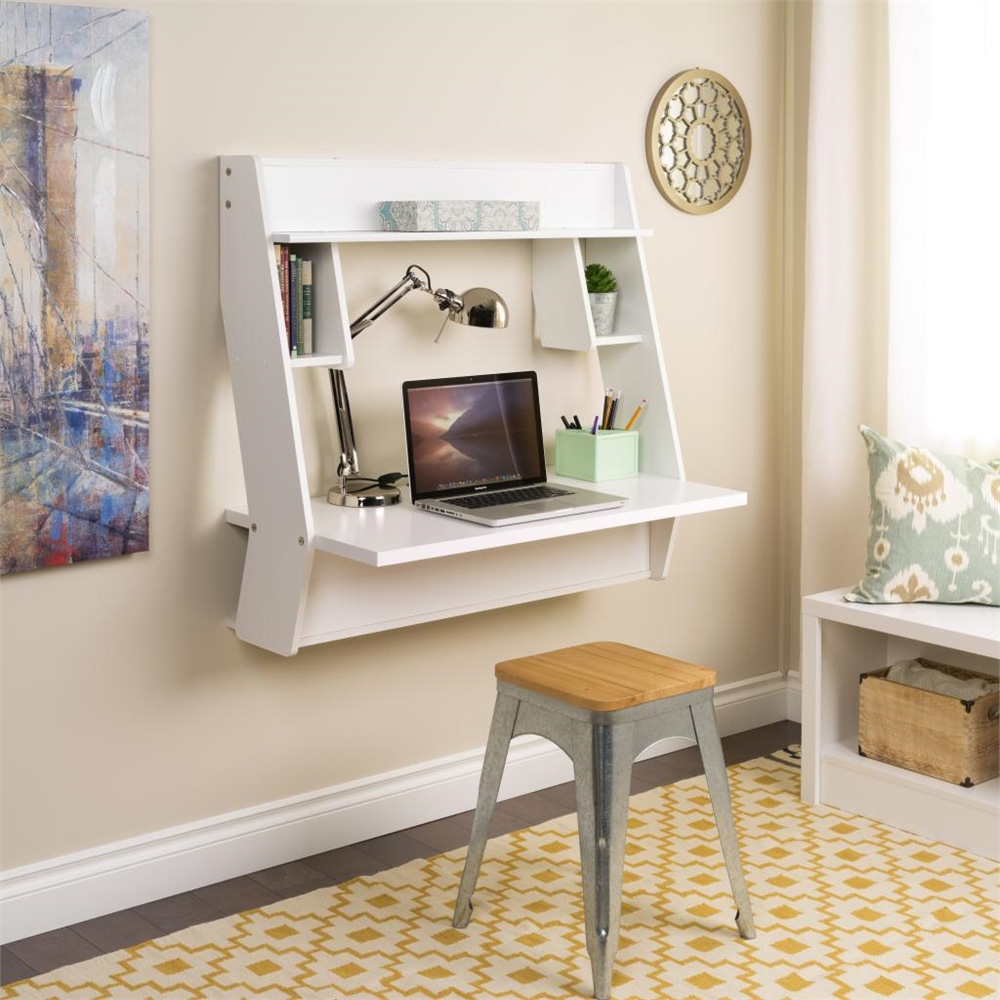 With more of us opting to dwell in compact spaces these days, desks have gotten smaller and smaller – to the point that they sometimes don't even have legs anymore! The wall-mounted desk has become a favorite for those utilizing spare (or only) bedrooms as offices, as well as with anyone who appreciates clean and clutter-free lines. Come along as we delve into our top picks for stylish floating workspaces.
Unraveling the Space Mystery!
Perfect for a guest room that doubles as an office, this fold-out Murphy desk can be mounted to a wall and takes up hardly any space when closed up. Looks can be deceiving though, because this compact solution actually features two adjustable shelves, paper organizers and even a corkboard.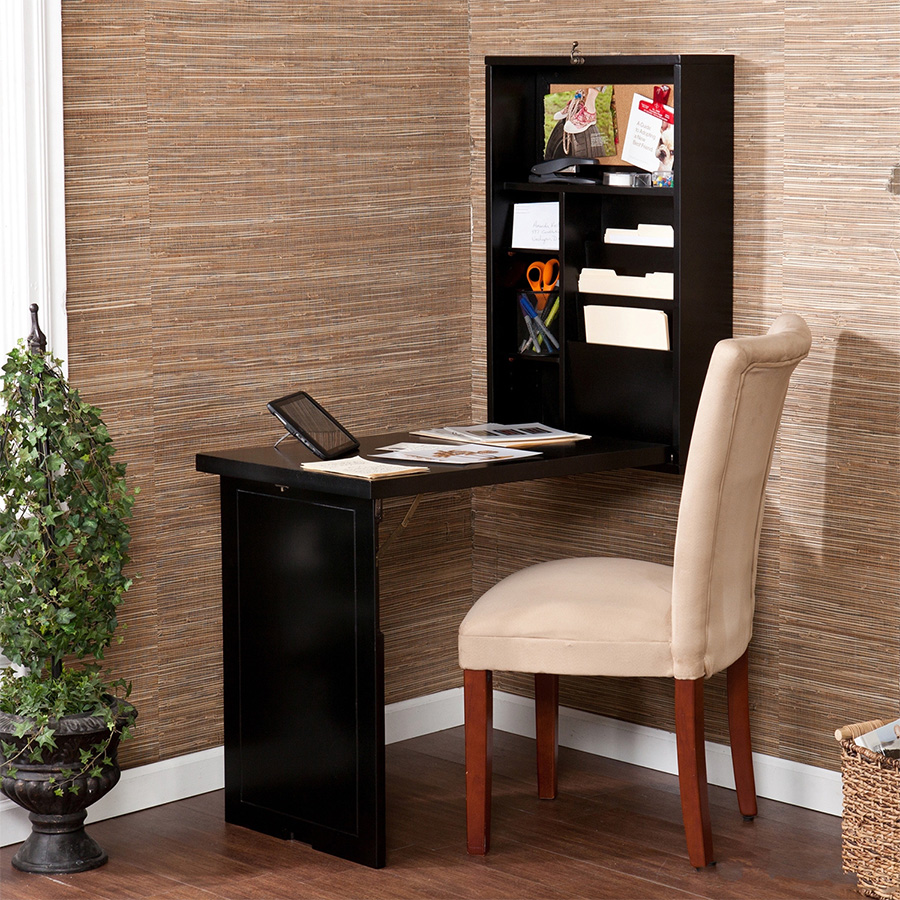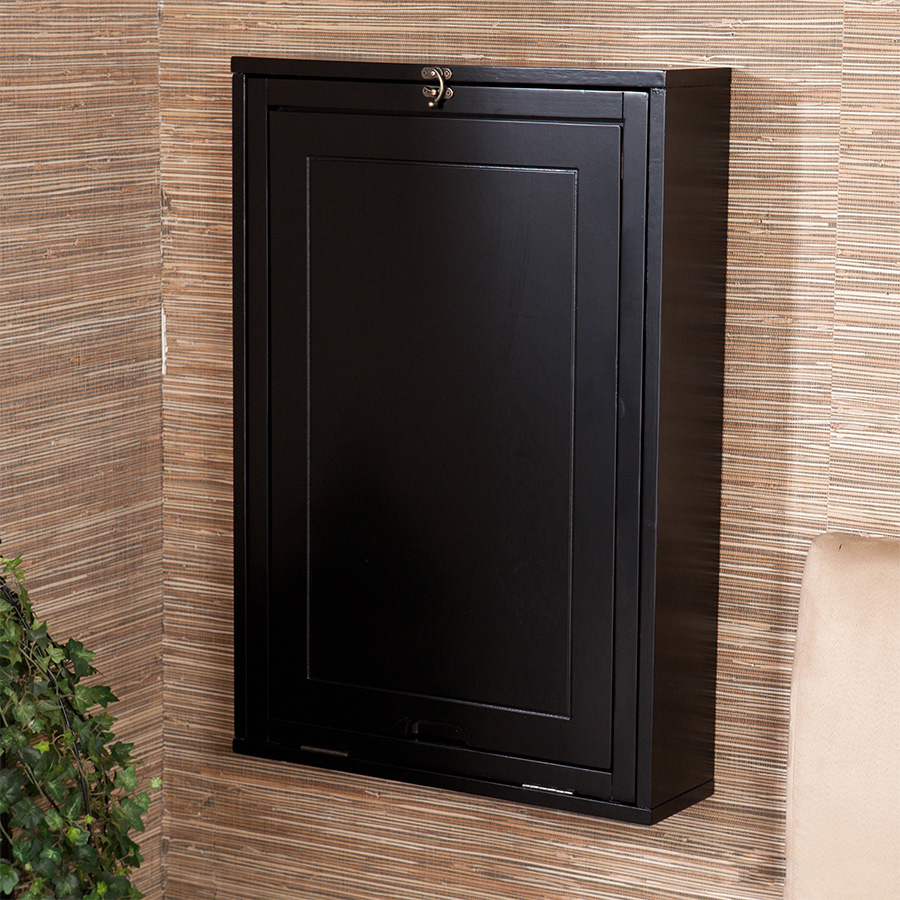 On the cheaper end of the spectrum is IKEA's wall-mounted NORBERG table that could easily pinch hit as a desk or work surface. Its hinged design allows you to fold the table leaf down when not in use, which still leaves a small ledge for you to keep a few items on permanently. And at $39, it's easy on the bank account too.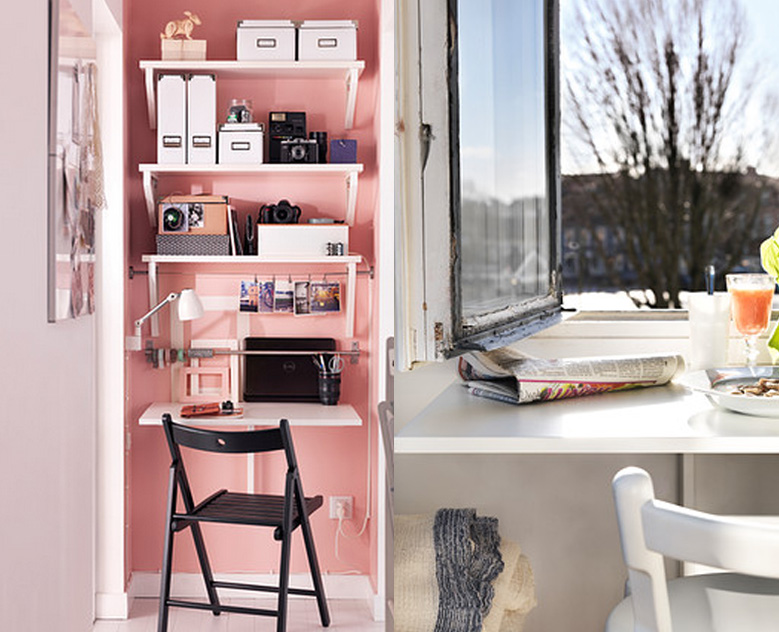 Boxed Brilliance!
If you're looking for a wall-mounted desk that still allows you to transition between standing and sitting, the Flatbox is an ideal solution. Designed by Michael Hilgers, the briefcase-like surface is secured to the wall using an adjustable wedge bar. Despite its slim profile, it contains a light strip, an outlet and three metal shelves that can be repositioned as necessary.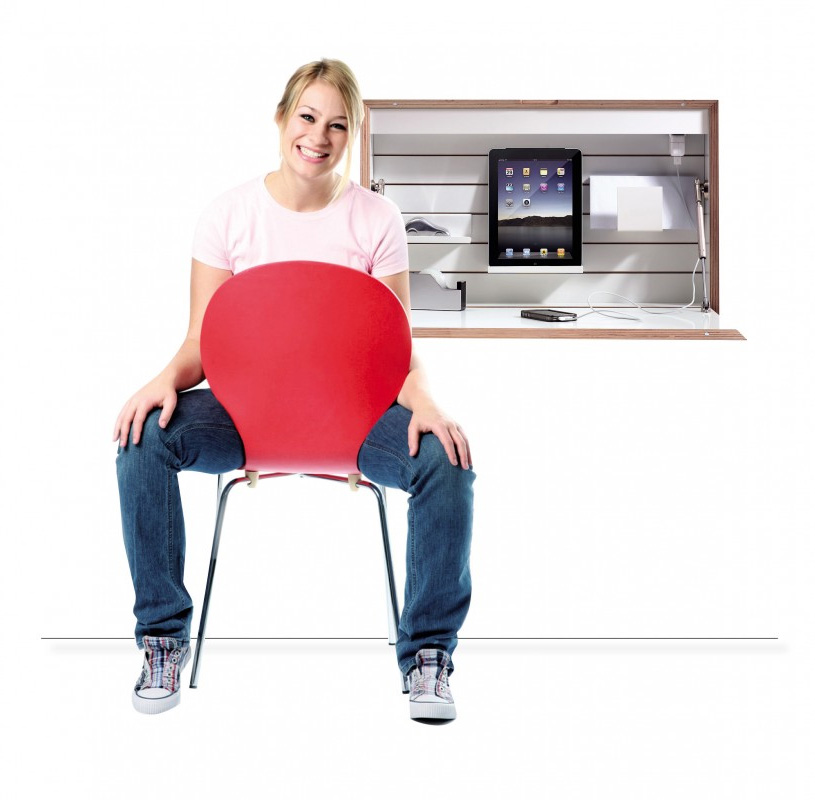 At $2,561.72 CAD, the Camille Wall Desk by Vurv Design is not for the thin of wallet, but you have to admit that it is a thing of beauty with its curvaceous lines and rich walnut finish. Each one is made to order in your choice of bamboo, maple, cherry, douglas fir, walnut, or wenge.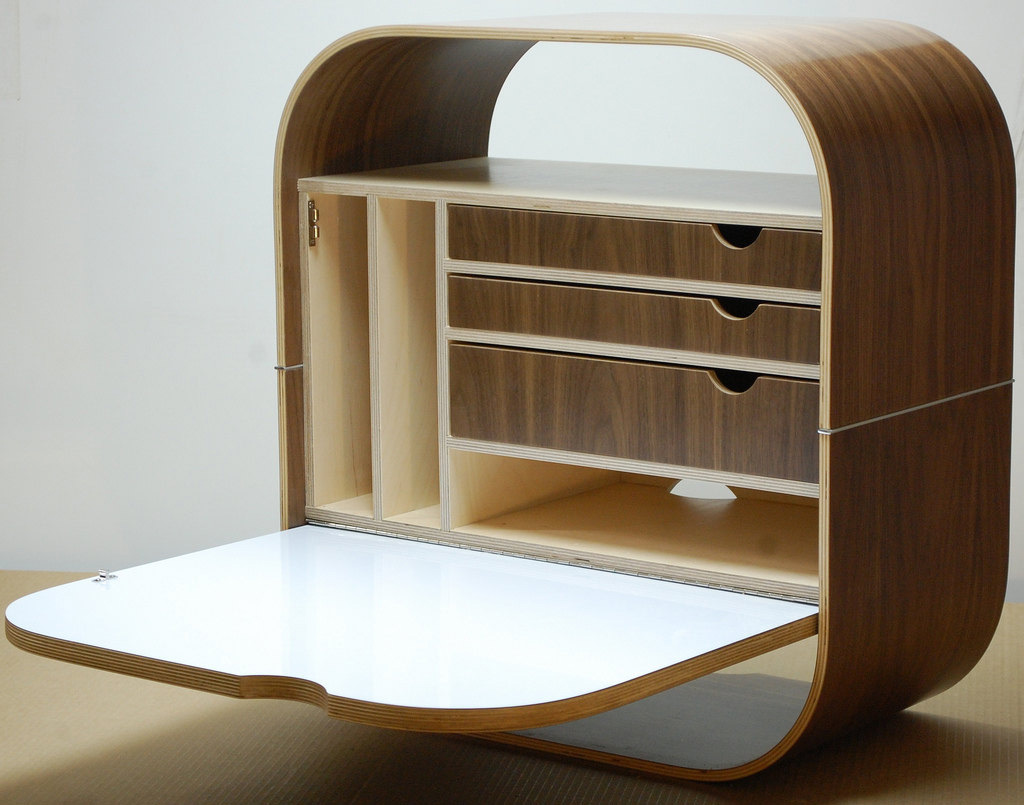 For those who want a little more room to spread out, Prepac's Studio Floating Desk is a happy medium that still leaves valuable floor space free and clear. It's pretty much got the same amount of work space as a desk with legs (two side storage compartments, a top shelf and a cable and wire management system), but with a clean look that gives the illusion of more space.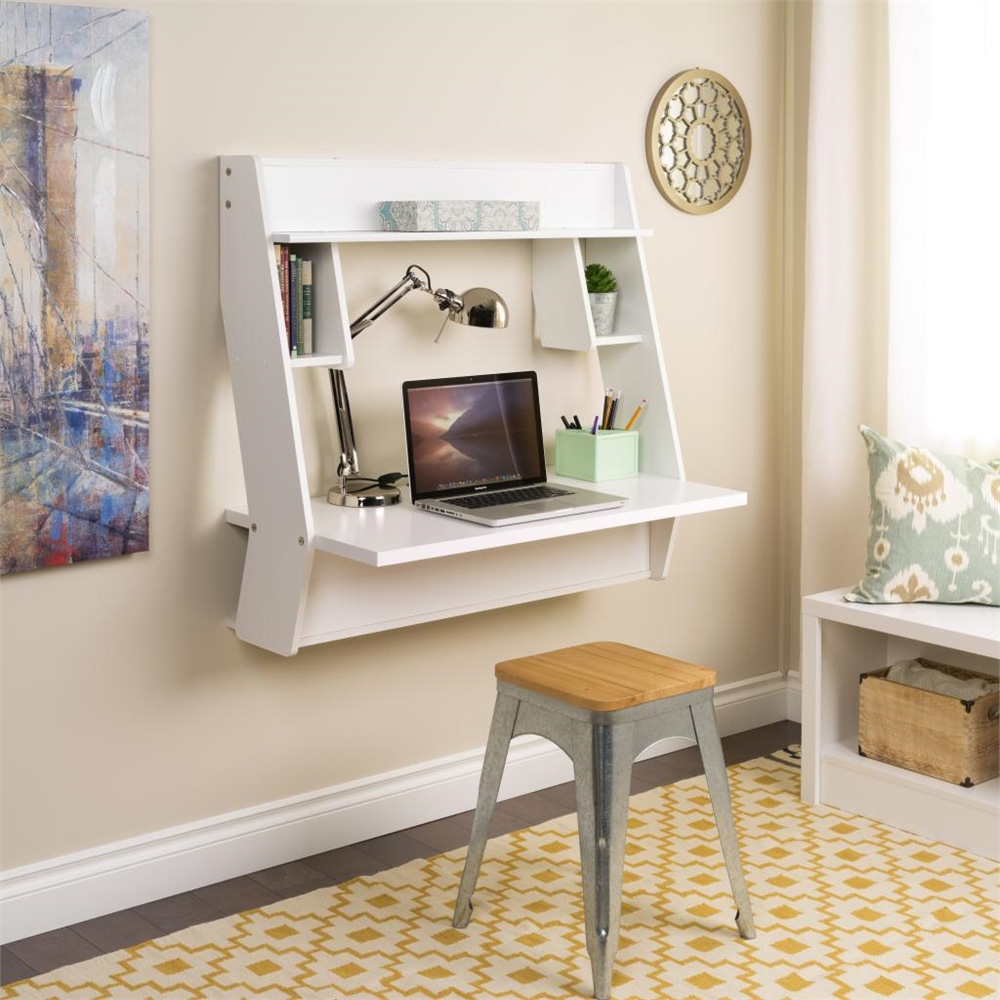 Need a custom solution that doesn't cost an arm and a leg? Follow Brooklynite Maggie Patillo's DIY tutorial (seen on Design*Sponge) to create this sleek DIY desk out of two oak boards and some hardware.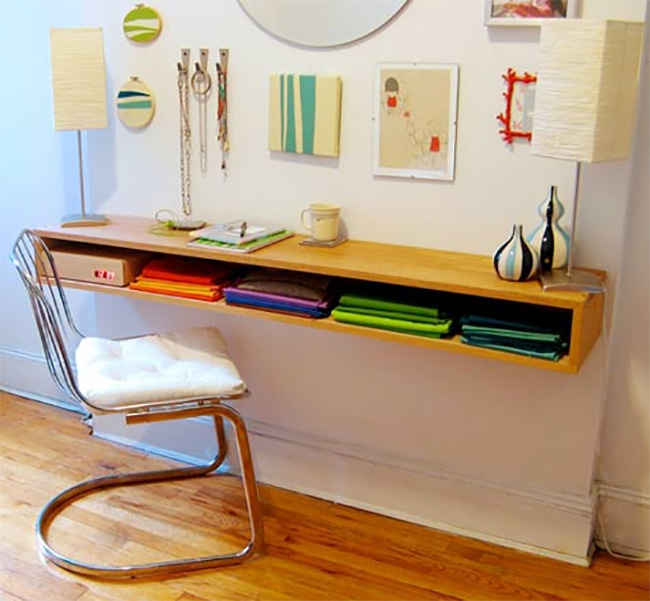 Artistic Minimalism
Okay, so Jonas & Jonas's Wallflower Walloffice isn't entirely wall-mounted, but it's such a looker that we had to include it. With its artistic and delicate pair of legs that appear to be pulling off a feat of gravity, there's something about the design that's both daring and reassuring. The Walloffice comes in white, birch grey, red and Rio Rosewood finishes.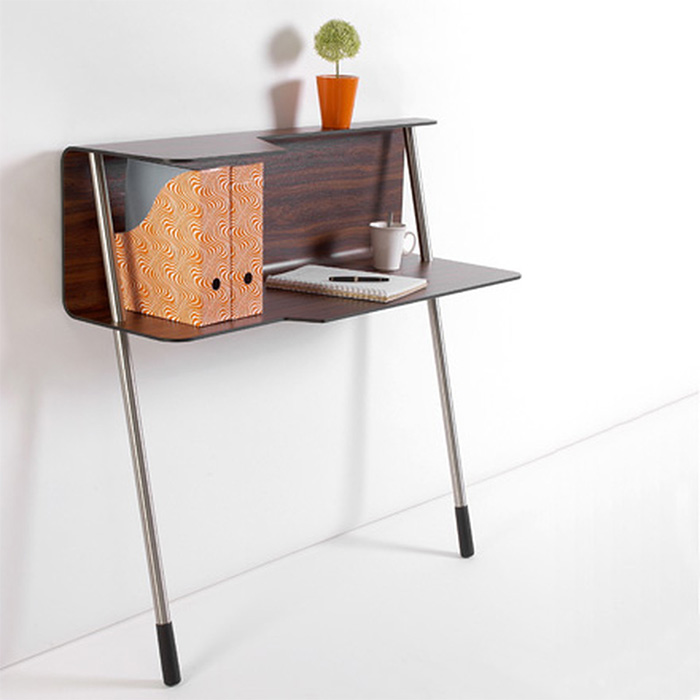 The Deskbox by Raw Edges is a simple yet surprisingly elegant work surface for the minimalist or anyone who loves efficient design. Composed of steel, epoxy lacquer and solid oak, it serves as a deep shelf, but can be taken apart where the materials split and rearranged into a tidy worksurface with organizational cubbyholes.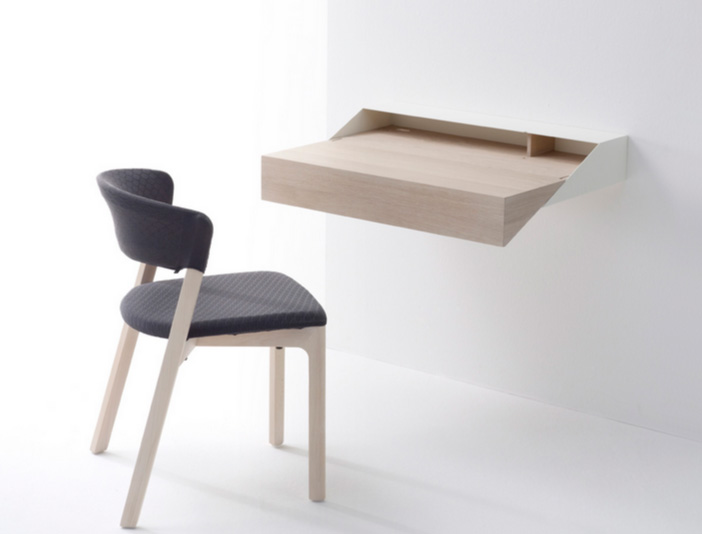 Which room in your home could benefit most from a wall-mounted desk?