The idea of a lovely holiday home that takes you away from your busy urban life and gives the family a perfect chance to bond while reveling in the beautiful surroundings is one that we all cherish. Bringing this idea to life with a sense of unmatched splendor and curated charm is the fabulous Toro Canyon House. Providing the homeowners with a gateway that unravels the rugged charisma of the gorgeous valley, surrounding national park and the distant Santa Barbara coastline, this is a house that fuses modernity with a design that can withstand the wear and tear caused by the elements.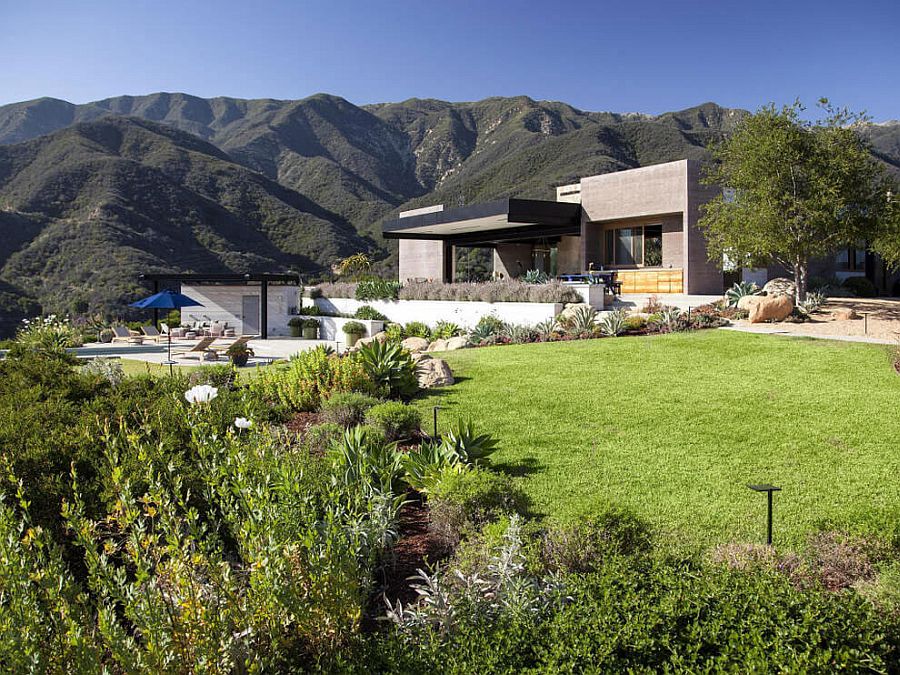 It is three cleverly placed courtyards that define the overall design of the house, crafted with great care by Below Magid Construction. The courtyards not only blur the line between the interior and the landscape outside, but also offer protection from the strong winds and shelter the outdoor lounge area and the pool deck. Stone and thick boardform concrete walls with a rough finish ensure that the modern home blends aesthetically with its natural backdrop.
Each space inside the home flows into the next, and lovely walkways add to its relaxing demeanor. It is obviously the views that the residence offers, which transform it into a truly exceptional retreat, that sooth your senses and transport you to a healthier and happier world!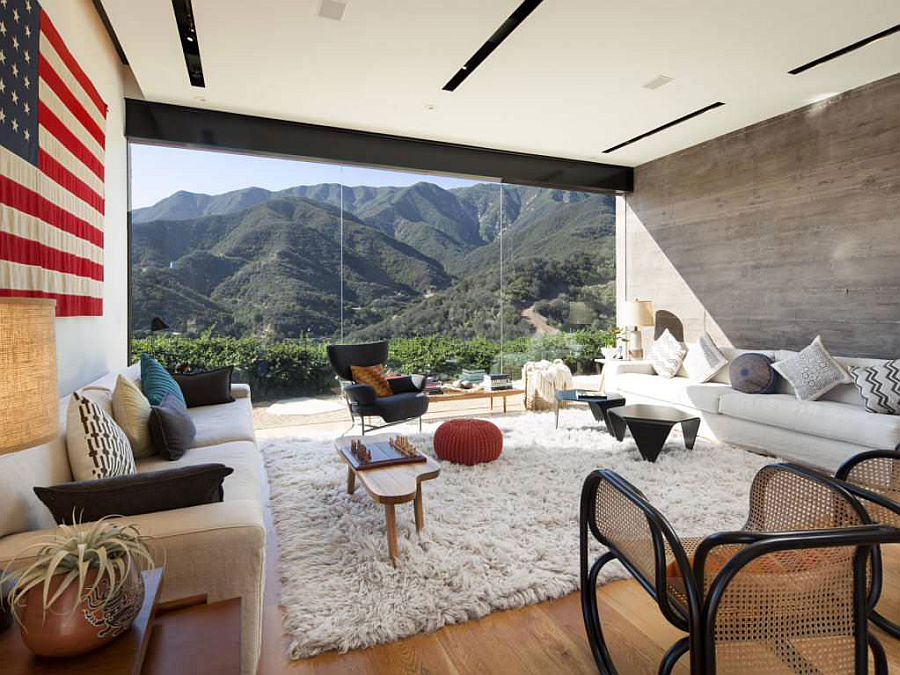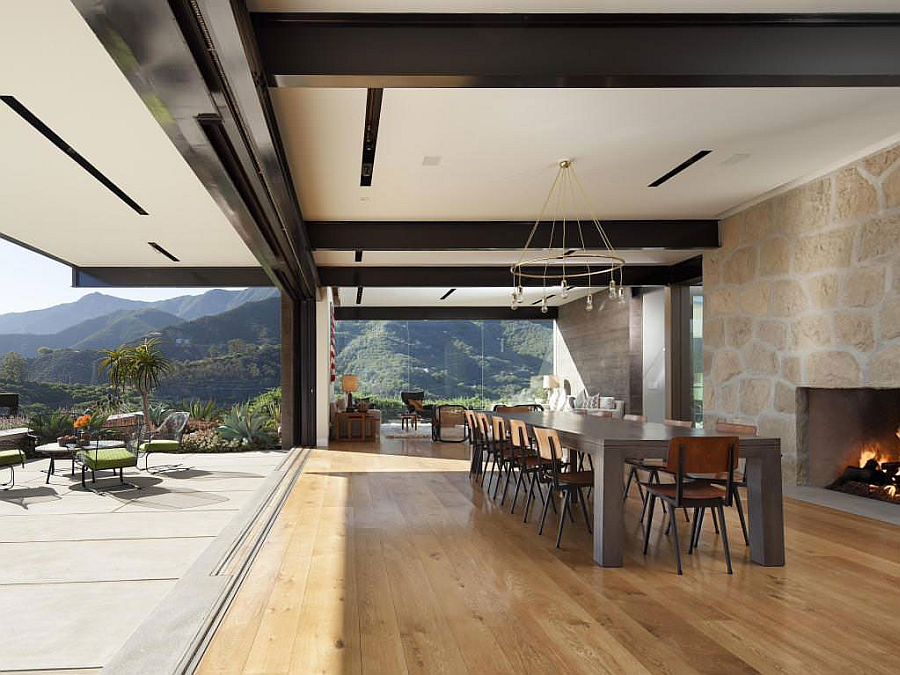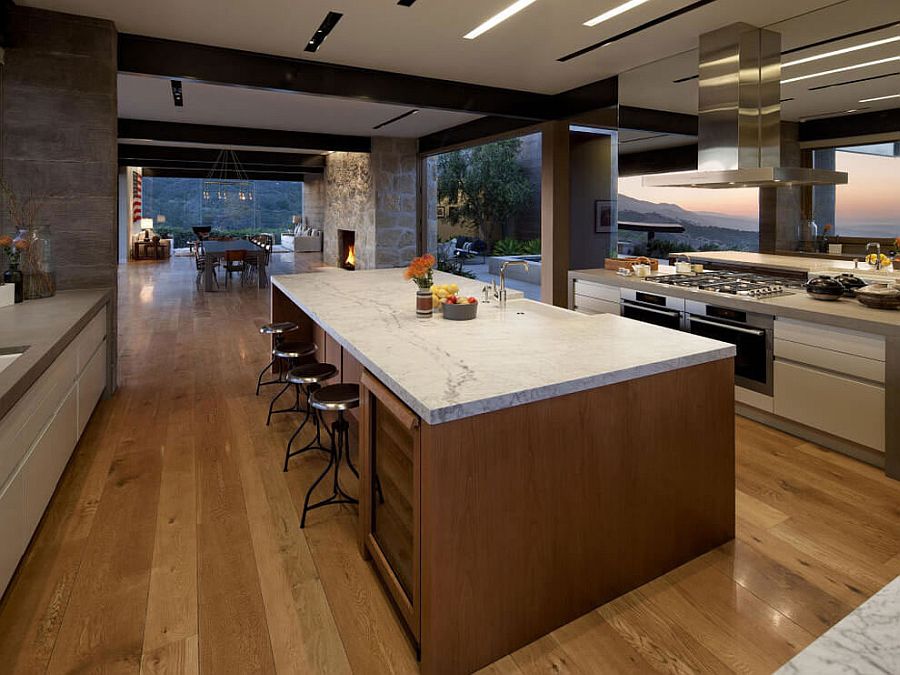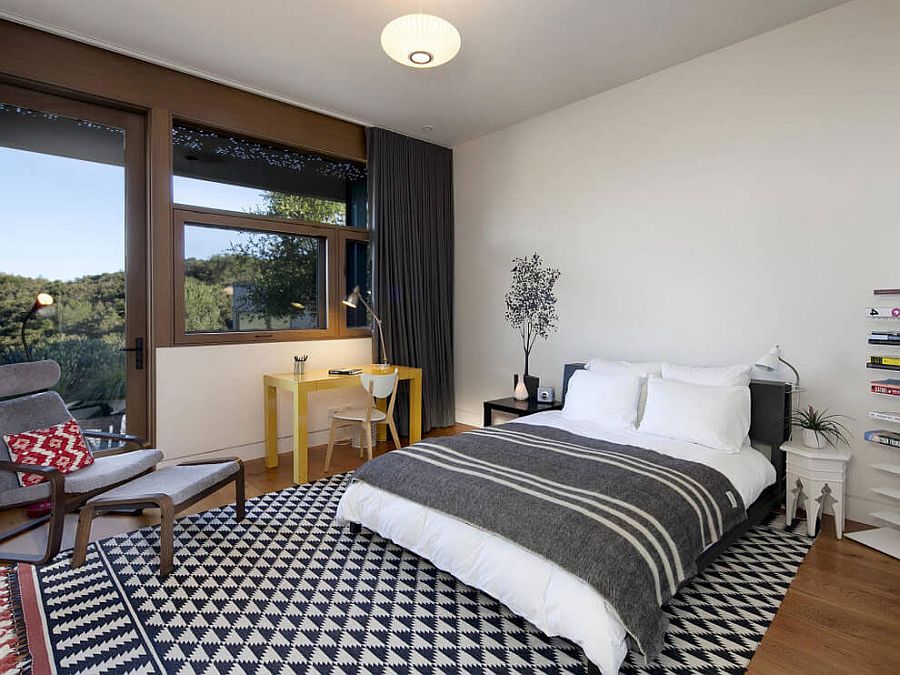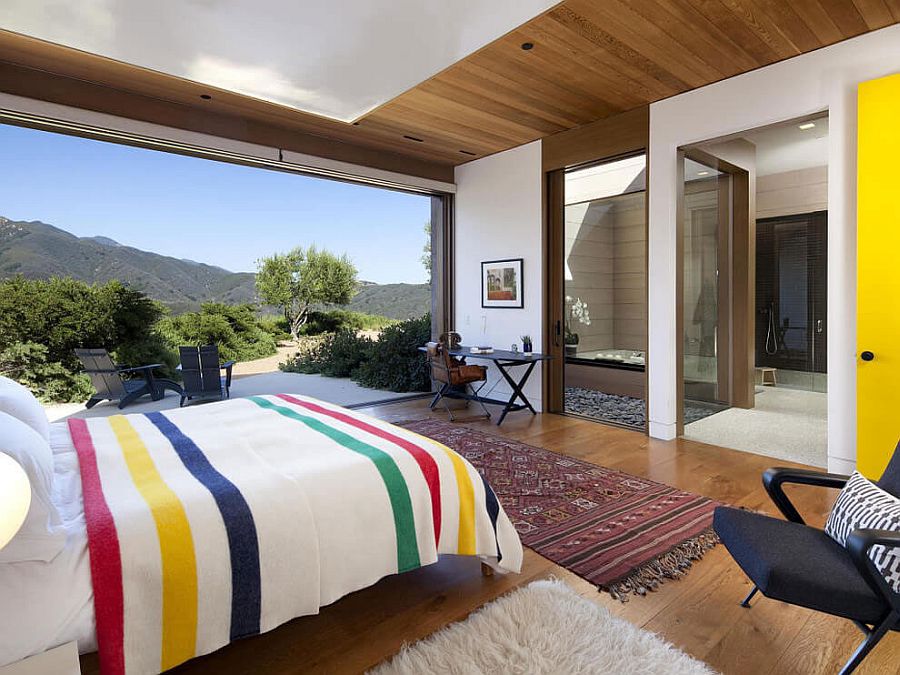 The site strategy is one of slow revelation and discovery of the house and- ultimately- the view. The road, which had to be built for access, brings the visitor to a point below the house- where a formal stair leads up to the entry sequence.