Those who are not familiar with the beautiful nation of Morocco might not have heard about the lovely city of Skhirat before. But less than an hour's drive away from Casablanca, this peaceful little hub is as much a gateway to pristine, tranquil beaches as its more famous North Atlantic cousin. In fact, those looking for a more relaxing and less cosmopolitan experience could well end up preferring Skhirat to the glitz of Casablanca. It is in this idyllic city that the latest residential project completed by Kanza Ben Cherif sits as it overlooks the majestic Atlantic and an unspoiled coastline!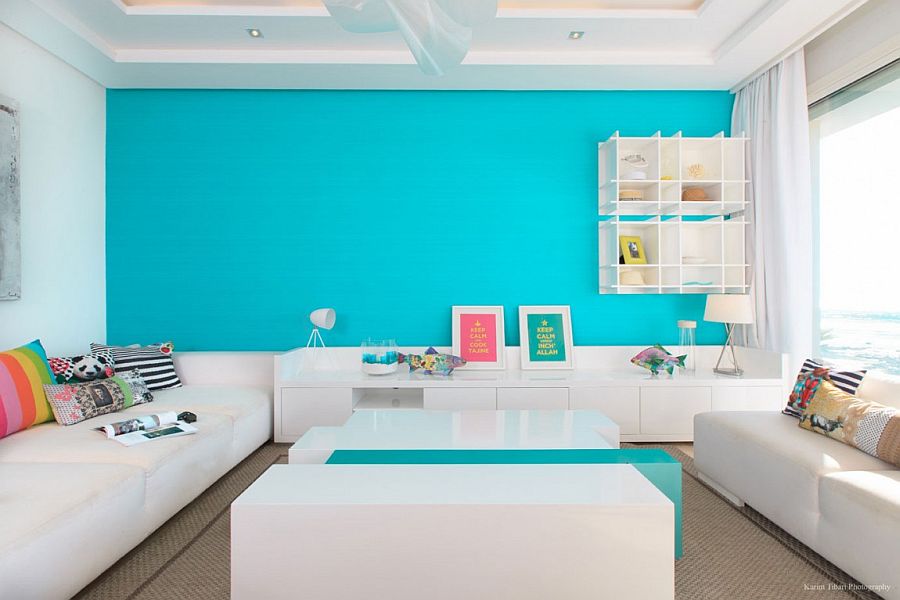 The house itself was transformed from a boring old hub into a contemporary masterpiece that combines the best of modern design and classic Mediterranean touches. One can instantly notice the fabulous use of white and turquoise to create that dreamy and serene ambiance that seems both pleasing and exciting. Exciting splashes of color do not end with this alone, as smart yellow and red accents enliven an all-white backdrop and ensure that there is no sense of monotony. The living area is connected with the plush outdoor lounge using large glass doors, and this also aids in bringing the ocean view indoors.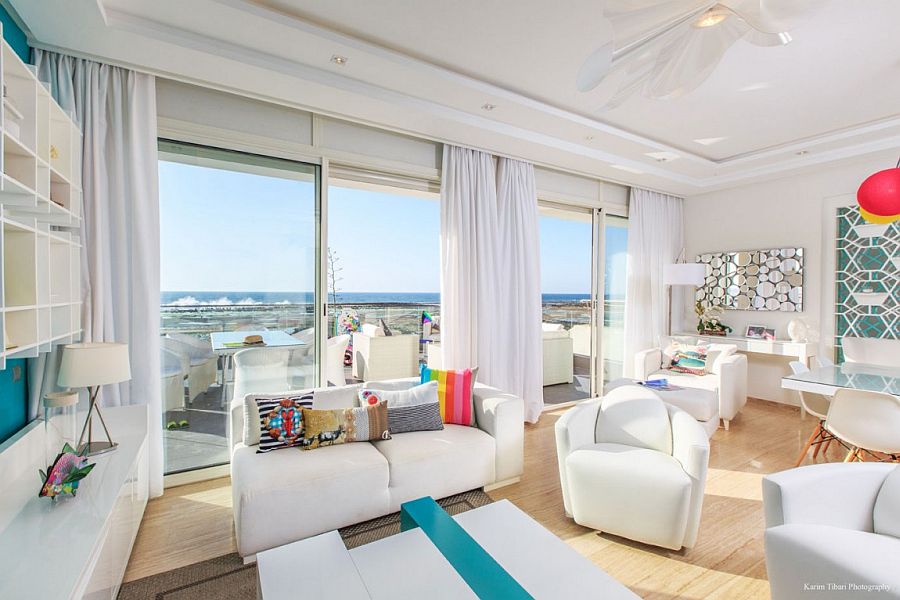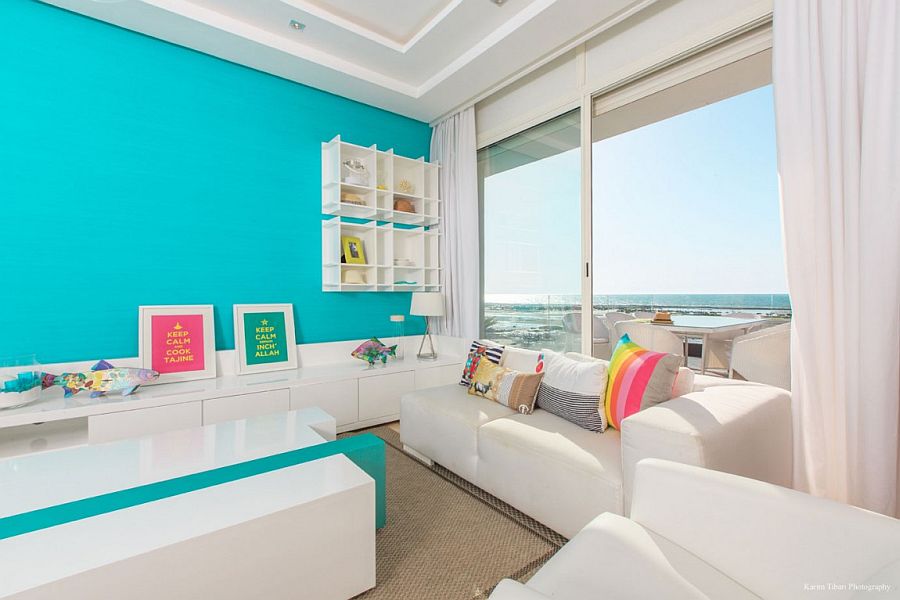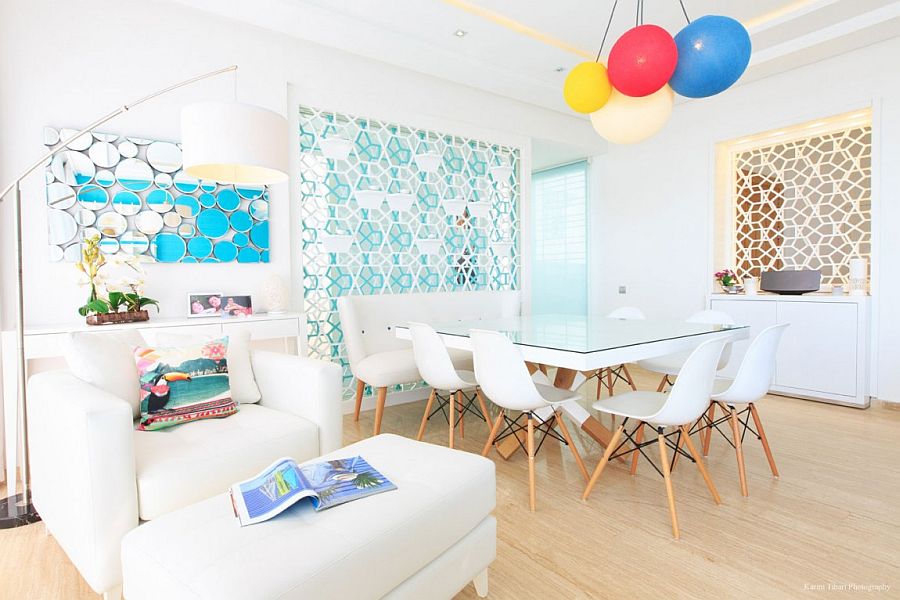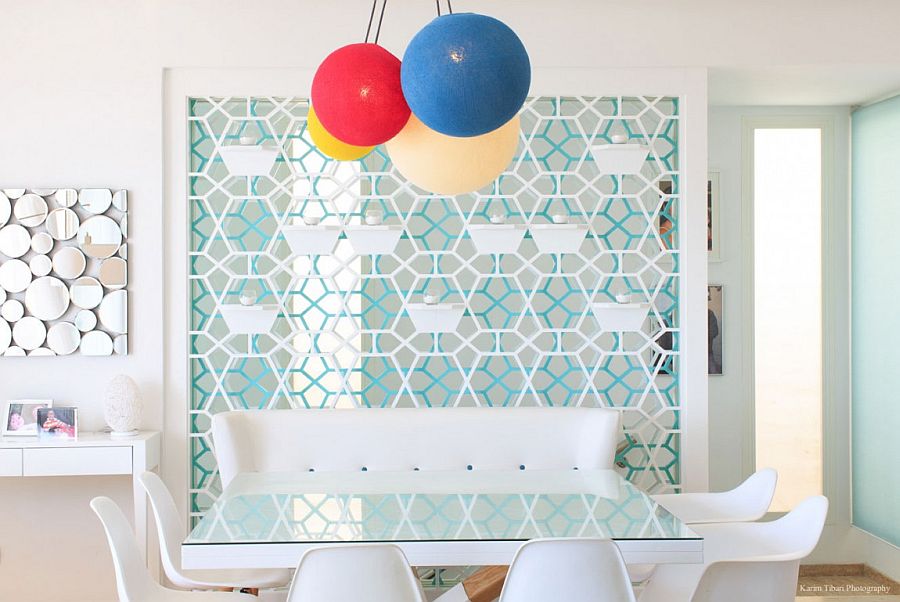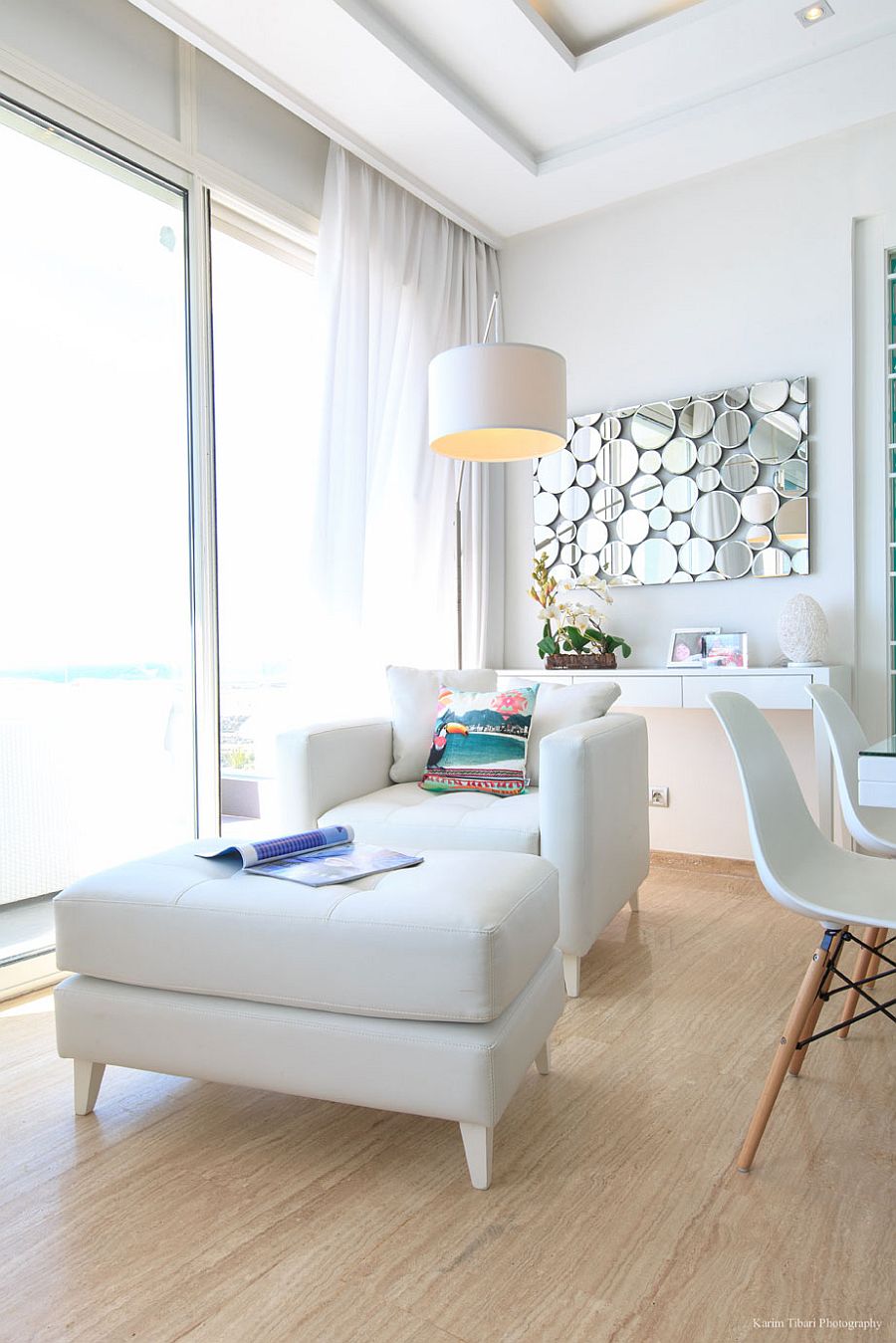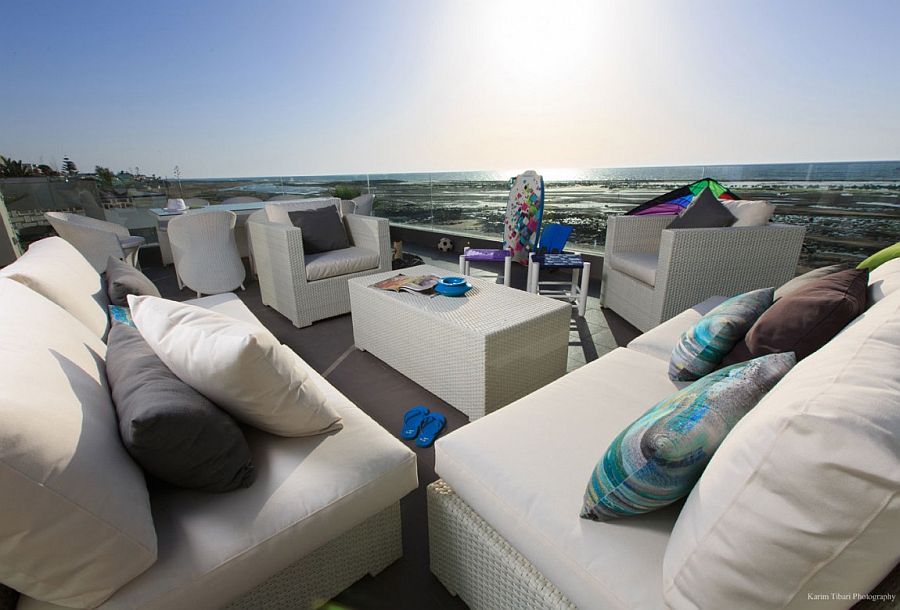 Decor inside the house is kept intentionally neutral, with most of the pieces draped in white to present a look of homogeneity. Yet their sleek silhouette and minimal style showcase a refined approach to the classy makeover. Smart shelves, fabulous windows and partitions, and wonderful lighting complete this cheerful, colorful renovation.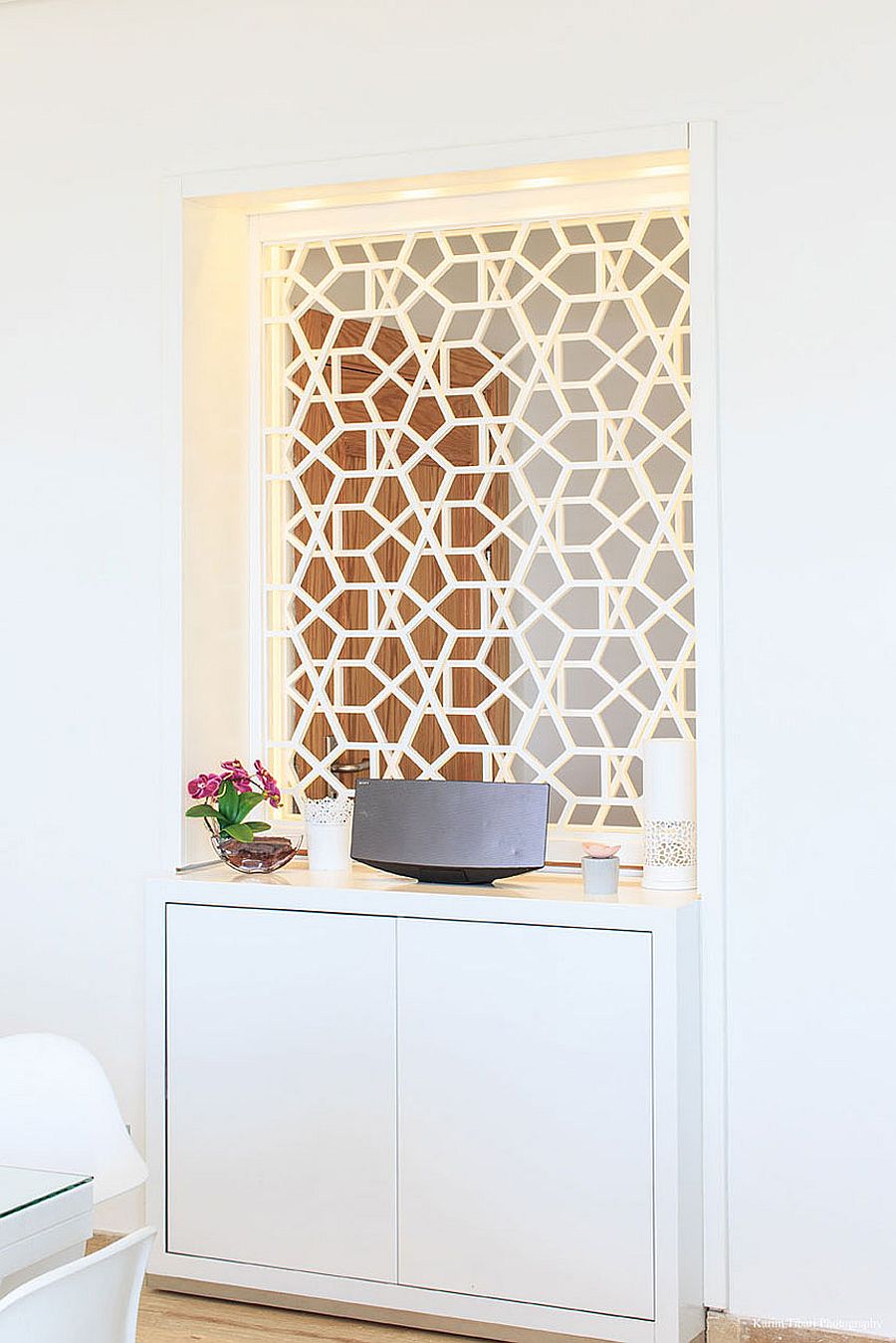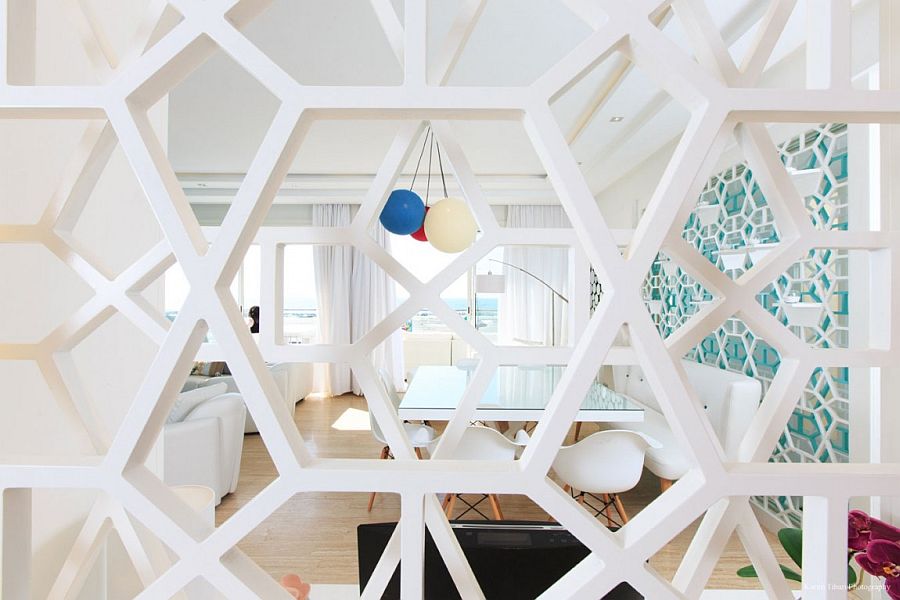 Before and After Shots of the House in Skhirat