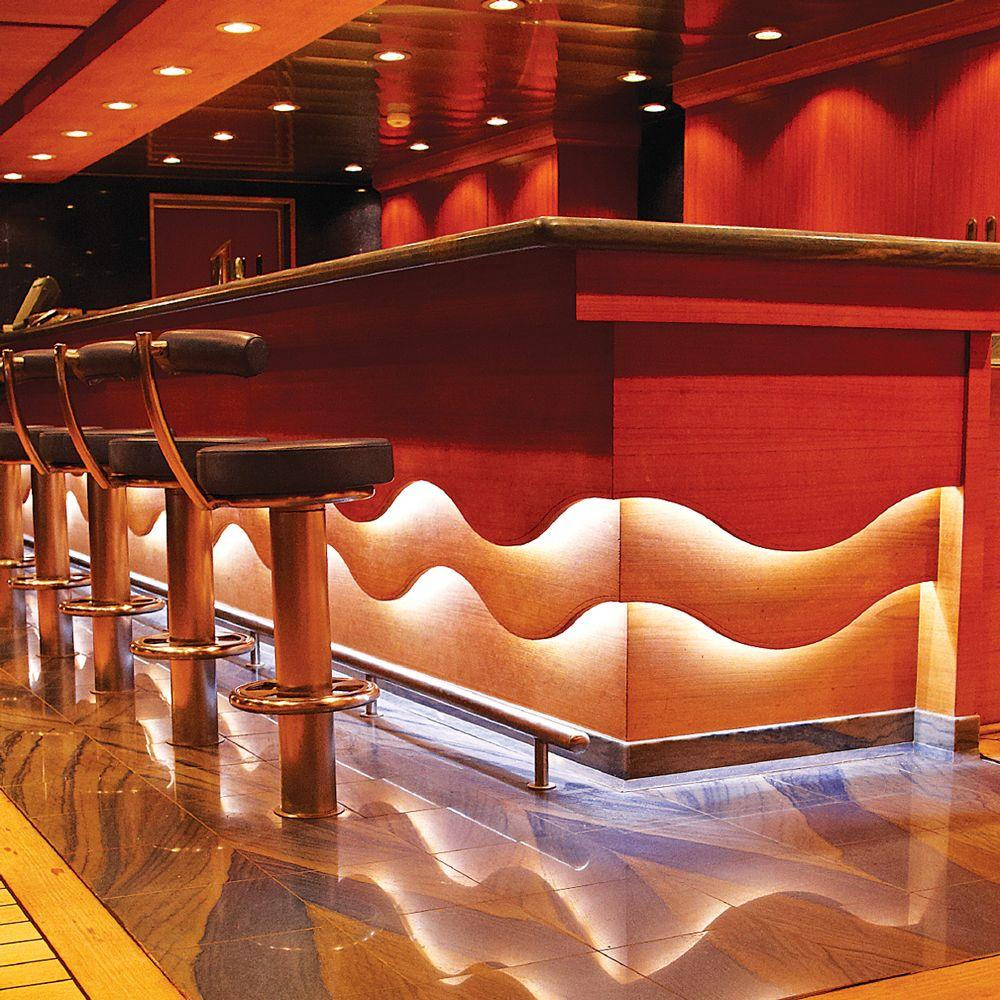 Being eco-conscious about lighting used to mean having to choose between pretty incandescent light bulbs and unflattering curlicue CFLs. Luckily, that's all in the past. With super energy-efficient LED lights becoming more and more mainstream, you can have your cake and eat it too (just don't eat your light bulb). Read on for eight of our favorite green lighting options, from futuristic strip lights that you can stick under your cabinets for a floating effect to LED bulbs that have the same old-fashioned look as incandescents without the exorbitant energy usage.
Quirky Brilliance
Artist Tanya Clarke emphasizes the need to save power by channeling another precious and scarce resource–water. Clarke's delicate Liquid Lights line made out of recycled plumbing hardware and "drips" of LED-illuminated glass is a lovely and low-energy way to get the conversation about water conservation started.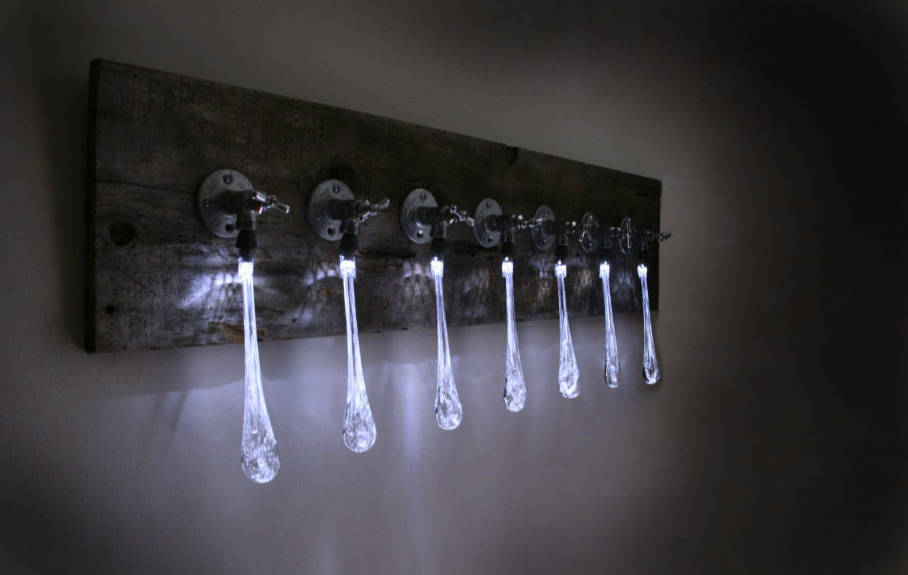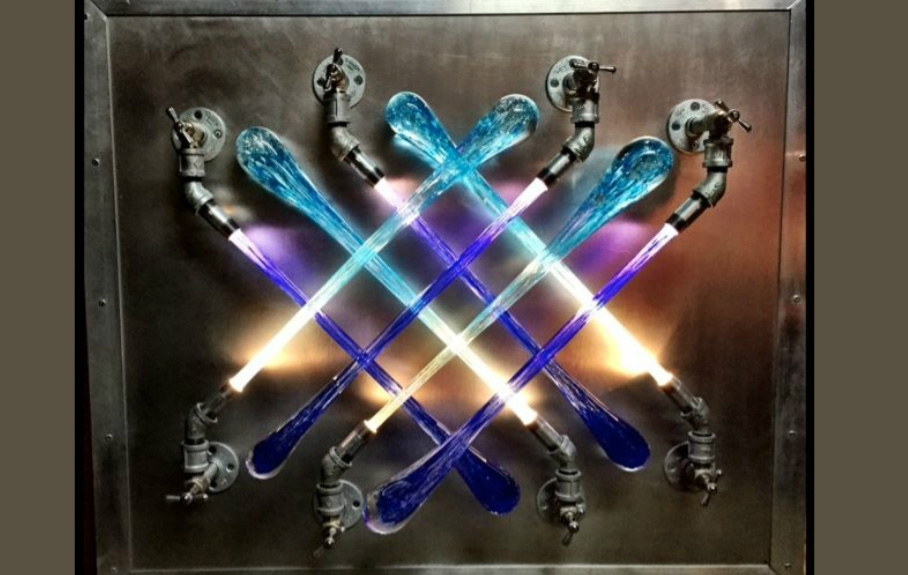 For a truly trippy lighting experience, look no further than Nondesigns's series of acrylic LED modules that can be daisychained together in countless combinations. Sort of like LEGO's answer to lighting, they can be used to create any size, shape and color of fixture you can dream up.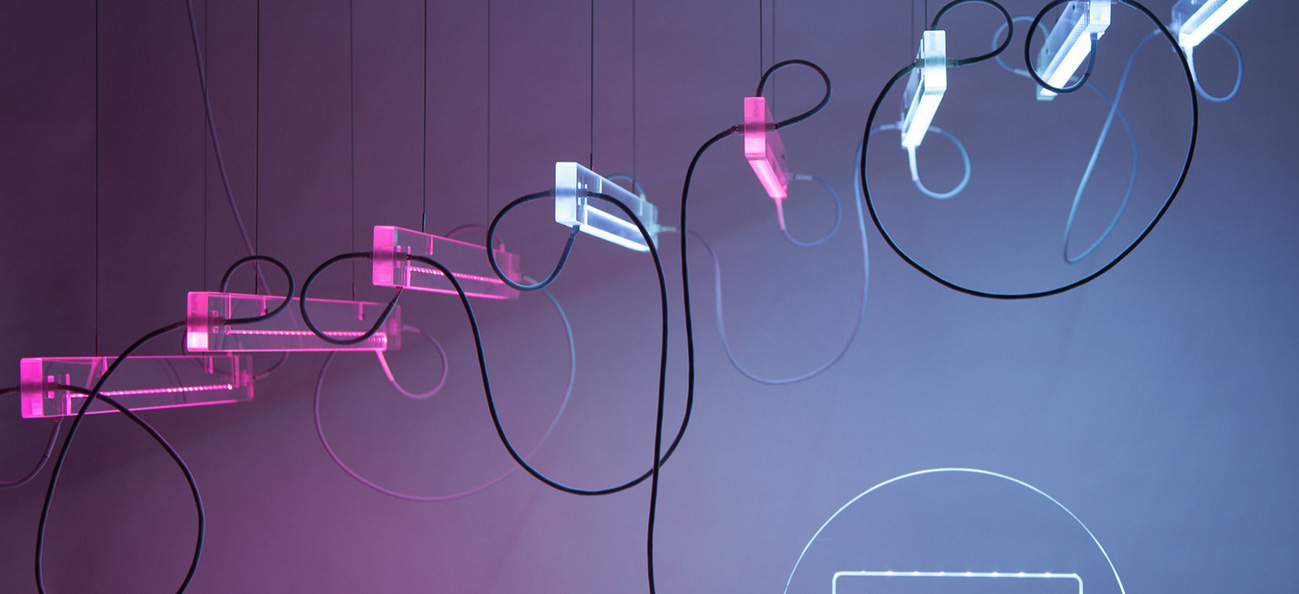 The Classic Bulb
The perfect marriage of beauty and functionality, the Nanoleaf Gem is the world's first all-glass, designer LED bulb that people actually prefer to use without a shade. On top of the aesthetic appeal of the jewel-like bulbs, Nanoleaf estimates that an average household can save about $81 a year (based on an estimate of $0.14/kWh in electricity cost) by switching to the Gem.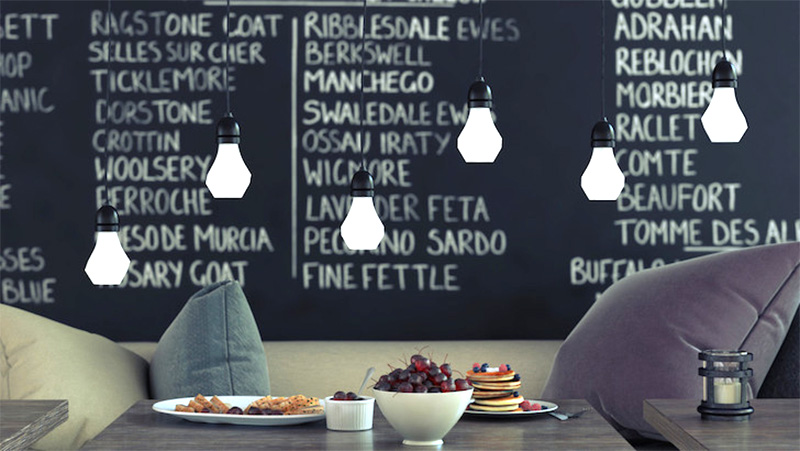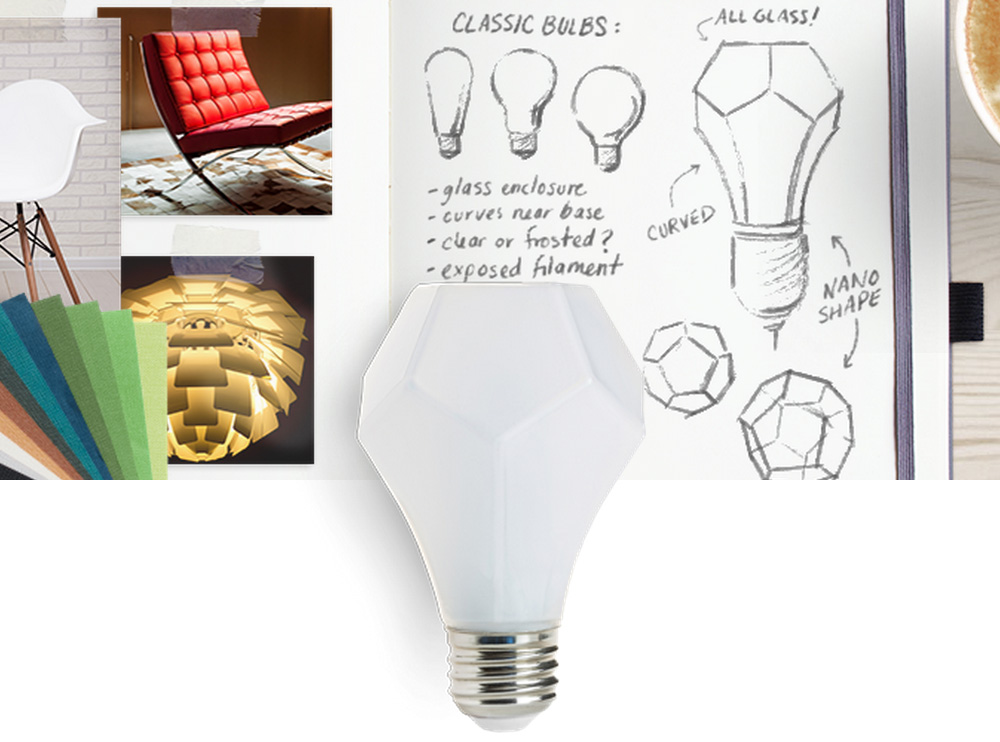 No matter how green you consider yourself to be, there's no denying that those old-fashioned incandescent bulbs with the copper filaments sure are pretty. For the best of both worlds, try Urban Chandy's new line of LED Edison bulbs, which have the same beguiling look as old-school bulbs, but without the unnecessarily high energy usage.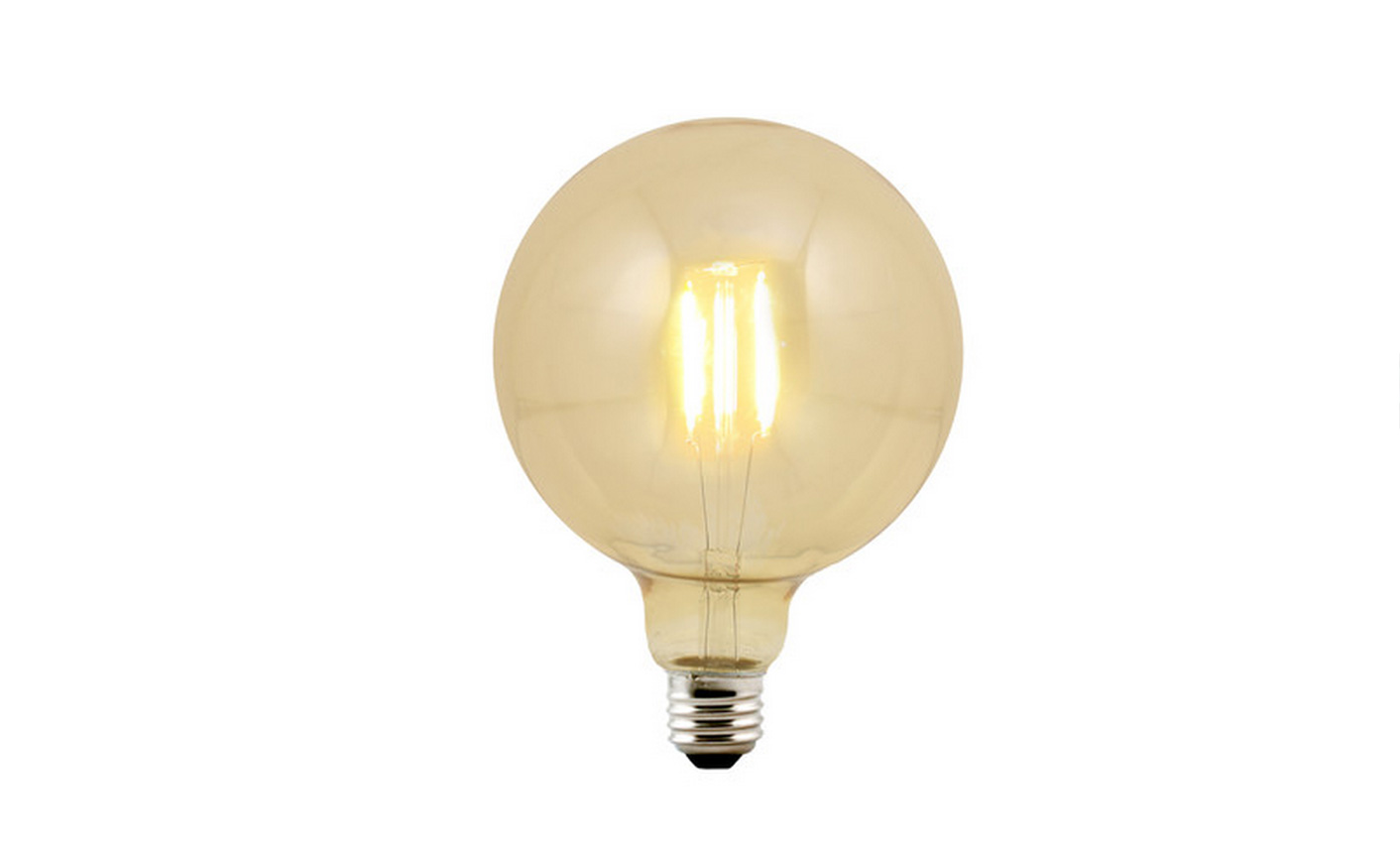 Or, if you'd prefer an entire fixture of Edison bulbs, Urban Chandy also makes their own custom pieces out of recycled materials like reclaimed boardwalk and salvaged barnwood. Check out the whole selection here.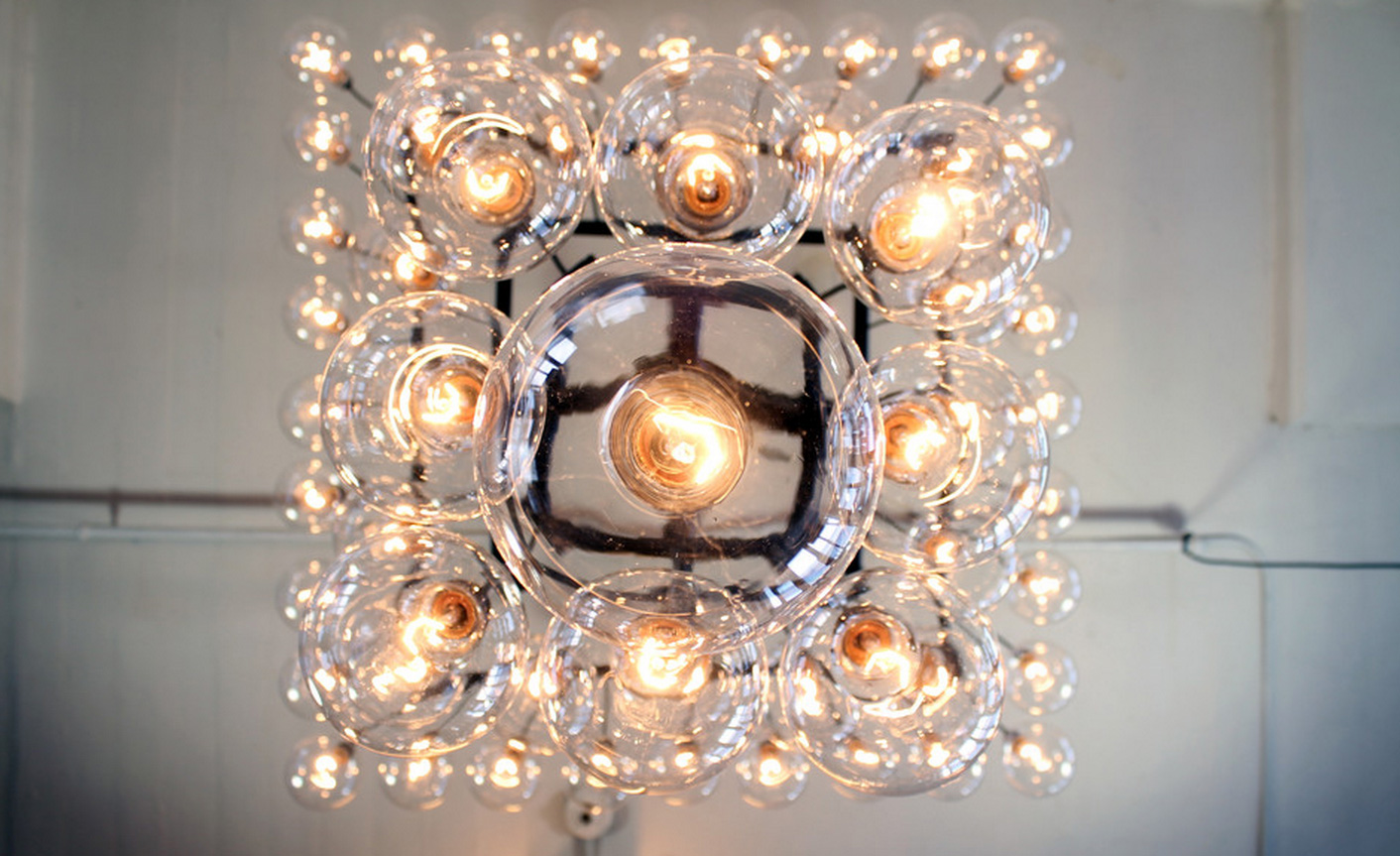 Unconventional Alternative
Armacost's LED tape light is an easy and affordable way to add efficient lighting underneath kitchen cabinets, inside bookcases and beneath mirrors and wall-mounted art. The tape can be cut to size at home with regular scissors and allows you to achieve a futuristic effect that looks much more expensive than it actually is.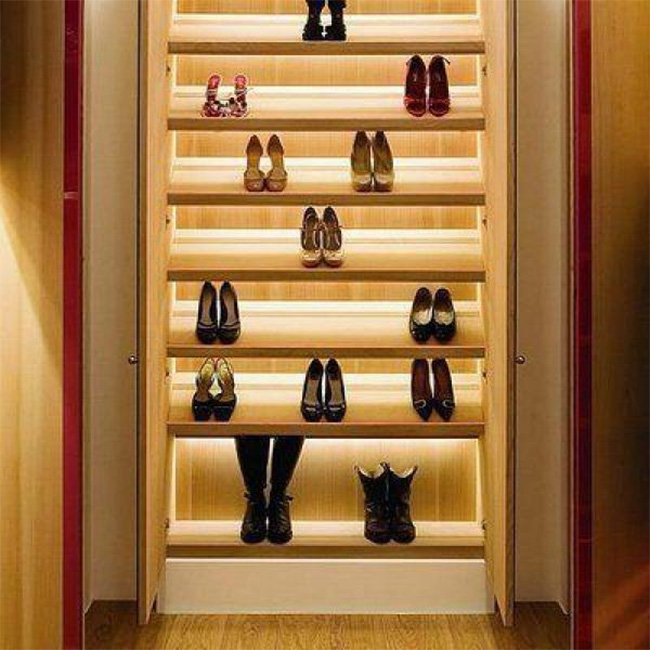 While it has a bit of a mod, 60s vibe, IKEA's VÄSTER pendant lamp comes with a built-in LED bulb that reflects the sustainable focus of today's world. Hang one over your dining room table or pair them up to flank a bed for a soothing, symmetrical look.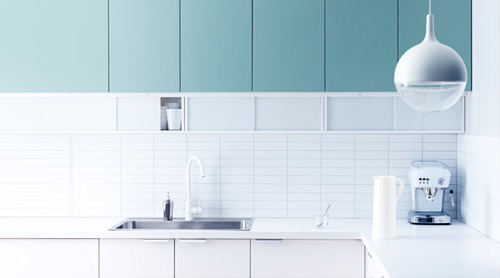 Energy-efficiency becomes even more important for portable and disaster lighting, which is where Solight's cute but powerful Solarpuff comes in. The solar-powered LED cube can be folded flat and weighs just 2.6 oz, making it a versatile choice for camping, hiking or the backyard. Solight also offers customers the option of sending Solarpuffs to Haiti and Nepal to provide light for people in those countries as they continue to recover from natural disasters.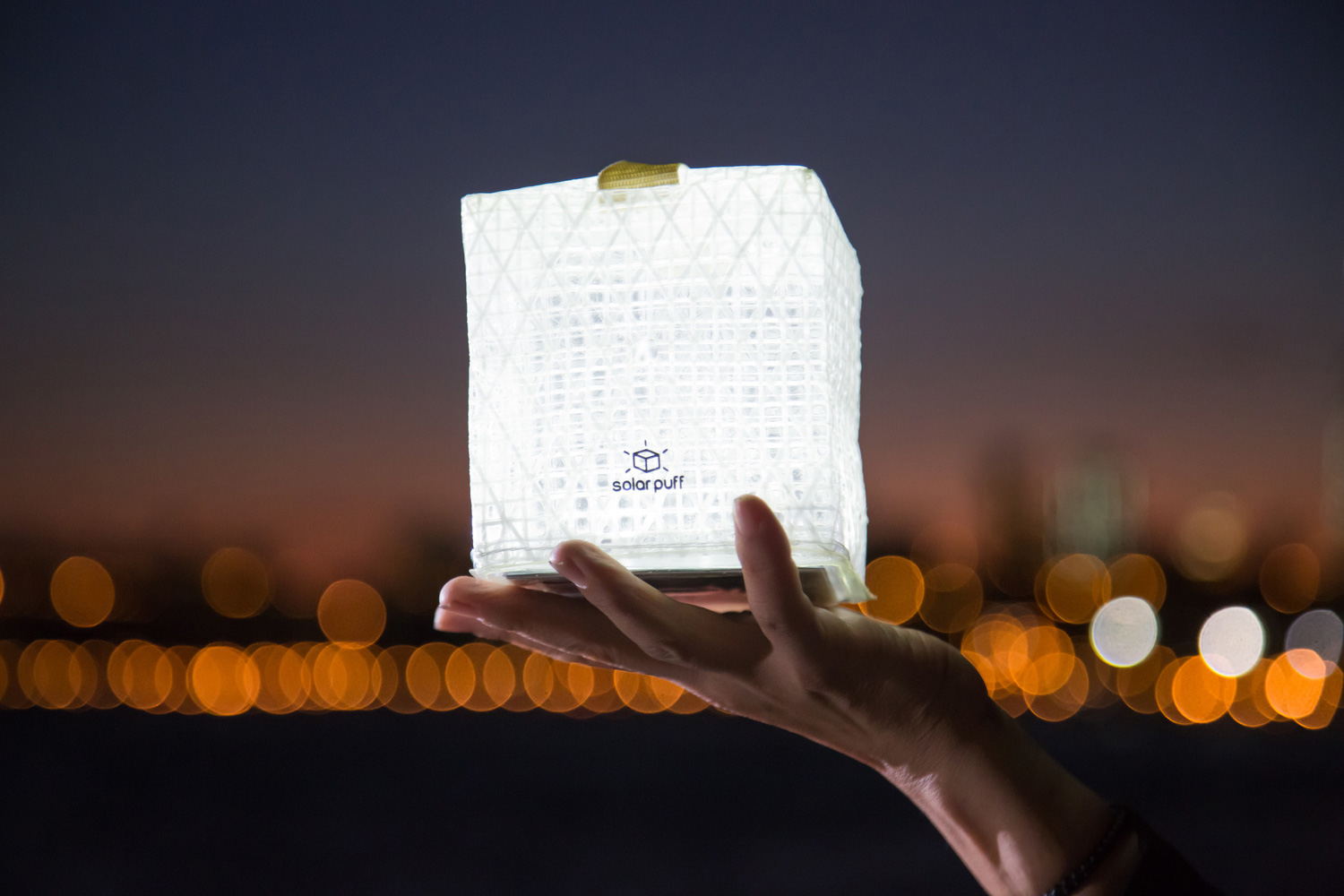 Have you switched to energy-efficient lighting? If not, what are you waiting for?