The success of the adaptive reuse of materials and the appeal of restored historical structures have inspired an increase in the number of abandoned old factories and homes being turned into modern residences that have an aura of their own. Located in West Hollywood, this Craftsman bungalow was abandoned during the Great Depression and has since undergone plenty of wear and tear. But when travel enthusiast Seth Resnik uncovered it, he saw the hidden potential this 1918 building held. In his attempt to turn this deserted, gloomy setting into an inviting and exciting modern home, he turned to Sarah Barnard of Sarah Barnard Design.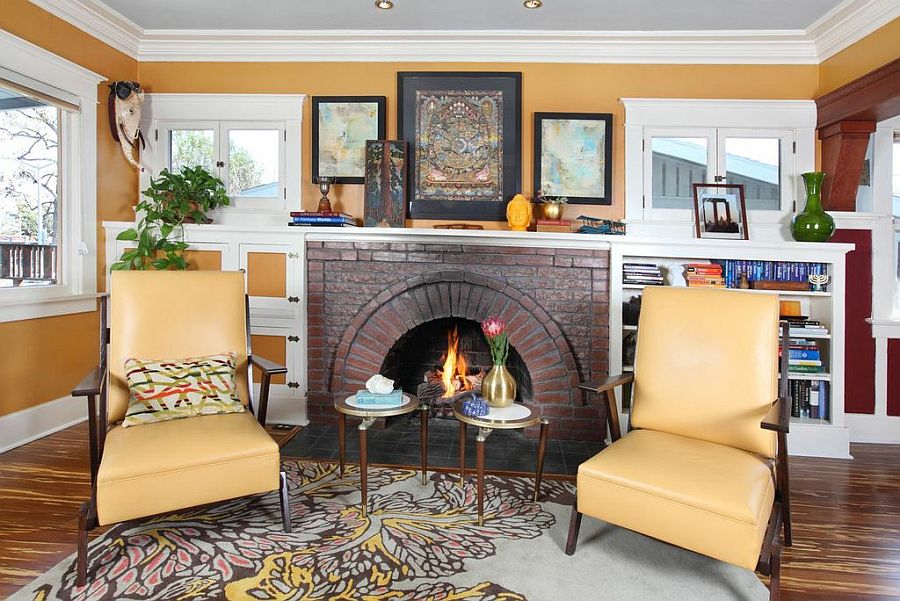 With some careful planning, plenty of work and a few innovative design solutions, the interior designer was able to transform this forsaken setting into a modern delight that is generously topped off with Midcentury modern decor! The exterior of the house retains much of its traditional look, but a new skin in lovely blue gives it a breezy coastal charm. A gorgeous hallway with gallery walls welcomes you indoors and instantly showcases the distinct flair. Many of the authentic details and features such as the original brick fireplace in the living room were preserved and restored with great care.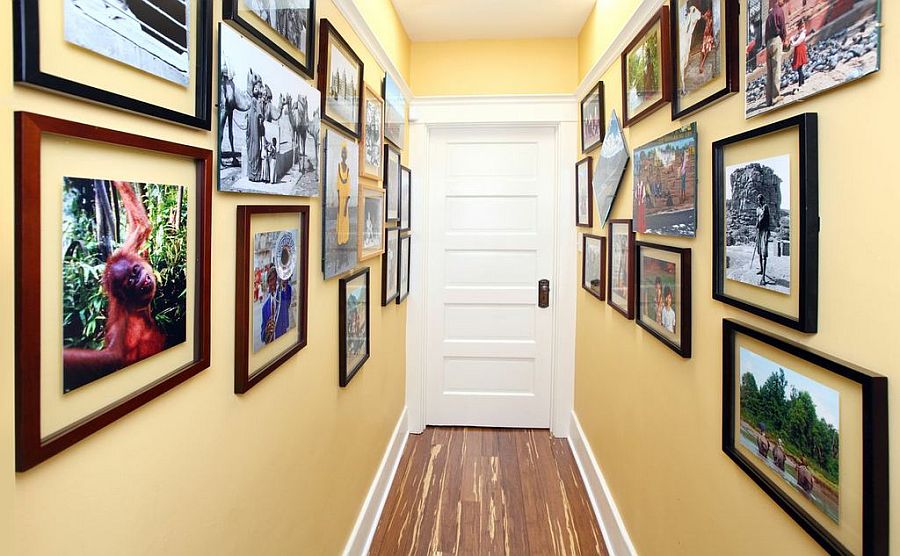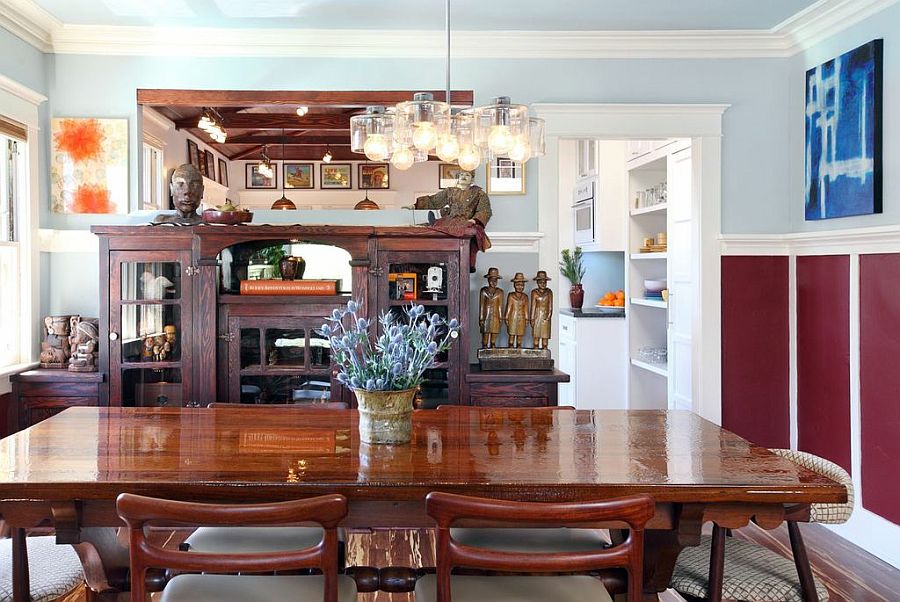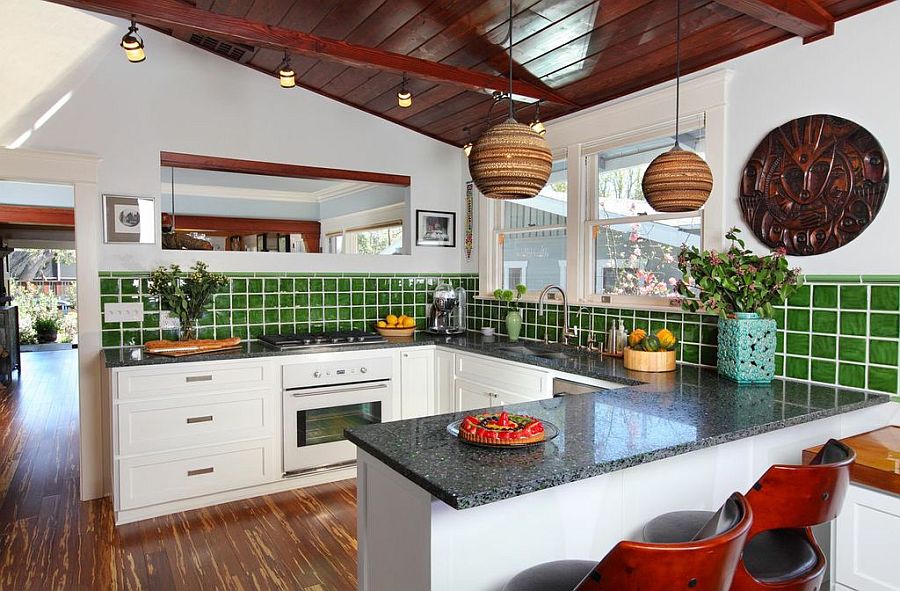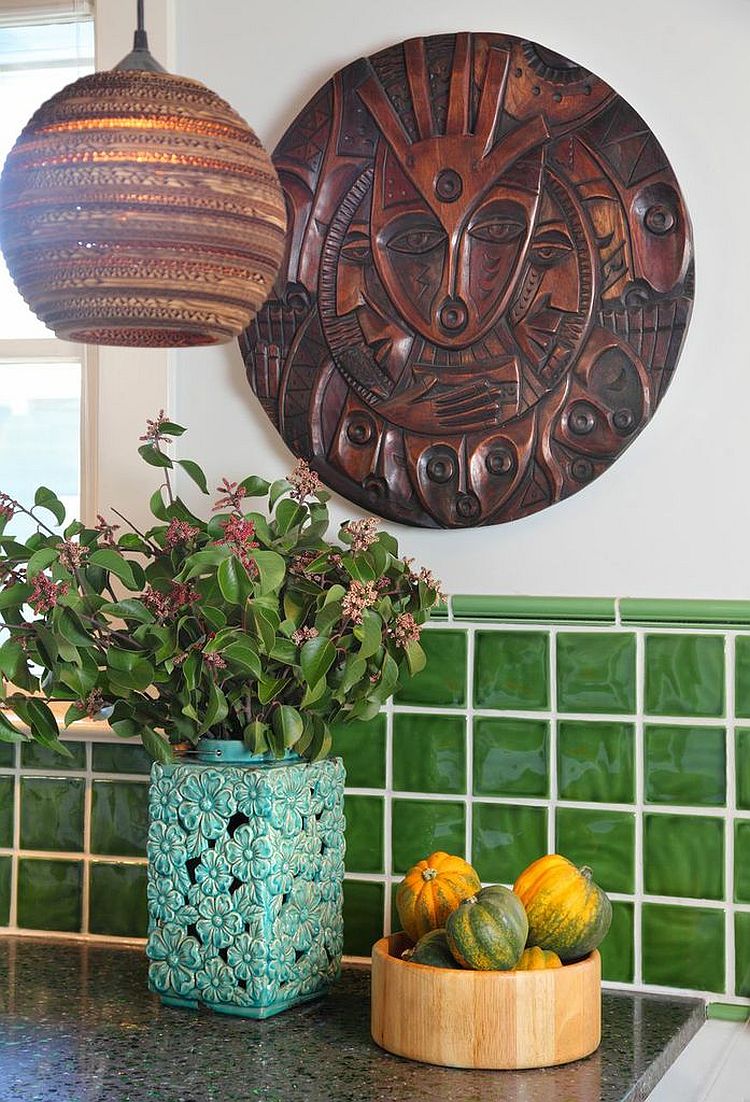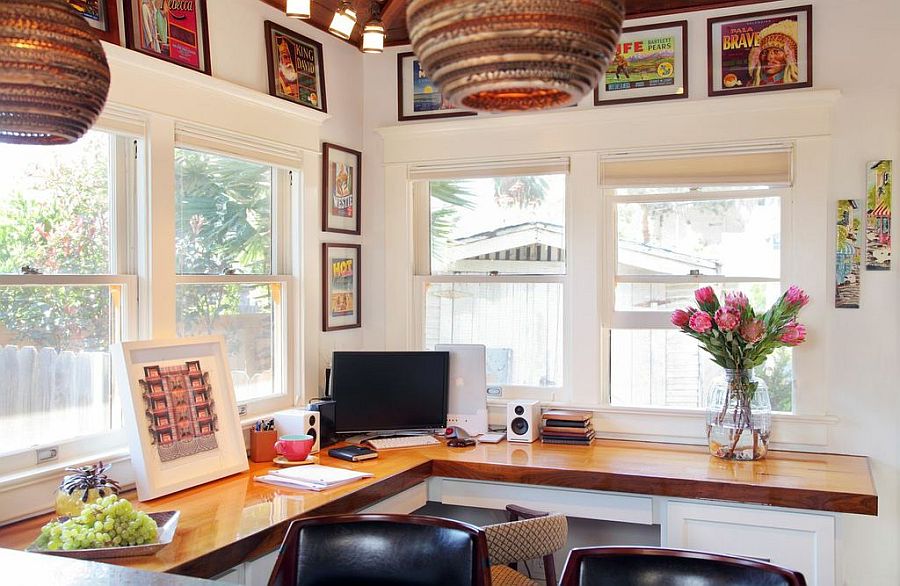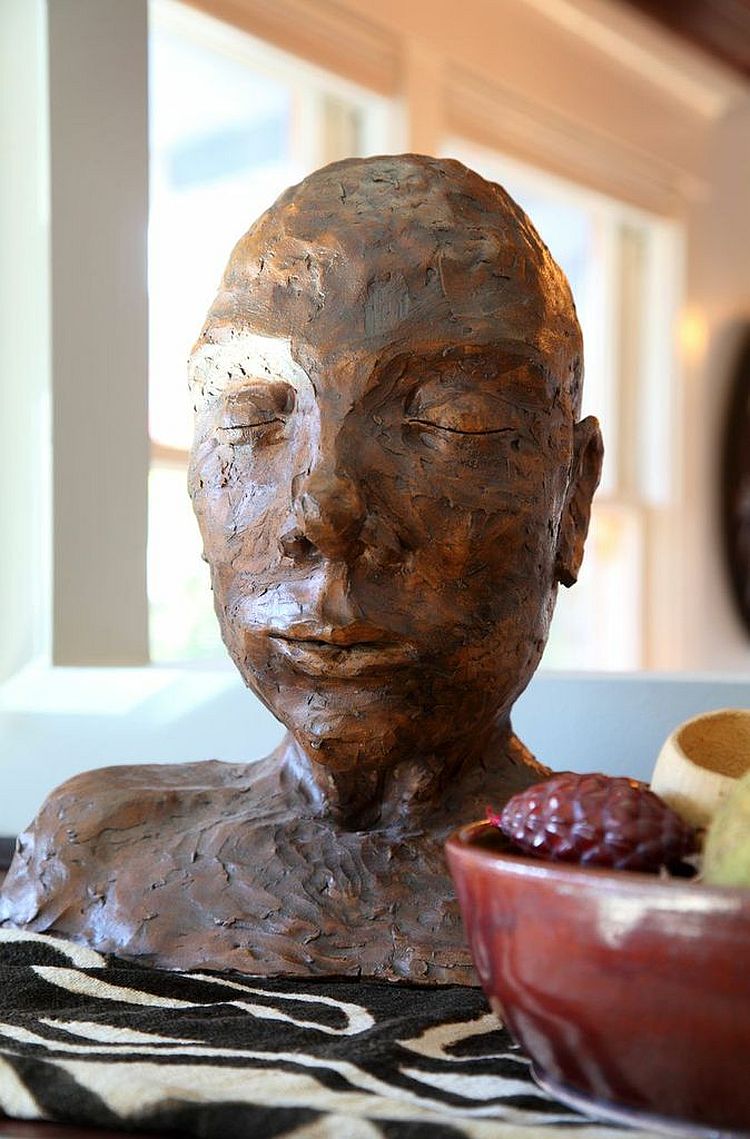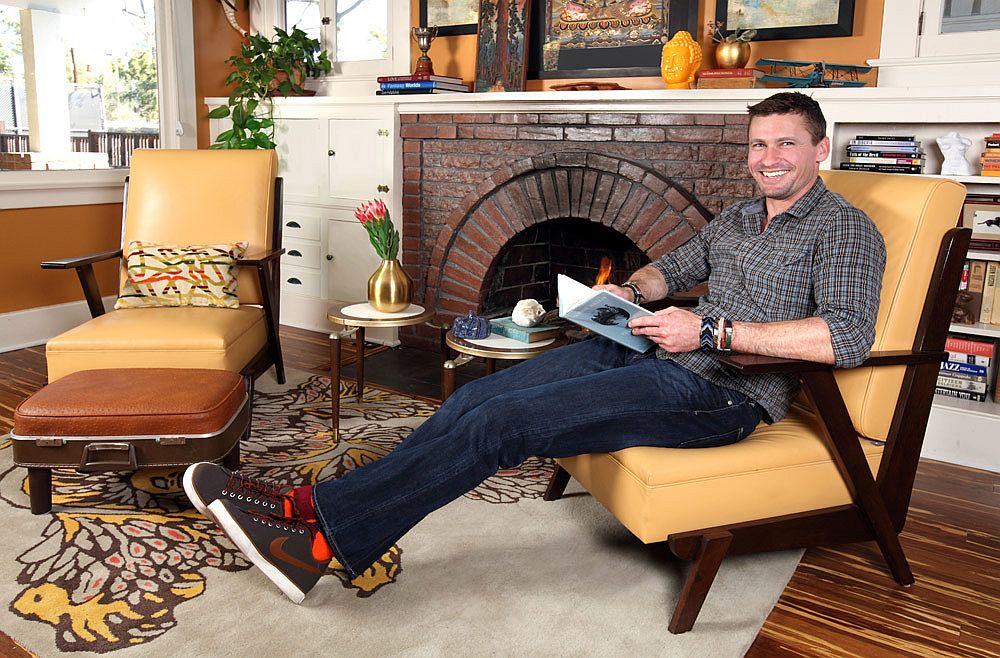 Apart from the relaxed ambiance, the use of natural materials (like the recycled beer bottle kitchen countertop and the pebble rocks in the master bathroom) gives the elegant renovation an eco-friendly twist. Natural ventilation, curated wall art, exclusive sculptures and a splash of cheerful color in shades such as orange and teal give this once-disowned home a vibrant new lease on life!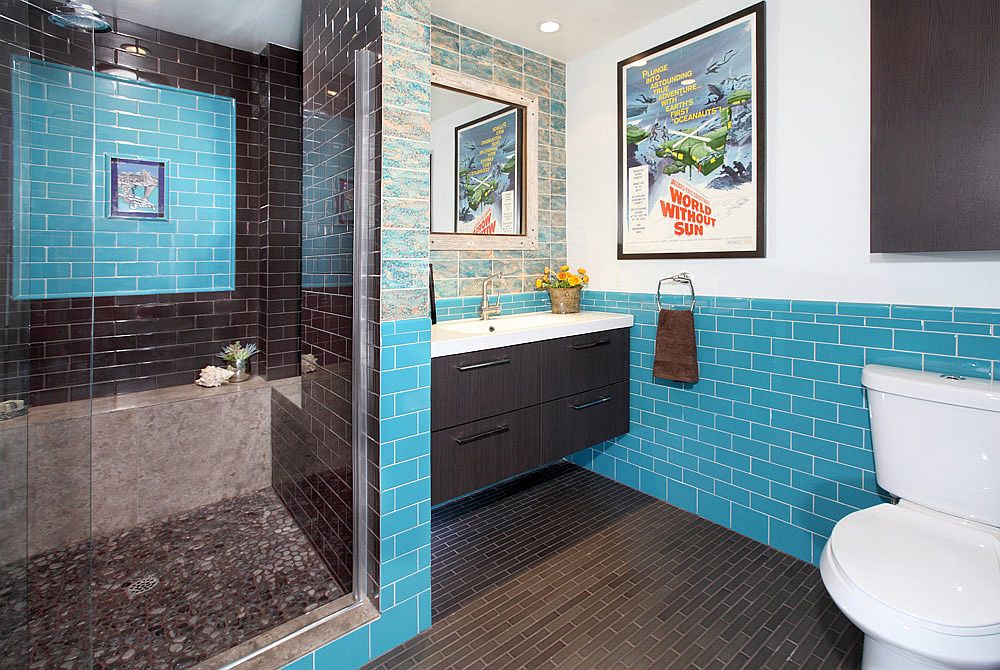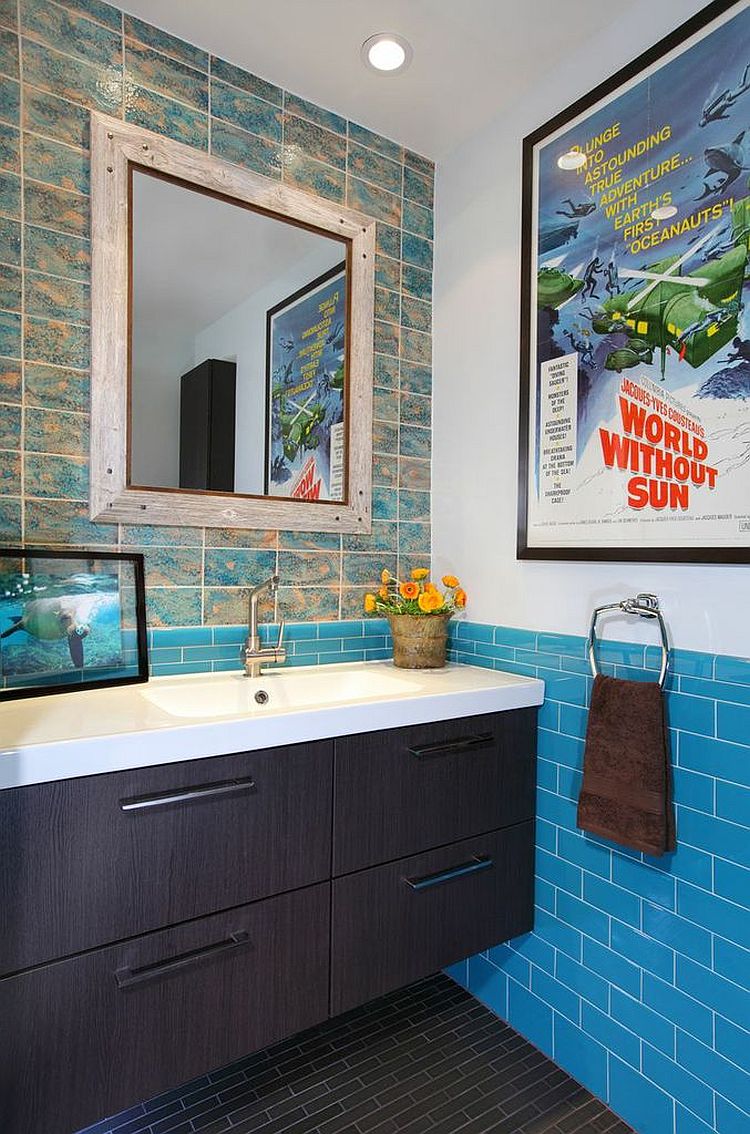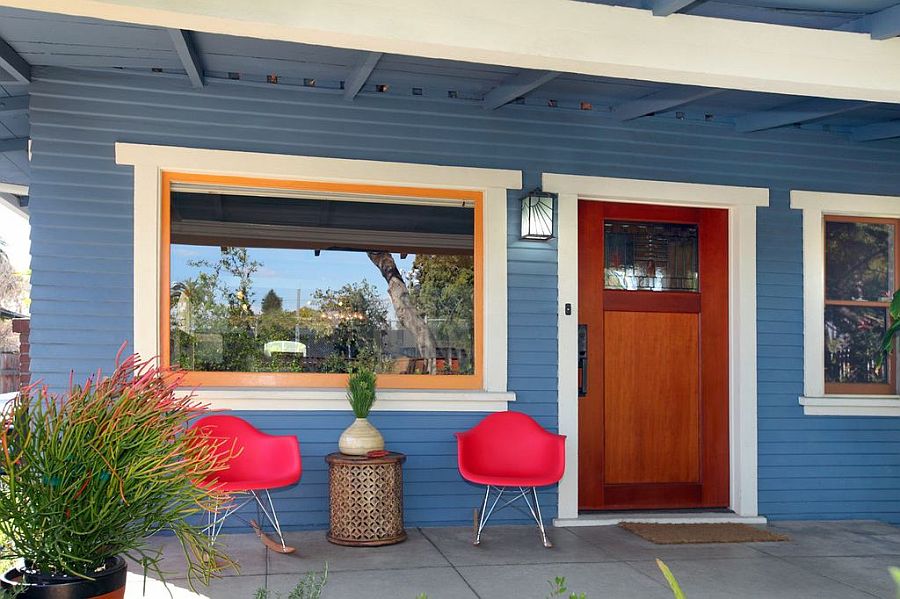 Before Shots of the Abandoned 1918 Bungalow