Water conservation, drought-resistant plants and low-maintenance upkeep are all growing priorities in the world of modern gardening. Having trouble keeping a lush, green lawn? Looking for a creative way to landscape your outdoor space? The featured yards and gardens below are about much more than green grass! Whether they opt entirely for gravel or they find creative ways to integrate sections of lawn into unconventional designs, we think you'll agree that the results are nothing short of fabulous… [photo from Shades of Green Landscape Architecture]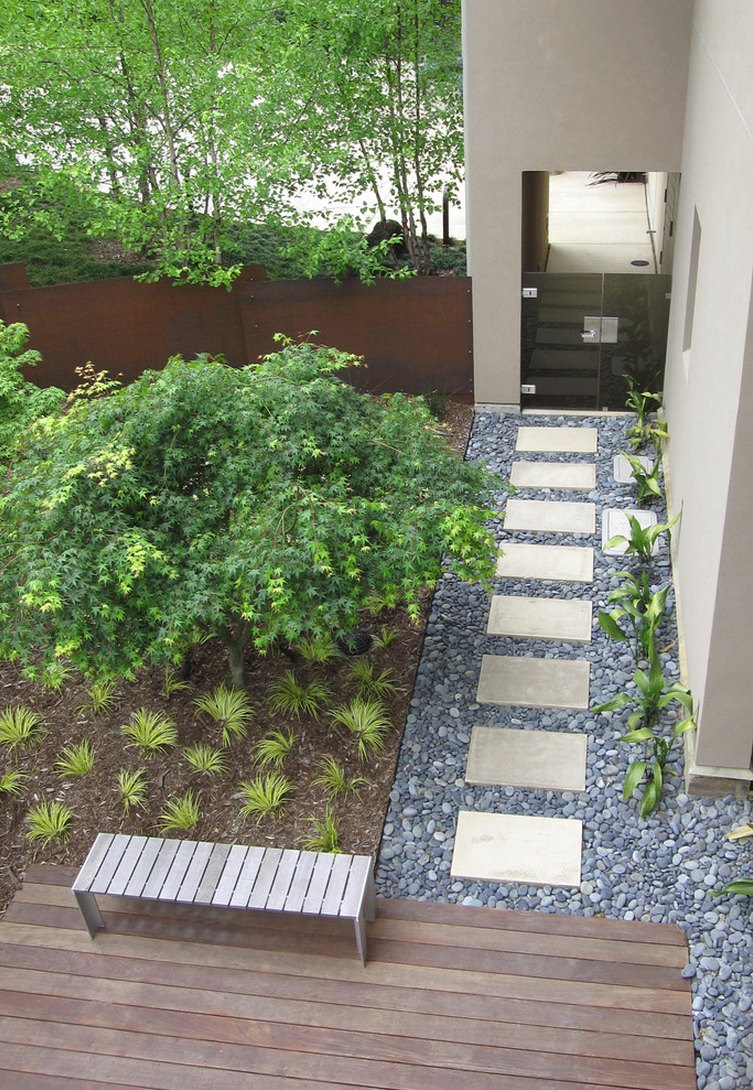 Divide and Conquer
One of today's most popular landscaping strategies involves sectioning the yard into tidy areas that showcase a range of materials. In some cases, no grass is involved. Gravel and stepping stones or concrete pavers can define the yard, especially when sprinkled with native plants. [photo by Rich Radford, from The Garden Route]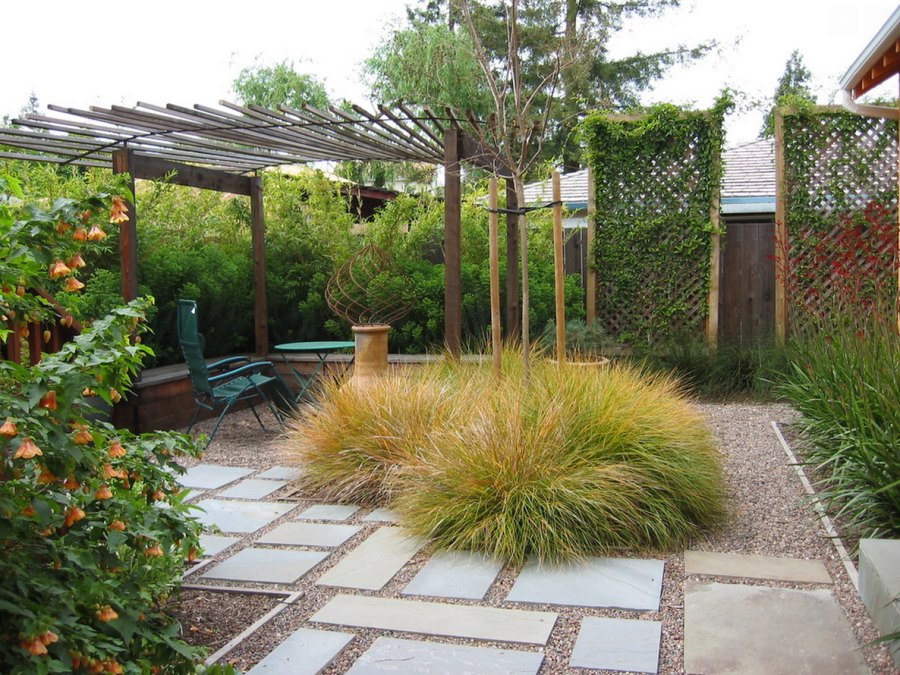 Choosing unconventional shapes and sizes for the concrete accents creates the look of a modern art installation in a sea of gravel! [photo from Shades of Green Landscape Architecture]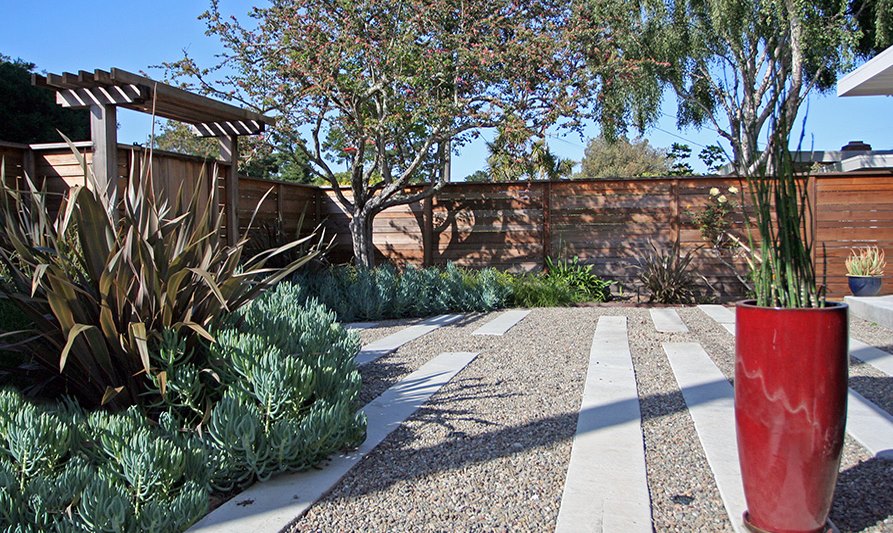 If you're wanting an outdoor space that keeps grass to a minimum, consider opting for ornamental grass or border plants rather than attempting to cultivate a lawn. [photo from DK Design]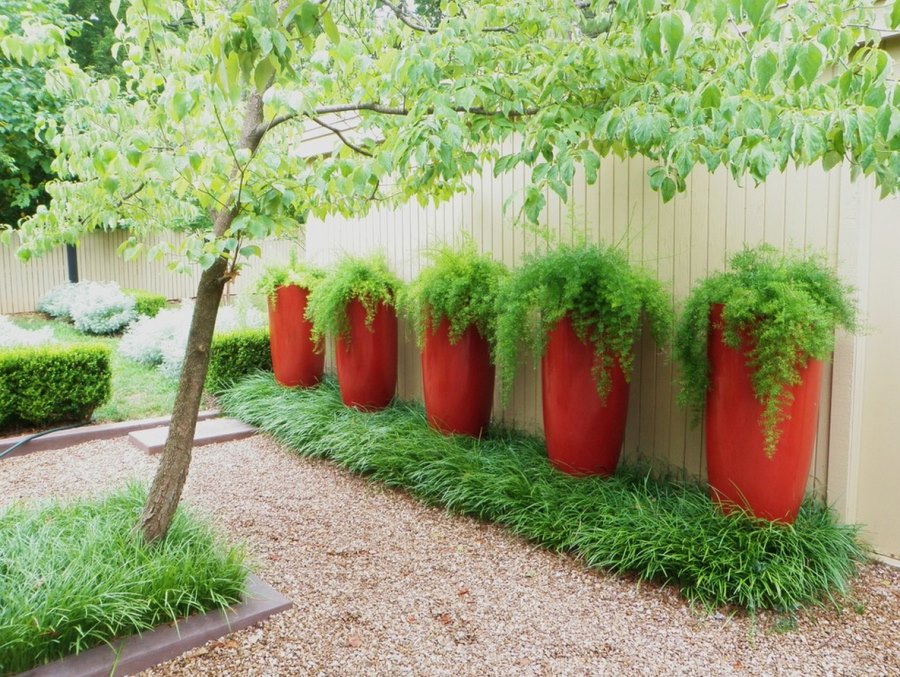 You can also introduce greenery by creating small sections of the yard that showcase different materials, such as concrete, pebbles and rows of plants in mulch. Below we see all of these features and more (including custom concrete fountains from Lane Williams Architects):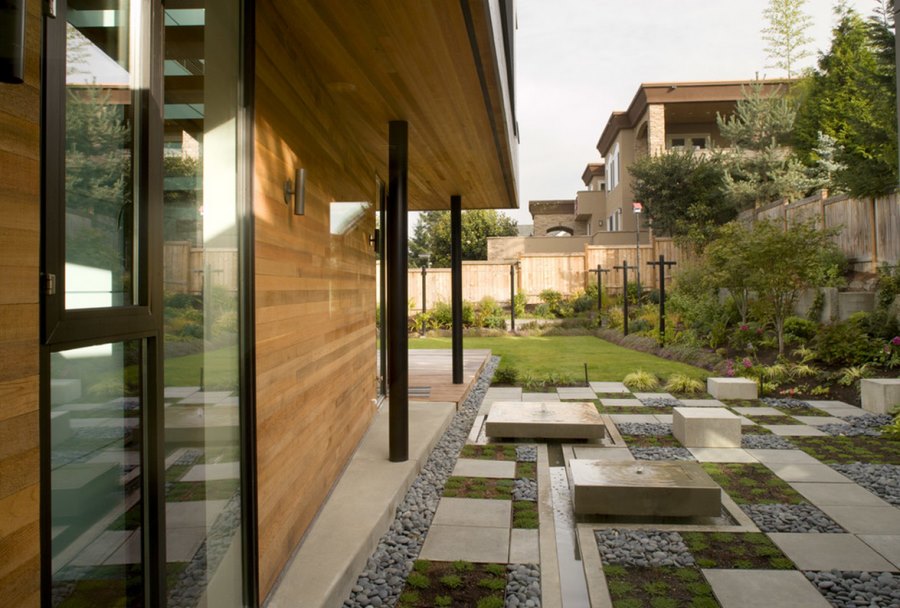 Would you create stripes in your yard with gravel and grass? The look is definitely bold, and this approach saves water, as you're only maintaining half the amount of green grass as you would otherwise! [photo by Bernard Andre, from TRG Architects]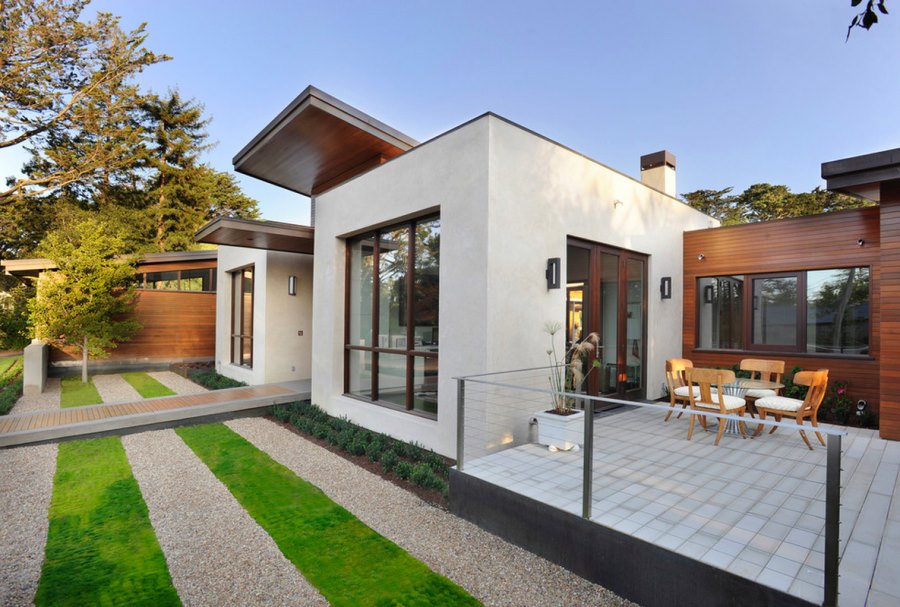 Another option is to incorporate concrete pavers into a grassy lawn rather than incorporating them into gravel. A modern look is created when the grass is broken up with modern forms. Bonus points if you use a drought-tolerant grass such as Dymondia, as shown in the yard below by Shades of Green Landscape Architecture: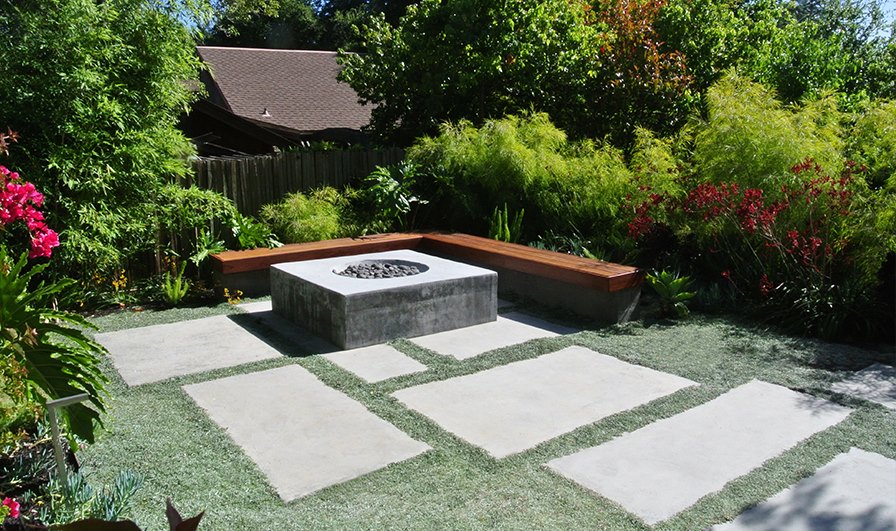 If you're going for an uninterrupted patch of grass but you don't want your yard to be "all lawn," break up the space with areas of gravel and mulch, and define them with edging in the material of your choice such as wood. [photo from Costello Kennedy Landscape Architecture]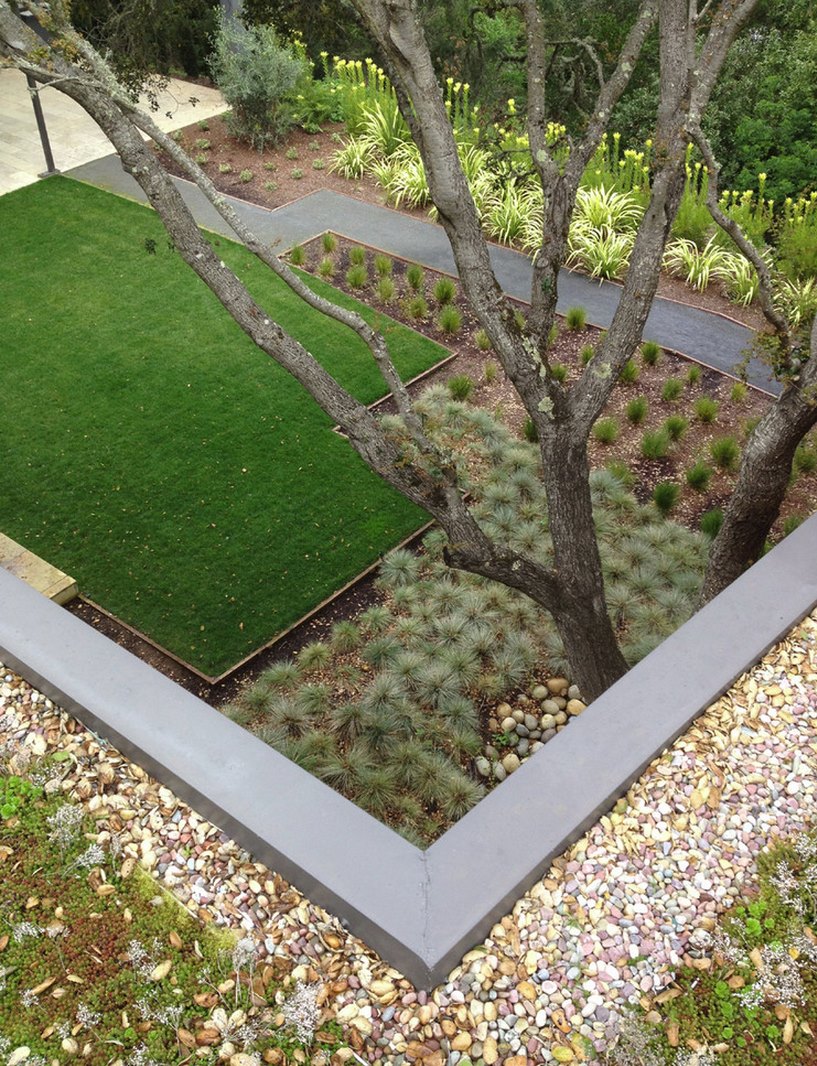 Create a Focal Point
In the second half of today's post, we're focusing on outdoor spaces that create a central focal point. This technique is dramatic, lovely, symmetrical, and the perfect solution to finding an alternative to the all-grass yard! [photo from Wheat's Landscape]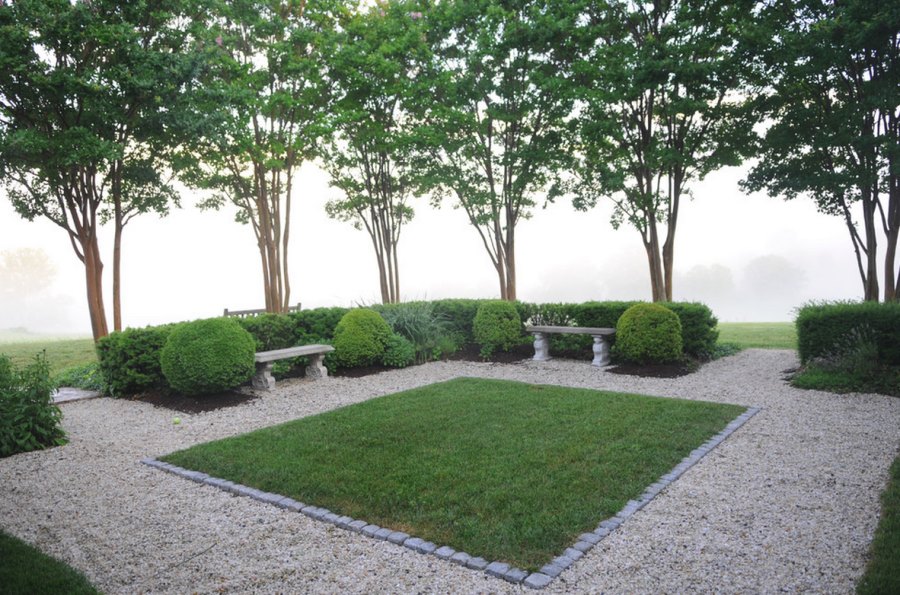 Create a green space in the middle of the yard using the grass of your choice, or go lawn-free by opting for manicured hedges instead. The maze-like design below is definitely alluring! [photo from Agricultural Services]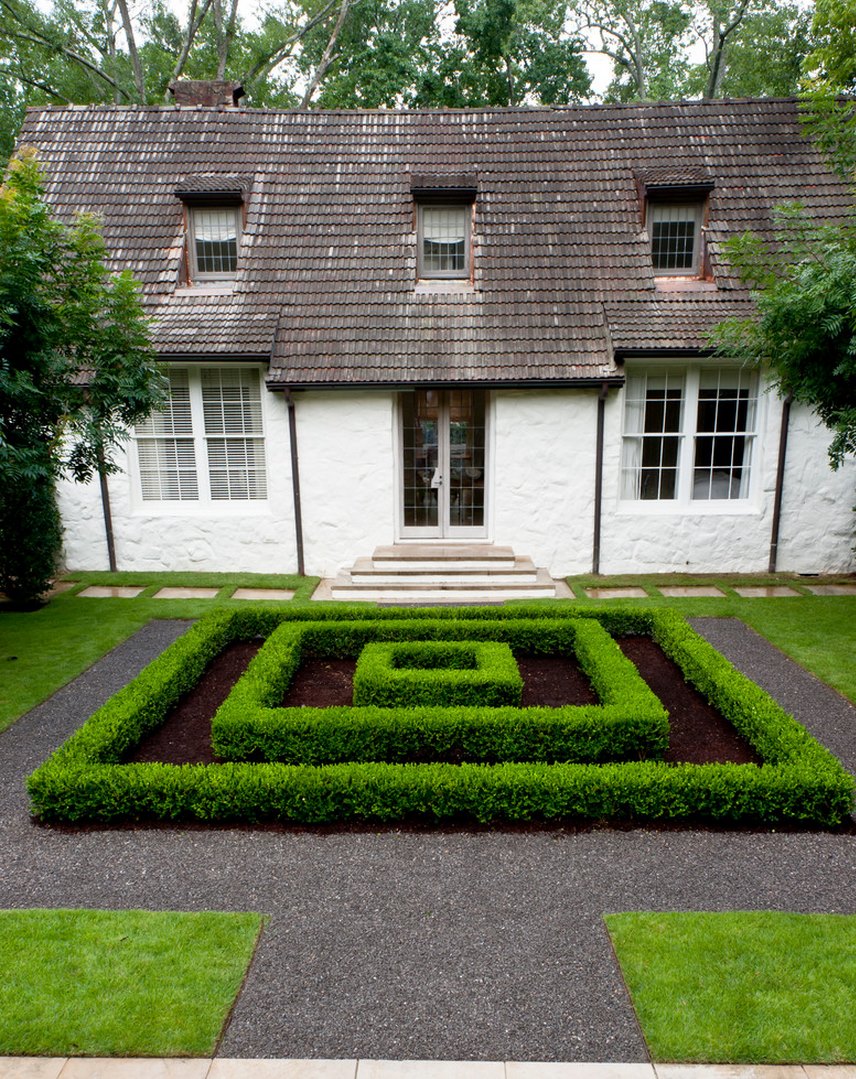 For a modern touch, try creating a ring of gravel in the center of your yard, then surround it with native grasses and other low-maintenance plants, as shown below in an outdoor space by Huettl Landscape Architecture: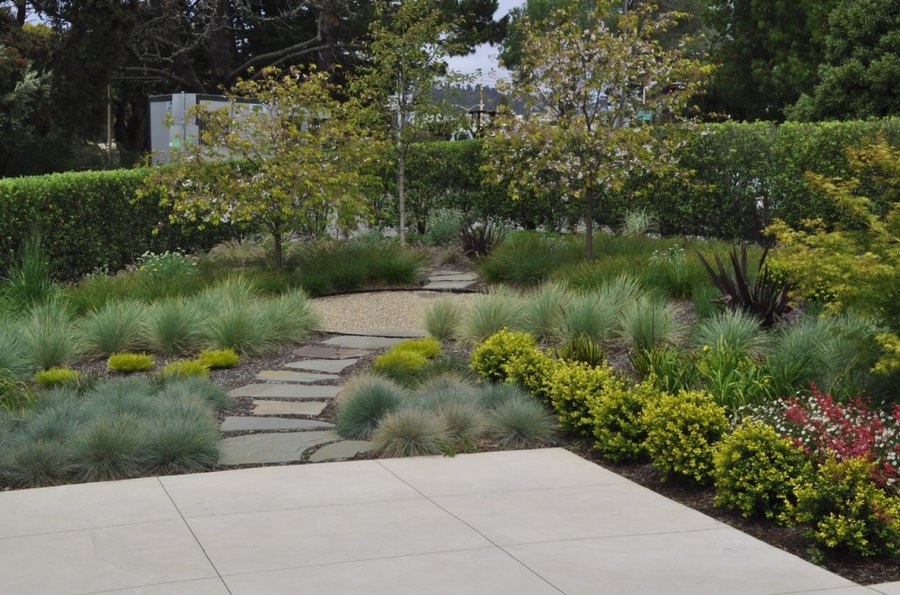 Circular focal points are charming, especially when you accent them with a border of plants. There are many layers to the round formation below, from concrete to flowers to boxwood sprigs. [photo from Interior Home Spyda]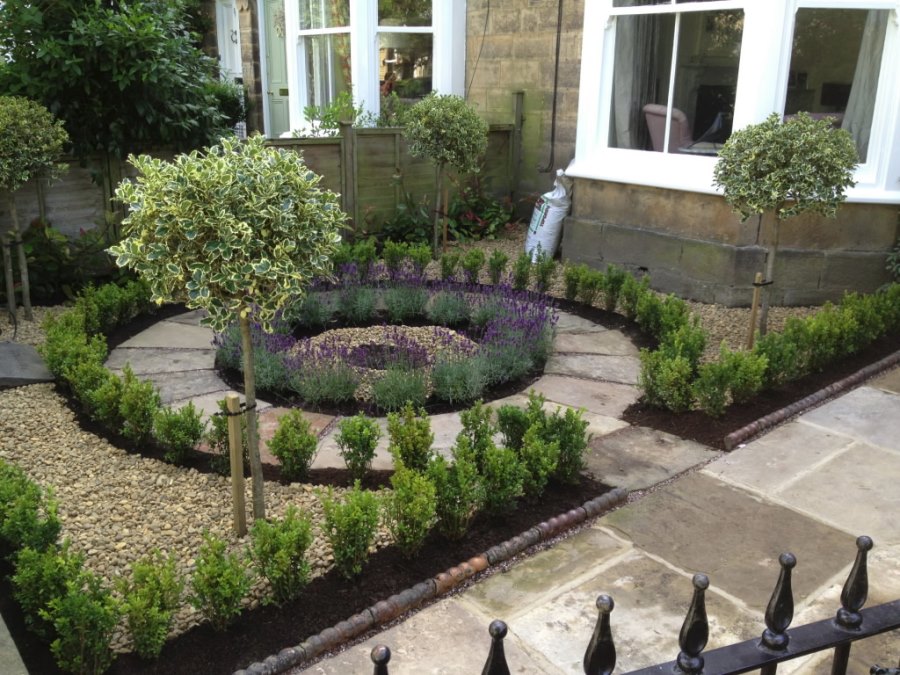 If you're searching for something tall to place at the center of your focal point, try an urn filled with a dramatic statement plant, as shown in this Mediterranean garden featured at HGTV.com. Even better if your urn rests on a pedestal!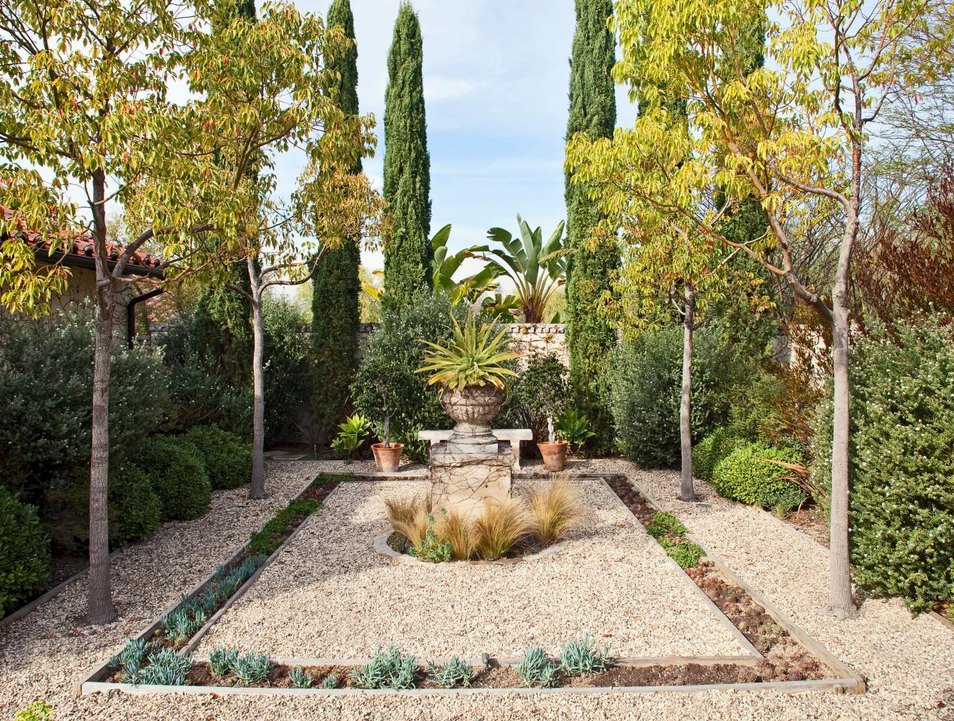 A fountain is the perfect refreshing focal point! Try creating a series of gravel paths leading to the center of your yard to enhance the presentation of the water feature. [via The Enchanted Home]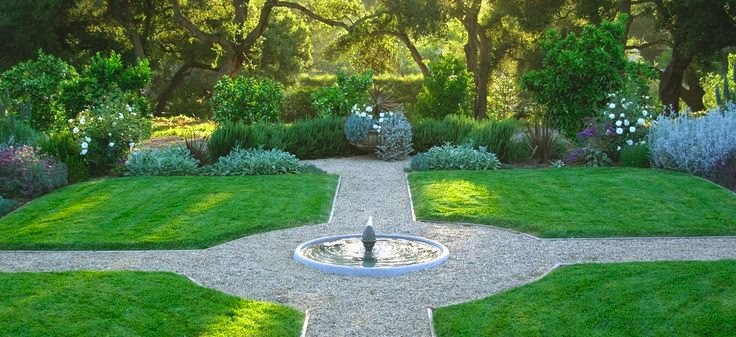 If you're seriously considering incorporating a water feature into your yard, check out the article "How to Install Outdoor Fountains" from eBay for instructions, as well as lovely images such as the one below: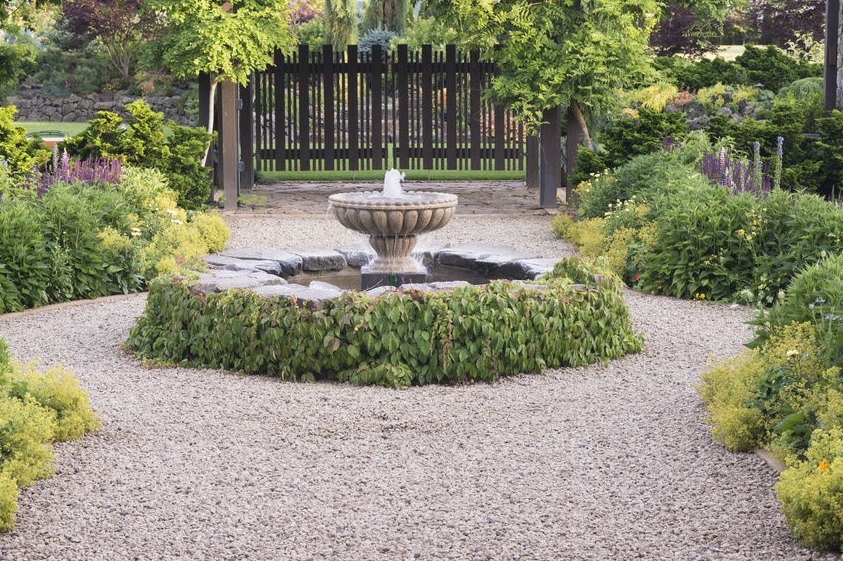 If a fountain isn't in your future, you can always create a fountain of plants, which is just as dramatic as the water-filled alternative but doesn't require a pump! For a full tour of Lincoln Avenue Nursery (shown below) and many other wonderful articles, head on over to A Very Good Life: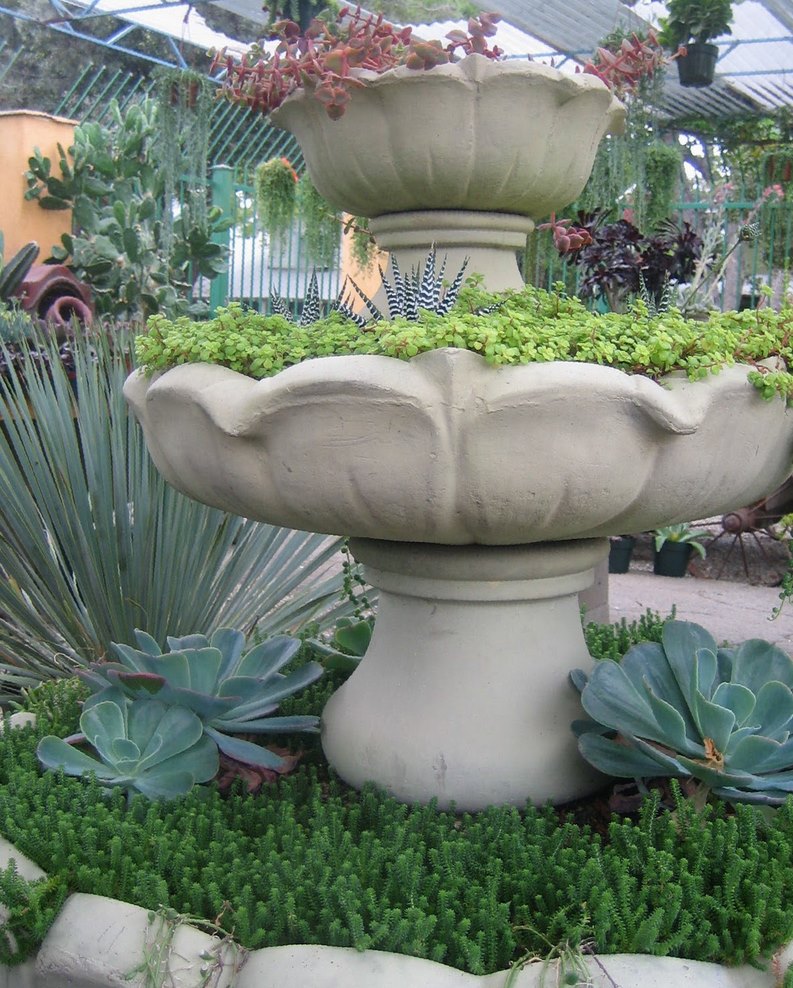 When it comes to minimizing grass in your yard, do you prefer to exclude the green ground entirely or to create small sections of lawn surrounded by other materials such as gravel and concrete? Share your thoughts by leaving a comment below…