Bright, beautiful and captivating, the posh Leach St House in Perth showcases a beautiful balance between contemporary charisma and flowing functionality. Designed by Signature Custom Homes, the street façade of the family home offers complete privacy while diligently employing glass windows to shape the top level containing the bedrooms. It is the lower level that contains the living zone, which is complete with a formal dining area and a trendy kitchen. The living area is connected with the covered deck next to the refreshing pool outside, and an outdoor dining space adds to the beauty of this setting.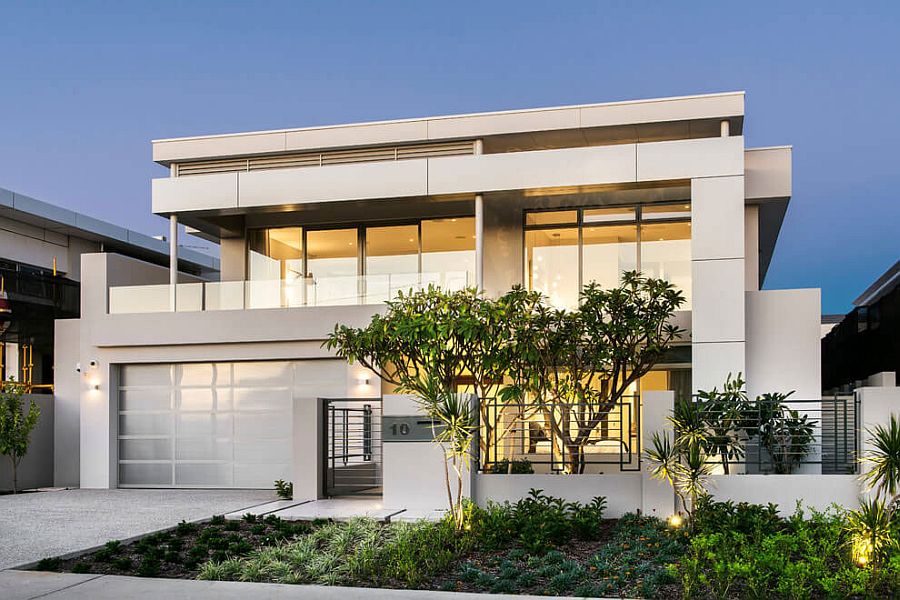 Lighting plays a pivotal role in shaping the overall appeal of the Leach St House, and instead of just relying on custom pendants and bold, oversized floor lamps, it is an array of recessed lighting that sets the mood. There are no dull corners inside this modern home, and a lovely blend of natural and artificial lighting ensures that every architectural and decorative feature is highlighted in just the right fashion! The contemporary kitchen becomes the heart and soul of the home and encourages interaction between family members and guests, even as the dedicated wine cellar and tasting room steals the show with its brilliant design.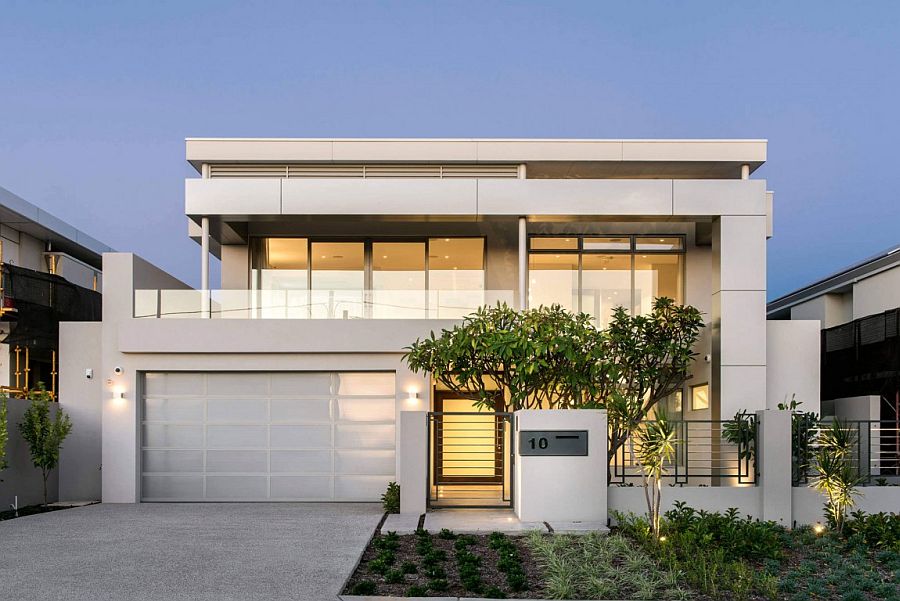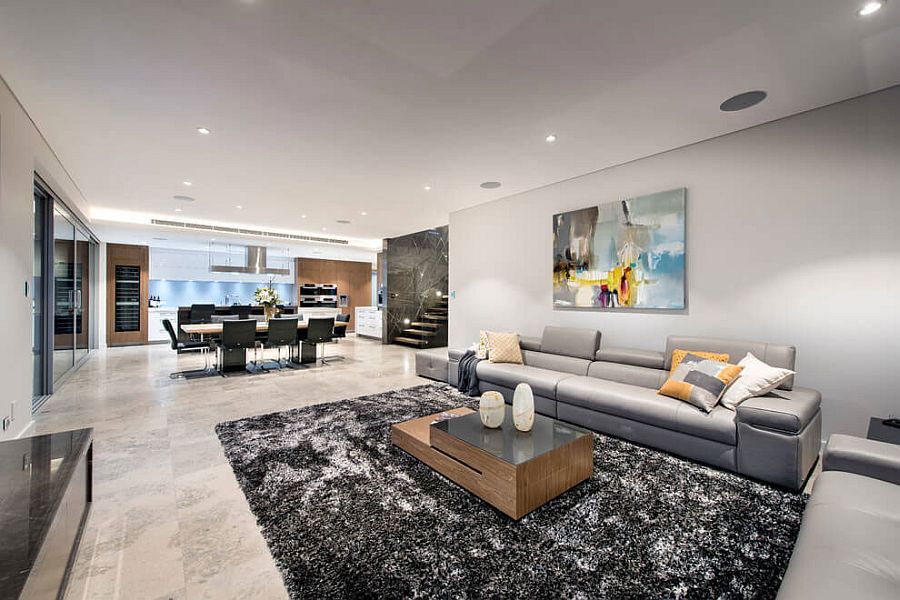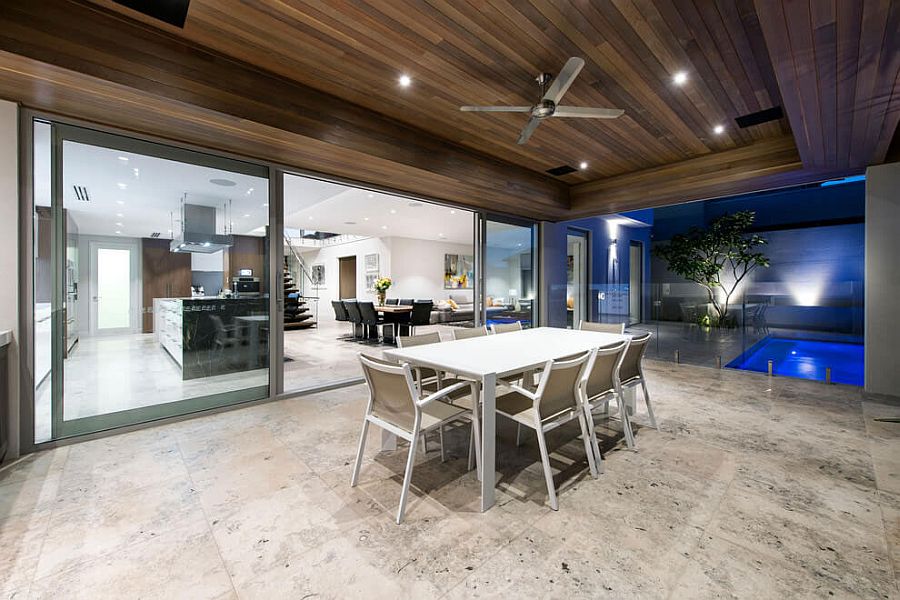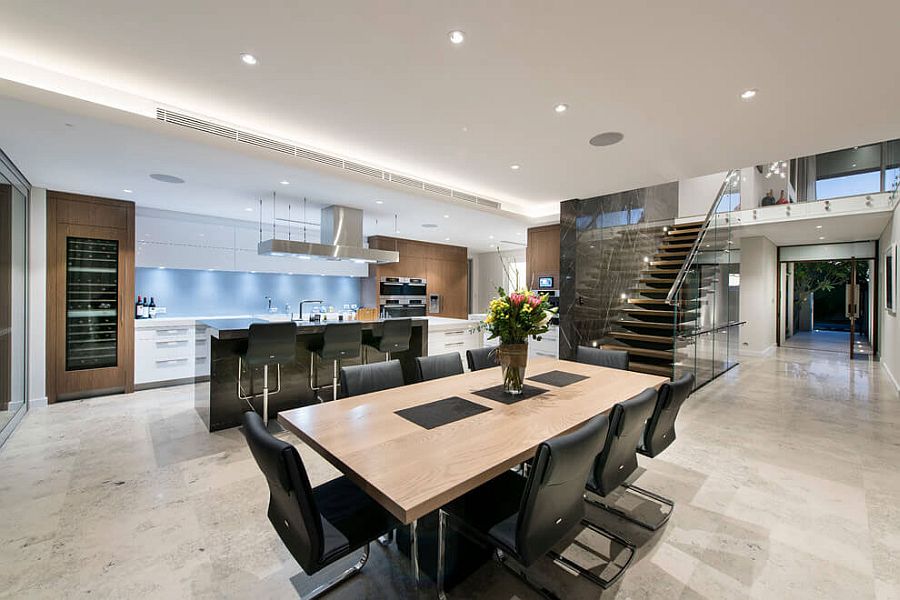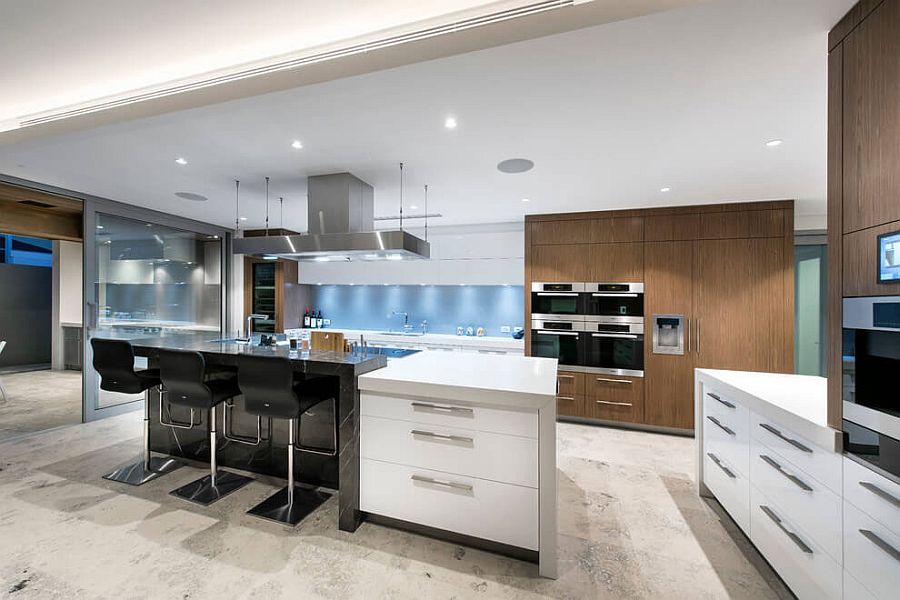 It is the top floor that houses the master bedroom along with other private quarters, and it is a sculptural wooden staircase with a glass railing and a dark adjacent wall that leads to this level. Black and white wall art, a neutral color palette and pops of yellow complete this polished Aussie home.