In a world dominated by sleek, glossy artificial surfaces, a kitchen that is draped in wood is indeed a welcome sight. It also offers an inviting refuge for the entire family and quickly transforms into the heart and soul of the modern home. Coming from the house of Scavolini are two such refined yet classic kitchens that will bring a hint of old world charm while delivering unparalleled modern ergonomics. Dubbed Madeleine and Amélie, these elegant kitchens are perfect for those who wish to turn back the clock and enjoy the simplicity and warmth of the traditional Italian kitchen!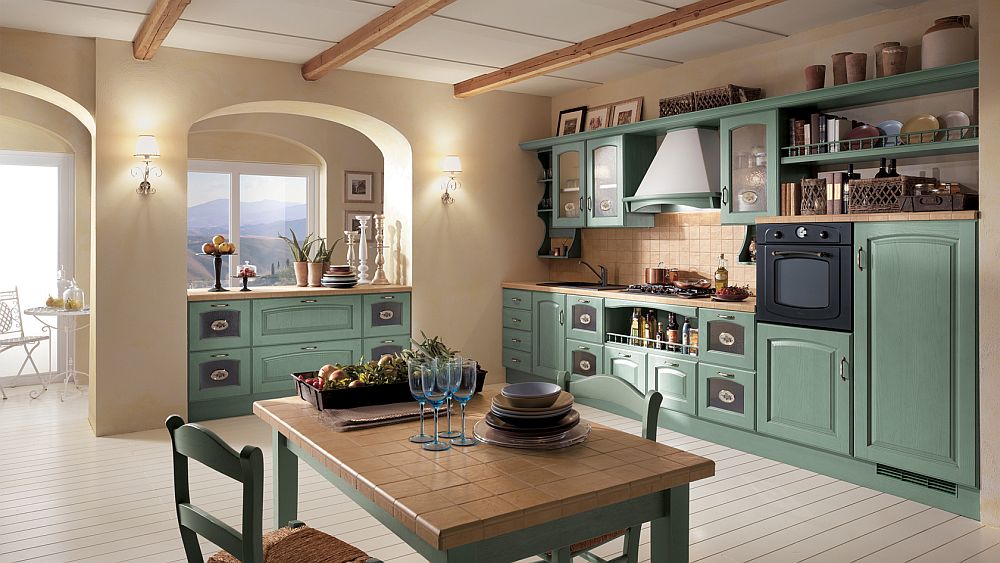 At their heart both Madeleine and Amelie expound principles of simplicity, clean design that relies on straight lines, and a world that revels in the splendor of wood. While Madeleine comes in two different versions that offer Line and Soft doors, Amelie is a Raffaello Pravato design that fuses modern modularity with classic form. Both the kitchens are available in a wide variety of finishes, hues and compositions, and you can even bring together different wall units and islands to craft a custom kitchen that fits the specific floor plan of your home.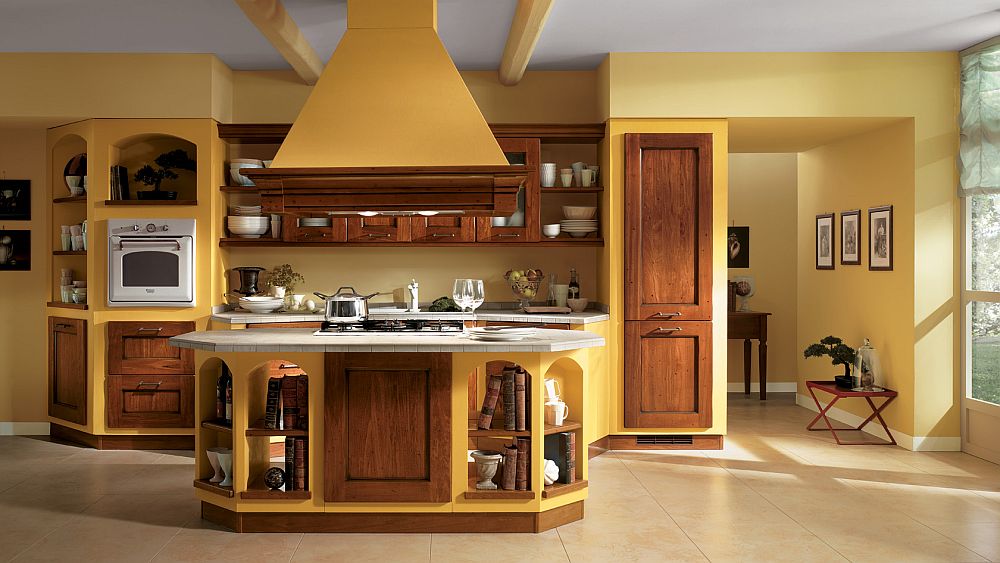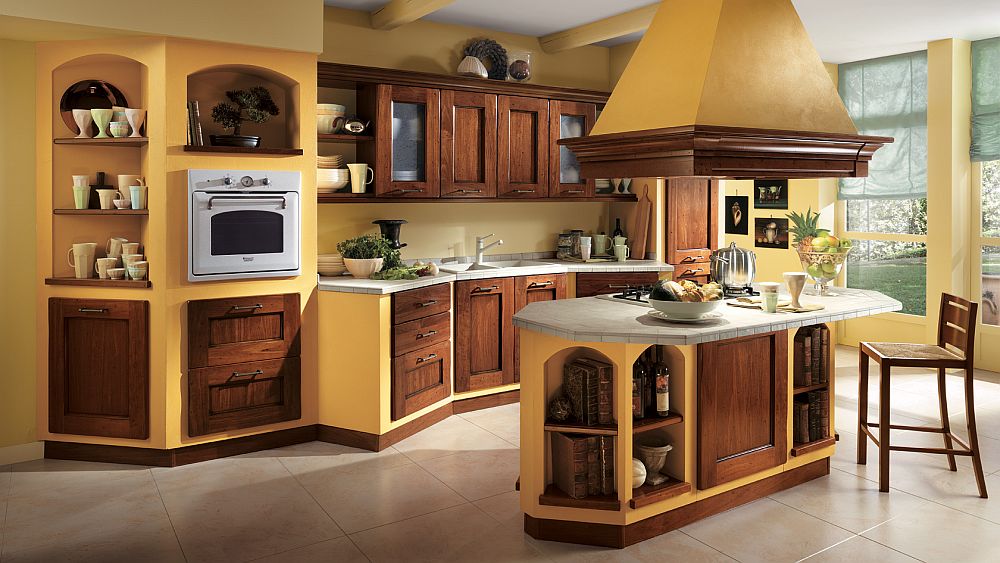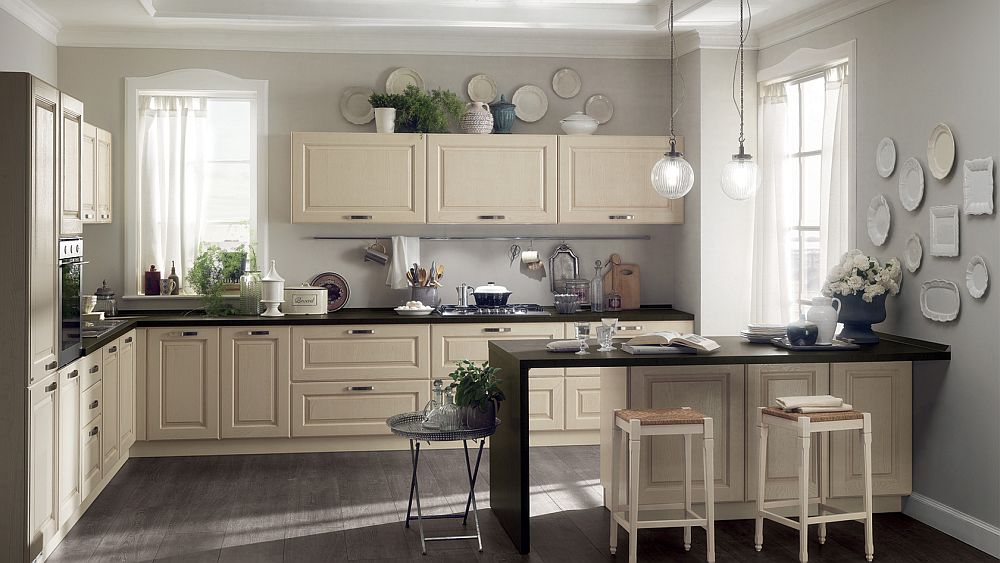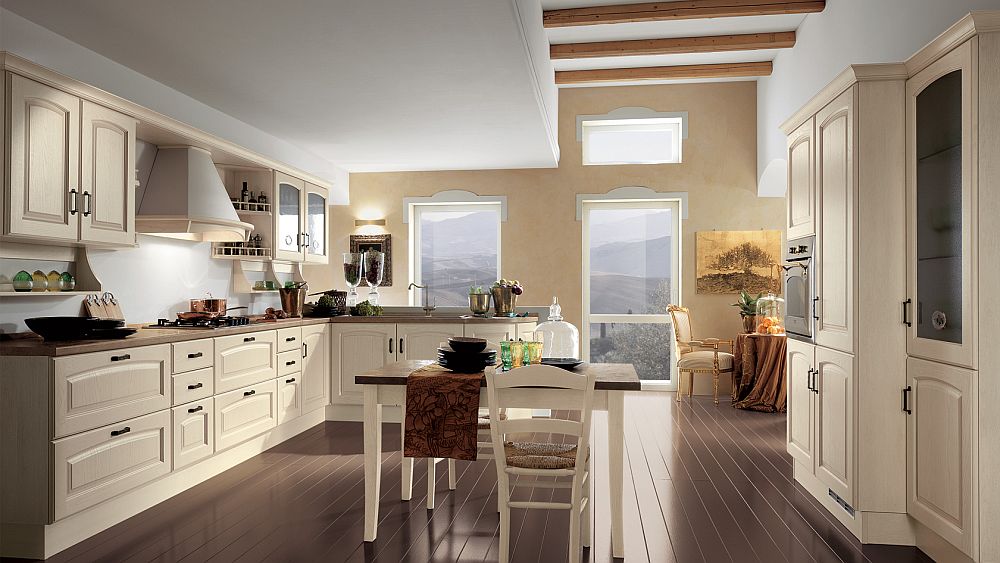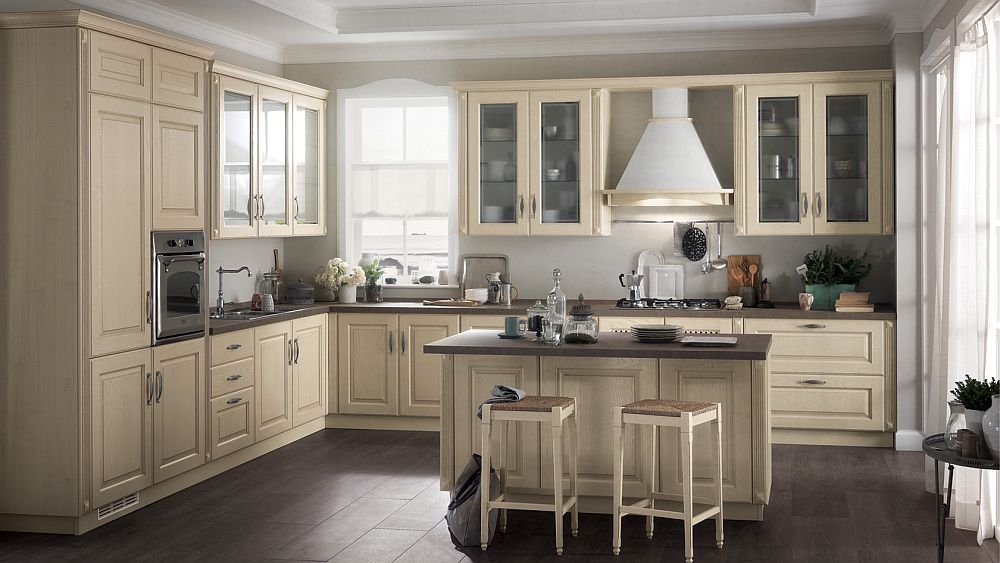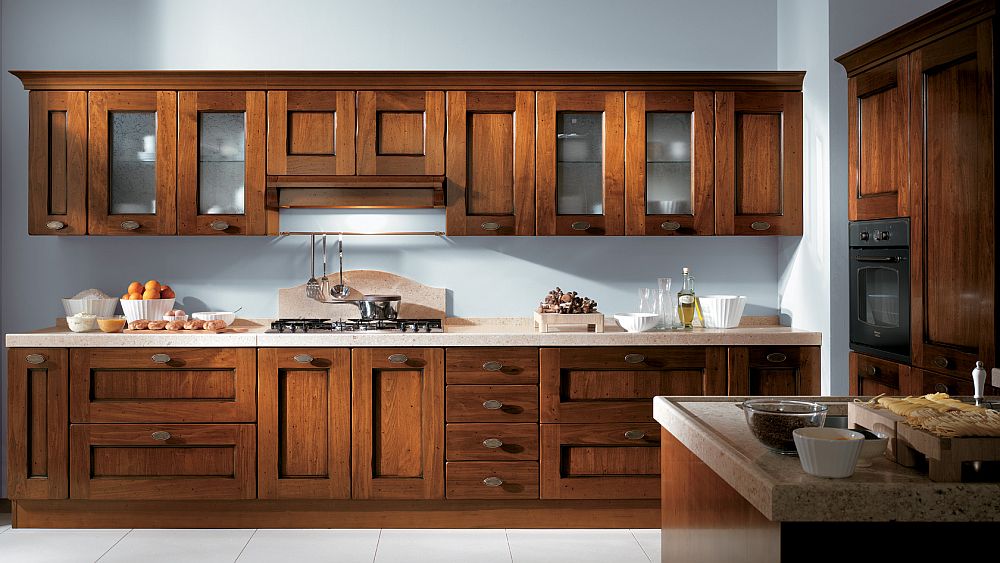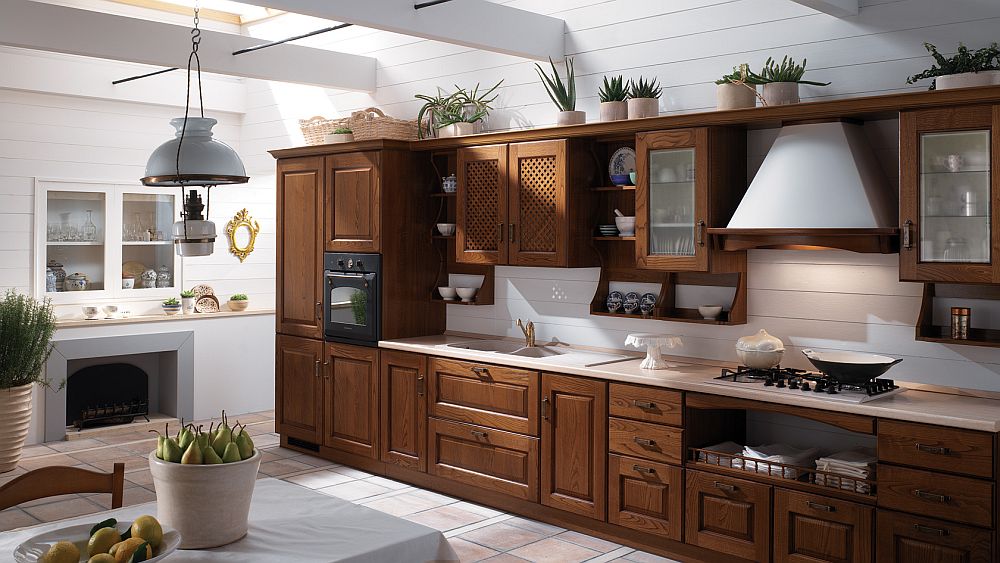 Fitting in with styles that range from retro and vintage to farmhouse and traditional, both of these kitchens come with smart wall-mounted shelves and lovely cabinets that make the most of the available space. Be it the specially crafted grates, railings and handles or the majestic hoods that blend in with the shelves that surround them, every little detail inside these Scavolini kitchens will leave you spellbound!