Beadboard paneling adds instant texture and charm to a room, creating visual interest. While beadboard is often associated with traditional spaces, today's post features rooms that showcase a range of styles, from cottage and Bohemian to whimsical and modern. Whether you plan on painting beadboard white to offset a rich wall color or combining it with wallpaper for an eye-catching effect, today's post is filled with design ideas you won't want to miss…
Clean and Crisp
We begin with crisp interiors that feature beadboard paneling in white. Below we see a kitchen by Pinto Designs. High ceilings and an abundance of white paint create an airy, open feel. Black is used as an accent color for striking contrast. [photo by Kim Sargent, from Pinto Designs via Houzz]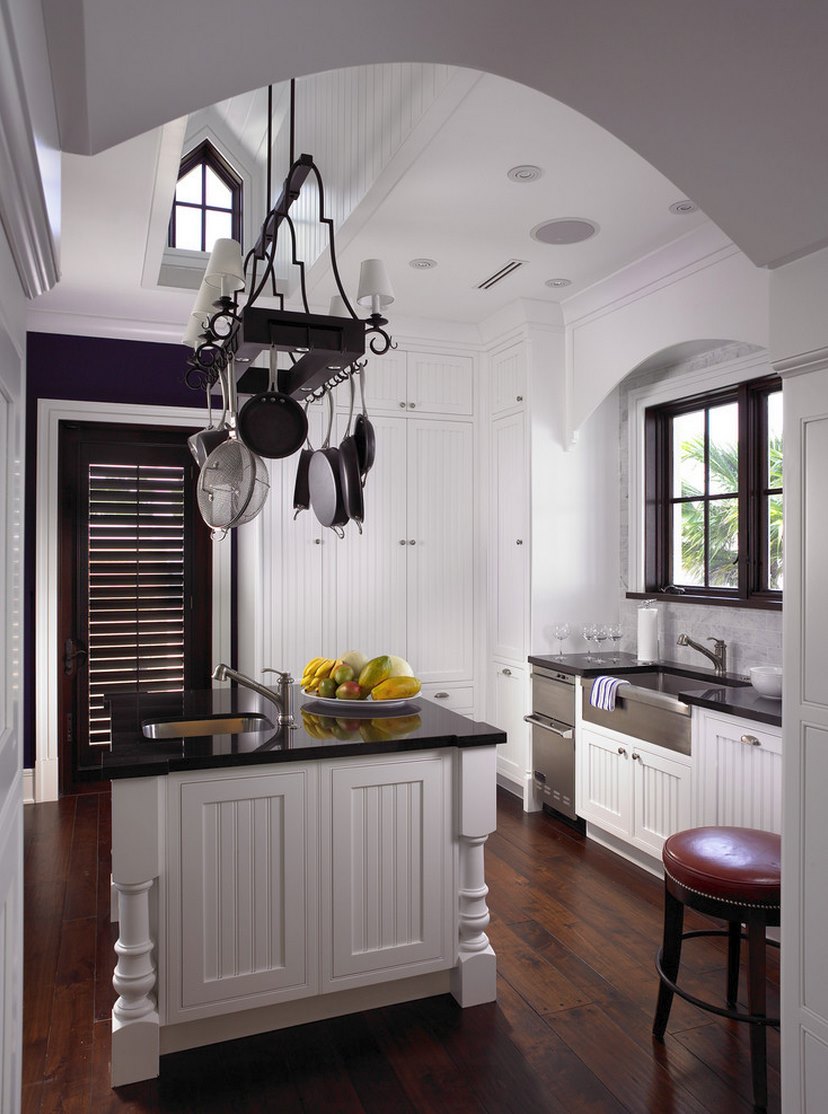 White beadboard is a popular choice for kitchens and bathrooms, as a clean, refreshing look is often desired for these areas of the home. Throw in some black and white tile, and you have instant vintage-style elegance. [photo from Brennan + Company Architects]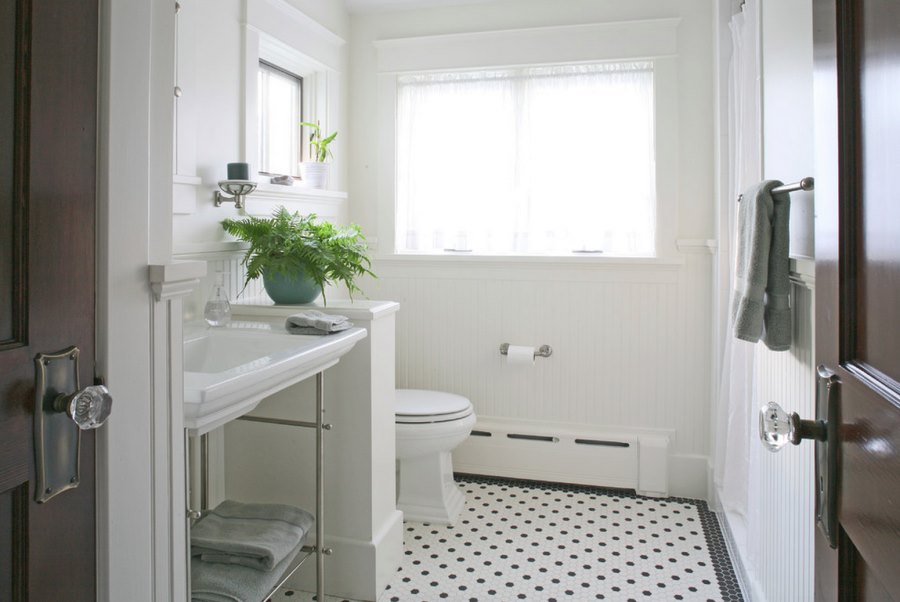 White beadboard can beautifully offset cream walls, as shown in the powder room below. Other bright details such as a marble radiator "tabletop" and stacks of washcloths and towels enhance the bright, fresh feel of this space. [photo from Kasey Buick]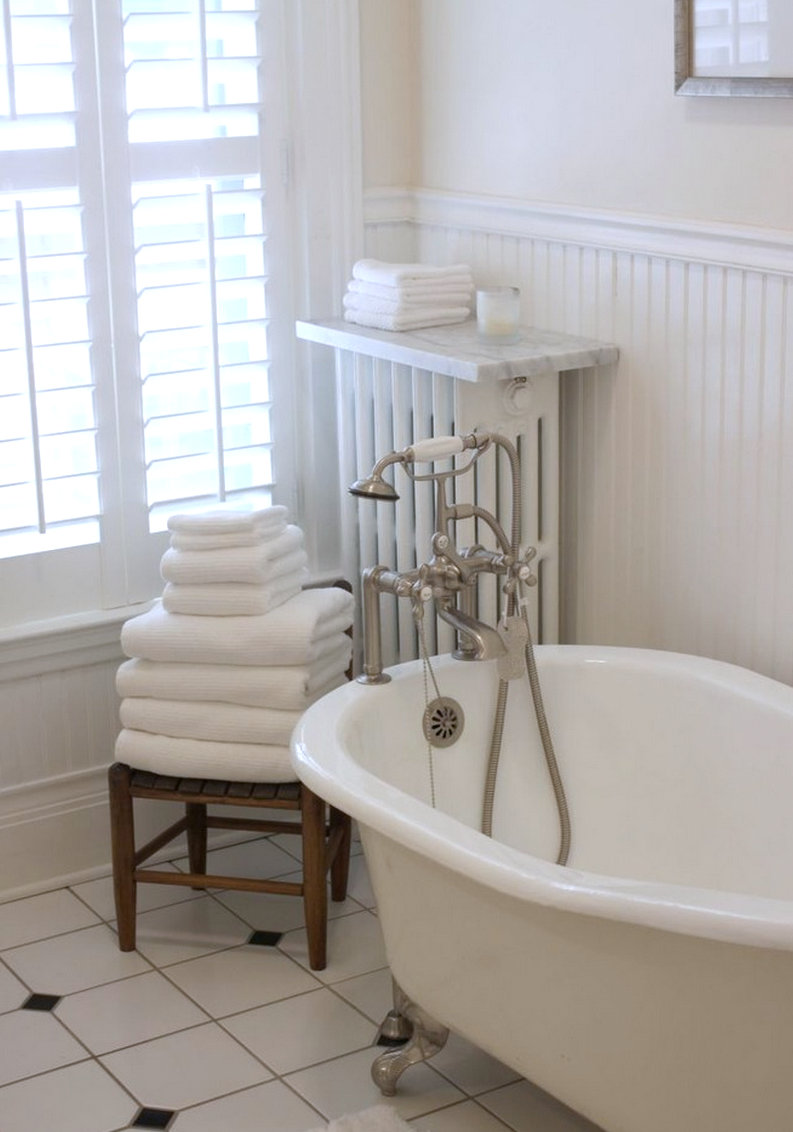 Contrast Through Patterns
Beadboard adds a subtle pattern to the wall, but don't hesitate to combine it with other patterned surfaces, such as wallpaper. The marbled paper in the next featured image creates an antique look, especially in combination with the creamy-beige beadboard and the ornate mirror. [photo by Sara Essex Bradley, from Logan Killen Interiors via Houzz]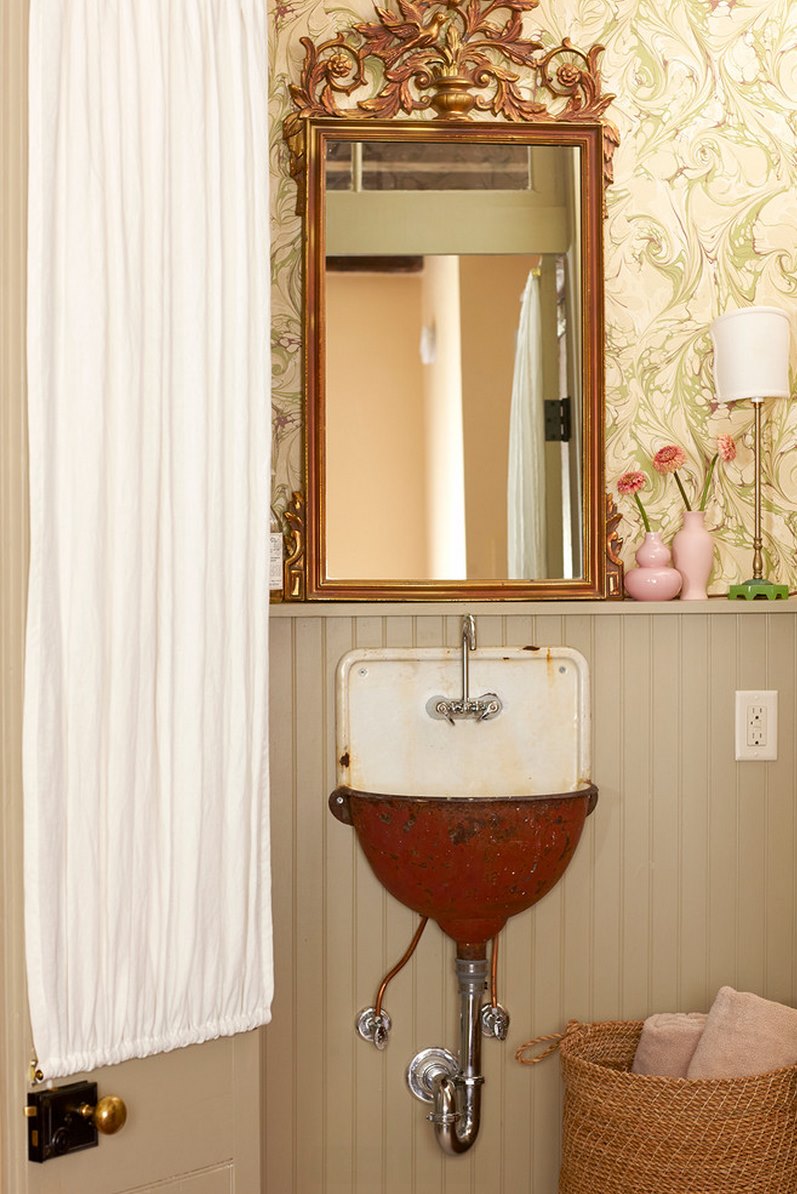 You can turn the idea of traditional beadboard paneling on its ear by combining it with playful, whimsical wallpaper, such as the colorful de Gournay selection below. [photo from Brian O'Tuama Architects]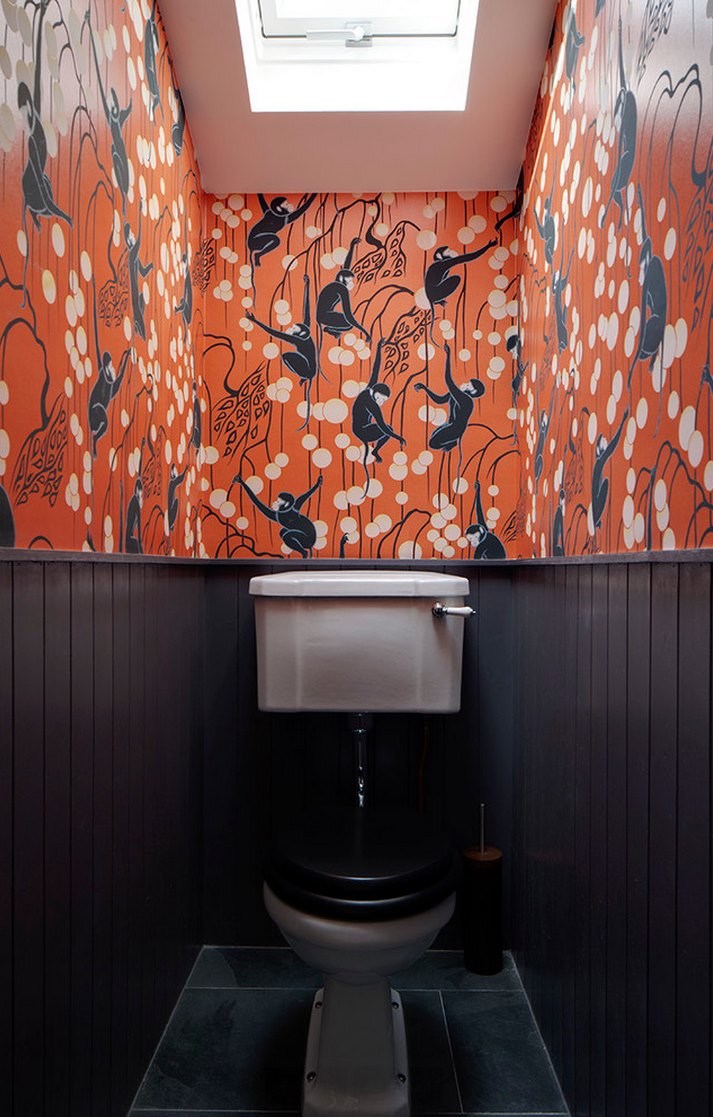 Pattern can also be juxtaposed with beadboard paneling through upholstered furnishings. The room below is filled Bohemian flair. Painted beadboard paneling is the perfect backdrop for vibrant textiles and a tropical indoor plant. [photo from Lonny]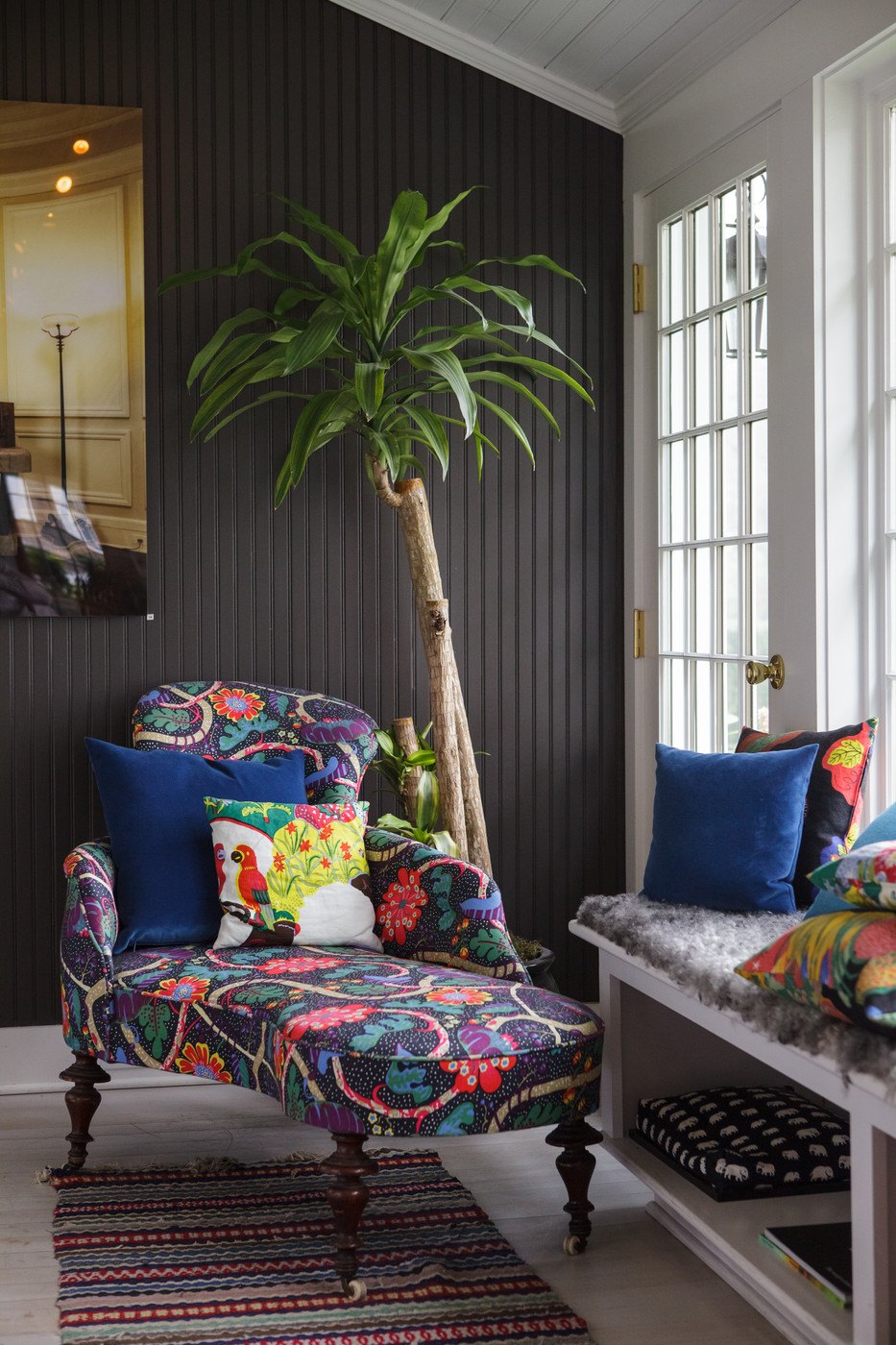 Beadboard Paneling Meets Paint
We end today's post with a quartet of spaces that explore the design magic resulting from the combination of beadboard and bold paint. A light aqua blue shade can be found in the cottage-style kitchen below. Note how the painted beadboard is offset by white trim and the strategic use of colorful accents. [photo from Better Homes and Gardens]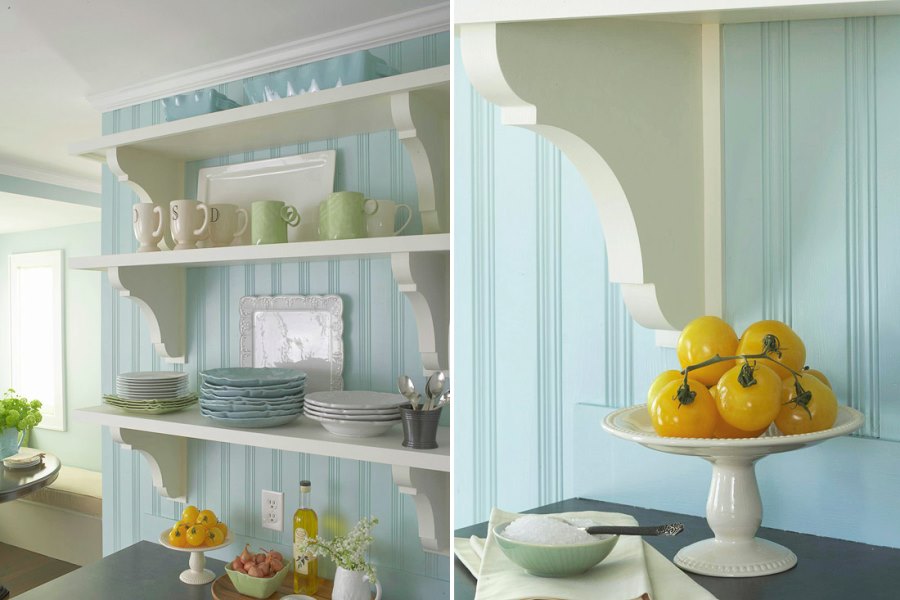 The beadboard paneling in the next featured image is white, yet it's juxtaposed with a rich grey wall paint, creating the perfect modern statement that can't help but channel classic style at the same time. Check out the entire half-bathroom/laundry makeover at Home with Baxter: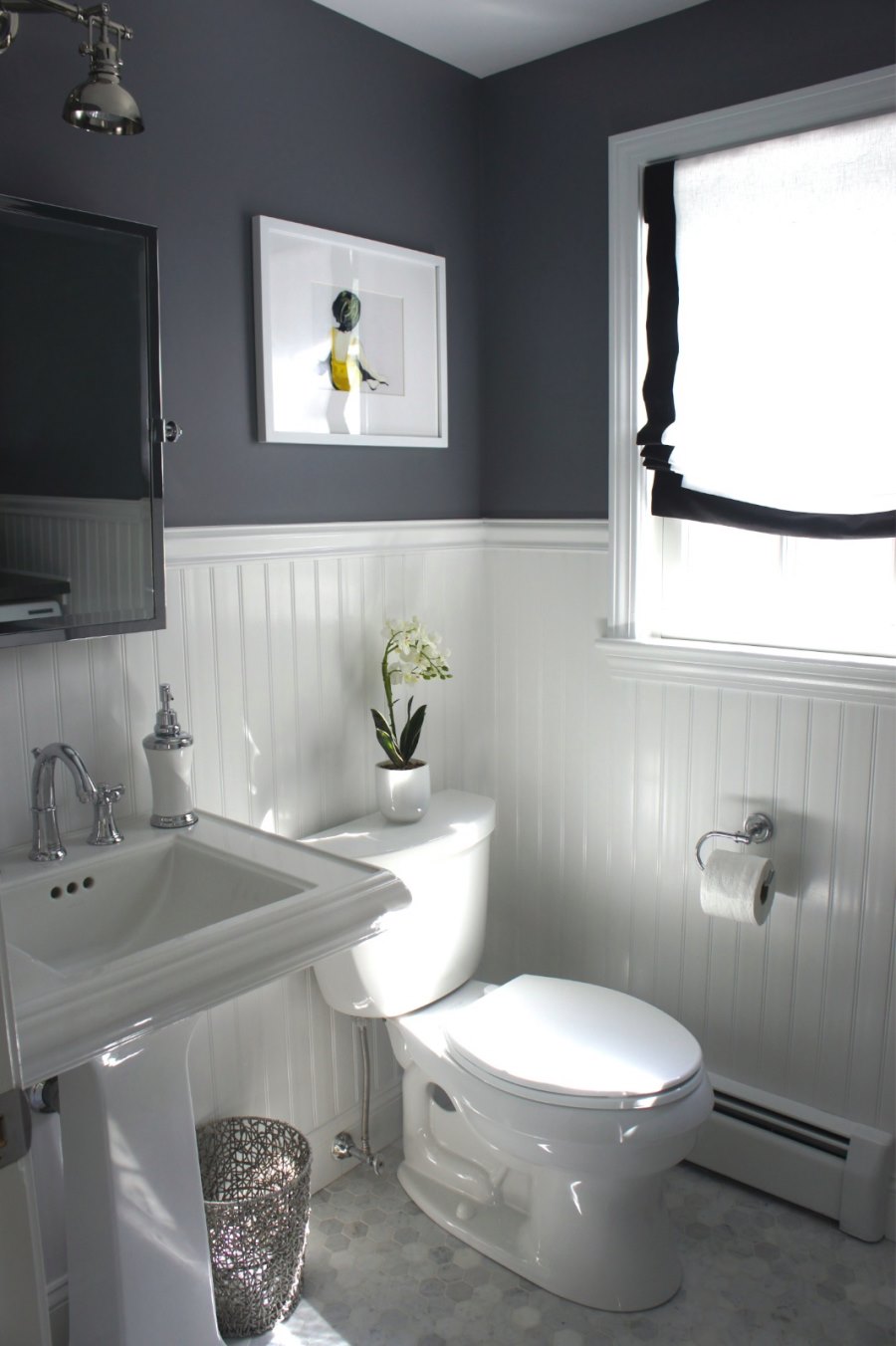 Beadboard paneling that only covers half the wall is a popular choice, especially when it comes to bold paint colors. There's nothing like the combination of cobalt blue and white. Throw in a vase of yellow tulips, and you have a truly unforgettable space! [photo from HGTV]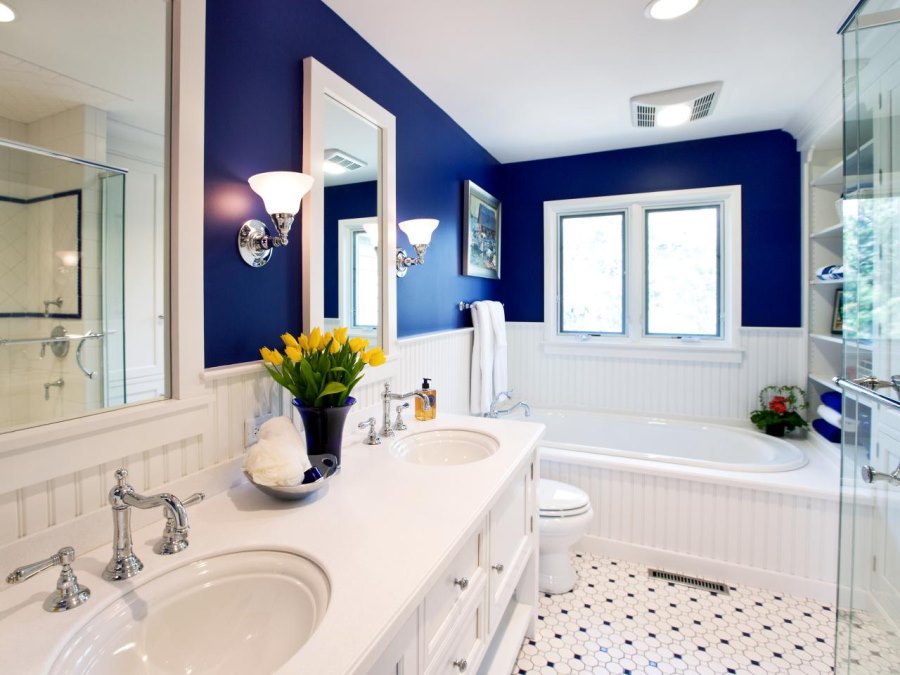 The modern room below is filled with unexpected touches, from the paneled ceiling to the black paneled walls. Sculptural furniture and a modern pendant light are the icing on the cake. [photo by Andreas Mikkel Hansen, from Plastolux]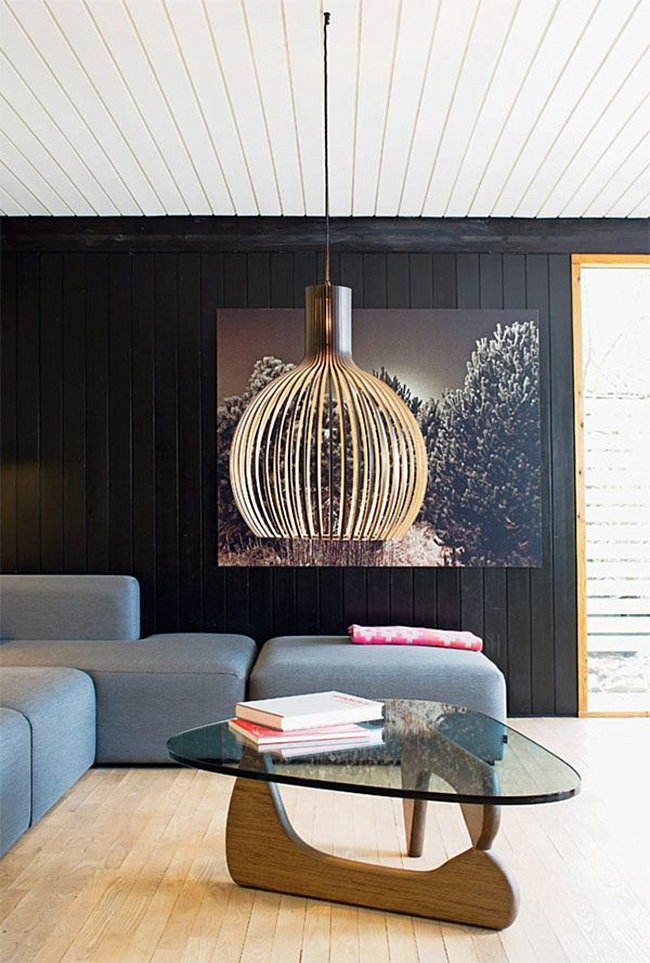 When it comes to beadboard paneling, are you inclined to paint it white or to cover it with a bold hue? Share your thoughts by leaving a comment below…
Liked the story? Share it with friends.