Just because you don't have any vacations lined up doesn't mean you can't travel to a far away place in your own home. You can turn any room into an exotic sanctuary with just a few carefully curated pieces inspired by foreign lands. Moroccan style is a designer's favorite because of its saturated colors and distinctive accents, but it may seem intimidating since it can go in the wrong direction and look too over-the-top and garish if done incorrectly.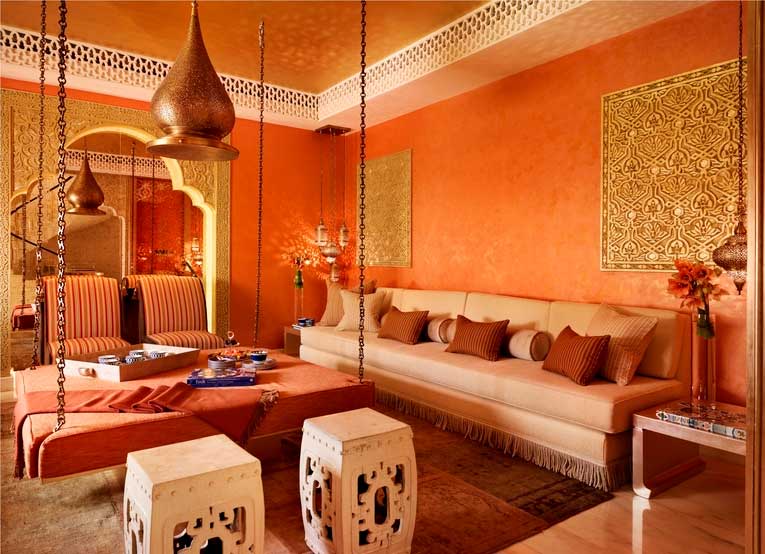 We looked to this stunning red ochre sitting room designed by London-based interior designer Katharine Pooley for a client's private villa in Qatar as a starting point for some tasteful touches that can transport you to Casablanca and Marrakesh any time you feel like it.
Color & Comfort
Add comfort and a splash of color with some versatile Moroccan poufs that can be used as seats or ottomans. Each one is crafted by artisans using eco-friendly processes. We recommend purchasing them in neutral colors (silver, white, grey or gold) so that they can be used in other rooms as well.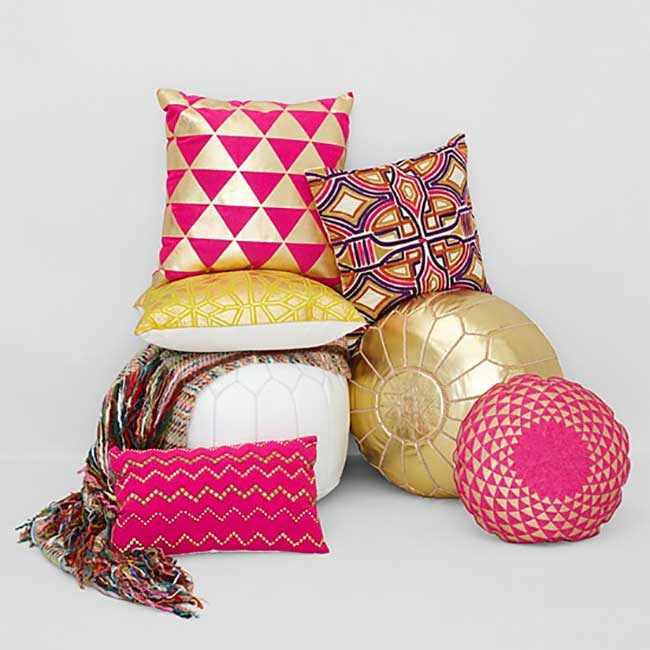 Dazzling Lighting
For lighting, set the mood with a chiseled metal lantern, or create a vignette by hanging a few smaller versions in varied lengths. Because they cast such intricate shadows, they'll add intrigue to your walls without the need for wallpaper or paint.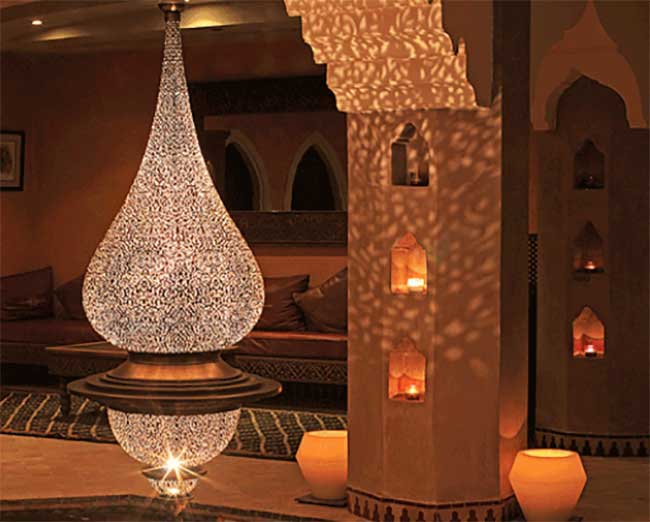 Plush Patterned Rugs
Underfoot, go for a colored rug in an oversized statement pattern. This hand-tufted Opal wool rug emblazoned with a modern take on the traditional trellis motif is a solid choice and comes in seven saturated hues.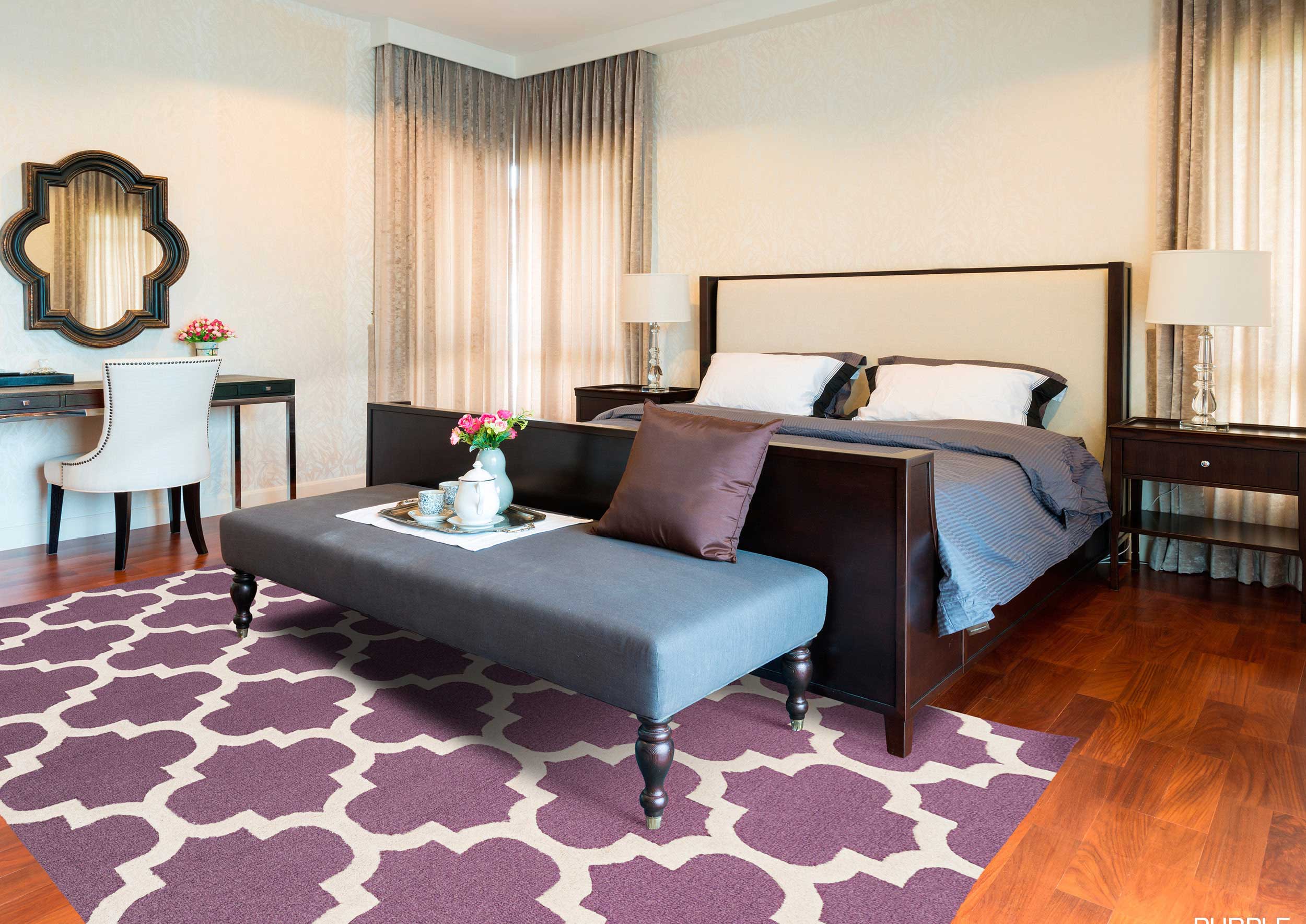 Comfy Modular Seating
Top your new rug with some low seating like Fama's Arianne collection of sofas. It comes in a wide range of shades and looks more like thick cushions rather than a couch for a casual, loungey vibe.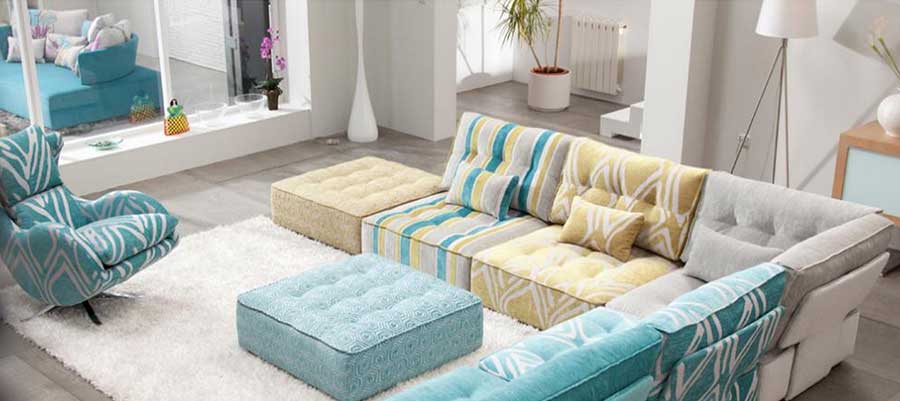 Setting the Mood
Once your seating is in place, create the feeling of being inside of a jewel box by enveloping your space with some draped fabric. Don't worry about hanging curtains all around the room – it really just takes a few strategically placed drapings to achieve the look. Designer Justina Blakeney's impromptu "fort" (seen below) is a fun example. Head to Design Sponge to see exactly how Justina achieved the look.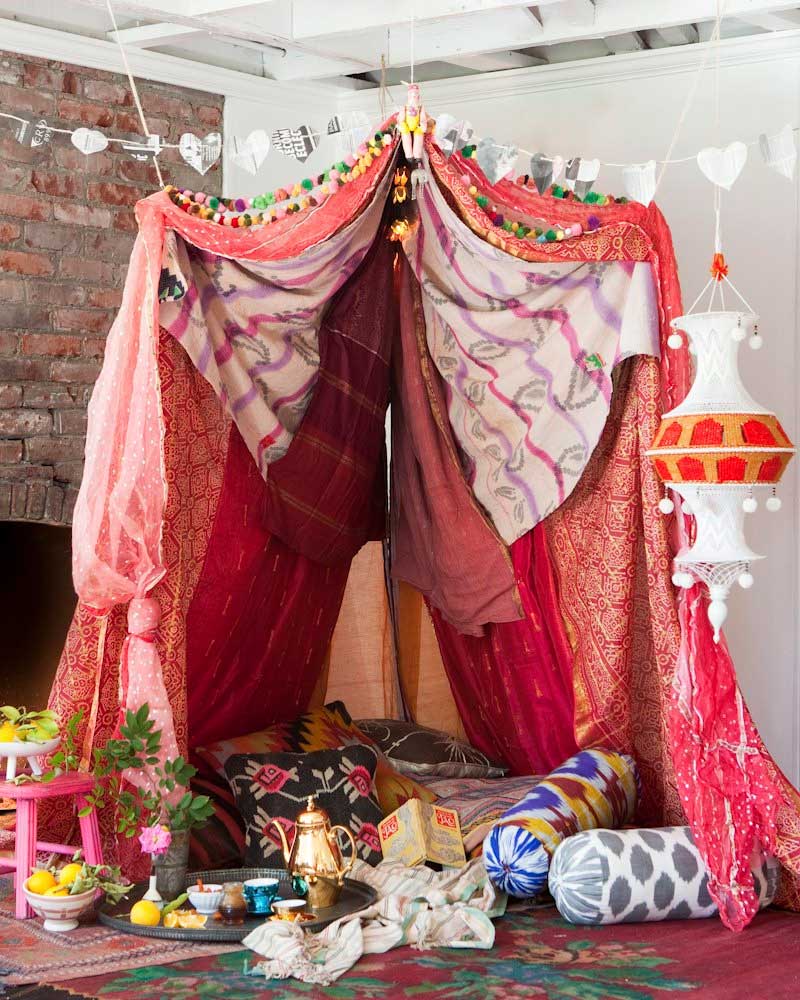 Taking It Outdoors
Next, you'll need a place to rest your dates, spiced nuts and Moroccan tea, so this low-to-the-ground metal tray table from Pottery Barn will do quite nicely. The top is actually removable so you'll be able to easily make quick trips back and forth to the kitchen to grab more snacks.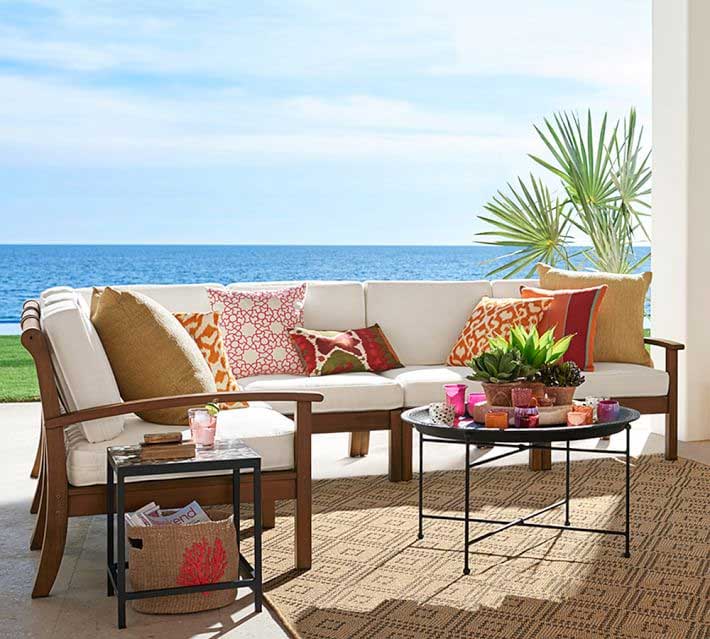 Accessorize with Panache
For a few additional places for people to rest their drinks or take a seat, these glazed ceramic stools by Abbyson Living make great pinch hitters. The style is a bit more Asian than Moroccan, but the basic shape and geometric cutouts mesh well with the overall theme, so unless you have any friends who are art history buffs, no one will be the wiser.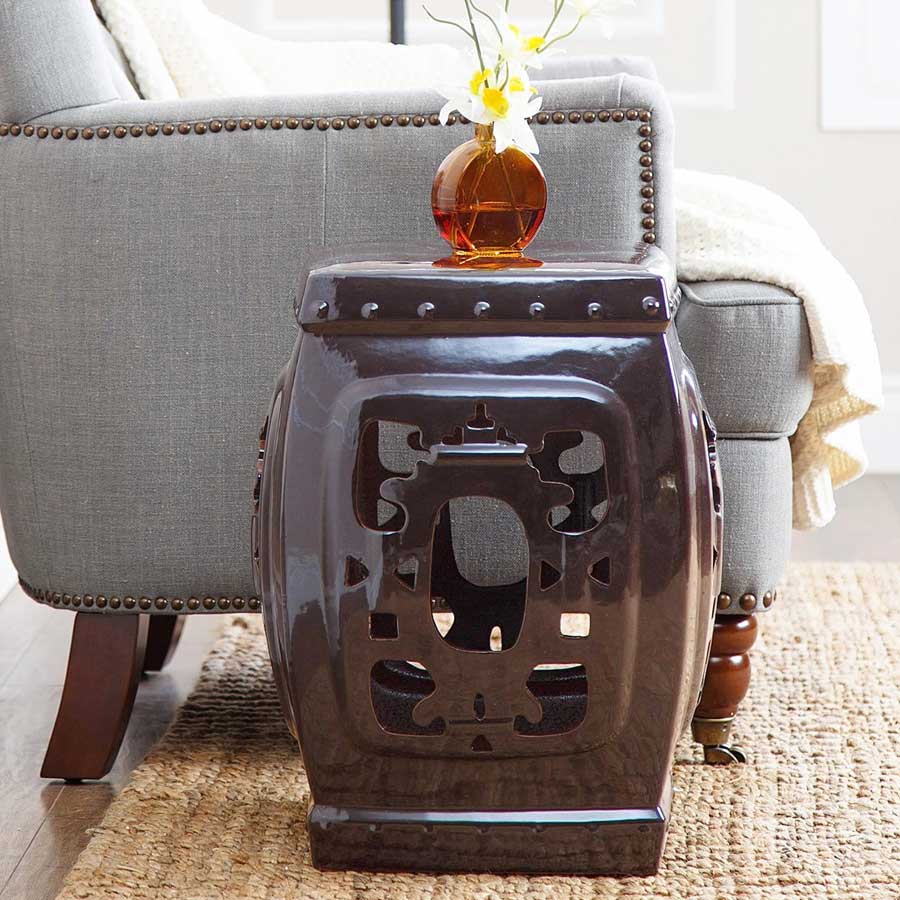 For a finishing touch, serve your guests drinks in these gem-toned Moroccan glasses. Or use them as decorative accents or candle holders when they're not in use.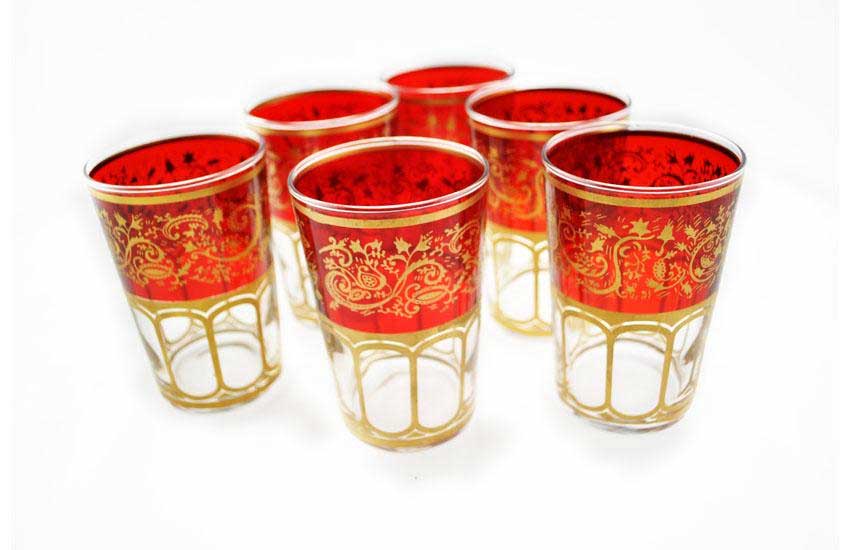 Ready to take a trip to Morocco without having to leave your home?