The chair we sit in as we eat has an important role to play in the dining experience. Whatever the occasion or circumstance, a great seat is always a necessity when noshing. And given the ever-expanding roles played by many dining tables – a place to eat, work, read and congregate – a chair must be enjoyable and suitable. Good design is essential; a chair should be aesthetic, useful and long-lasting. Ergo, these twelve seats will certainly bring design to the table.
CH33
Hans J. Wegner, the virtuoso and maestro chair designer, designed the CH33 dining chair for Carl Hansen & Søn in 1957. Initially in production for just ten years, Carl Hansen reintroduced the CH33 in 2012 after taking a fresh look at the chair. The CH33 is a dynamic and modern piece; quintessentially Wegner in style, its bijou form will make a statement in any contemporary dinette space.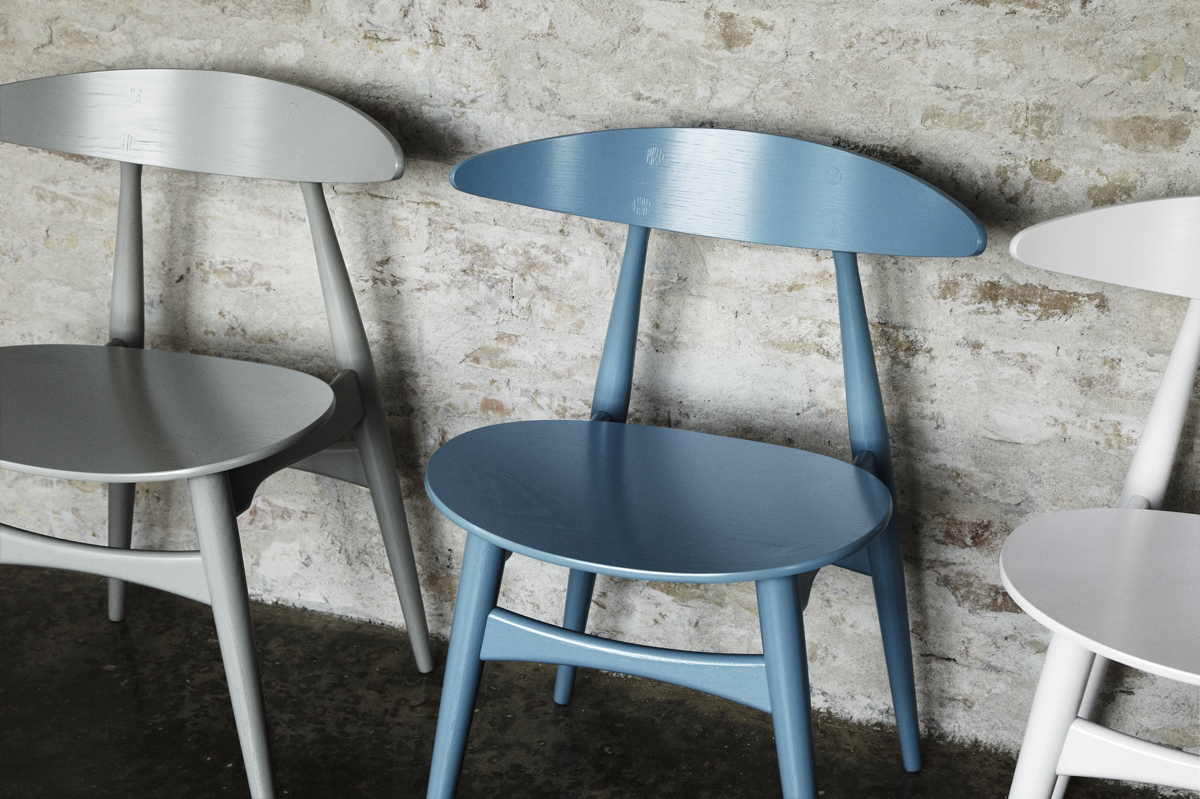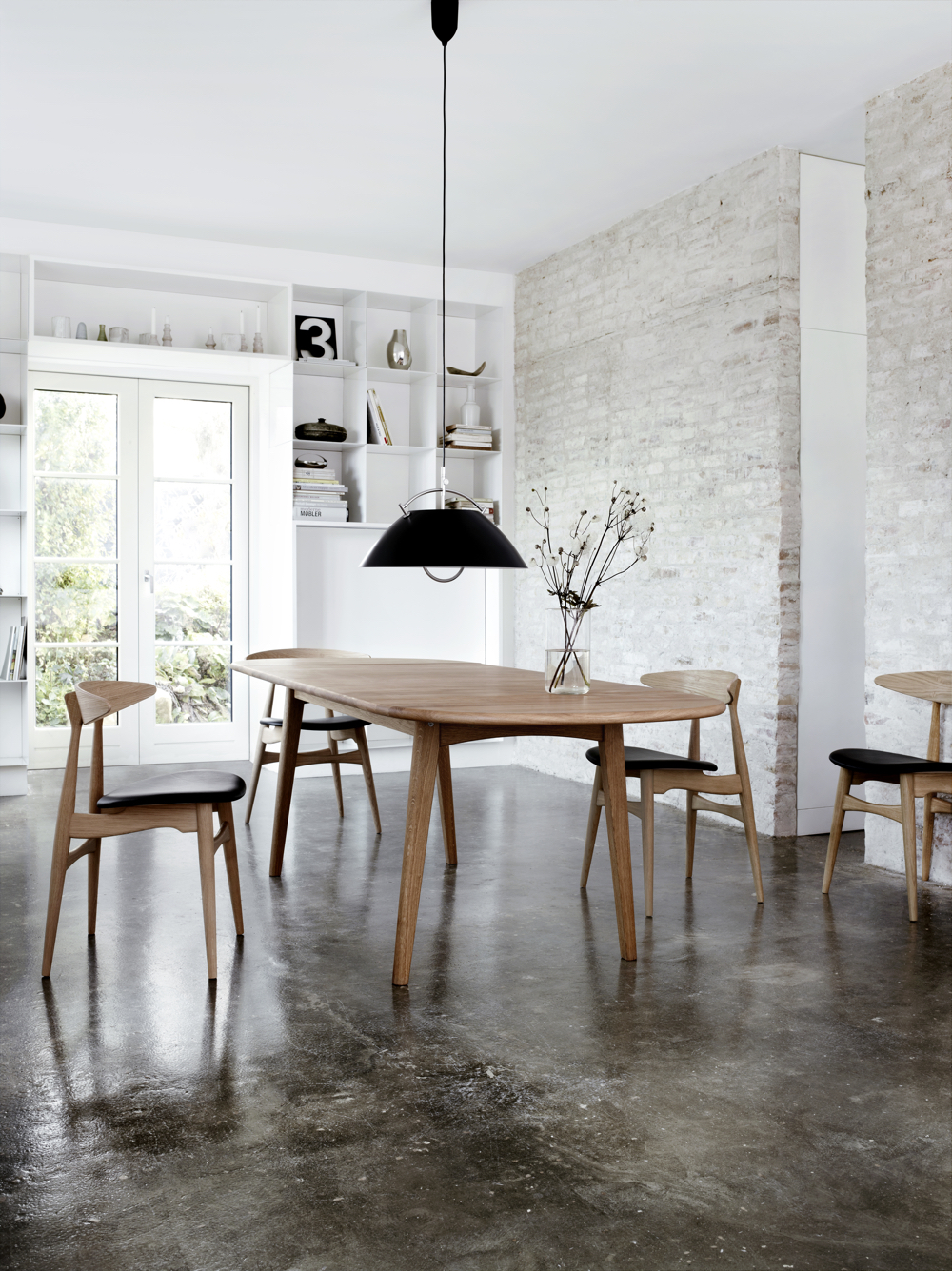 Images © Carl Hansen & Søn.
Church Chair
Søren Rose Kjær has made quite an impact in Danish design since establishing the eponymously named Søren Rose Studio in 2008. The studio merges a Nordic clarity of expression and authenticity in design with a contemporary edge. Its designs often have a classic bent and an integrity that encourages use in a manner that is natural and unfeigned. One example is the Church chair, a piece originally designed for The Church of England. Now part of the Søren Rose Studio collection, it is a stackable wooden chair perfect for dining.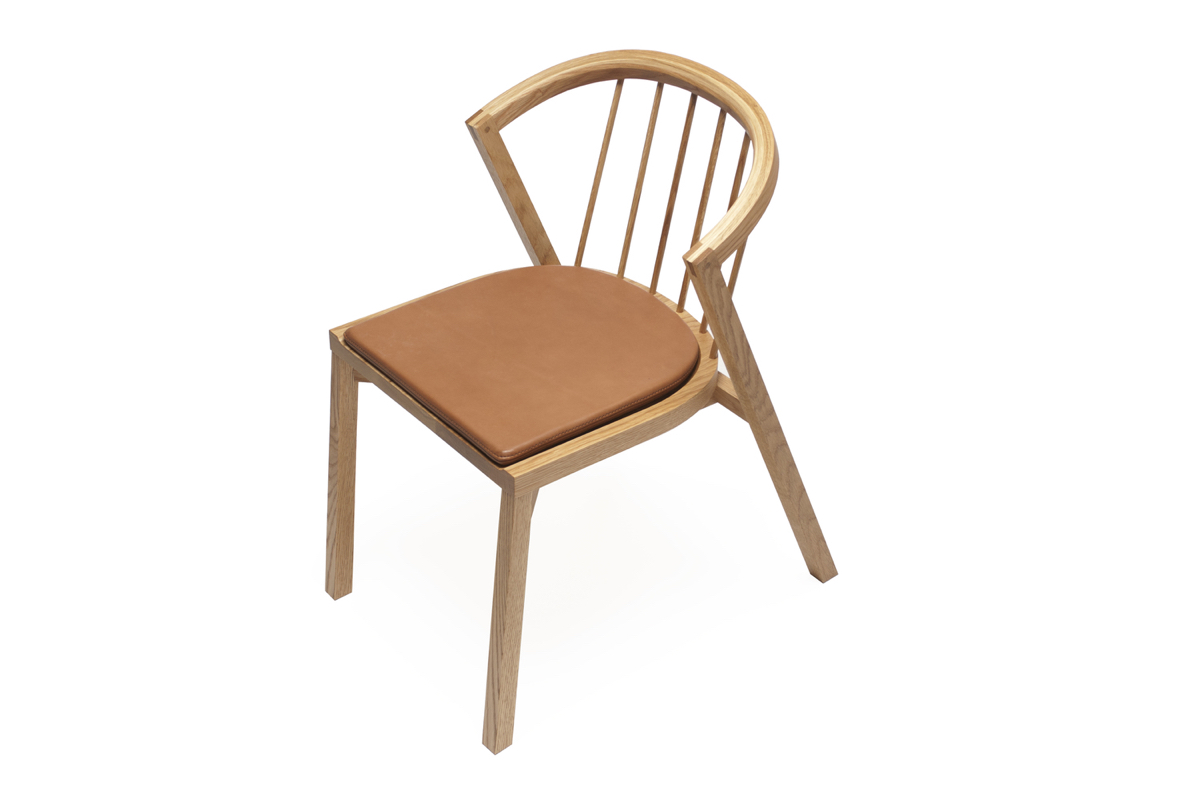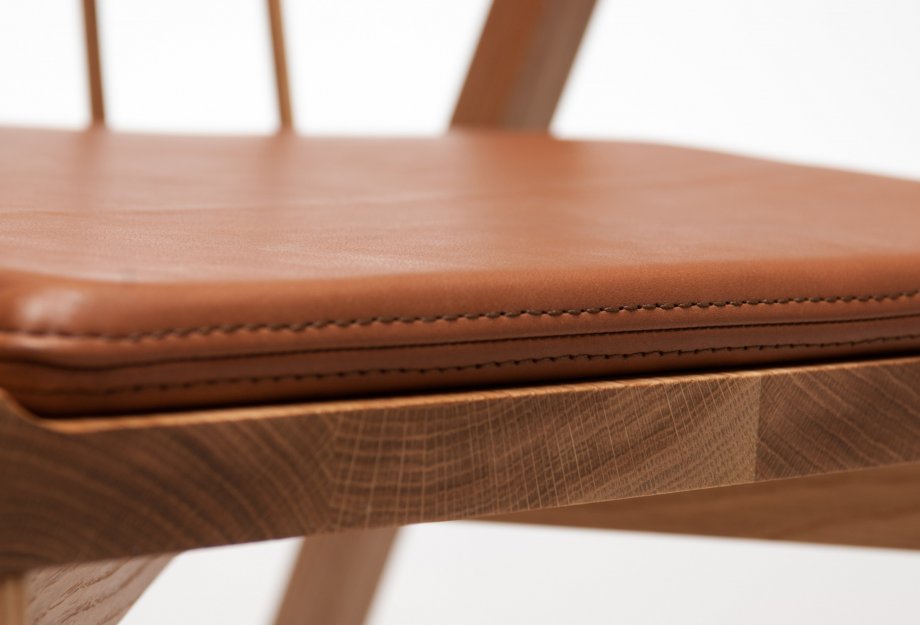 Images © Søren Rose Studio.
Eames Plastic Side Chairs
Moulded to fit the contours of the human body, Charles & Ray Eames Plastic Chairs are a veritable design tour de force. Launched in 1950, they were the world's first high production plastic chairs. The Eameses also combined the chair's shell with different bases, each one iconic in its own right. The Plastic Side Chair is a technical feat and remains a classic choice for the design-savvy consumer. It's available in many color, material and fabric combinations.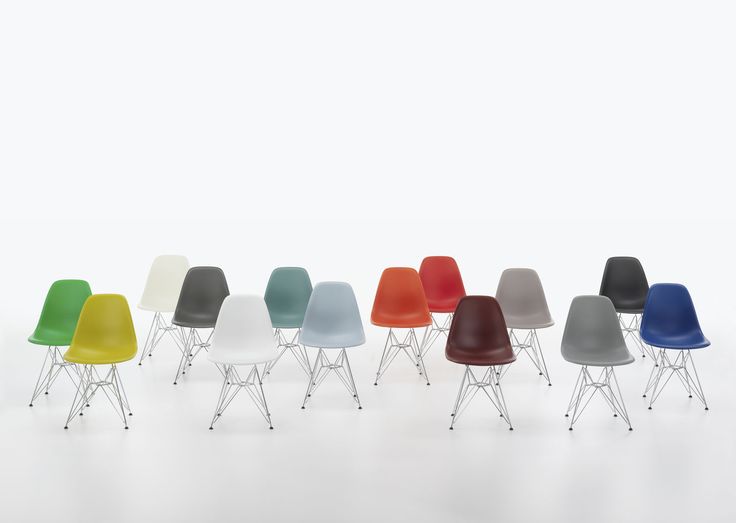 Eames Plastic Side Chair DSR © Vitra AG.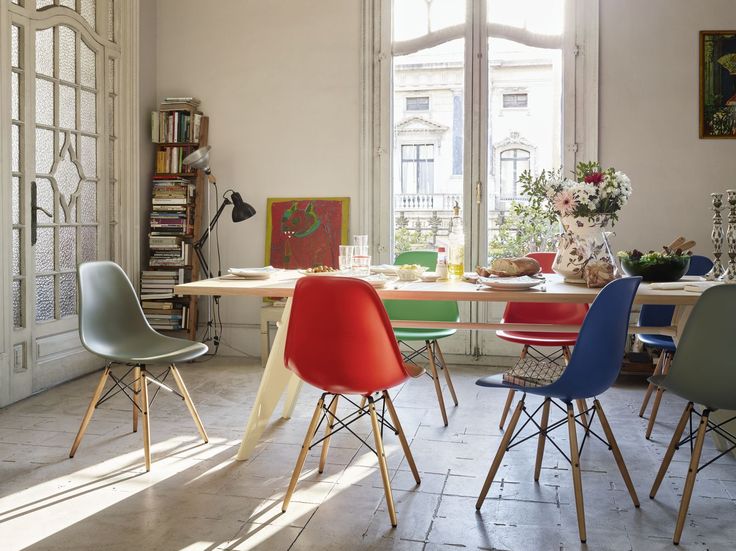 Eames Plastic Side Chair DSW © Vitra AG.
Fin Dining Chair
The Fin Dining Chair by esteemed British industrial designer Matthew Hilton is a well-made, elegant and simple piece of good design. Created using solid wood (either oak or walnut), the chair's contoured 'fin' emerges from its legs. The Fin Dining Chair is manufactured by De La Espada.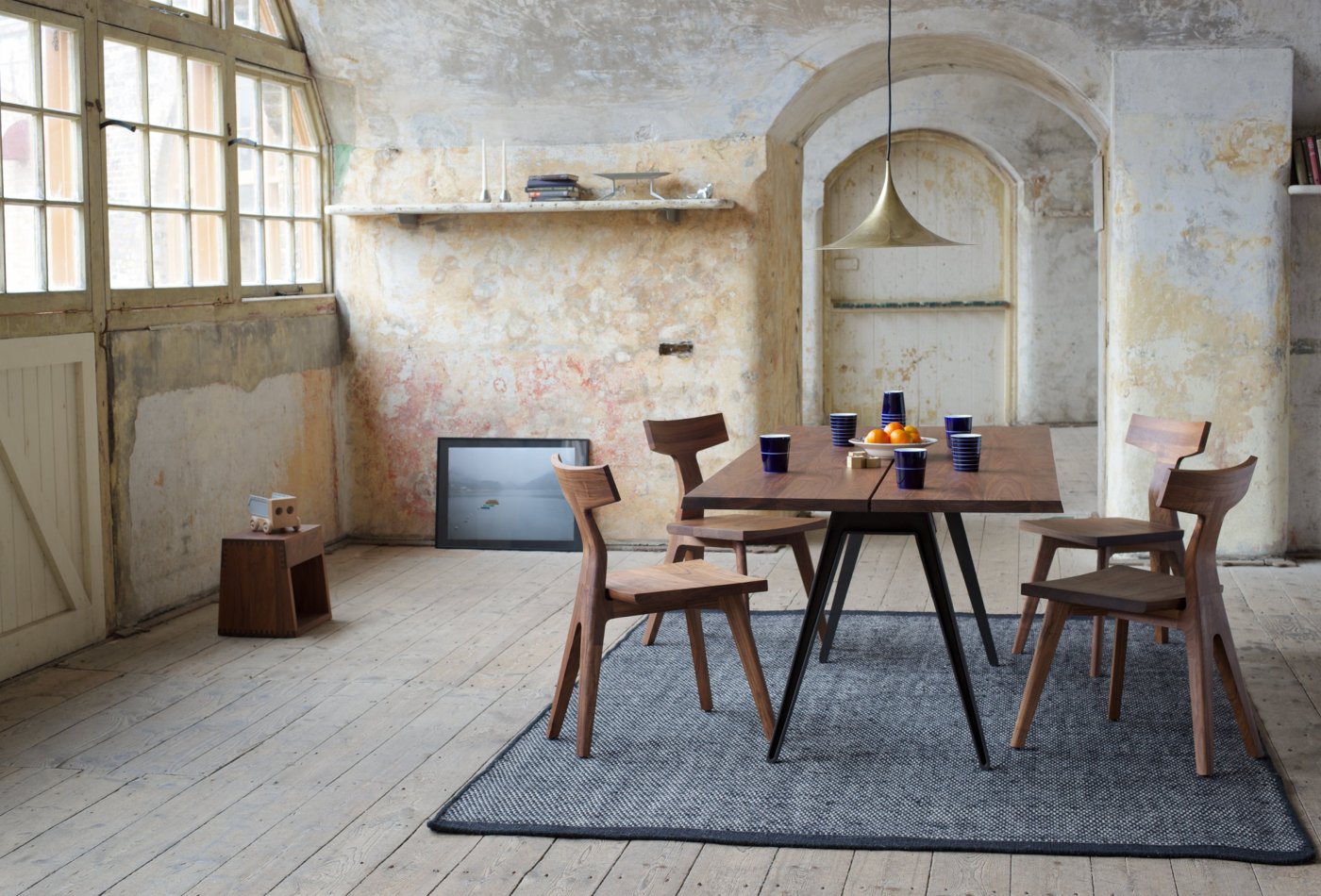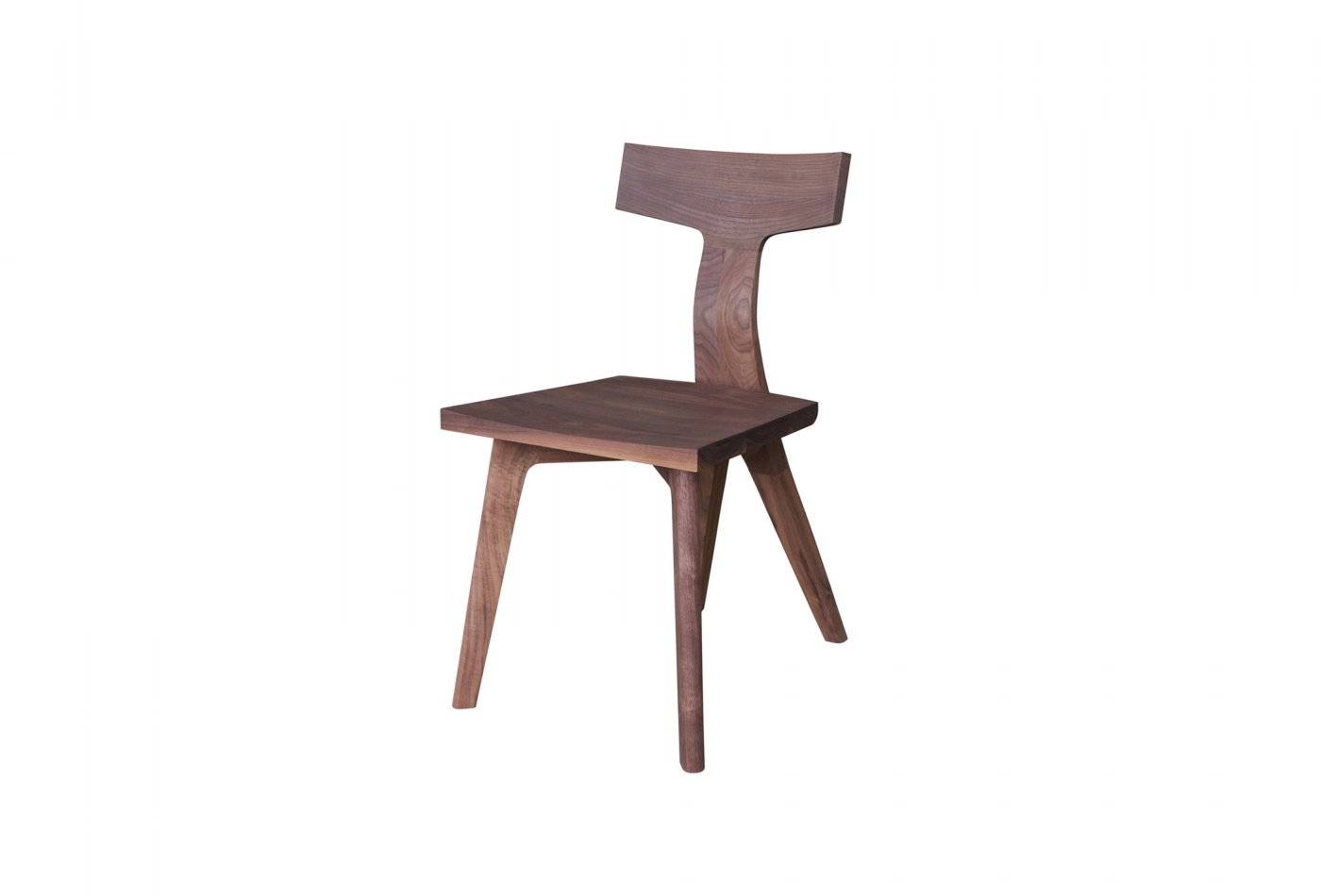 Images © De La Espada.
High Chair K65
Designed in 1935 by Alvar Aalto, unquestionably Finland's most prominent 20th century architect, the High Chair K65 is a classically modern design piece that showcases Aalto's use of bent plywood. It is a timeless countertop companion.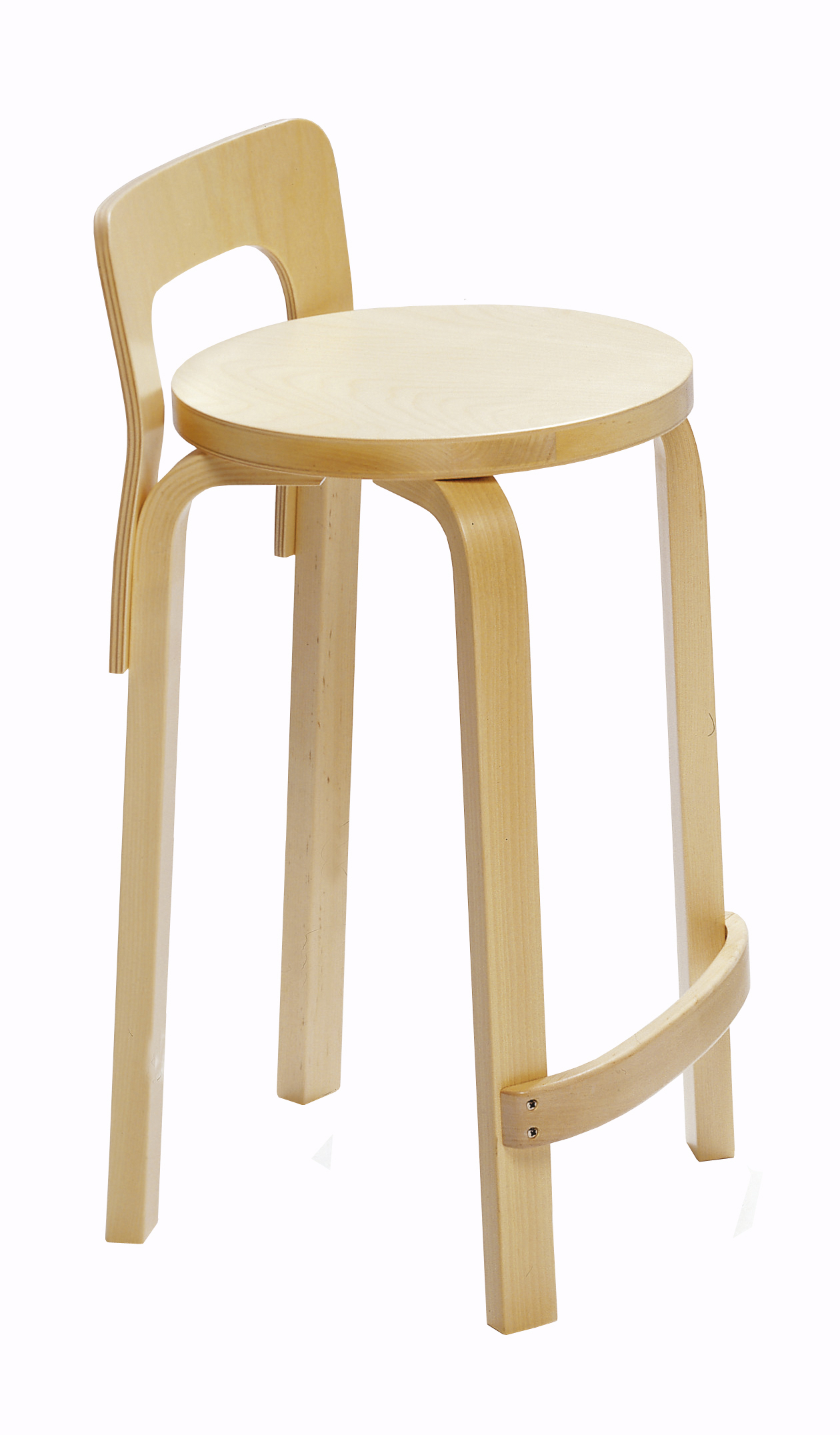 Image © Artek.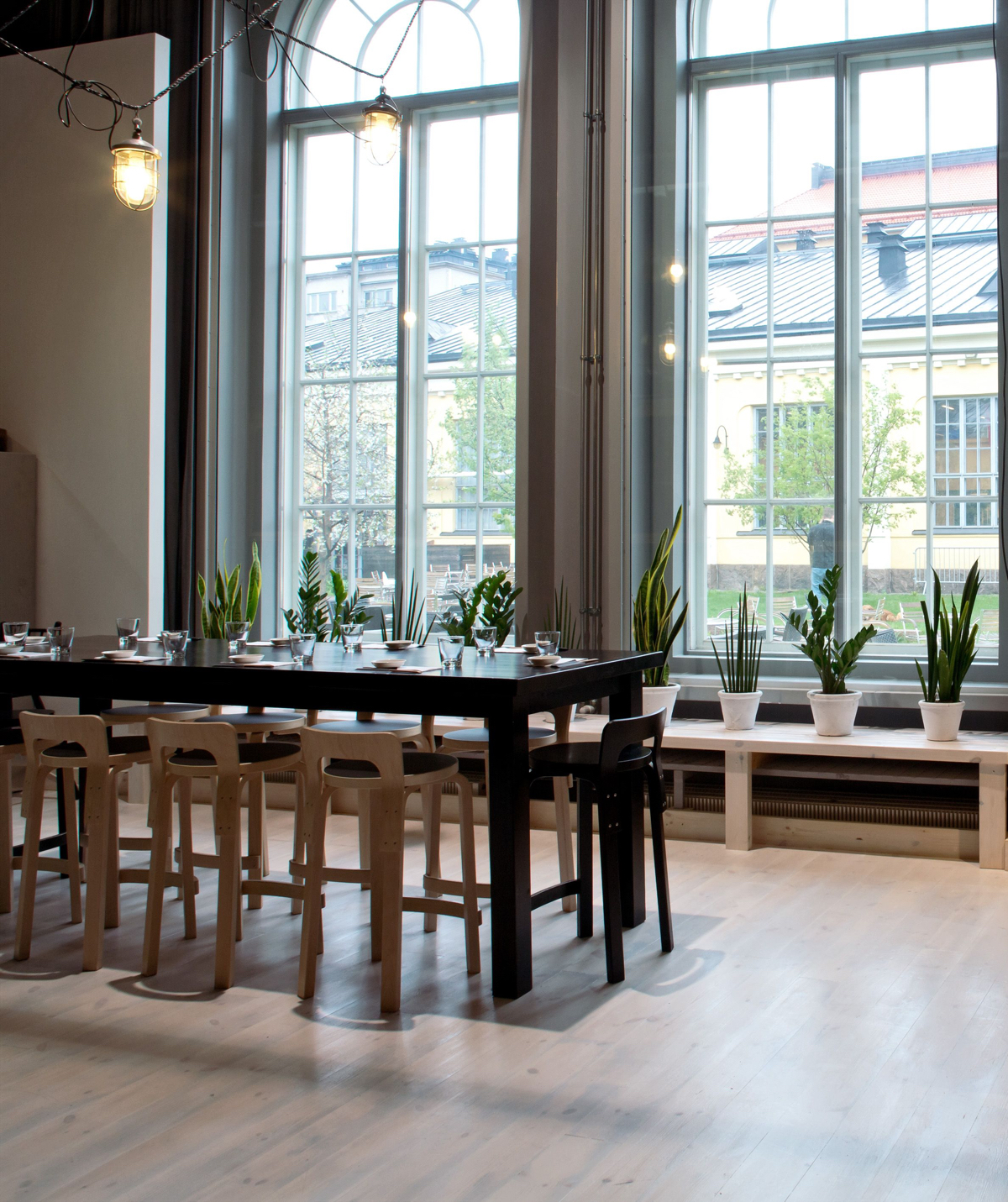 Sushibar Korjaamo. Image © Artek.
Knot Chair
Realized by Japanese designer Tatsuo Kuroda for Normann Copenhagen, the Knot Chair combines classic design fare with a simple, modern aesthetic. The chair's frame is made using ash and beech woods and tied together with paper cord, providing both firm support and a visually stylish countenance. Tatsuo Kuroda takes inspiration from Danish design classics, a fact clearly manifested in the Knot Chair's nod to Scandinavian design.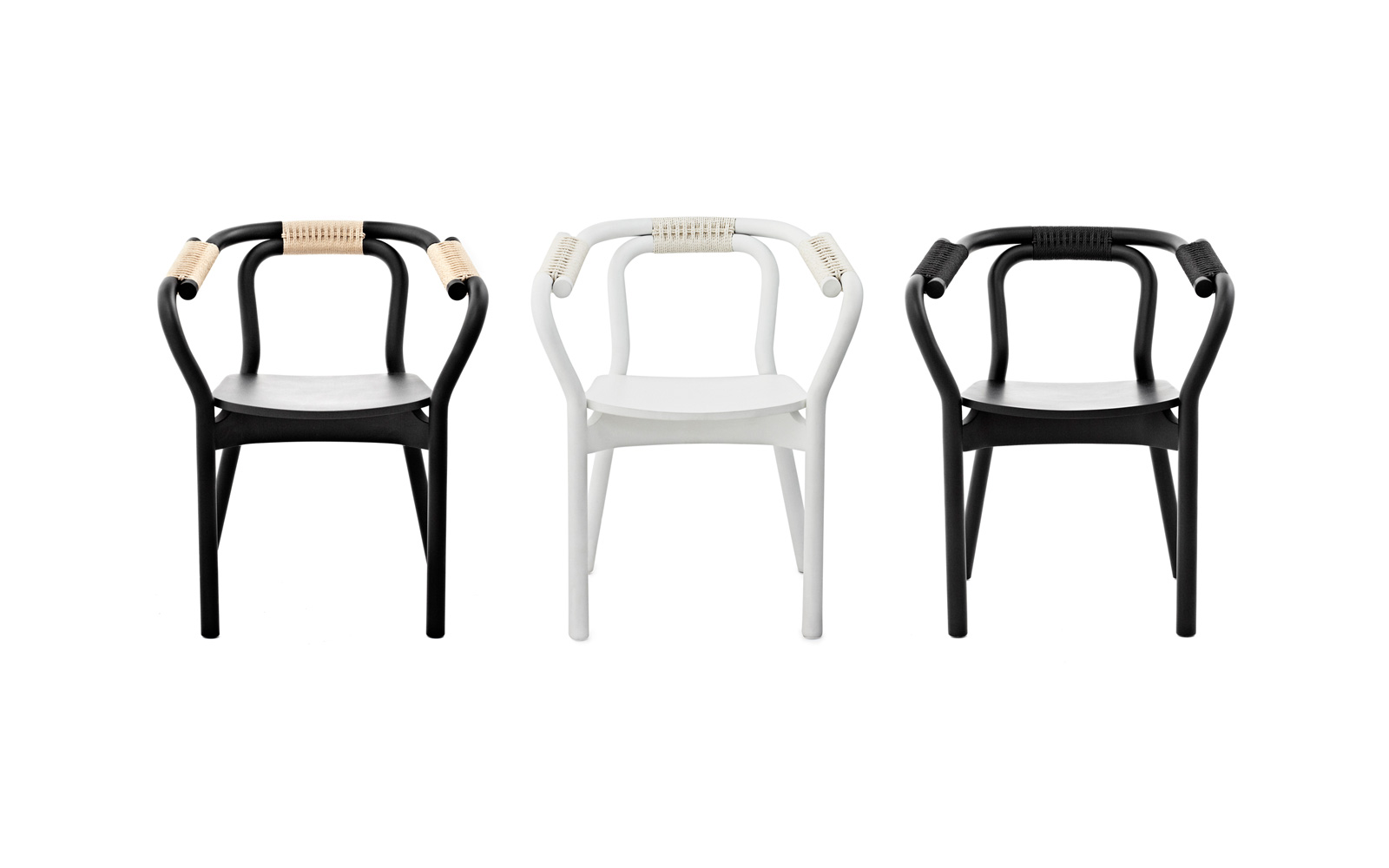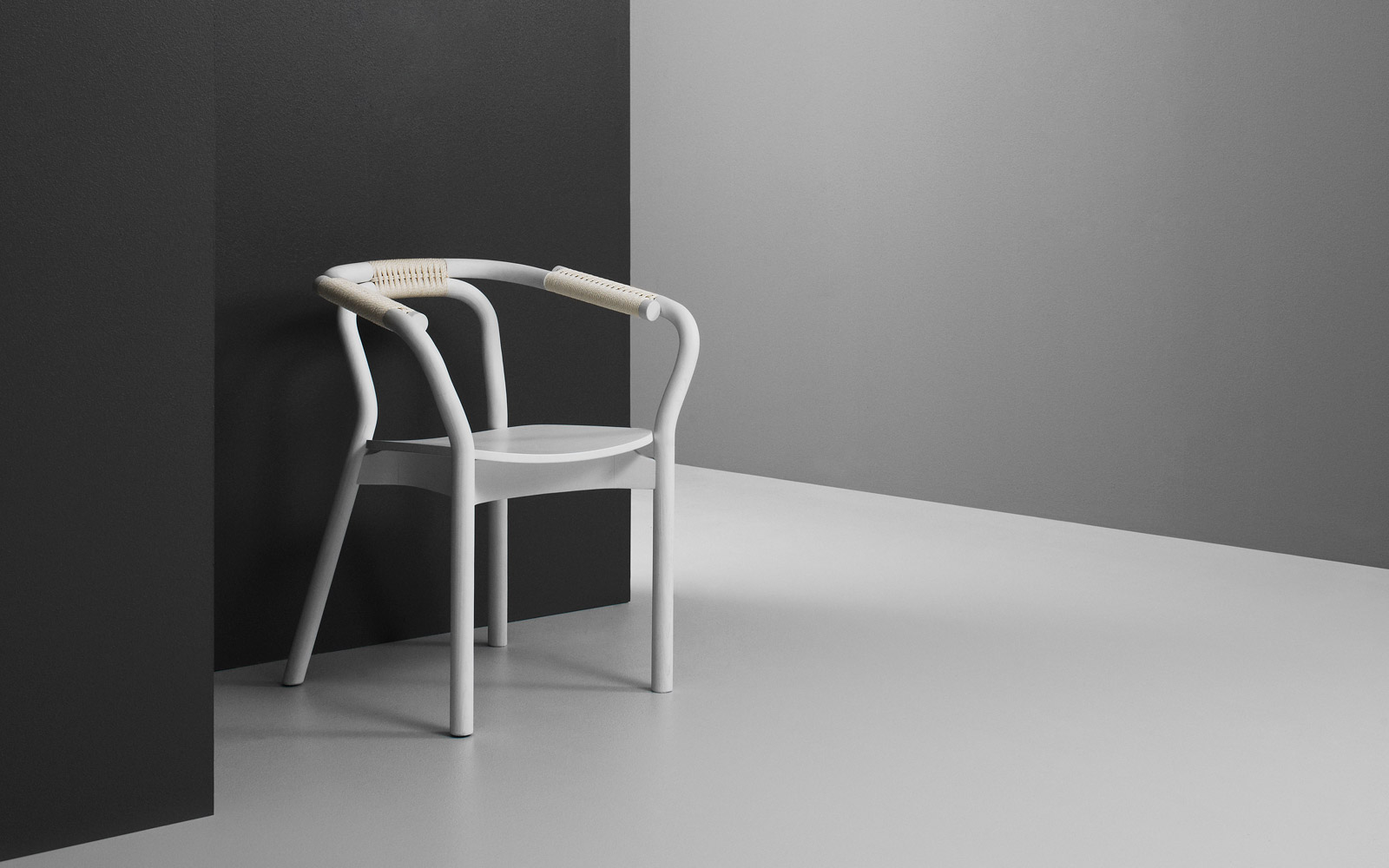 Images © 2015 Normann Copenhagen.
Pirkka Bench
The Pirkka Bench was designed by llmari Tapiovaara in 1955 and captures the essence of great midcentury Finnish design. It is at once a statement piece, yet retains a quiet dignity and presence. With a stained solid pine seat and black lacquered solid birch trestle, the Pirkka Bench will happily accommodate friends, family and even strangers.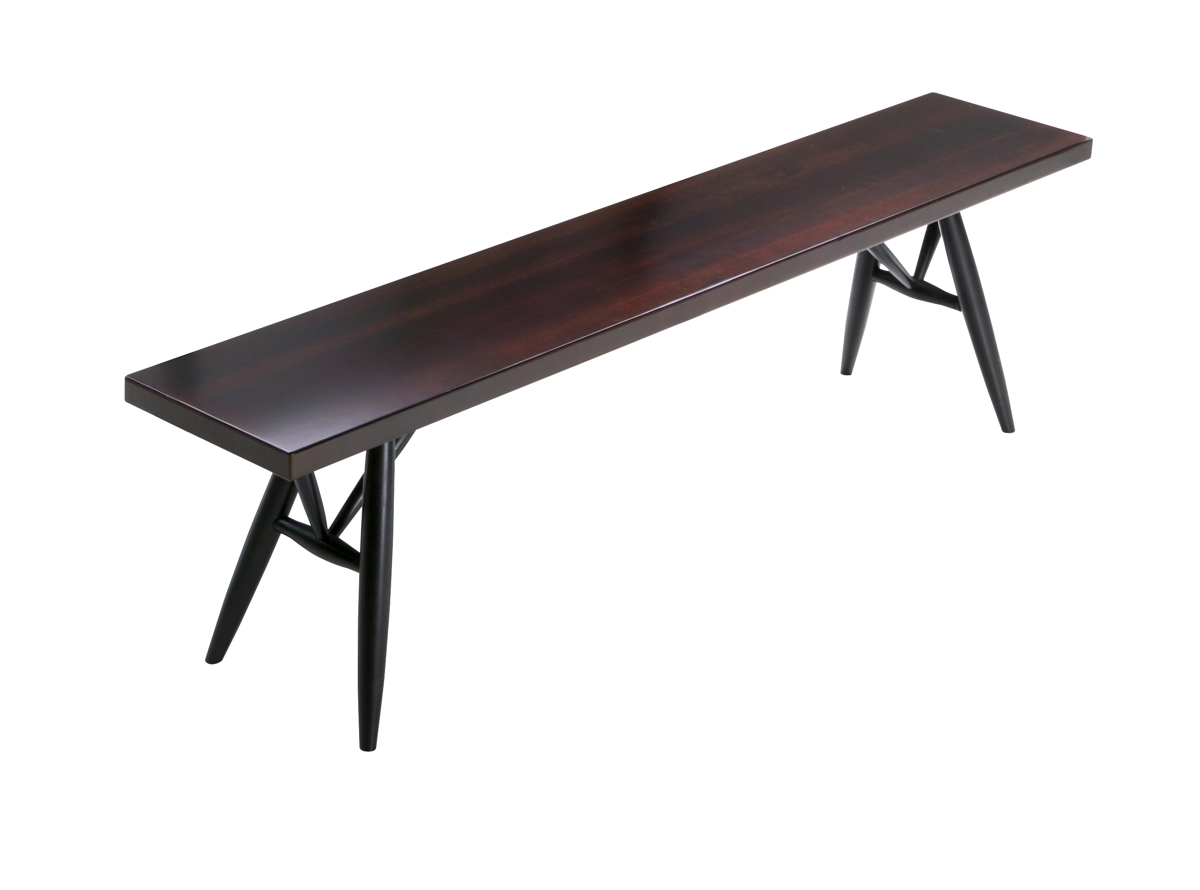 Image © Artek.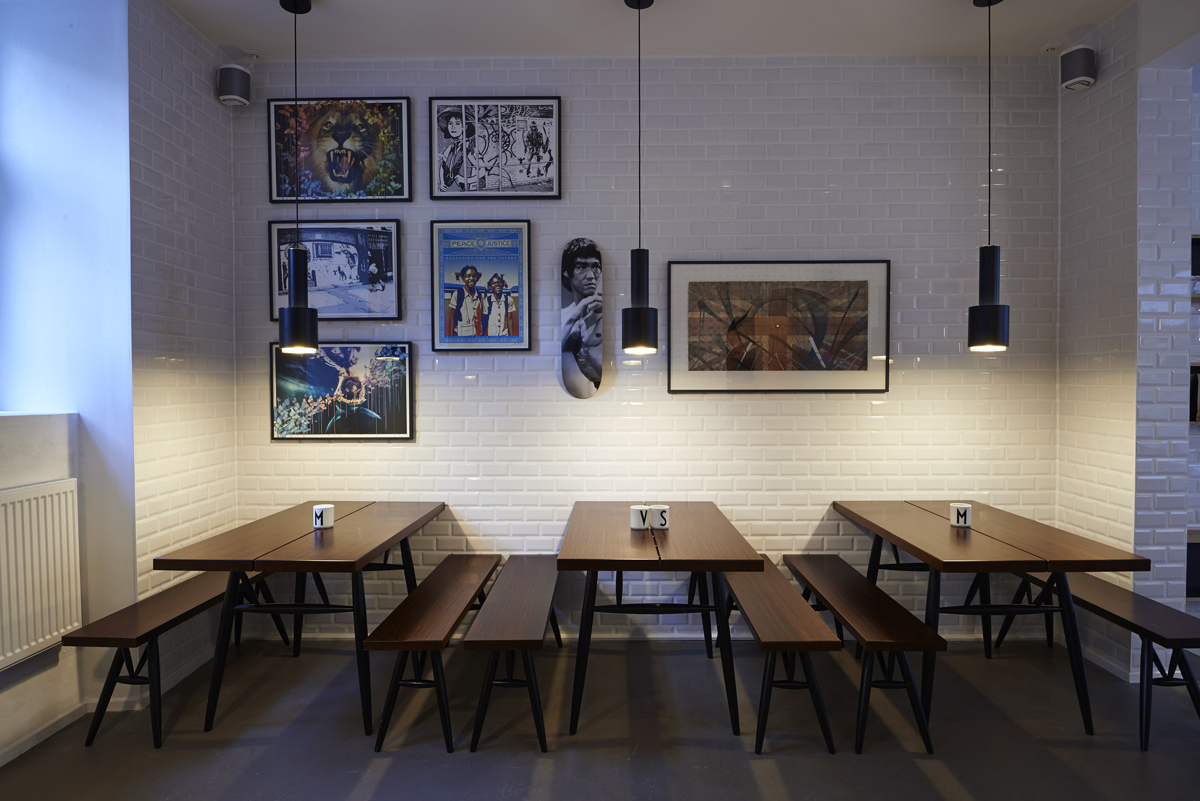 Man versus Machine Coffee Roastery in Munich. Photo by Jan Schuenke & Marco Mehrwald © Artek.
Spindle Chair
BassamFellows, the joining together of architect Craig Bassam and creative director Scott Fellows, is a classic synthesis of luxury and urbanity that can be described in terms of innovative craftsmanship and honest design. The BassamFellows Spindle Chair, inspired by the classic English Windsor Chair, is a distinctive modern reading that combines walnut and brass.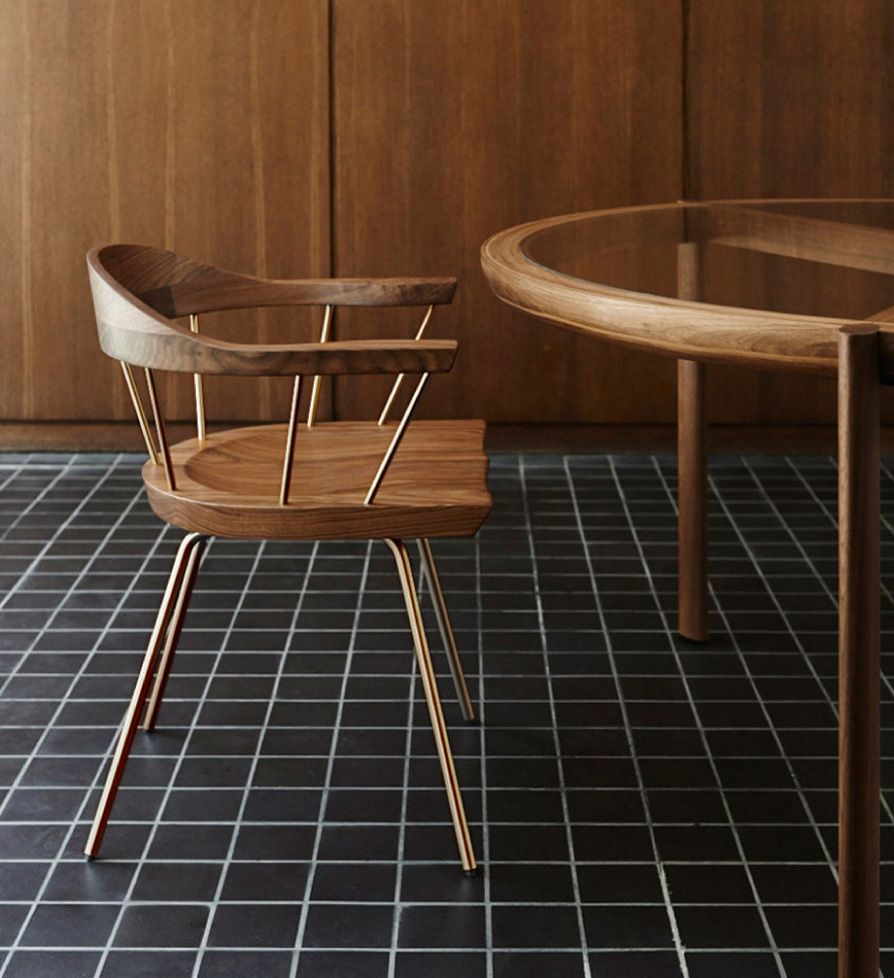 Photo by Jai Odell © BassamFellows.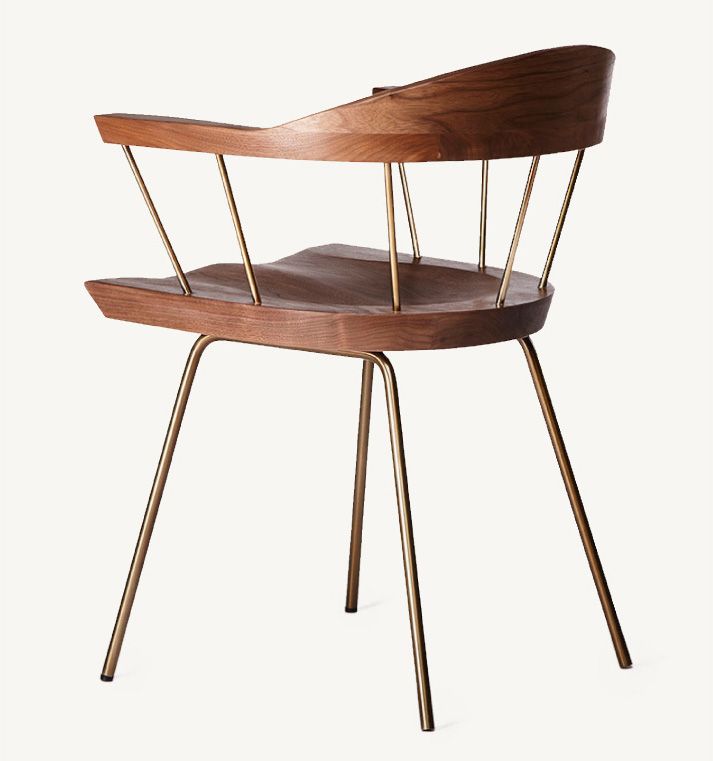 Photo by Matteo Mendiola © BassamFellows.
Steelwood Chair
The Steelwood Chair was designed by brothers Ronan and Erwan Bouroullec for Magis. As the name implies, the chair combines a steel frame with wooden legs (in either solid beech or solid American walnut). Intended for a lifetime of use, this chair will develop a decorative patina as it matures with age and wear. The wish of Ronan and Erwan Bouroullec was to have a universal chair, available to everyone, that would last across generations.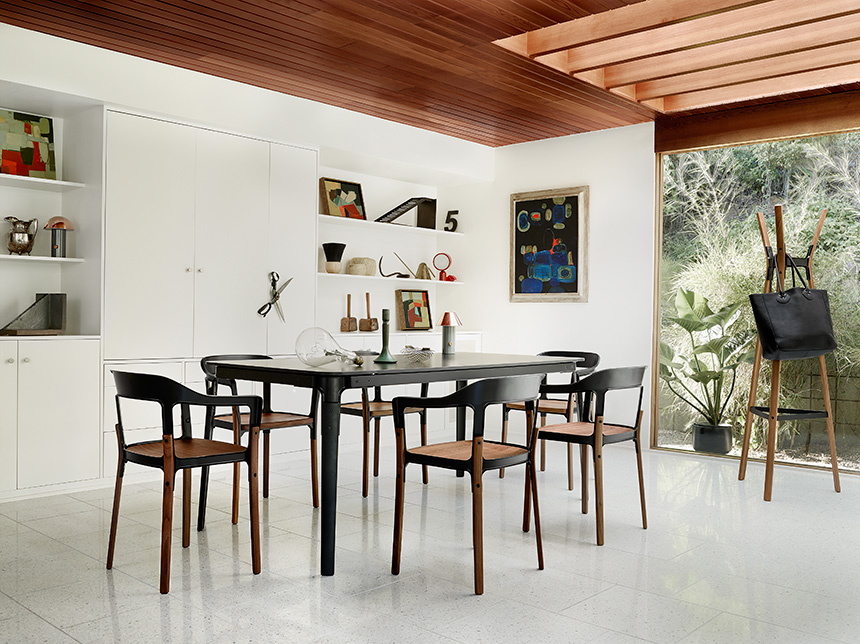 Image via Herman Miller.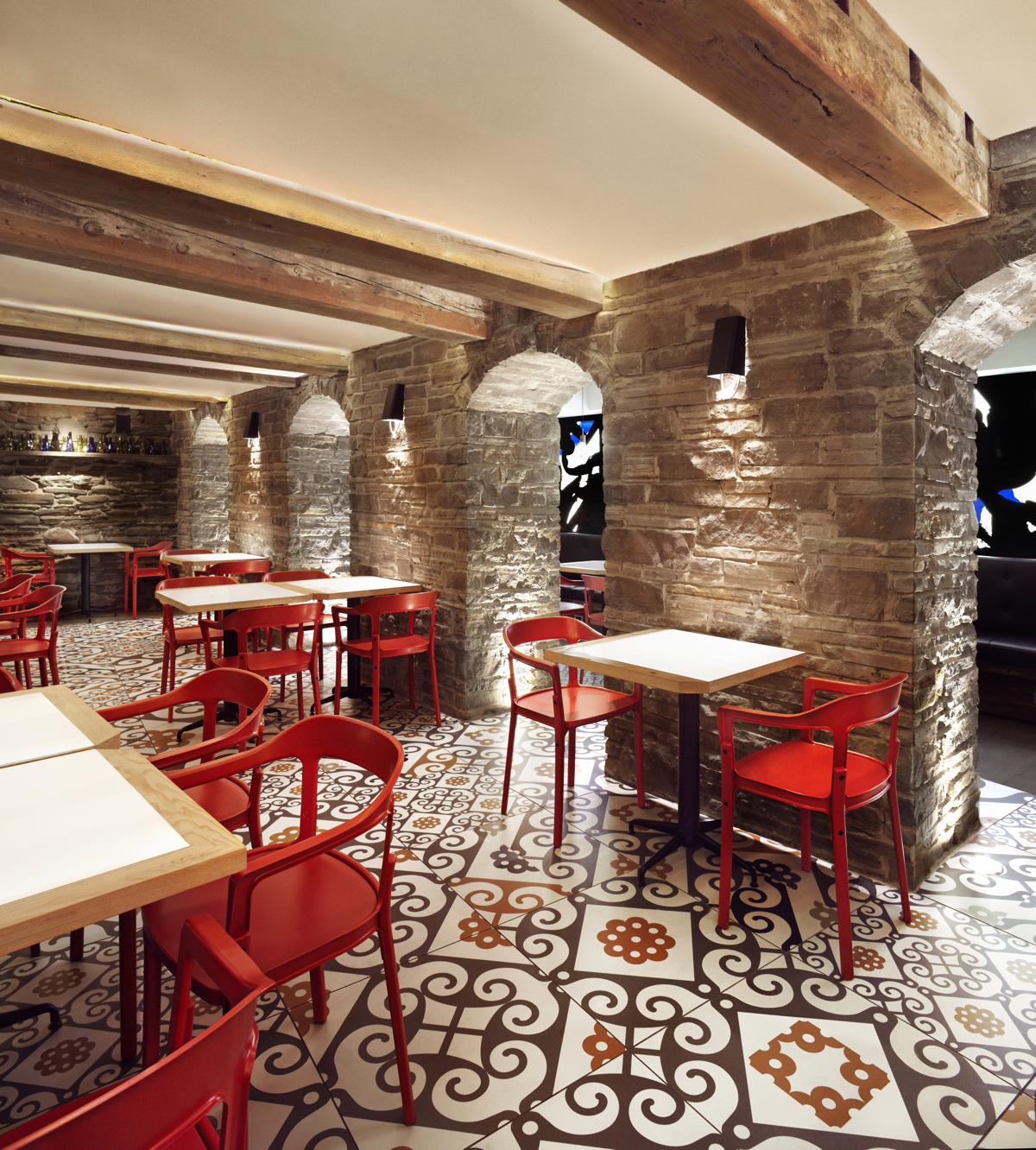 Image via Ghenos.
Tongue
The Tongue chair was designed by Arne Jacobsen, the infinitely renowned Danish architect and furniture designer, and is a piece that vanished for quite some time. Resurrected by design company HOWE, the Tongue, with its organic and sculptural form, is classic Jacobsen. Its winsome and cheeky gait is sure to perk up any dining space.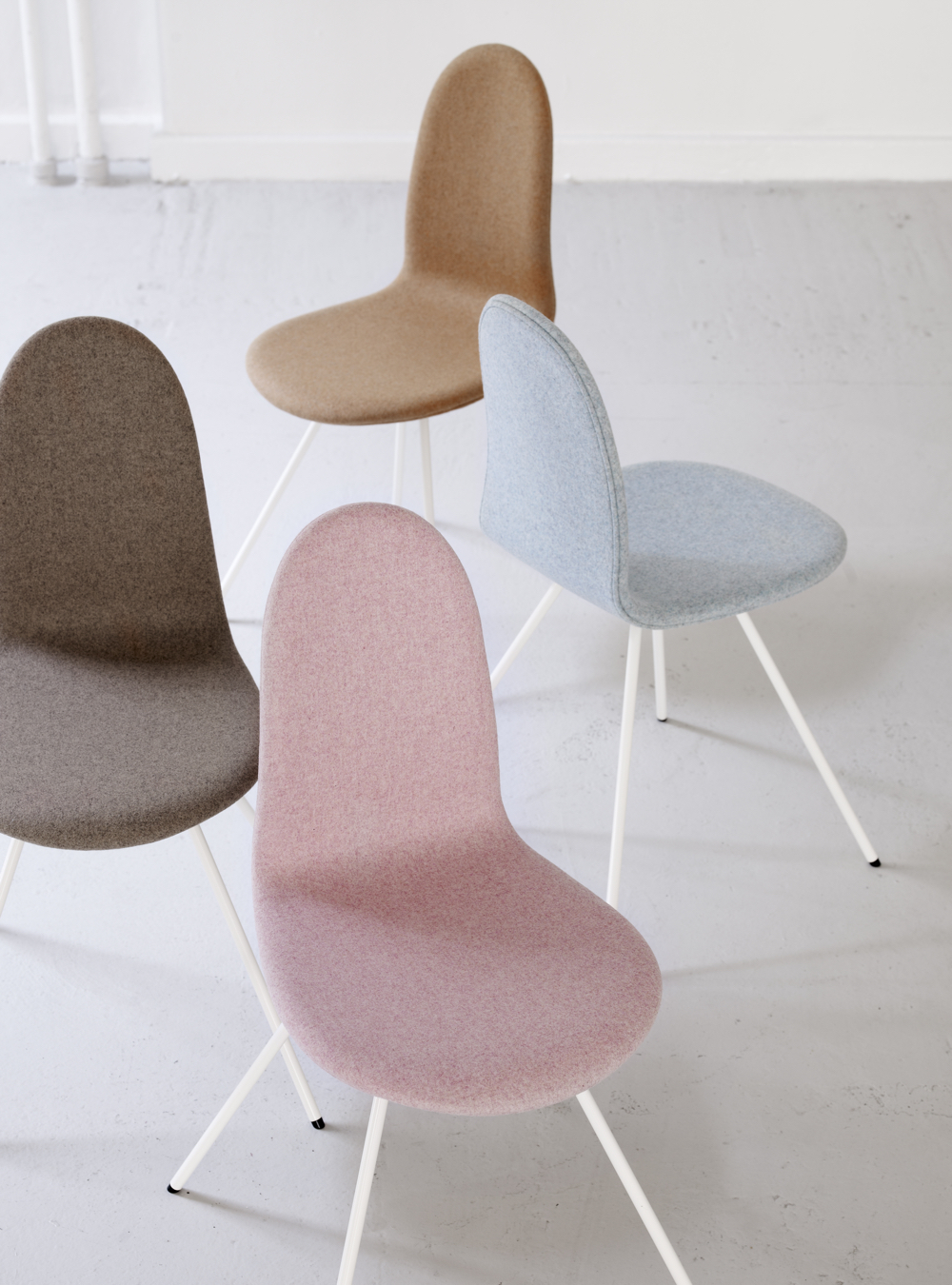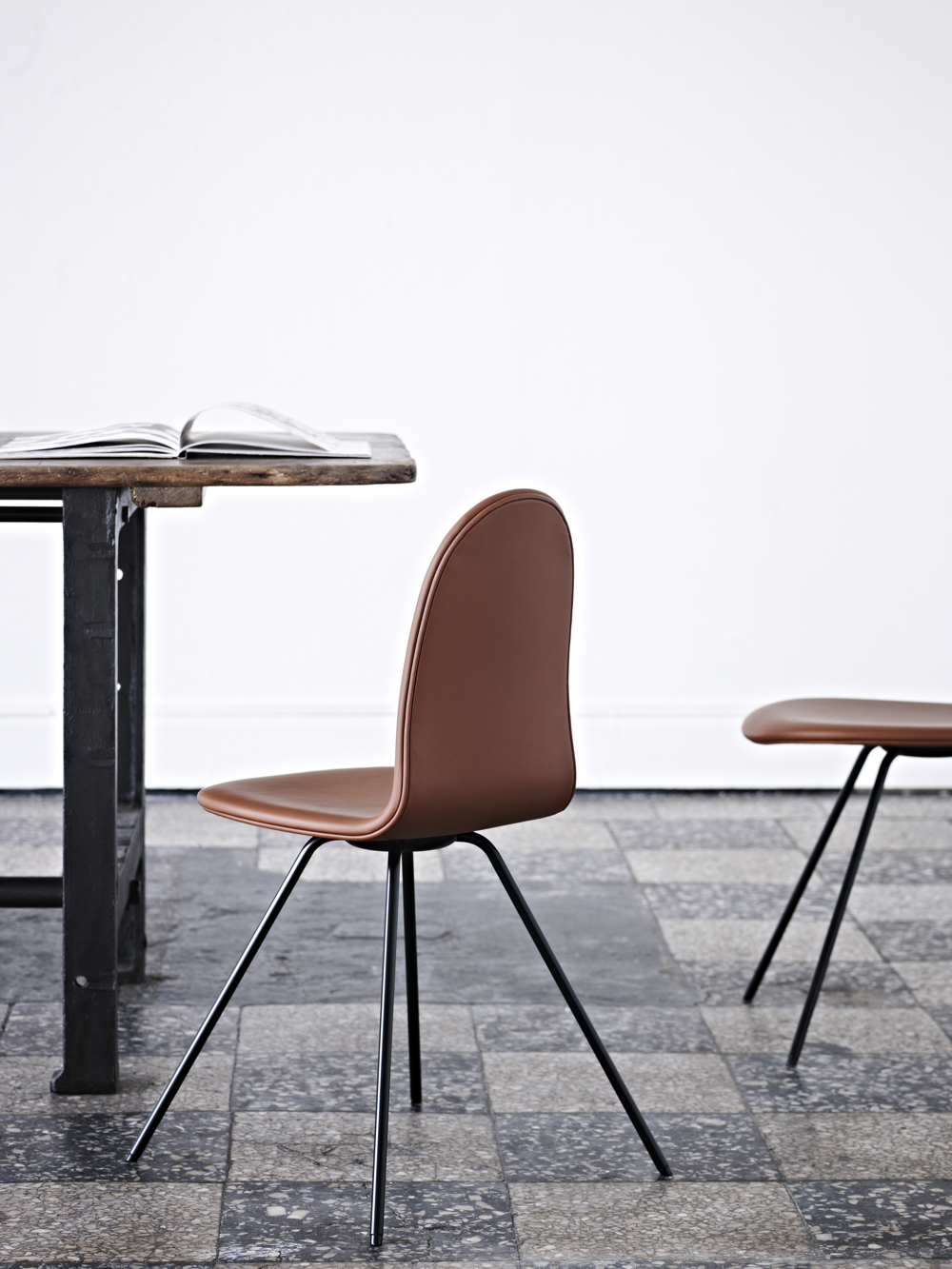 Images © HOWE a/s.
Tulip Chair
Originally known as the Pedestal, the Tulip Chair was designer Eero Saarinen's solution to redressing the clutter of chair legs. His vow was to set right the "ugly, confusing, unrestful world" beneath chairs and tables. In the Tulip, Saarinen created a true classic.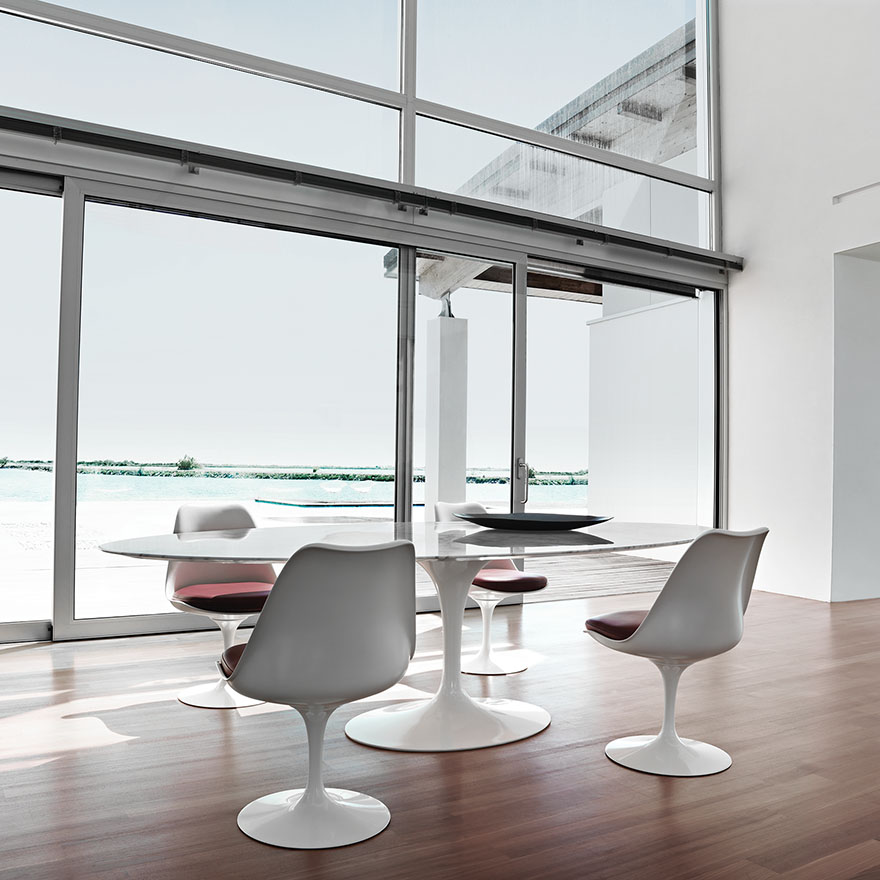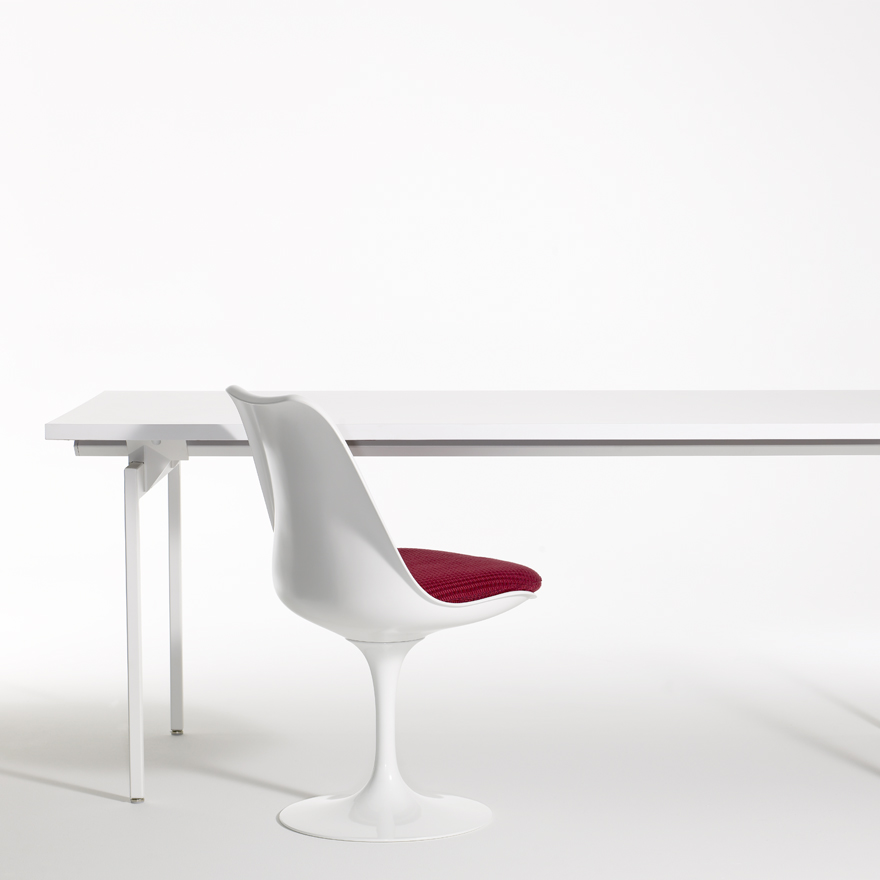 Images © 2015 Knoll, Inc.
Visu
The Visu chair is the creation of Finnish designer Mika Tolvanen, a graduate of the Royal College of Art in London. Designed for Scandinavian design company Muuto, Visu is a reference to the Finnish word for precision. In designing Visu, Mika Tolvanen observes: "The task was to create a personal interpretation of the ever-relevant plywood/shell chair. I wanted my chair to have an unobtrusive and timeless nature that is familiar but never boring." (Source) The Visu chair is available in a range of shell colours, upholstery options and bases.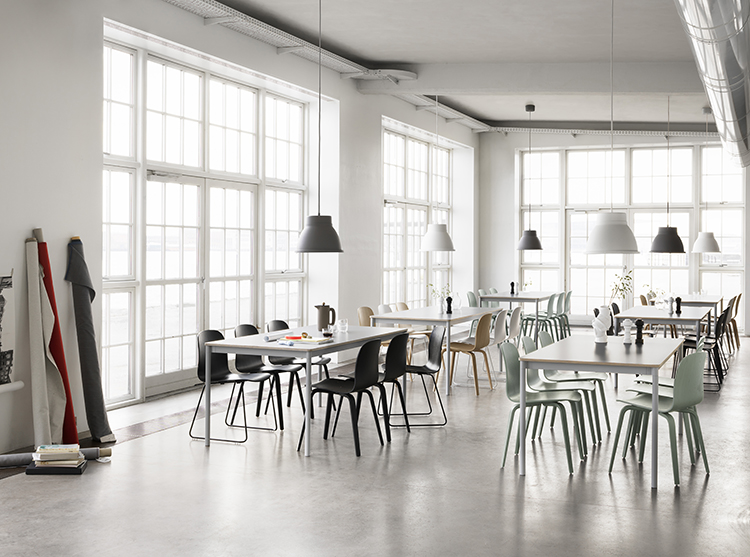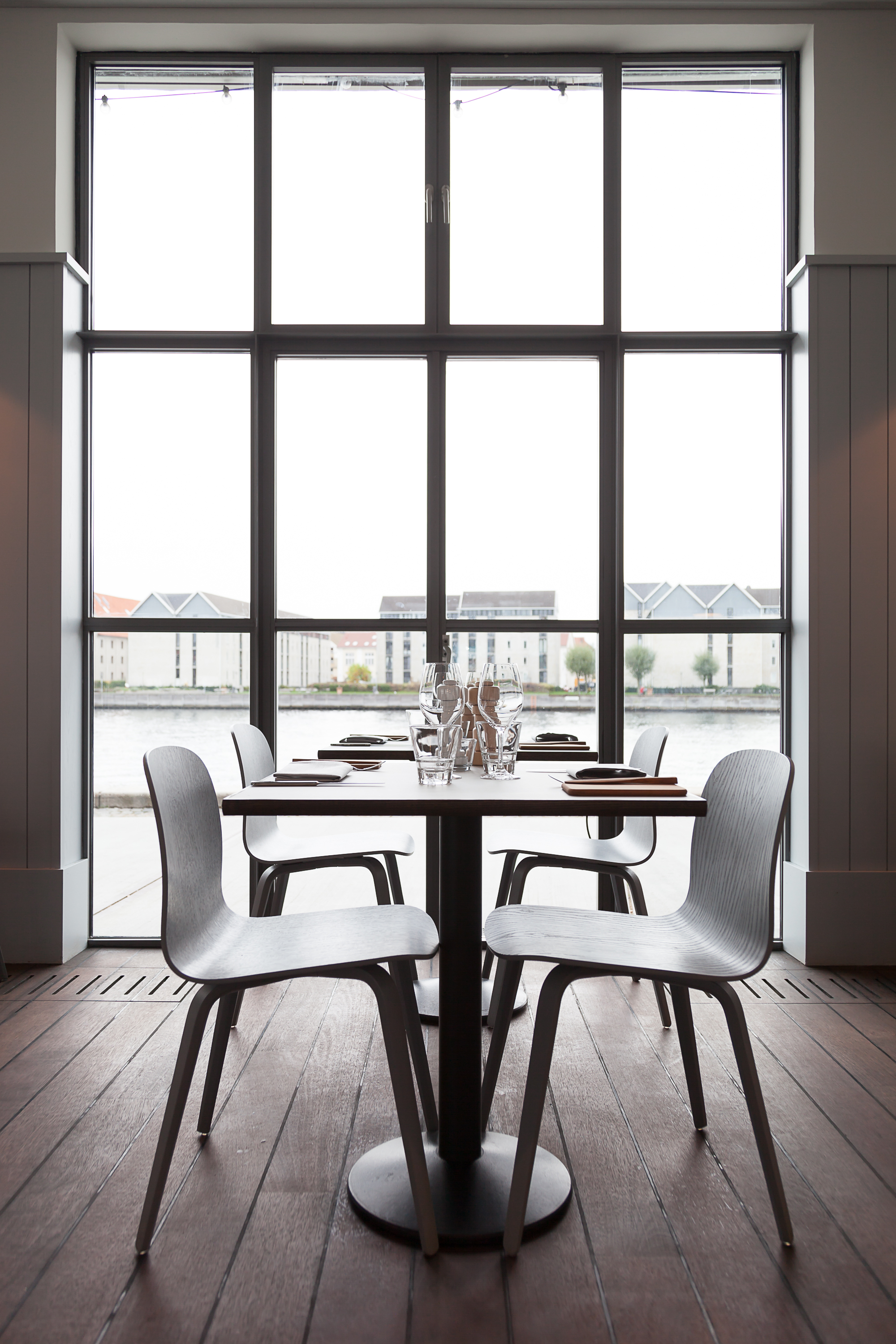 Images © Muuto A/S.
Check out these iconic dining table chairs for more inspiration!