It's a normal part of the human condition to want to get away from it all. As these cabins from around the world prove, that longing is a universal need. But just as home design has evolved over time, so has that of cabins. While log versions of the buildings are still built, there's plenty of modern—and even future-thinking design happening too.
Cabins by Philip Jodidio
This incredible cabin was featured in the new Taschen book, "Cabins" by Philip Jodidio, and it's easy to see why. Originally a boathouse that held boats and fishing gear, the structure dates back to the 18th century. It was reinterpreted by TYIN tegnestue Architects to be a cozy, modern getaway.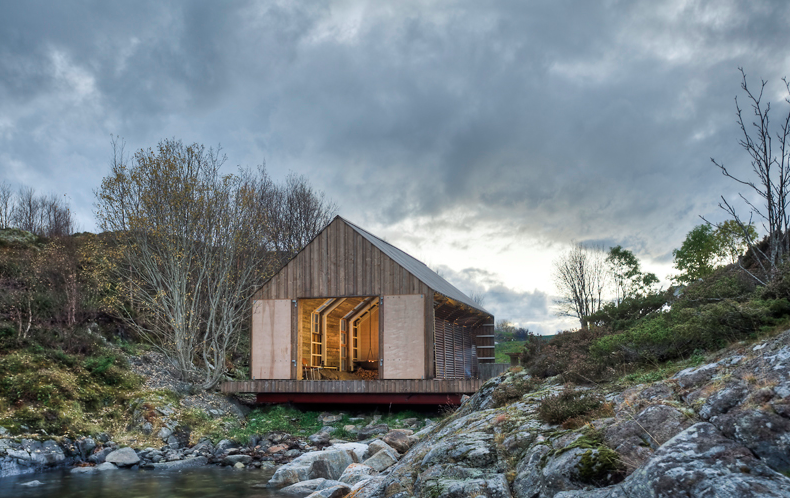 Getaway in Blairgowrie, Australia
This cabin in Blairgowrie, Australia is by Maddison Architects, and according to their notes on the space, "Its supporting pre-fabricated skeletal frame appears influenced by the prevailing wind forces that shape the surrounding Moonah trees. The roof directly reflects the internal volume, and the skeletal frame is fully exposed inside and out to convey a structural and architectural honesty."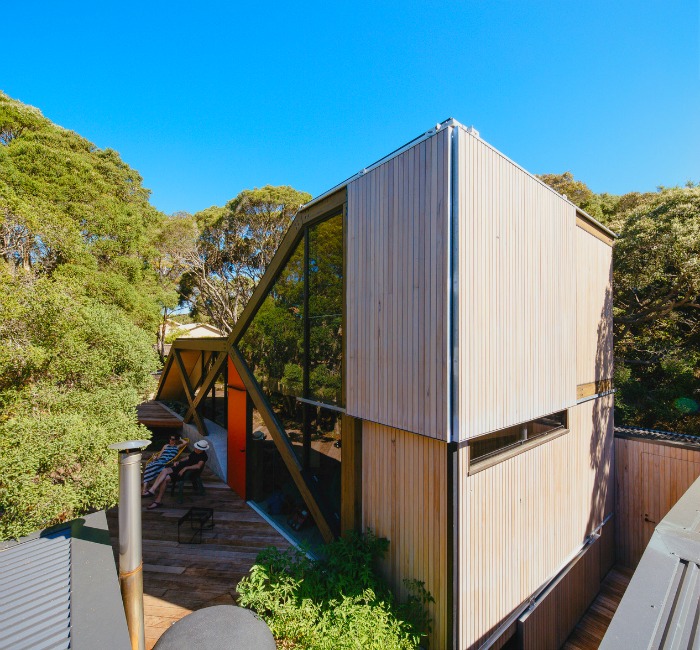 Stunning Retreat in Sri Lanka
According to the architect, Nerein Perera, this Sri Lankan cabin was built with the local environment in mind. "The materials used are limited to steel, timber and bamboo tats attempting to keep the lines thin as possible…keeping intervention on site minimal, letting the natural ground, the vegetation, the run‐off of water to flow uninhibited."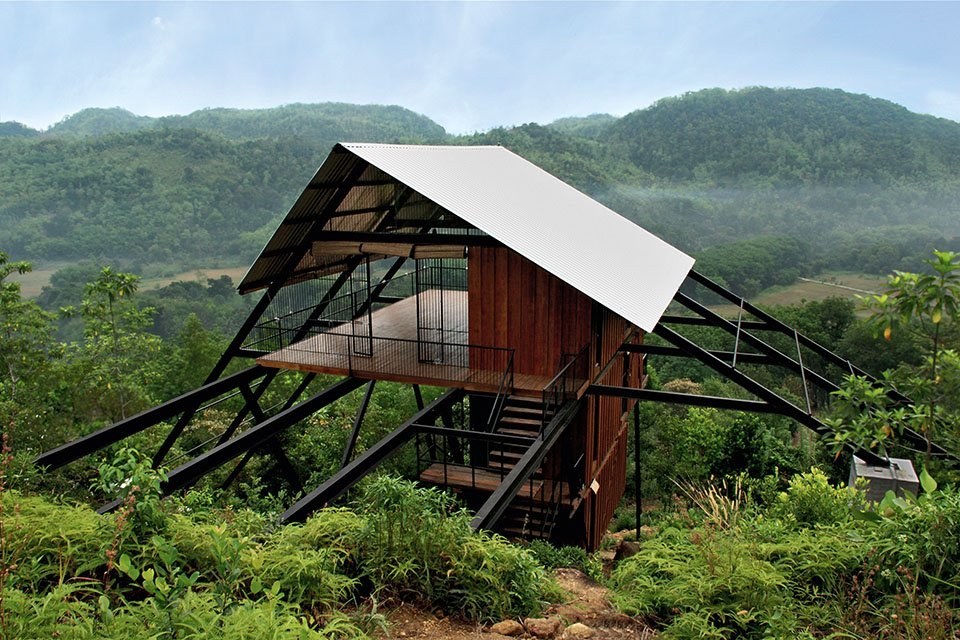 Washington State Cabin
The large roof overhangs the decks and also protects the large glass walls from winter weather and sun during the warmer months. Bedrooms and bathrooms are recessed into the back of this Washington State cabin (by Balance Architects) for coziness and privacy.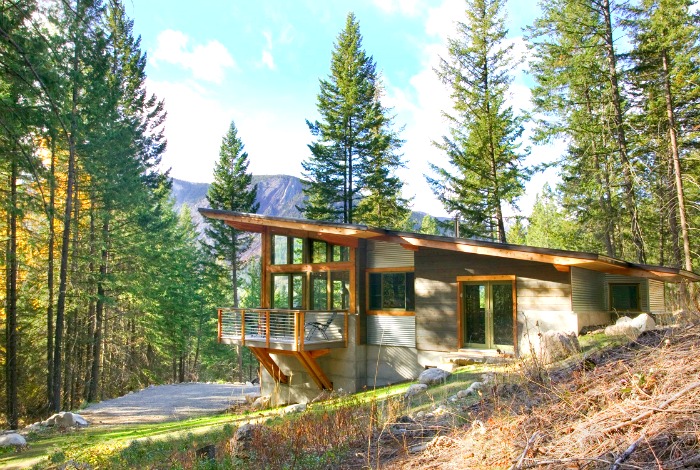 Cabanas Norio, Portugal
The Cabanas Norio in Portugal are complimentary buildings—one is a bedroom and bath, the other serves as a living room and kitchen. Architect Manuel Aires Mateus redesigned two old fisherman's huts and added a pontoon over the water to create this getaway, which can be rented out by the night.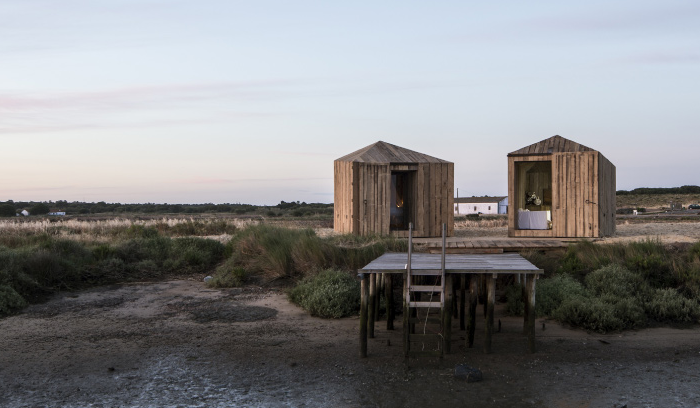 Dutch Hiker's Cabins
These hiker's cabins in The Netherlands are made from sustainable and reused materials and were designed by Kristel Hermans Architectuur for Trek-In. All 9 are situated in hiker's areas, feature comfortable overnight accommodations for all ages, and include bathrooms and kitchens for cooking.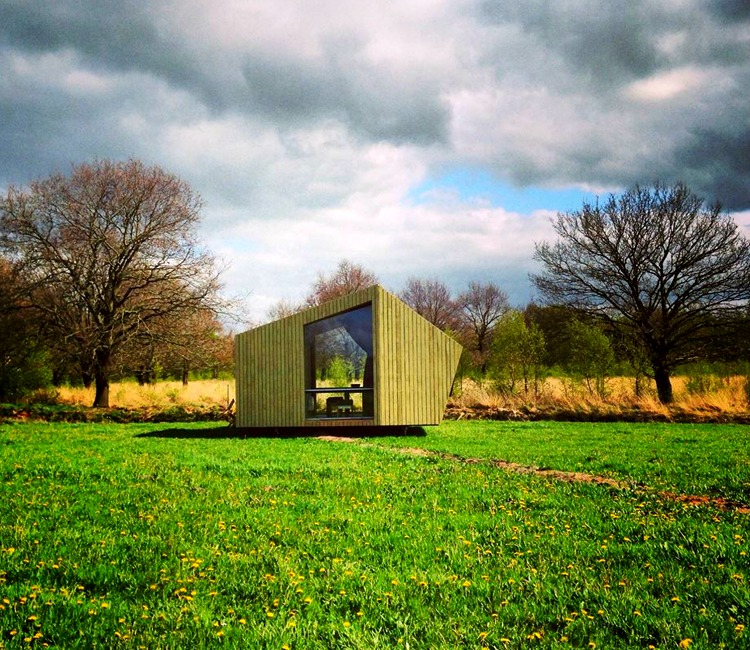 Modern Modular Design
This modular German cabin by allergutendinge can be disassembled and reassembled, so it can be transported from one location to another. There's a dining area on the first floor, and a sleeping loft in the middle. The top opens to the sky.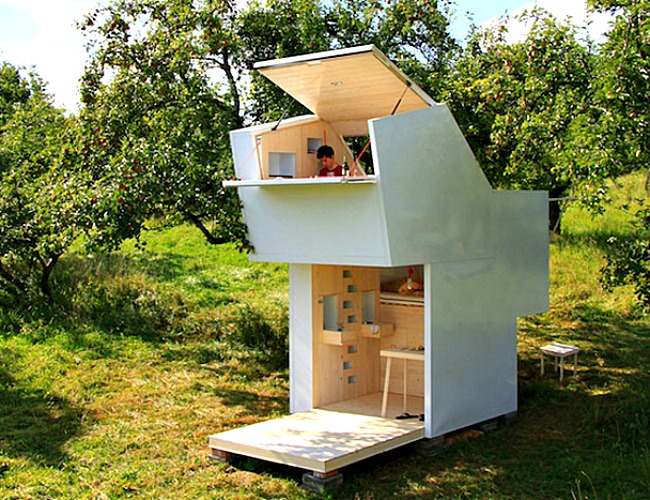 Breezy Nanahum Cabin
Nanahum cabin by Balance Architects overlooks a stunning canyon, and was sited to take full advantage of the locale. Plenty of glass and sliding doors to the patio join indoors and out so that the environment is part of the experience of staying here.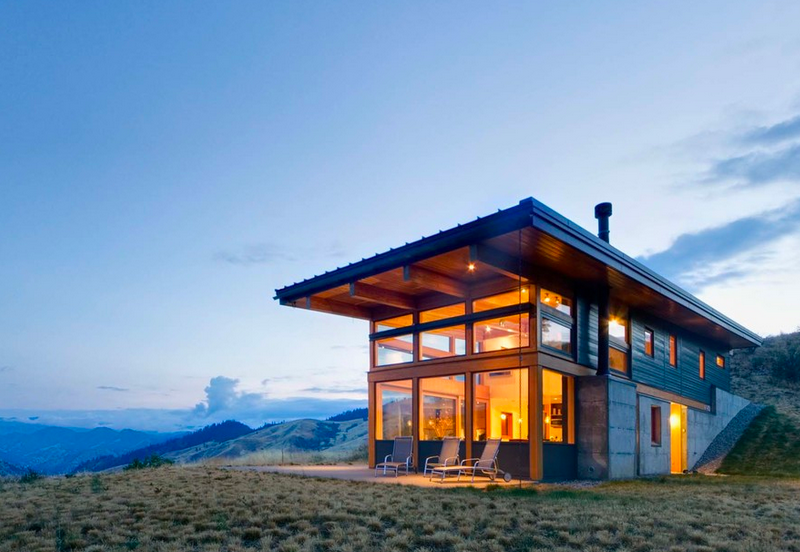 Trio of Delightful Retreats
Reiulf Ramstad Architects designed this trio of cabins for a family in Germany, and a central patio binds them all together. Sleeping lofts are upstairs and spacious, but private living areas below offer spaces for small groups to hang out.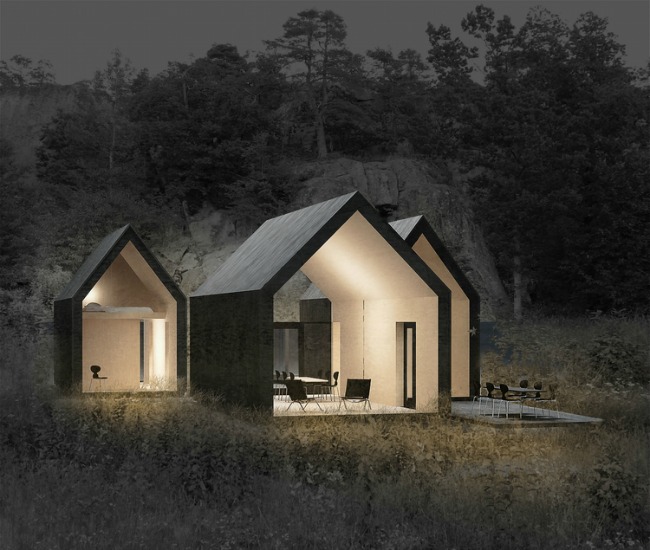 Which of today's featured cabins (or group of cabins) is your favorite? Share your thoughts by leaving a comment below…