Having good coffee served in a great independent coffee shop is a real boon. Such establishments place a firm emphasis on the coffee – it is rightfully the star attraction – and ensure it's ably supported by everything from good interior design to branding and furnishings to tableware. Proprietors will carefully consider ambience, presentation and customer care, ensuring an experience that is as delicious as it is memorable. The following selection of eight independent coffee shops, whilst a drop in the ocean, provides representative coffee inspiration near and far.
Bonanza Coffee Heroes, Berlin
Bonanza Coffee Heroes in Berlin is a gem of a coffee shop. The aroma of freshly roasted coffee pervades this hip establishment whose minimal interior has little show or ceremony. Rather that ceremony is saved for the star attraction – a cup of clean, clear and pure coffee. Be sure to pick up one of the well-packaged bags of joe while you're there.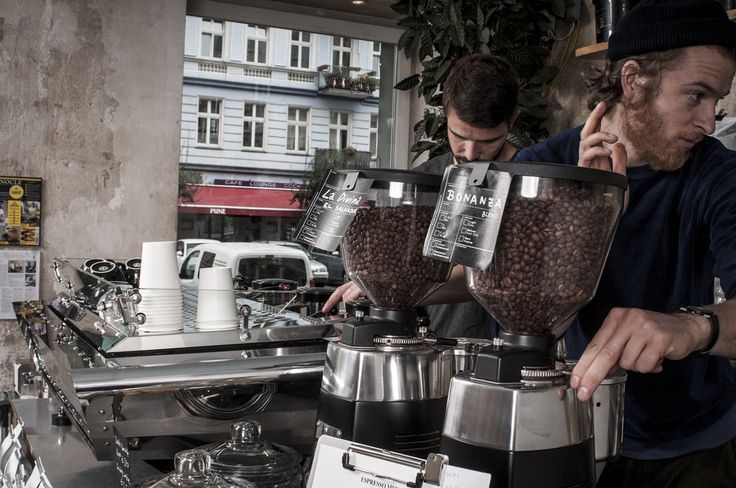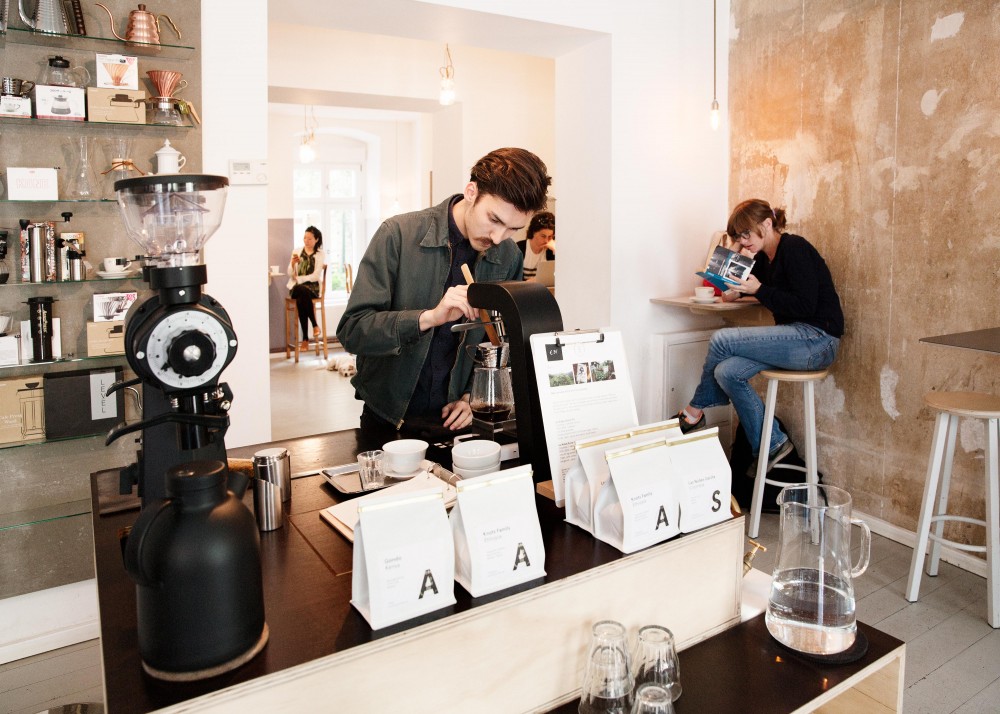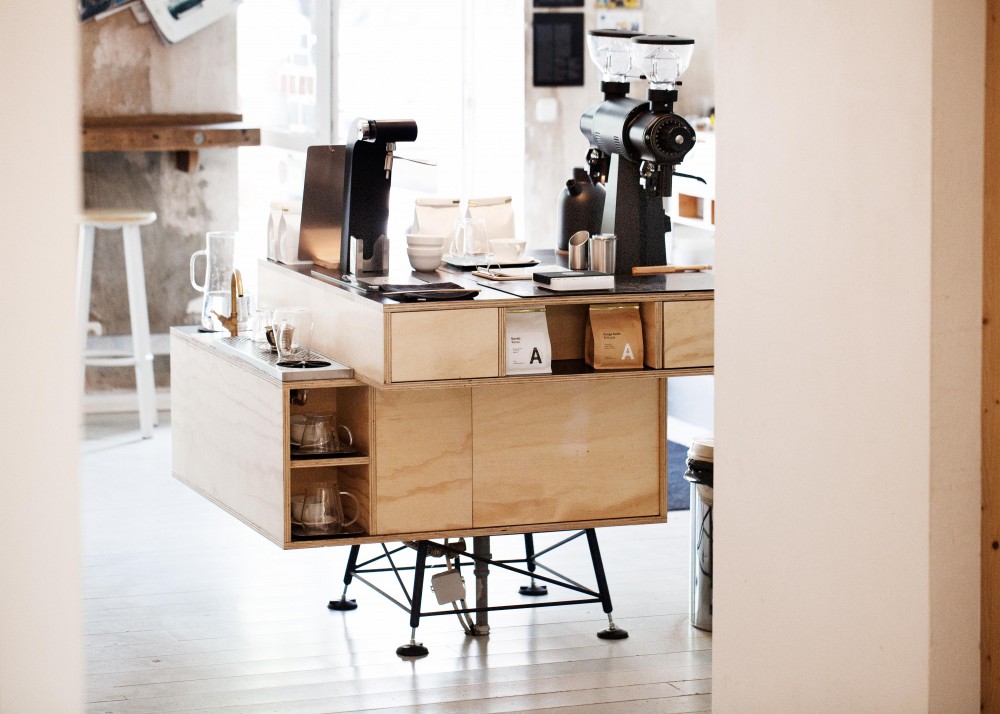 Photos © 2015 – Reus & Choi GbR.
Café Ferdinand, Hamburg
Café Ferdinand has the air of a smart classroom meets science laboratory with its rows of custom-designed worktables and desks and a library area replete with cabinets of curios. Commissioned by the multinational telecommunications company Vodafone for its Hamburg-based flagship store, Café Ferdinand's brand and interior design was created by Aerogram Studio. The name – Ferdinand – pays homage to the founder of modern telecommunications, the German physicist and Nobel laureate Ferdinand Braun.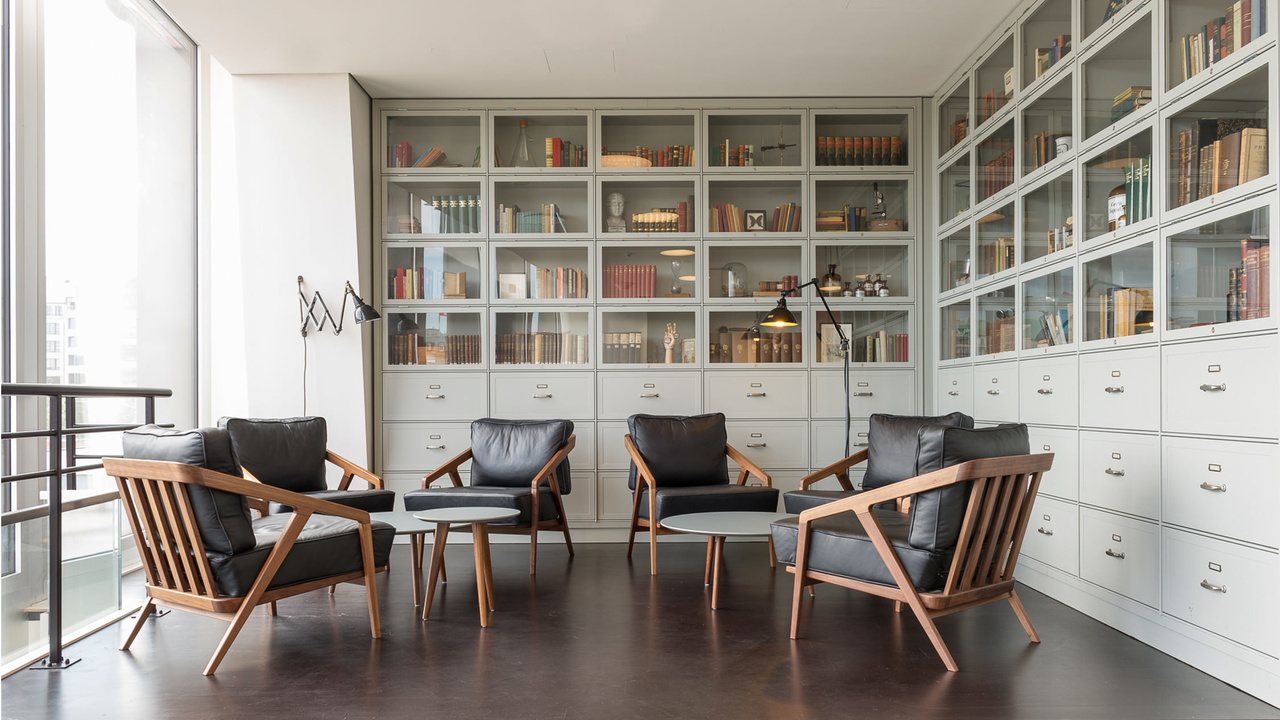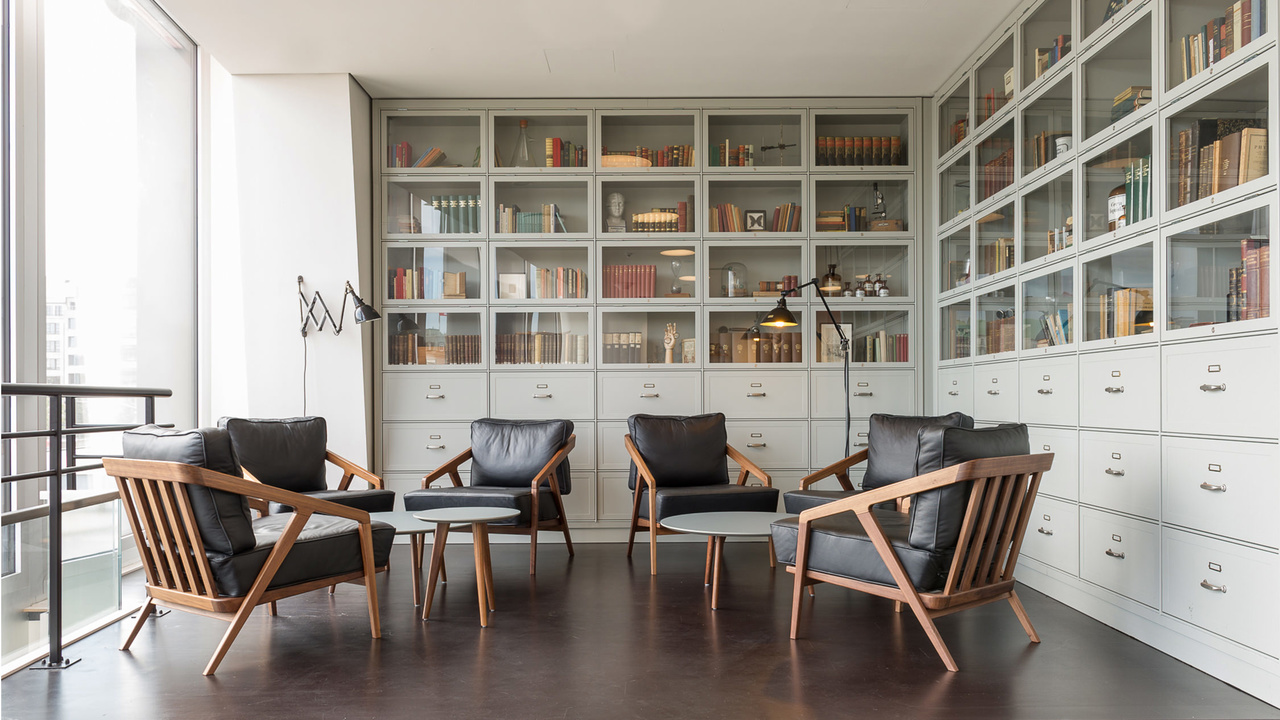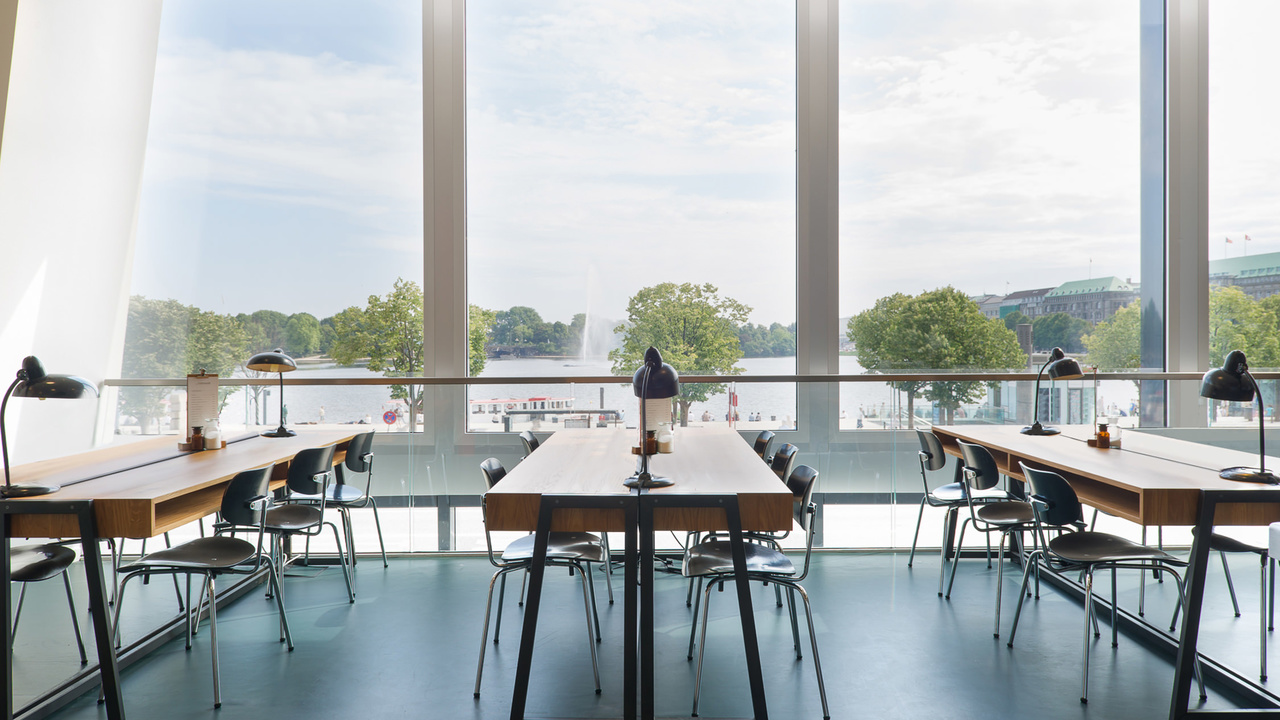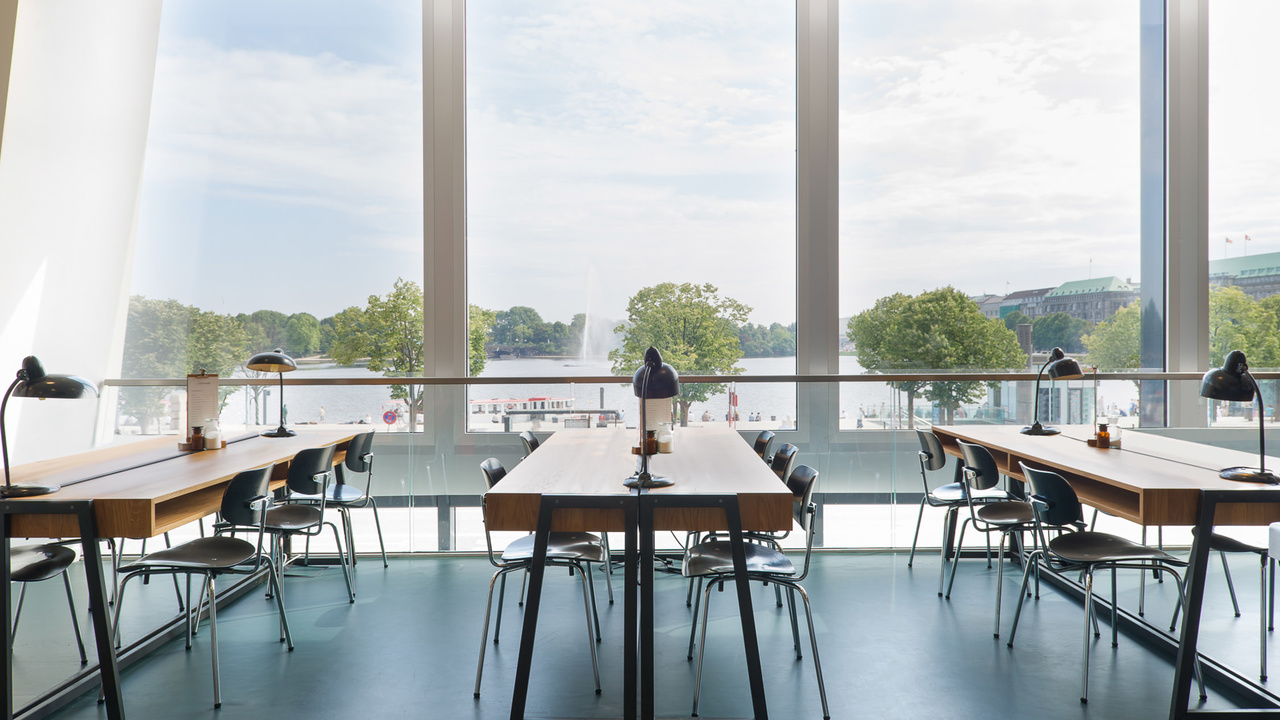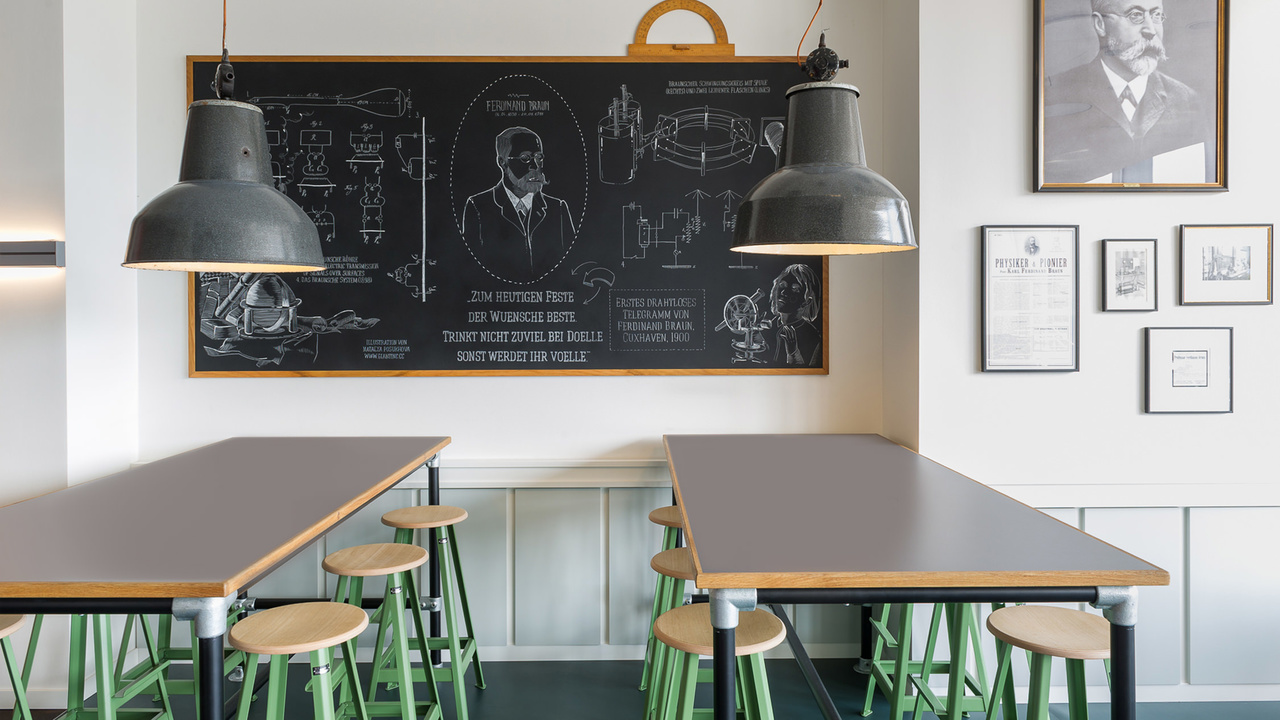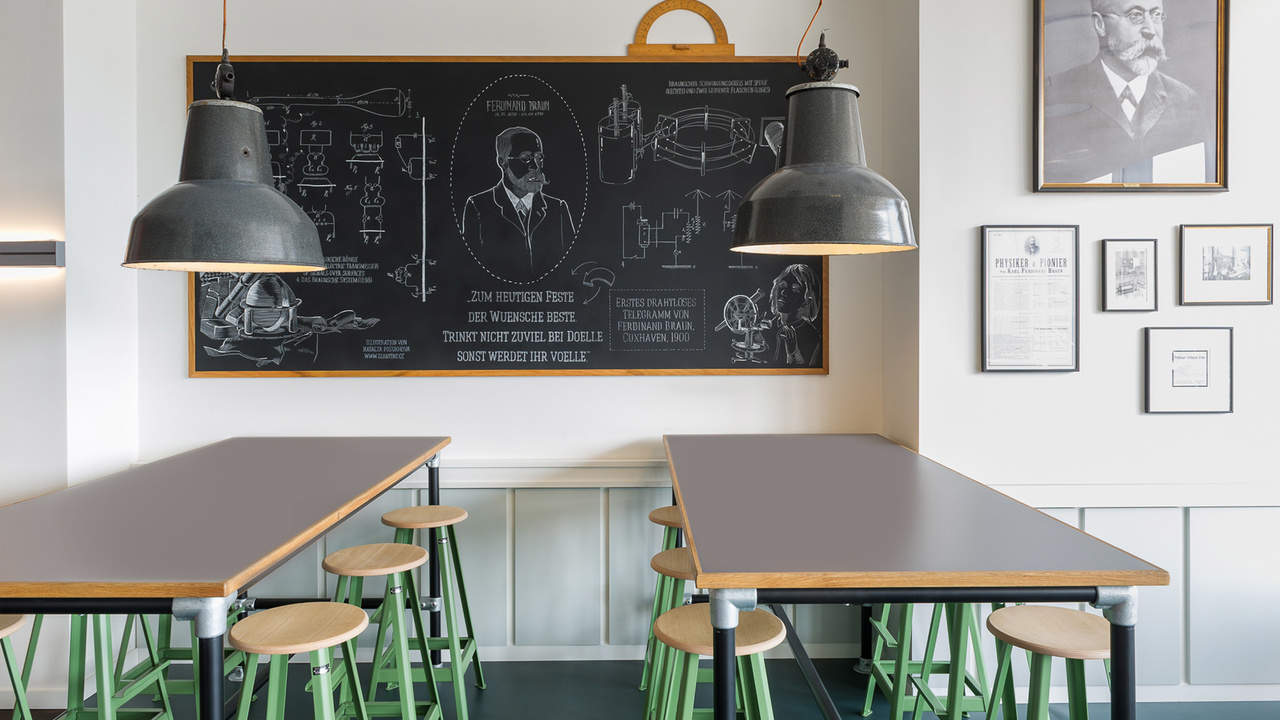 Photos © Aerogram Studio.
Happy Bones, New York City
With its rugged good looks and pared down industrial aesthetic, Happy Bones makes no bones about its business – to serve New Yorkers good coffee. Adding local art and great publications to the mix, Happy Bones is one of those neighbourhood cafes that every neighborhood deserves to have.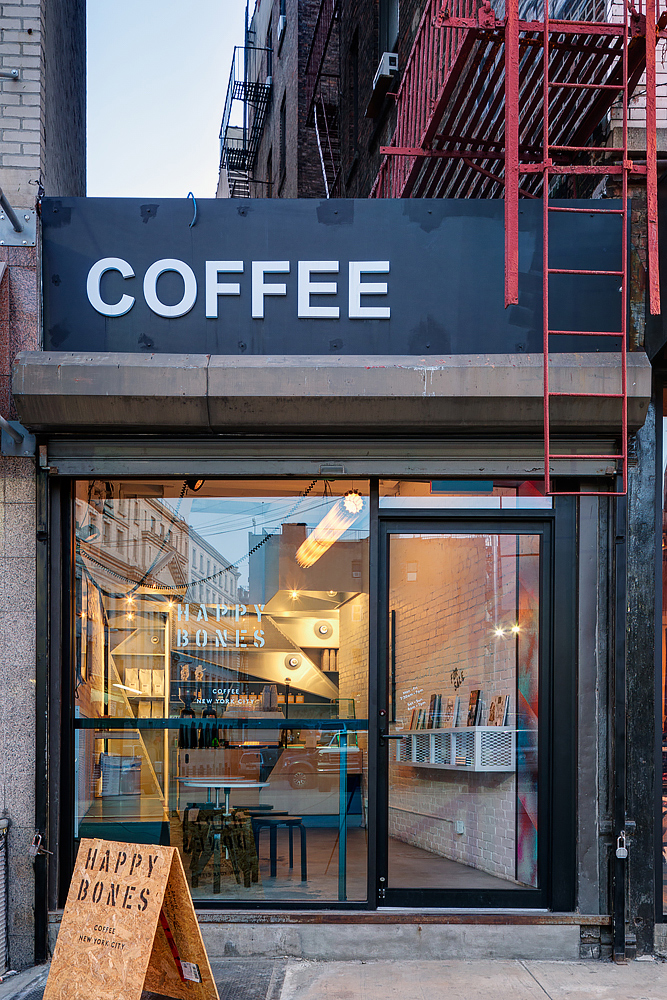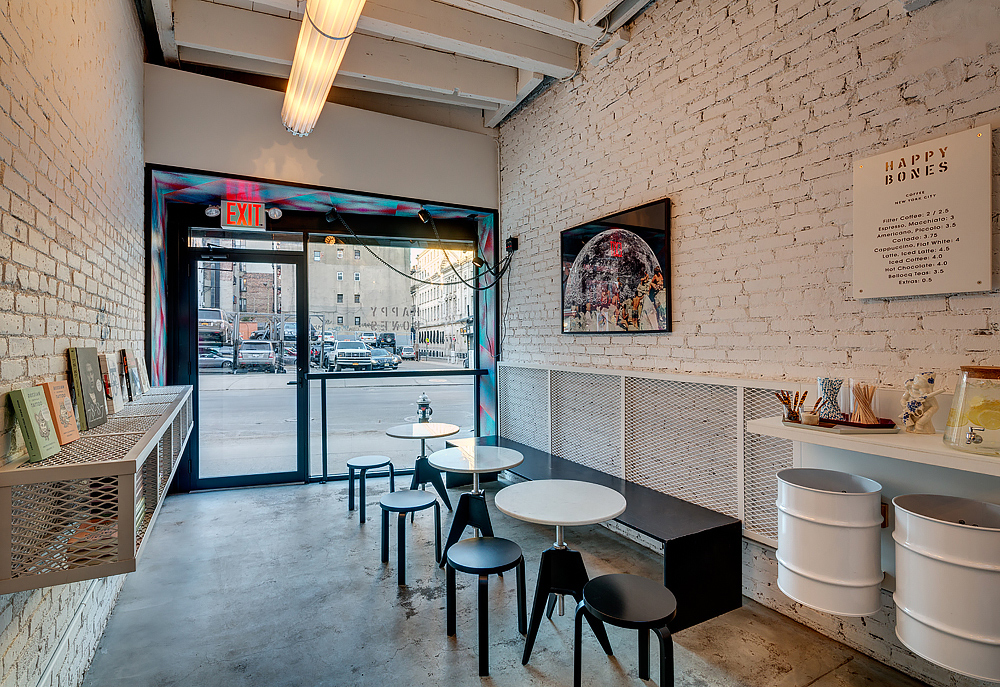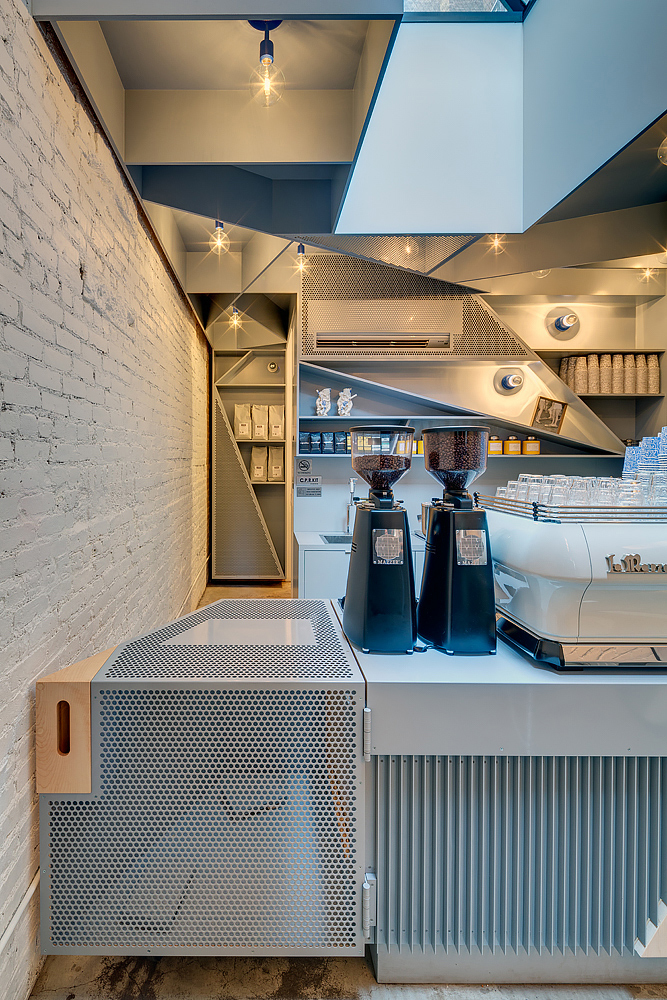 Photos © Happy Bones.
Kaffe O, Belfast
A key player in Belfast's burgeoning independent coffee shop revolution, the Nordic influenced Kaffe O is located in the city's leafy and hip Ormeau Road neighbourhood. In establishing Kaffe O, proprietor Orla Smyth was influenced by Copenhagen's coffee culture, a city where coffee drinking is a sociable pastime. Indeed Kaffe O's coffee is hand roasted in Copenhagen.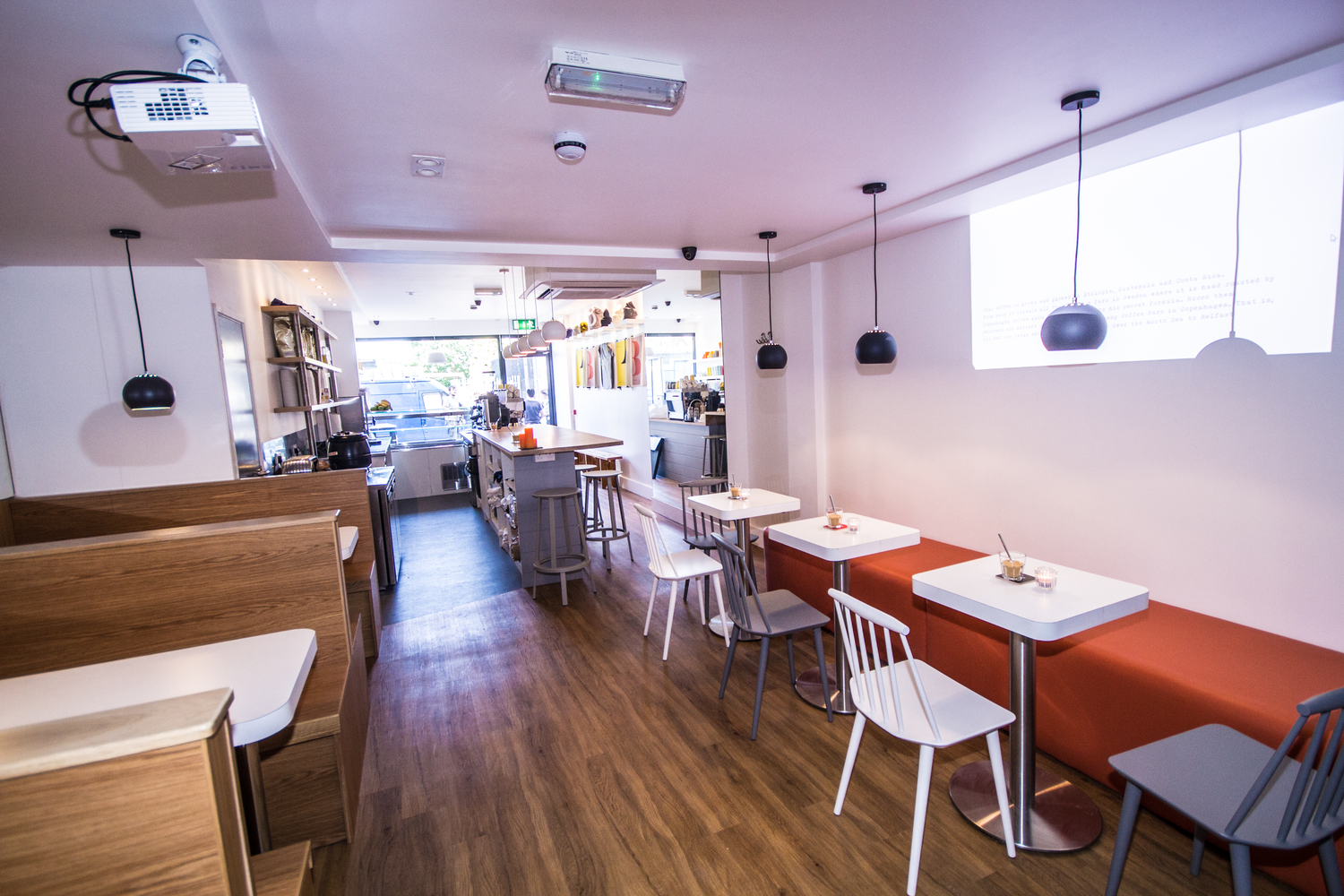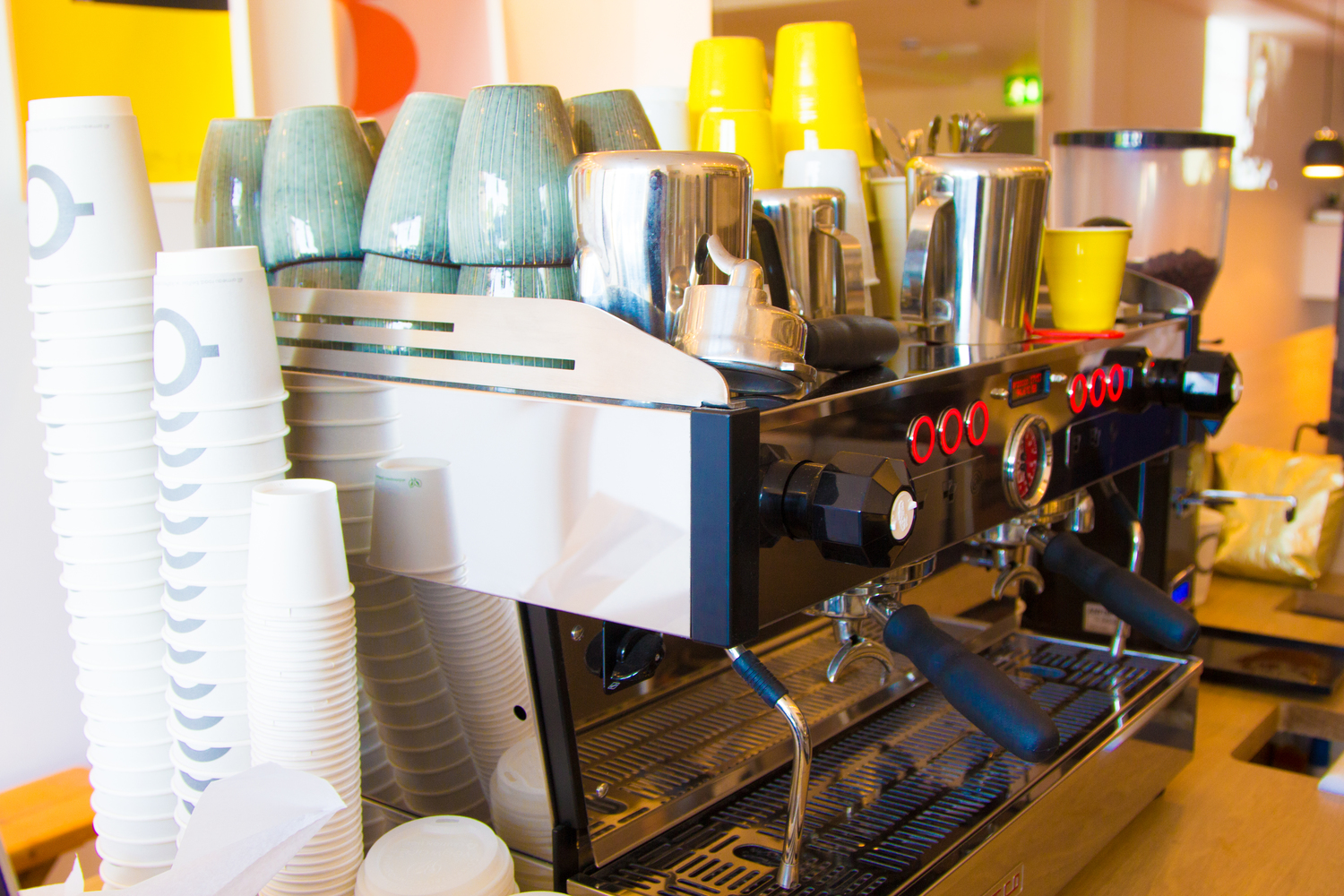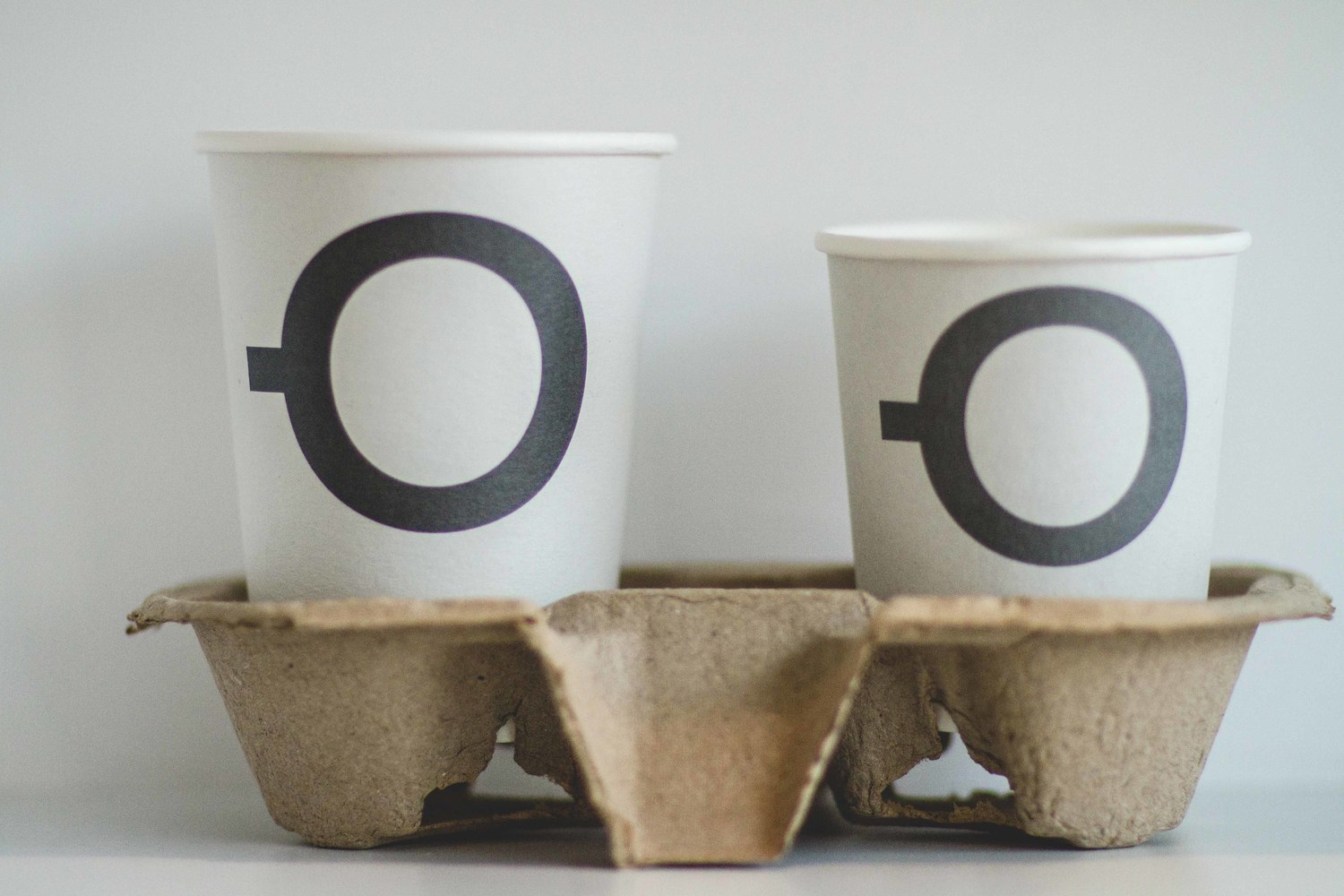 Photos © Kaffe O Wholsesale Ltd.
Peggy Guggenheim Café, Venice
The multidisciplinary creative bureau Hangar Design Group worked diligently to modernise the Peggy Guggenheim Café, a part of the Peggy Guggenheim Collection in Venice (Peggy Guggenheim was the niece of Solomon Guggenheim, founder of The Guggenheim museum in New York City). Hanger Design Group defined various spaces within the café, including a long counter facing the garden for quick lunches and an intimate tearoom for longer breaks. The café's contemporary design is both aesthetic and uncluttered, incorporating furnishings that are graceful and practical.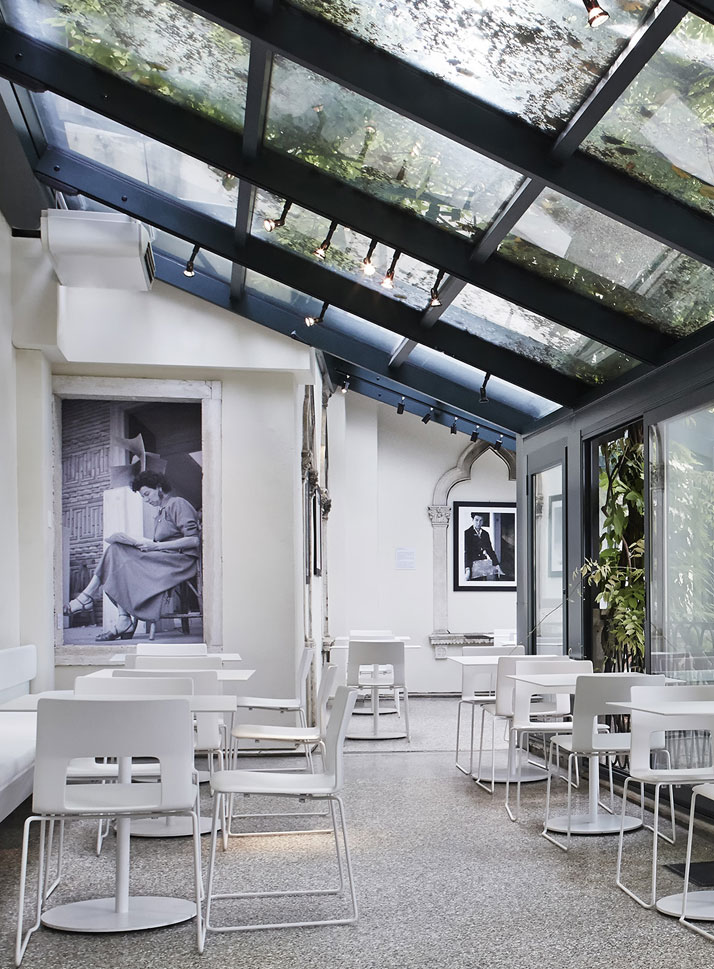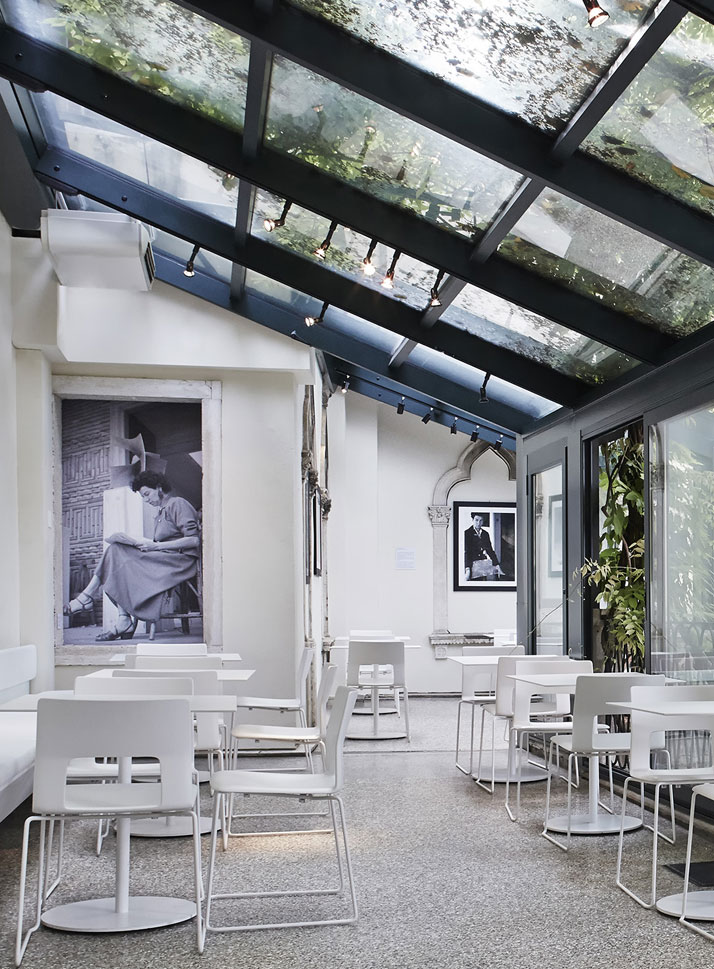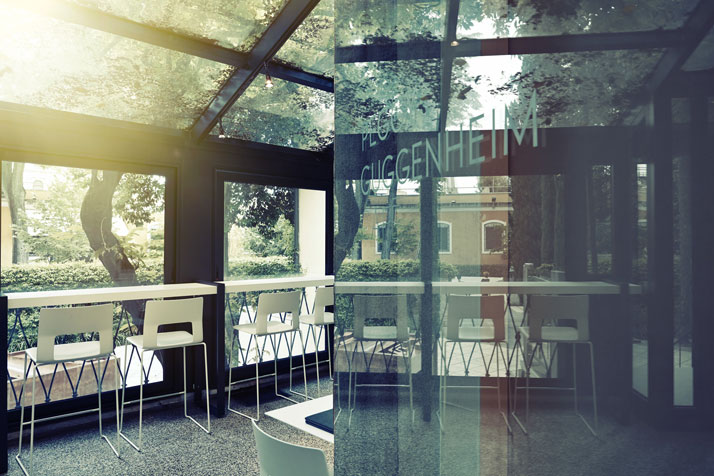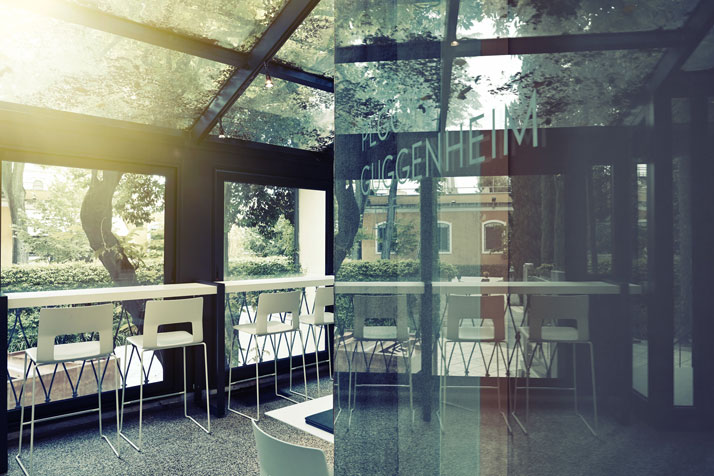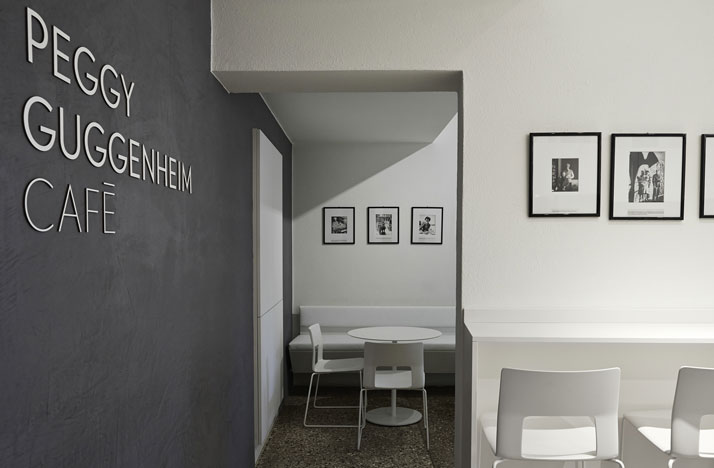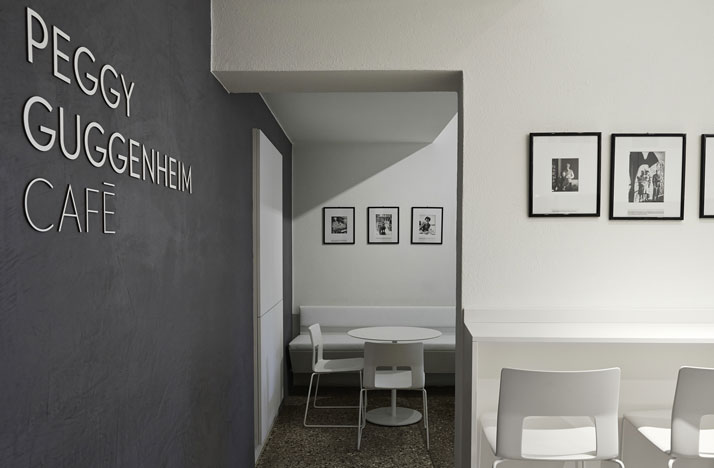 Photos © Hangar Design Group.
Saint Frank Coffee, San Francisco
Saint Frank Coffee in San Francisco's historic Russian Hill was designed by OpenScope Studio. The bright and airy interior space has a restrained design that is both spacious and warm, providing a relaxing ambience. At Saint Frank coffee means joy, connection and togetherness, with a firm focus on the customer's experience and their cup of joe.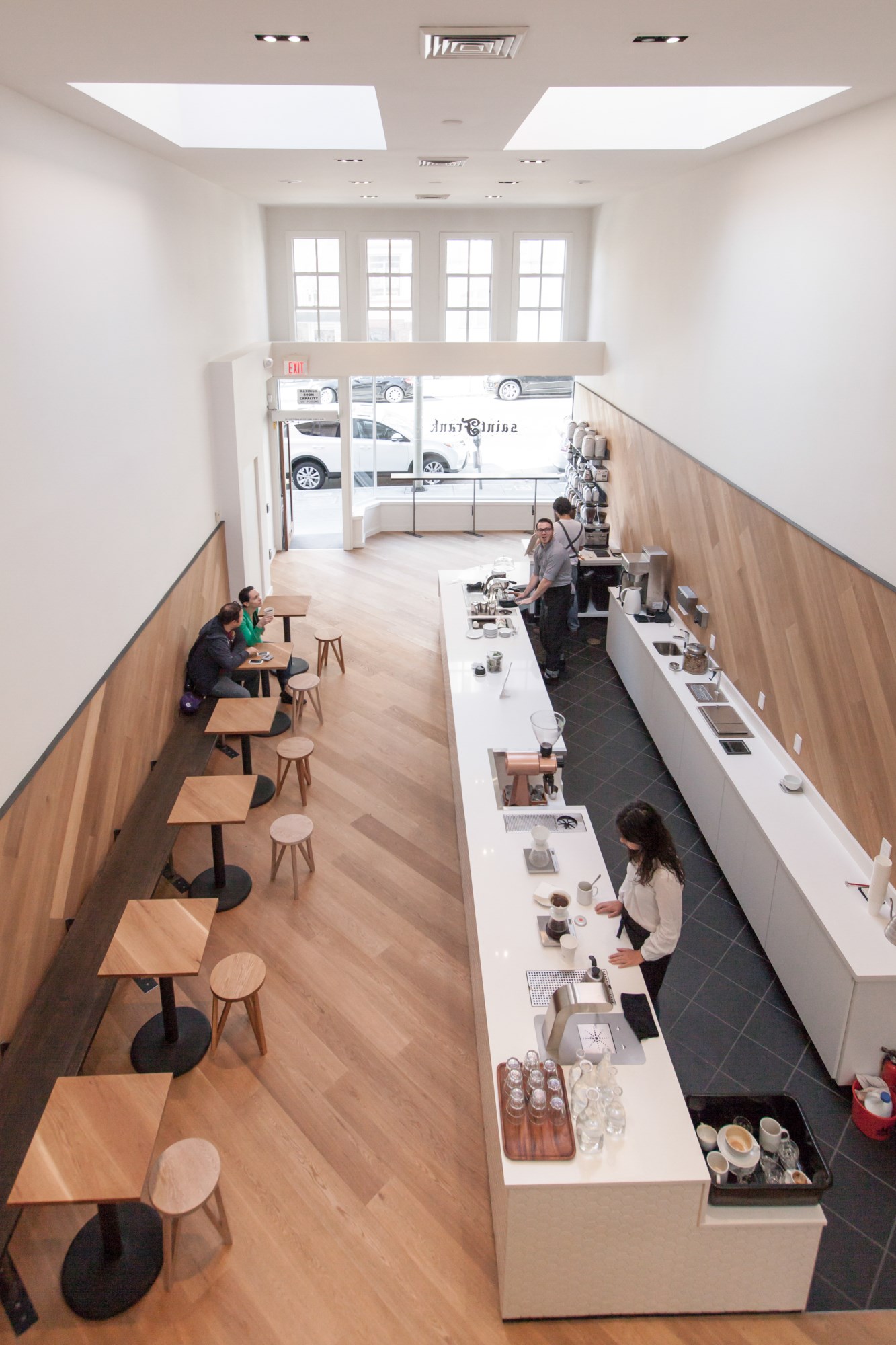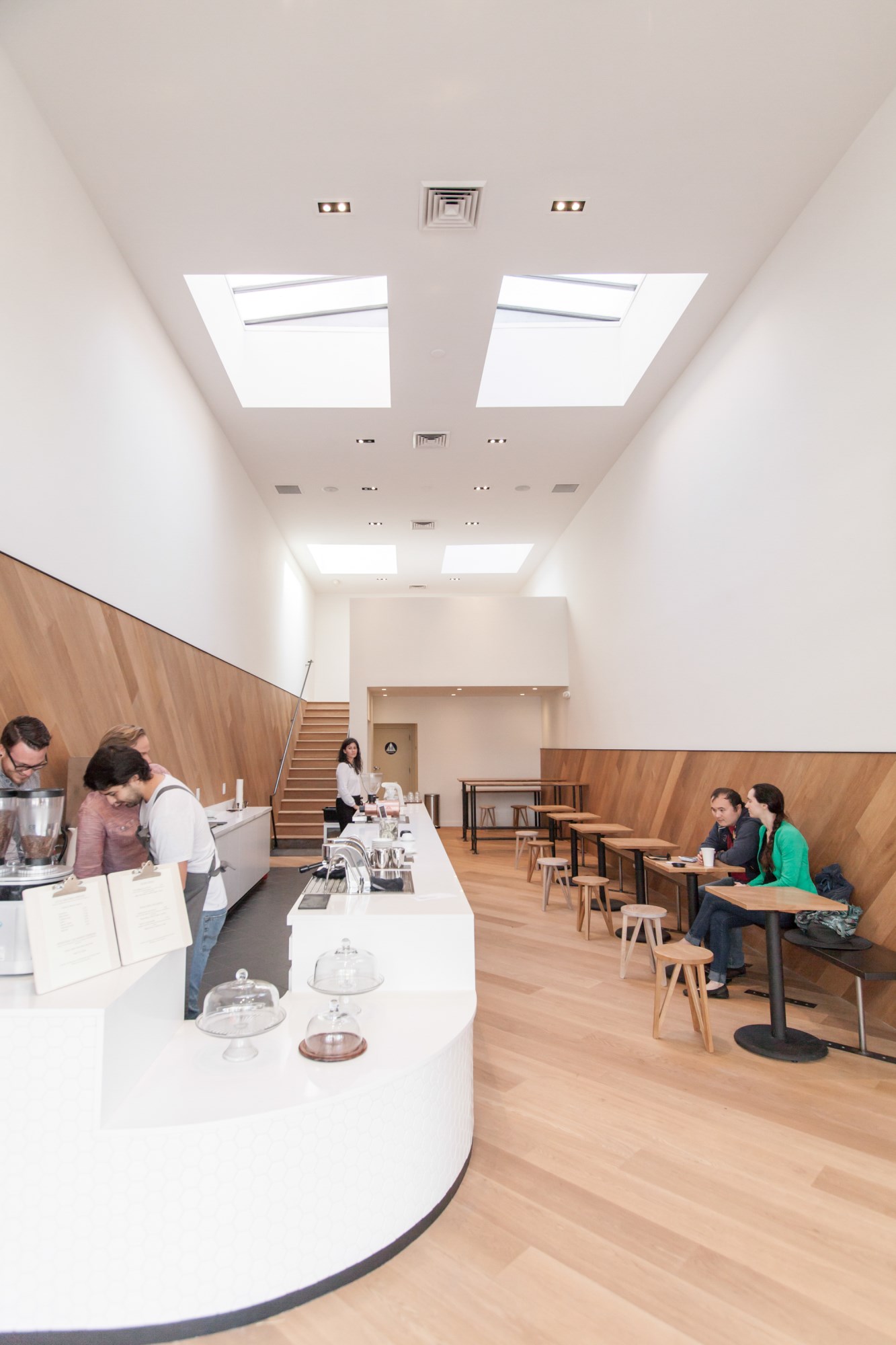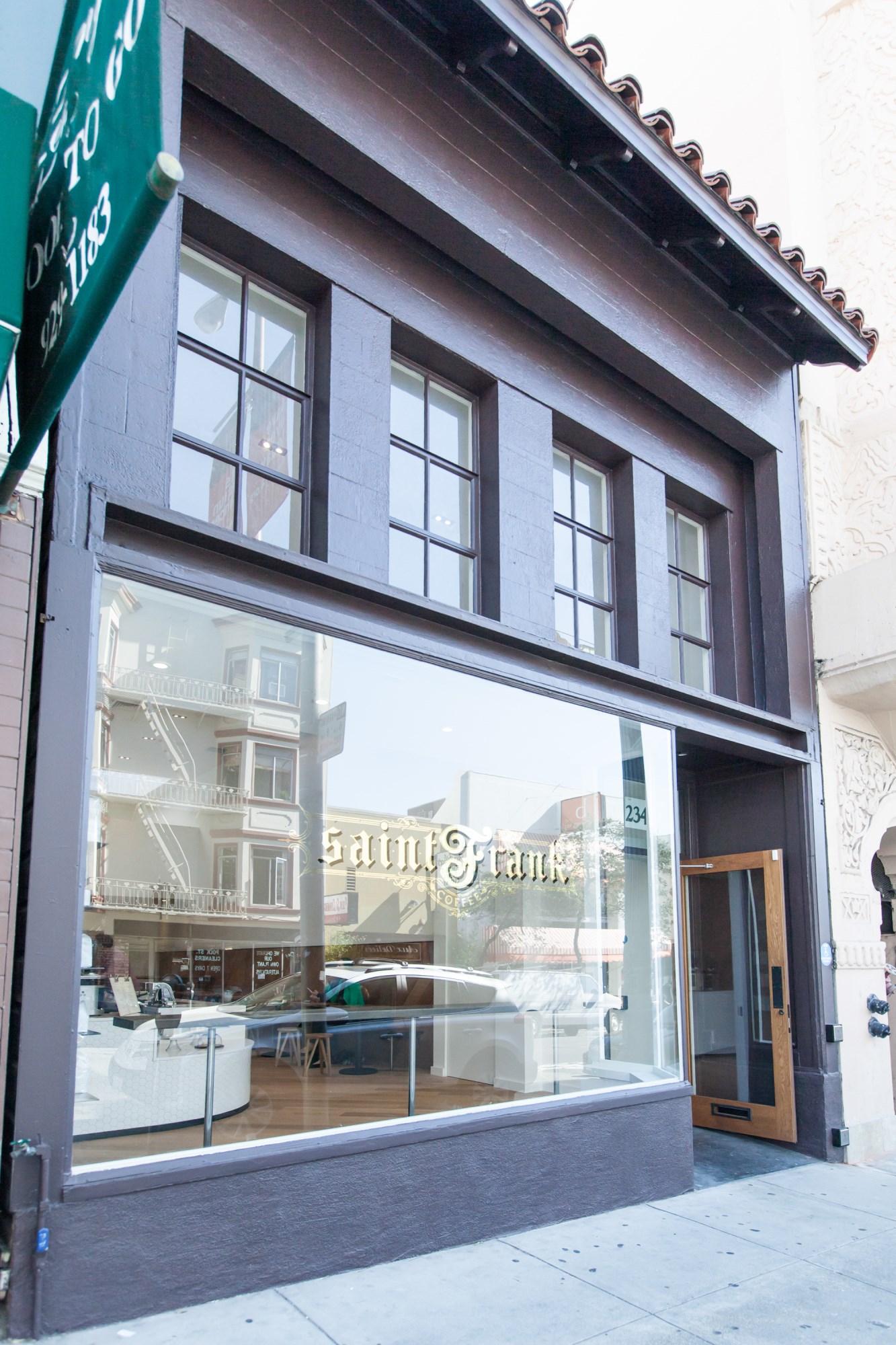 Photos © OpenScope Studio 2015.
Silo, Brighton
Silo is a recent restaurant, bakery and coffeehouse venture in Brighton on England's south coast that strives to generate zero waste – the first of its kind in the UK. Milling its own flour, making yoghurt, baking bread, brewing beer and curing meat are just some of the in-house gastronomic feats. Moreover, Silo works with local farmers and composts all leftovers. Designed by Brighton-based studio Baines&Fricker, the interior is both pure and raw, in keeping with the products on offer.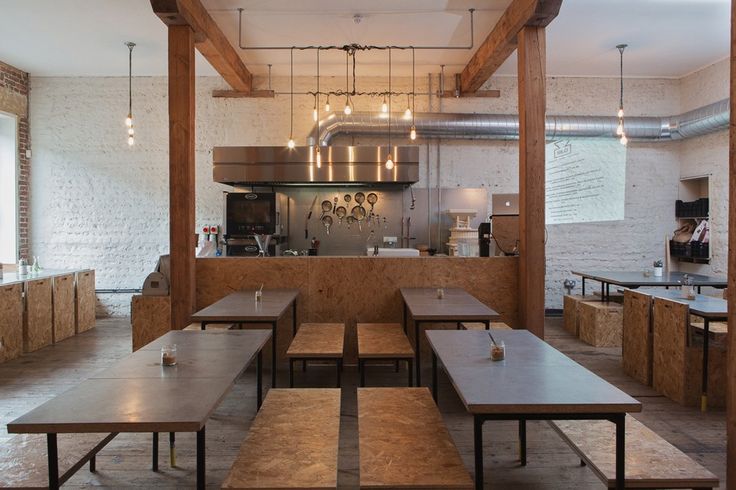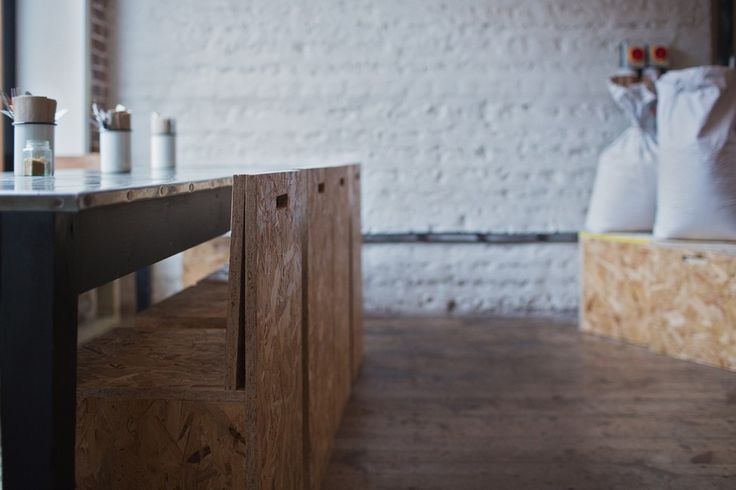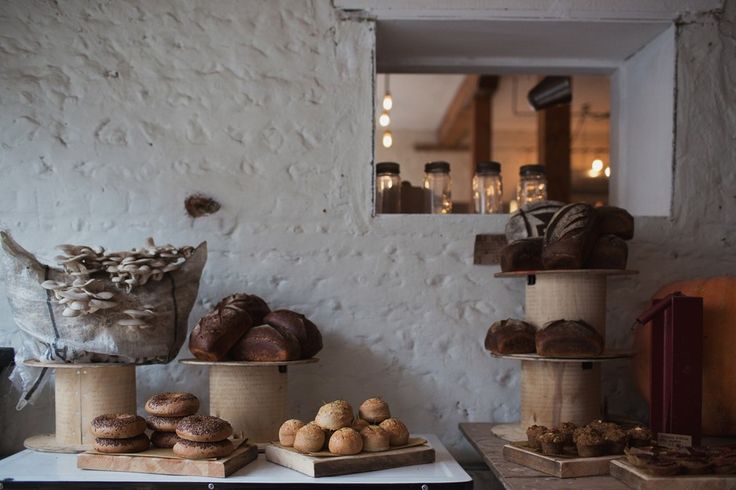 Photos by Lisa Devlin via World Architecture News.
Workshop, Clerkenwell, London
Established in 2011, Workshop Coffee Co.'s Clerkenwell cafe occupies a large and breezy space in one of London's hippest neighbourhoods. Workshop sources and roasts its own coffee (with a roaster on the premises) and hosts workshops on the art of coffee-making.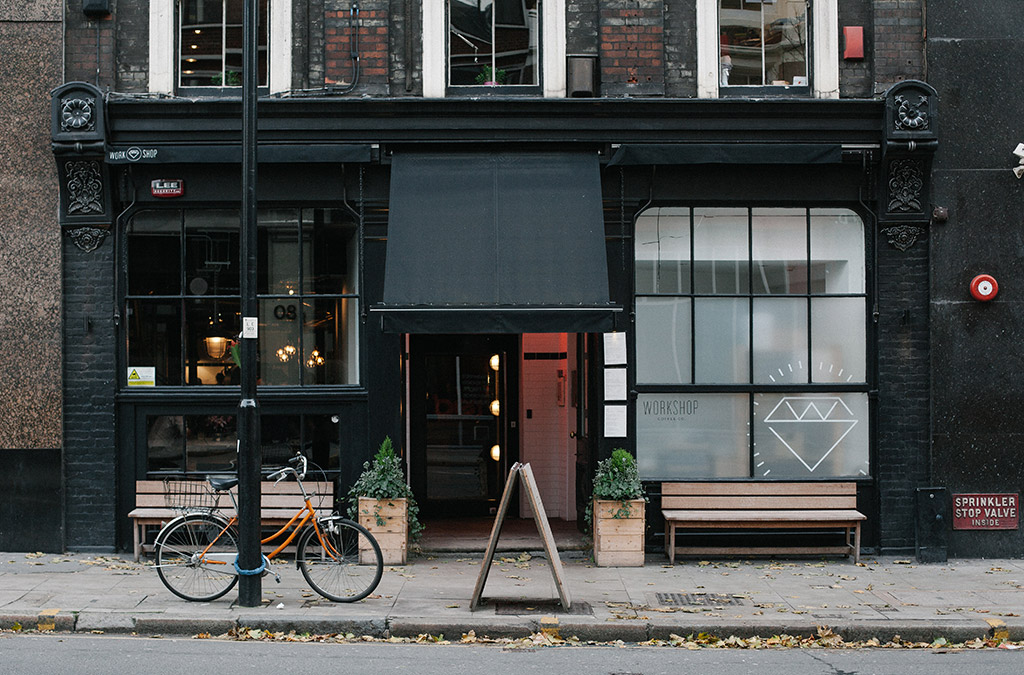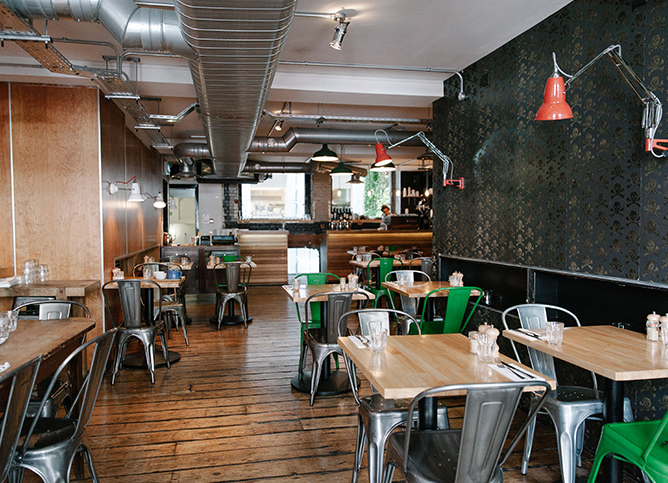 Photos © Cereal via Guided.
Photo © 2015 Workshop Coffee Co.