Whether you're looking for general summer party ideas or you're planning this year's 4th of July party, today's post takes a fresh, modern approach to entertaining. Below you will find eye-catching decor and colorful food, all with a vibrant twist. Call it unique entertaining made easy! Ready for a closer look?…
Summer Party Decor
Let's start with the decor, which creates a festive party atmosphere. This Fourth of July Picnic from Design Love Fest (designed by Bird Dog Wedding) introduces citrus, aqua and peach tones to diversify traditional holiday decor. In other words, you can enjoy this color story throughout the summer! Incorporate a crisp striped tablecloth and throw in some unexpected colors to set the tone for your summer fete.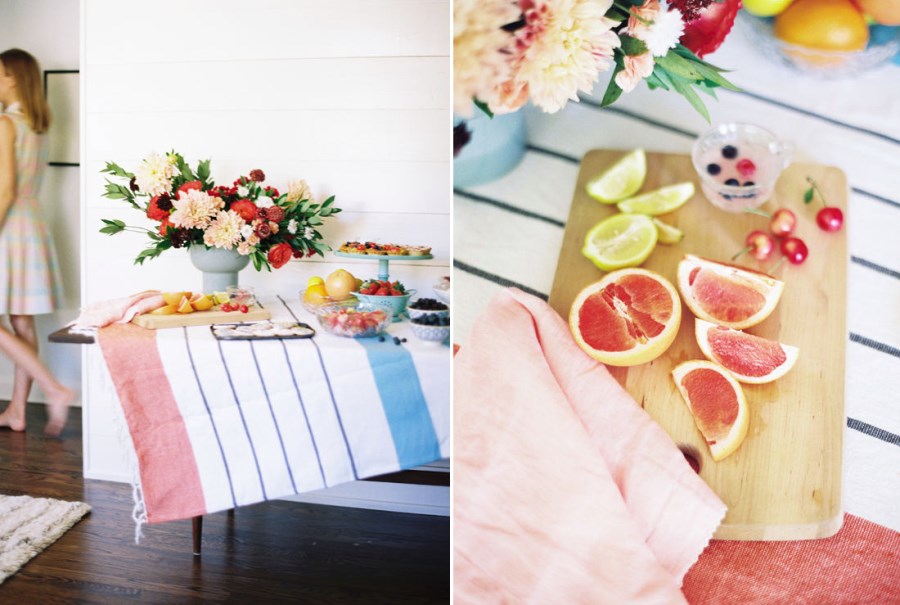 What's your favorite modern design accessory? Try utilizing the decor you love best as you plan your party table. This Modern 4th of July Table from Lovely Indeed makes great use of succulents, and it also celebrates gold-dipped style, one of today's biggest trends: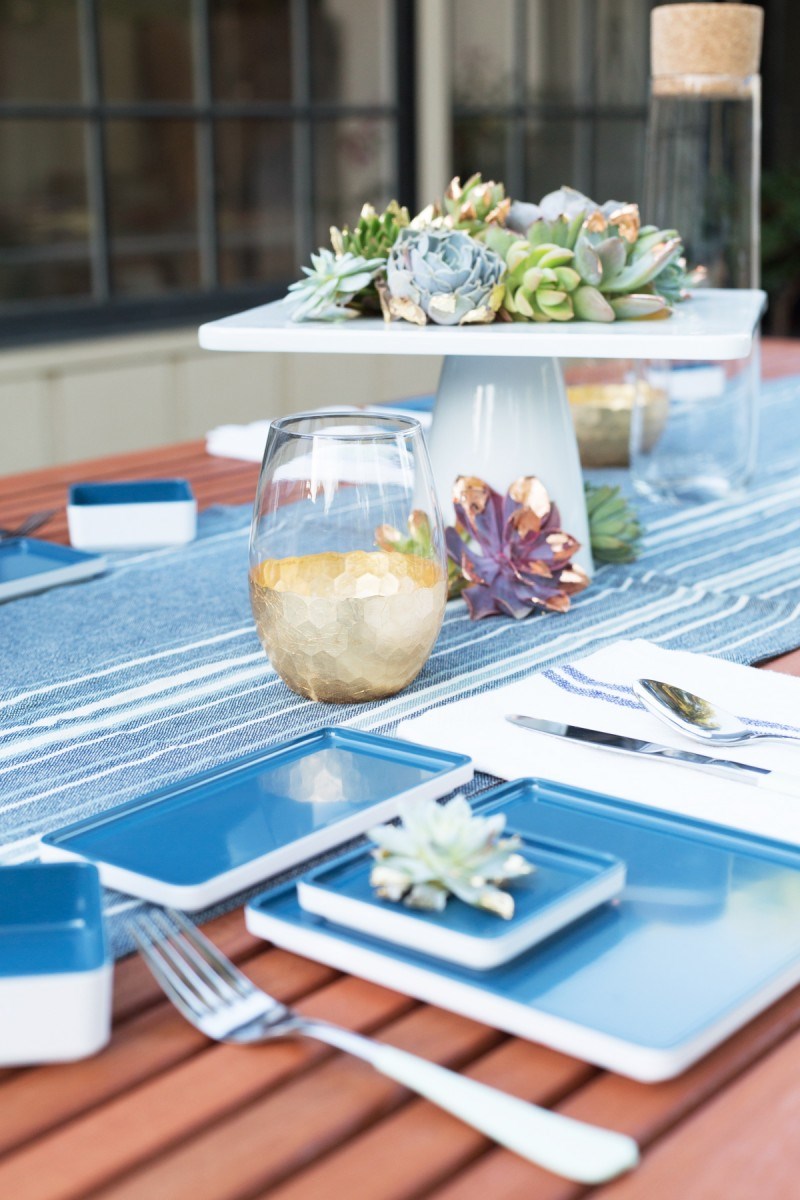 Don't hesitate to use flowers to your advantage. Summer offers a range of beautiful blooms that are yours for the picking (or the purchasing). This Summer Garden Party from Oh Happy Day is filled with lovely floral statements: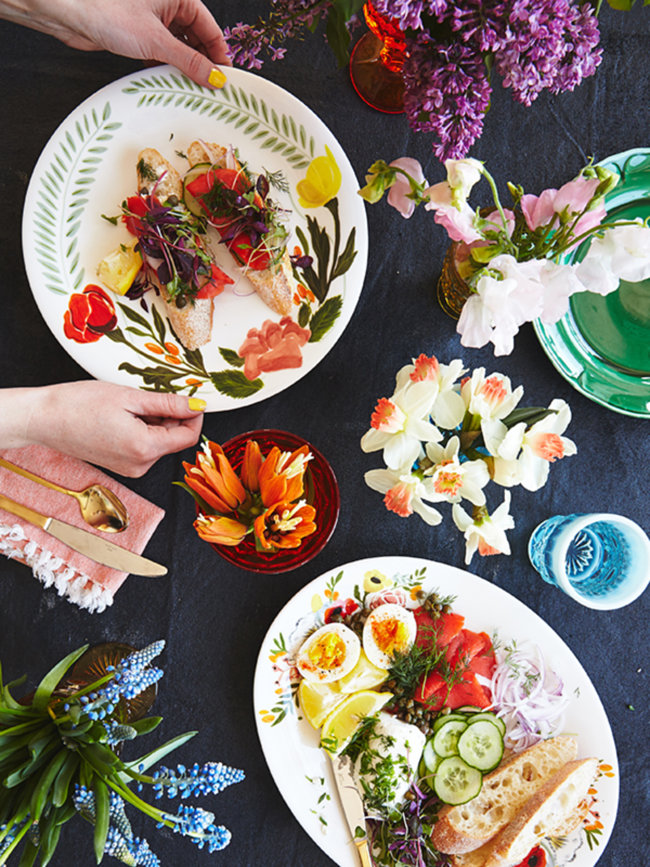 For a modern party aesthetic, serve food in clean-lined pieces, such as the Bento Rectangular Platter from CB2, shown below. Doesn't that bruschetta look fabulous? Stay tuned for more fabulous food ideas in the next section.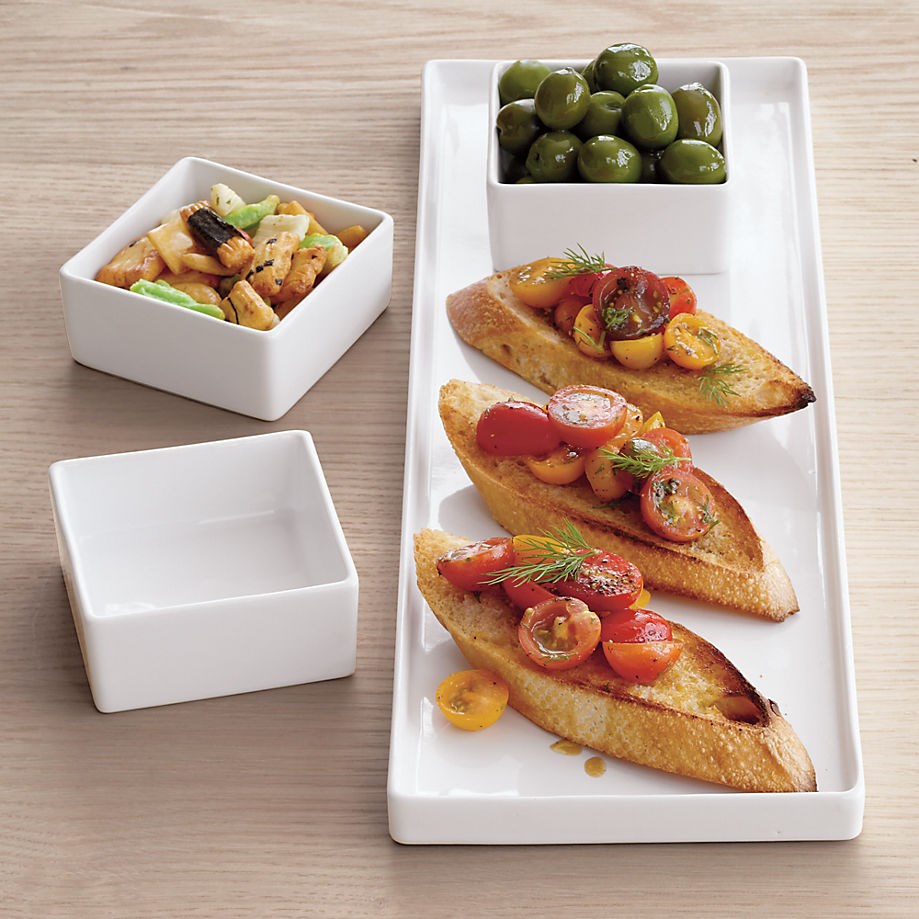 Don't forget about your surroundings! Create instant festivity by incorporating party decor into the existing features of the room. Below we see Asian paper fans carefully taped to the inside of a large dome light (left), as well as fresh flowers arranged in the openings of brass wall cubes (right). Both ideas come from retro-modern blog Mirror80:

Food and Drinks
When it comes to summer parties, keeping the food light and fresh is a solution that's kind to guests and the host! Prepare a variety of fresh dishes that showcase the produce of summer. This relaxing gathering hosted by Design Love Fest blogger Bri Emery not only highlights her fabulous patio makeover, it's the perfect platform for serving delicious food such as corn on the cob, shrimp tacos, guacamole and mango slaw: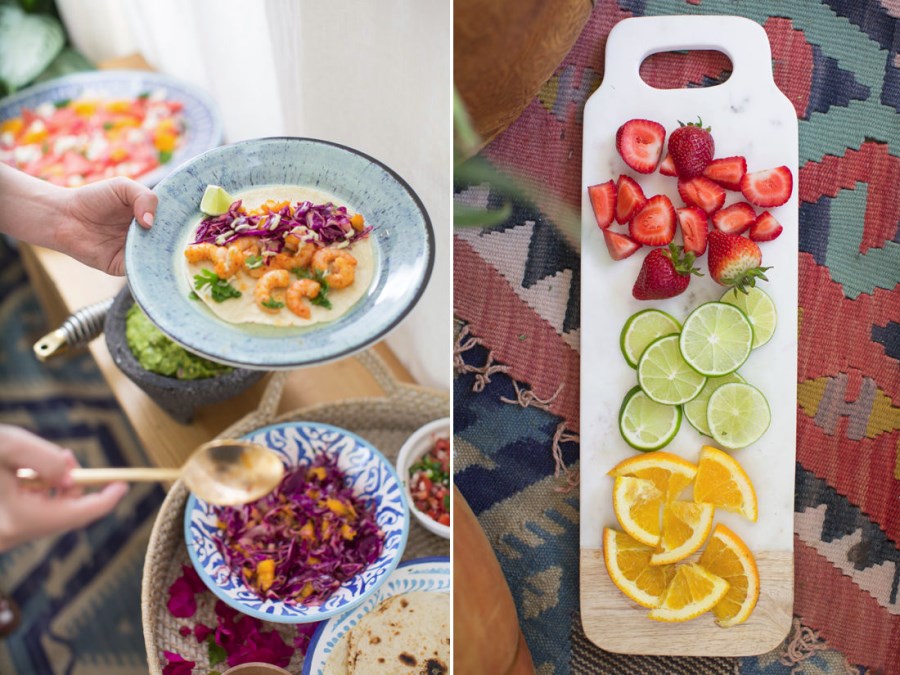 Fresh, cool sweet treats are the perfect party solution for summer. Popsicles are always a hit, and you can prevent quick melting by serving them on a colorful tray of ice. Visit Camille Styles to get the recipe for the Melon & Citrus Popsicles below.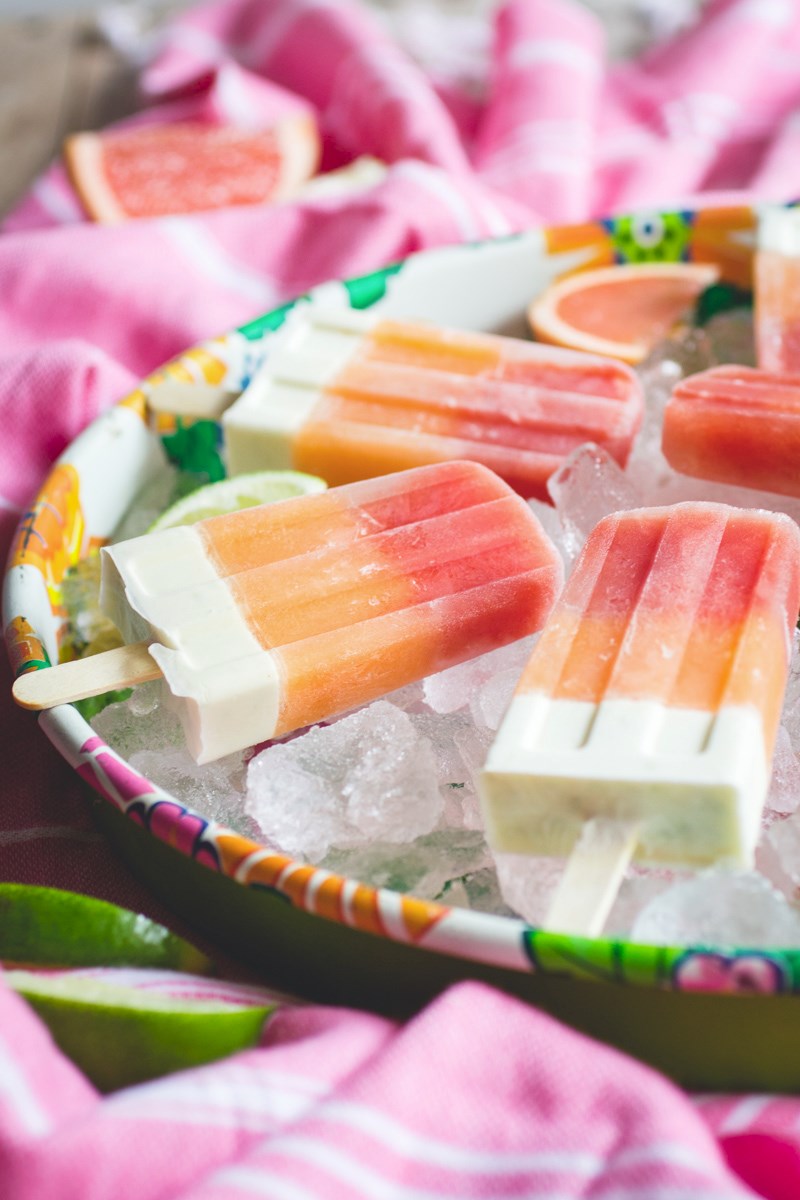 You can also keep it light, fresh and easy with the drinks. One fun idea: Present guests with a variety of fruit juices in sleek containers such as these Beaker Glass Pitchers from CB2. Your guests can add them to champagne for instant mimosas or mix them with sparkling water for refreshing mocktails. Have some colorful fruity garnishes on hand to top off each drink!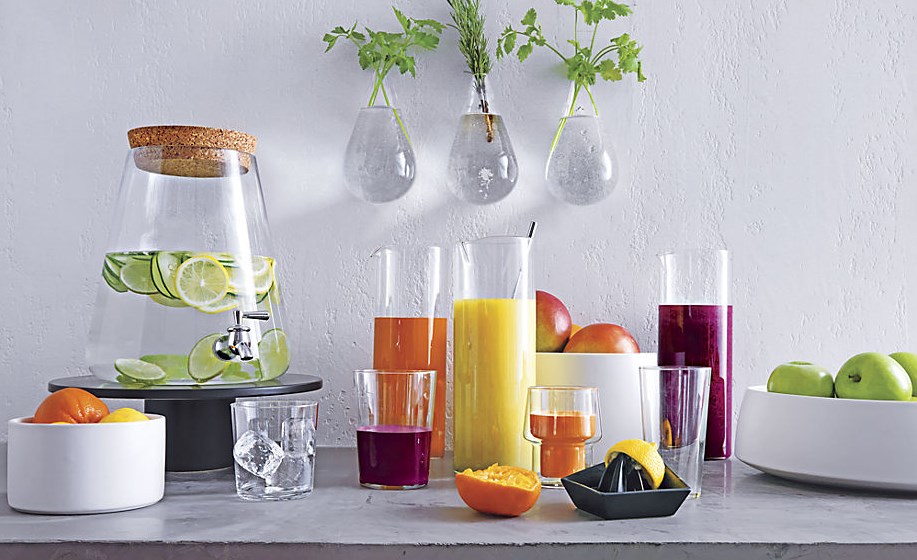 Did somebody say "mocktails"? The trio of mocktails below from A Beautiful Mess makes party time cool and festive. We recommend that you make room for mocktails at your party, as the heat of summer isn't always the best combination with large amounts of alcohol. By having one great mocktail recipe at your gathering, guests can take a break from the booze when needed (and not feel like they're missing out).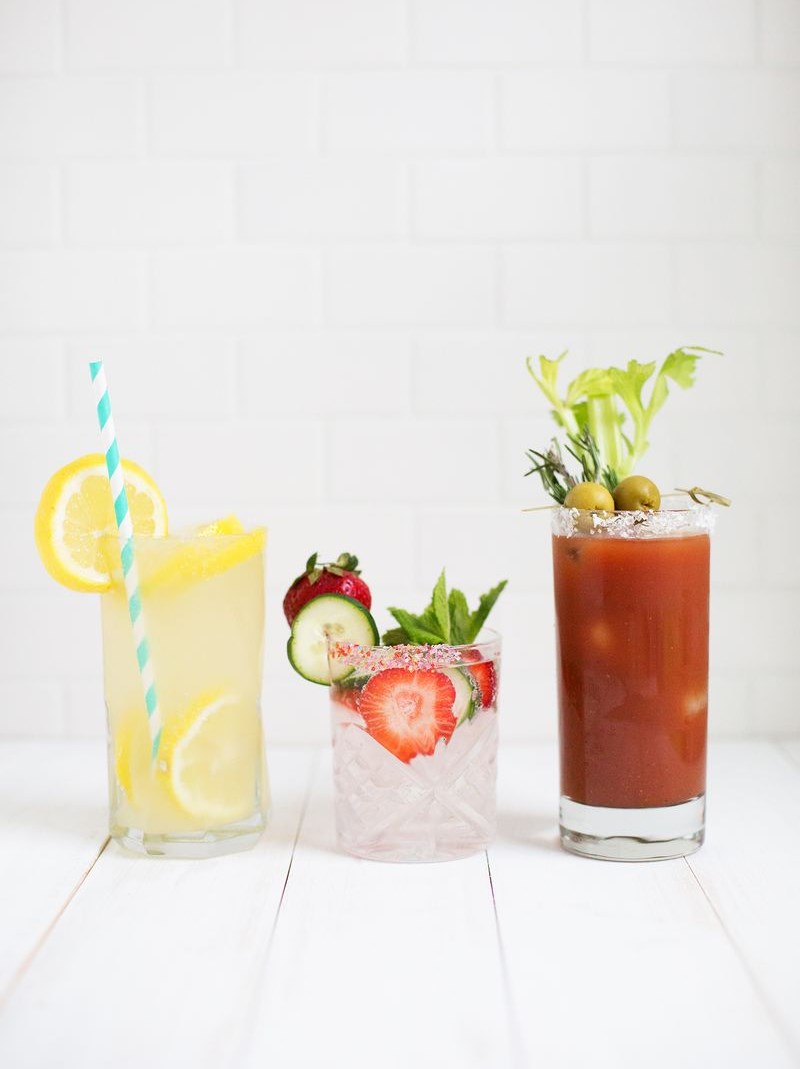 Remember to keep it simple when it comes to summer entertaining. Modern style is all about fresh, crisp, light and easy design. Wouldn't you agree?!