We are often bound by the traditions and conventions that surround us, and the world of interior design is no different. The idea of an entrance being located on the lower level of the house leading into the ground floor living area is something that seems a constant in most homes across the world. Of course, the reason it has become the standard practice is because it makes plenty of sense and works more often than not. But when faced with the challenges of a unique lot on a narrow limestone ridge next to Lake Austin, Specht Harpman Architects decided to flip things around and design a rooftop entry.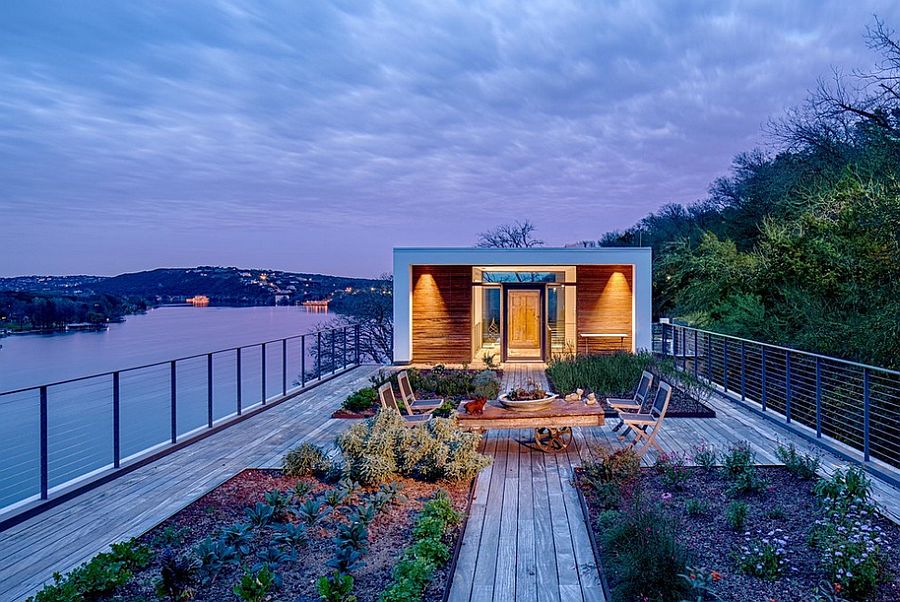 Located in Austin, the Cliff Dwelling was originally built in the 1970s with a ramp-like entryway that stretched 25 feet down from the street level to the living area below. When time came to revamp and redesign this old, dreary structure into a cool, contemporary residence, the architects used a fabulous rooftop garden as the entrance to the house, which sits elegantly at the street level. This new entrance offers ample privacy while giving the home sweeping views of Lake Austin from the newly built, 160'-long cantilevered deck.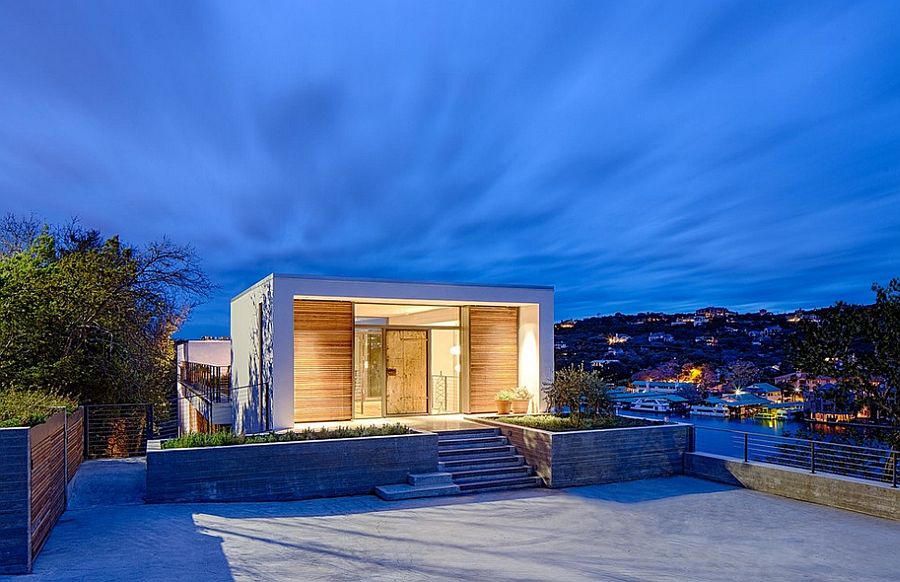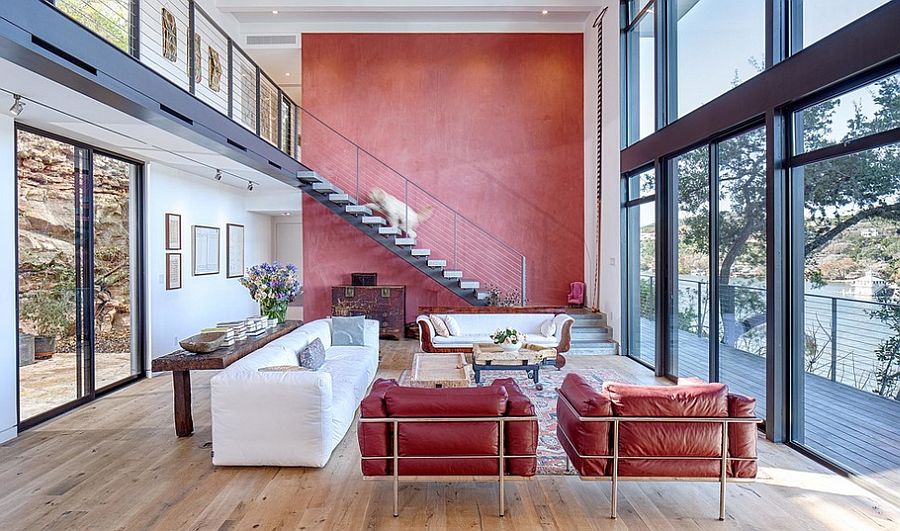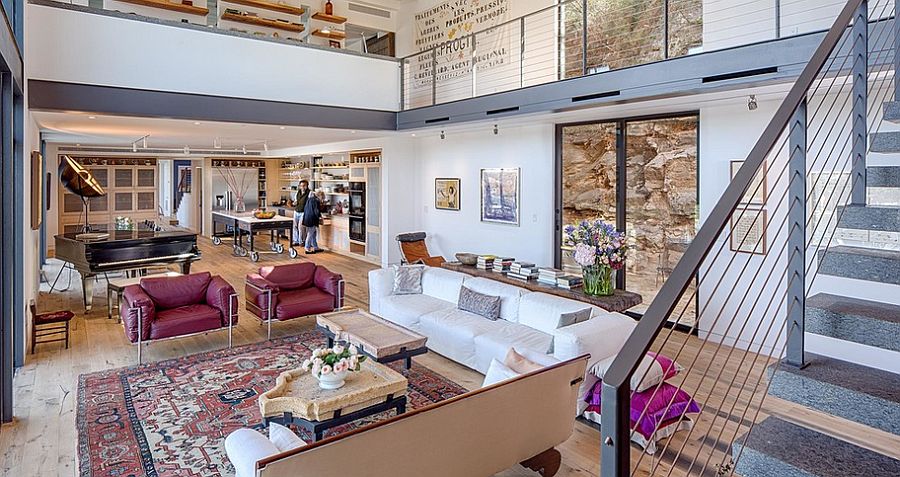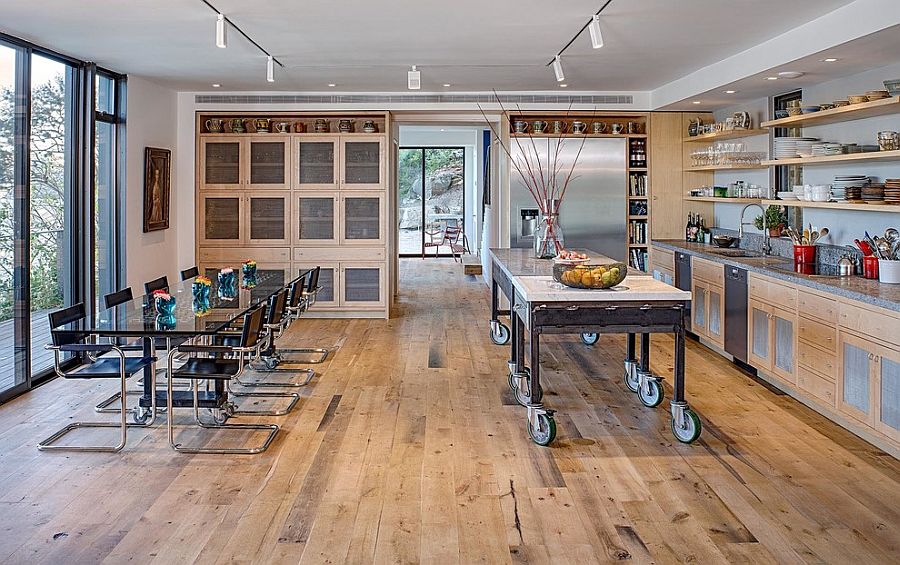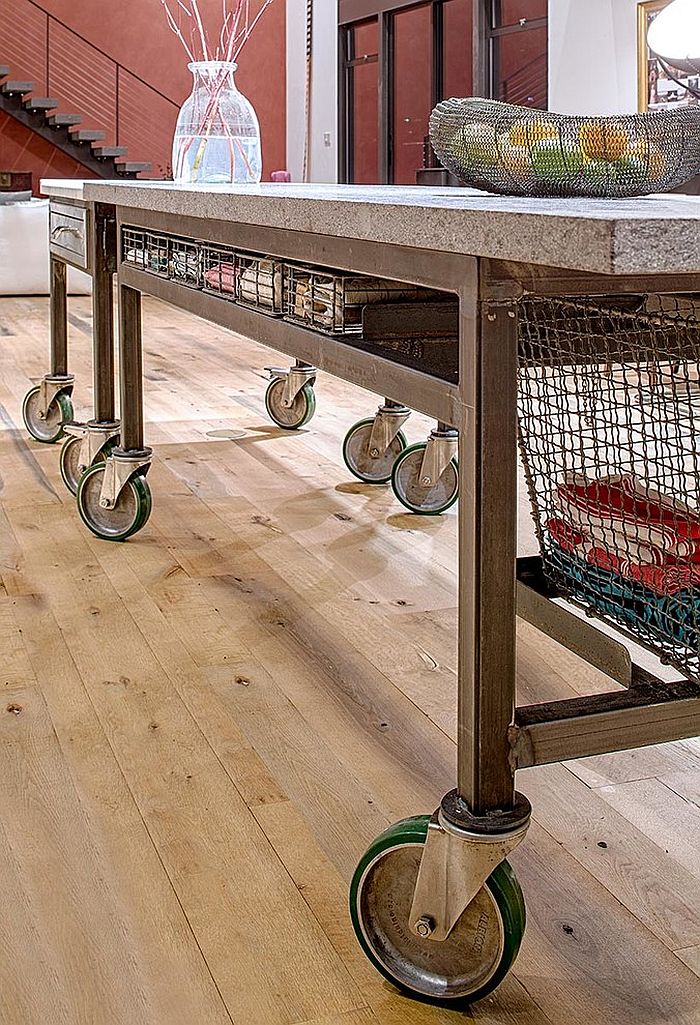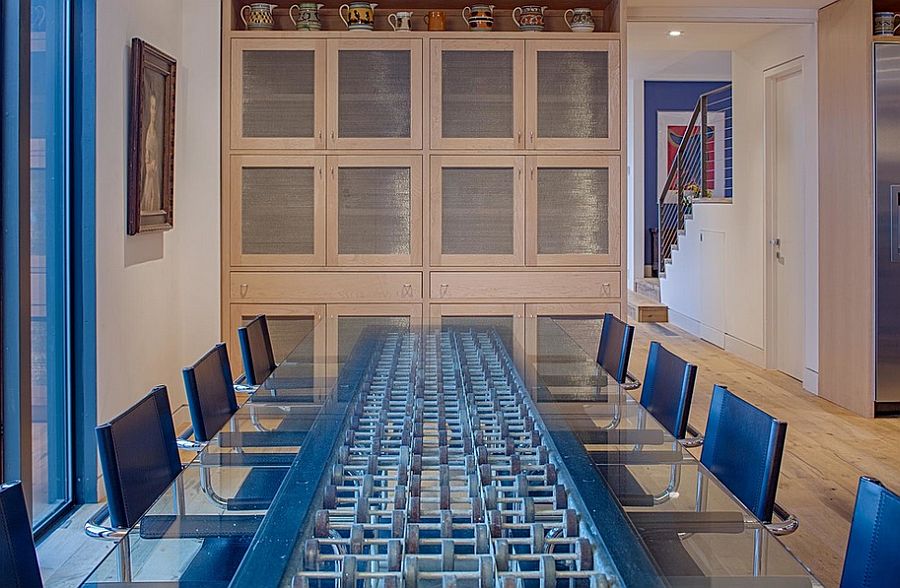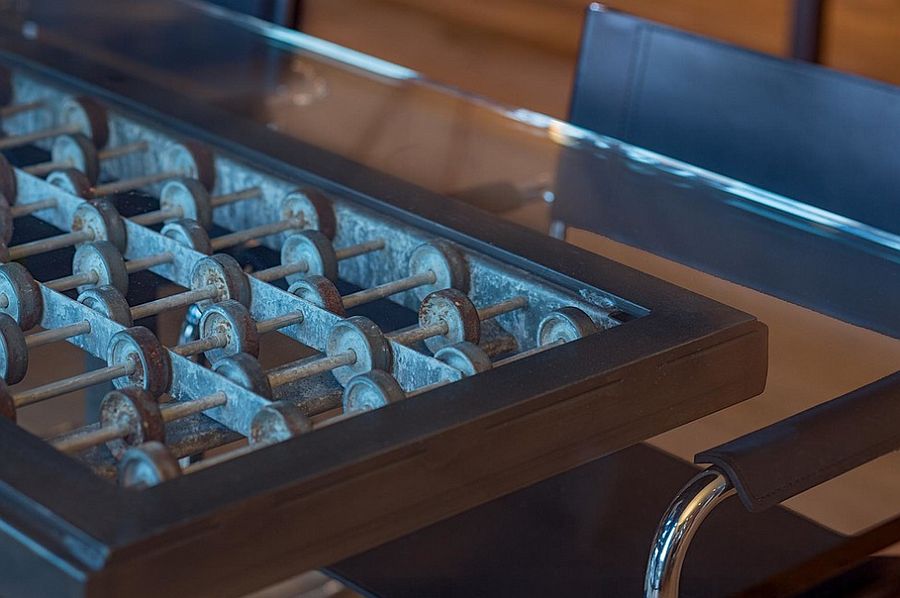 A modern staircase leads down to the living area and bedrooms on the lower levels, with the each floor opening up towards Lake Austin thanks to the extensive use of glass. A double-height living area with the kitchen and dining room on the lowest level showcases a unique style that combines contemporary finesse with rustic and industrial elements to create a captivating interior. Custom decor pieces, a neutral color scheme and pops of red, blue and green in different rooms complete what is truly a fascinating home.