Today at Decoist we're featuring 15 unique finds from Crowdy House, an online marketplace that enables designers and makers to premiere their products and sell them directly to consumers. As stated on the Crowdy House website, "Direct from the designer means the best price for you, a better profit for them and truly authentic design with a story." Products are offered for a limited time, so if you come across this post a week or two after it's published, some items may no longer be available at Crowdy House. But a new batch of fabulous finds will be yours for the purchasing! Also note that we've included links directly to the designers and makers as well, so you can still find what you're looking for! Ready for a closer look at these innovative modern home decor and furniture items?…
Lighting Options
Let's begin with some lamps and pendants to light the way! Inspired by knitwear, the Tie Pendant Lamp by Incipit Lab has a crafty-meets-modern look, thanks to sleek ceramic parts combined with colorful cotton ties. Designed by Laura Marìn Saragozza, this piece is available in two sizes, as well as finishes in terracotta and gray. Order the terracotta and choose from blue or cream connection laces. Order the gray and choose from yellow or anthracite.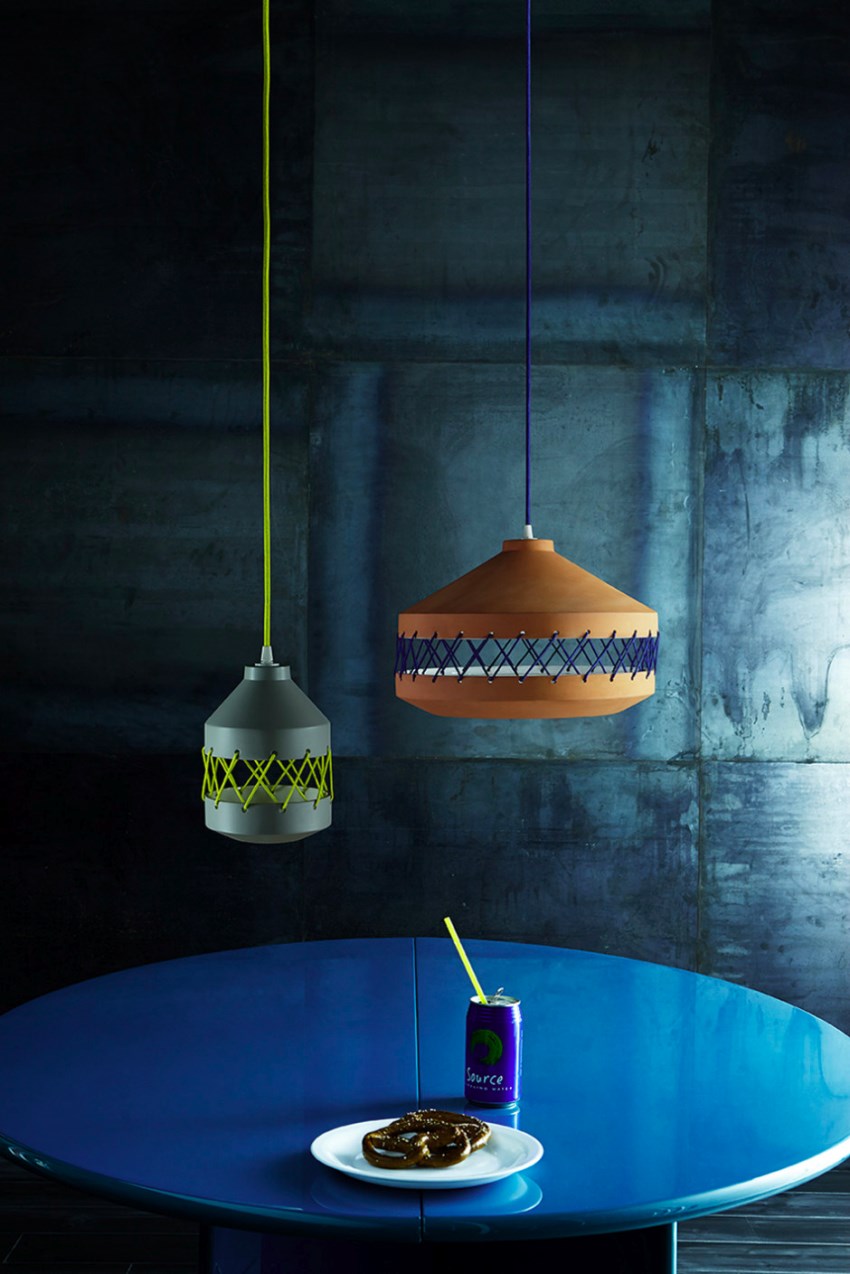 If you're drawn to bold shapes, these Geometry Made Easy Lights from MICROmacro will catch your attention. The circle, triangle, square, rectangle and star are basic geometric shapes given new life, thanks to steel re-bar frames finished in black or white. The lamps themselves are works of art, and the shadows they project on the wall are spectacular in their simplicity!
Honor your circadian rhythm with the Thanks for the Sun Wall Lamp by Transnatural Art & Design Label. This design-forward piece allows you to control the color temperature of the light, so it can match the time of the day and honor your biorhythm. Bright white is great for daytime, but soothing warm tones are more appropriate for evening. Good thing this lamp can do both!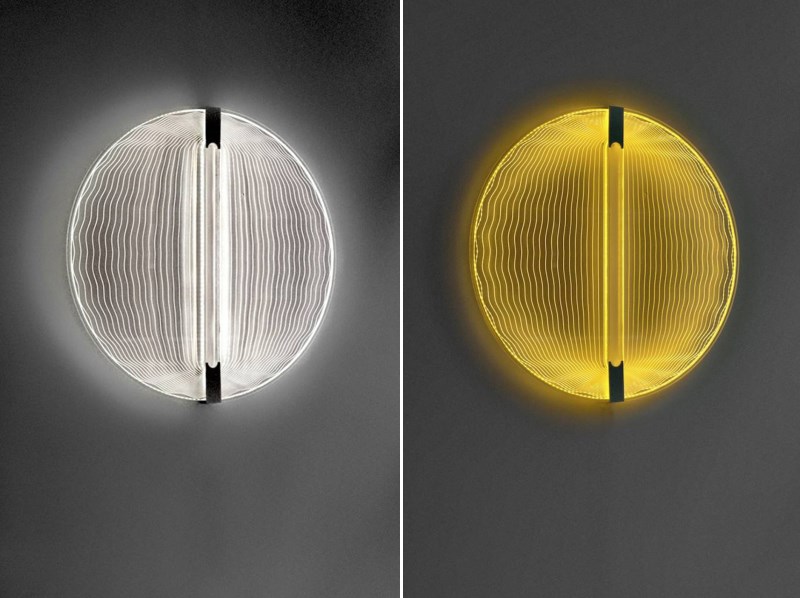 Furniture Finds
Looking for a new furnishing that can double as a conversation piece? Crowdy House is here to help! The Stac MDF Storage Unit from Formabilio is as functional as it is stylish. Modularity is key here, as various elements can be stacked and combined to form your own design. Create your own bookcase, cabinet or storage unit, and make it colorful with vibrant options in orange and blue!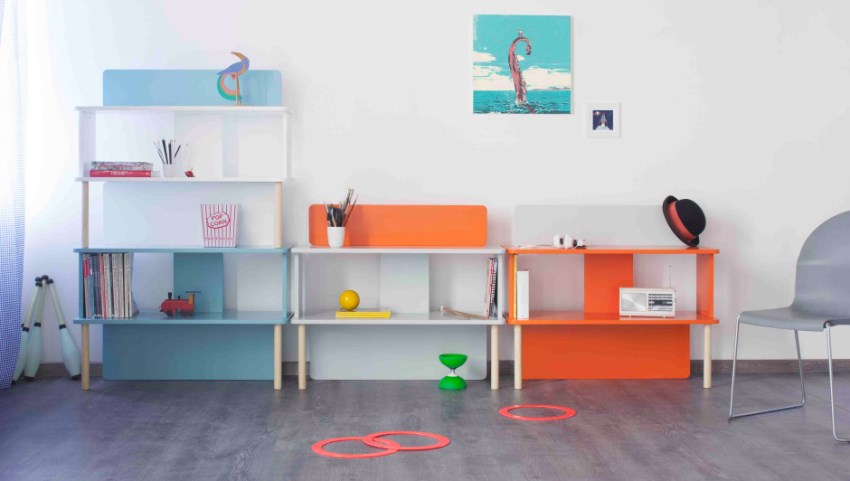 How fabulous is this Tie White Armchair by Katerina Stavrinou Moleski?! Crafted from a stainless steel frame, a variety of fabrics and biological wool, this unusual piece will definitely get noticed. And sitting in this chair is definitely an unforgettable experience!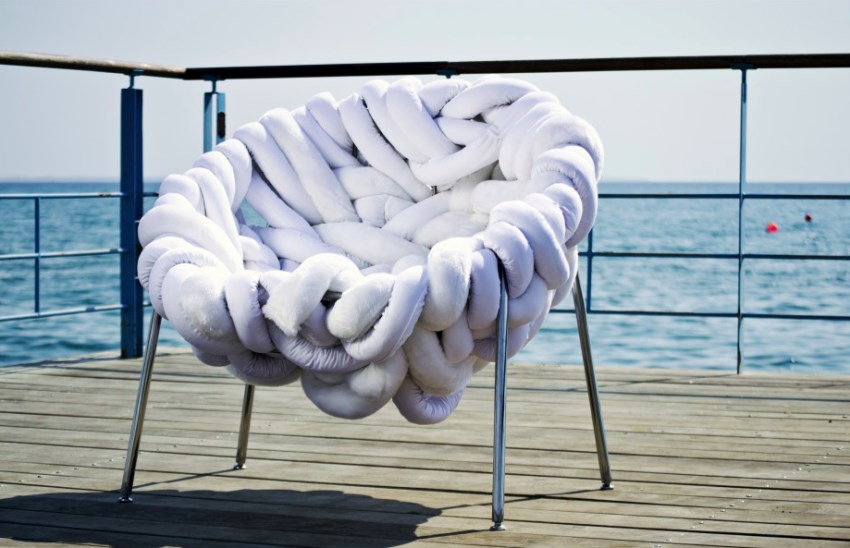 The MARCEL Side Table from Formabilio was inspired by the Modernism movement that occurred between the two world wars. Add doors that evoke the feel of Op Art, and you have a furnishing that's as intricate as it is sleek: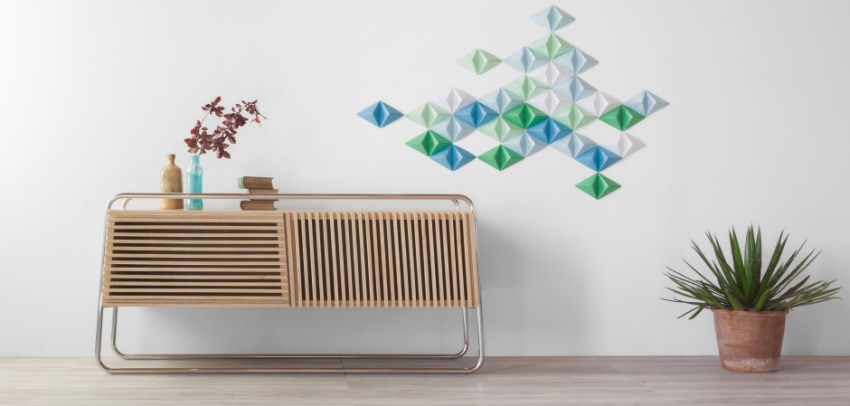 Does your interior need a jolt of color? The Petite Tripod Side Table from Avec Amour features a burst of rosy-toned flair, thanks to a color that evolves as the light in the room changes. Three interlocking geometric parts make up this angular acrylic piece: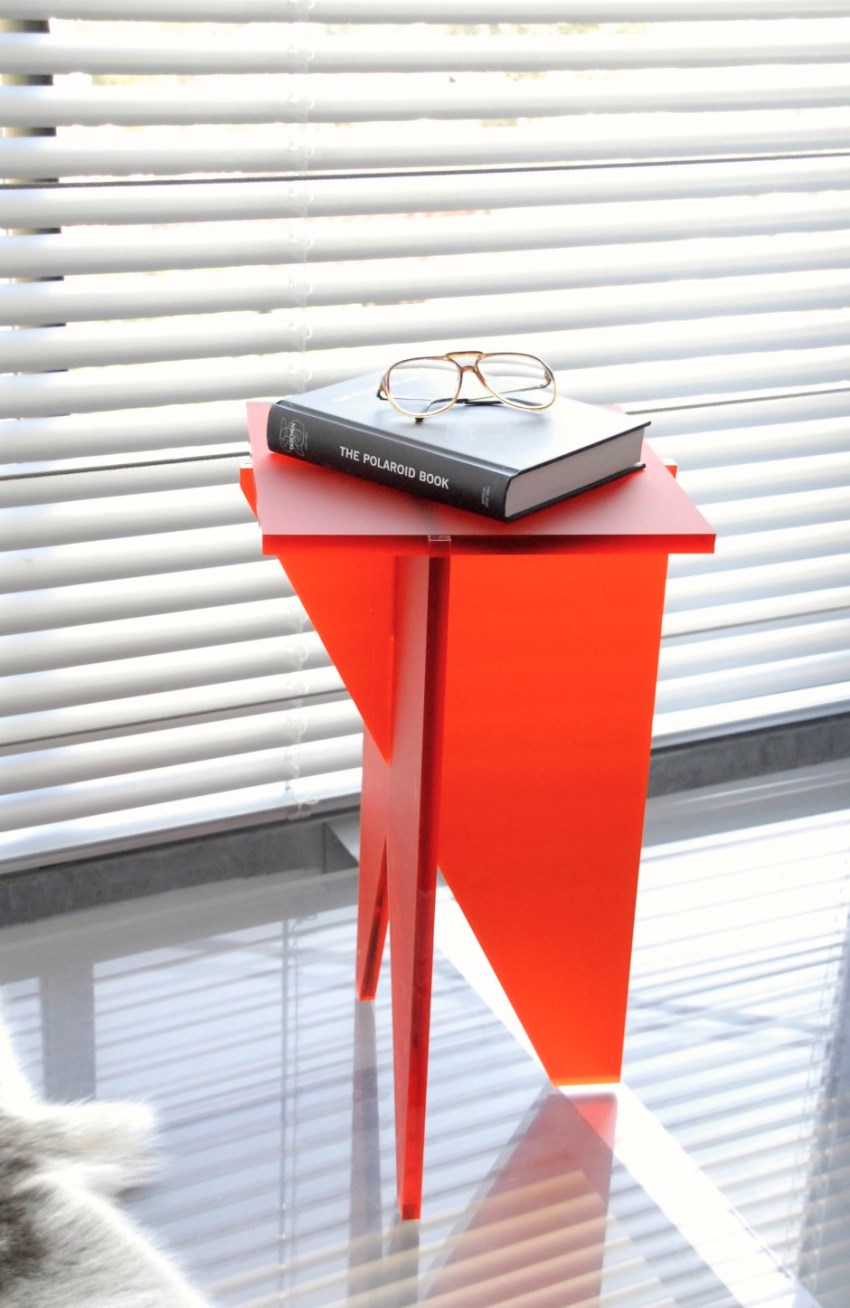 For the Walls
We now turn our attention to the walls, where the line between storage and art is beautifully blurred by these next featured Crowdy House finds. First we have the Comb Wooden Bookshelf by Jaanus Orgusaar/Borealis Ltd. A sci-fi aesthetic is one of many things to love about this attention-grabbing piece crafted from film-coated plywood. Plus, it's available in three different sizes for your convenience.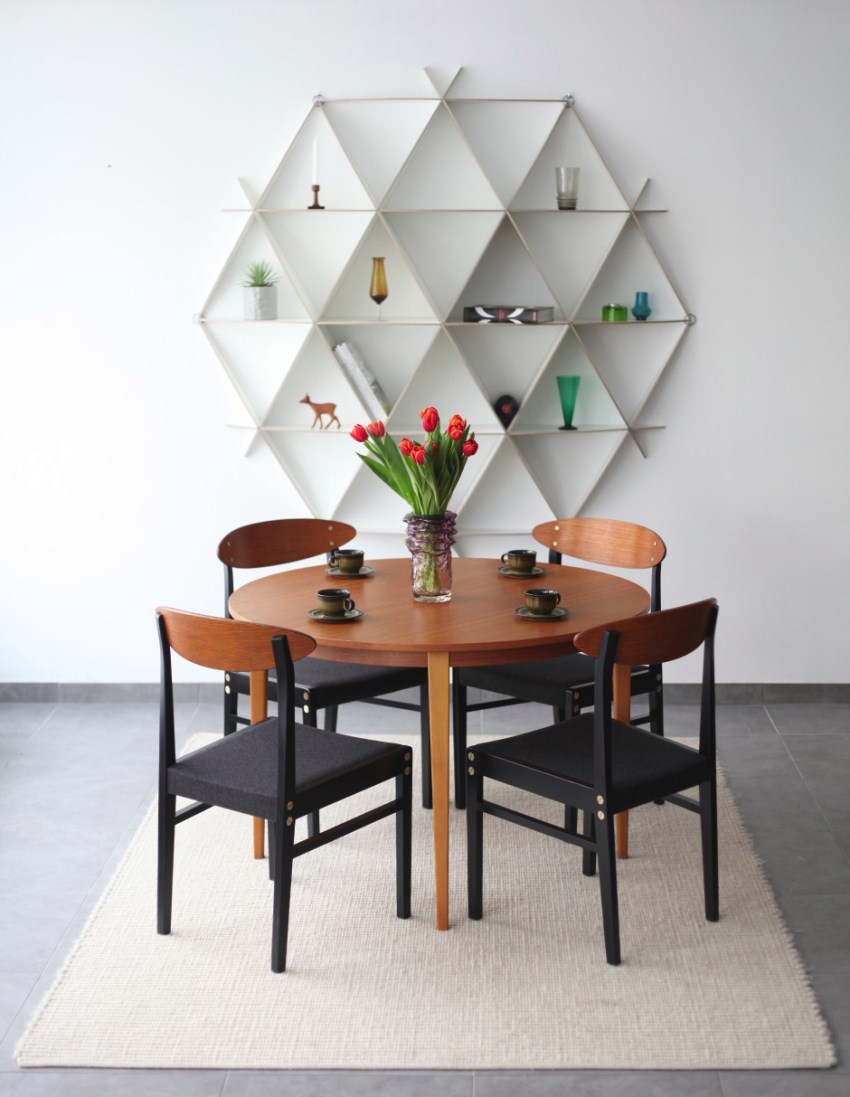 Is it an avant-garde form of shelving? Is it wall art? How about both?! The Racchetta Beech Wooden Racket by Formabilio is a storage system offering five hexagonal frames in a variety of colors. However, it's the elastic intersection at the center of each hexagon that enables it to hold items of varying sizes, from coats and umbrellas to magazines and remote controls. Now that's what we call maximizing wall space!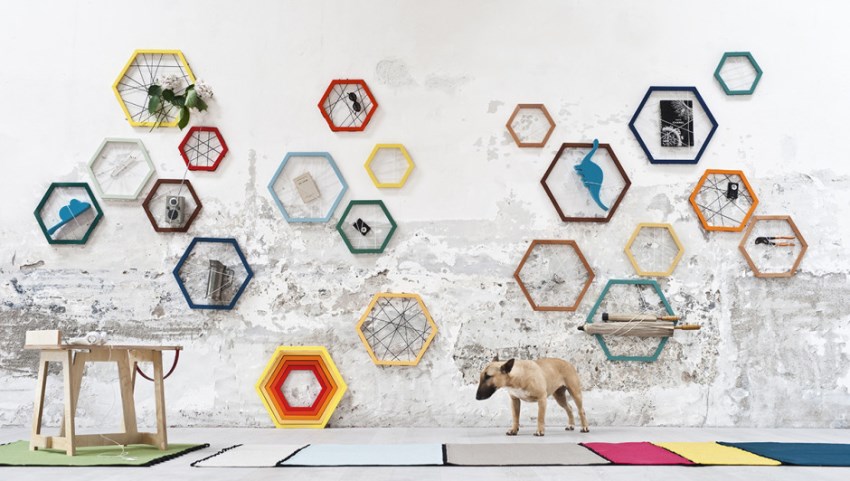 Also from Formabilio is the Volatevia Metal Shelf, which is modern yet organic in its form. Bent sheet metal is the material of choice, and these versatile shelves are perfect for adding function and style to spaces such as the living room, the bathroom and the bedroom. Choose from white, green and yellow. One set includes 5 "leaves" in a range of sizes.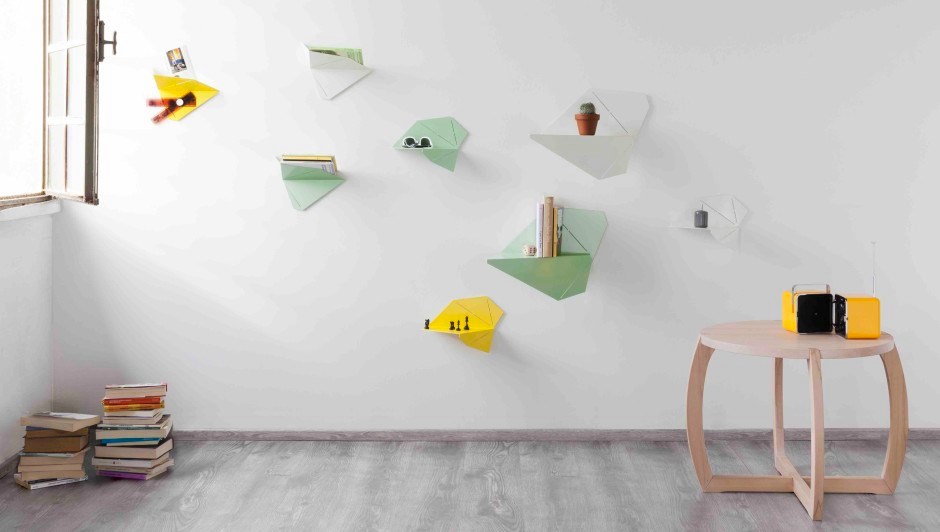 The KAMI. Triangle Poster by KAMI. DESIGN is inspired by origami, and it celebrates the beauty of geometric forms. Light tones (including peach) are pastel-perfect, and also note that the poster is printed in a very small edition (with less than 50 pieces). This is one special work of art!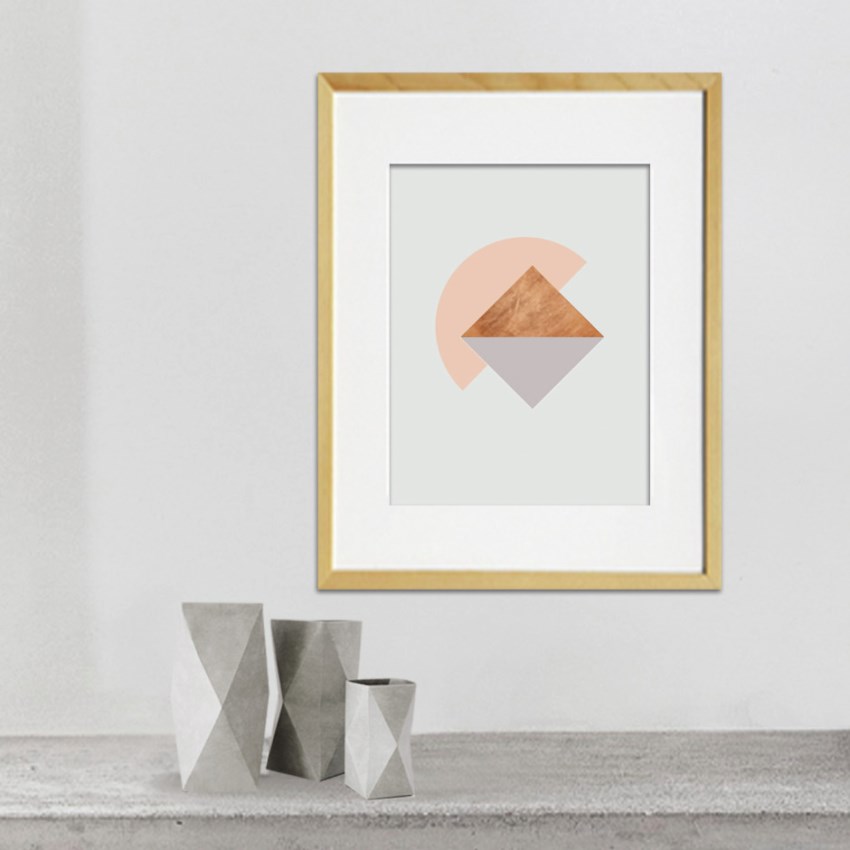 Accessories and Decor
We end today's post by taking a look at a few home accessory and decor offerings from Crowdy House. Check out the piece below. Is it a sculptural cube? Yes–and a magazine rack! Say hello to the Who's Next Magazine Rack by Marco Ripa, which celebrates the clever use of positive-negative space: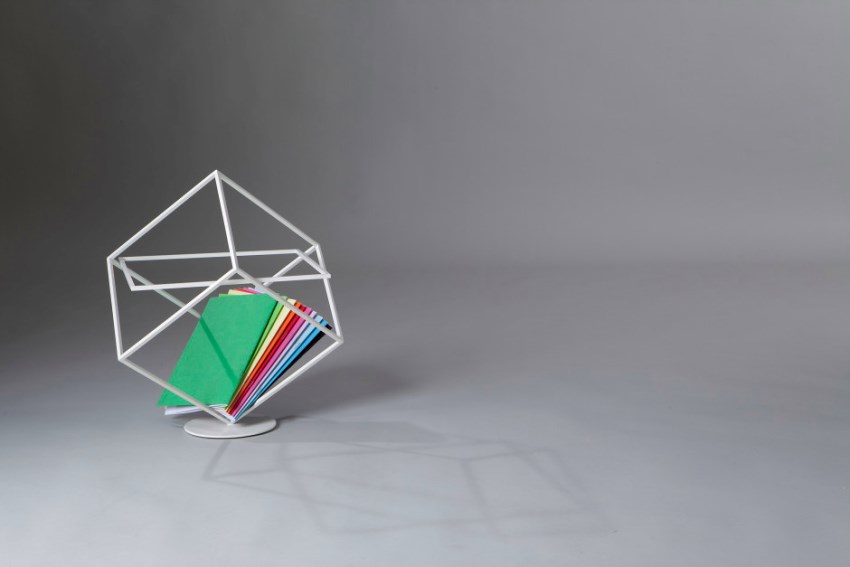 Combining a textural pattern with a bold yellow handle, the Thick& Thin Bamboo Ring Tray from ALLT Studio has a Memphis-Milano look while maintaining a modern aesthetic of its own. Part of the collection of cutting and serving boards made of granite, this steel and stone piece has a stain-resistant finish: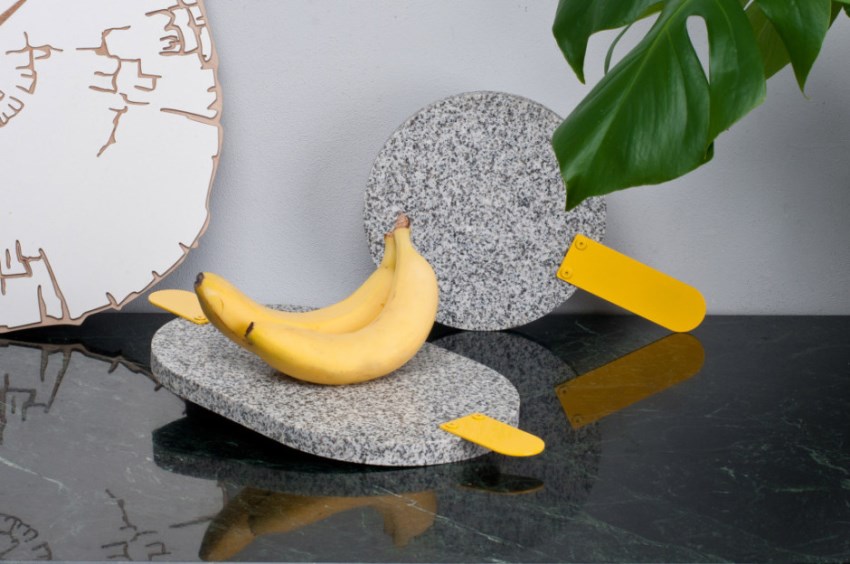 Turn a group of colorful candles into an art installation with these Clipper Candle Holders by Puik Art. In addition to its eye-catching form, each candle holder can be clipped on a flat surface (such as the side of the table), making it possible to enjoy candlelight at dinner without blocking the view across the table. Or you can buy a bunch, fill them with neon candles, and make sure they take center stage–you decide!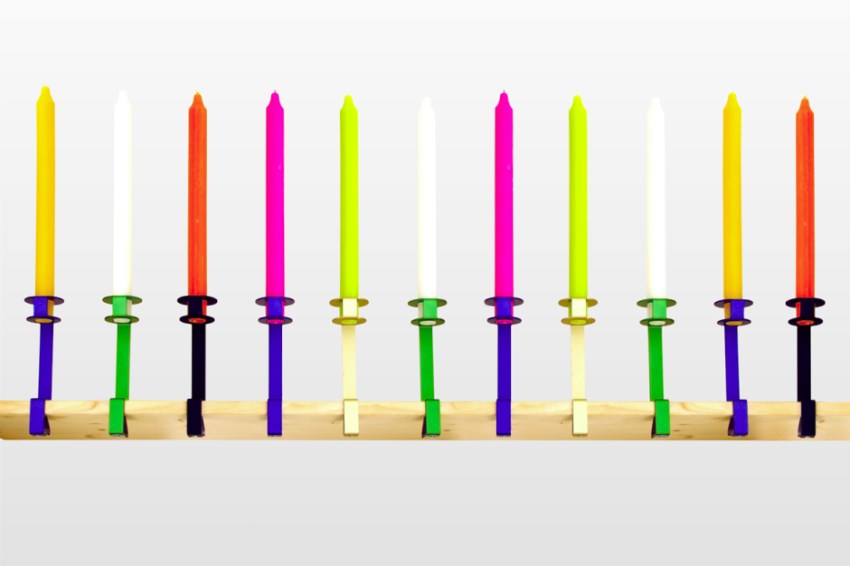 Last but not least, we have the Purebrass Tea Light Holder from Jam Furniture in collaboration with Pure Brass. This piece adds a warm glow to your candlelight experience, thanks to the beauty of polished brass. Crafted from a pure solid brass bar, each tea light holder features a polished top and a white-dipped base. Simple yet stunning!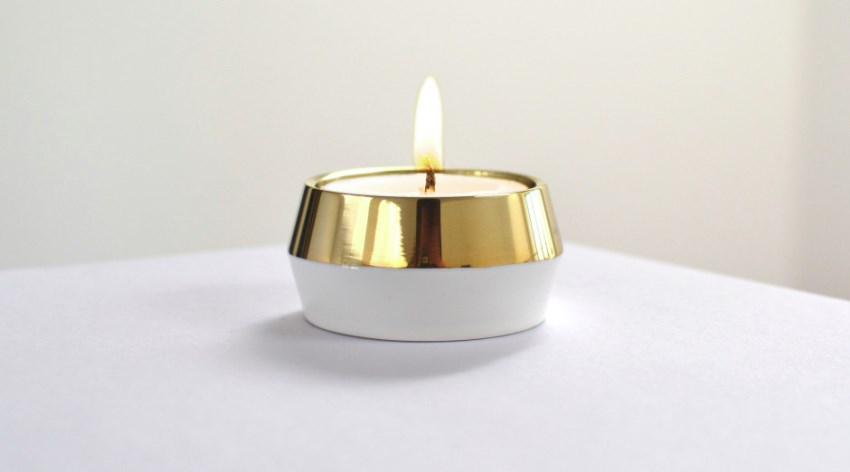 Be sure to visit Crowdy House to discover many other fabulous finds created by talented designers and makers!…
Liked the story? Share it with friends.