Few tropical destinations in the world match the stunning islands of Bali both in terms of natural beauty and an array of luxury retreats that will transport you into a world of opulence. This well and truly is the 'land of Gods' and you will feel like one as you meander through its amazing array of dense forests and pristine beaches. Located amidst the hills and beaches of South Bali is the gorgeous Villa Pecatu, which combines the charm and ergonomics of contemporary design with unique local Balinese architecture and cultural aesthetics to craft a remarkable and relaxing home.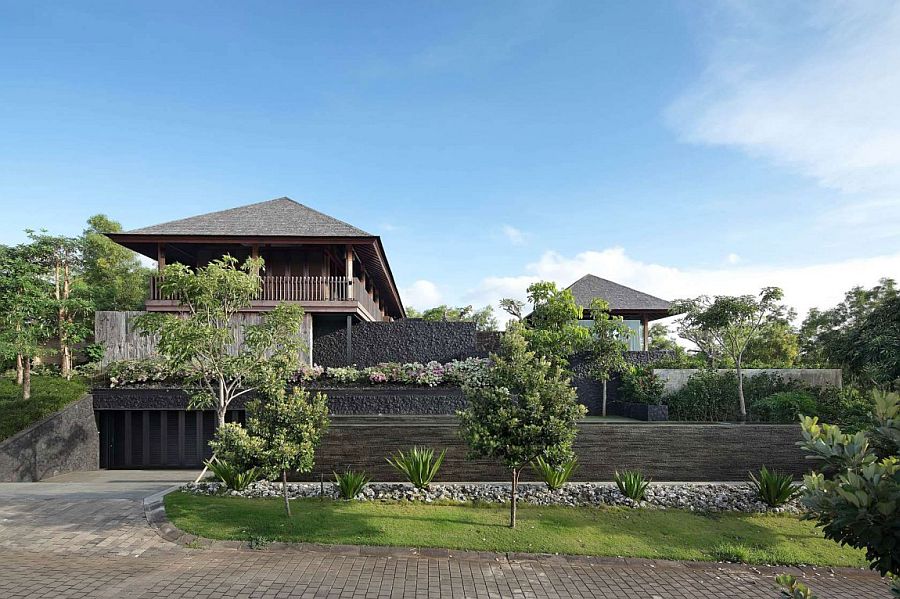 Designed by Wahana Cipta Selaras, the intriguing residence has an open design that blurs the line between the interior and the green landscape that surrounds the house. Each space flows into the next with open pavilions, living spaces and sweeping wooden decks extending the living area outdoors in an eloquent fashion. It is stone, wood and an array of indigenous local materials such as rattan and bamboo that shape the lovely, inviting home. A warm color palette, earthen hues and ample natural lighting ensure that the ambiance is both cozy and cheerful.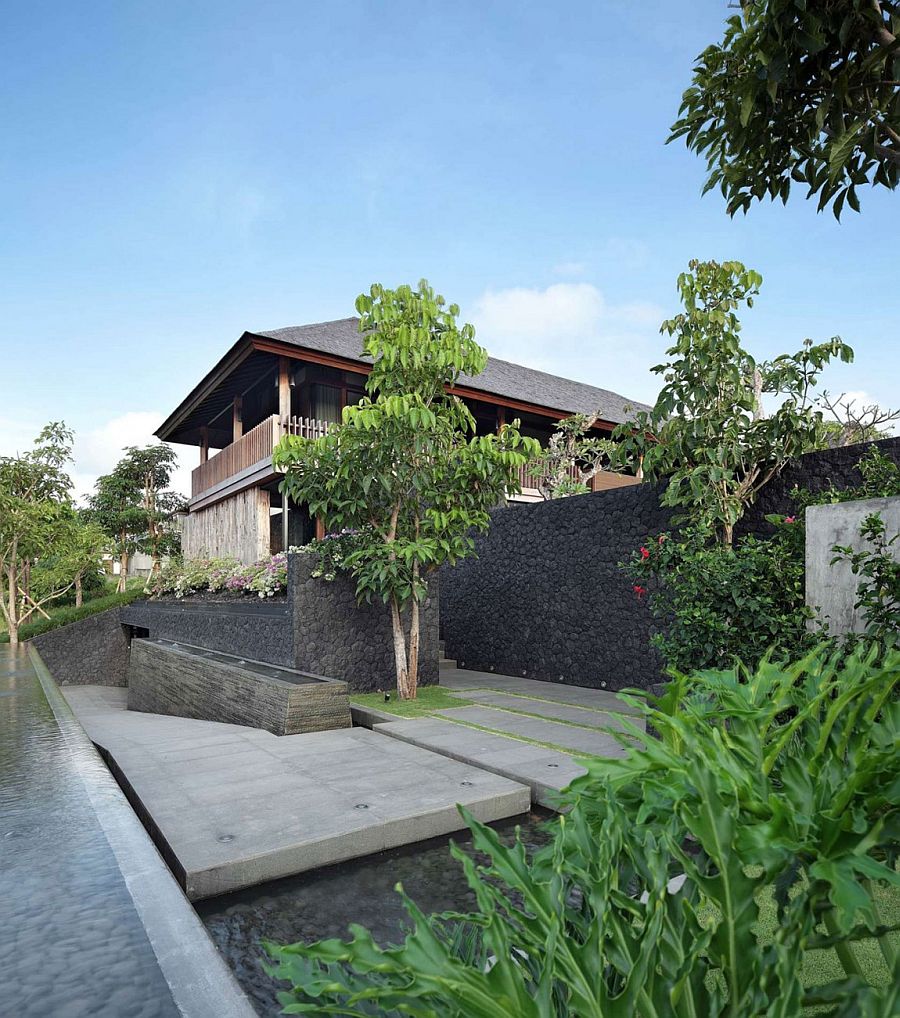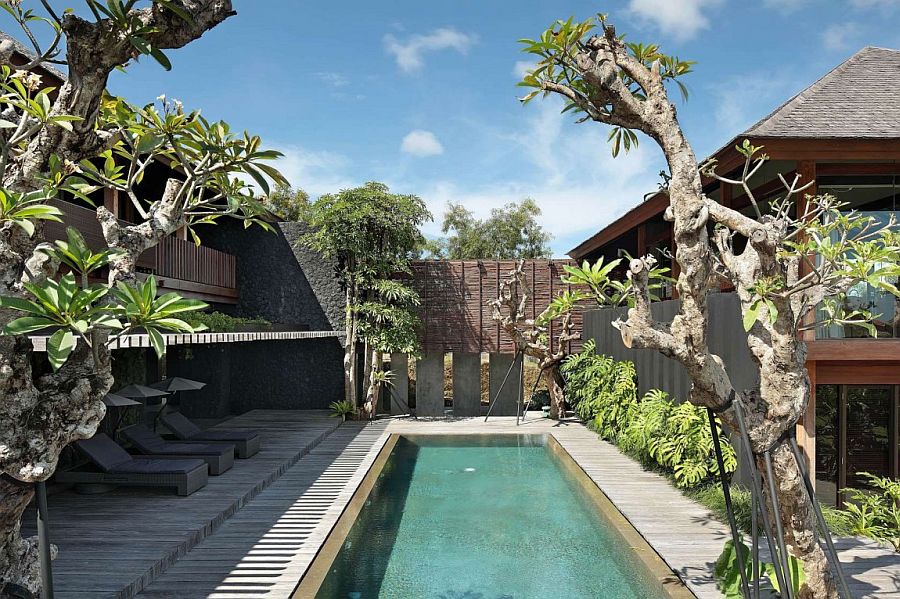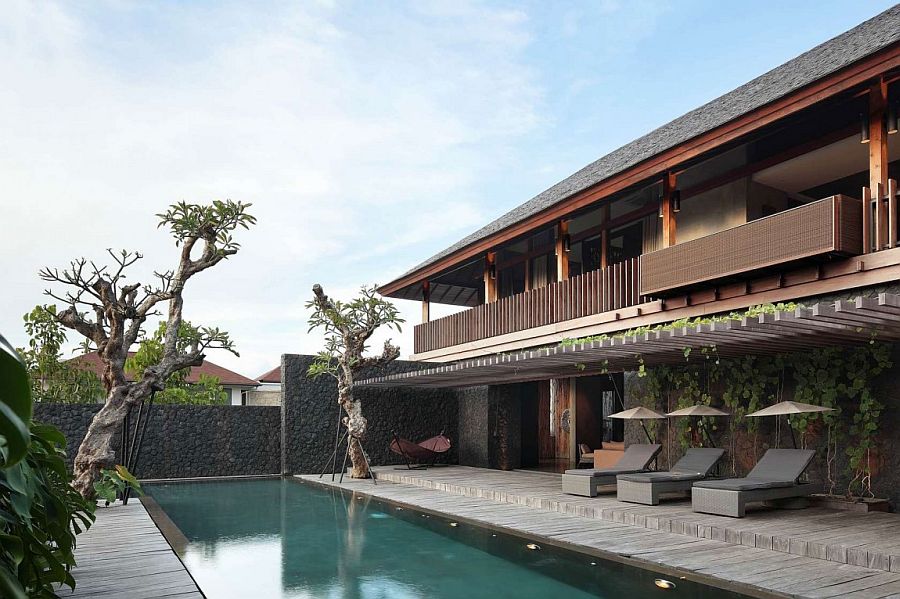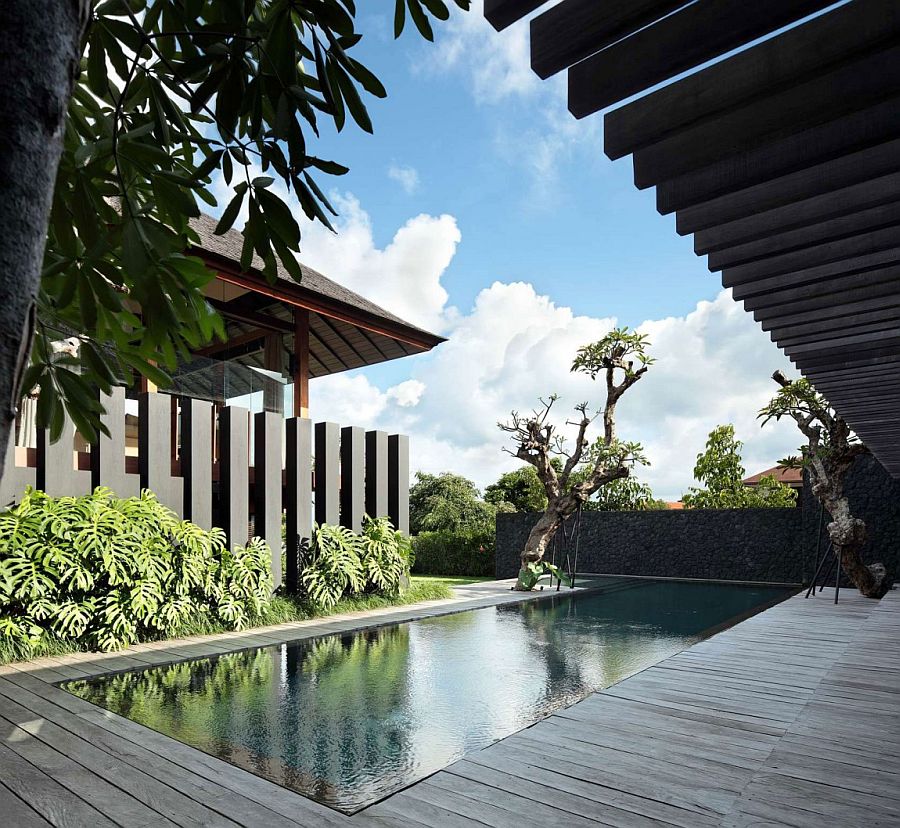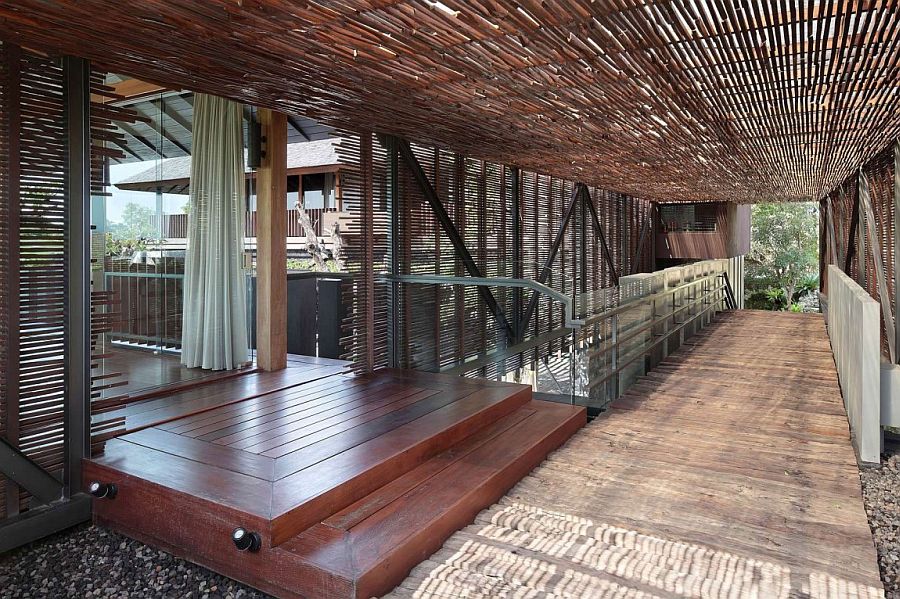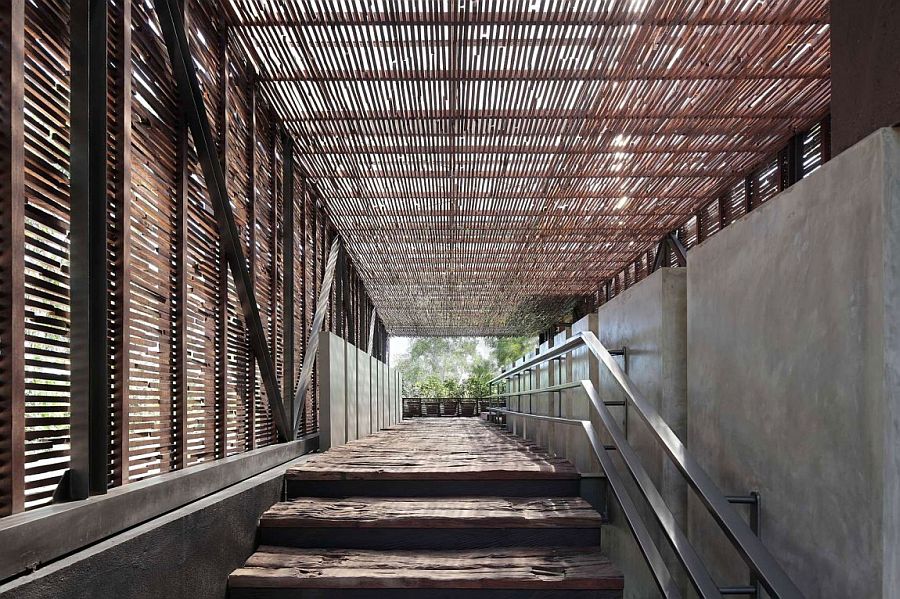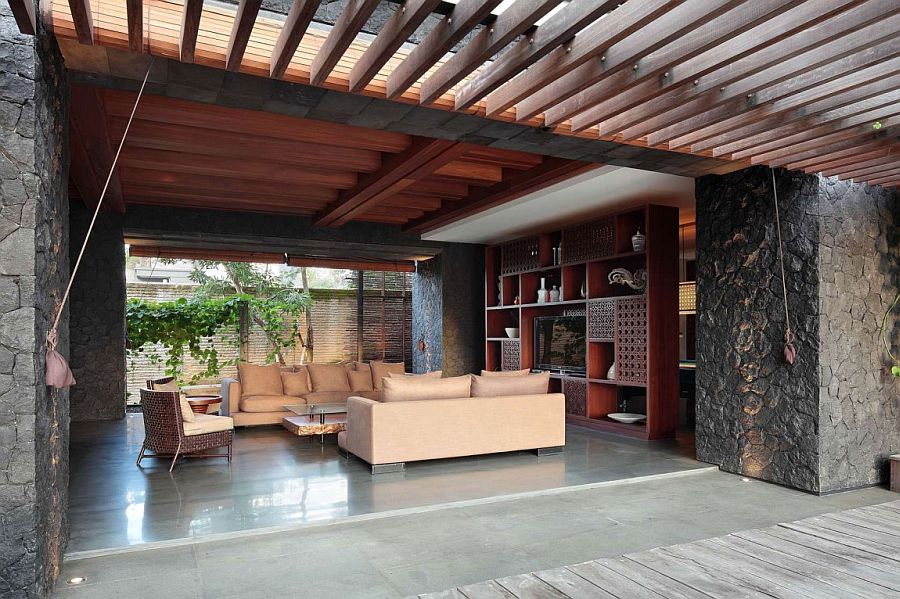 Formal workspaces and dining areas are interlaced with features such as the opulent outdoor Jacuzzi, pool table in the family room and lovely lounge areas to create a balance between vacation and business styles that the home intends to evoke. The entire villa was built taking into account the captivating backdrop, and its design ensures that its footprint is kept to a minimum. Creating a harmonious synergy between contrasting design styles and elements, this is a getaway that offers the best of both worlds!