Wrapping together refined modernism with distinct Midcentury elegance in a cloak of concrete and wood, the B+B House in Sao Paulo, Brazil exudes a style of its own. Designed by Studio mk27 & Galeria Arquitetos, the contemporary home has a cozy, inviting ambiance that brings together a contrasting array of textures. The street façade of the stylish residence offers complete privacy with its simple, clean design, even as a long ramp shielded by a hollowed-out concrete element shapes the intriguing entry. The concrete feature not only offers protection from the harsh sun and evening showers, but its cool cutouts allow light to filter through into the kitchen and living area.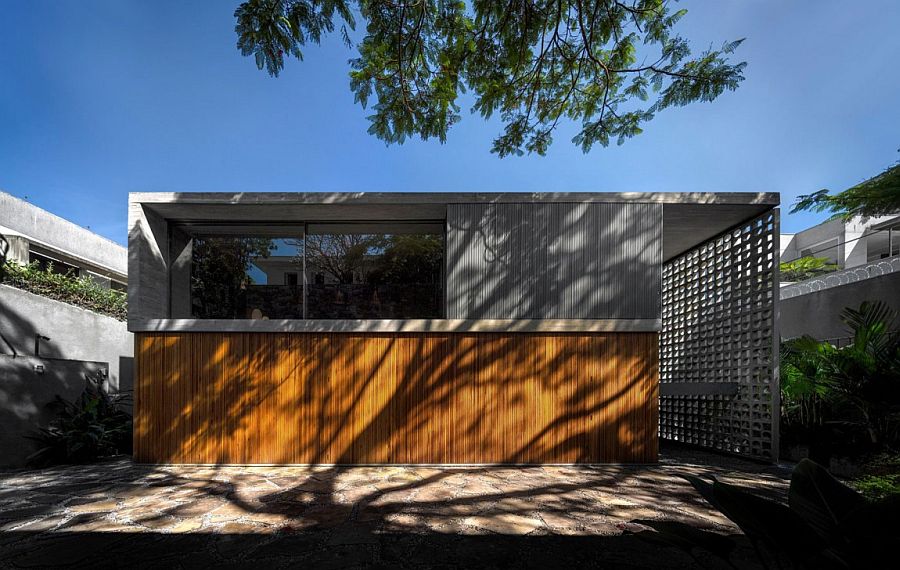 Spread across 683 square meters, the various levels of the house interact with one another to create a flowing interior that is both aesthetic and ergonomic. A large living area makes up the heart of the home and is connected with the balcony outside through sliding glass doors. Smart midcentury modern decor, iconic lighting fixtures such as the George Nelson table lamps and the Seppo Koho pendants enliven the living and dining space. The fusion of timber and concrete further aids in creating a beautiful ambiance that is both relaxing and contemporary at the same time.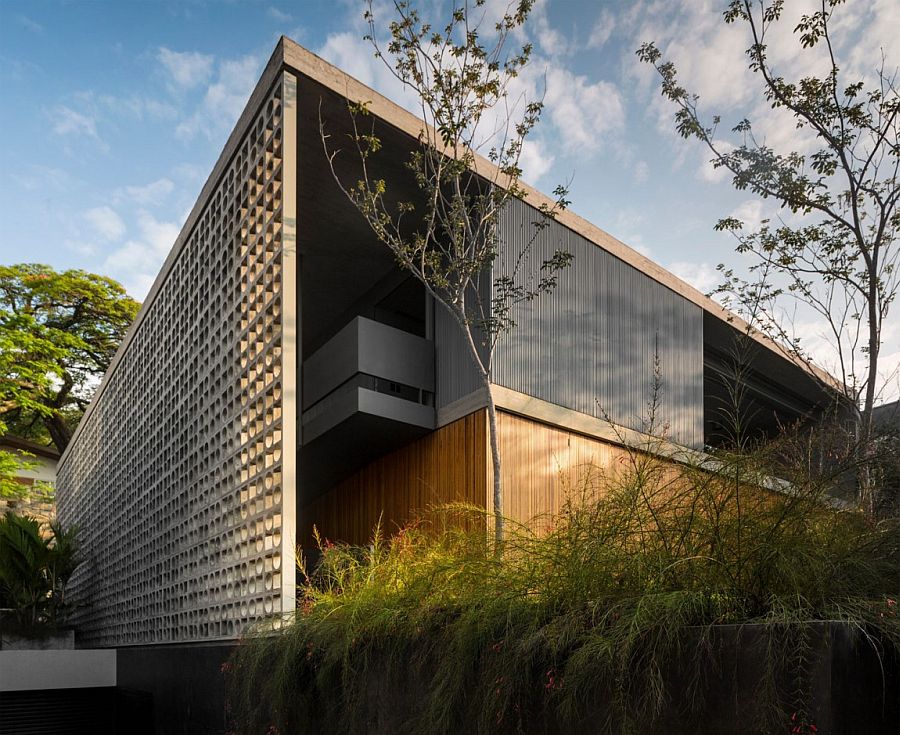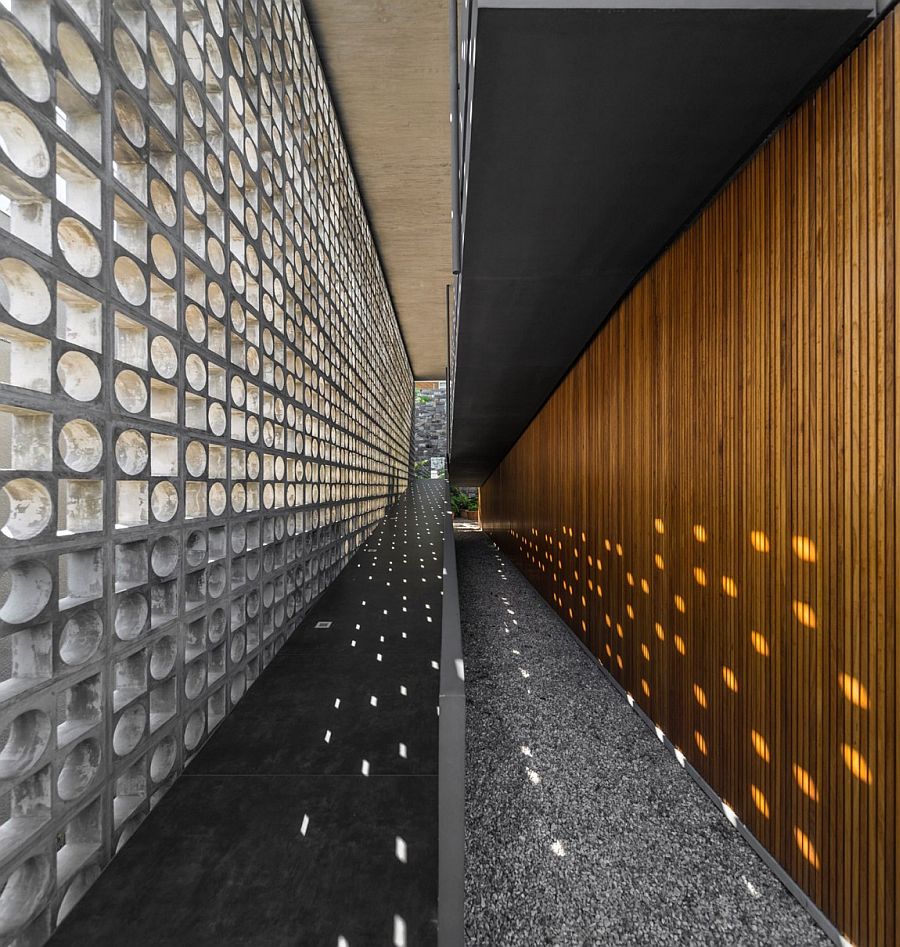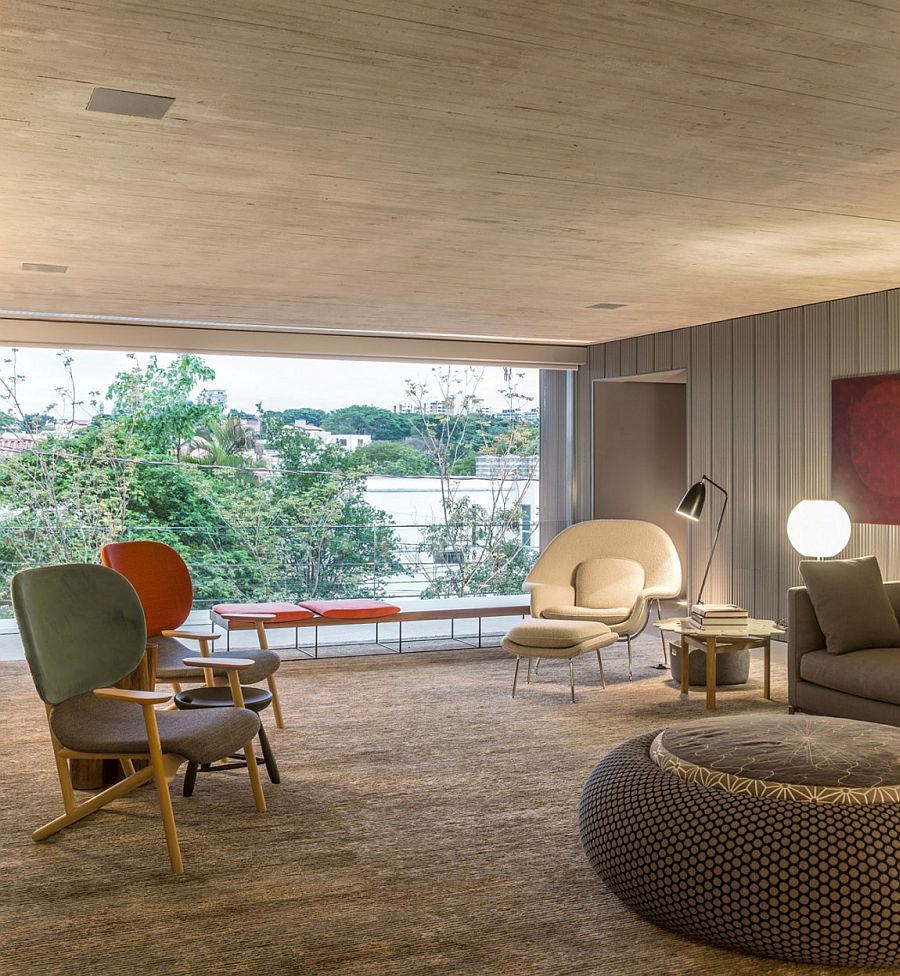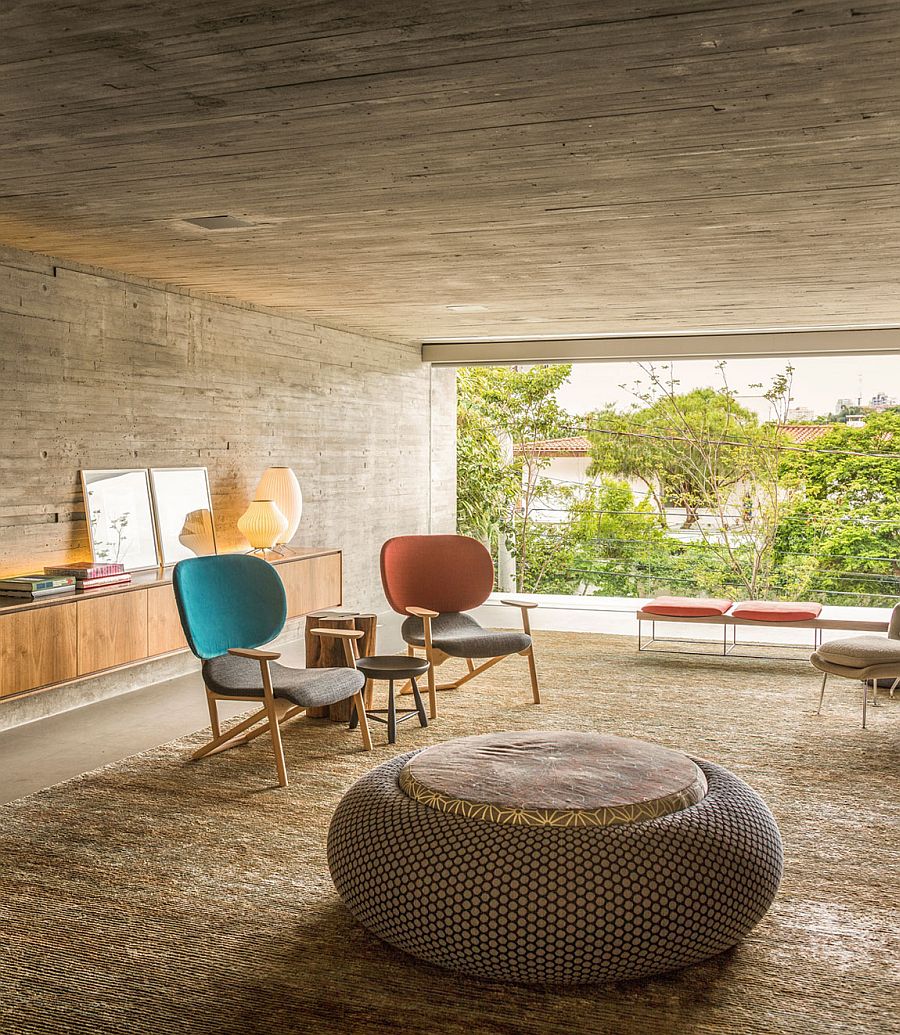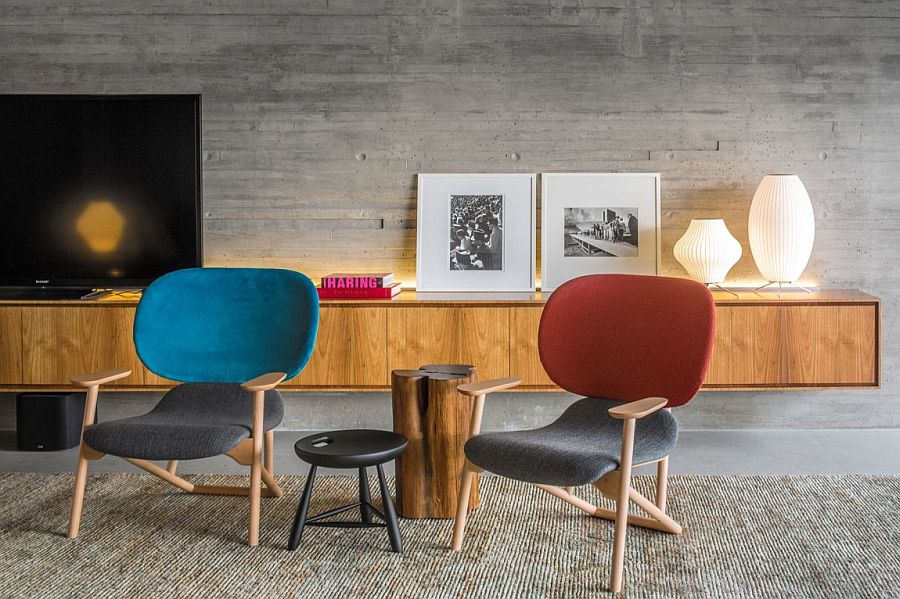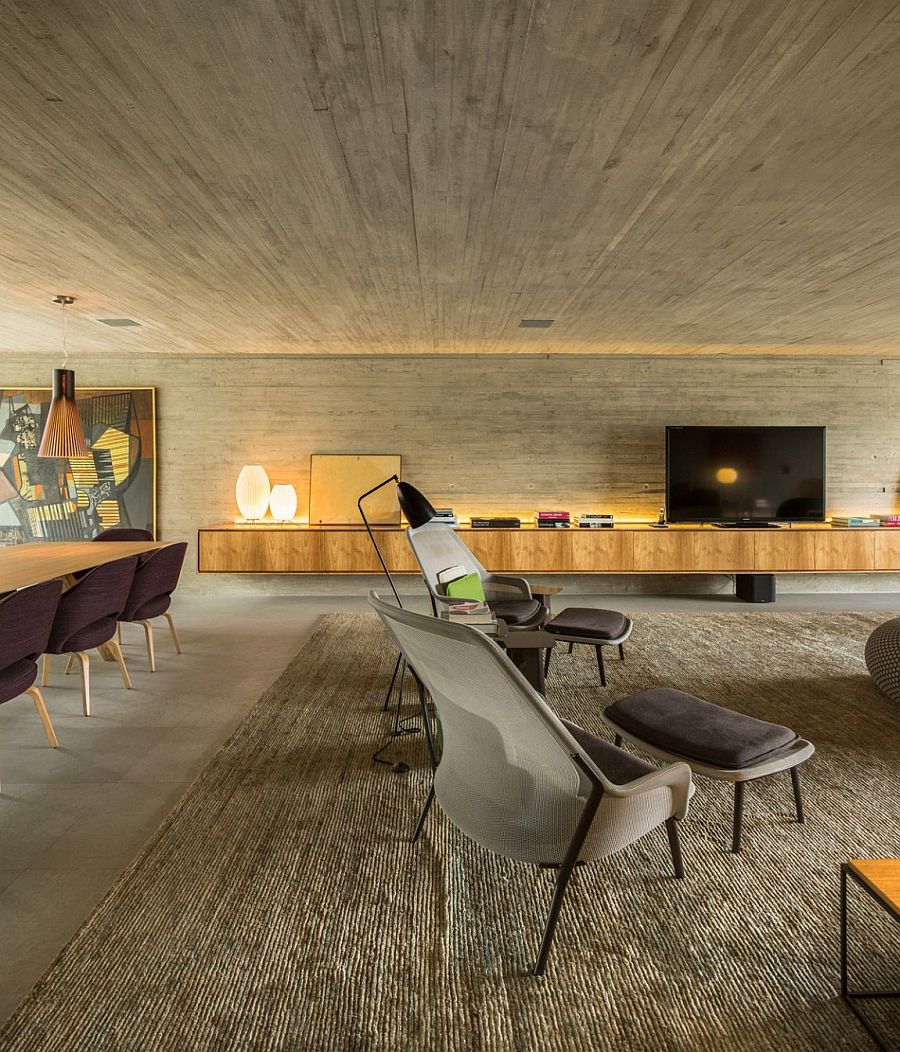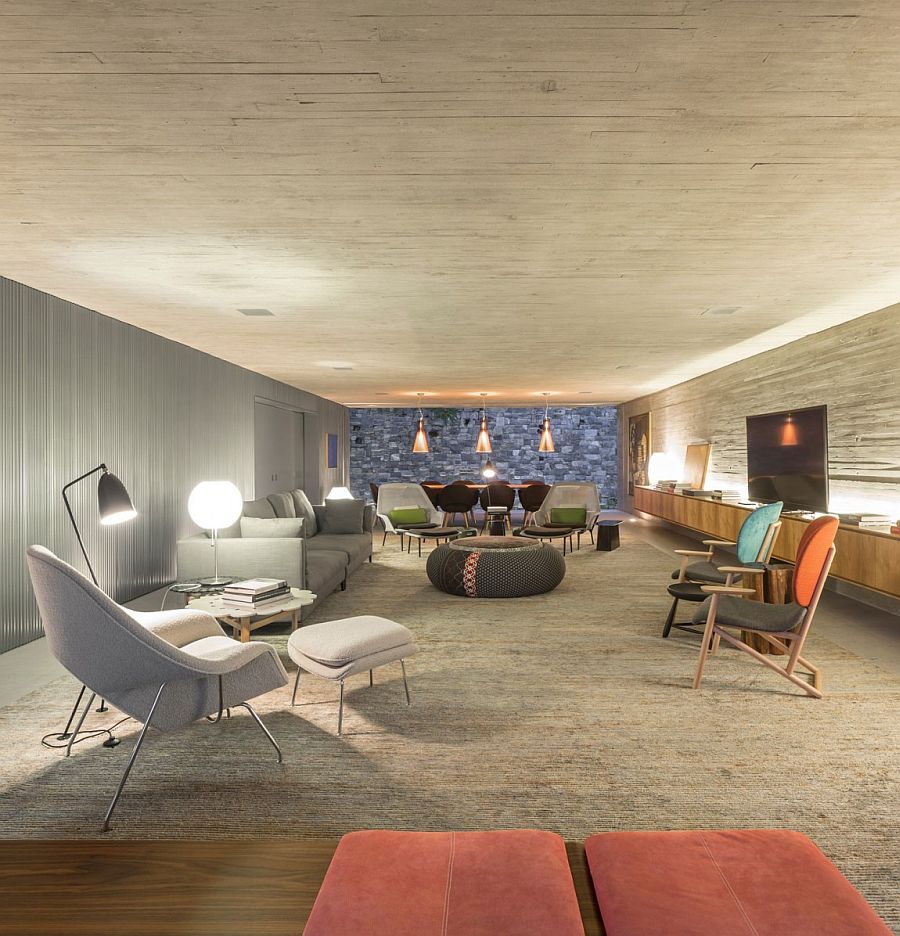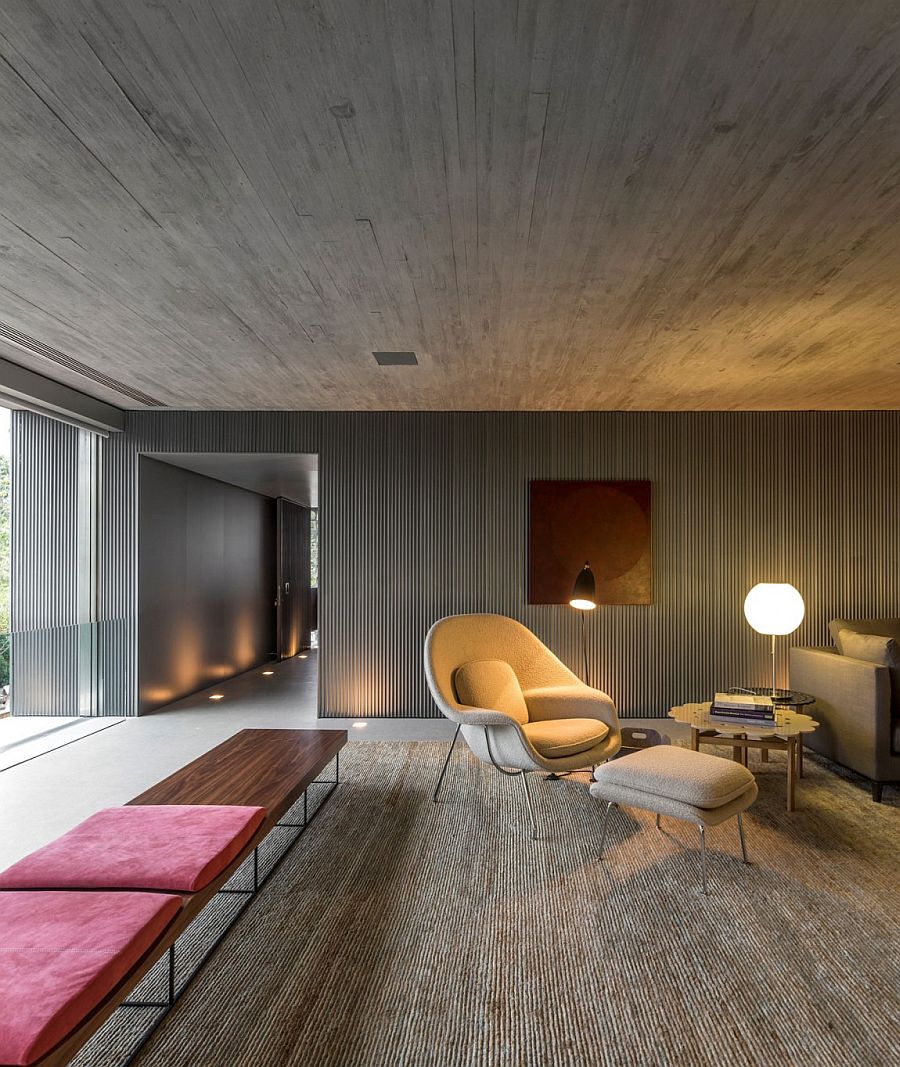 The reference to modernism lies also in the wall of hollowed-out elements, renowned from the 30's in Brazil, as a solution to be reproduced on large scale, very appropriate for the tropical climate since it allows for shading without blocking of the fresh breeze.