Today's post is dedicated to the seamless blend of home and garden areas! There's nothing like a home that celebrates the beauty of greenery both indoors and outside. The really spectacular dwellings create a natural flow, bringing interesting plants indoors, creating design-fabulous vignettes and views where possible, and cultivating enchanting outdoor spaces. The interiors and gardens below are eye-catching in their impressive blend of plants, as well as their careful cultivation of verdant style, which somehow manages to look effortless…
Impressive Entries
Creating a peaceful garden-fresh home starts at the entry. And nothing sets the tone like a landscaped vignette or a modern garden to welcome you indoors. Below we see an entry garden created by Tim Davies and Levi Carter of Tim Davies Landscaping. Note the mix of dark and light, as well as the combination of stone and lush plants. [photo from Grab Photography]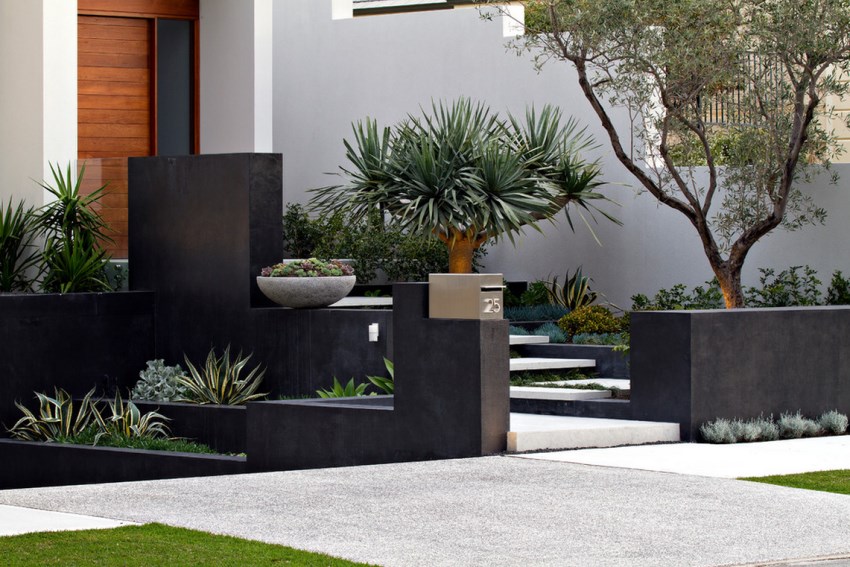 There are garden possibilities for every climate and terrain, and this Palm Springs remodel from H3K Design proves that gravel can make a big impact in the garden! [photo by Patrick Ketchum]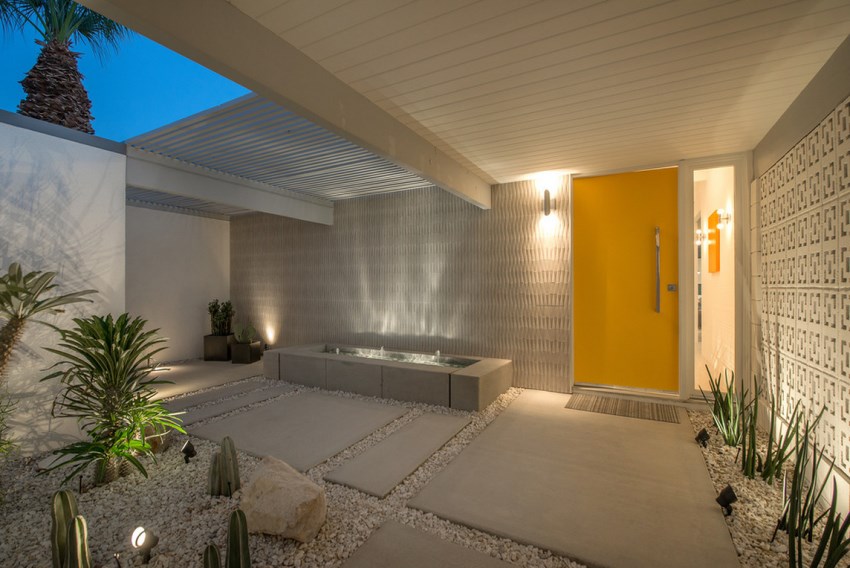 Retro-Modern Inspiration
Can we all agree here that houseplants have made a comeback?! And Tumblrs such as Decorating with Houseplants prove it! To create a home that evokes the greenery of the garden, don't hesitate to make a powerful statement with indoor plants. In fact, many of the most striking photos of plant-filled interiors are retro ones, featuring homes of the '70s and '80s and the fabulous plants that inhabit them. [photo below via The Shiny Squirrel]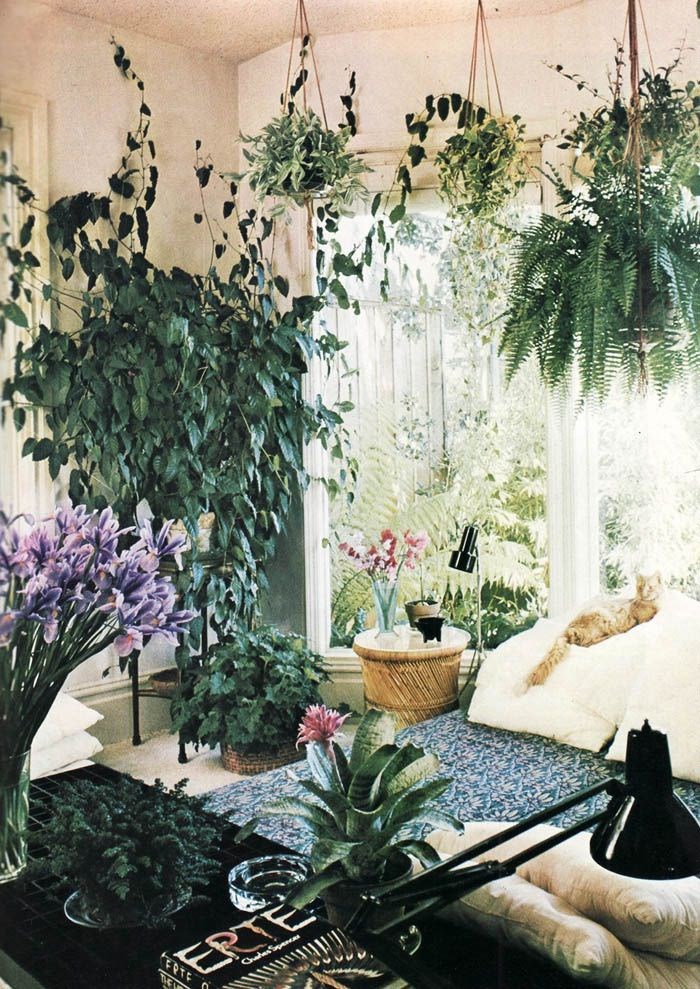 Combine hanging plants with potted selections that rest on tables and the ground. Below we see a light-filled, plant-filled room–a 1986 image from Favorite Houseplants, featured at Supreme Interiors: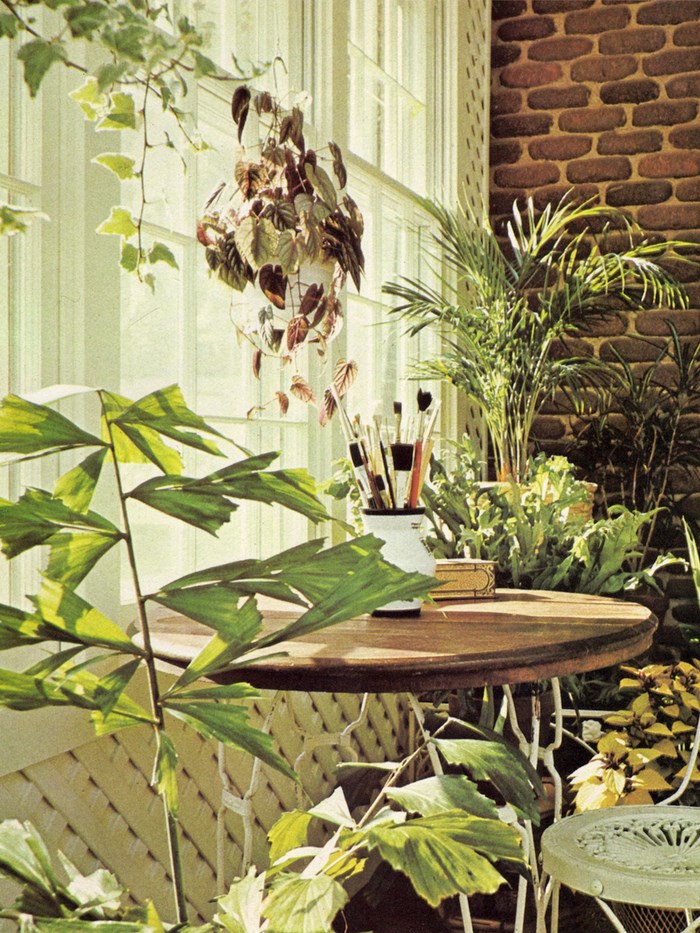 This next image is not a retro one. You may even recognize it from a recent Decoist post featuring the "Altbau" apartment in Berlin, Germany! Hanging plants get a modern twist, thanks to their planter-less suspension by the window. A fabulous wild yet intentional look, don't you think?!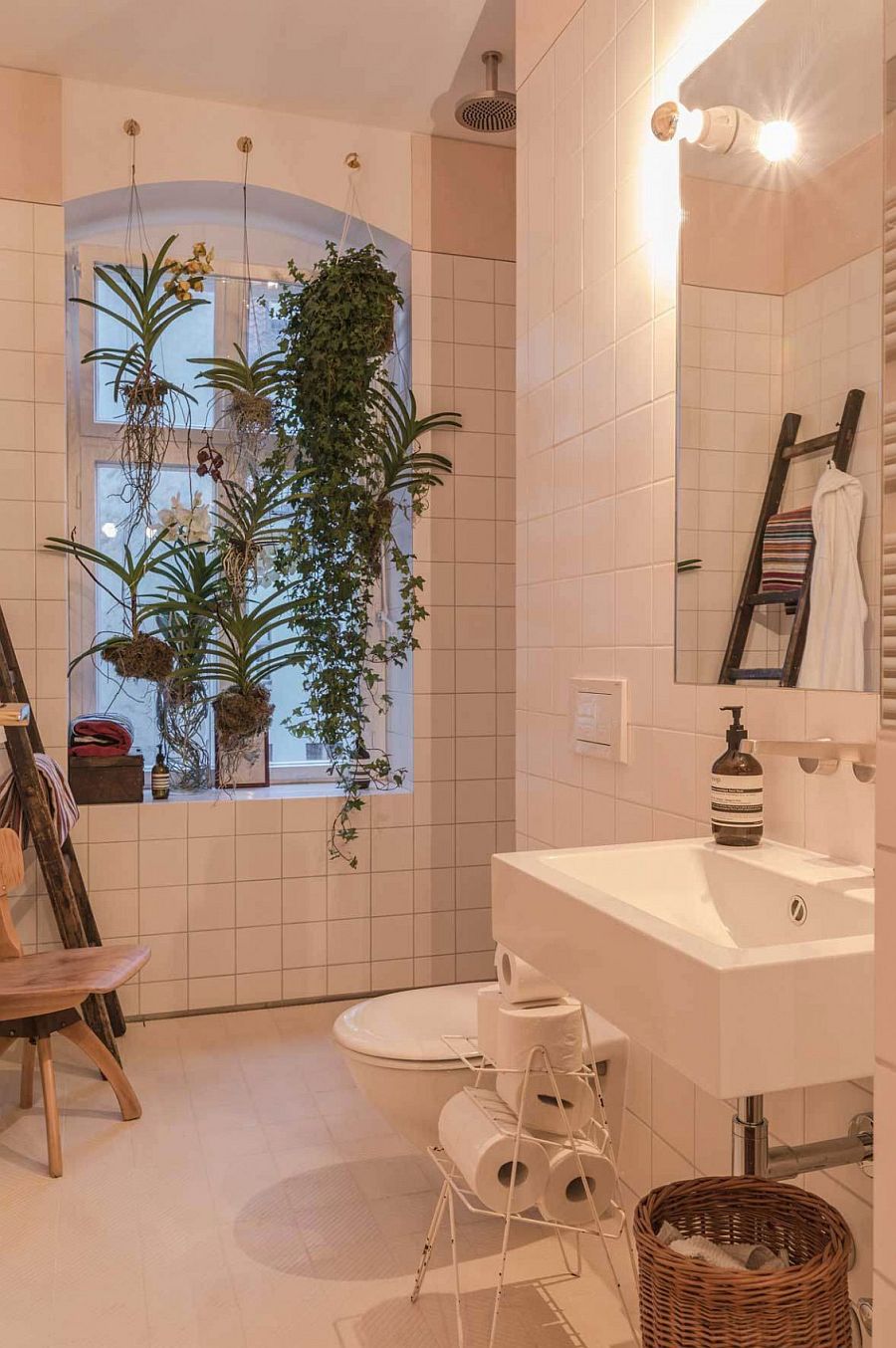 A Garden View
If you have a fabulous garden, why not enjoy the view?! And if you have a window that faces the outdoors, you can always create a special garden area to admire from your interior. Next we see a spectacular dining space in the home of James David and Gary Peese. The indoors meets the outdoors thanks to the open-air construction.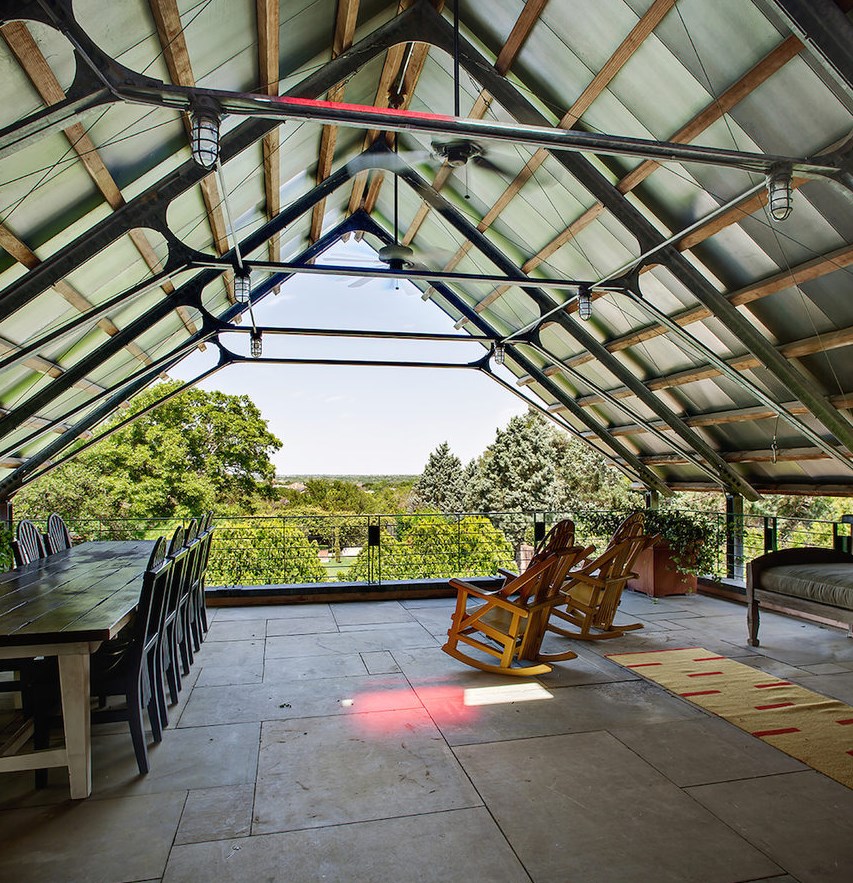 …And here's the garden just below the balcony. How's that for a view?! The home went on the market in December of 2014. We're guessing it didn't last long! [photos by Zac Seewald via Curbed]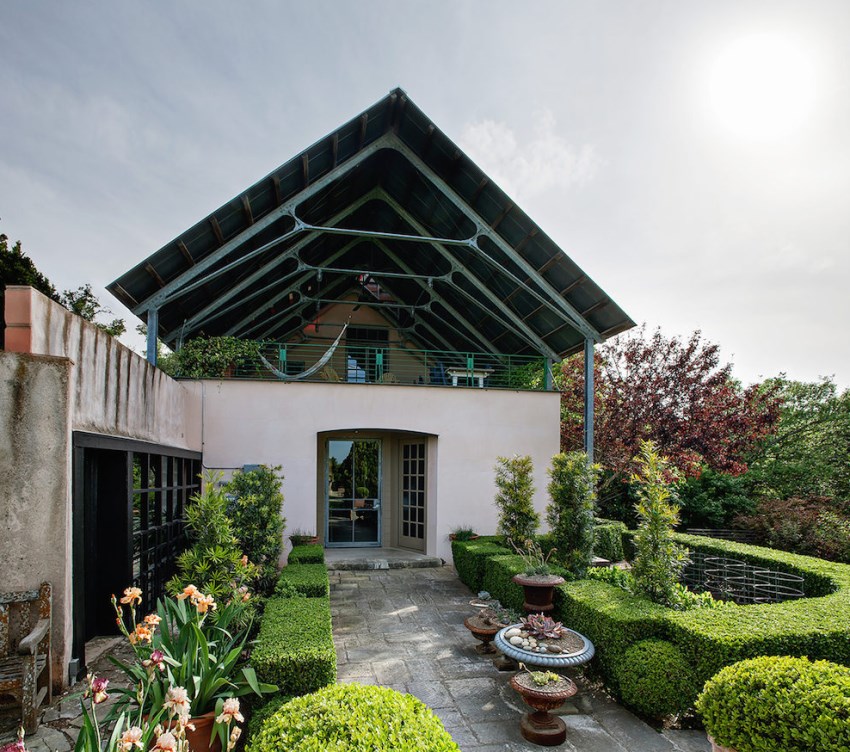 Outdoor Rooms
We end today's post by celebrating the power of a beautiful outdoor room. Just as it pays to bring the plants indoors for a garden-perfect interior, bringing the furniture out to the garden creates an unforgettable setting where relaxation is the natural state of mind. Below we see a photo from a tour of blogger Nili Stevens' home. This outdoor space is rich with potted plants and breezy furnishings. [photo by Sergeant Creative, from Style Me Pretty]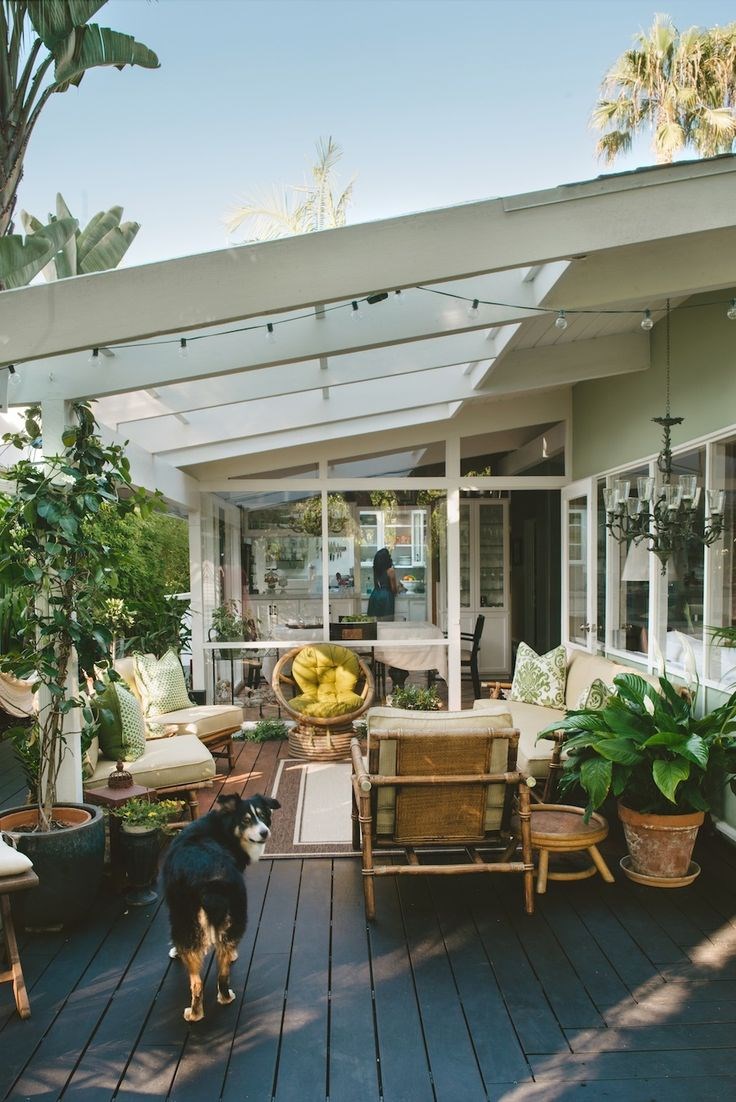 In an area with the potential to be nothing but wood and stone, greenery is incorporated via vines and carefully trimmed shrubs in matching terracotta pots. A true English garden feel is created in this outdoor dining area. [photo from Chad Chenier Photography for Ty Larkins Interiors]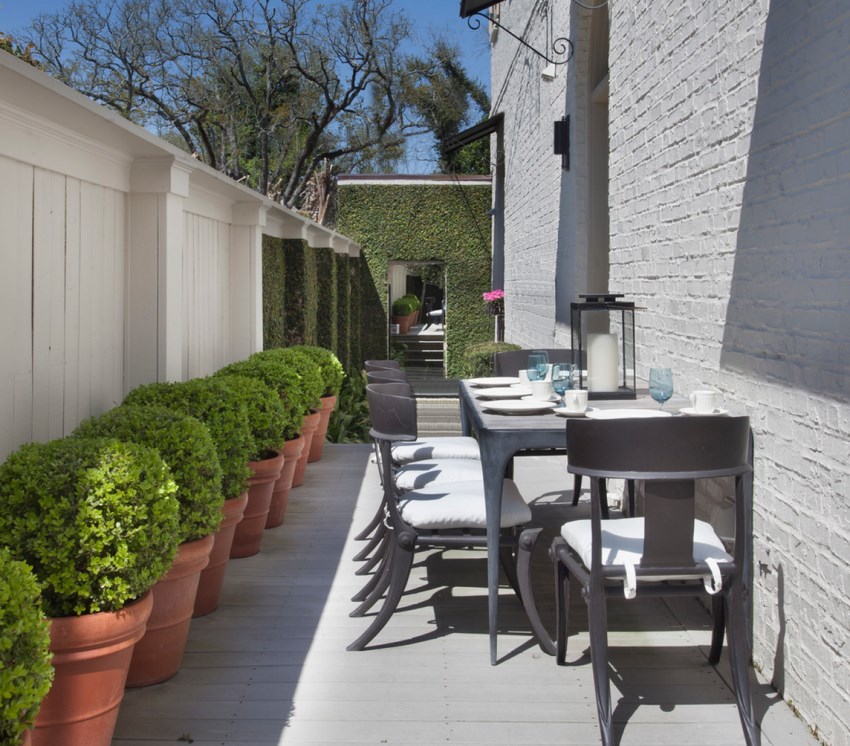 There's much inspiration to be taken from catalogs and product photography featuring outdoor furniture! Below we see a Mid-Century Dining Table in Teak from West Elm, but we're totally taken with the setting, a character-filled outdoor dining space filled with native plants such as cacti and blue agave: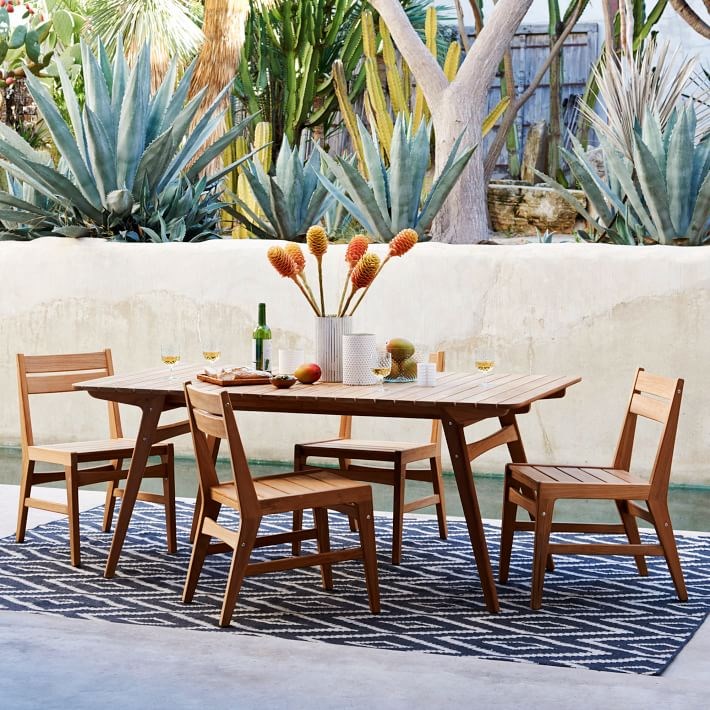 As you can see, creating a flow between home and garden involves design-savvy strategies such as bringing the greenery indoors, bringing the furniture outside, and cultivating garden-fabulous views near the windows. Did any of the featured photos in today's post inspire you? Share your favorites by leaving a comment below…