There's a lot more that goes on in the kitchen than just cooking. For many homeowners, it's the main room where they spend their time eating, entertaining, reading, relaxing, and even working. With all that activity taking place, it's not all that uncommon to watch your kitchen countertops slowly but surely become completely covered in clutter over the course of just a few days. So if you're tired of constantly finding packages of food, containers, bottles, dirty dishes, last week's junk mail, the kids' homework, and all sorts of other things being parked on the kitchen countertops far too often, then maybe it's time for a storage overhaul. Here are some cool (but simple) ways you can maximize the surface area of your countertops, but still keep it functional!
Trendy Trays
What a difference a nice decorative tray can make. Instead of keeping all the things you use most often all sprawled out across the counter or shoved into a corner, keep them all together on a tray. Try placing taller items in the back and shorter ones in the front, like the one below featured on Finding Home Online. A Lazy Susan can make things even more accessible, and longer or larger wood trays are great if you've got a lot of stuff to keep organized in one place.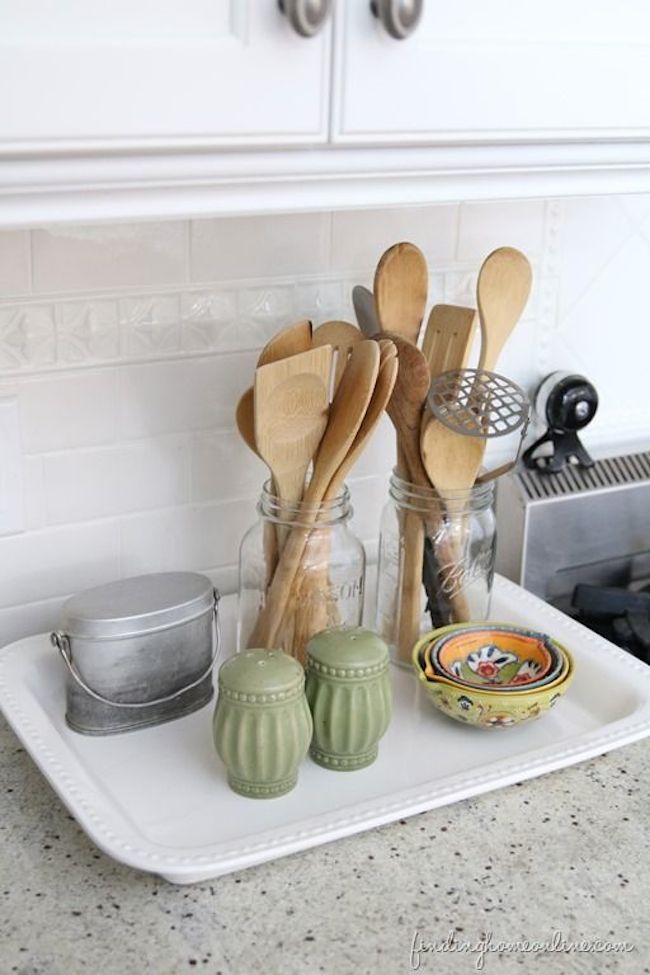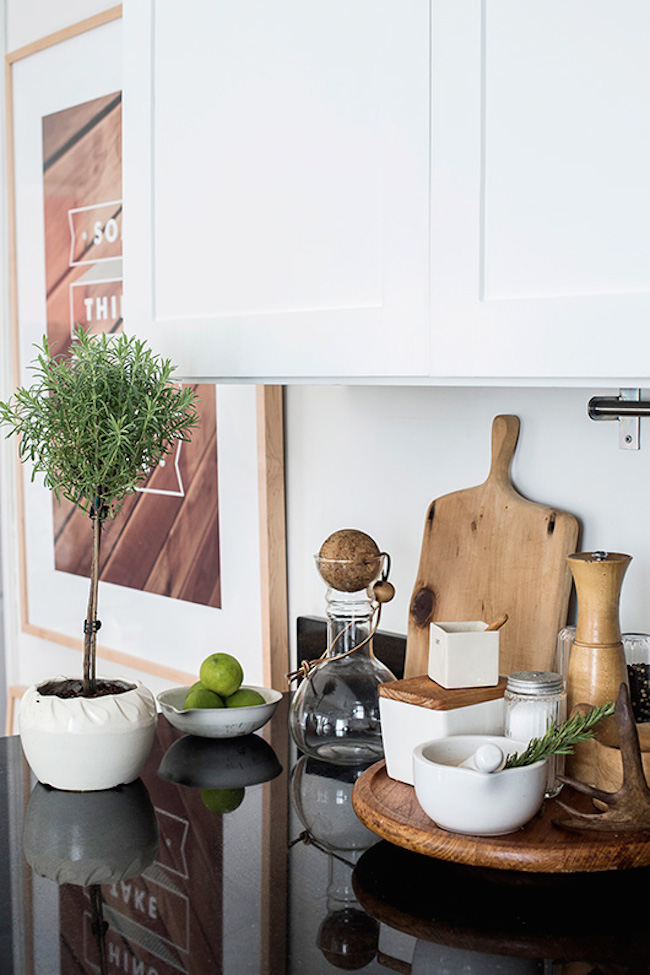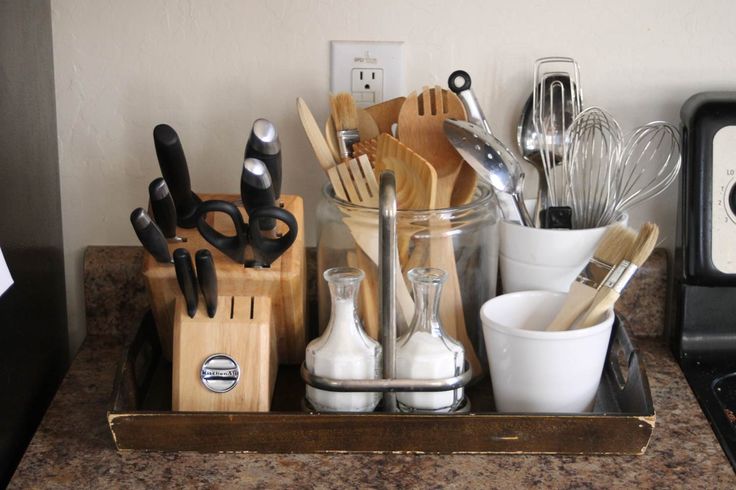 Tiered Stands
Trays can only give so much flat surface space to work with, but tiered stands on the other hand can give you more layers of it! And when you style them in a way that complements the rest of your kitchen decor, they can look really impressive. Try using a tiered stand for storing your fresh fruits and veggies or some herbs. You can even use them to store dishes or cutlery for extra convenience.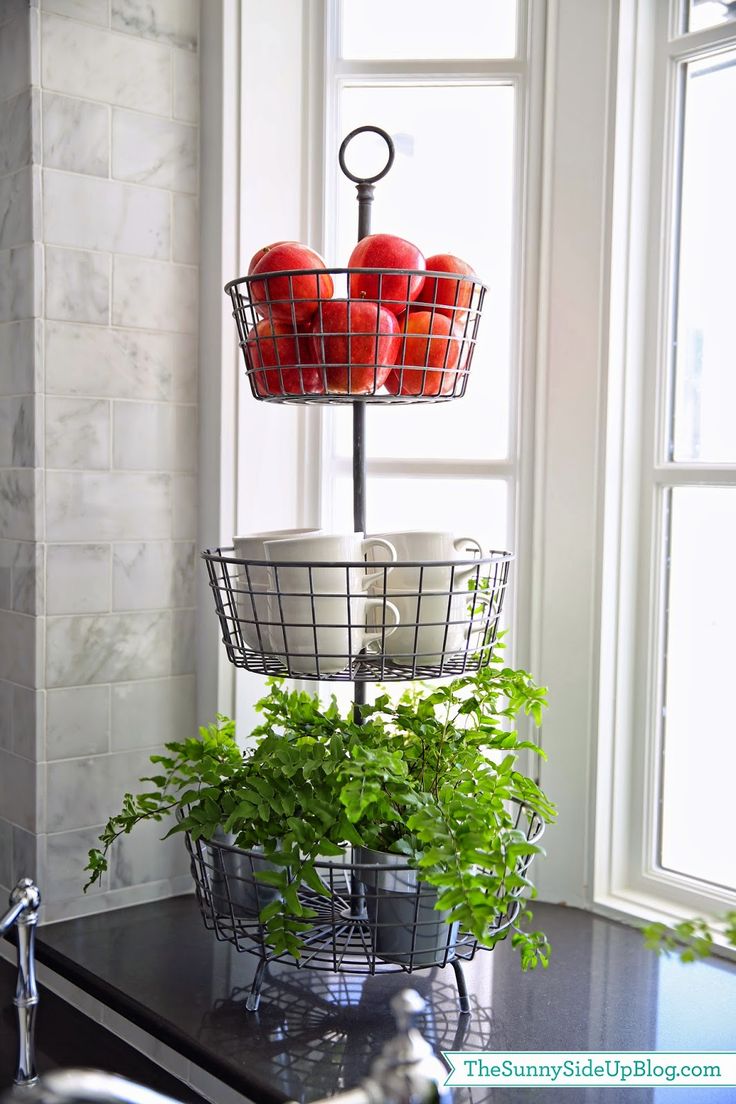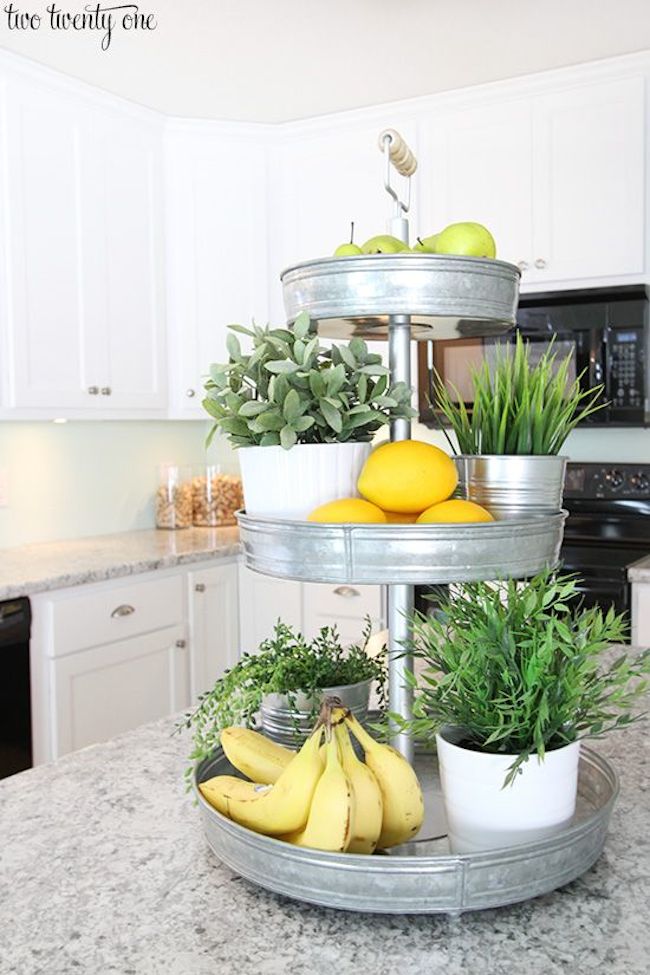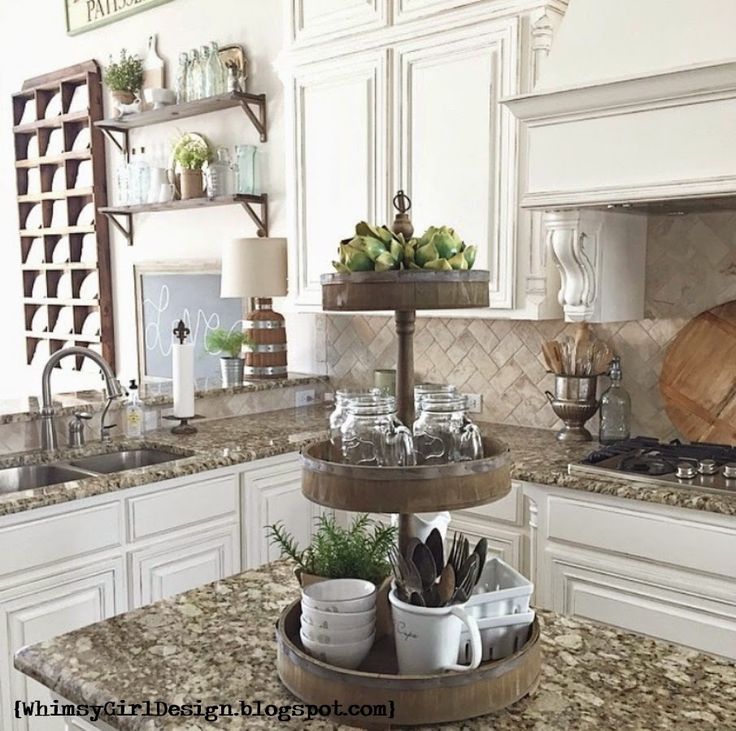 Beautiful Baskets
Similar to trays, baskets make a wonderful addition to any kitchen countertop, and the best thing about them is that they come in all sorts of different shapes and sizes. You can get a wicker basket that resembles the shape and form of a tray, or go for larger sized baskets with some depth to them. Small ones are also great for keeping all those little things neatly organized so you always know where to find them.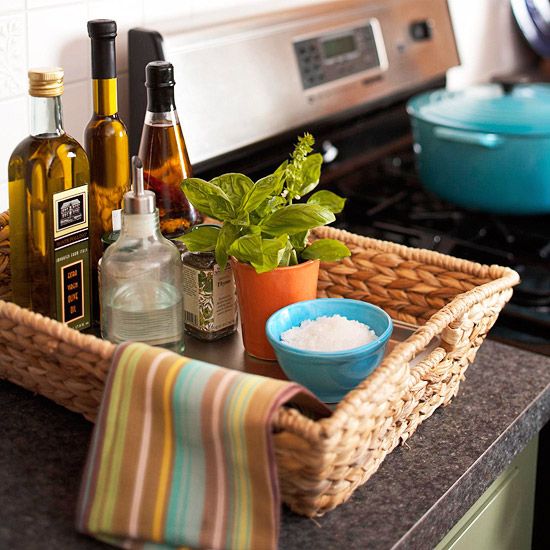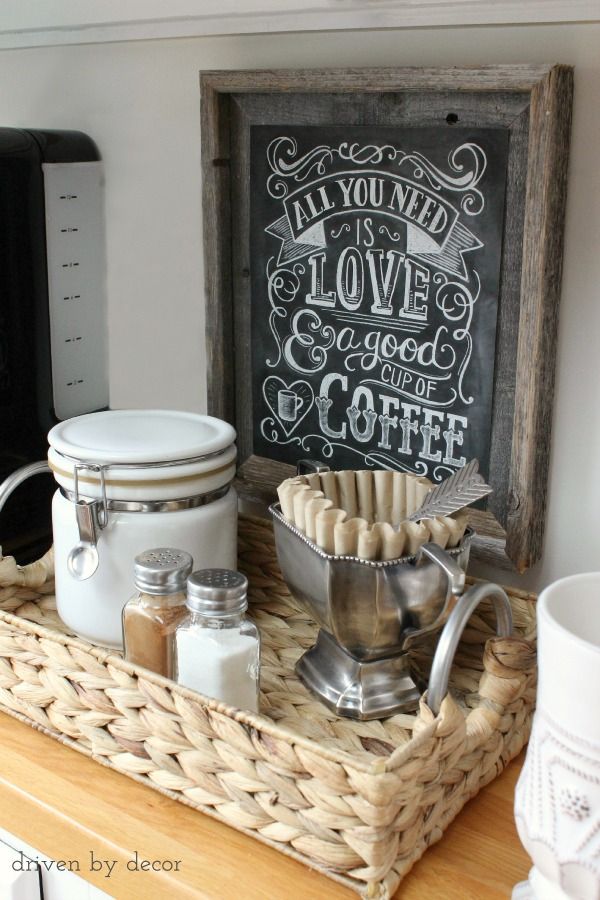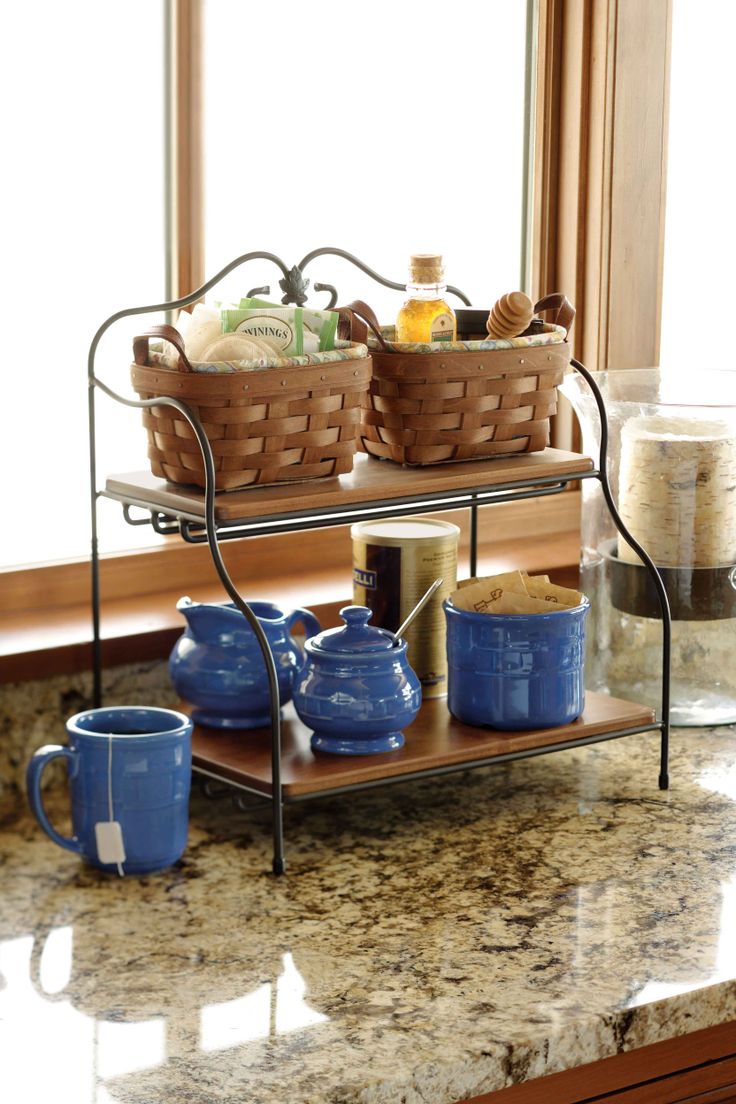 Big Jars and Canisters
Stashing stuff away inside your cupboards always seems like a good idea at first — until you realize that those dark, cramped spaces are a huge pain to deal with when overcrowded. If you cook or bake often, try using large glass jars or ceramic canisters instead, and line them up neatly along your countertops. Use them to store flour, sugar, pasta noodles, nuts, cookies, biscuits, cereal, or any other favorite food or ingredient that you can fit in there.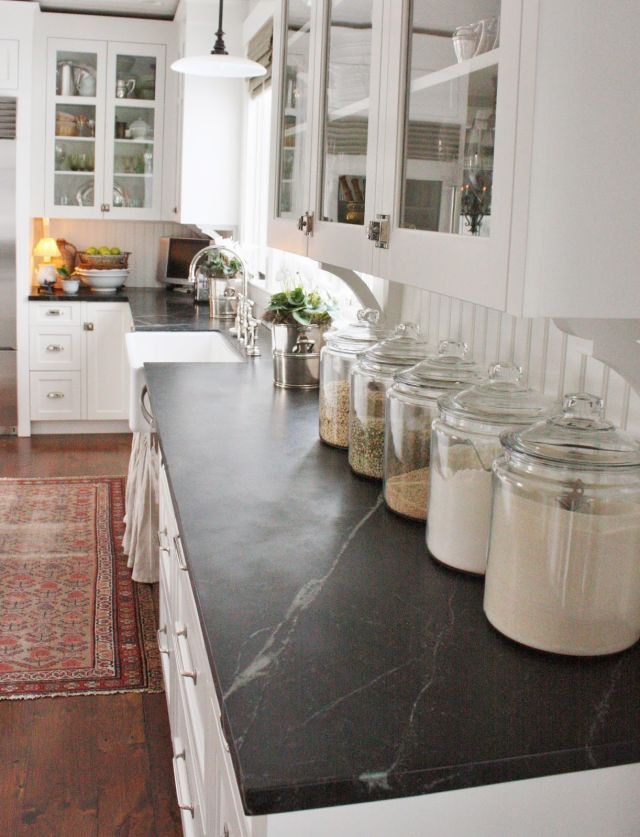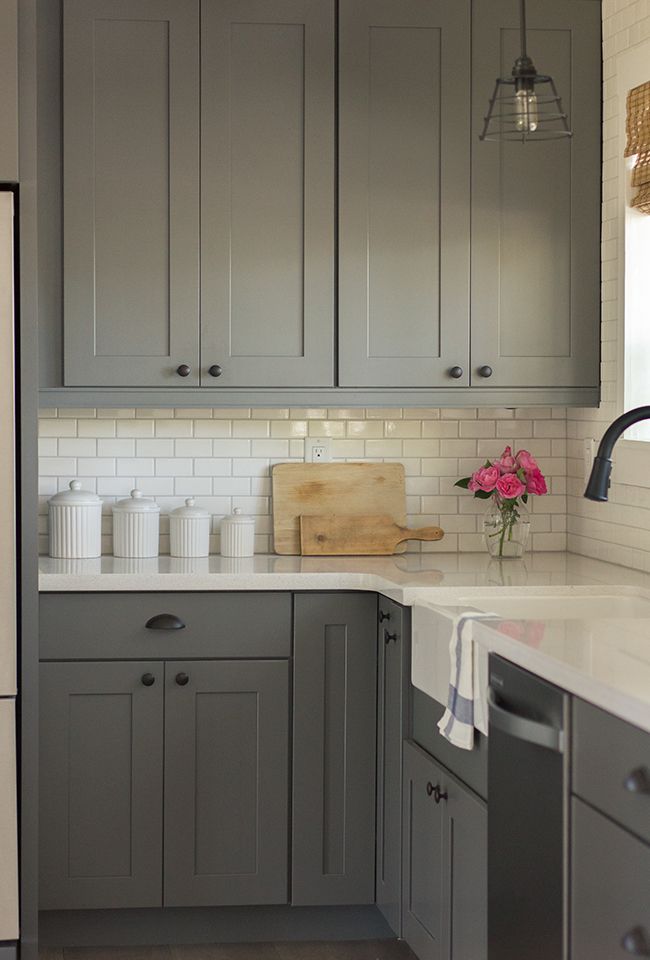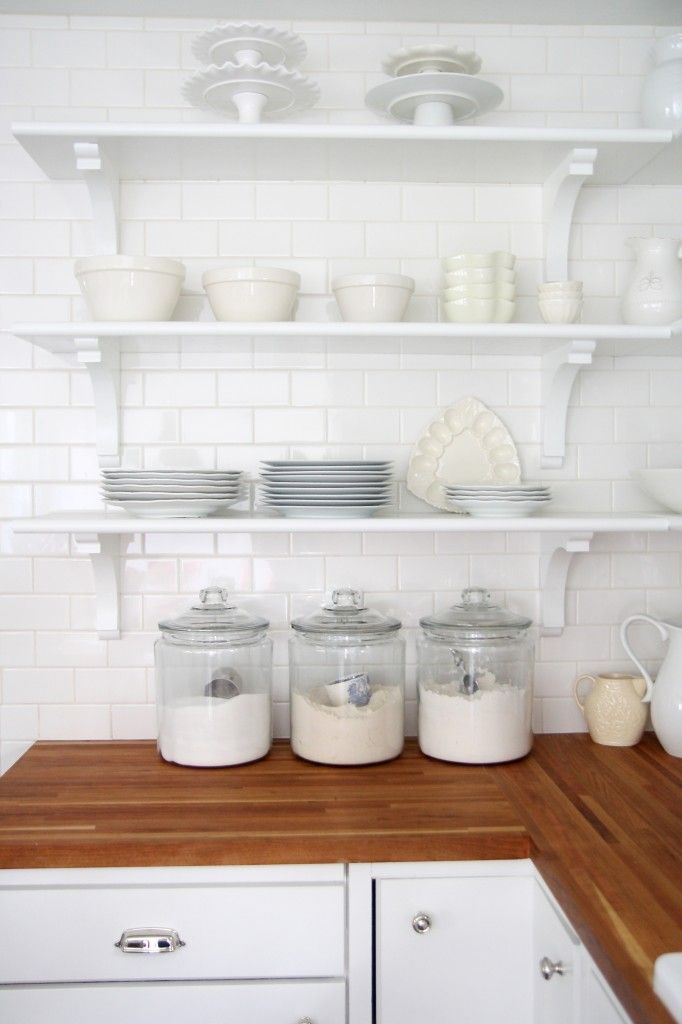 Hangable Solutions
As much as you try to maximize space and keep your countertops free from clutter with trays, baskets, tiered stands, jars, and canisters — there will always be a limit to how much you can do before they start to look cluttered again. In these types of cases, you may want to get a little bit creative with some of the ways you store away your stuff. Try hanging small baskets if your backsplash area is appropriate for it, fastening mason jars to the bottoms of your cupboards, or even installing a wooden pole you can use along with removable hooks.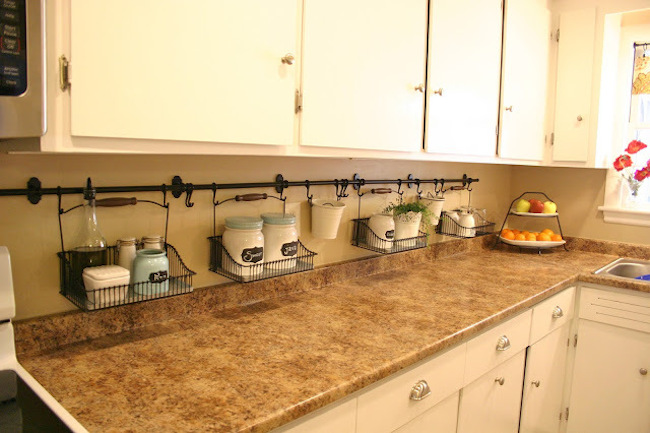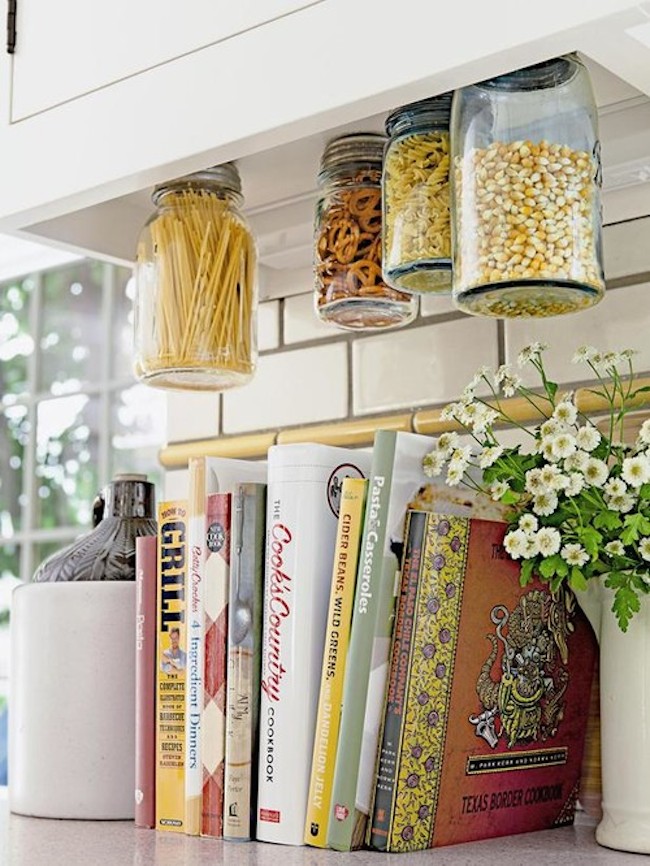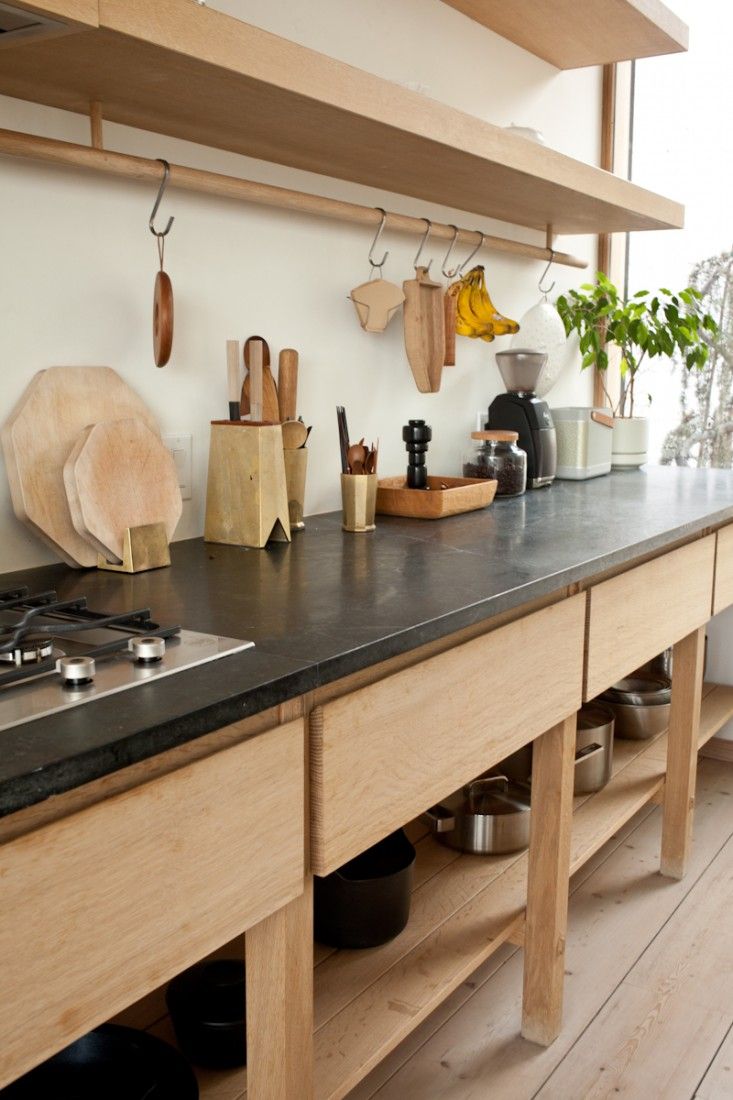 What's your favorite way to keep your kitchen countertops clean and organized? With so many awesome storage ideas like the ones above, you may already feel inspired enough to finally tackle all that kitchen clutter once and for all.