Kyoto enchants millions of visitors a year with its unique mix of traditional Japanese shrines and modern hospitality, and its charming sidestreets (which tease the possibility of a rare glimpse of real geisha) exude an intoxicating air that you won't find anywhere else in the world. But there's just one problem: it's freakin' hot! In the summer months, Kyoto's temperatures reach into the high 80s to 90s, and the fact that it's nestled in a valley causes the humidity to skyrocket.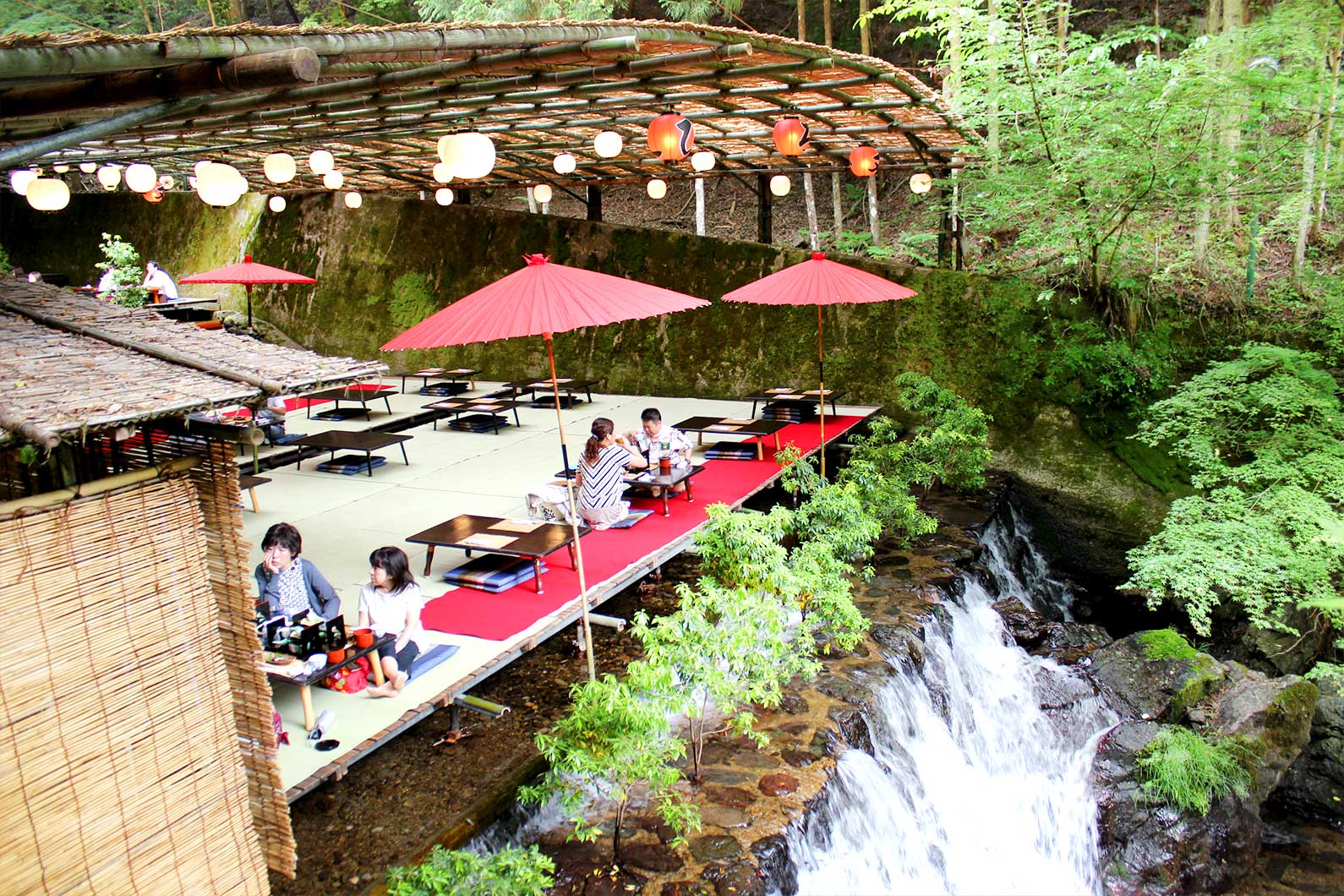 Considering that many embrace Kyoto's reputation for being a city where people don multi-layered kimono or long-sleeved yukata (it's known as "ki-daore no machi", which means dress up until you pass out), you can imagine that the old adage takes on an even more literal meaning in the warmer months. While the sweltering climes can be punishing, I'm actually quite thankful for them because they were the impetus that sparked one of my most favorite dining concepts of all time: kawadoko restaurants.
Kawadoko Restaurants [Pictures Gallery]
Kawadoko, which means "place at the river", allows diners to eat on platforms built next to or over bodies of water so that they can feel a refreshing breeze as they dine. Follow me on my journey as I travel to Kibune, a small town tucked in the mountains of Kyoto, to escape the heat of the city and give kawadoko dining a try for myself.
A Ride Through Scenic Landscape
Kibune is a quaint village located just outside of Kyoto City about a half-an-hour train ride on the Eizan line, which departs from Demachi-Yanagi station. Along the way, you'll be able to see lovely mountain vistas and travel through leafy tunnels. It's also quite fun to ride in a train with just two tiny cars.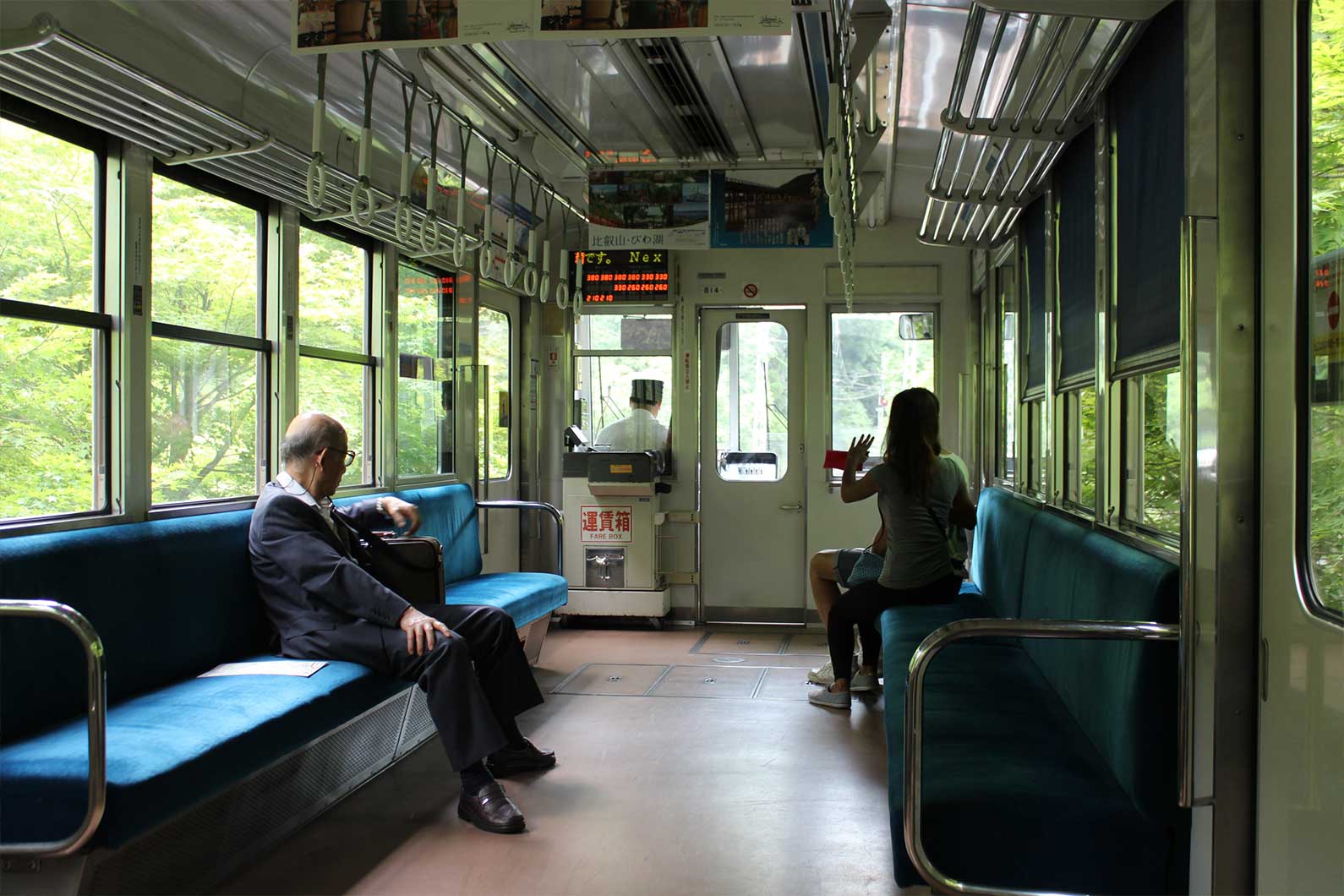 Kibune is the second-to-last stop on the line (which ends at Kurama). Once you alight from the train, you'll be able to hop on a bus that will take you to Kibune shrine and the area where all of the ryokan (Japanese-style hotels) and restaurants are. Or you can choose to embark on a scenic 20-minute walk.
Kibune (which means yellow boat) is most famous for being home to a shrine of the same name, so don't forget to make your way up the lantern-lined staircase and pay your respects to this deity before you eat!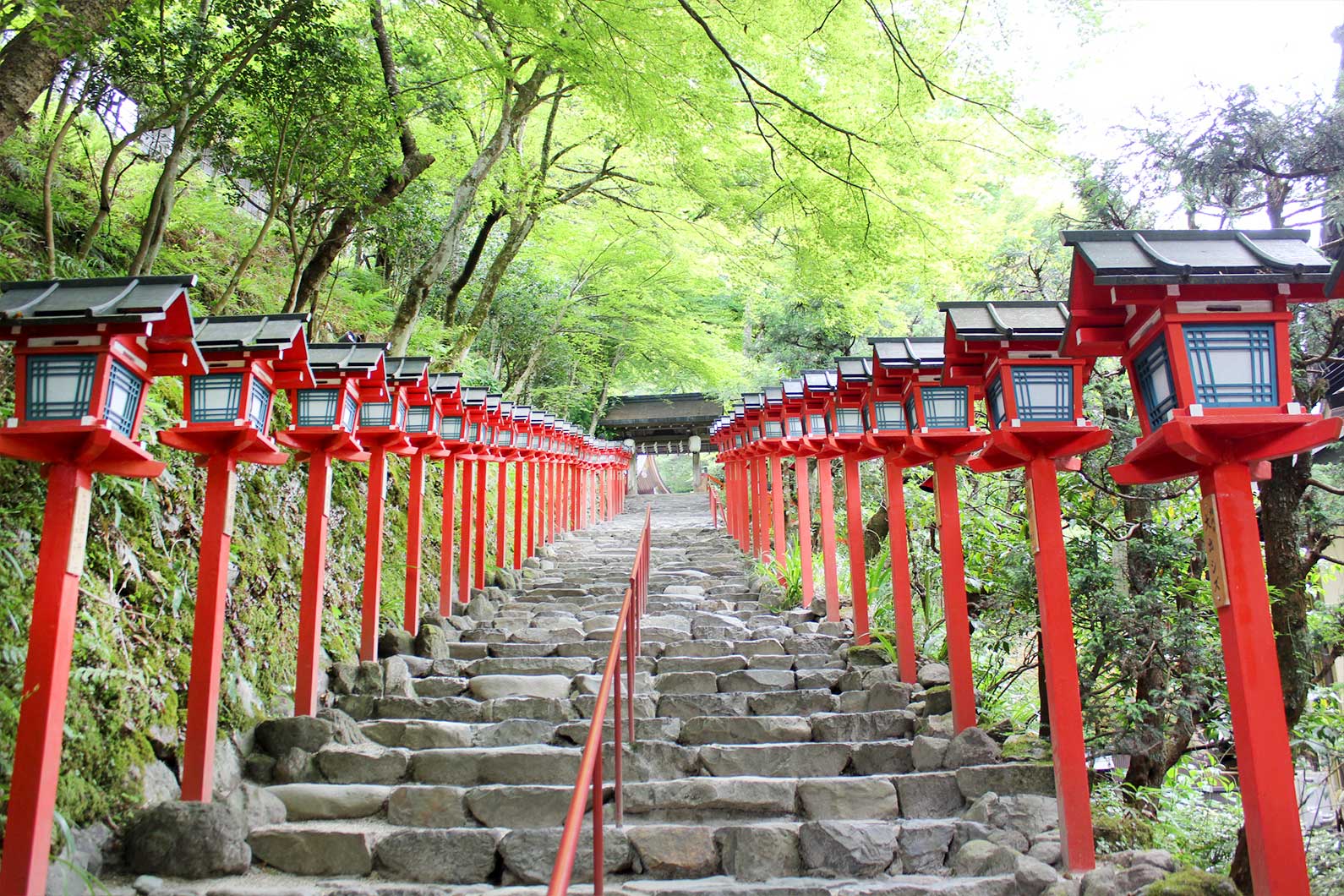 Your prayers will be particularly helpful if they pertain to anything water- or boat-related, as this is the home of the god that specializes in those areas. Don't forget to use the ladles at the entrance of the shrine to cleanse your hands before entering.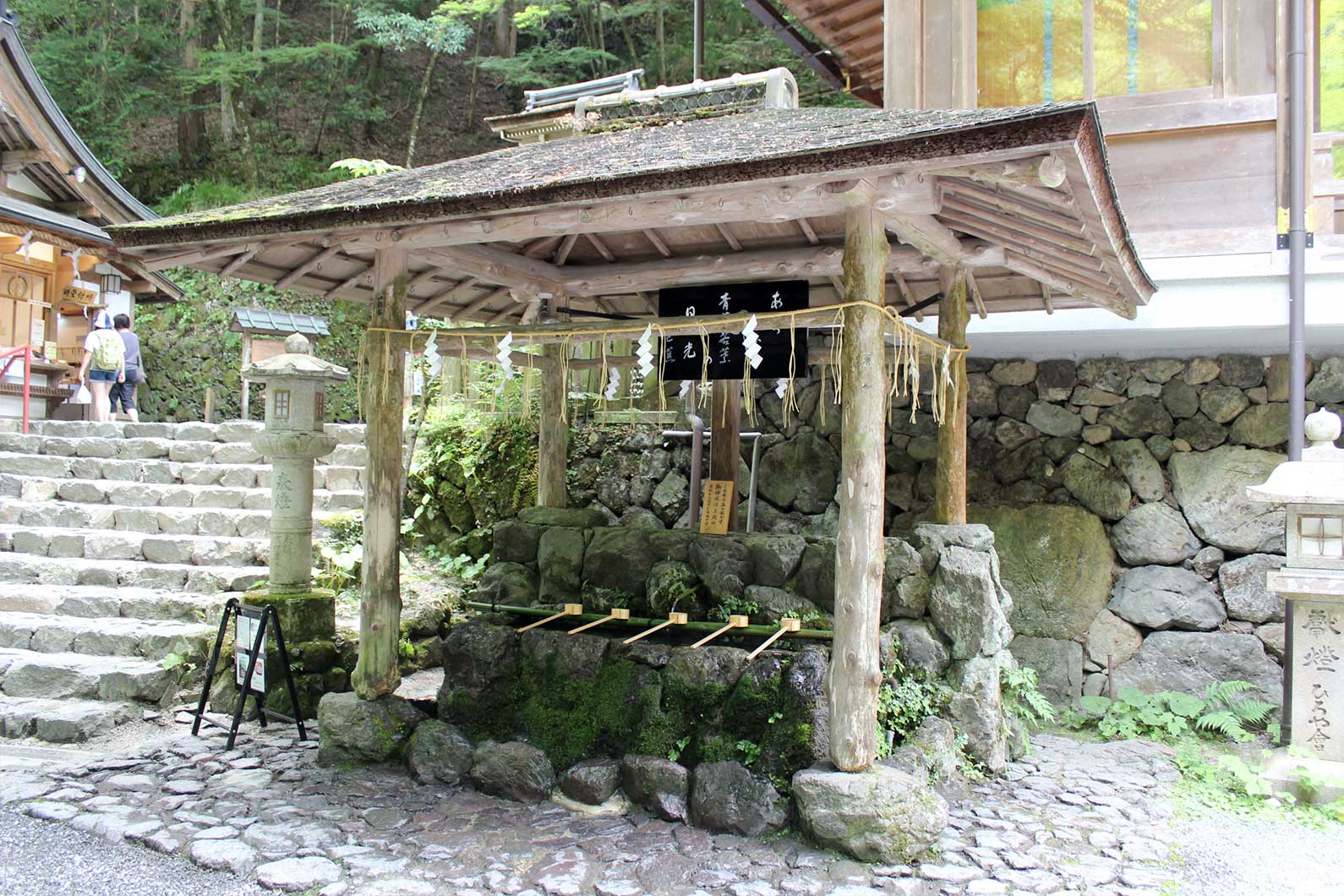 You may also want to purchase an omikuji for a few dollars to see what your fortune holds. Kibune's omikuji are unique in that they are invisible until they come into contact with water.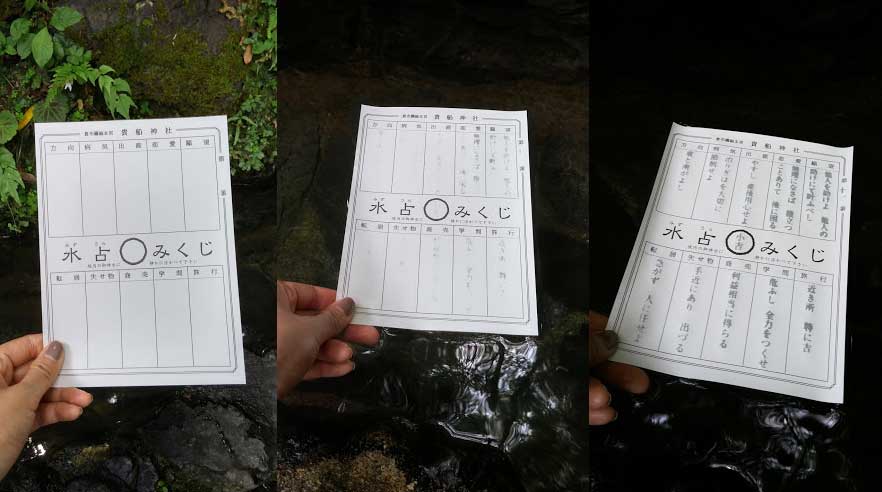 Your fortune will slowly appear when the paper touches the water.
Picking Your Eatery
Now that you've worked up an appetite, it's time to eat! But with so many restaurants lining the river path, it can be difficult to choose. You may be tempted to pop into the first eatery you see, but I recommend strolling up the river and peeking into the different establishments to see which one suits you best. You'll be able to see exactly what the set-ups are since they're mostly open-air.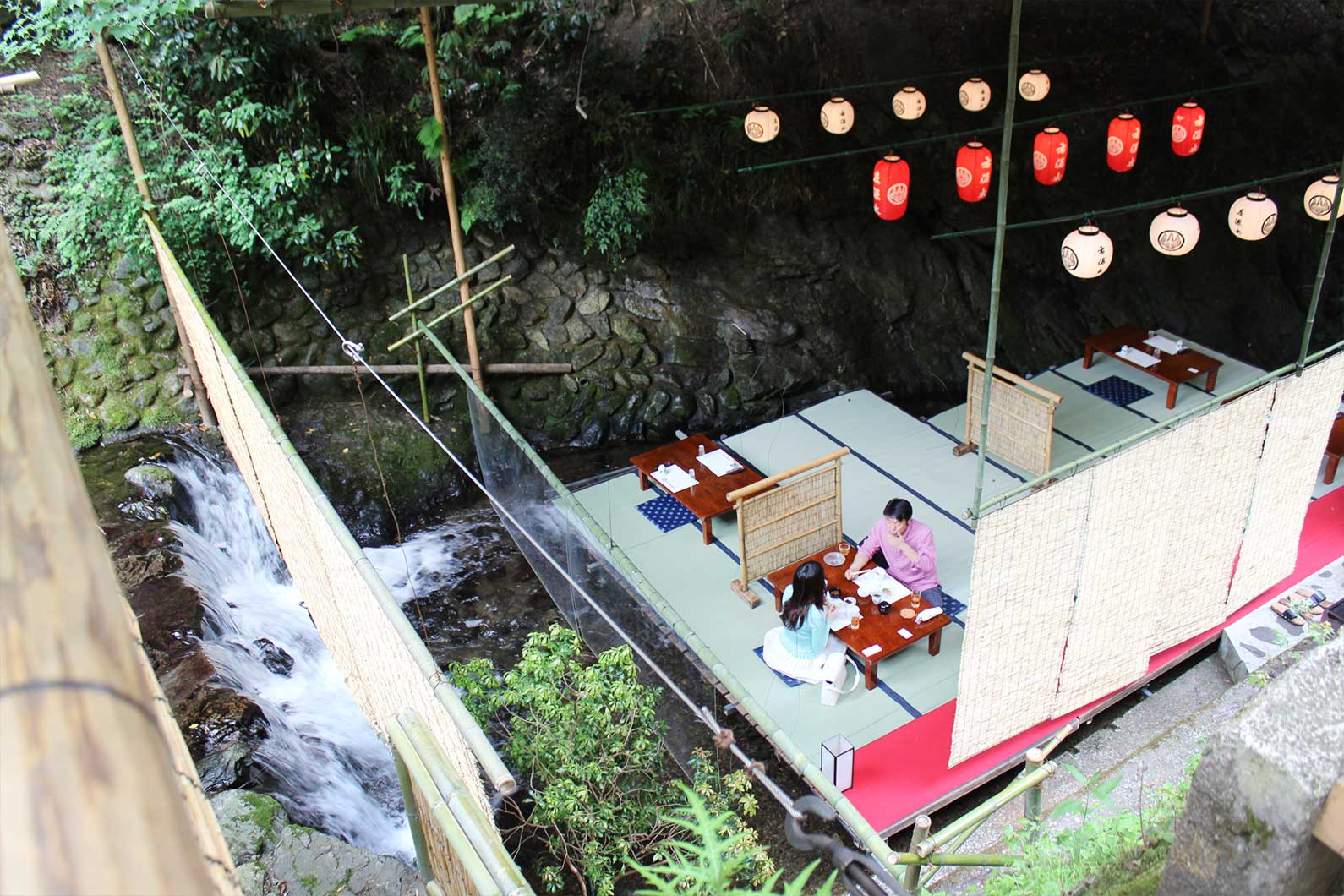 NOTE: It should be noted that most restaurants in Kibune only offer these water-related dining options during the warmer months starting in June, so it's a good idea to confirm what's available by calling or emailing before heading over. Kibune would still be lovely to visit in the fall, spring and winter, but we don't want you to be disappointed if there is no kawadoko dining available during those times.
After a few passes up and down the path, we finally settled upon Hirobun because of its lunch + somen-nagashi (noodle waterslide) set for 3,800 JPY per person, which works out to about $31 USD. I've been hankering to experience somen-nagashi for many years now (check out my post about it on Clossette to learn more about this unconventional way of enjoying noodles), so this was my chance to check it off the bucket list.
Walking into Hirobun is like stepping into another world. If you think about it, the decor and man-made materials are really quite minimal – a single layer of thatched roofing, low-lying wooden tables, tatami mats underfoot, and a scattering of red and white paper lanterns overhead – and really just help to emphasize what nature has already created at the site. Massive moss-clad stones impart a pop of color and the cascading waterfalls act as natural water features. And the breeze! We didn't have thermometers with us but I can attest to it being at least five degrees cooler above the crashing waters than it was on the road above.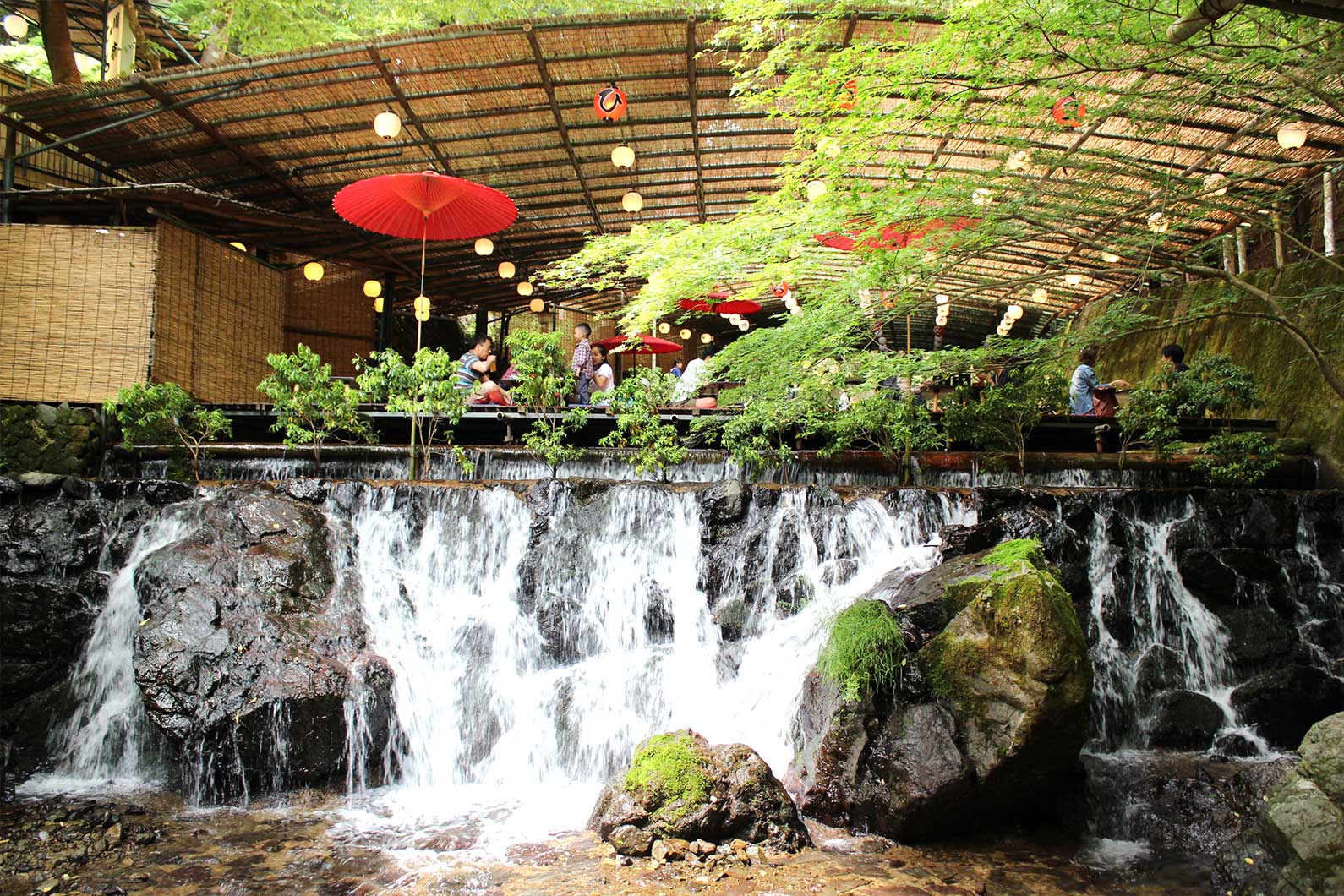 Like most other Kibune restaurants, Hirobun serves kaiseki-ryouri, which is akin to Japanese haute cuisine. All of the dishes arrive in a small treasure box of sorts, just waiting for you to open it up and gobble them up.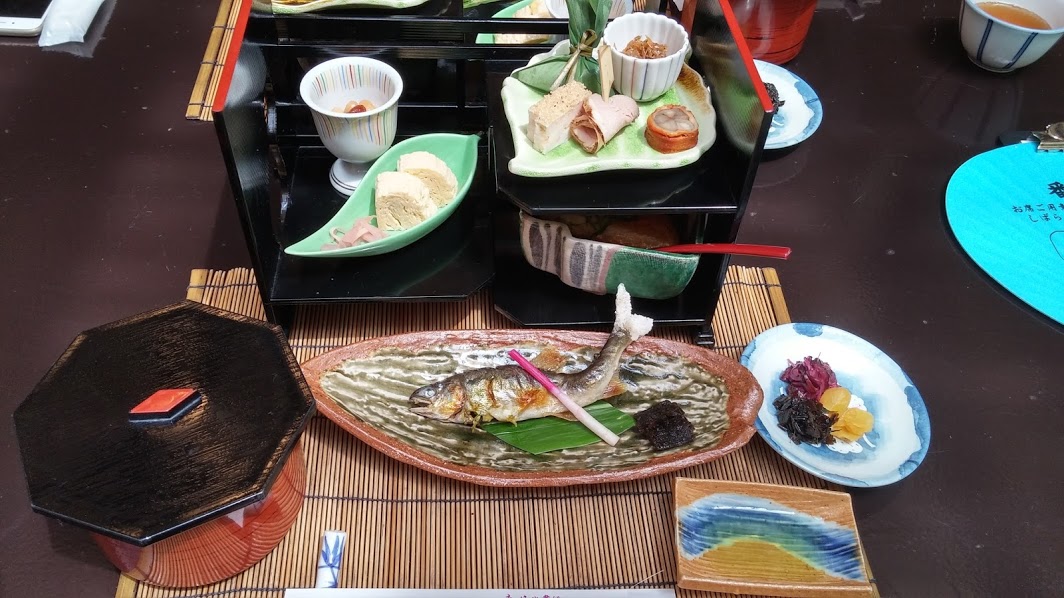 A feast for the stomach and eyes in a picturesque setting, all washed down with a cold beer – what's not to love?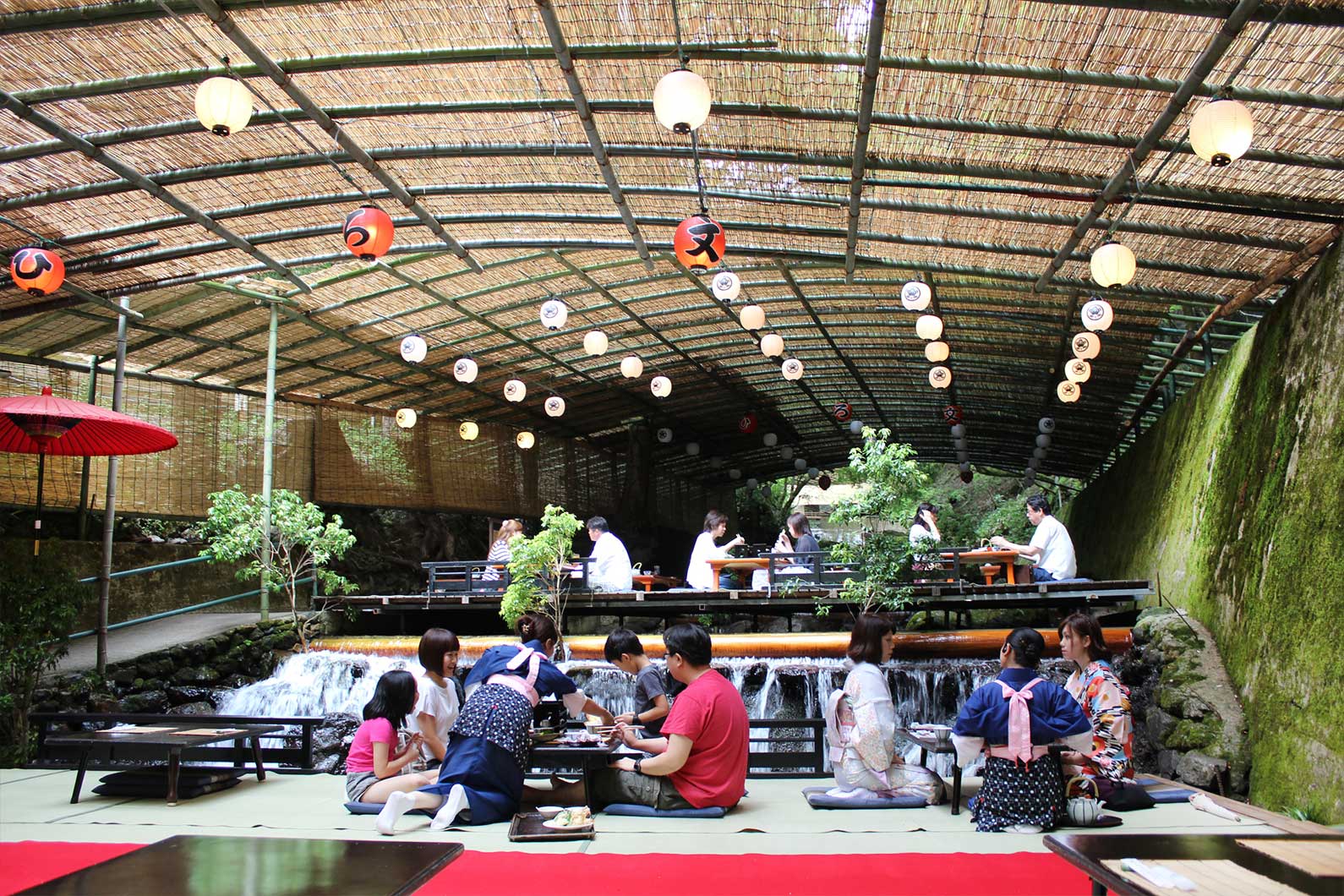 If you're looking for something a bit more fancy, Kibunesou is another famous kawadoko restaurant that offers "Yukata" packages that include a meal, a yukata (summer kimono) that can be worn while you eat and is yours to keep afterwards, and even a photo session.
Even if plans to visit Kyoto aren't in your immediate future, we hope you'll be inspired to incorporate some kawadoko-esque features into your own backyard retreat![Photos: Yuka Yoneda]