Whenever we stumble upon a beautiful apartment from the glittering city of Paris, the first thing that captures our attention is the inimitable style of these homes. Each of them exudes a distinct 'Parisian flair' that is both unmistakable and fascinating! Designed by Sandra Benhamou, this contemporary apartment uses a neutral backdrop, plush decor, a curated collection of tasteful accessories and pops of bright colors to shape a cozy, trendy hub. The most noticeable feature of the home is its use of furniture to usher in color while keeping the overall ambiance classy and understated.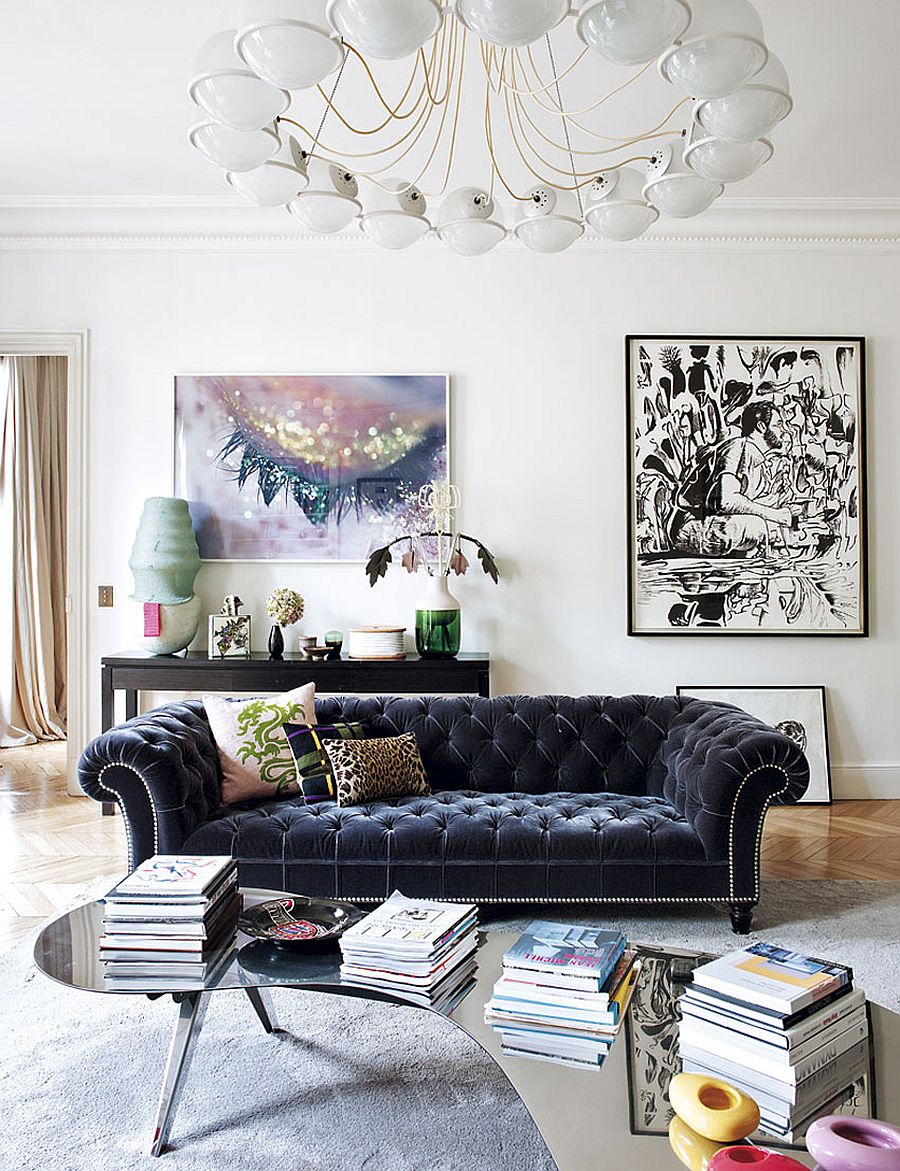 A large tufted couch in dark blue is the showstopper in the living room and sets the tone for the rest of the area both in terms of style and color. The decor brings a hint of classical elegance to an apartment that is otherwise distinctly modern in every sense of the word. A lovely fireplace and an elegant reading nook next to it with a large floor lamp and ergonomic seating make smart use of the limited space. Wall art plays a pivotal role in giving the home a distinct personality and turning the otherwise mundane white walls into a brilliant background.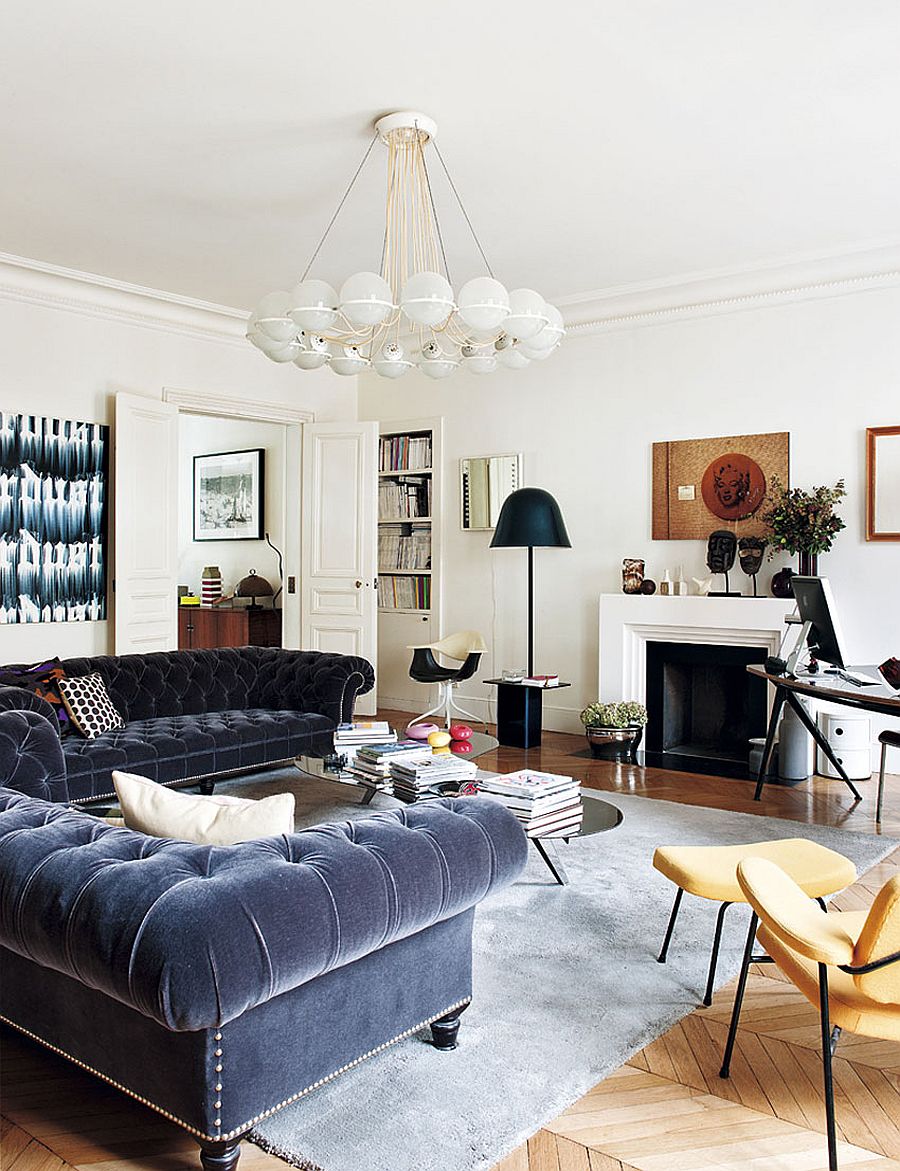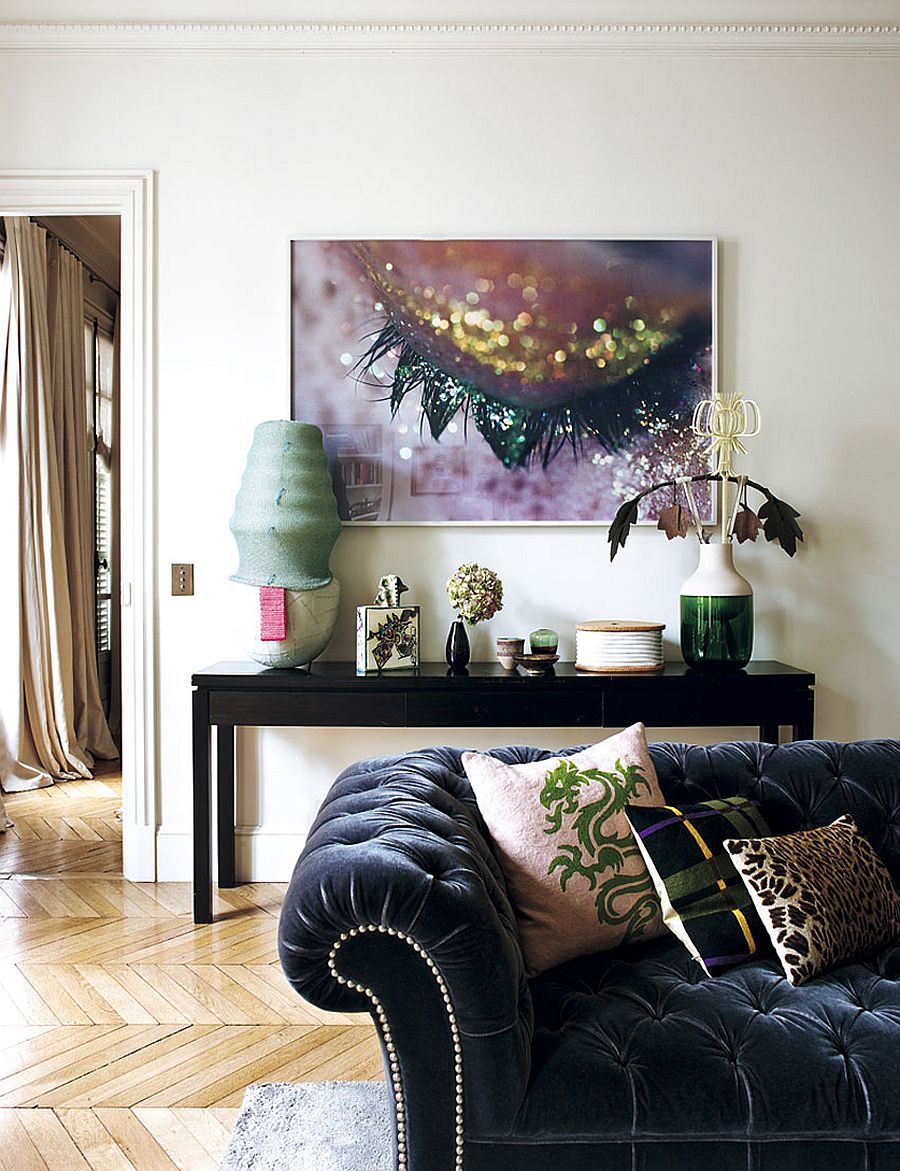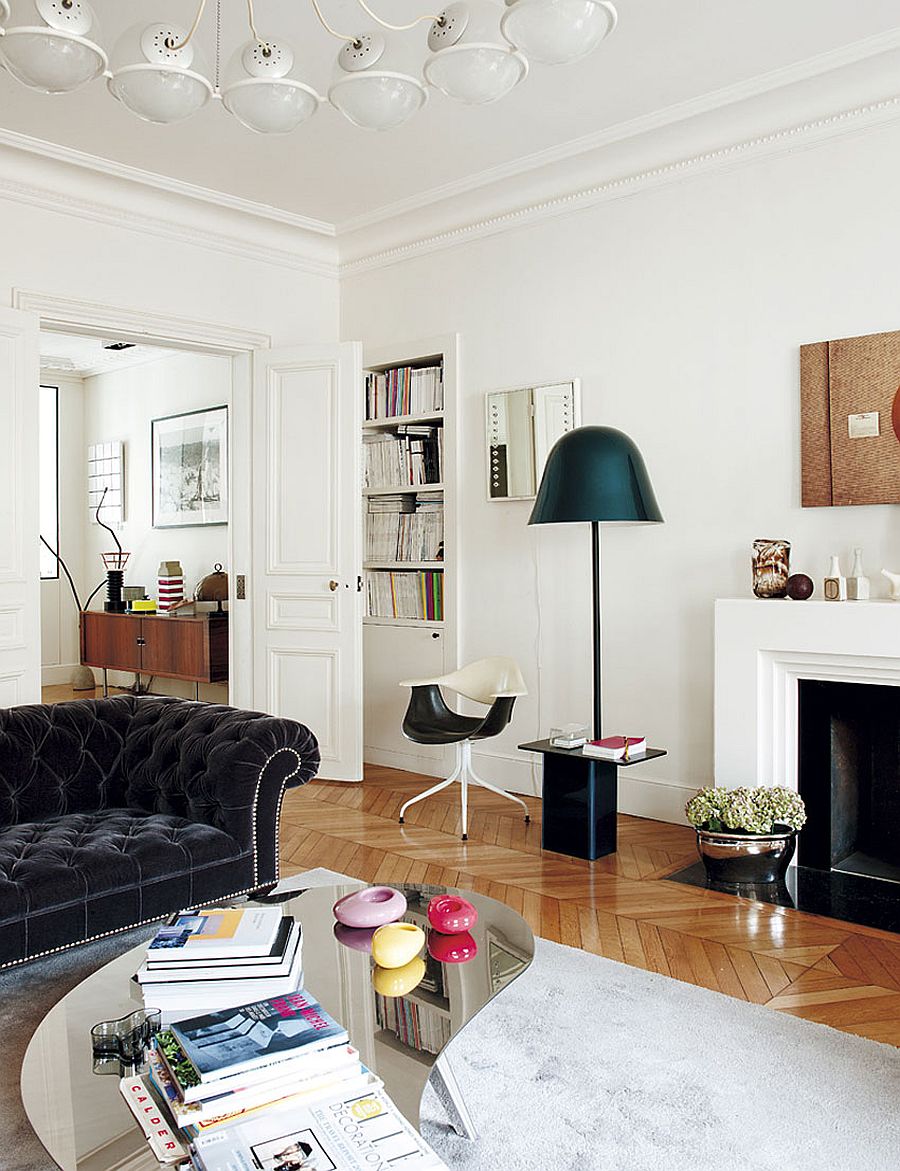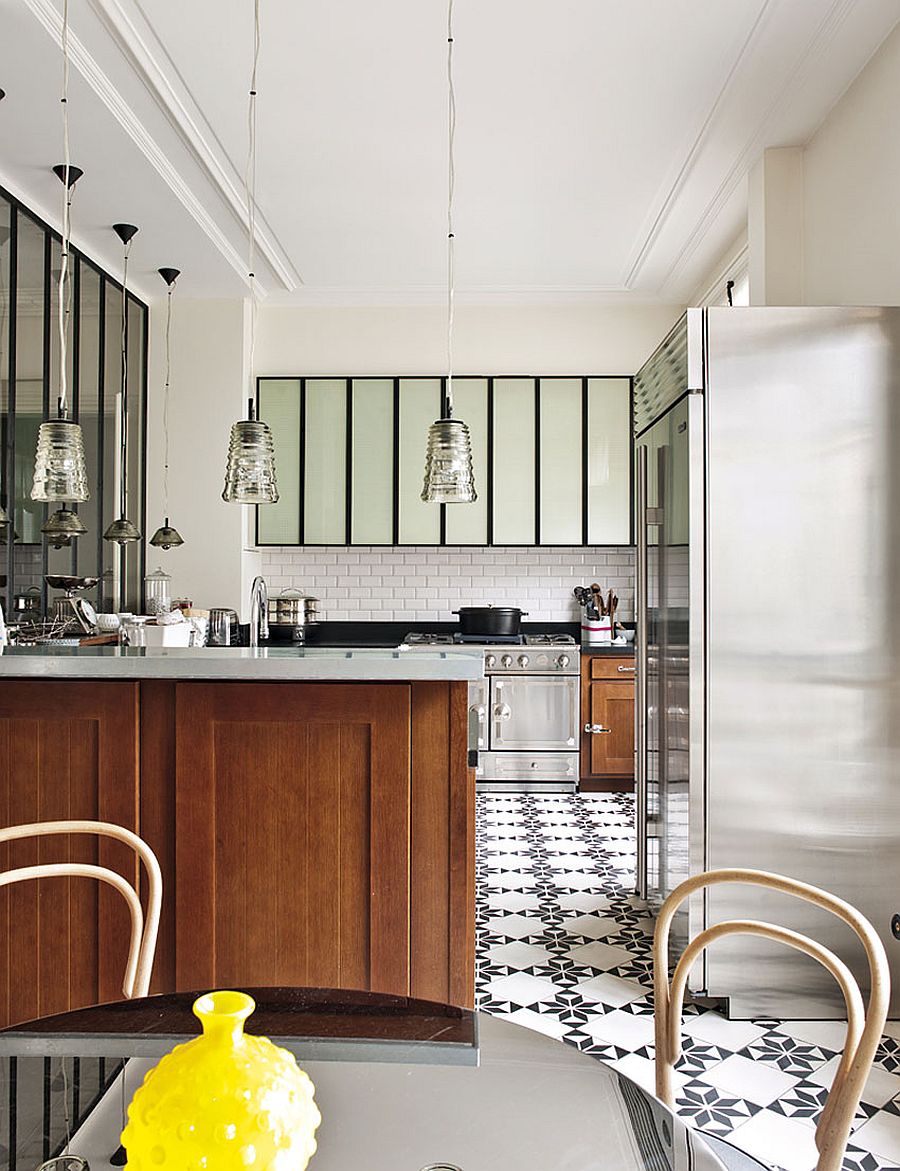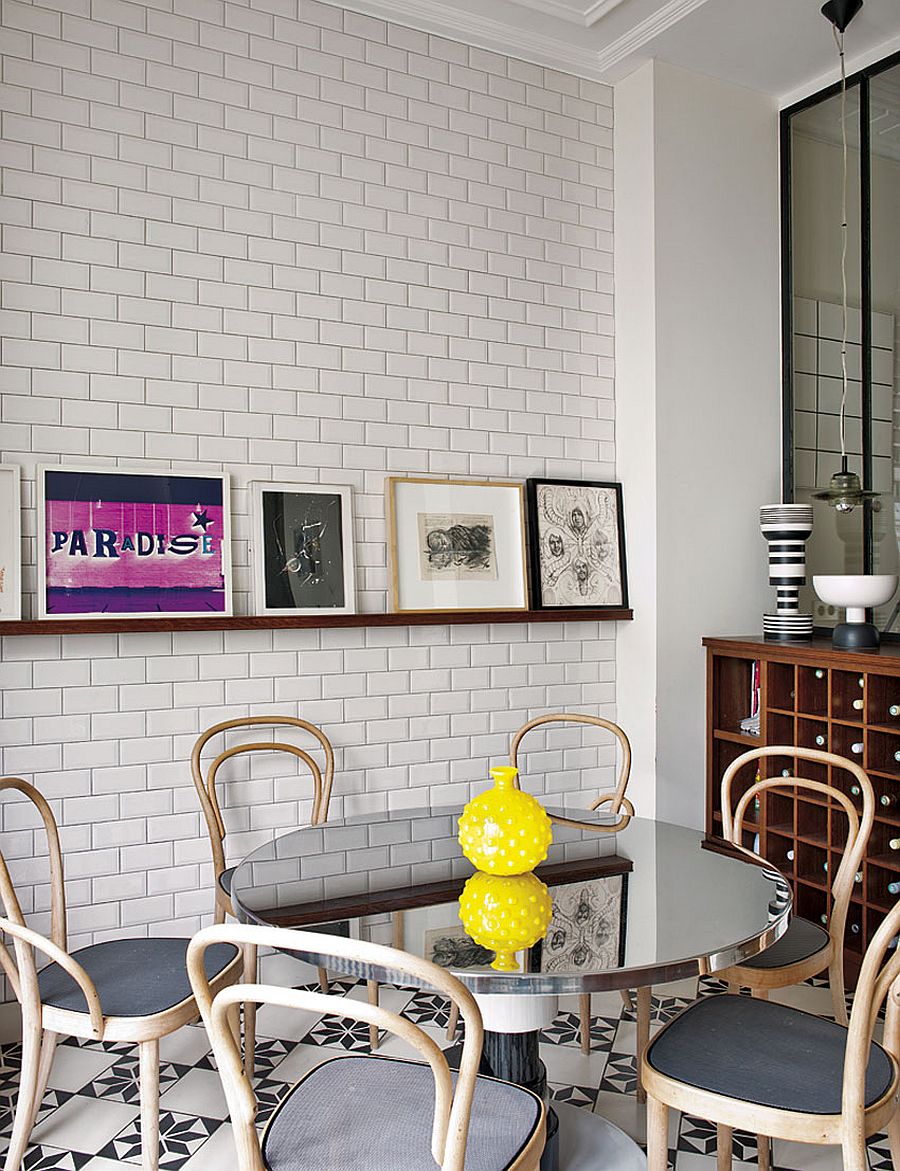 For anyone trying to replicate the classic Parisian style with a modern twist at home, this gorgeous apartment offers a lesson both in terms of how to select the most fitting style and aura of furnishings, and the way that artwork can enhance the overall theme. With a functional modern kitchen, a cozy bedroom and a formal dining area that is both sophisticated and playful, this modest apartment makes up in style for what it lacks in sheer space!