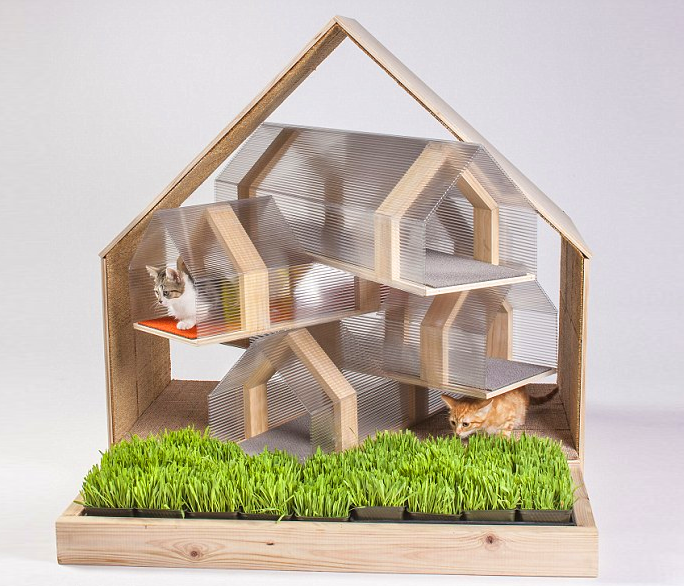 Is your favorite feline friend in the market for some real estate? There are quite a few options to choose from nowadays that extend past your run-of-the-mill cat condo, and many of them are actually nicer than human houses! From personal kitty treehouses to cat trailer homes, check out all of our top picks for feline abodes.
Air Up There!
Save yourself from having to call the fire department by getting your curious kitty his or her own PetTreeHouse built around a real tree. These arborial abodes will satisfy your cat's need to climb in the comfort and safety of your own home.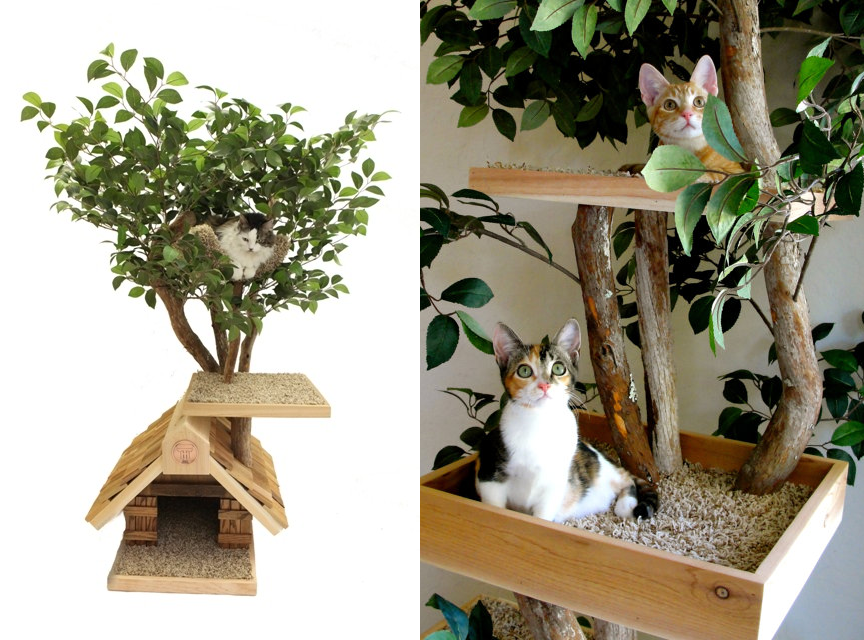 Talk about a catwalk! This custom-built cat enclosure by Habitat Haven in Winterville, Georgia allows the lucky felines that live there to get some fresh air while staying protected from outdoor dangers.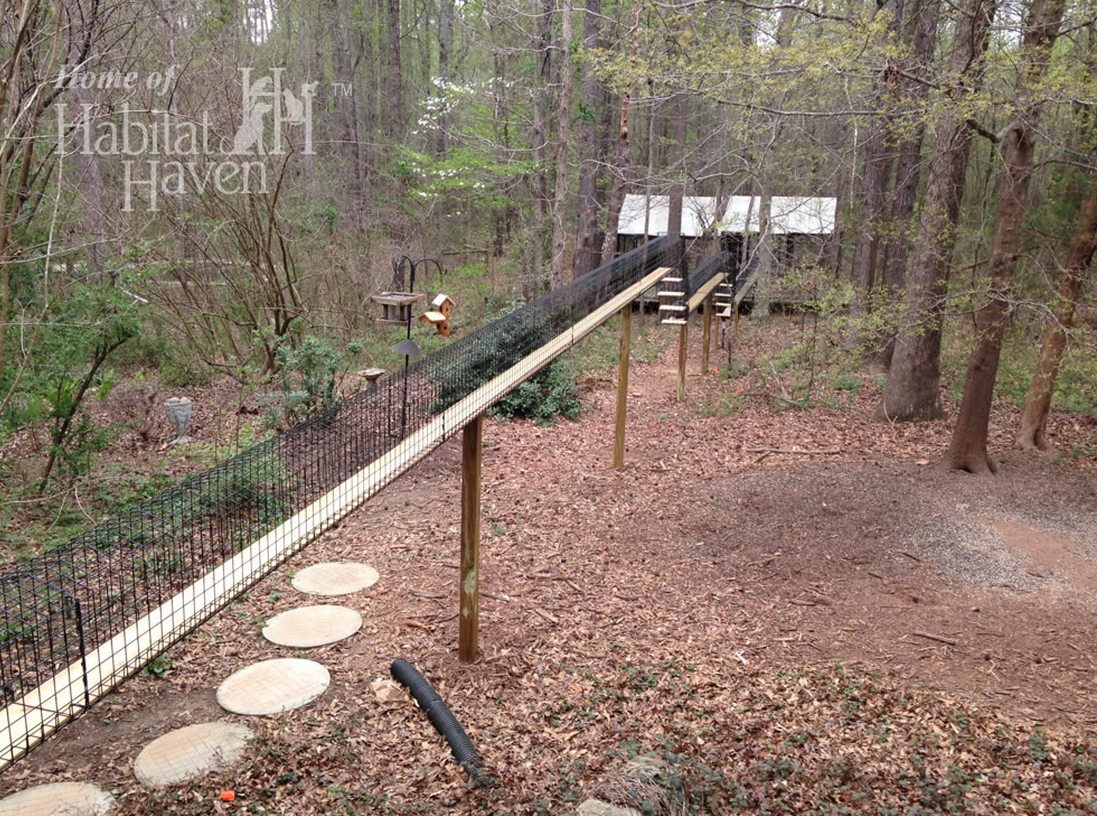 As many cat owners know, your kitty will basically regard your entire house as its own no matter how many cat condos you purchase. So if you can't beat 'em, why not join 'em like Thinking Design did for this cat-inhabited apartment? The Taiwanese architecture firm outfitted the walls of the home with specialized climbing shelves for its cathabitant to take full advantage of.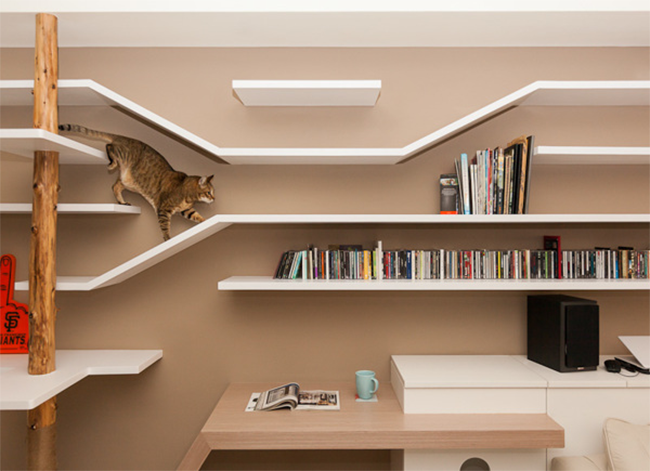 Imagine what a calming effect a zen enclosure like this could have on a stressed out cat. It has its own serene Buddha head, as well as several levels of walkways for climbing. [Photo: Hey, Cheese]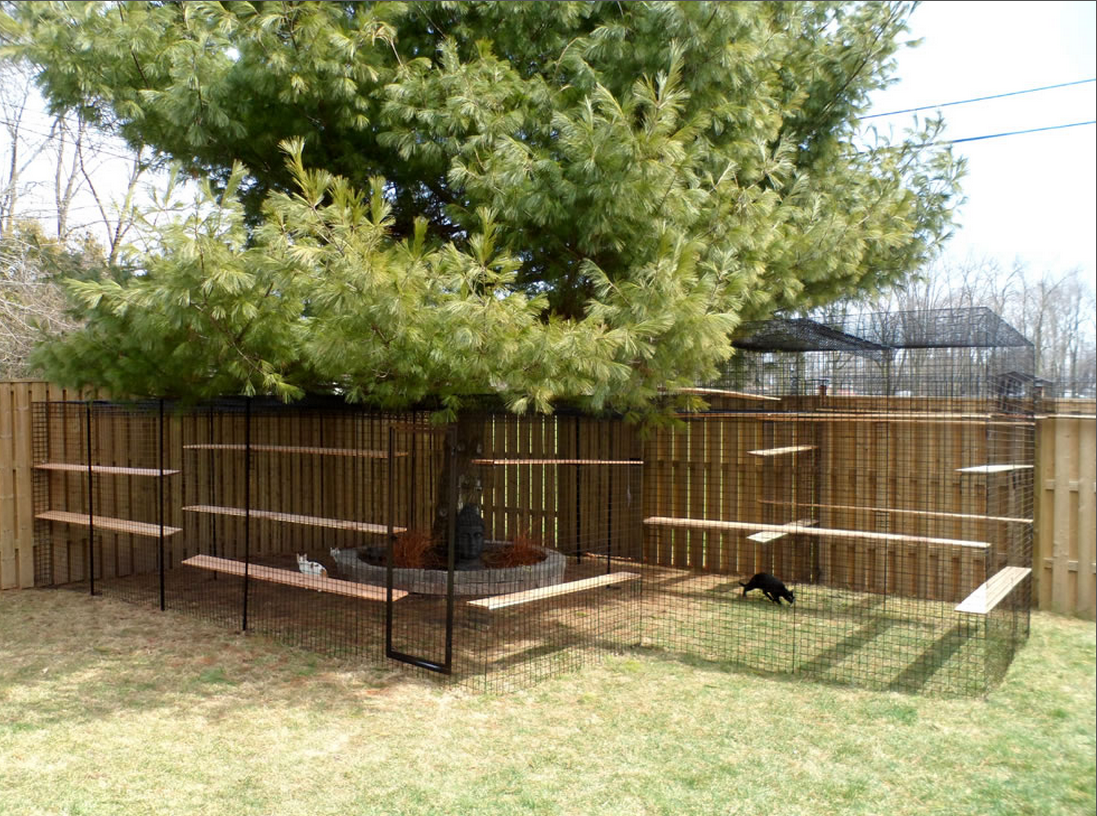 For the Refined Kitty!
There are plenty of designs out there for minimalist cats as well. Take Leo Kempf's Pensive Cat Home, for example. Built for Leo's cat Olive, the simple and elegant abode features a large plexi-glass viewing window, an elevated room lined with a comfy rug, and some custom artwork painted by Leo's wife.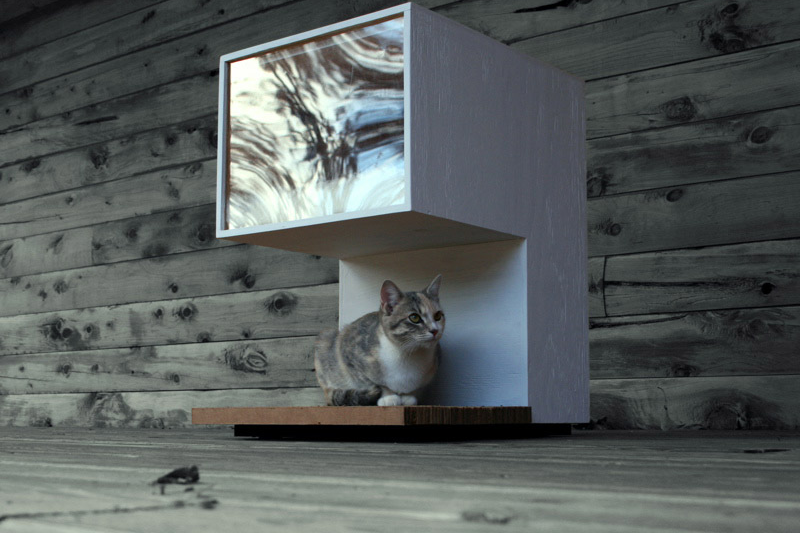 Fulfill your cat's design desires to a T, or an A or an S, with these highly unusual cat scratchers from KletterLetter. The artistic, architectural forms can be custom ordered in any number or letter of the alphabet, or even as an & or # for more avant-garde felines.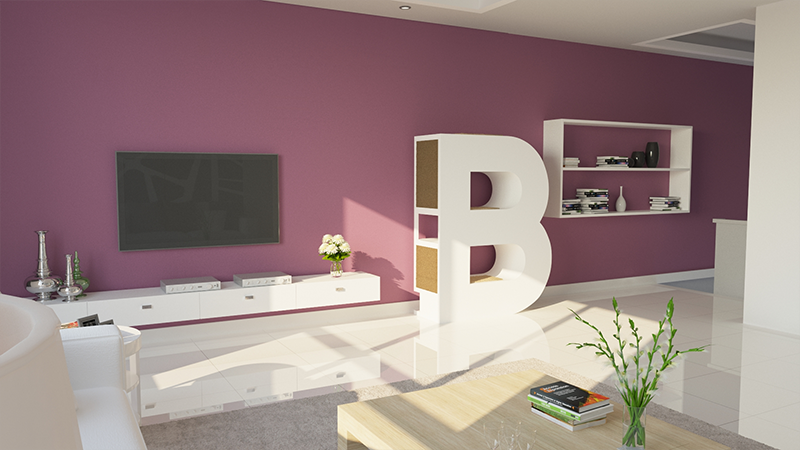 Your lil' furball won't mind being called trailer trash if it's in reference to these adorable miniature pet homes made by Straight Line Designs. Our favorite is the aptly named "Cat Nap" with matching license plate and food and water bowls.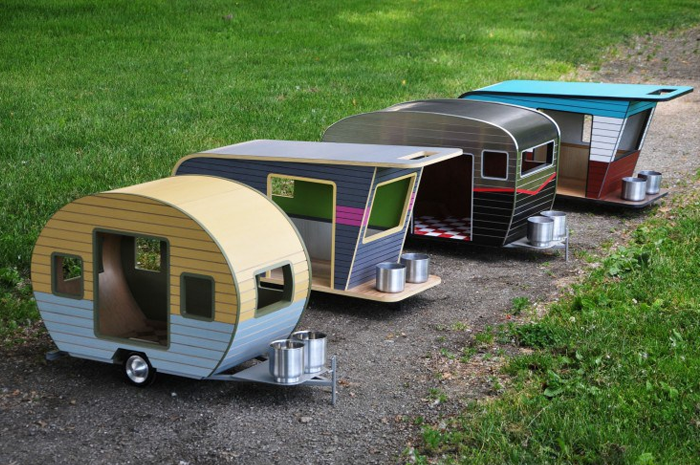 And if your cat is more used to city living, this modular design by architecture firm HOK will make him or her feel right at home with its compact but efficient approach. There doesn't seem to be much privacy though.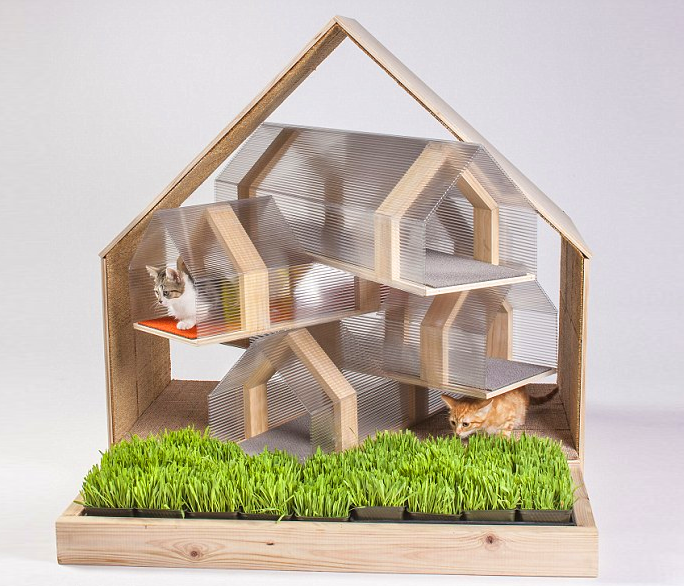 Which feline residence would be your cat's meow?