Unraveling a world of rich color and delightfully diverse textures, the House of Bricks in Melbourne is indeed a one-of-a-kind residence that transcends eras and styles. Conjured up and brought to life by Jolson, the overall design of the house and its unique ambiance are inspired by warehouse-style living that is rooted in the timeless industrial style. Yet each of these classic elements is given a fun, contemporary twist, as brilliant pops of color are paired with exposed brickwork, dark raw steel frames and large glass windows to carefully compose an intriguing setting.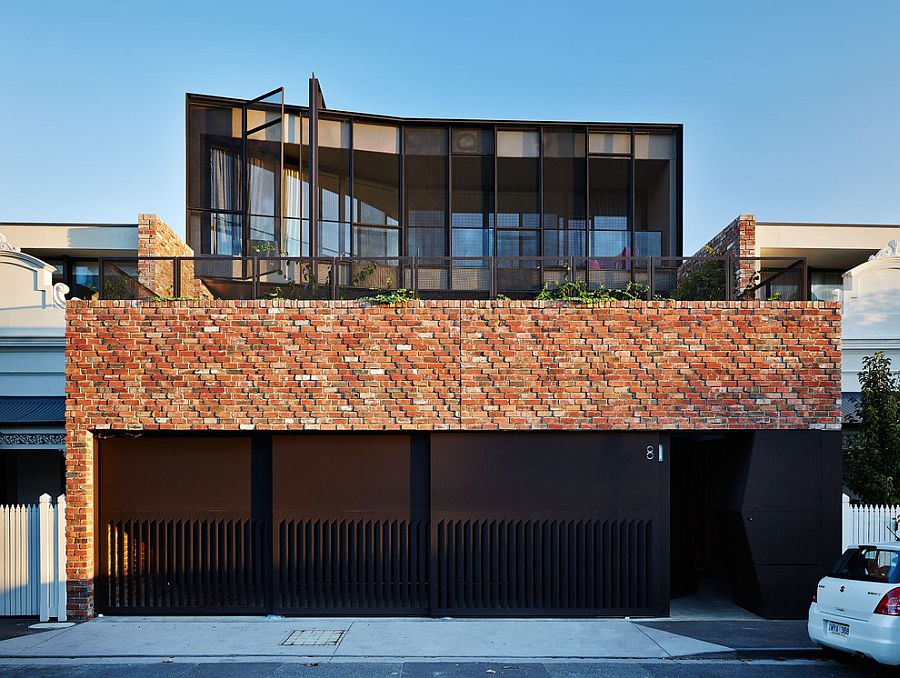 Bringing originality to the home from the get-go is the exceptional entrance crafted using dark metal that seems almost futuristic! The living room is the real showstopper in the house, as it brings together a diverse range of finishes and does so in an eloquently engaging fashion. Apart from the lovely brick wall, the raw metal elements, a beautiful fireplace, a plush couch in hot pink and a gigantic, two-story tower of books define this awesome space. This sensational, standalone home library design holds the extensive literary collection of the homeowner and is definitely the focal point of the House of Bricks.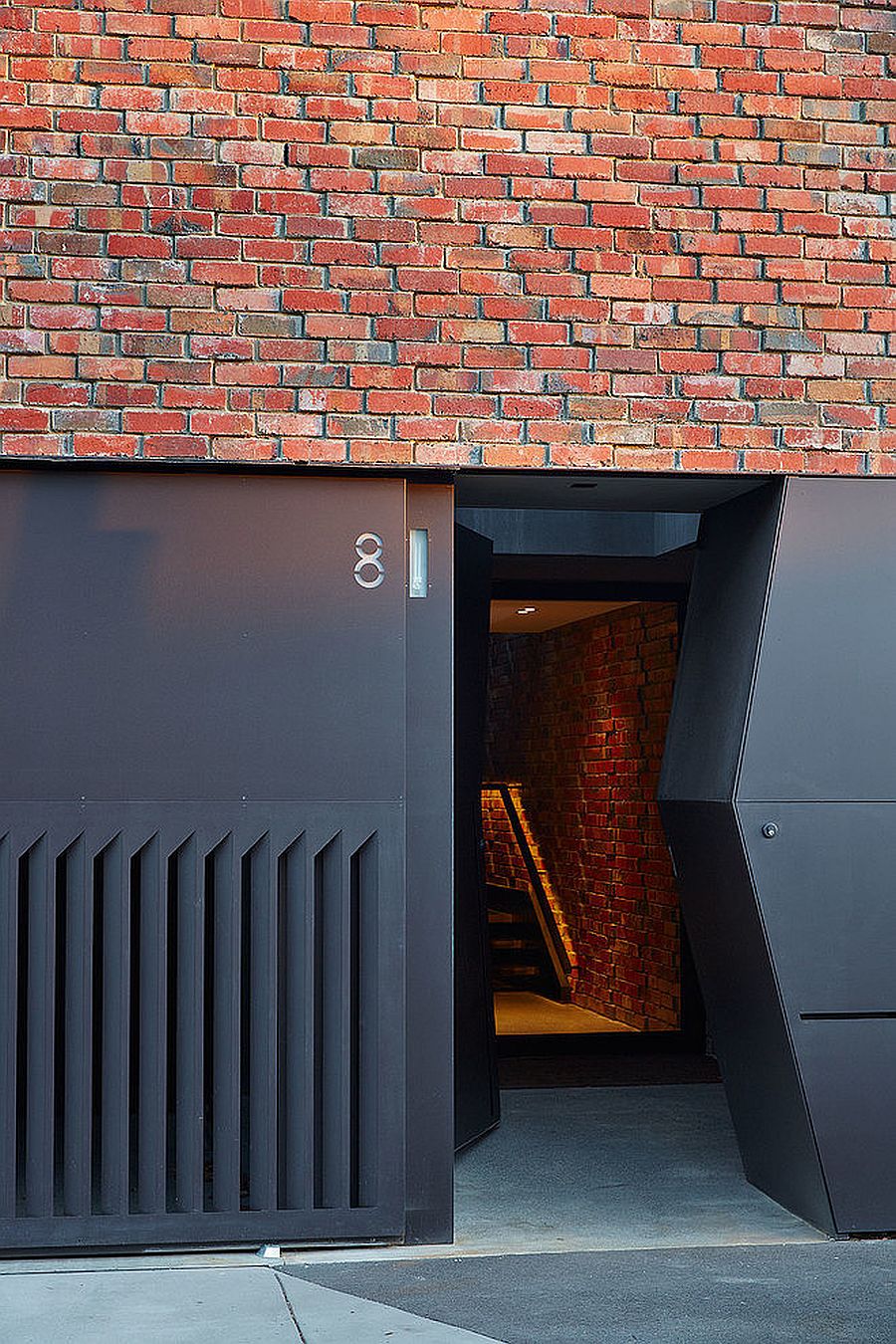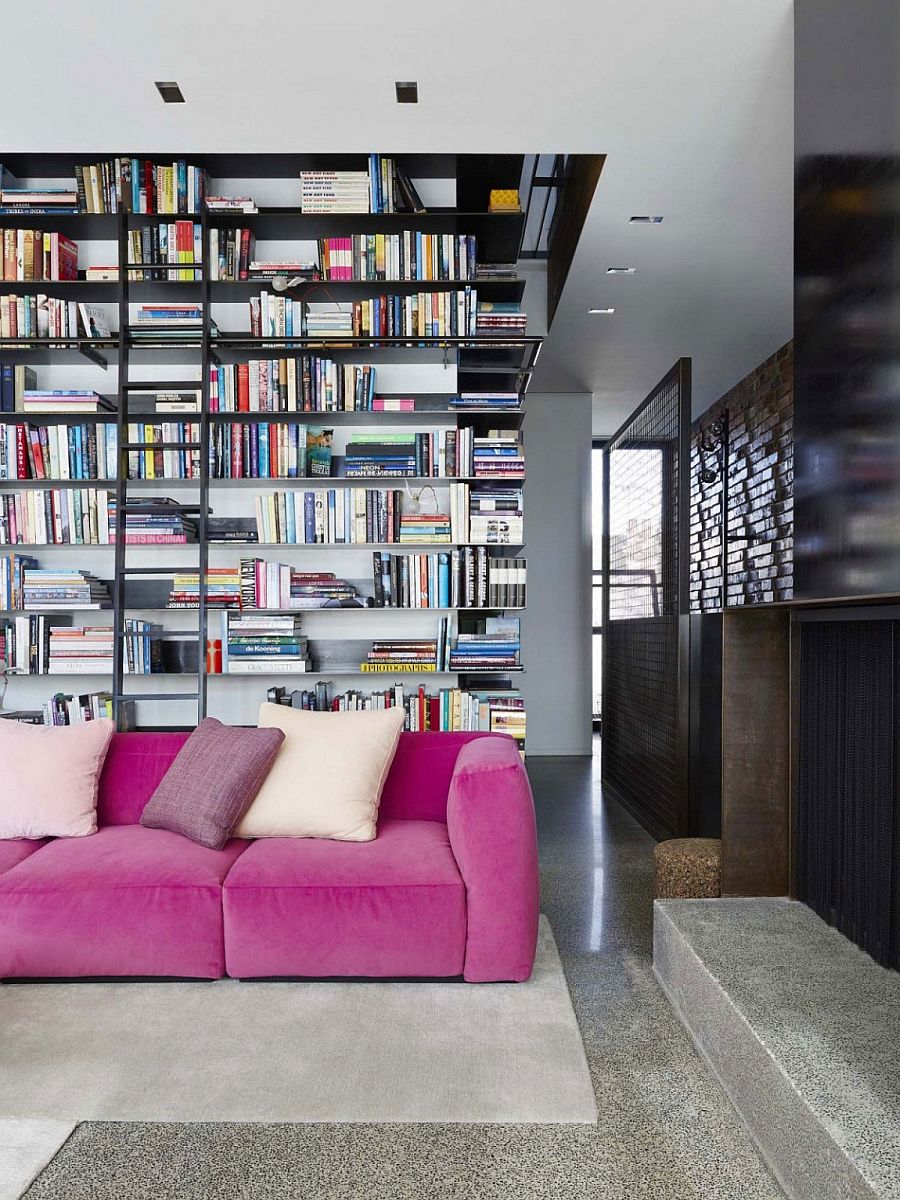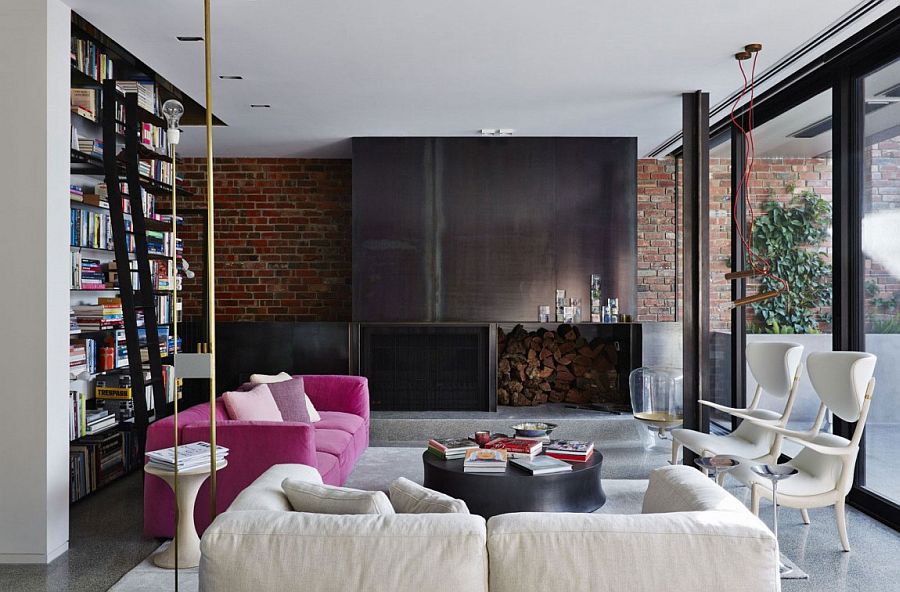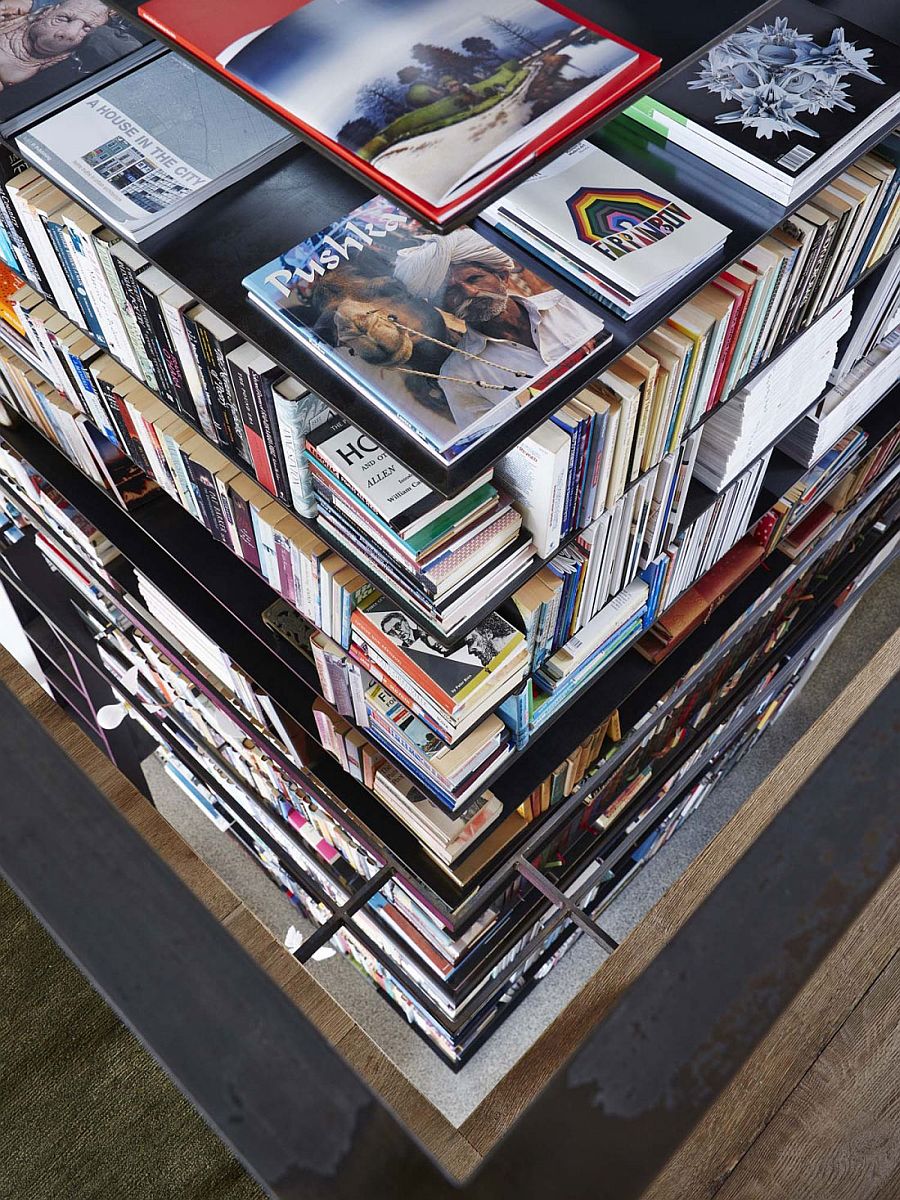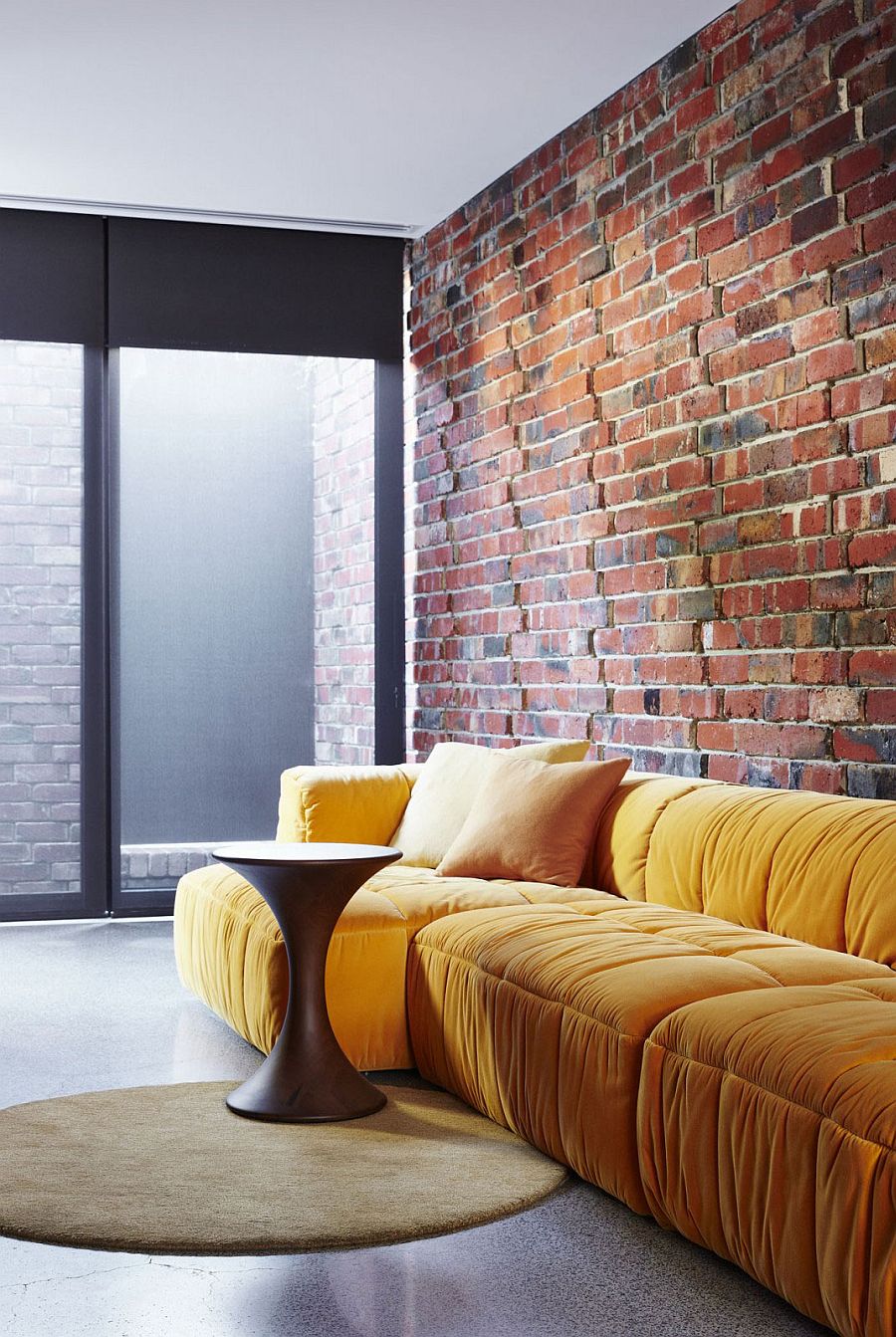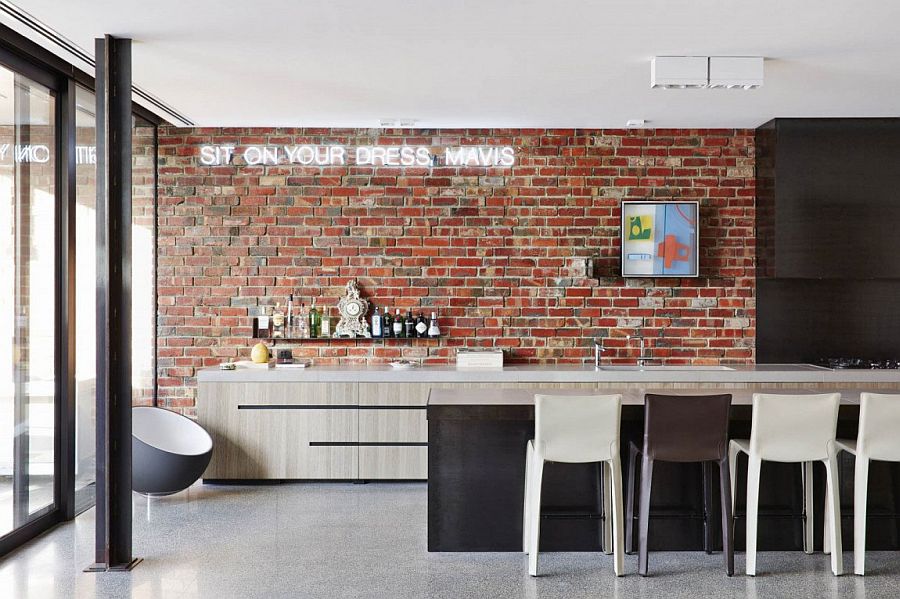 A fabulous contemporary kitchen that continues the exceptional style template set by the living room and a wonderful dining area sit next to the living space. The top floor contains the private quarters, and a small porch outside offers a simple yet tranquil private retreat.