A dream holiday destination that is rated as one of the best and most beautiful islands on the planet, the Isle of Skye seems like a land that time forgot. From stunning mountains and cliffs to idyllic riverside retreats and a coastline that seems to pop right out of a mythical Hollywood flick, the island is indeed an absolute paradise for shutterbugs. Located on Waternish, the gorgeous House in Colbust dramatically matches the panoramic landscape that surrounds it!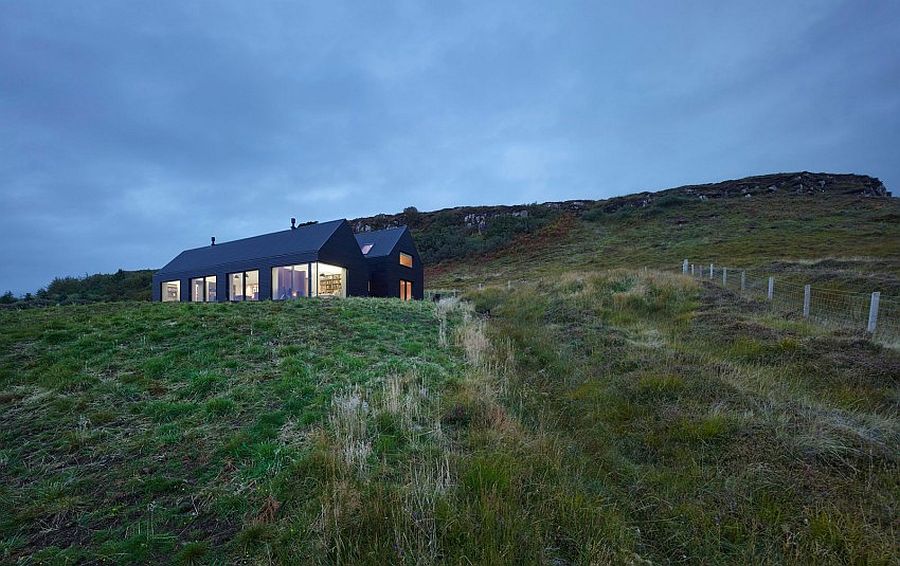 Designed by Dualchas Architects, the ingenious contemporary residence stands in stark contrast to the scenic backdrop, while its overall structure aims to mimic the undulated landscape it sits in. Three large structures with pitched roofs and a separate shed for the storage of wood come together to create a lovely, sheltered courtyard between them, protecting the homeowners from gusty winds outside. While the exterior is clad in black Plannja, the interior uses a far lighter color scheme with brilliant pops of purple enlivening the living area. A cozy fireplace and a trendy accent wall delineate the living area from the modern kitchen in gray and the elegant dining room.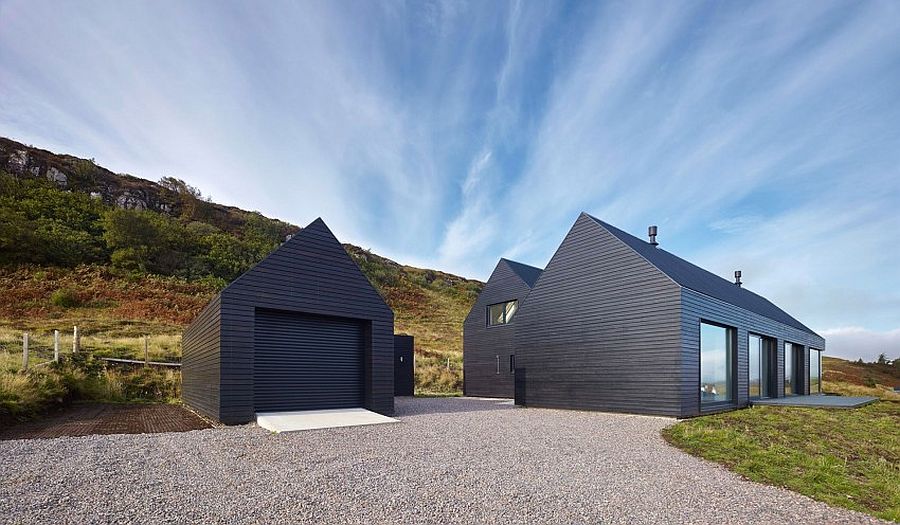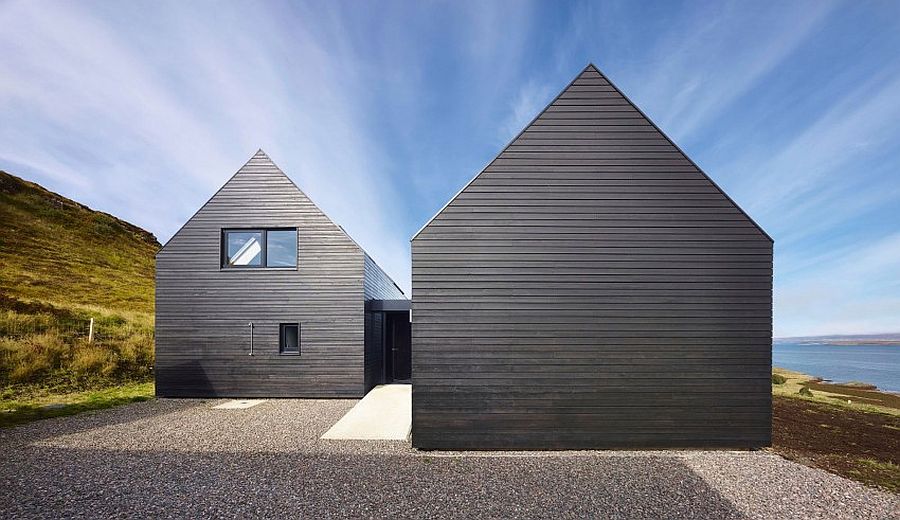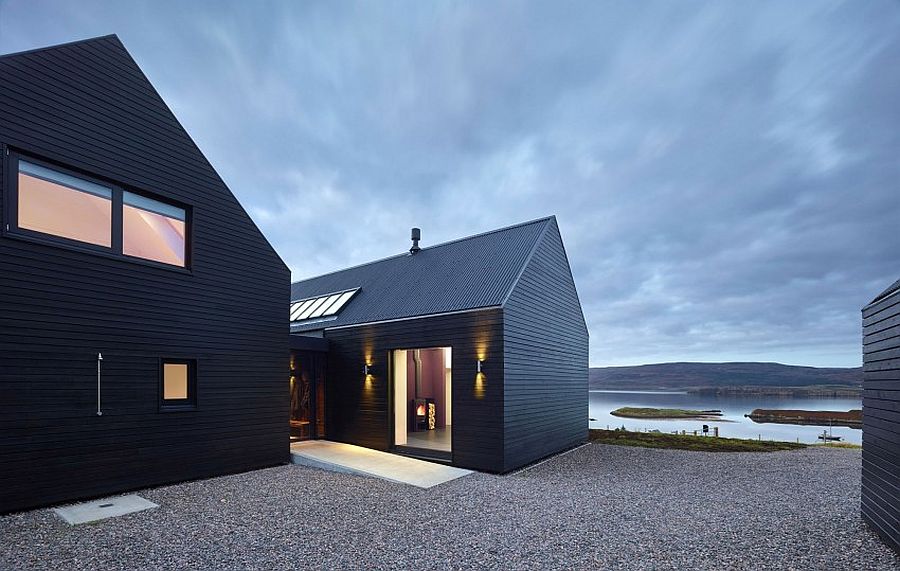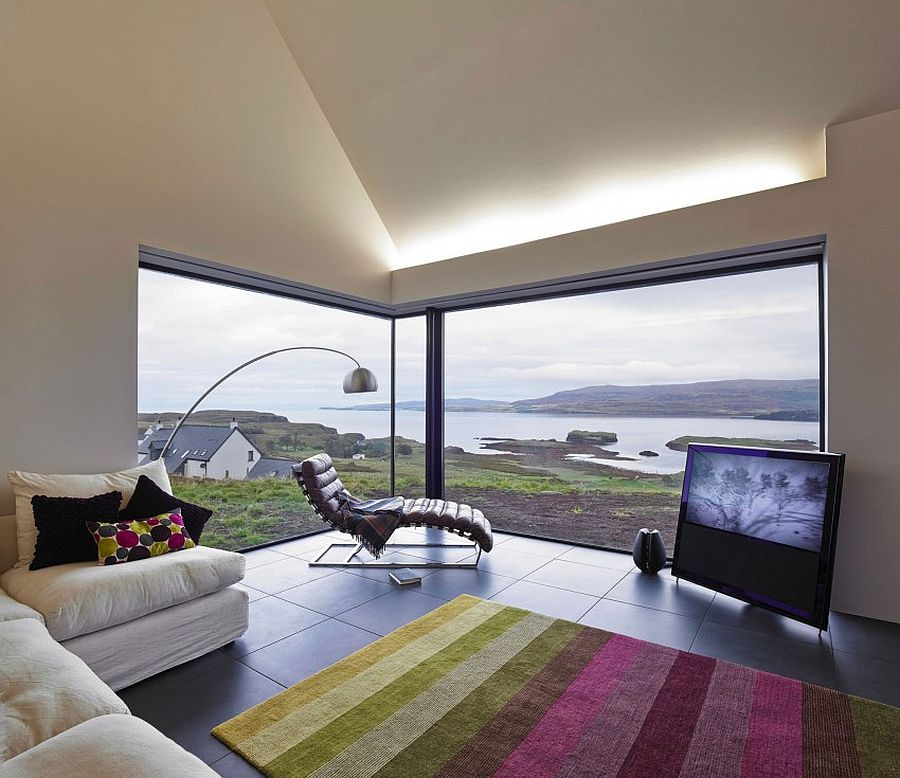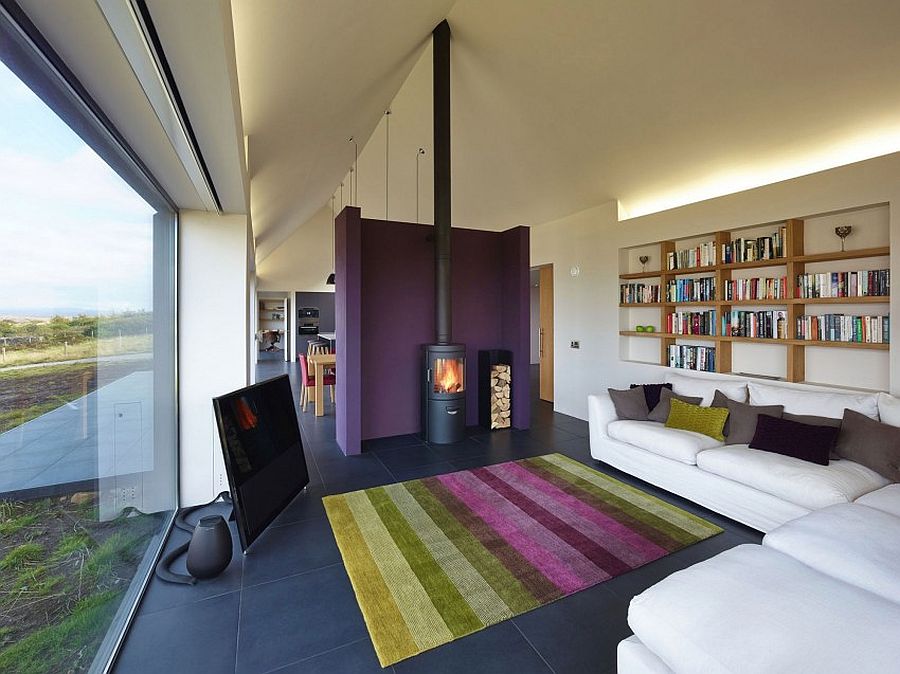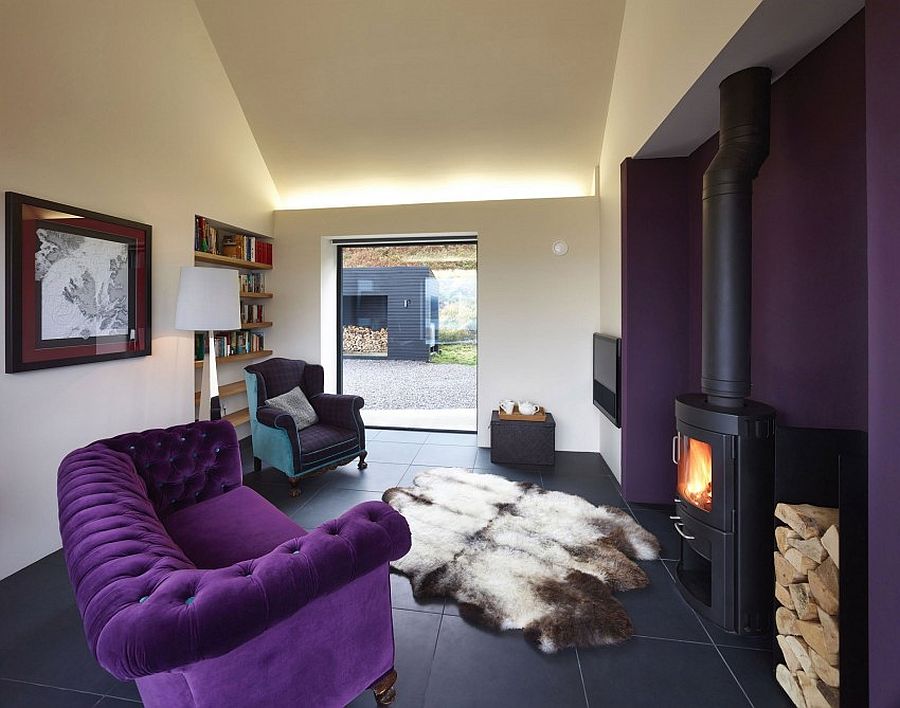 Expansive framed views become an integral part of each and every room in the house, and the cozy bedrooms offer a lovely vantage point from which one can take in the ever-changing sights and sounds outdoors. Complete with a study, an exclusive game room, four bedrooms and bathrooms, the home offers plush modern comforts draped in the stunning, natural beauty of the Isle of Skye. [Photography: Andrew Lee Photographer]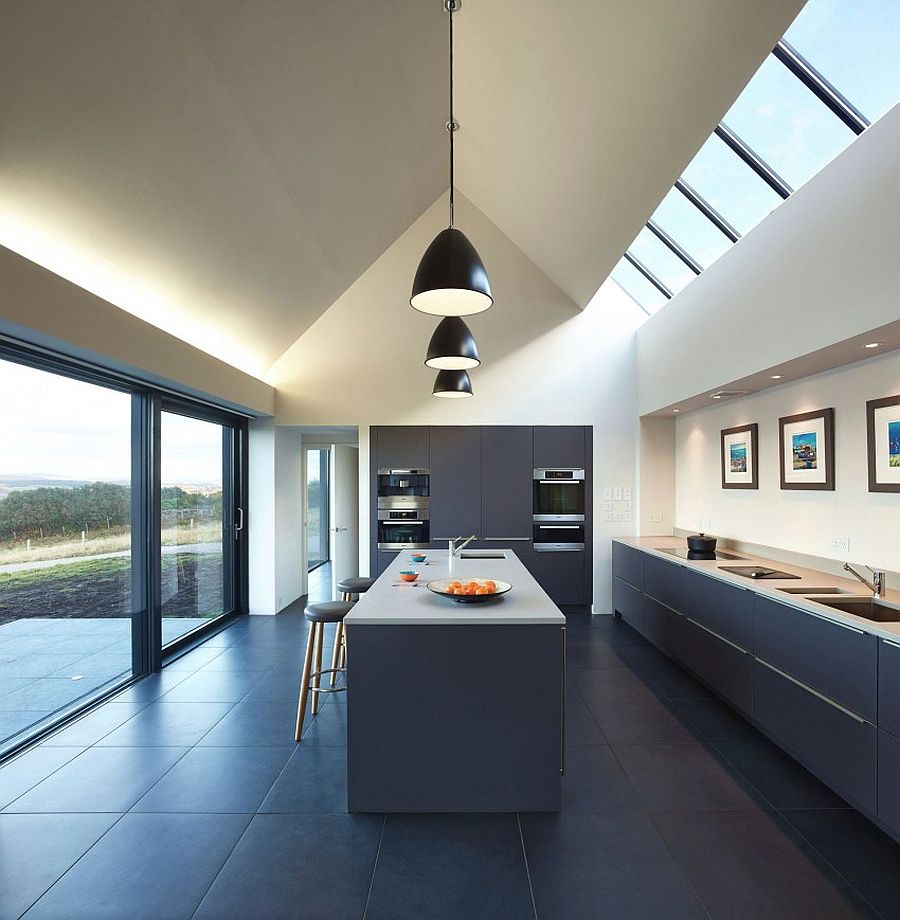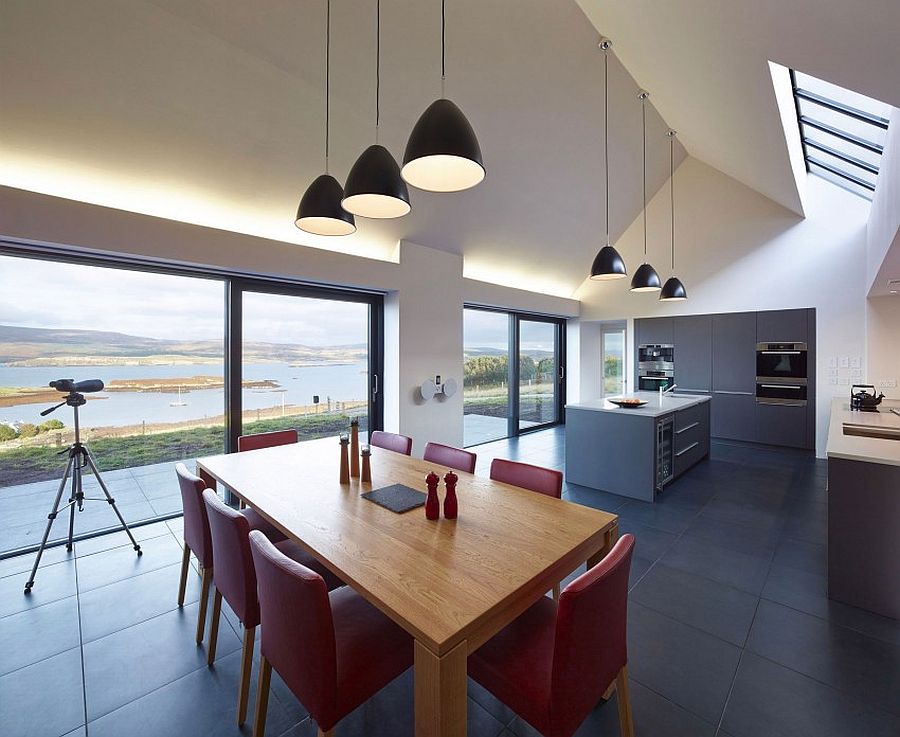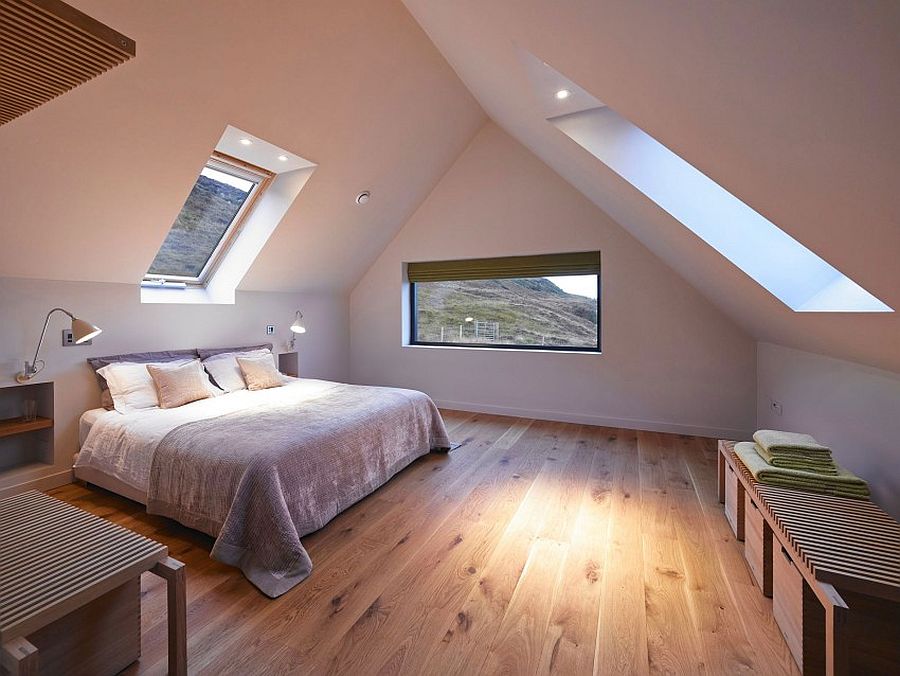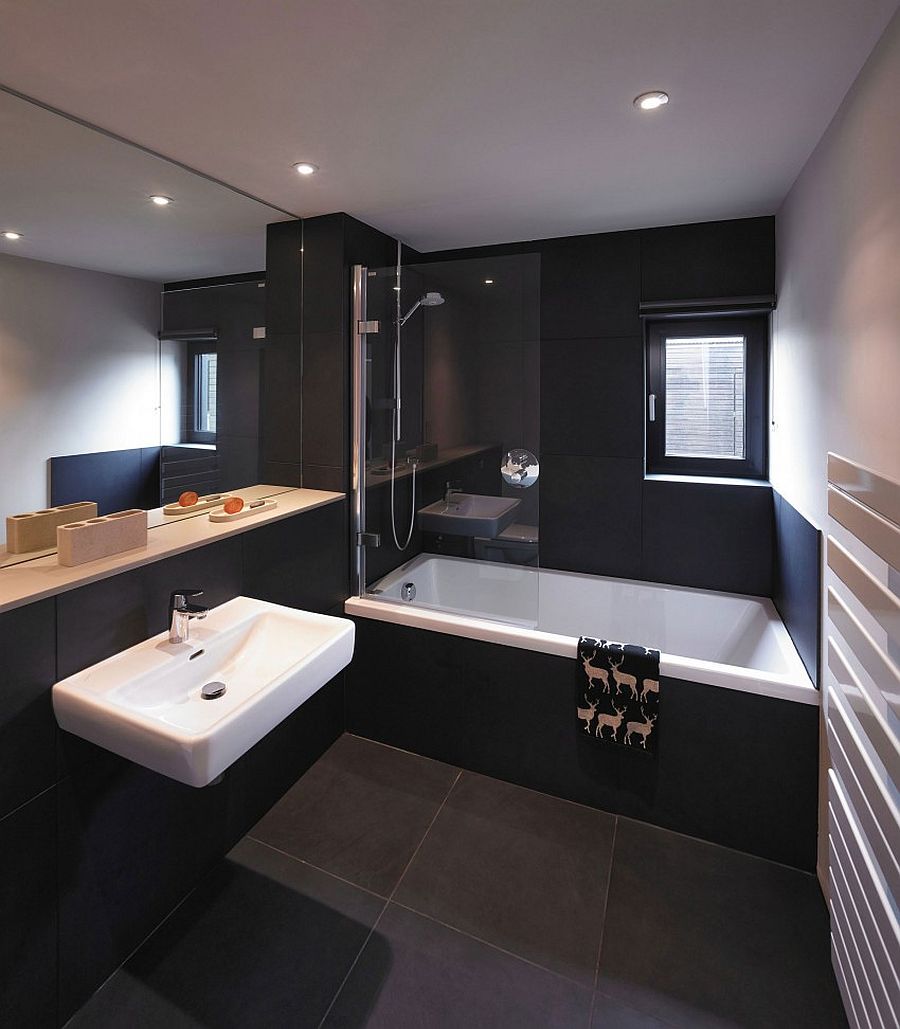 Liked the story? Share it with friends.