For the most part, people like to live near the ocean because they enjoy the natural world—pink sun glinting off the waves at sunset, beach sand between their toes, vistas of land- and seascapes rather than human-made environments.
So it makes sense that more and more seaside homes are built sustainably, taking advantage of free solar, wave or geothermal energy, as well as natural light. Some are built using recycled or reused materials, while others welcome the outdoors in with creative architectural solutions.
Two examples below show how totally different eco-friendly oceanside homes can be.
Singapore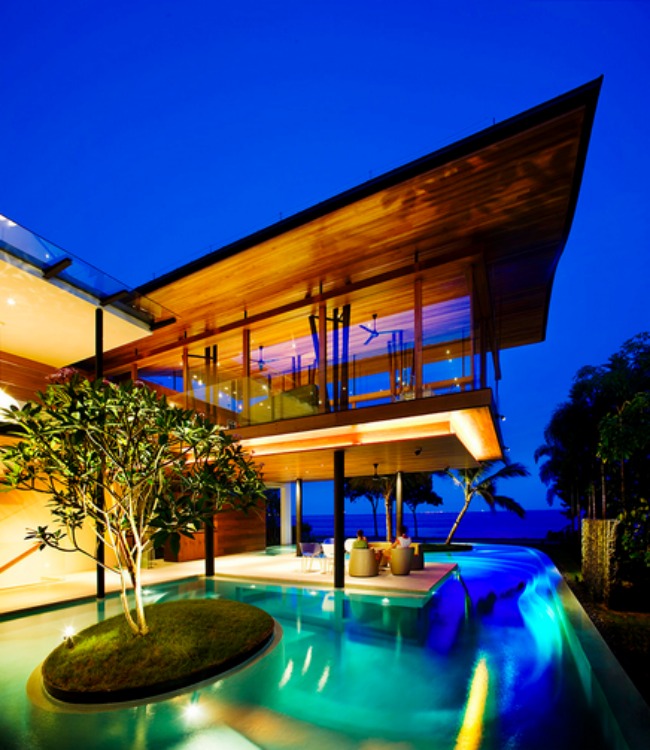 This dramatic home in Singapore, designed by Guz Architects, has a swimming pool with a tree-island (for natural shade), and patios galore, so residents can enjoy sea breezes from multiple locales.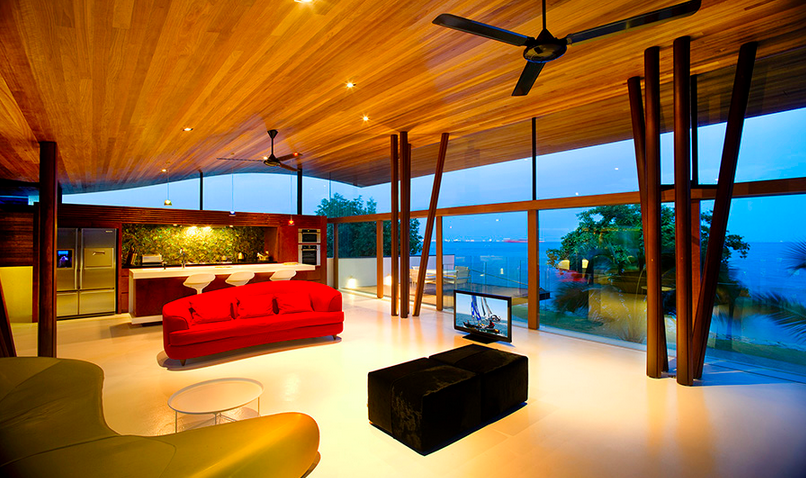 The main living area feels as if it is floating over the water, and the curved wooden ceiling reminds one of being below deck in a ship.
Even the rear of the house lets in plenty of light and treats those inside to views of native flora.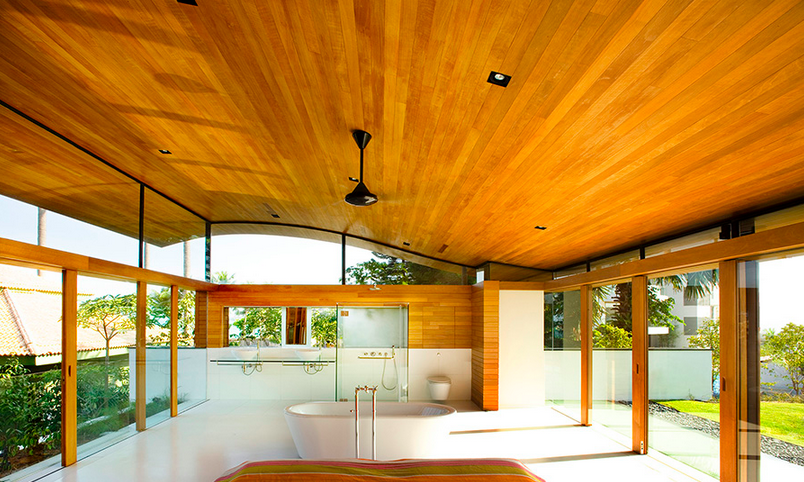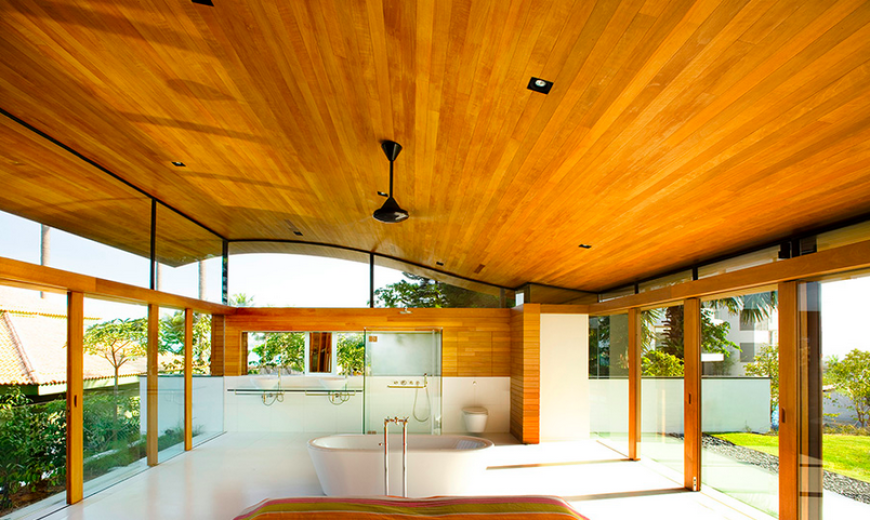 The bathroom is an all-wood spa-zen zone with reams of natural light and a curving ceiling that mimics ocean waves.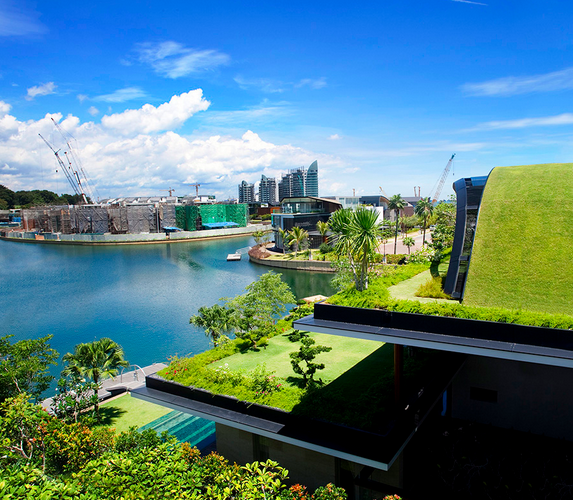 This solar-powered home also keeps rooms naturally cool (and creates outdoor spaces to lounge and enjoy) with green roofs—which look great too.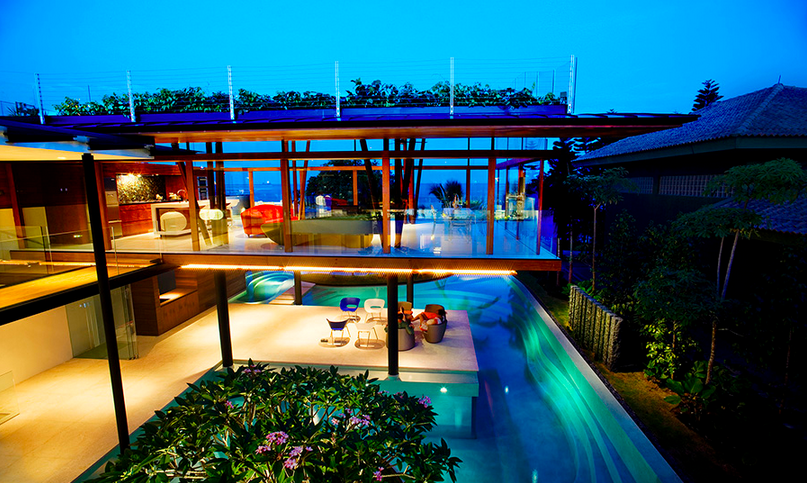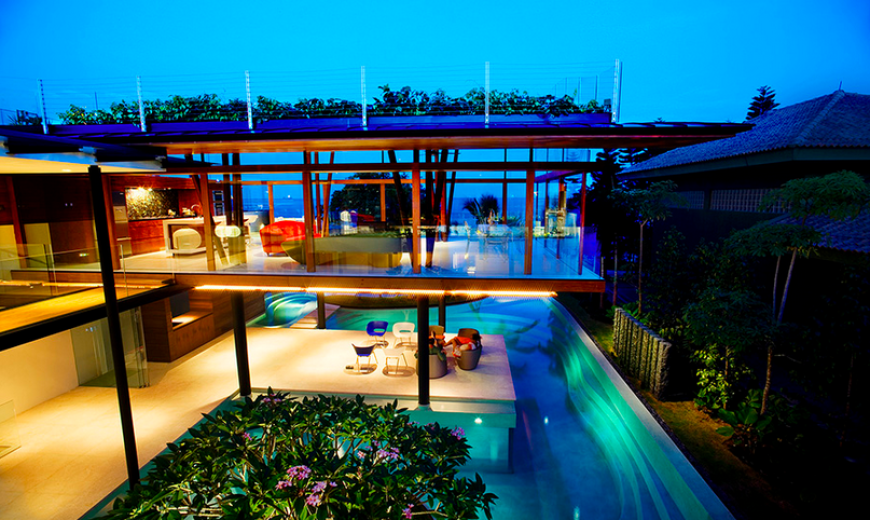 An all-glass "bridge room" has lovely views and also serves as a shade for the patio below.
Southampton, New York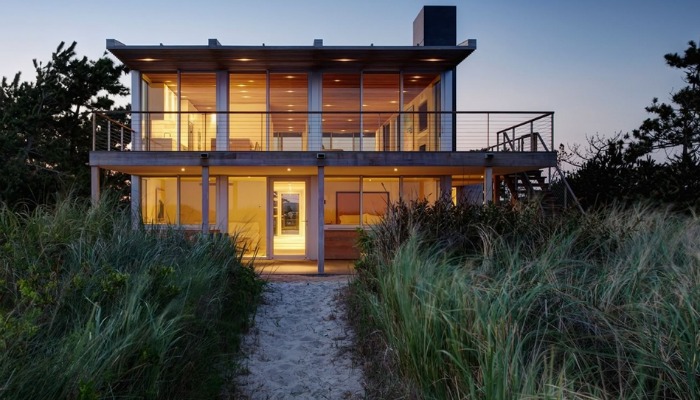 Stelle Lomont Rouhani Architects designed this sustainable seaside home in Southampton on Long Island in New York.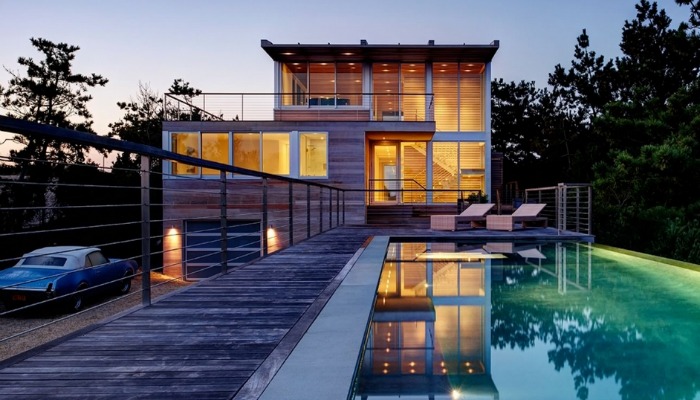 The pool is not just for fun dips (or pretty views from the house); it also serves as a buffer between the house and the road.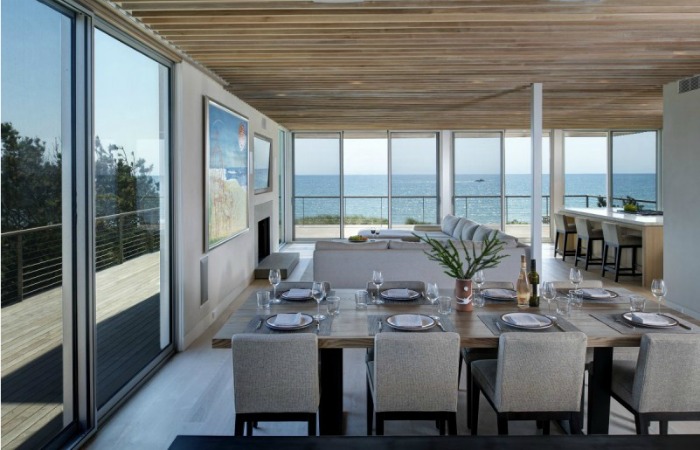 All that glass could cost a fortune in air conditioning bills, but "an extensive insulation package, high performance glass and sun shading reduce the structure's overall footprint."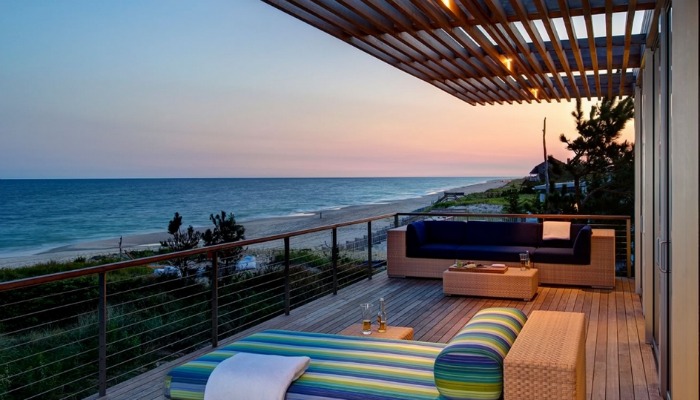 According to a release from Stelle Lomont Rouhani, "Assemblies, materials and finishes were chosen for their simplicity, sustainability, low maintenance and harmony with the sea, sand and vegetation of the site. They include aluminum doors and windows, weathered cedar rain screen siding, matte plaster interior walls and plain sawn oak floors."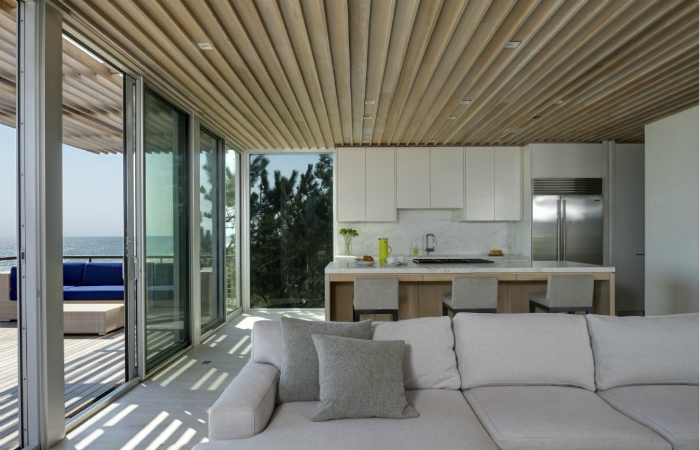 Write the architects, "We utilized clearly defined volumes, simple, durable, yet elegant materials and details instilling a strong connection between the indoors and out."
Which of the two eco-friendly seaside homes do you love the most?