Looking for a truly exquisite and distinctive kitchen that combines evocative memories of simpler times with modern ergonomics and textural beauty? Then your search ends with the beautiful Kreola from the house of Marchi, which seamlessly juxtaposes both vintage and modern styles. Designed to suit the changing needs of an urban lifestyle while incorporating more rustic and unexpected finishes, this amazing Italian kitchen relies on wood, stone and metal to craft a memorable setting. A lovely light color palette and a cozy, inviting ambiance also turn each custom design into the perfect social zone.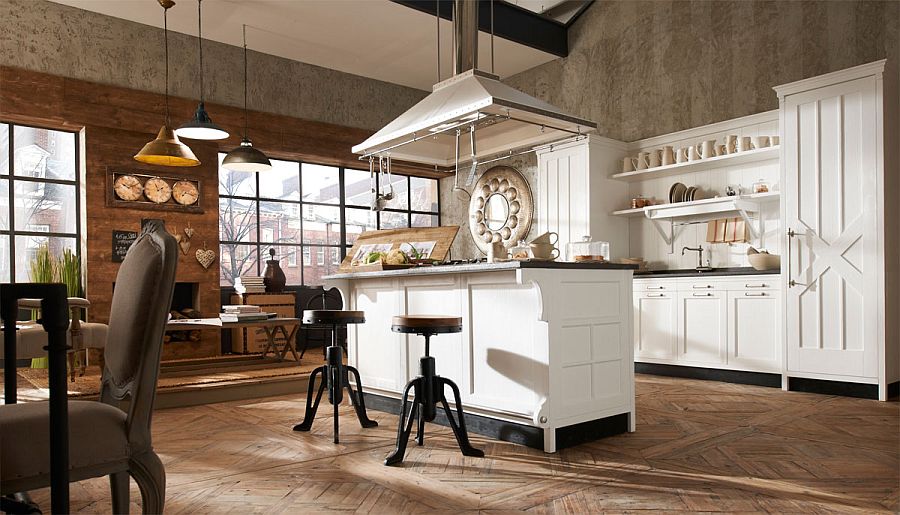 Kreola multitasks with ease, as it allows you to be a gracious host while giving you dedicated prep and cooking zones that promote interaction with others in the living room. The smart use of old silver handles, wooden finishes, specially crafted kitchen hoods and versatile kitchen islands ensures that the charm of a vintage kitchen is not lost, even while offering complete comfort. Turning the kitchen into the focal point of the living area, Kreola is for those who love to celebrate the past with understated class and elegance. Curated accessories that match its distinct style and classy chandelier lighting complete these one-of-a-kind kitchen compositions.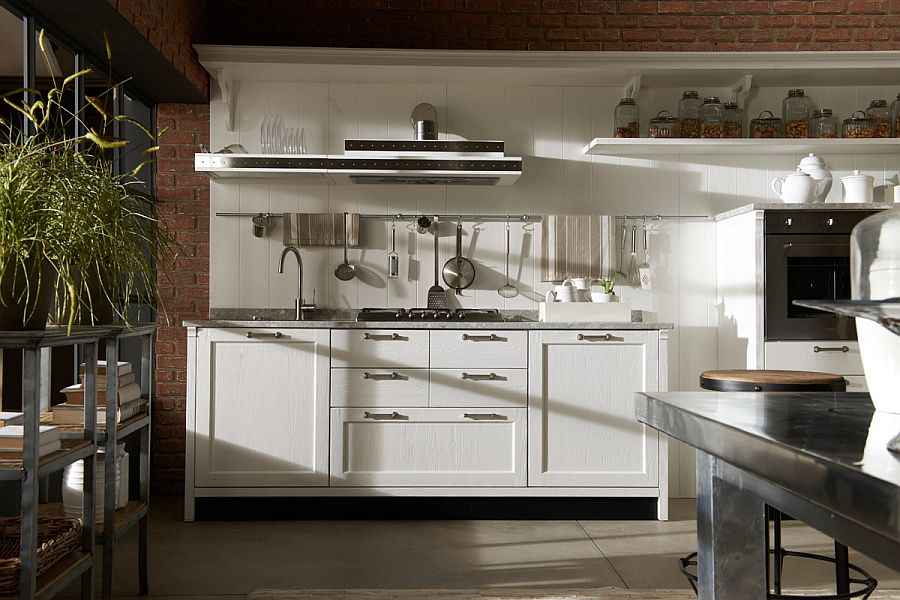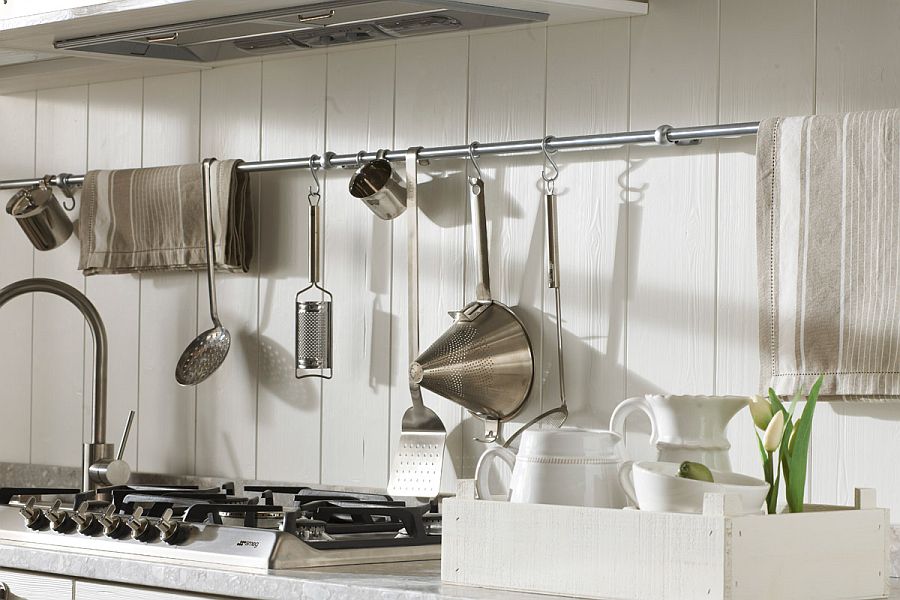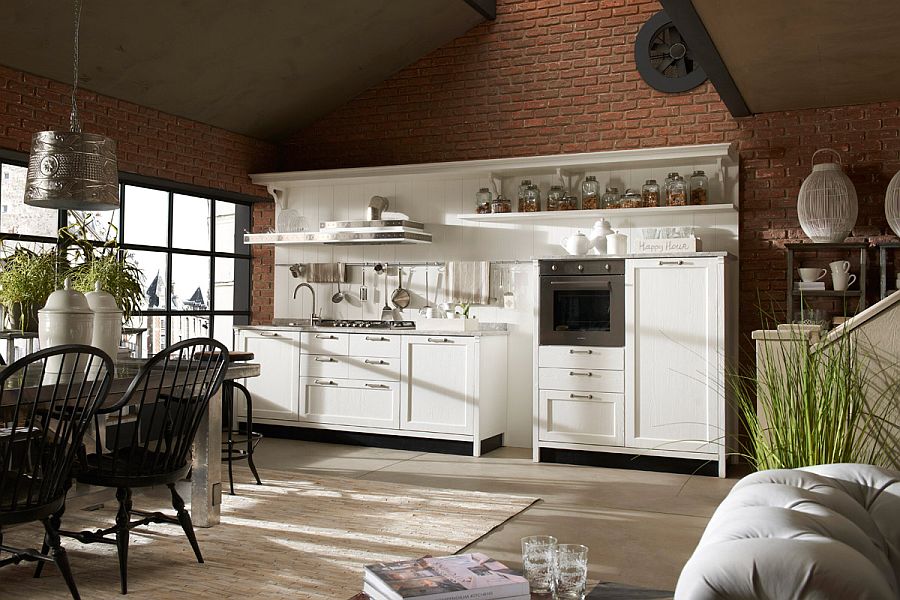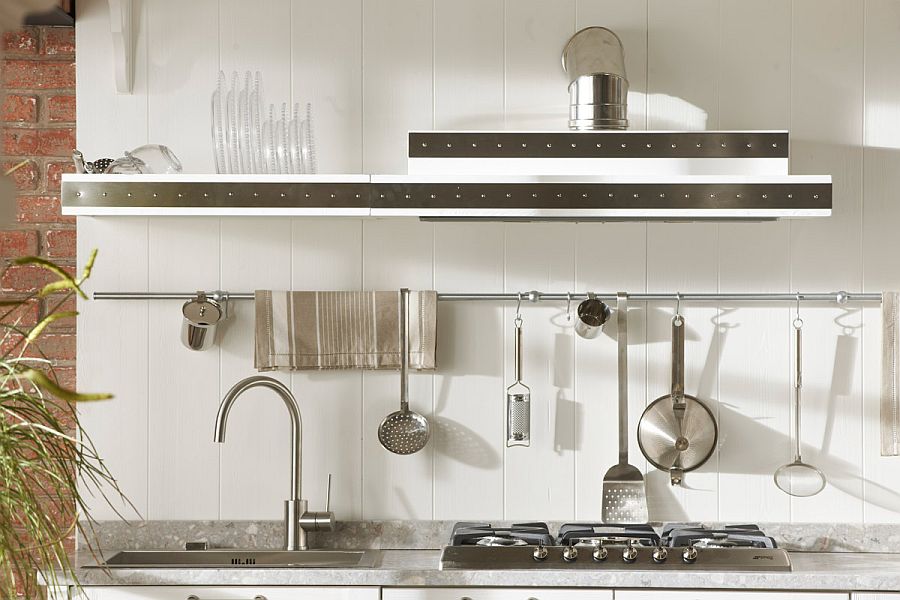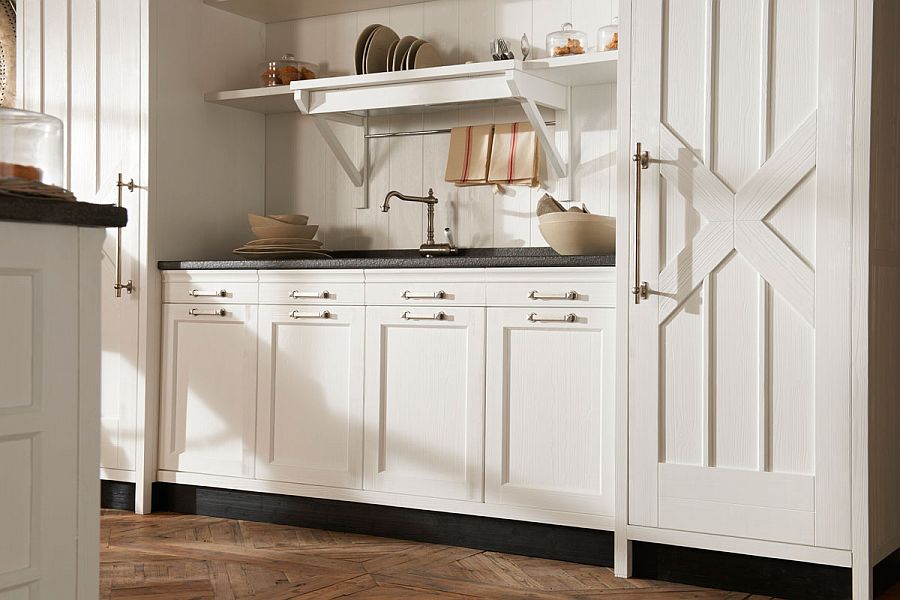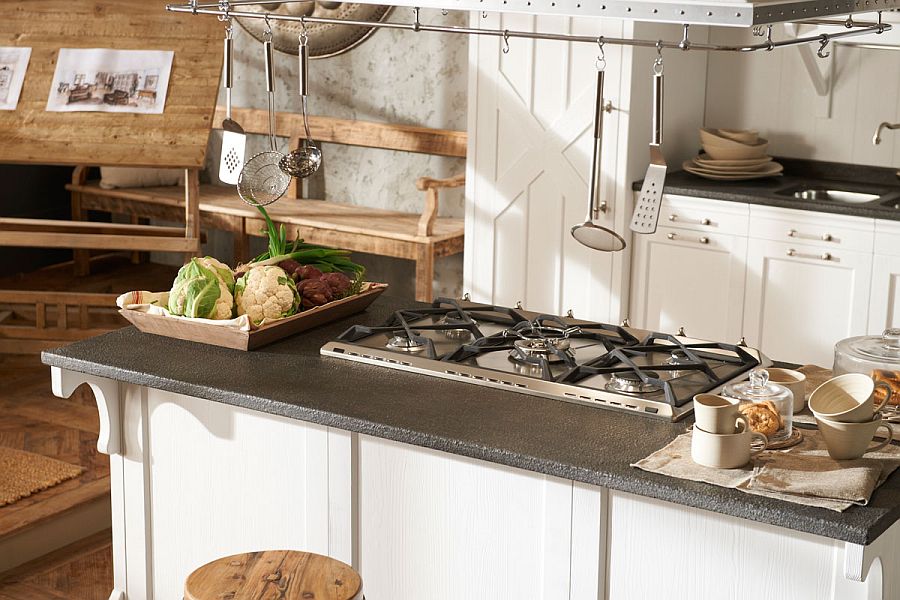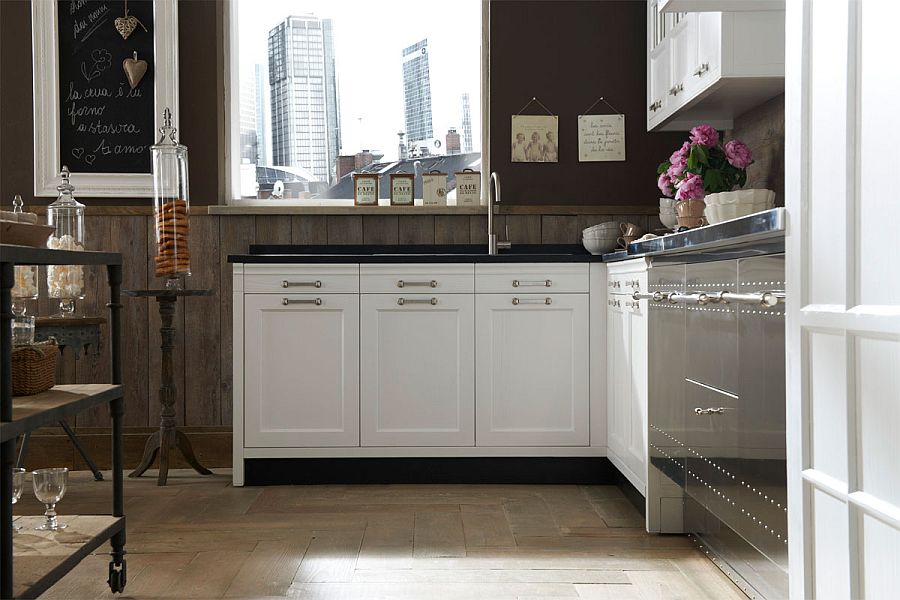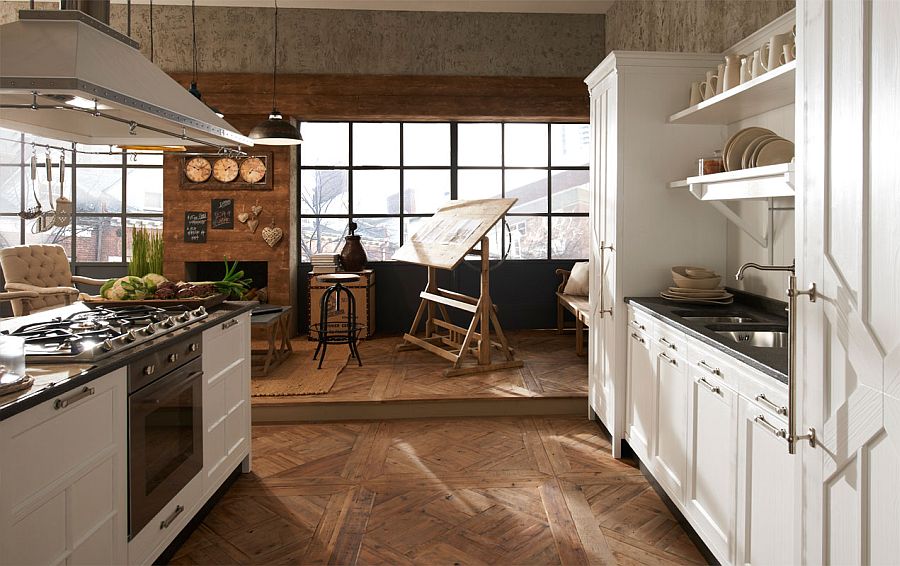 When I designed this kitchen, the picture in my mind was to create the ideal interior for a young couple who were friends of mine. They wanted an interior with good taste, but practical at the same time. They wanted a style that was congenial but still original, with plenty of room to invite friends for entertaining, and therefore it had to be functional, but also stylish enough to be incorporated into the living room area.