Entertaining this spring? With the dreary outdoor hues of winter turning to vibrant greens, pinks and other bloom-fabulous shades, it's time to introduce some color to the table. Whether you enjoy entertaining outdoors or the interior of your home serves as dinner party central, check out these refreshing cups, glasses and flutes that take drinkware to the next level…
Cups
Like taking a dreamy vacation to a colorful destination, a Jonathan Adler mug awakens the senses with festivity, thanks to a fresh pattern. The Carnaby Arches Mug, shown at the center and center/right of the image below, is no exception: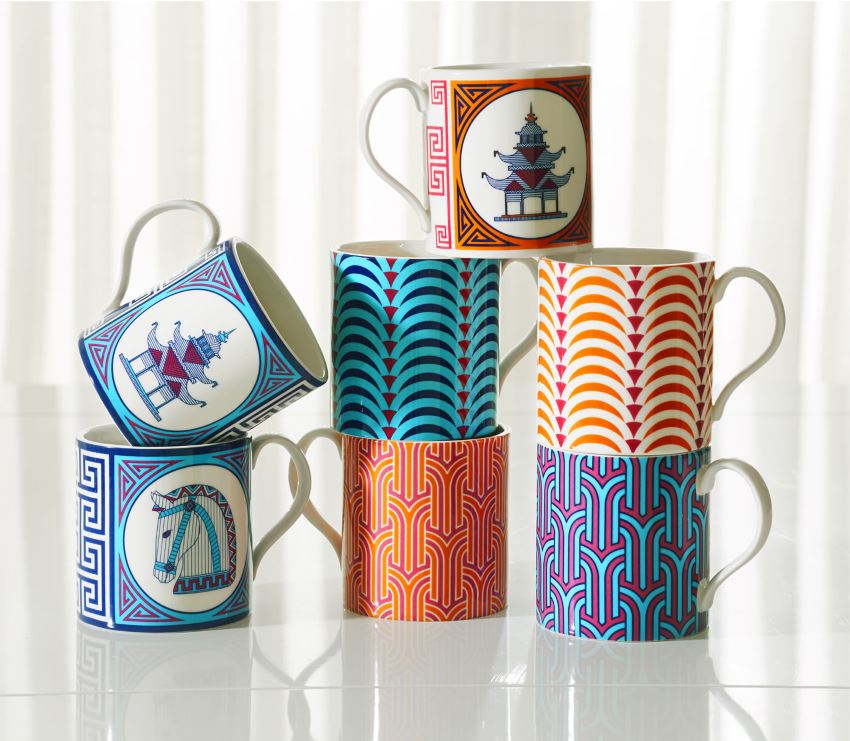 Designed by Kirsty Minns, the Fable Red-Orange Cup and Fable Yellow Cup showcased in the next image are CB2 offerings that celebrate the contrast between warm shades and crisp white. Colorblocking comes to the table, thanks to these round vessels that are perfect for coffee and tea: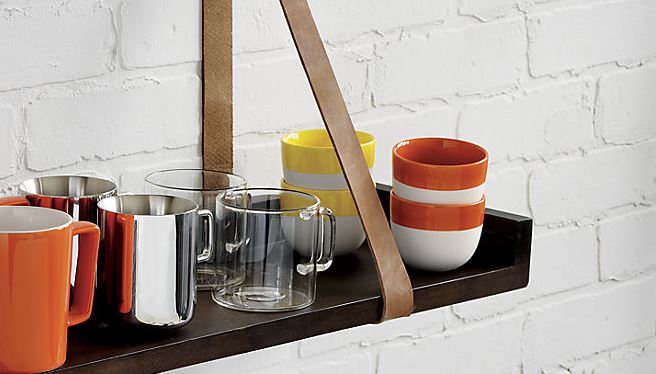 This 2-Piece Stoneware Indigo Sake Cup Set from Etsy shop Vitreous Wares features one of the season's hottest colors. Use the cups to hold sake and whiskey, or use them as vases. Don't they make a stylish pair?!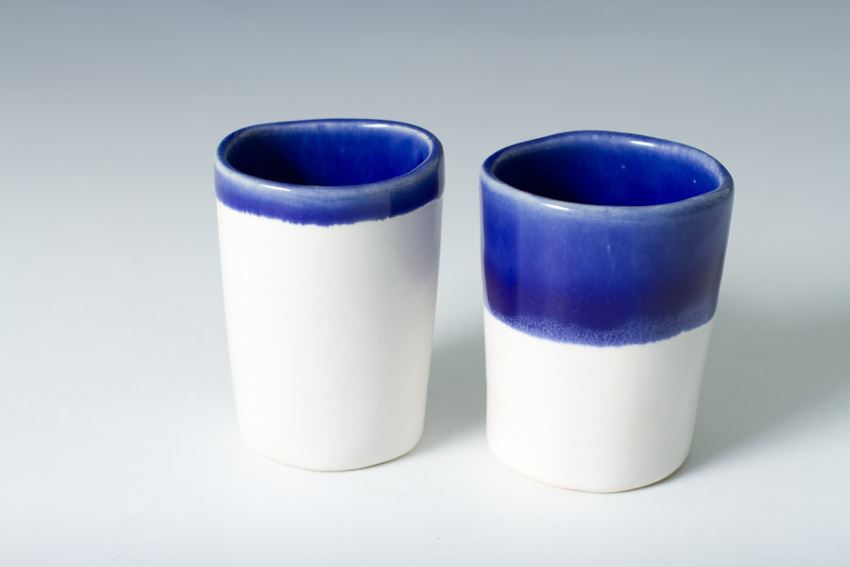 Glasses
Tinted glass takes center stage in the vignette below. The stars of the show: CB2's Marta Double-Old Fashioned Glasses. Available in shades of orange, pink, aqua and sour apple, this micro-thin glassware will bring vibrancy to your bar. Did we mention that they're only $2.49 apiece?!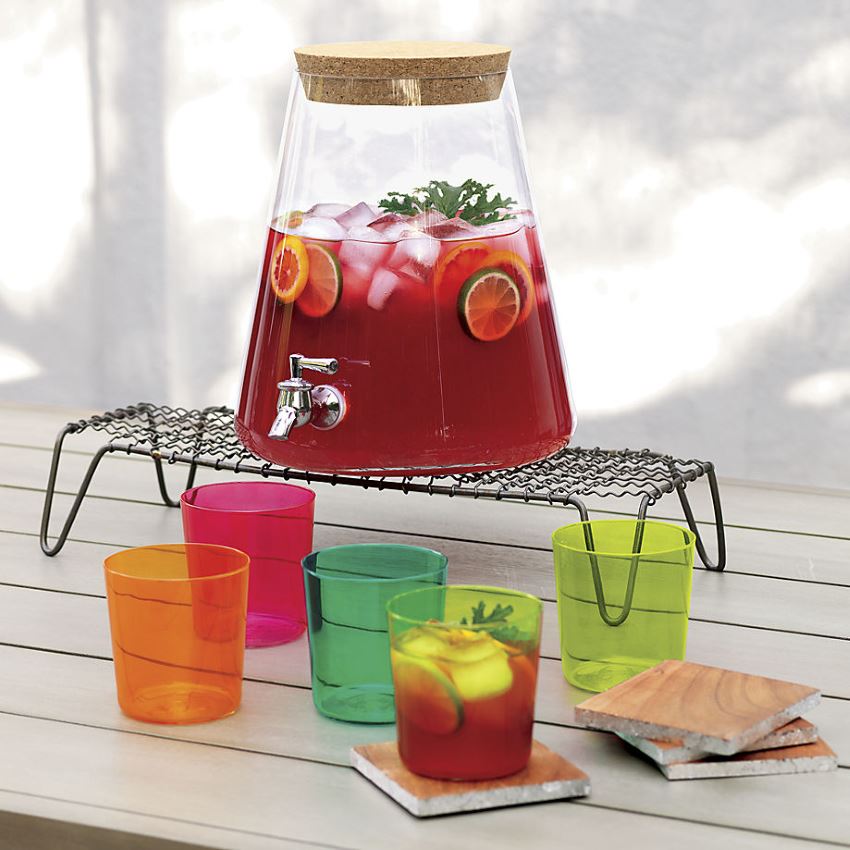 Hexagons rule in Urban Outfitters' Honeycomb Colored Glass Set, which boasts a honeycomb pattern, as well as four jewel-toned hues: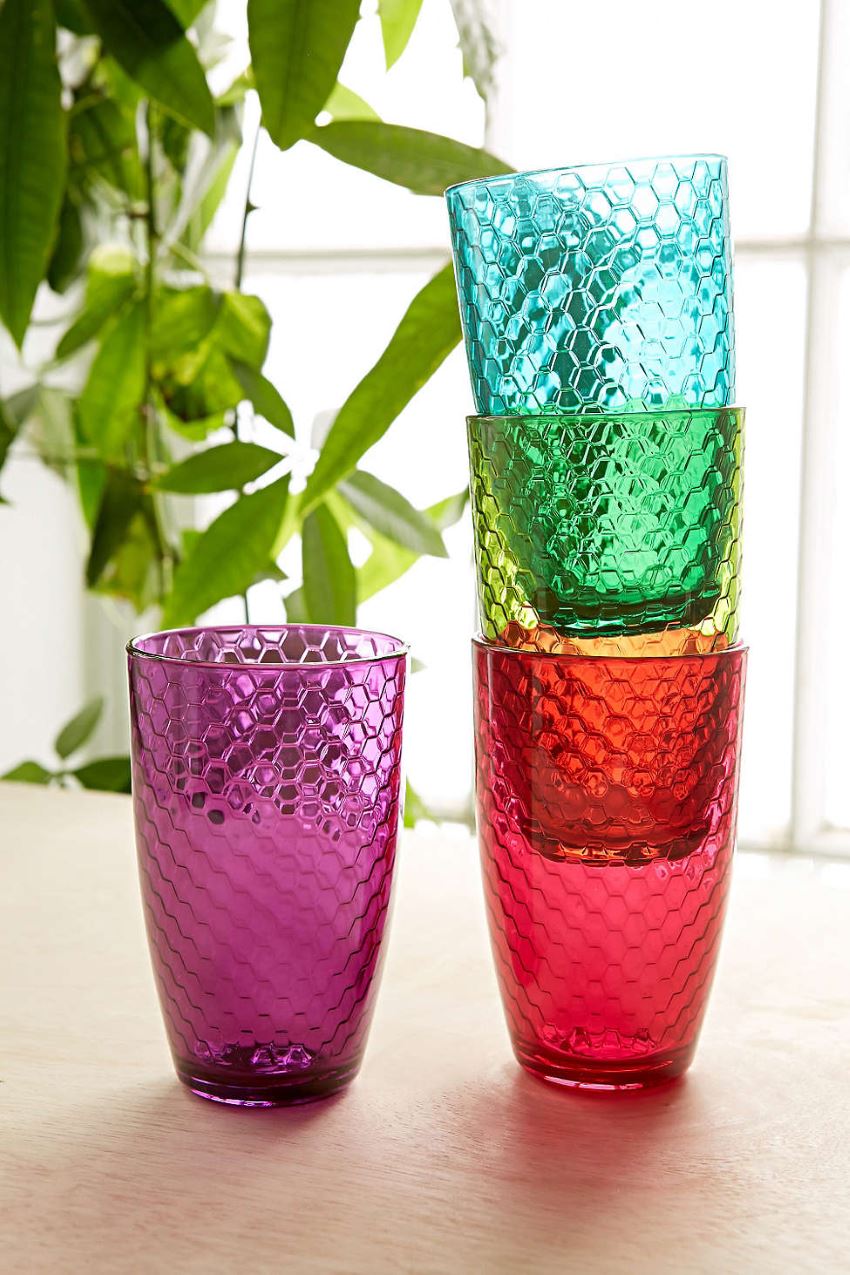 Jonathan Adler's Pop Highball Glasses come in a variety of colors, including not-pictured shades such as emerald and lavender. Hand-blown to perfection, these glasses can be used for cocktails or used to pull vase duty when you want to put your favorite blooms on display!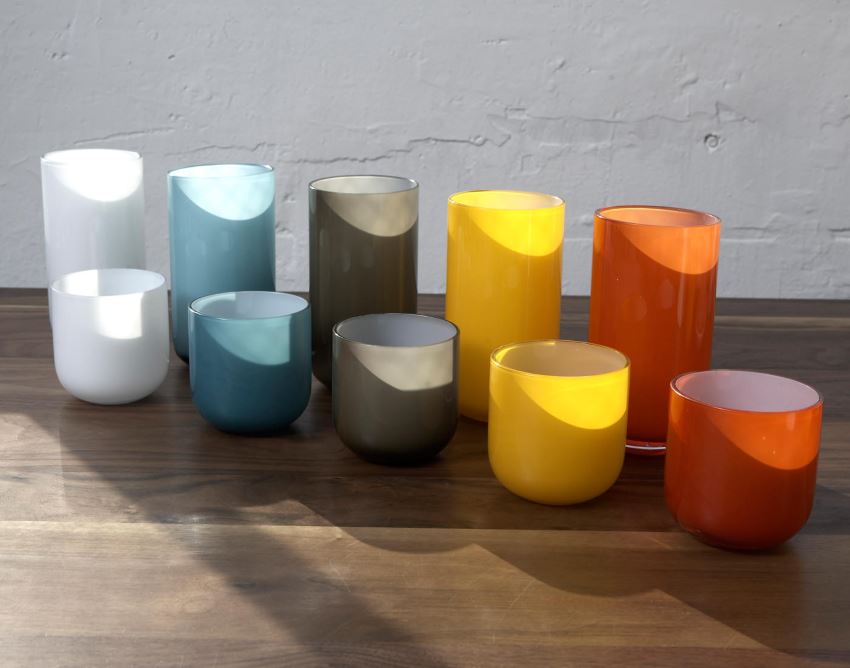 Few shades are as refreshing as mint, and this minty Cumulus Glassware from Anthropologie celebrates the beauty of subtle patterning. Choose from pilsner and wine glasses as you build the barware set of your dreams: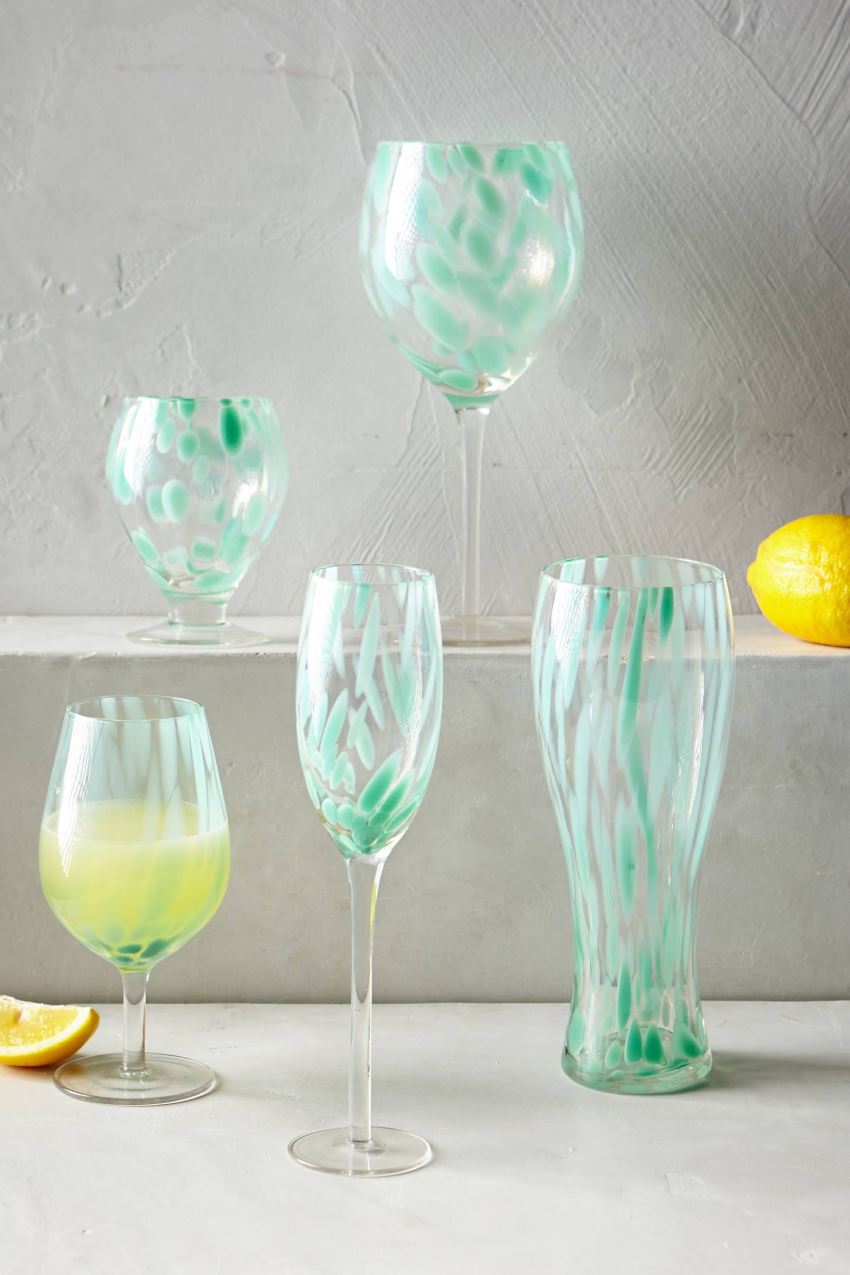 The faceted Drink a Diamond Glass Set from Urban Outfitters is a refreshingly different take on barware, thanks to angled forms and chiseled facades. Each set includes two glasses so you can enjoy a drink with a friend!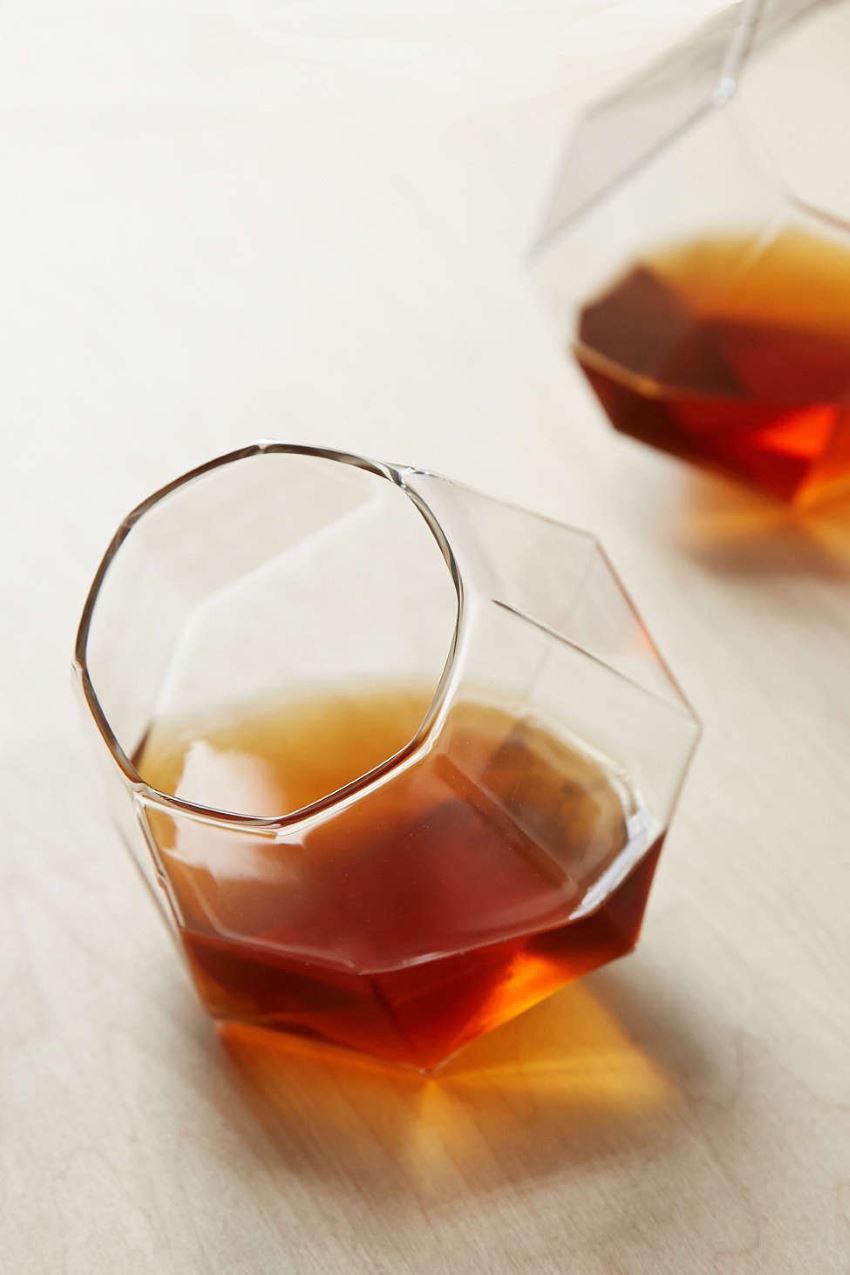 Flutes
Ever since we spotted these Cylinder Pink Champagne Flutes from CB2, we've imagined many a tablescape that could put their rosy glow on display. And at only $2.95 apiece (yes, they're glass!), that dream might very soon be a reality.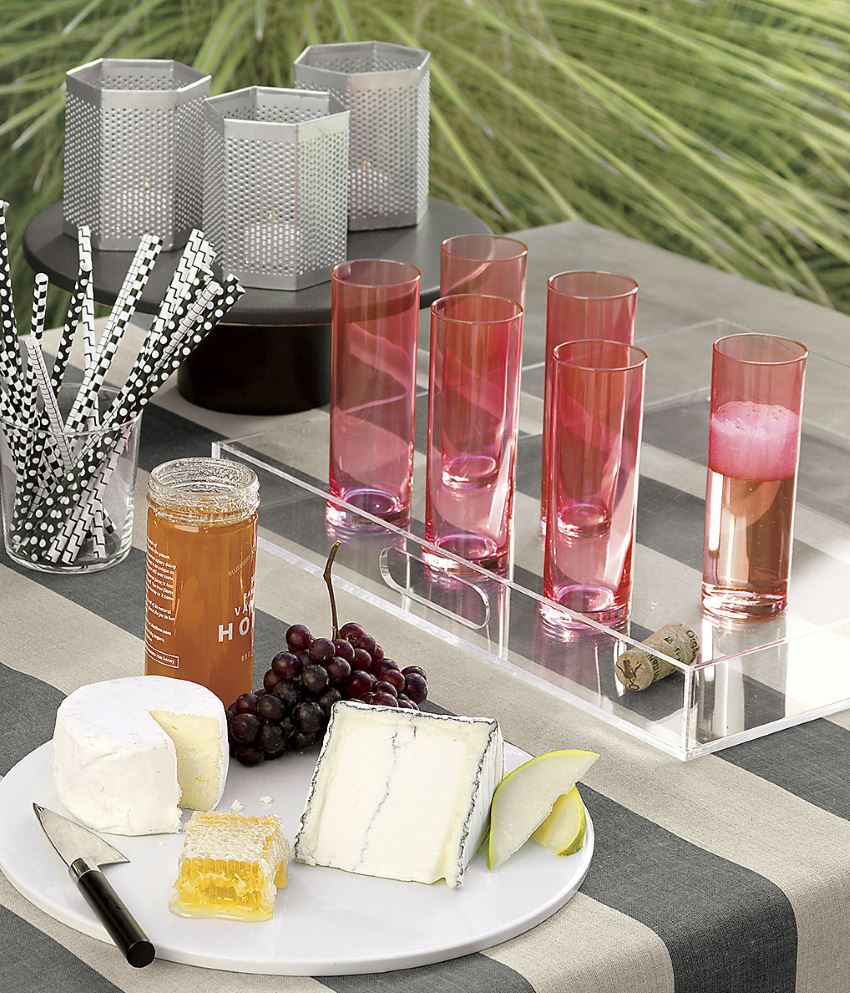 Refreshingly modern, the Selma Champagne Flute from CB2 (shown at the center of the image below) is festively curved and super fun to hold! CB2 supplies the fun, you supply the bubbles: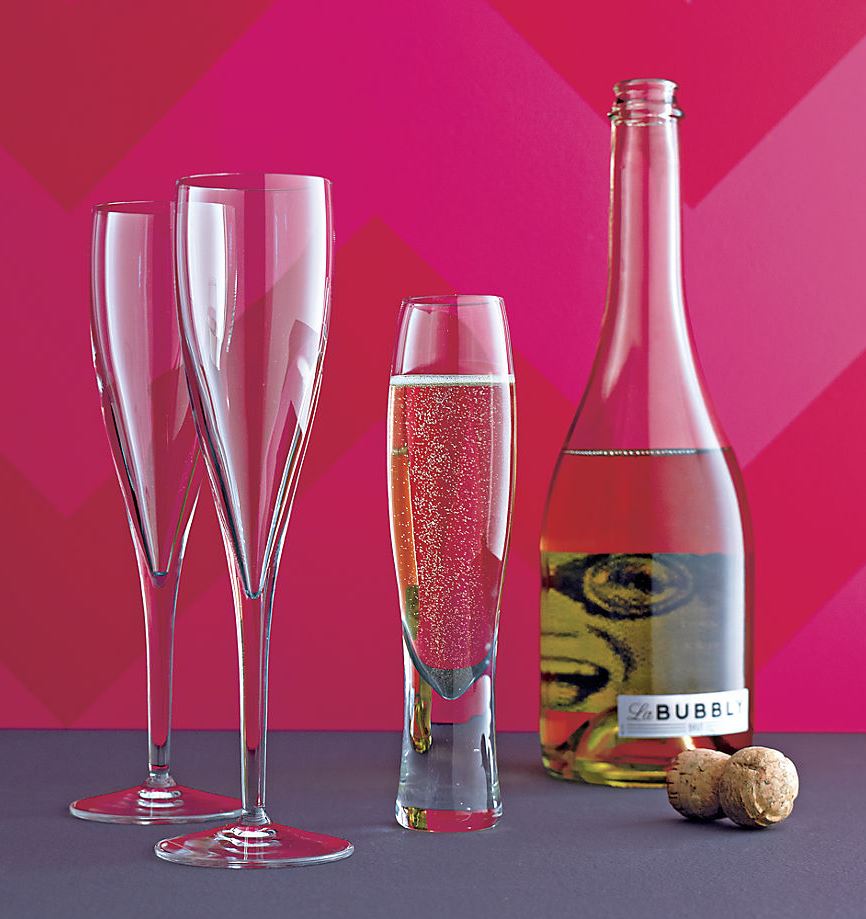 Did any of today's featured cups, glasses and flutes catch your eye? Maybe soon they'll be holding your drinks! Here's to a refreshing spring!
Liked the story? Share it with friends.