A stunning home that brings the outdoors inside with its wonderful use of skylights, a beautiful atrium and a gigantic folding glass wall system, the Aldo House in Ontario, Canada is a spectacular study in innovative design. Conjured up and brought to life by Prototype Design Lab, the elegant contemporary home is as special on the outside as it is on the inside. Comprising three volumes of varying heights clad in different materials, the captivating residence draws you in instantly. While the main volume is covered in lovely cumaru wood planks, the one next to it is draped in smart white quartz stone. The third unit surprises you with a glittering metallic armor in diamond-shaped corten steel panels!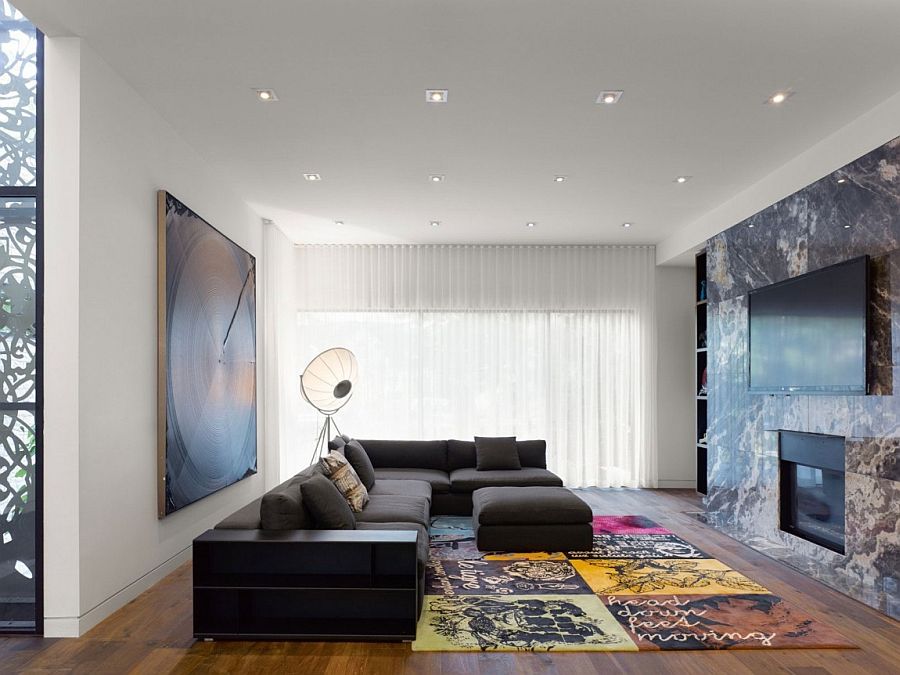 If the exterior seems delightfully disjointed in aesthetics, the interior presents a contrasting picture with sleek modern design, a neutral color palette and clean straight lines. A lovely atrium welcomes you indoors and a large skylight above brings in plenty of natural light, providing the perfect environment for the interior bamboo garden. An open plan living area along with the kitchen and the dining area open up towards the large patio outside. Large glass walls and folding glass doors keep the interior constantly connected with the outdoors, while sheer curtains provide a clever balance between adequate privacy and a controlled stream of natural light.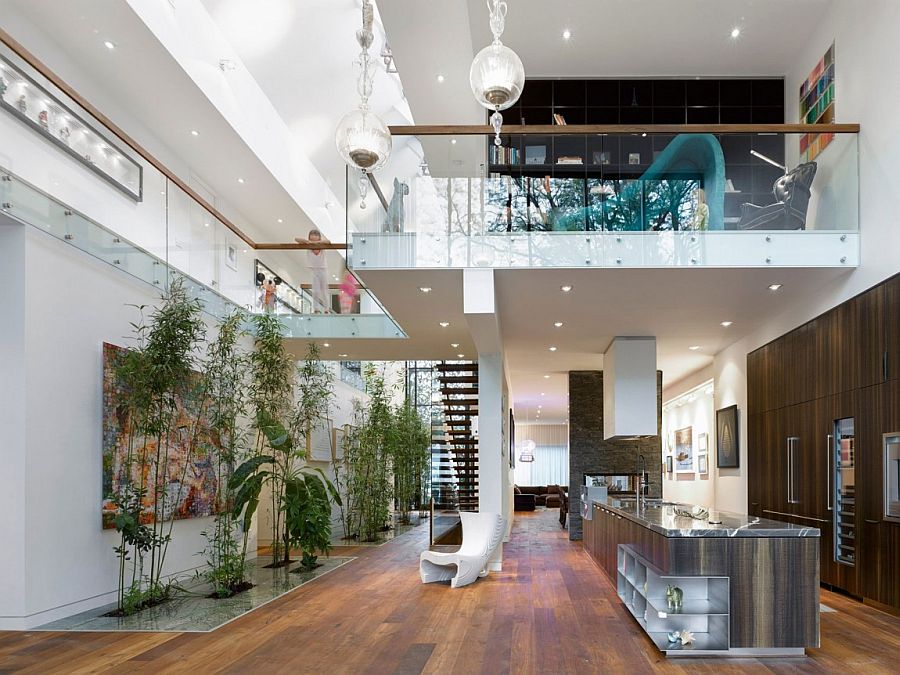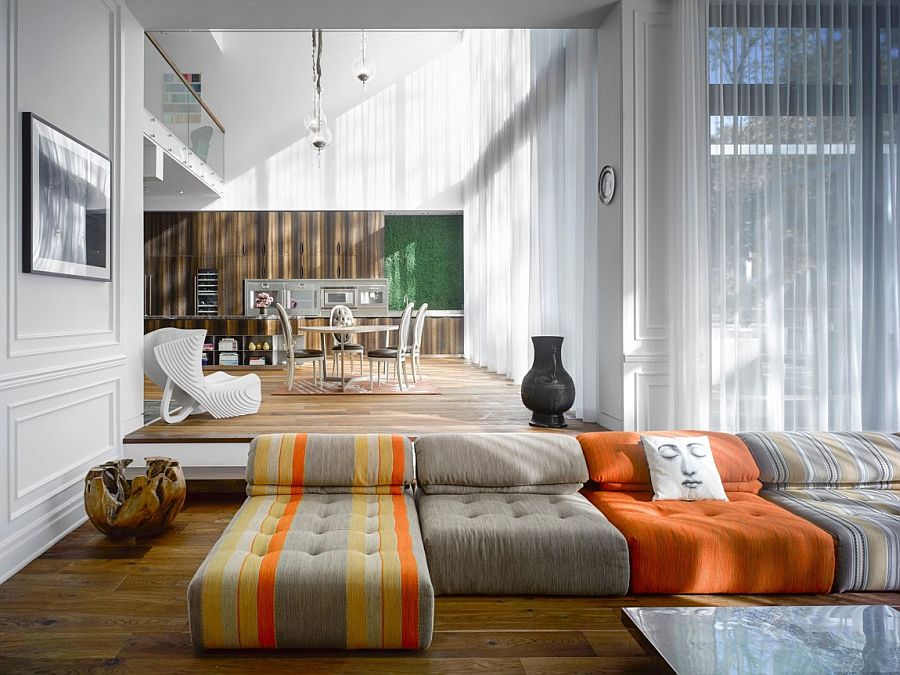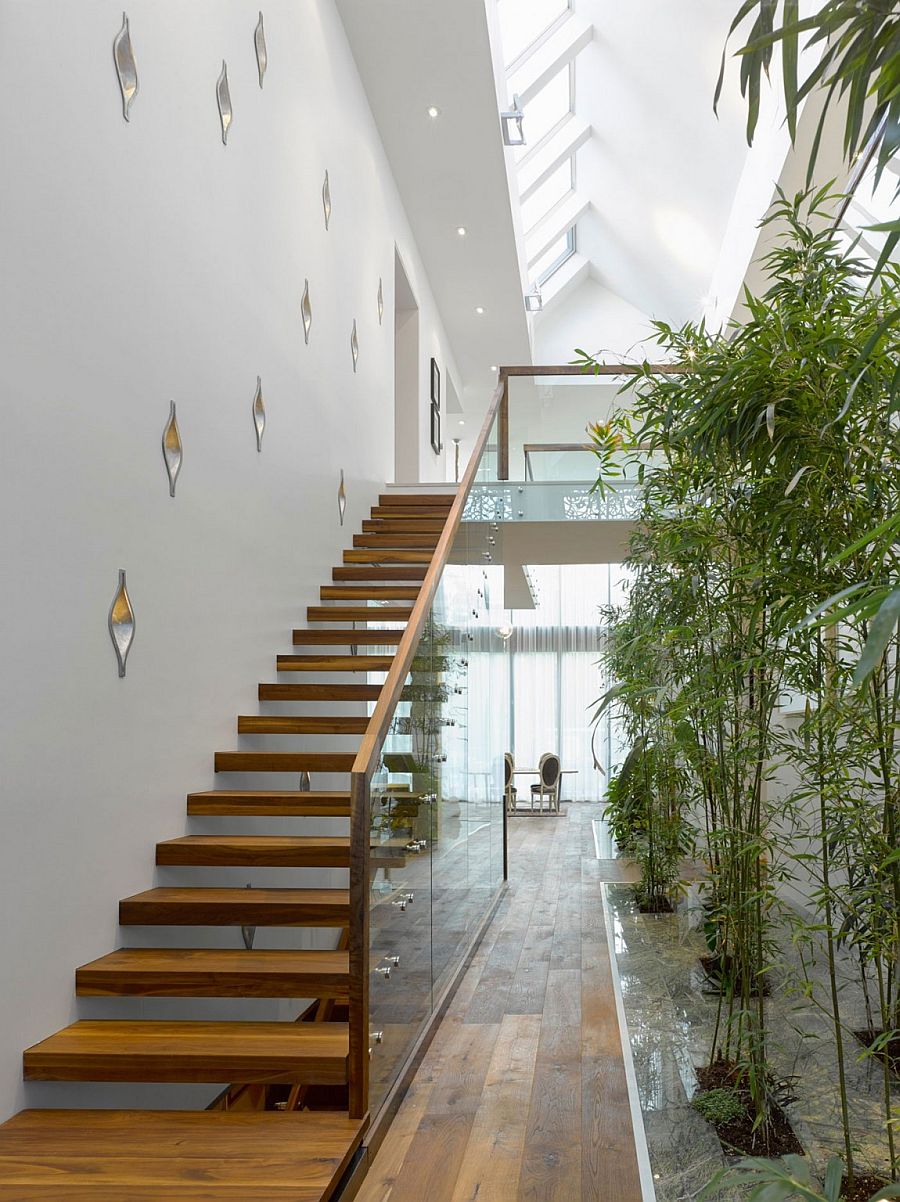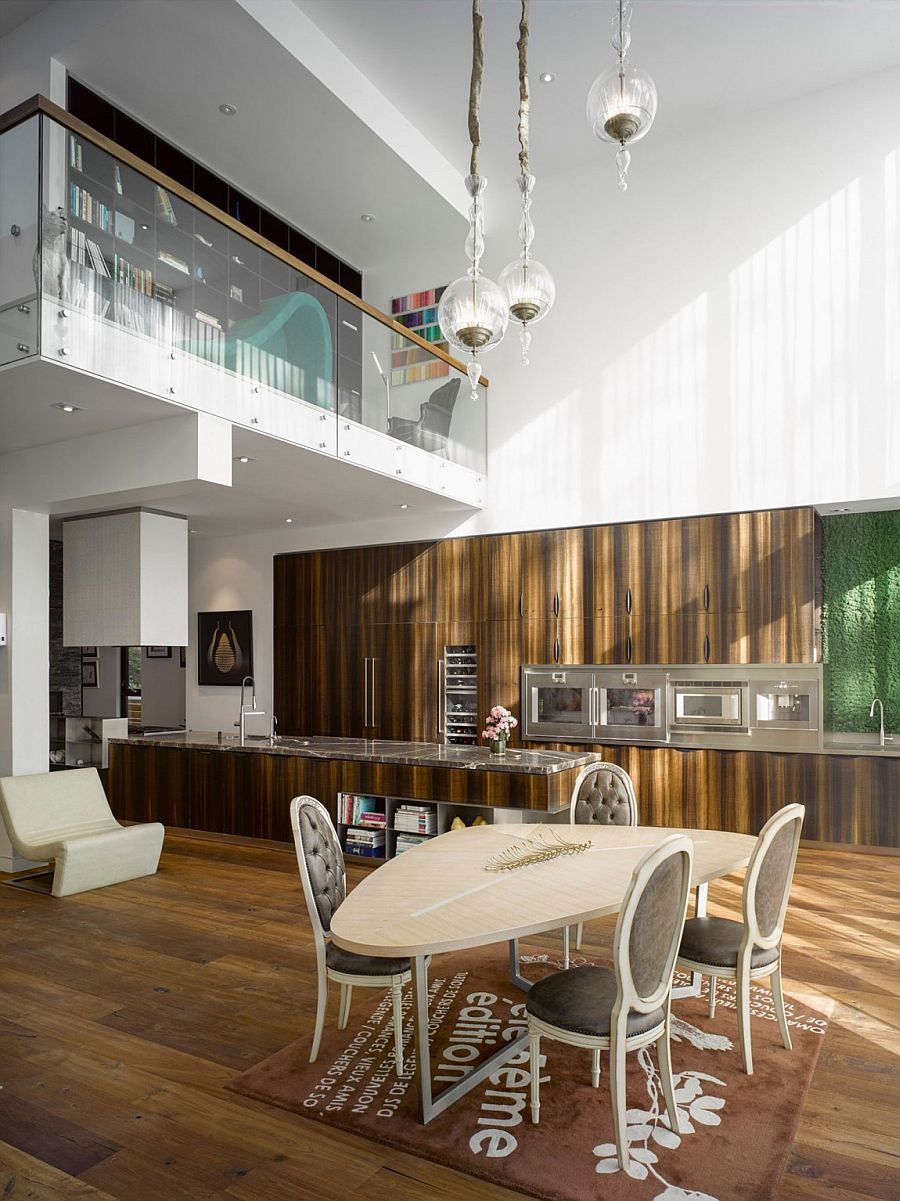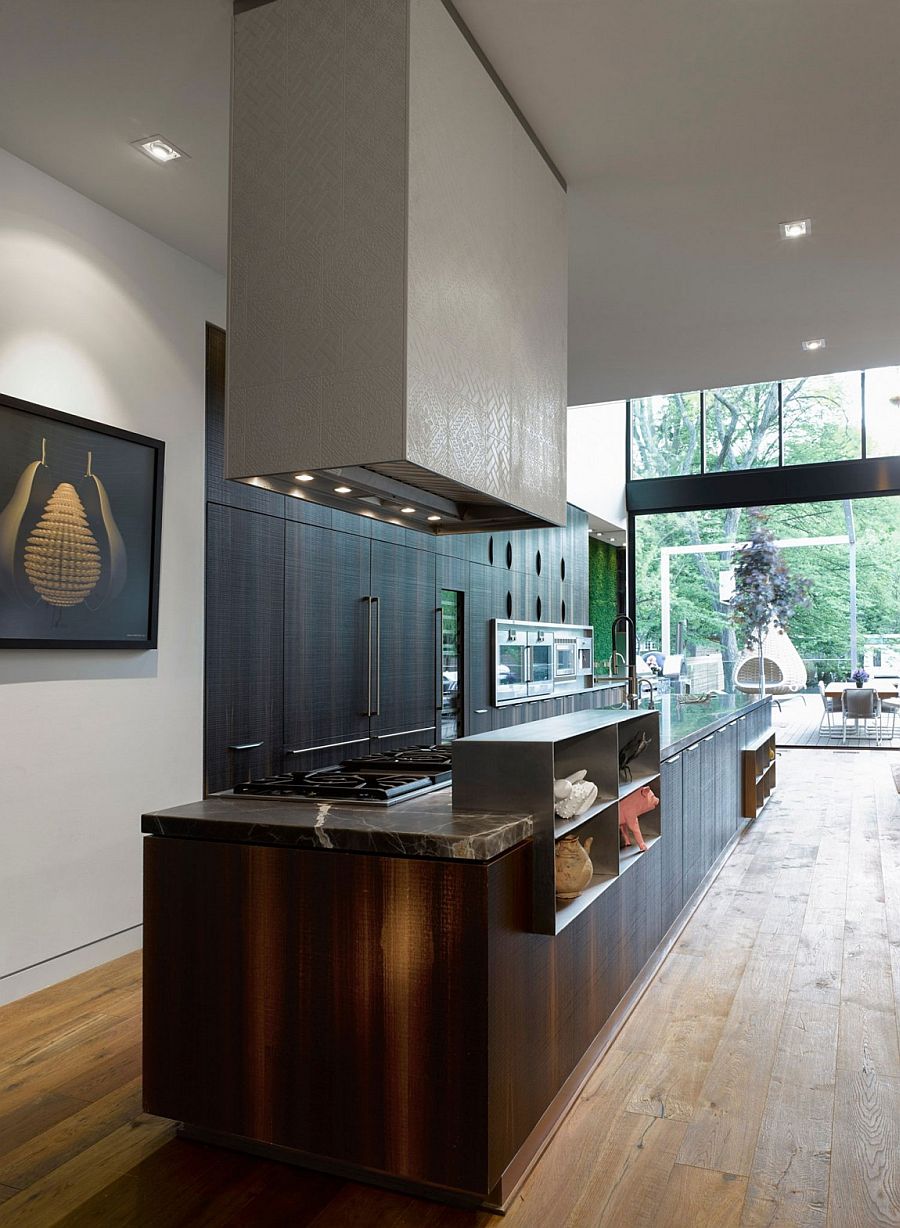 A sculptural staircase, three children's bedrooms, a luxurious master suite, a family room, a home library and other spaces such as the laundry complete the distinctive Canadian home. Brilliant lighting, smart architectural features, plush decor and a beautiful landscape outside along with a refreshing pool ensure that this home offers its residents the very best in terms of both comfort and aesthetics.