A modern extension in the rear seems to be one of the most popular ways of giving heritage homes a new lease on life and adding to their existing living space. This is precisely the approach that LSA Architects took in the case of this exquisite home in Melbourne as they turned the backyard into a breezy and bustling social hub for the family. Yet there is a wonderful twist in the tale, as the architects added an oak-lined curvy structure that steals the show and gives the residence a touch of playful charm. It's no wonder then that it is dubbed the Curva House!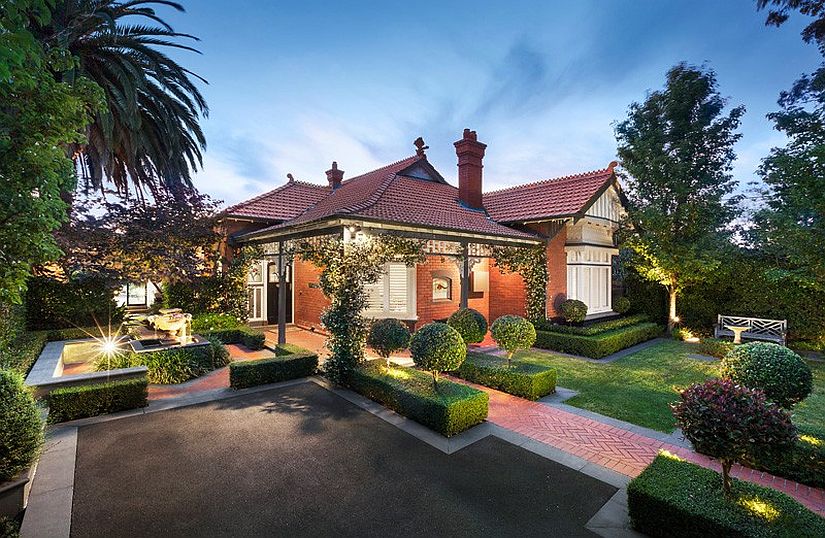 The smart addition was designed to meet the specific needs of a professional chef and his family, which meant that the kitchen and the dining space occupied the heart of the new extension project. Sitting inside the curved structure is a fabulous contemporary kitchen in white, with a sparkling marble island that also serves as a wonderful breakfast zone. Just next to it is the small dining area, and the transition from the old heritage home to the new, dazzling addition seems almost seamless. Next to it is the glass box with the sitting area, and both new structures overlook the lovely pool and the backyard.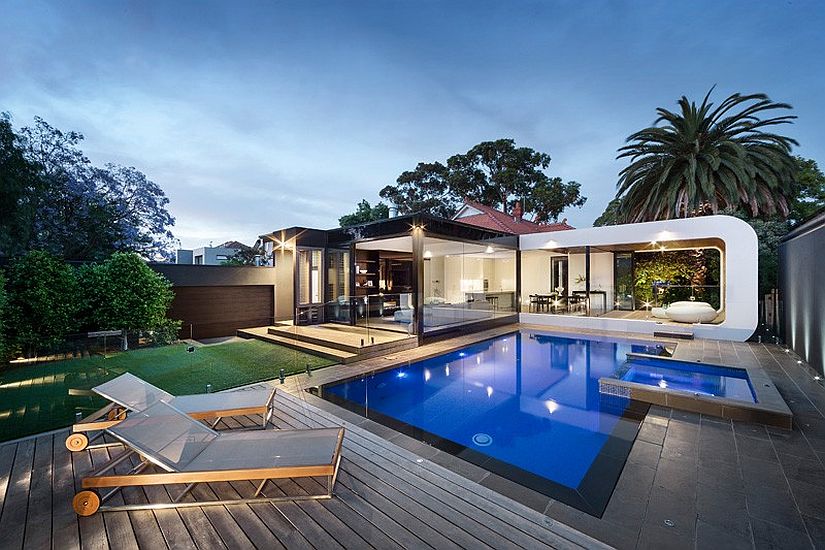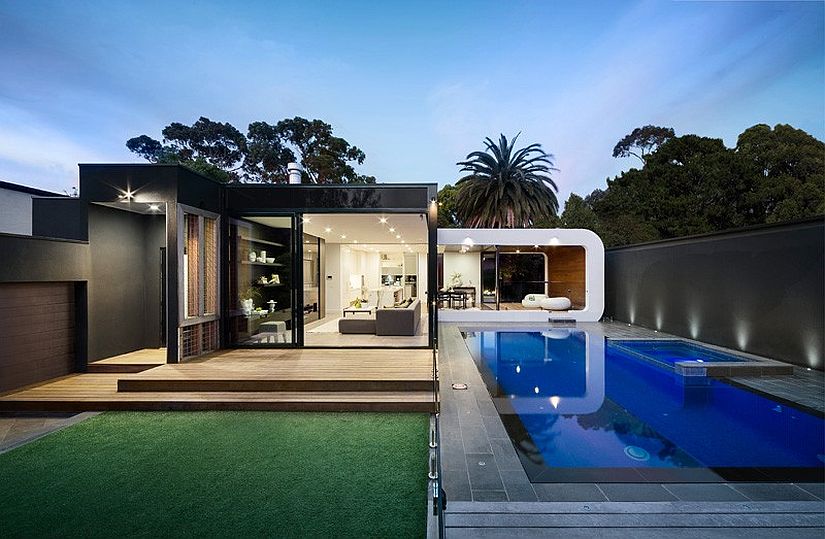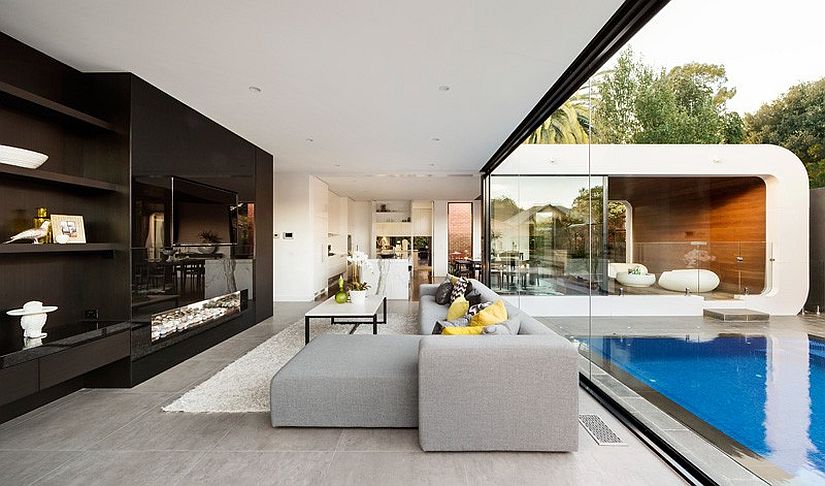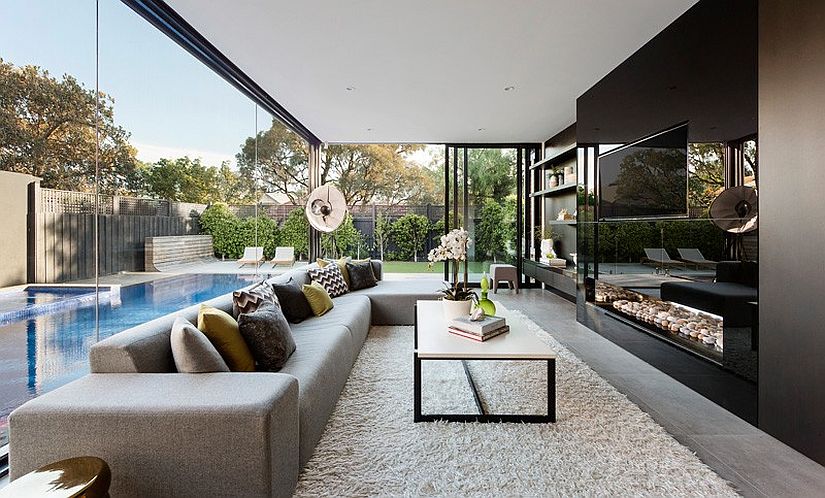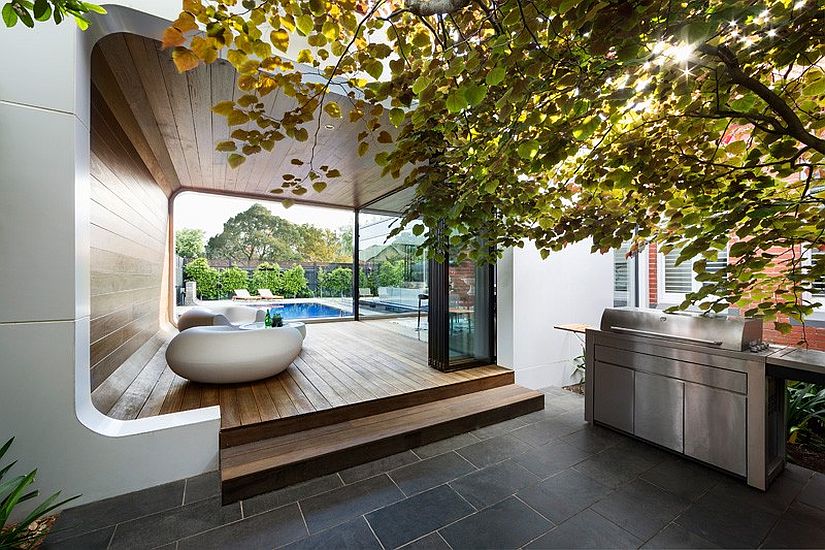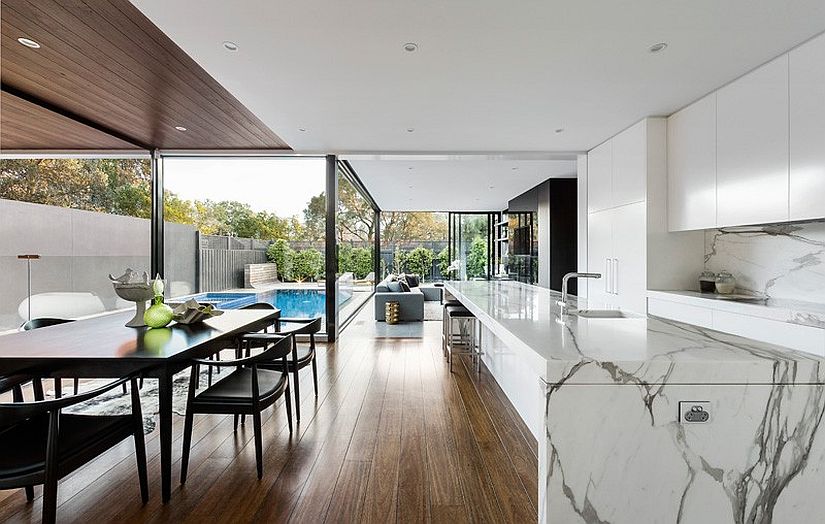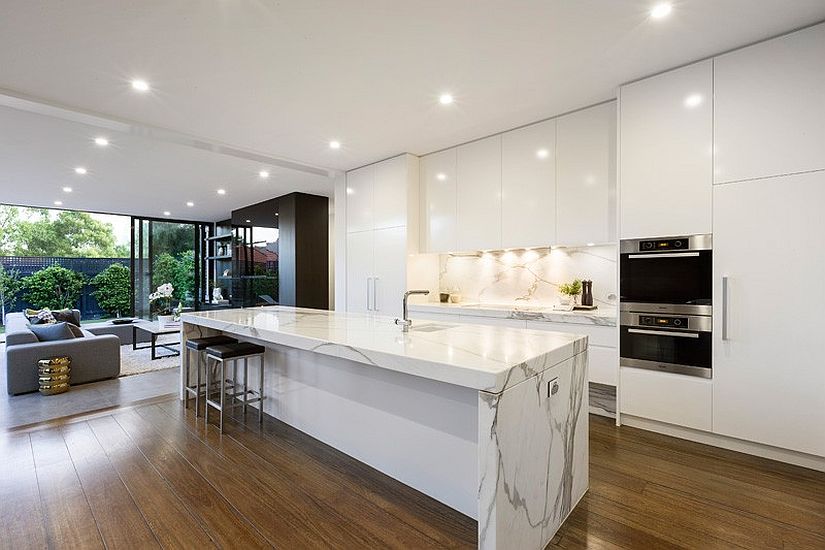 The extension not only increases the living area of the home, it also brings in ample natural light, while leaving the existing heritage structure and the street elevation untouched. Requiring minimal maintenance and blurring the line between the interior and the backyard, this indeed is an extension that makes the life of the homeowner easier and a lot more fun.