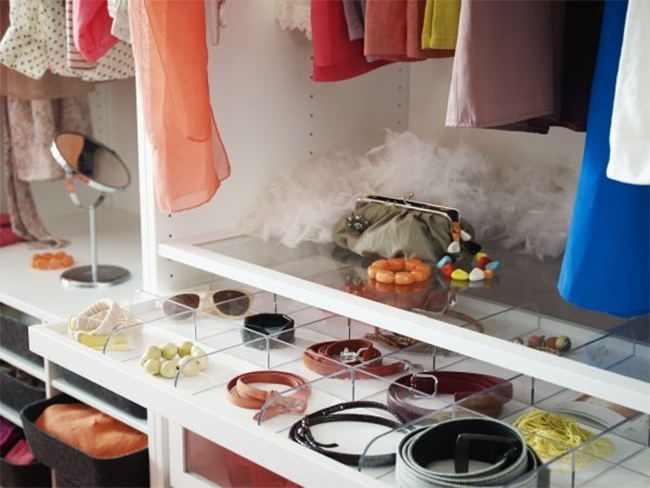 If you're starting to put your winter gear away to make room for your warm weather clothing, why not give your closet a bit of an overhaul while you're at it? While you could choose to splurge on a pricey wardrobe organization system, there are actually quite a few surprisingly small ways to tidy up your garments and accessories without paying an arm and a leg. Read on for our roundup of mini closet makeover ideas that will make getting ready in the morning so much easier.
Lineup those Shoes in Style!
Does your shoe collection put Imelda Marcos's to shame? Here's a way to maximize your shoe storage without giving up valuable space. Best of all? This makeshift shoe rack can be installed for less than $10.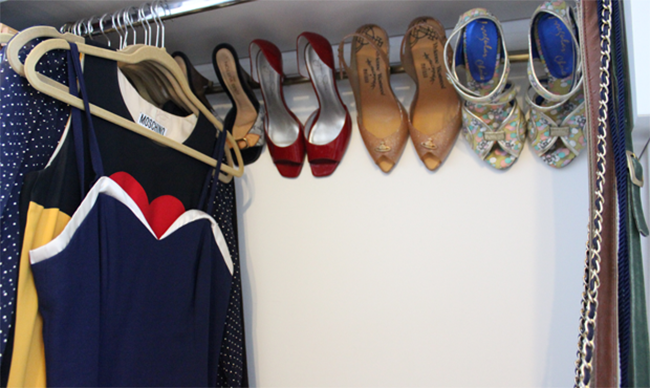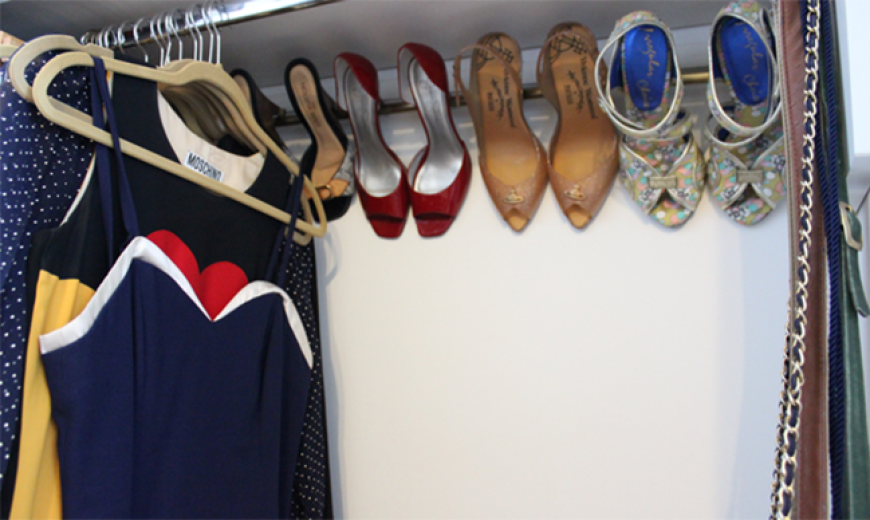 Another smart and economical way to get your shoes off the bottom of your closet, Epbot's great tutorial for DIY shoe holders makes use of those wire hangers you get for free from the dry cleaner.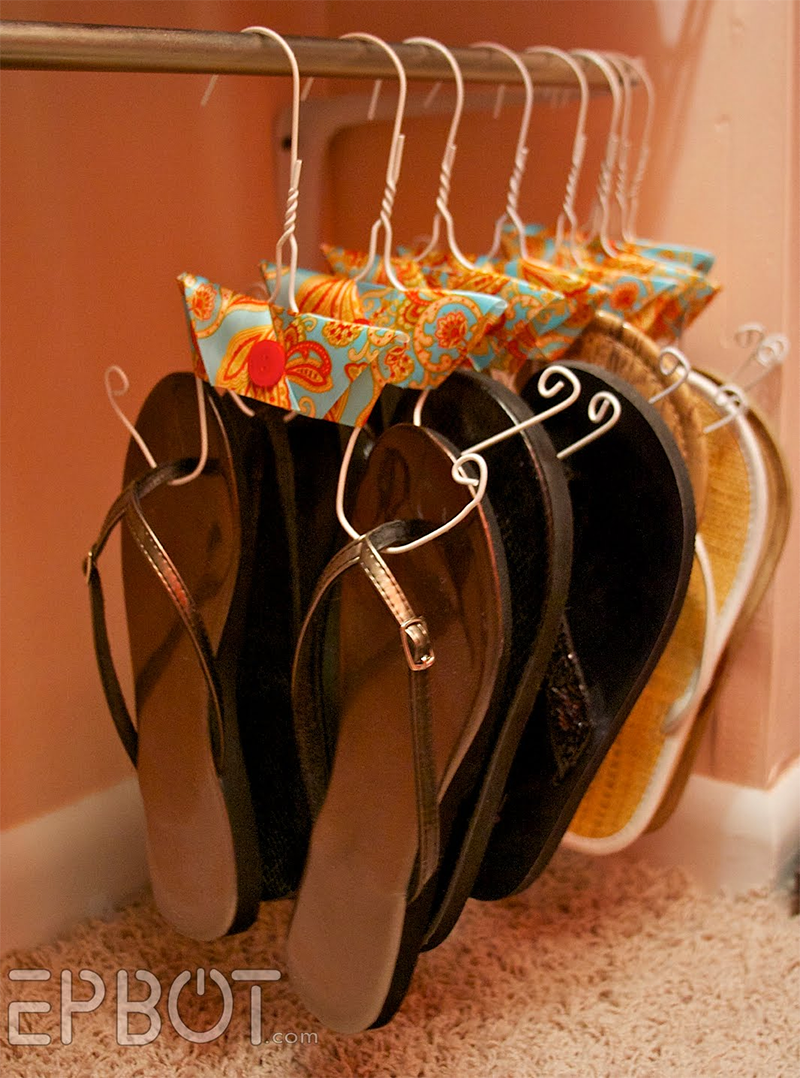 Accessorize and Organize
Keep your scarves and hosiery nice and tidy by making these accessory storage compartments out of inexpensive PVC. You could even use larger pipes for bigger items like shoes or sweaters.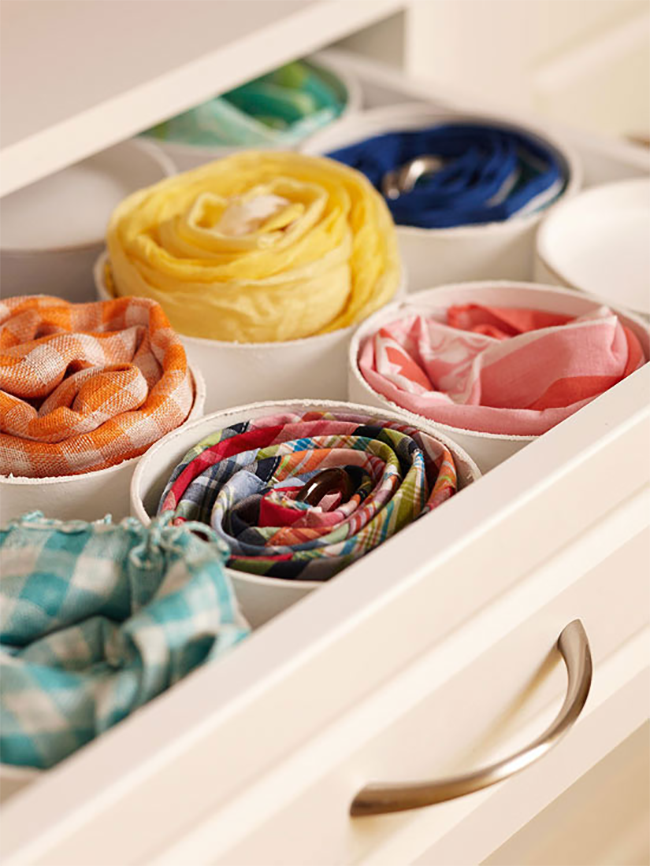 If your drawer space is at a premium, try hanging your jewelry on the wall to make use of your underutilized vertical space. You'll also be able to easily see your whole accessory collection at a glance when you're getting ready in the morning.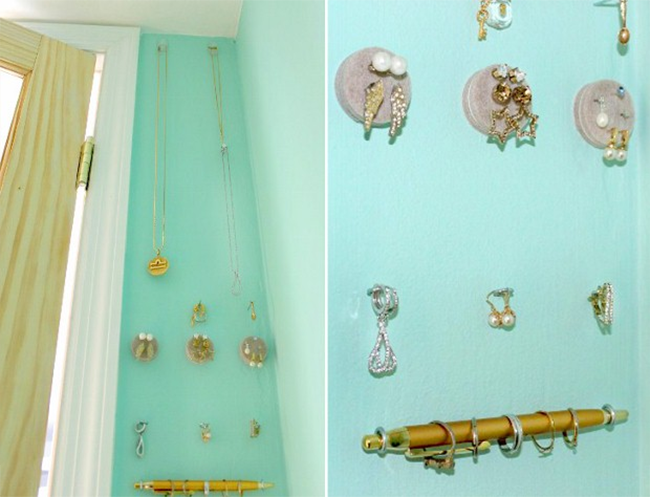 Nifty Homemade Solutions
Ok, so most of us aren't lucky enough to have a closet that can even accommodate a center island, but if you do, why not DIY one on the cheap? Head to XO, Jordan to see how it can be done for under $300.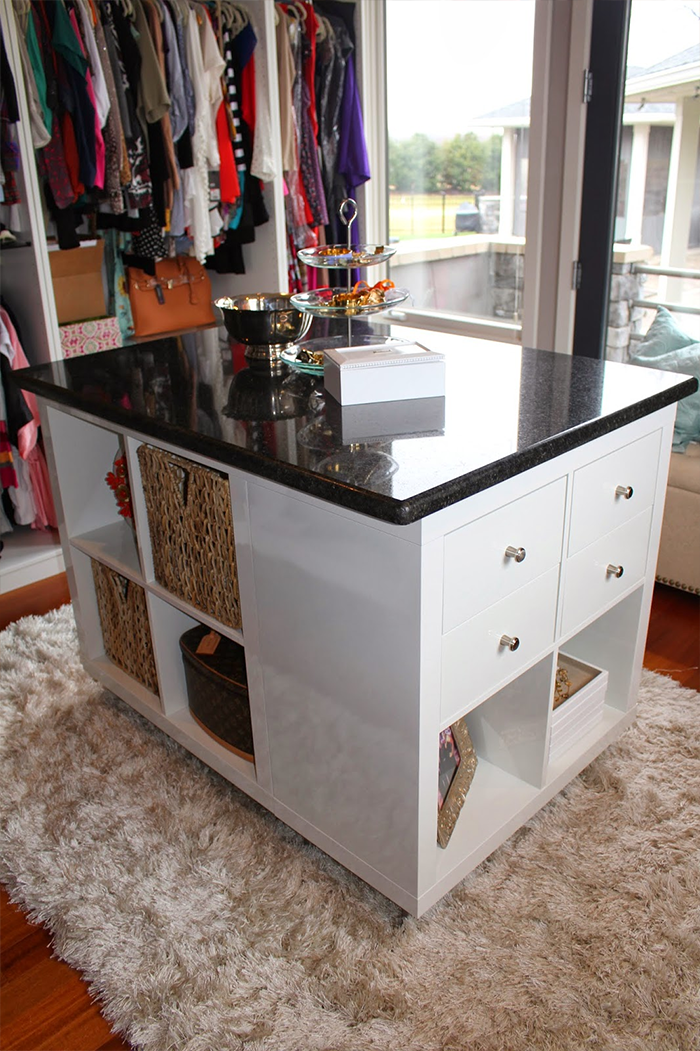 You've probably seen products on the market that promise to double your closet space, but they usually don't come cheap. Check out Idea Bottle's 100% free way to achieve the same effect as those store-bought solutions using soda can tabs.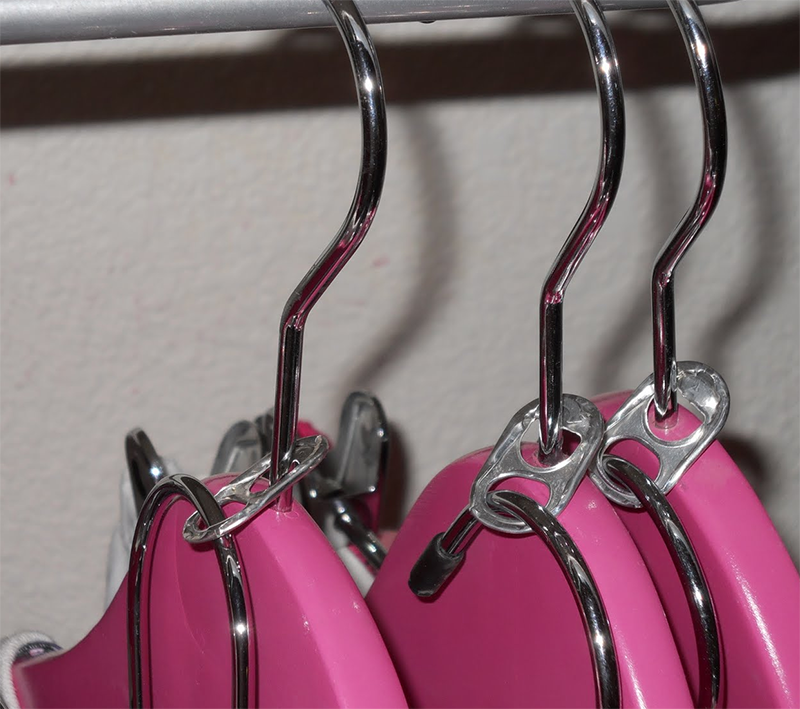 Showcase your Collection
Who says that shelf brackets need to go on the underside of a shelf? Here's a brilliant way to use brackets as dividers to keep sweaters and pants stacked neatly.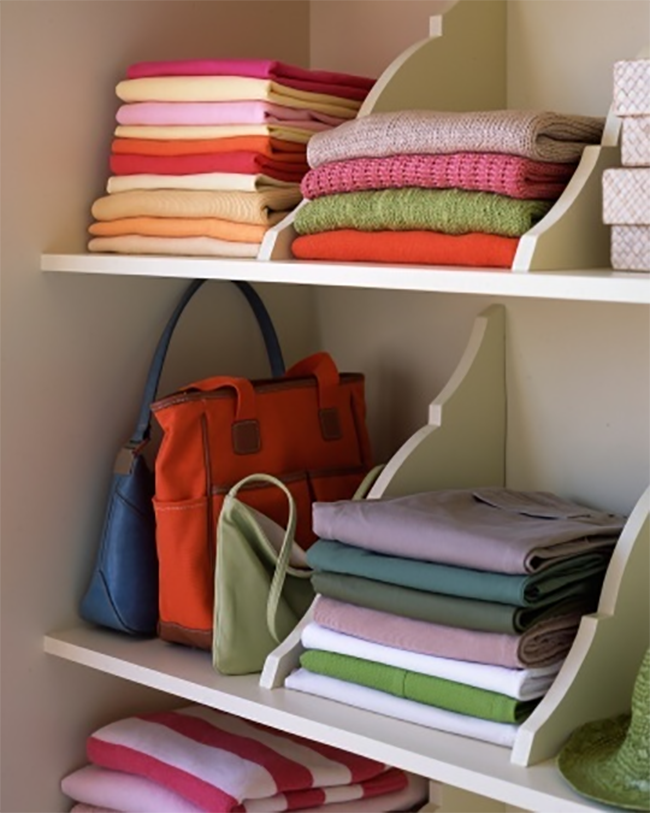 Have you ever found something in the back of your closet that you totally would have worn if you'd only known it was there? Maximize the visibility of your clothes and accessories by installing transparent drawers and organizers like IKEA's Komplement line of glass-front cabinetry.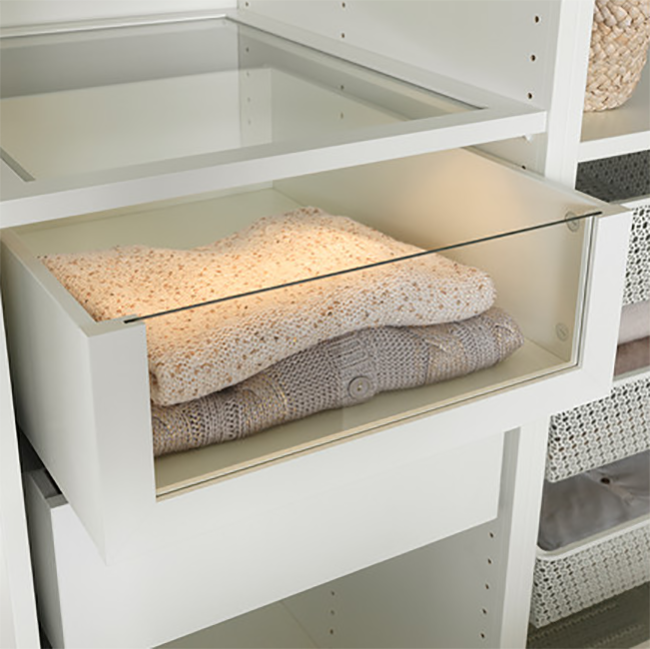 How do you keep your closet organized? Share your tips with us below!