While some renovations totally transform the existing aura of a structure and show it in an entirely new light, others tend to take the route of a subtle overhaul. This beautiful New York apartment located in a 1930s tower facing Central Park West seems to have taken the latter path, as it combines traditional, contemporary and Midcentury design influences in a classy and coherent fashion. What was initially a two-bedroom home was turned by Stonefox Architects into a single-bedroom apartment, with the additional room being used as a home library and guest space. The interior uses a simple, neutral color palette with bright accents and brilliant wall art adding personality to the space.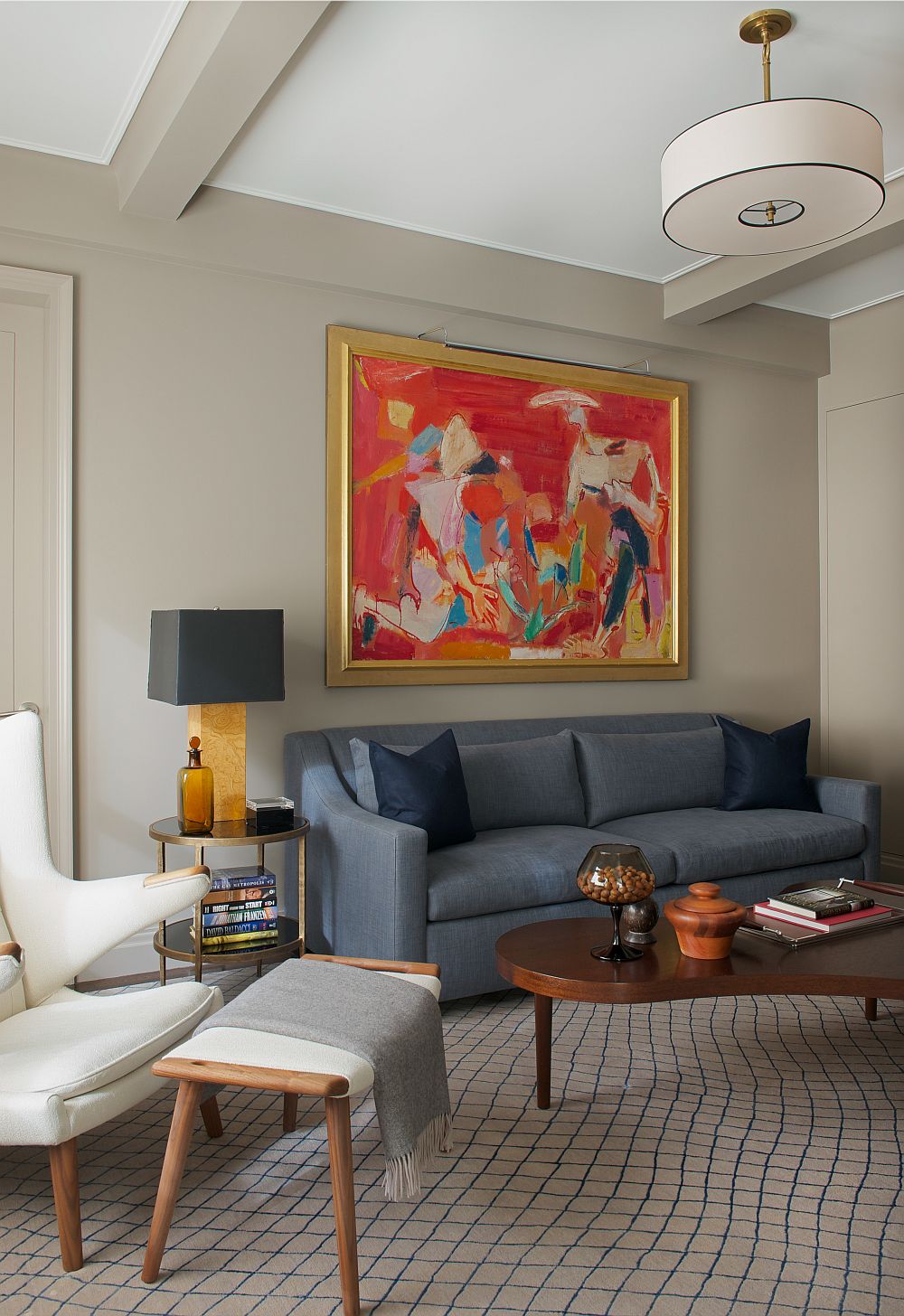 The Scarffe/Lanspe Residence balances modern elements with timeless decor pieces such as the Papa Bear Chair by Hans Wegner and other glittering golden accents to create a style of its own. The smart living area, a conversation nook and a sitting space lead to the dining room, which is separated from the kitchen using large sliding mahogany doors. While the kitchen is not as spacious as in most modern homes, its clever design and concealed cabinets ensure that functionality precedes form here.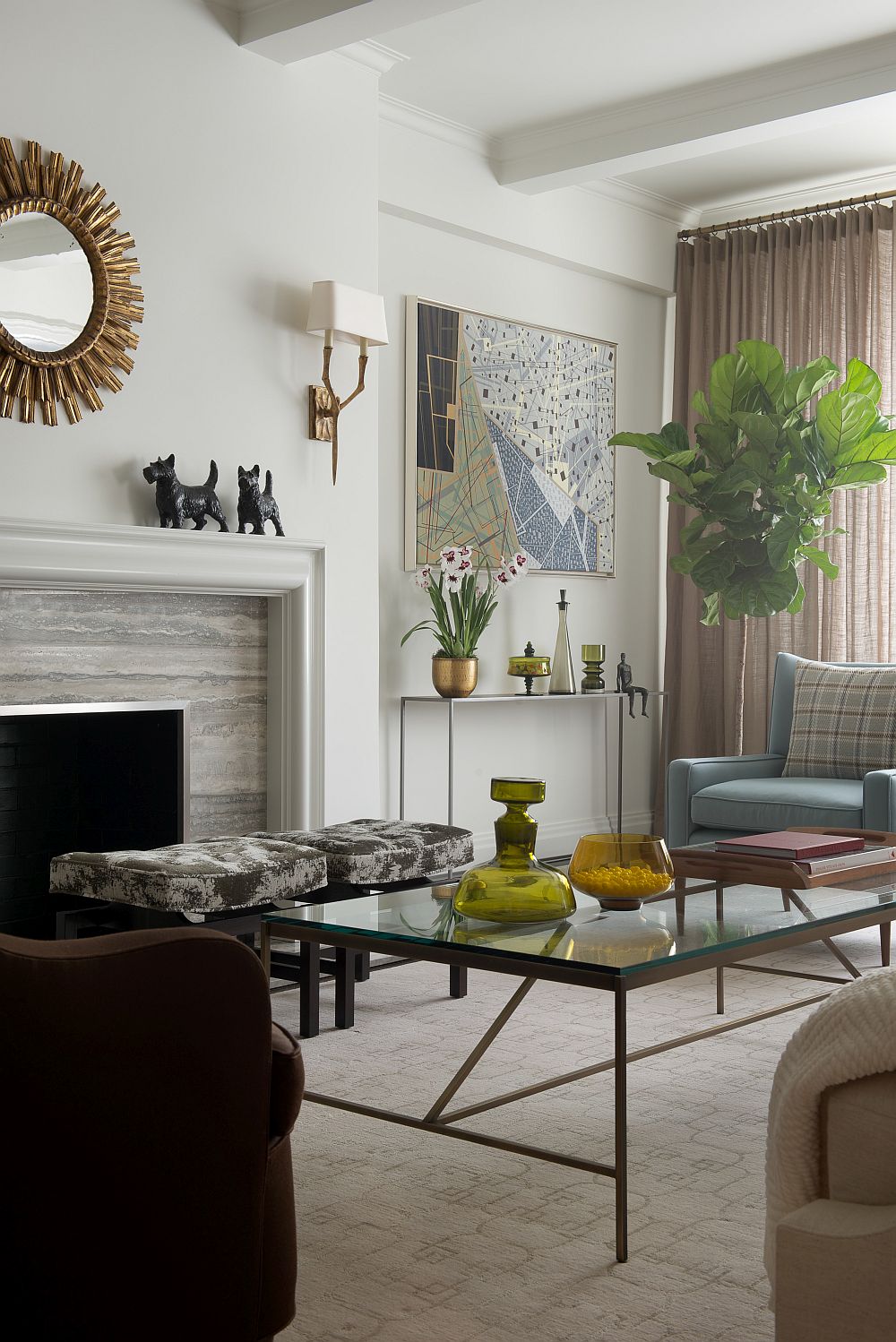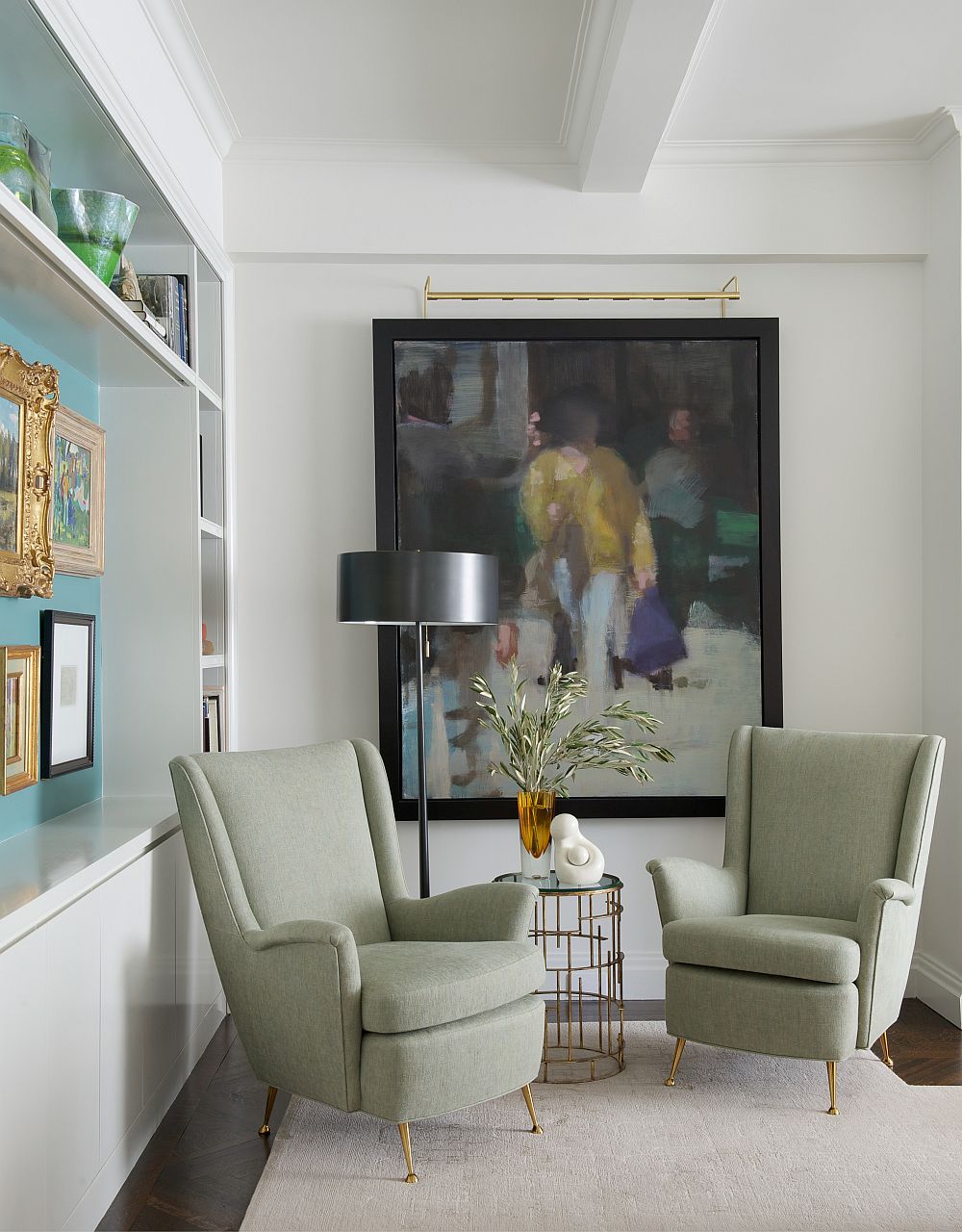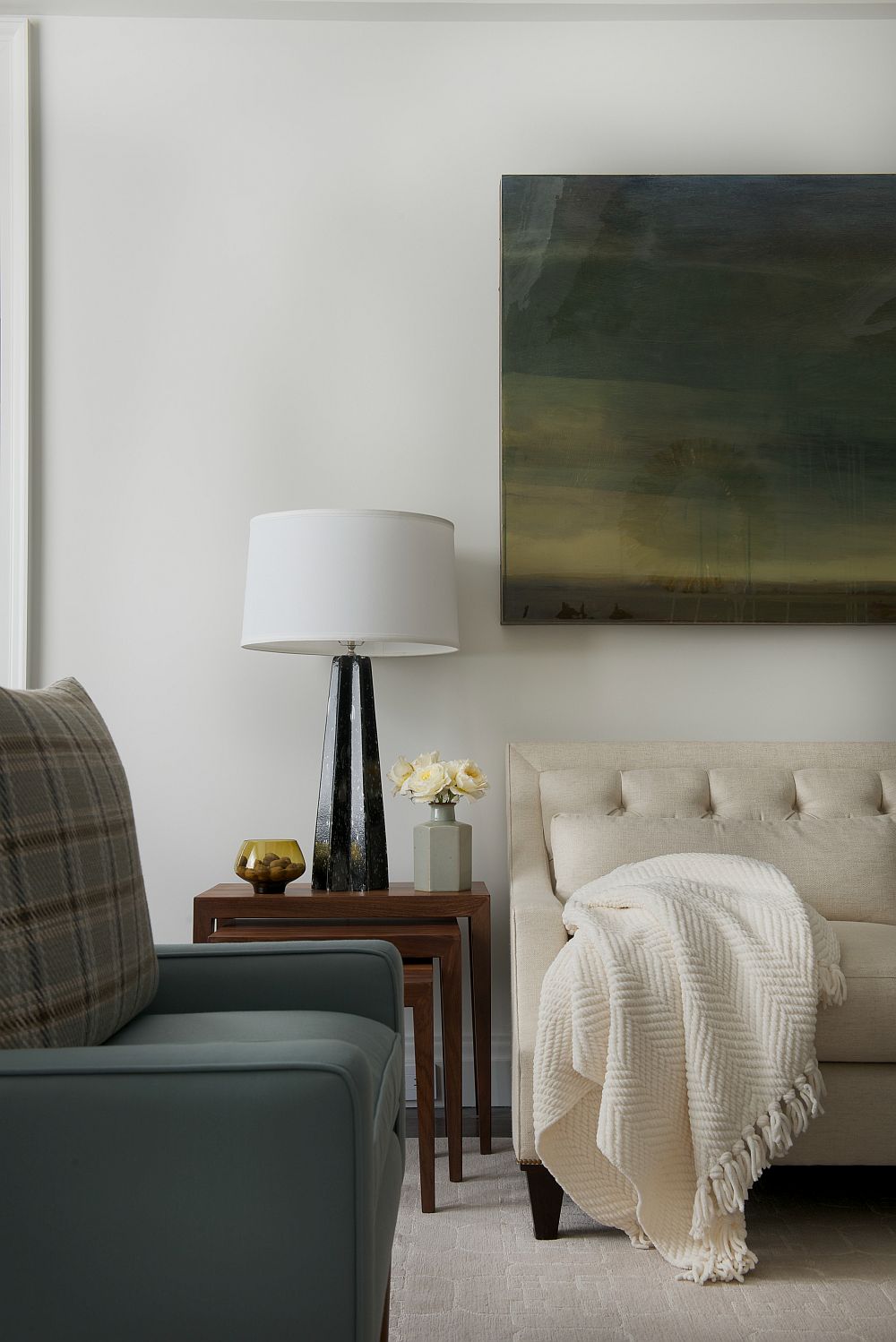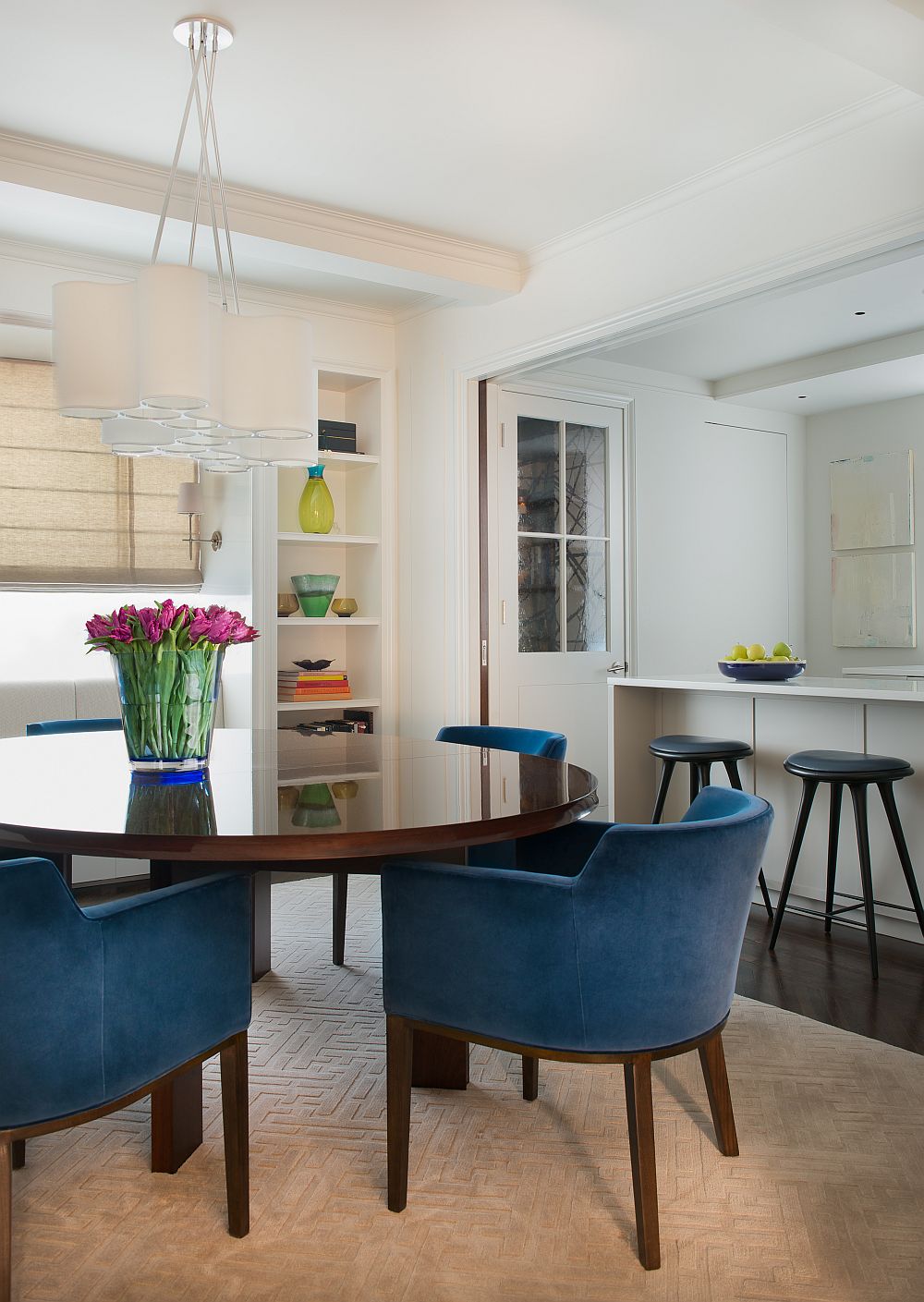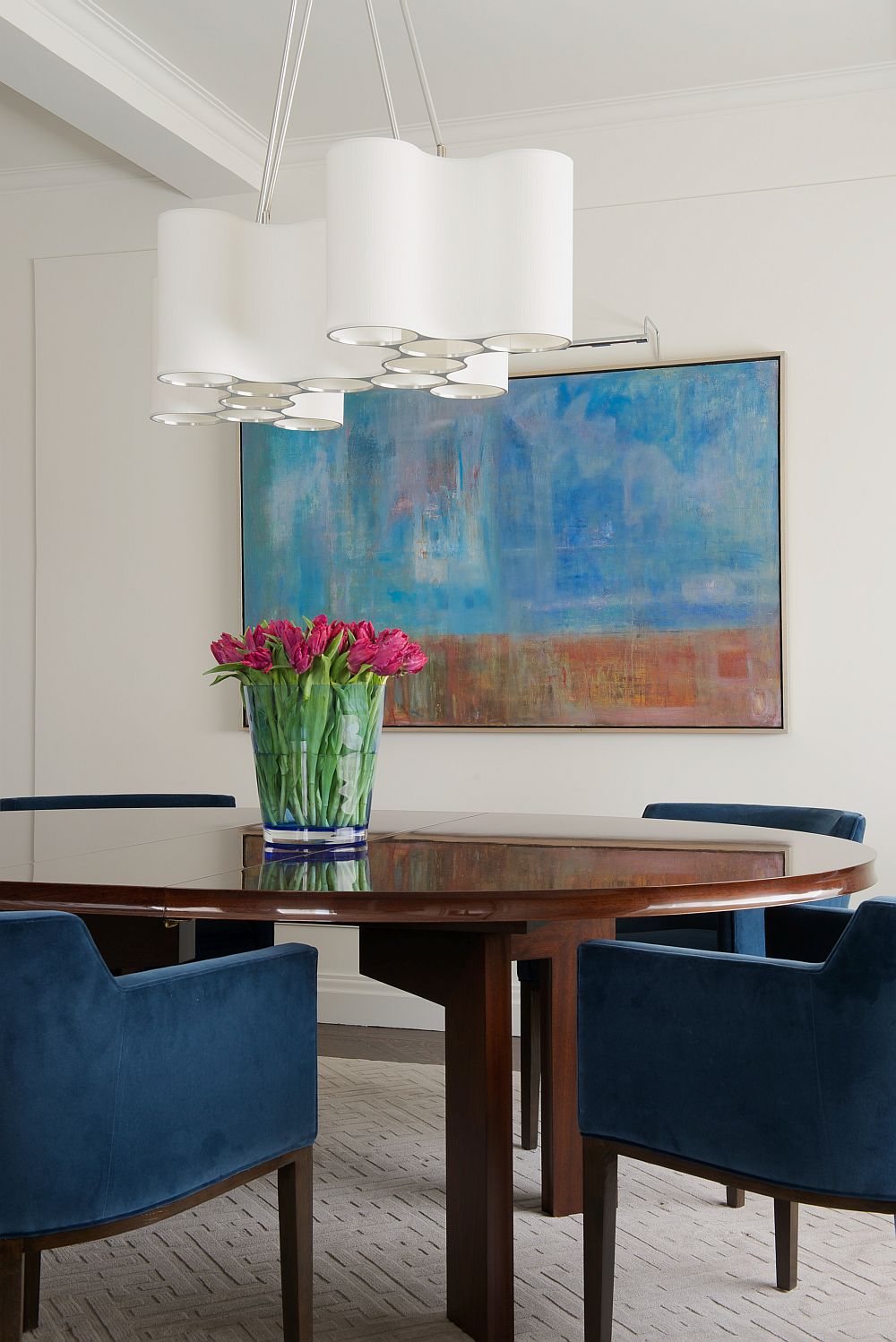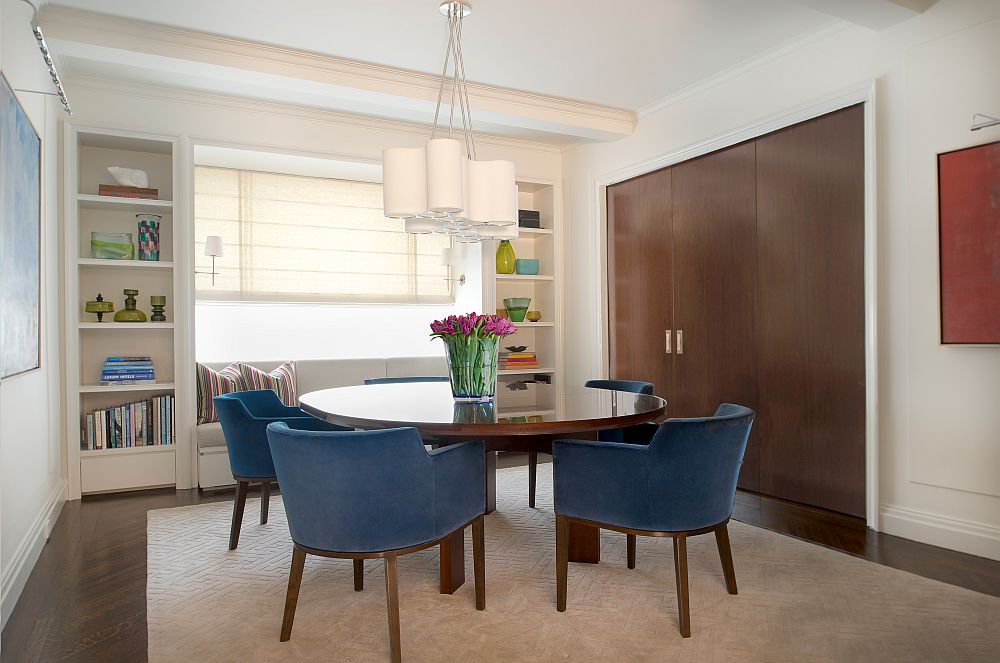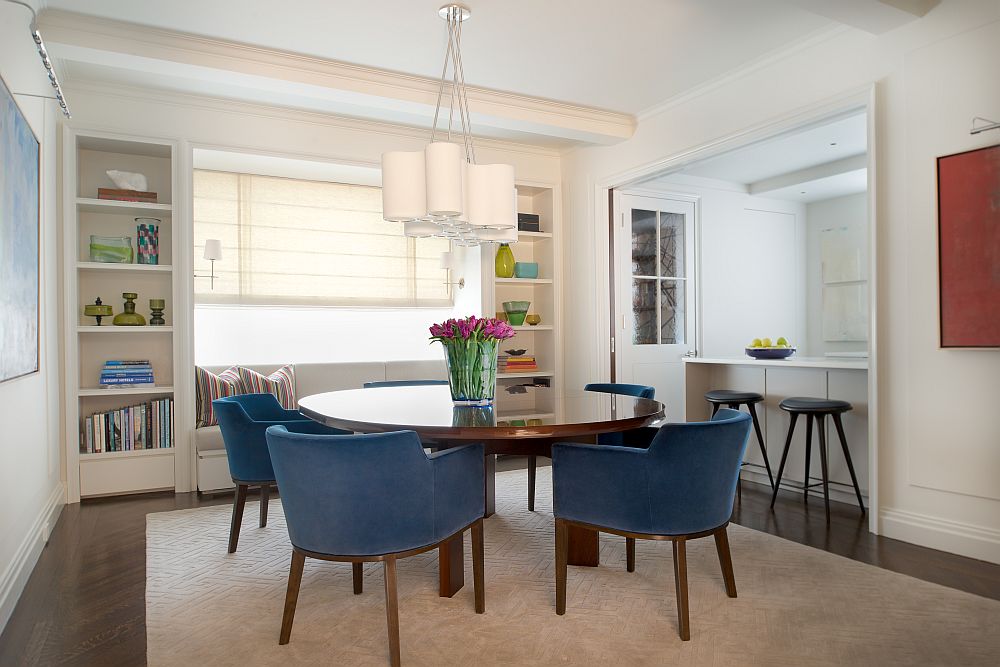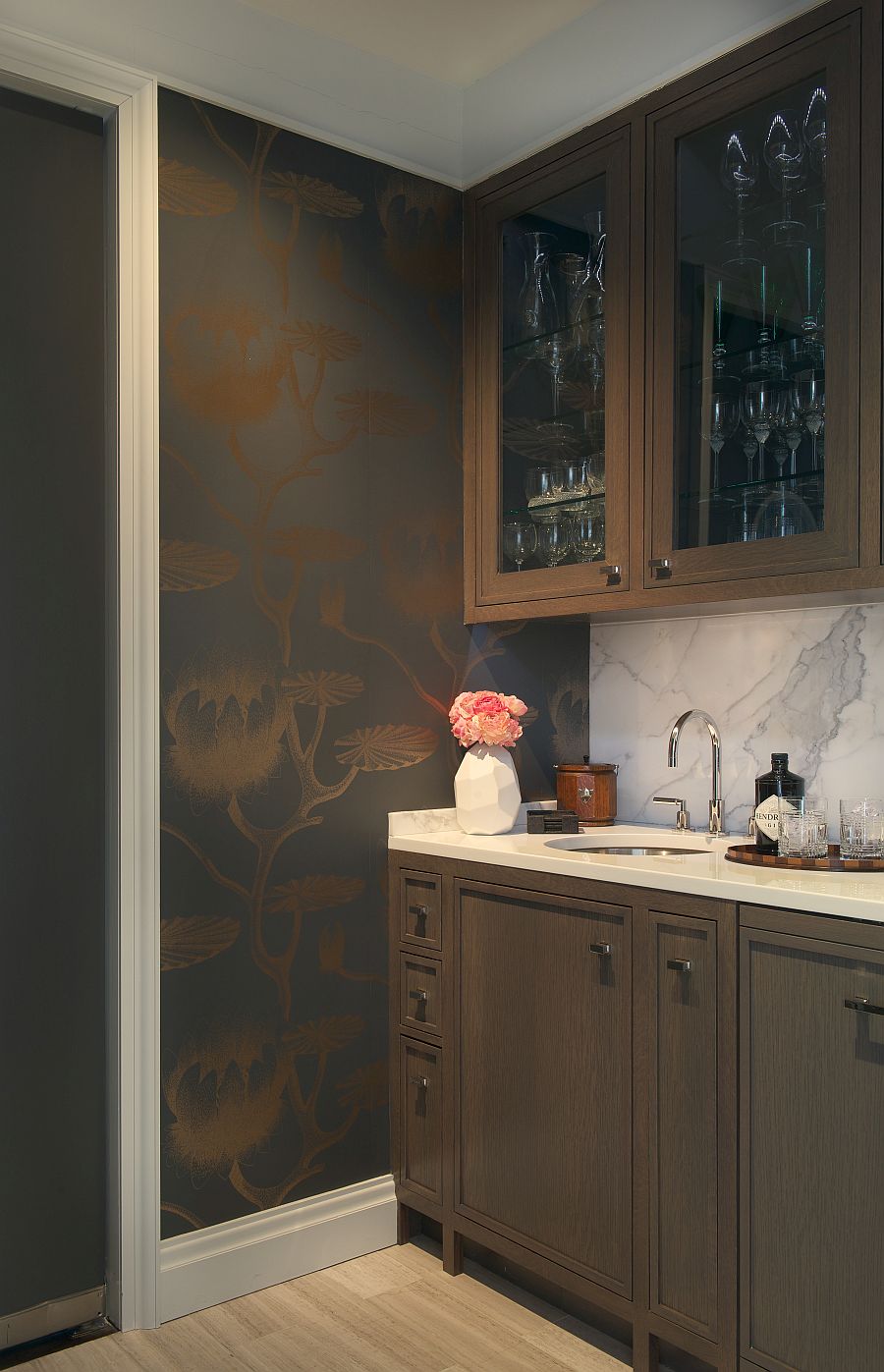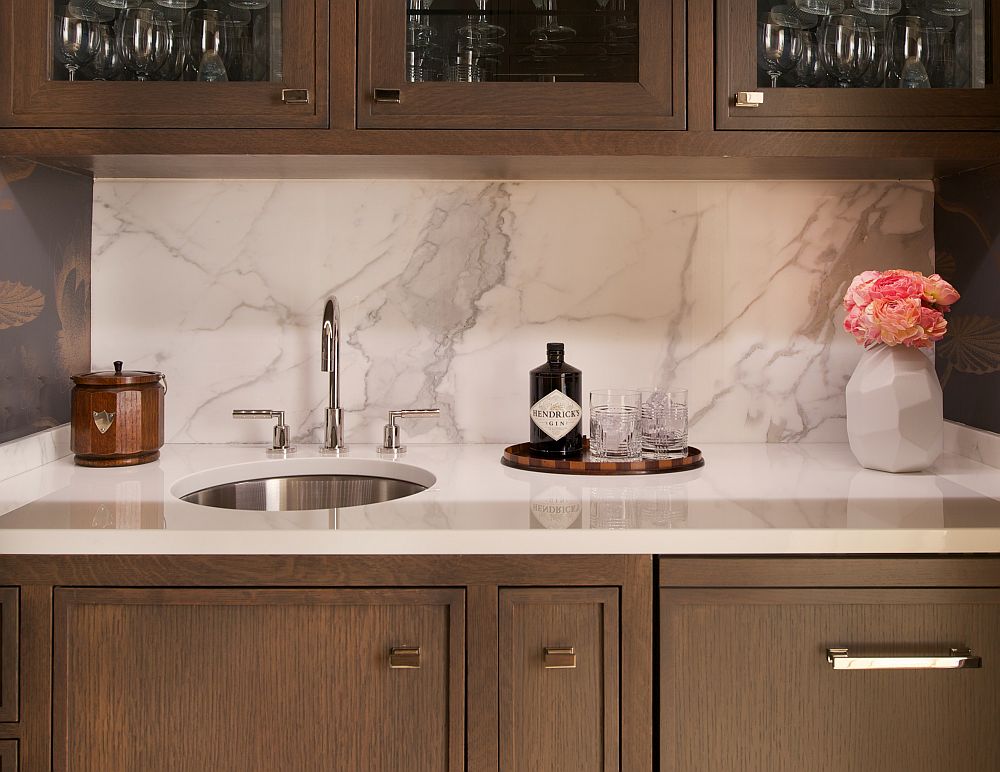 A cool home bar and a sleek workstation were added to the apartment, and the bedroom and bathroom were given a quick overhaul. Simplicity and ergonomics dictate the renovation project, which aims to serve the needs of the homeowners without opting for extravagant and opulent additions.