A stroll through a lovely natural canopy, a relaxing evening on a private shell beach and the sound of crashing waves to wake you up each morning along with the gentle ocean breeze…life cannot get much better than a few days at the Saturna Island Retreat. Located on a quiet and private 2-acre, oceanfront property, this cabin-style getaway offers you a secluded haven that combines modern-day luxury with unadulterated natural charm. The landscape around the retreat is filled with stone pathways and curated walkways that allow you to explore the sights and sounds outside even as the cabin itself welcomes you with its unassuming charm.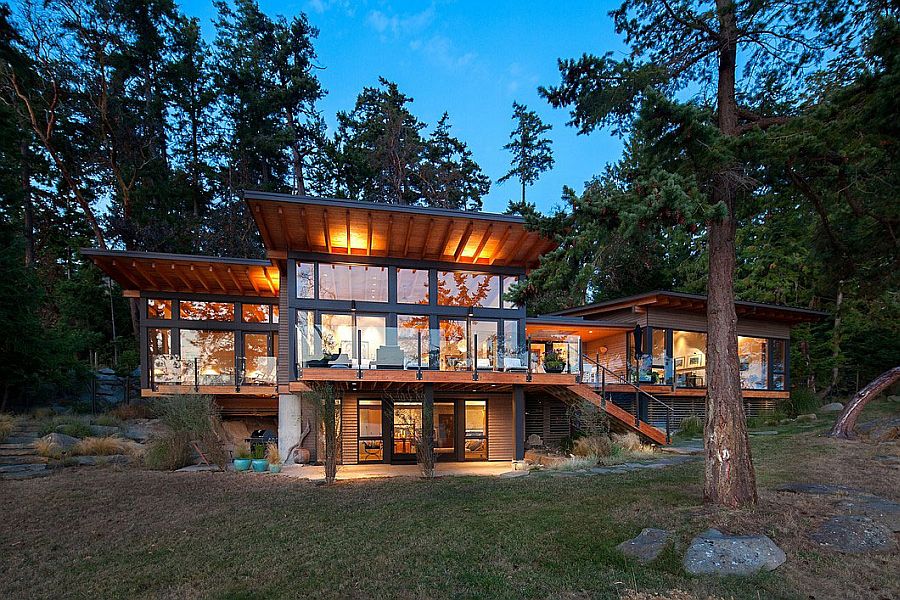 The entrance of the private home seems modest, but the interior opens up to reveal a spacious living area surrounded by glass windows. The color scheme inside the home is as neutral as possible, with pops of yellow and orange being used to add some color. Wood is the major component of the beachfront residence, along with a steel framework that gives it a perched silhouette. A 2,300-square-foot living area, three serene bedrooms and 2 lovely, traditional bathrooms complete this beautiful escape that is priced at $4 million. [Photos from Sotheby's]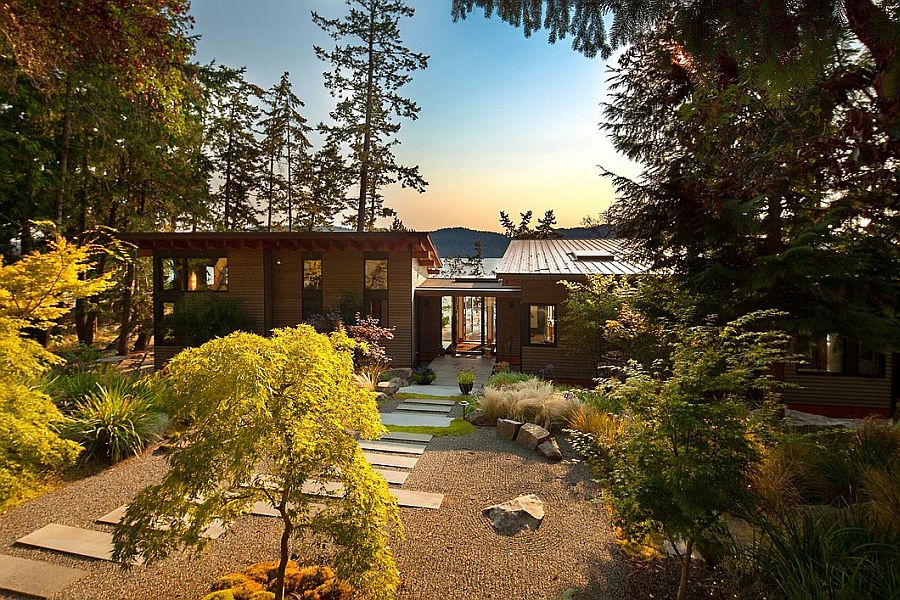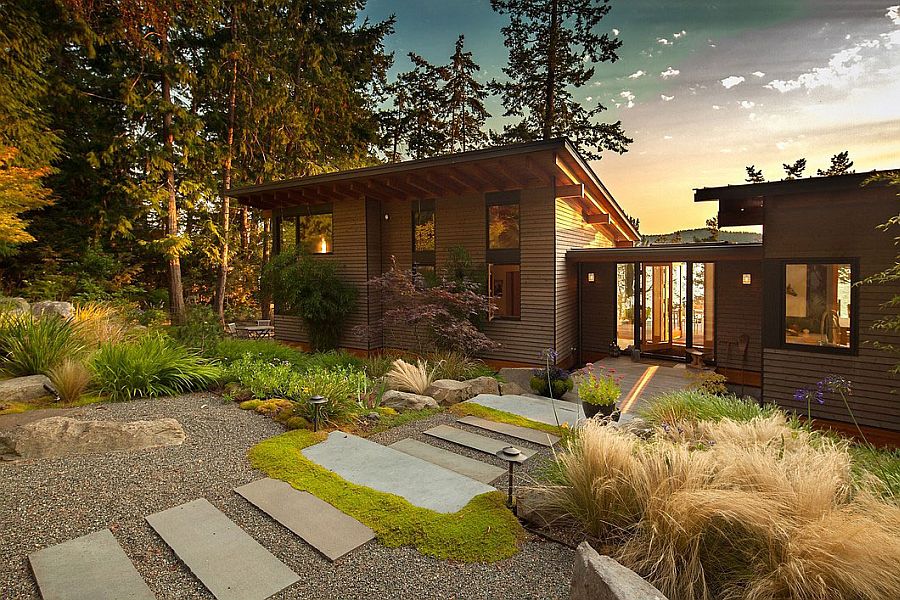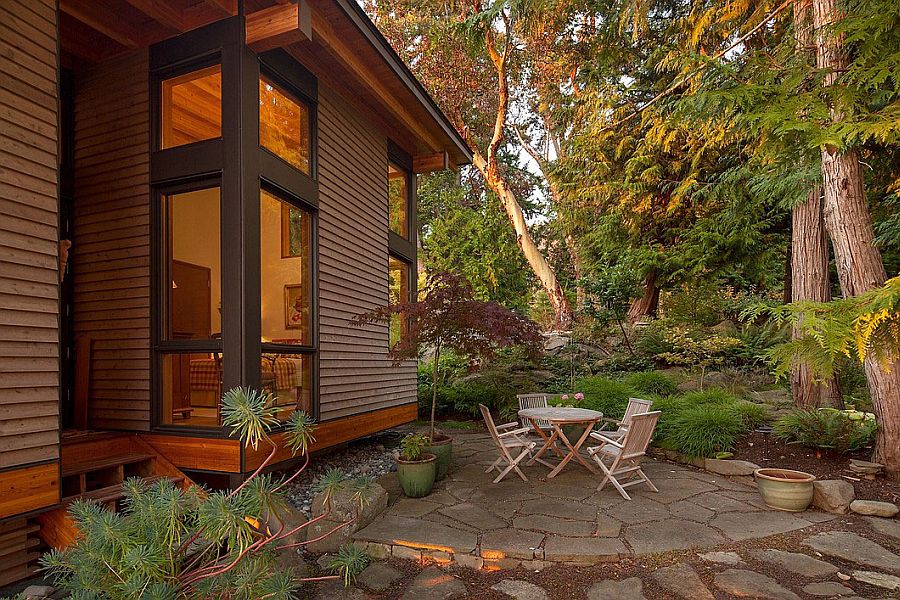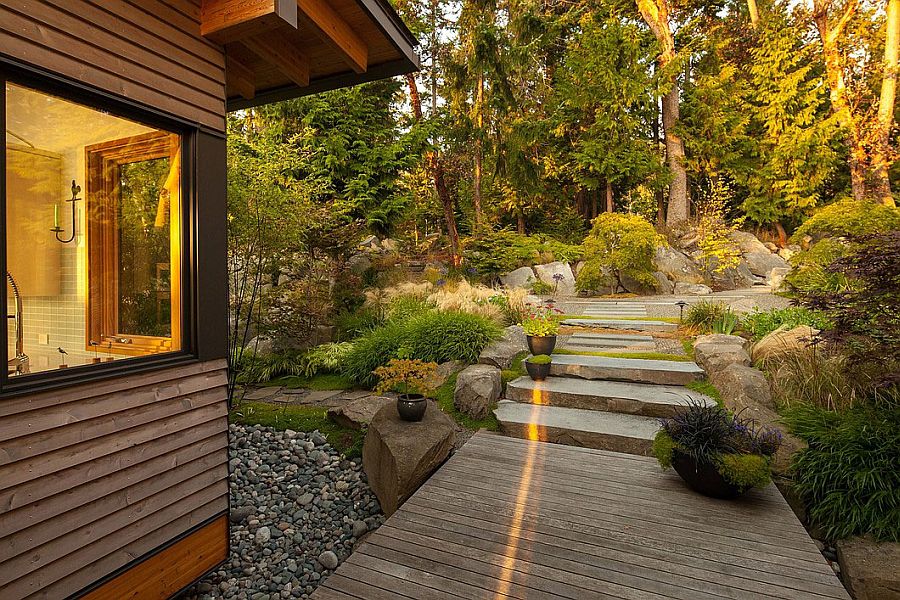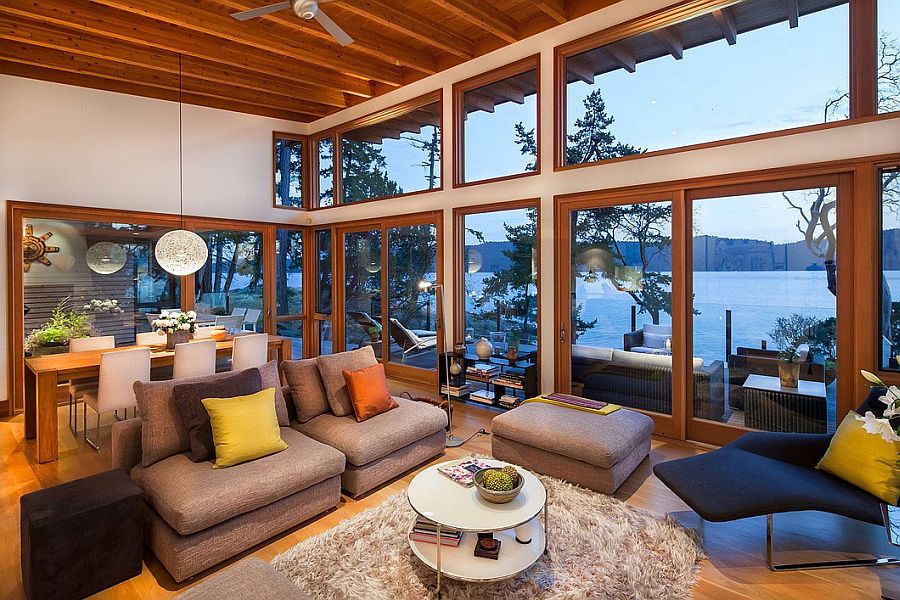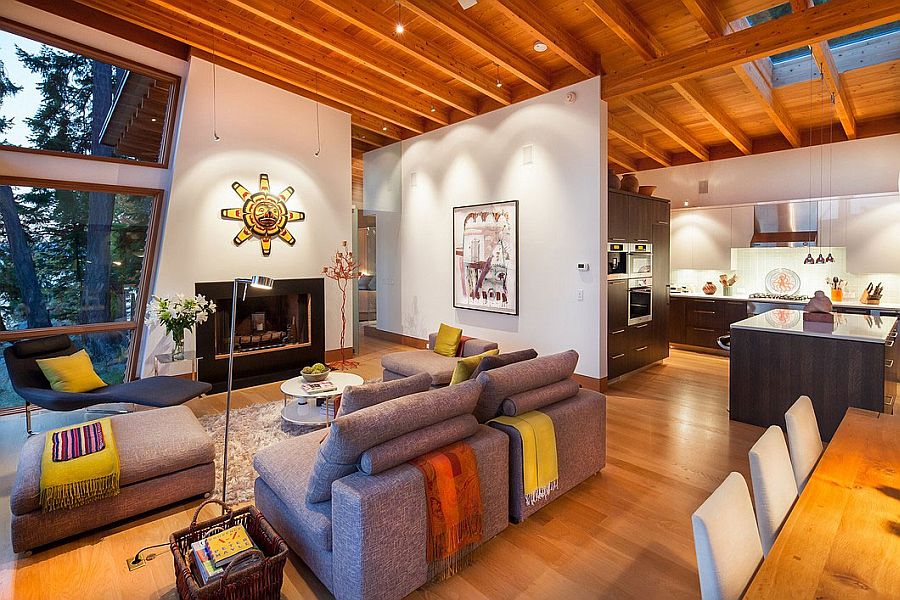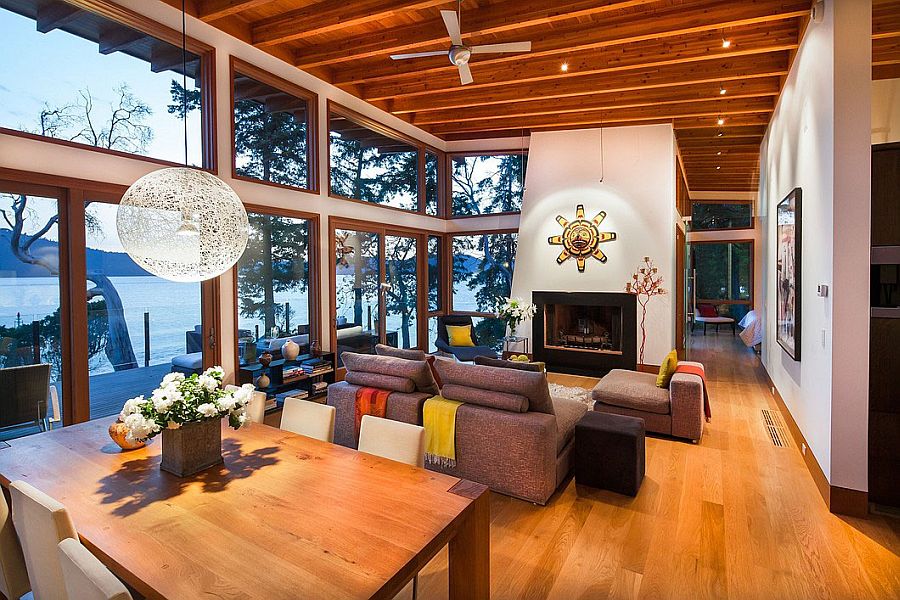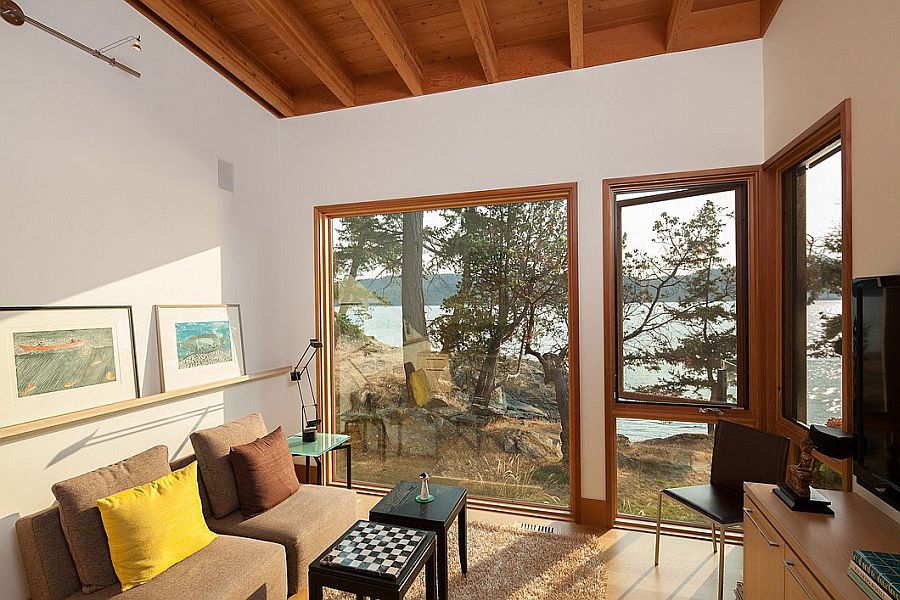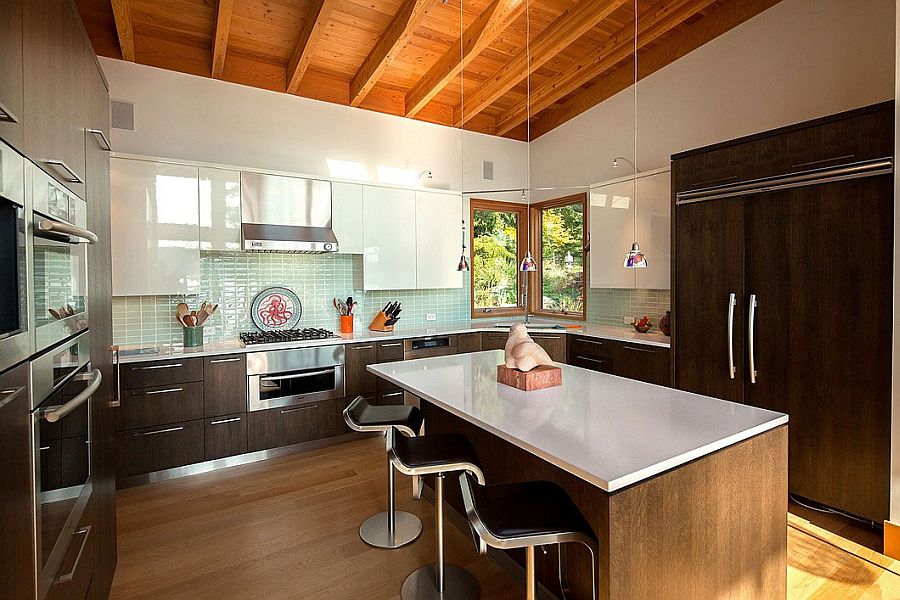 This home has been architecturally designed to take advantage of the full south west sweeping views and low bank water's edge; Escape to the master suite with a private entry to the deck and full ocean views, and immerse yourself in the spa-like en suite. Enjoy the outdoor living space and relax in solitude on more than 750 sq ft of decks and 550 sq ft of stone patios.