Unleashing a world of brilliant textures, engaging style and loads of opulence, the gorgeous X11 Residence in Alphaville, Londrina, Brazil draws you in almost instantly. Designed by Spagnuolo Architecture, the beautiful contemporary home adopts an L-shaped design to not only create a fabulous private courtyard that is complete with a spacious deck area and pool, but also to tap into passive heating and cooling techniques. The orientation of the house and its smart design help keep it cool even on the hottest of days, while the use of concrete labs and stone walls on the outside brings privacy to a structure that sits on a corner lot.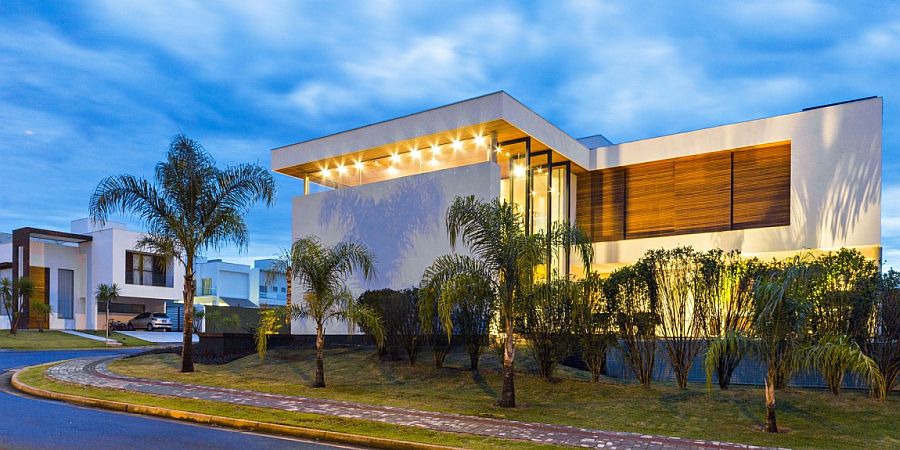 As you enter the X11, you notice the wonderful use of contrasting materials that turn the living area into a captivating and visually enchanting space filled with varying textures. A coffee table and dining table with natural wooden surfaces, a plush sofa in the living area that borrows from the hue of raw concrete and sleek marble additions combine in a seamless fashion here. Tall pivoting glass doors connect the living area with the courtyard outside, and the pool area is also accessible from the dining zone and the lovely kitchen. One again, it is the L-shaped design of the house that allows it to create a flowing interaction between the indoor and outdoor areas.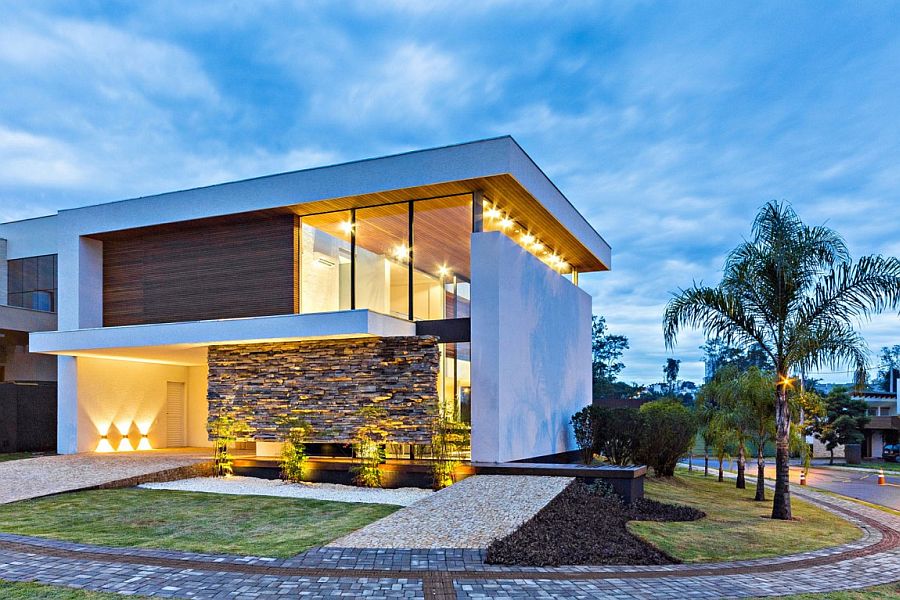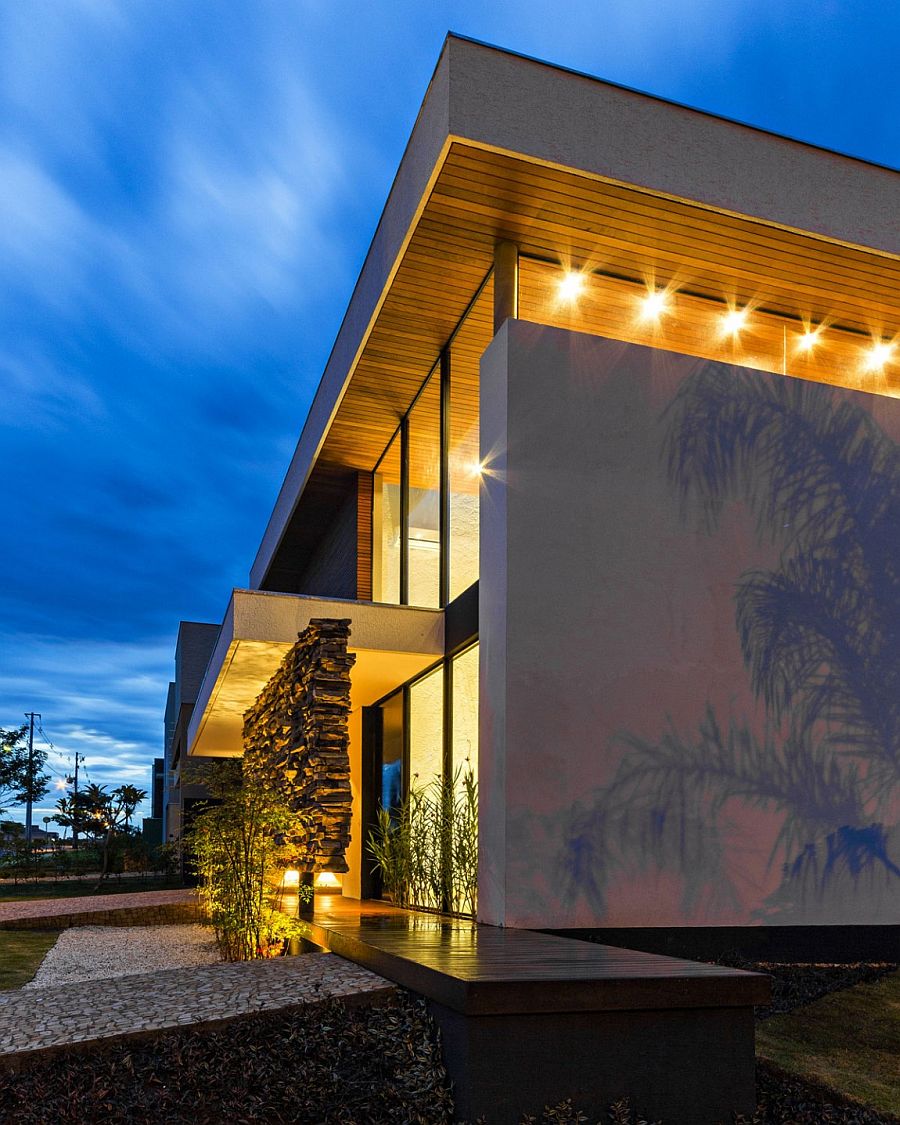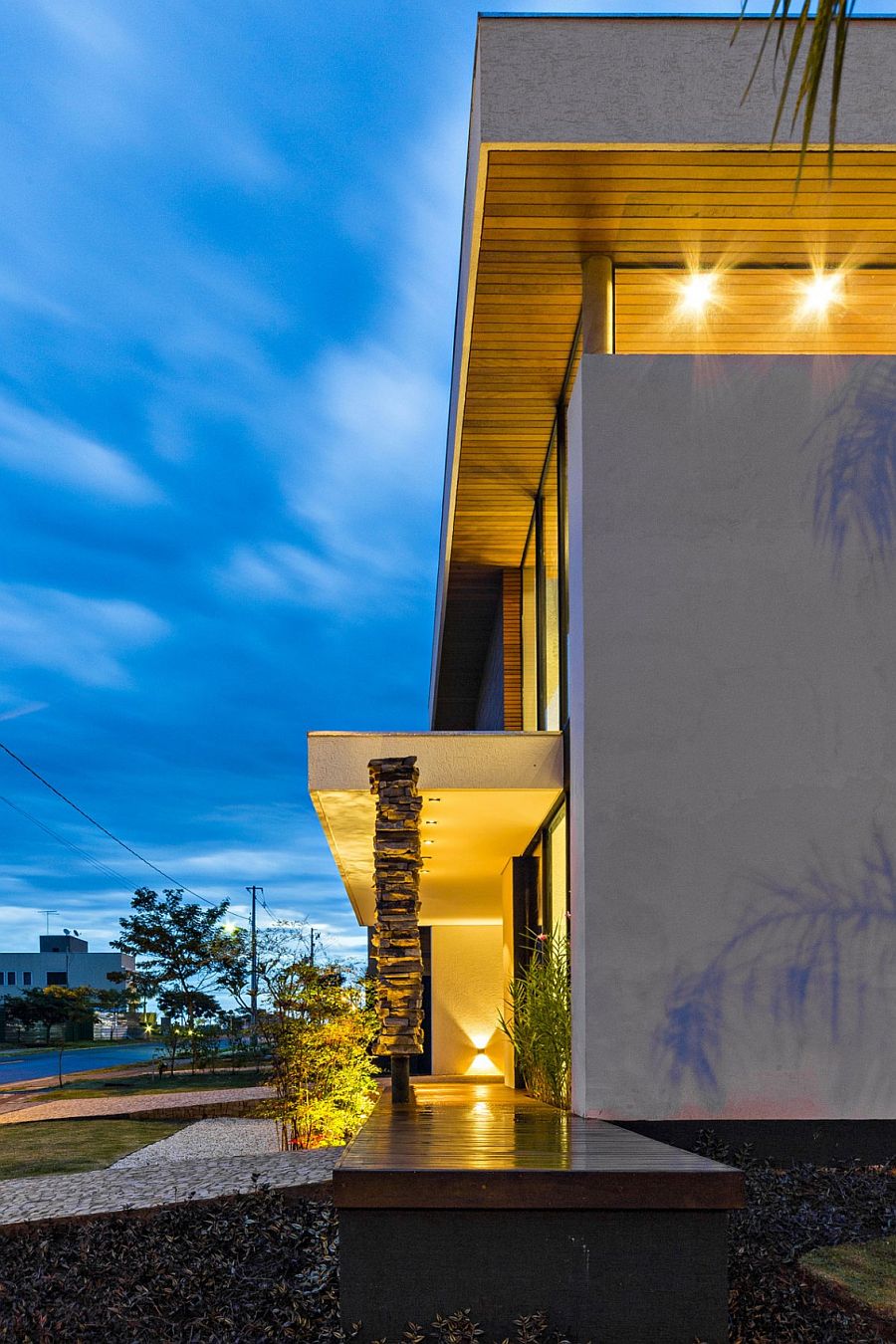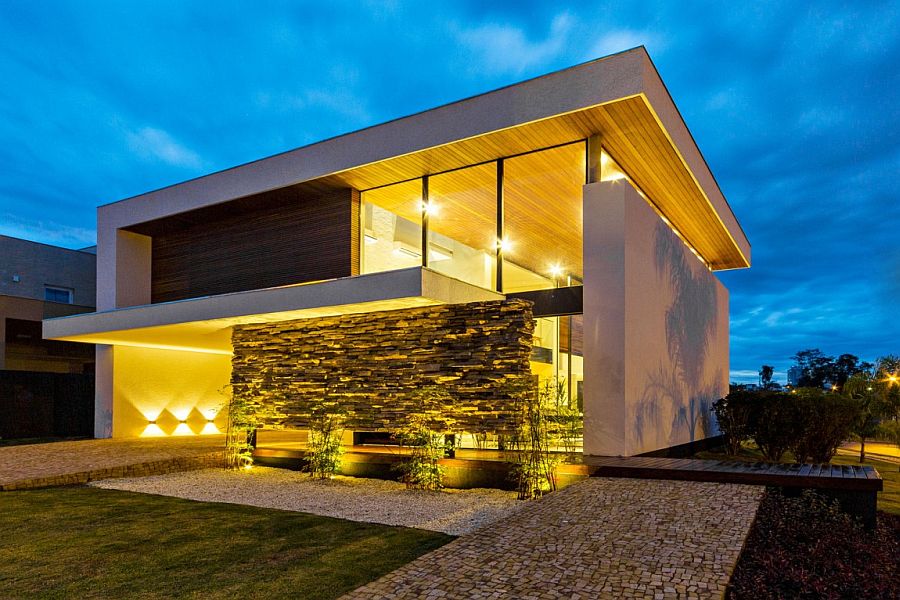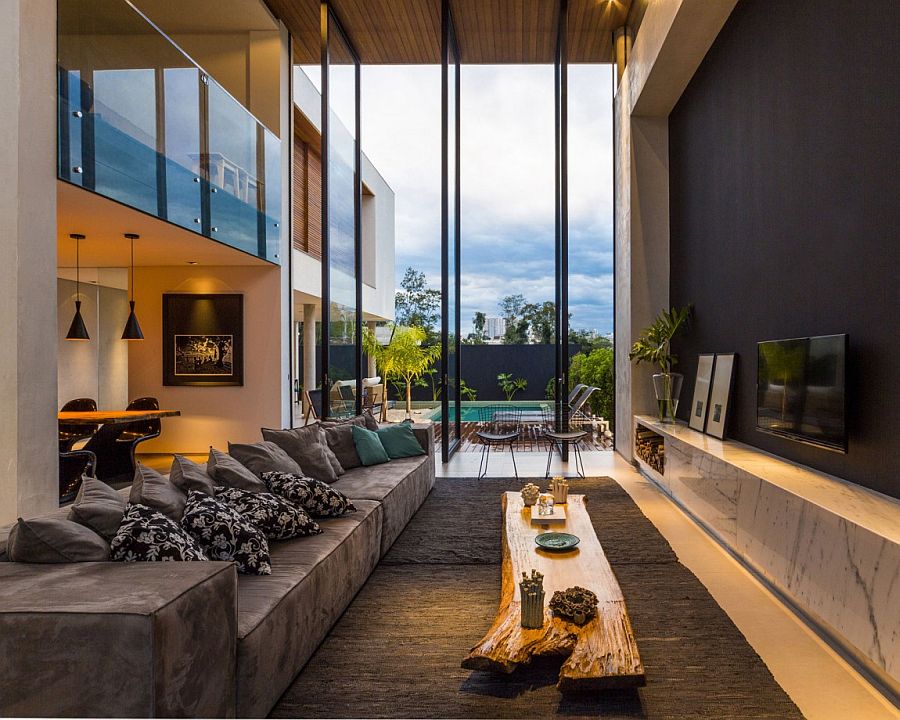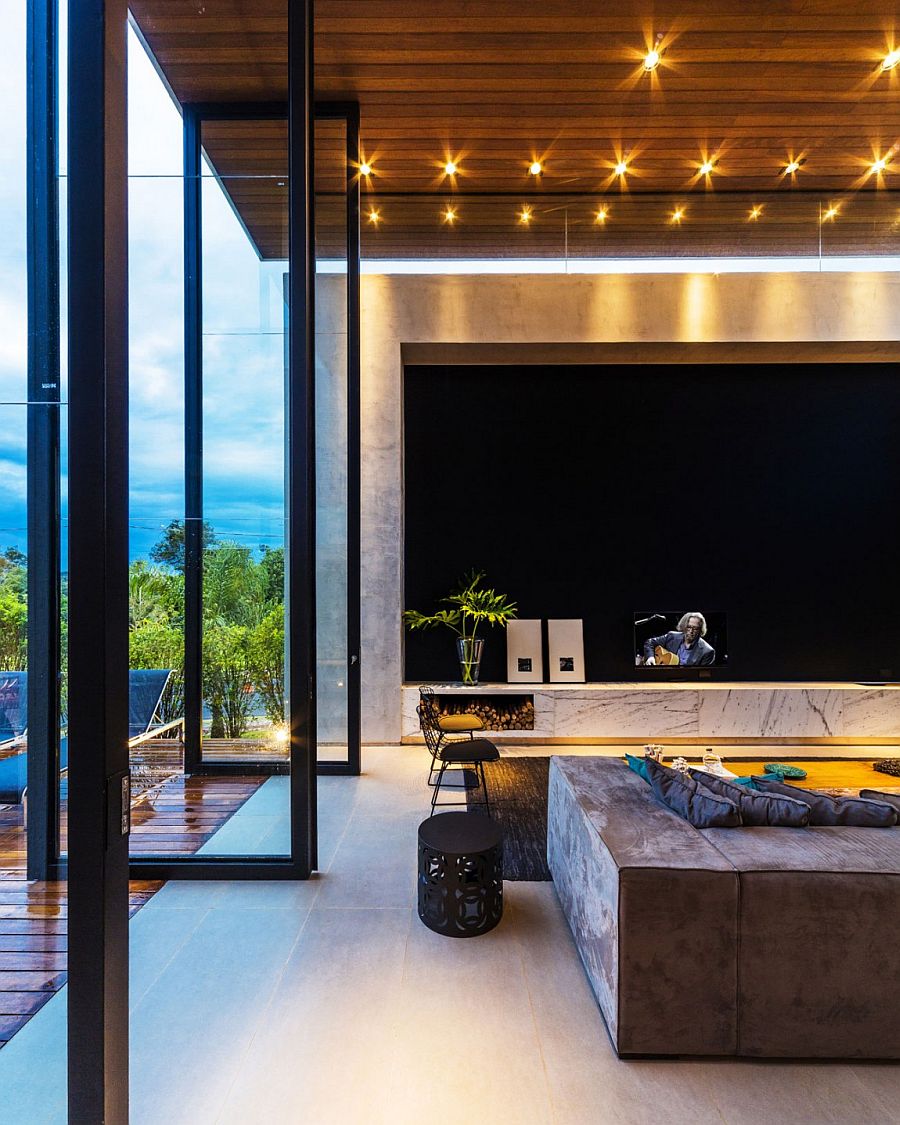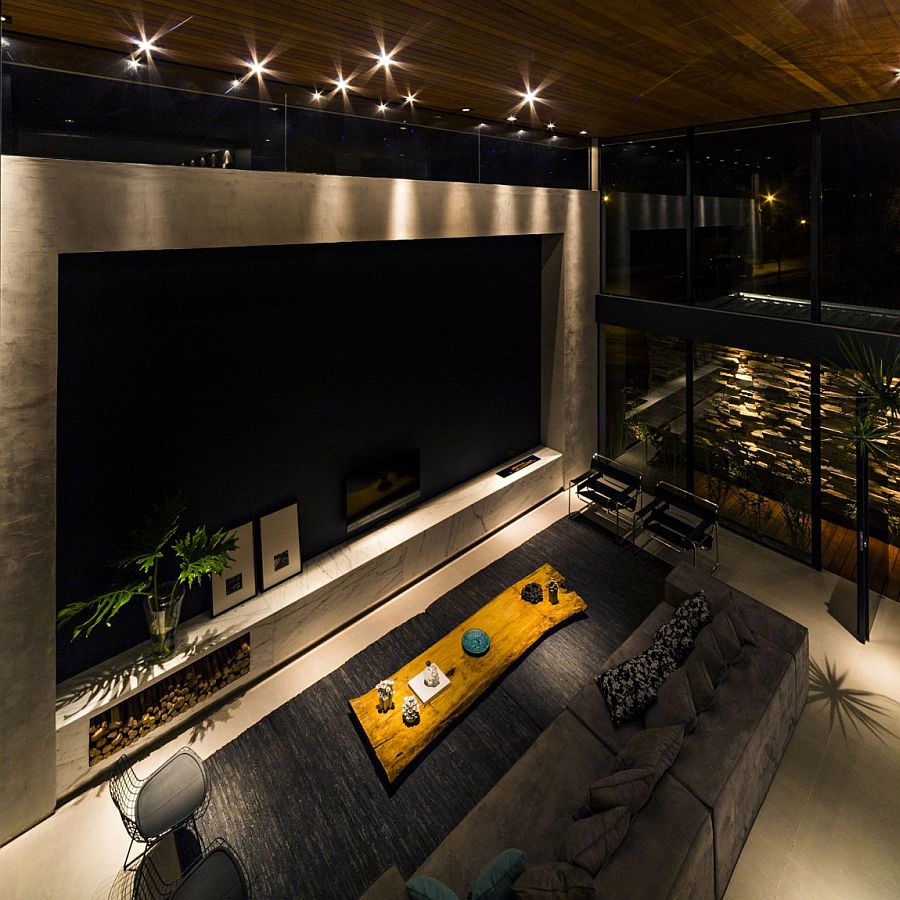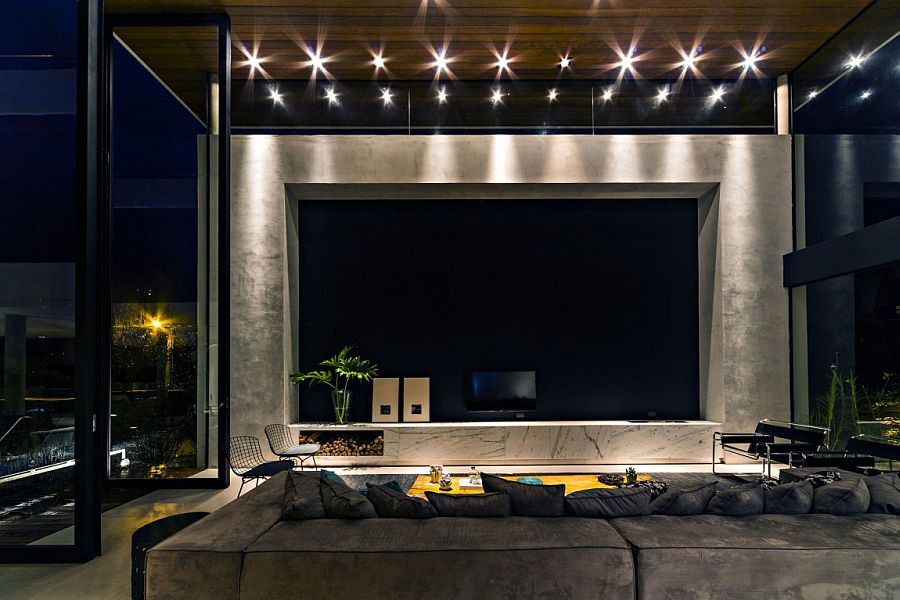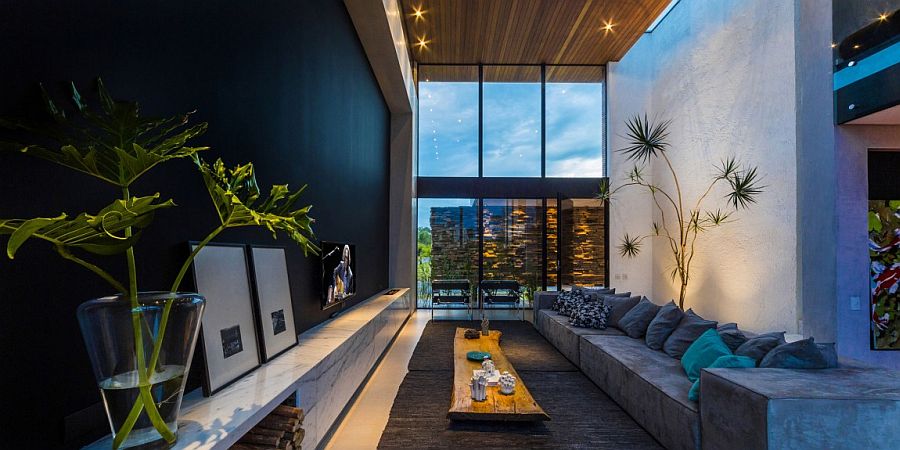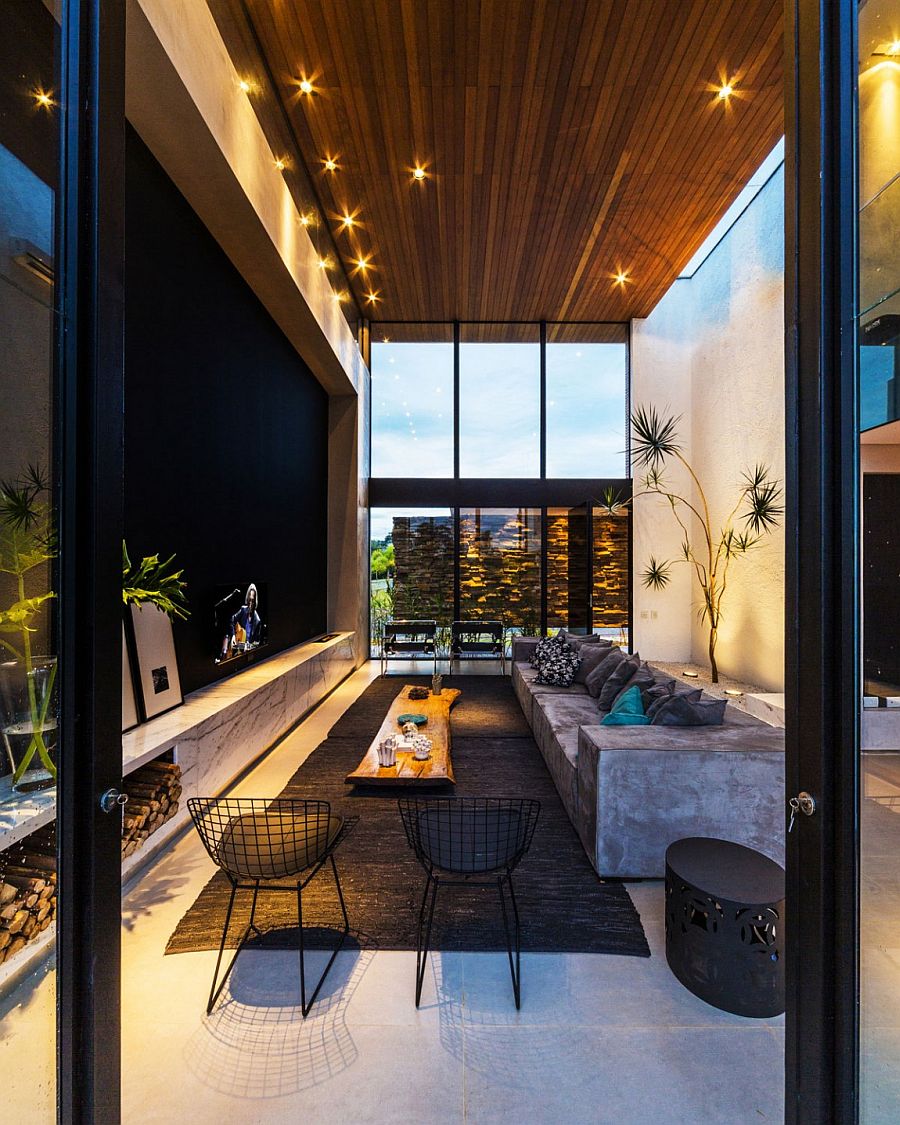 While there is no dearth of natural light inside this luxurious home, the X11 truly comes alive after sunset as dazzling artificial lighting takes over to highlight specific architectural features in style. The lower level of the house contains the public zones, while the top floor contains the bedrooms and the bathrooms. Yet, it is ultimately the concealed courtyard that ends up being the showstopper!