A relaxing lakeside retreat in the woods that lets you escape the mundane city life and its constant rush is an absolute dream indeed. Located in Ladysmith, Quebec, Canada, the Cross-Laminated-Timber Cottage was designed by Kariouk Associates to replace an old, dreary cottage that already occupied the lot. The idea was to design a new structure that reminded the family of the previous cottage while giving it a stylish modern makeover. The remote location of the lot along with a desire to minimize the environmental impact caused by the construction of a new cottage resulted in a Cross Laminated Timber structure, which was largely crafted off-site.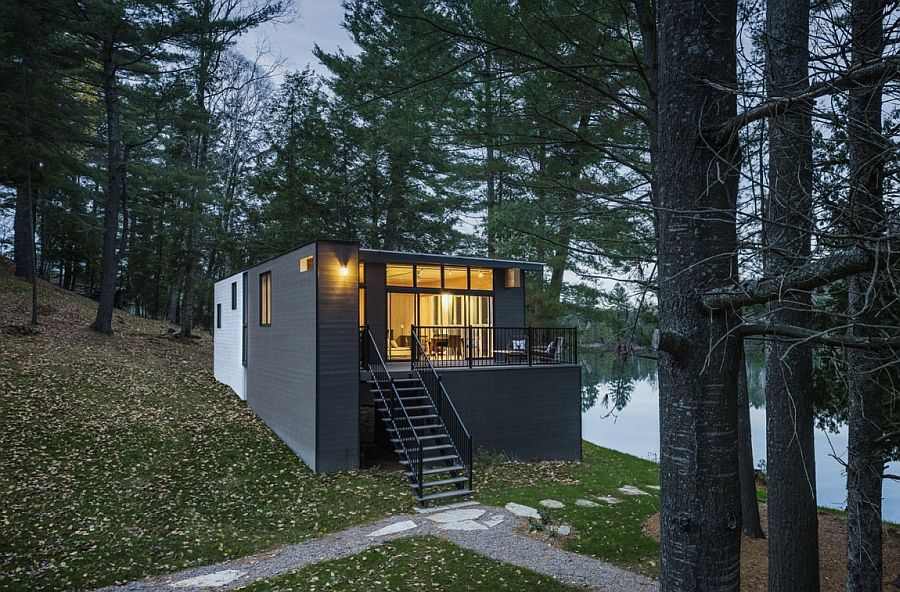 The individual components of the cottage were then assembled on the lot using helical piles and beams to shape a fabulous serene cottage that captured the beauty of an old timber-frame cottage while showcasing the beauty and versatility of Cross Laminated Timber (CLT). Thanks to smart design and proper planning, the entire shell of the cottage was put together in a mere two days, and the interior was left largely unembellished to bring out the elegance of raw wooden surfaces. There is an innate minimal yet rustic appeal about the design, which includes the clever addition of modern comforts.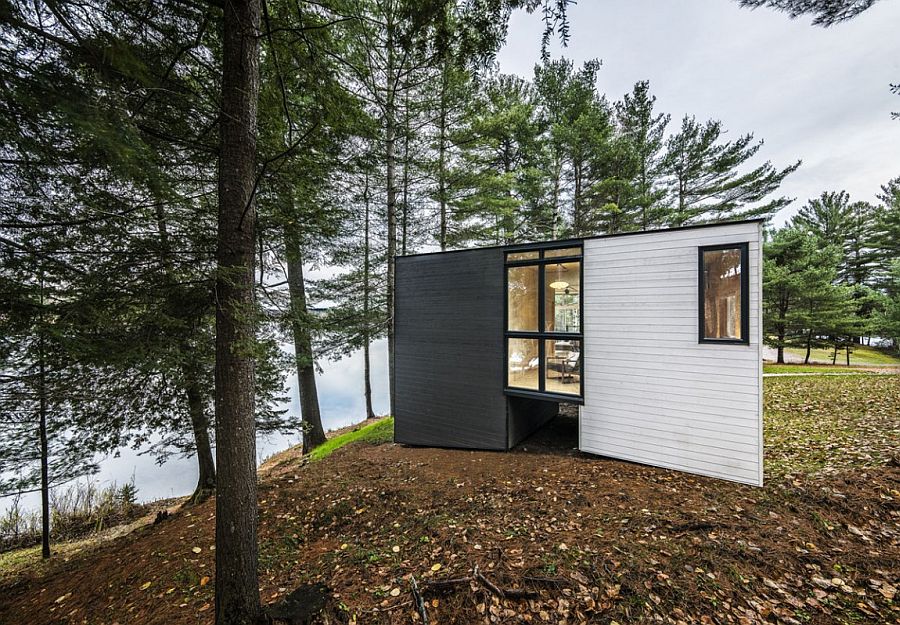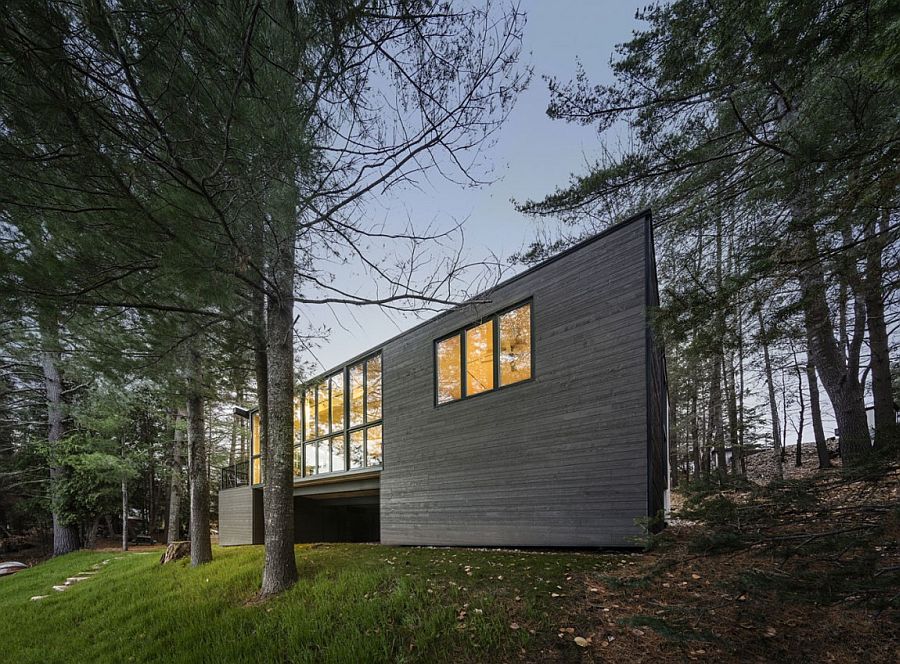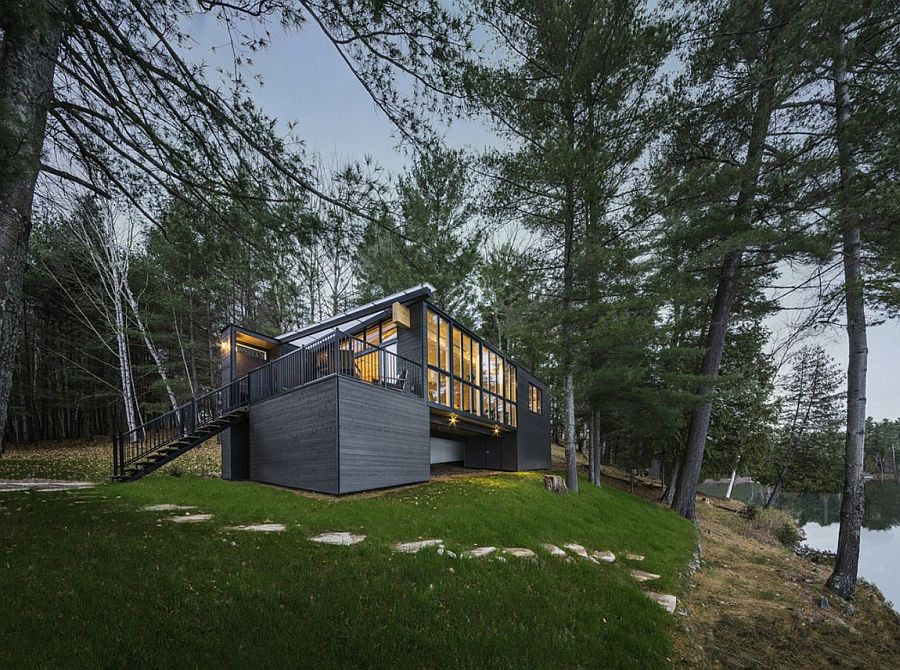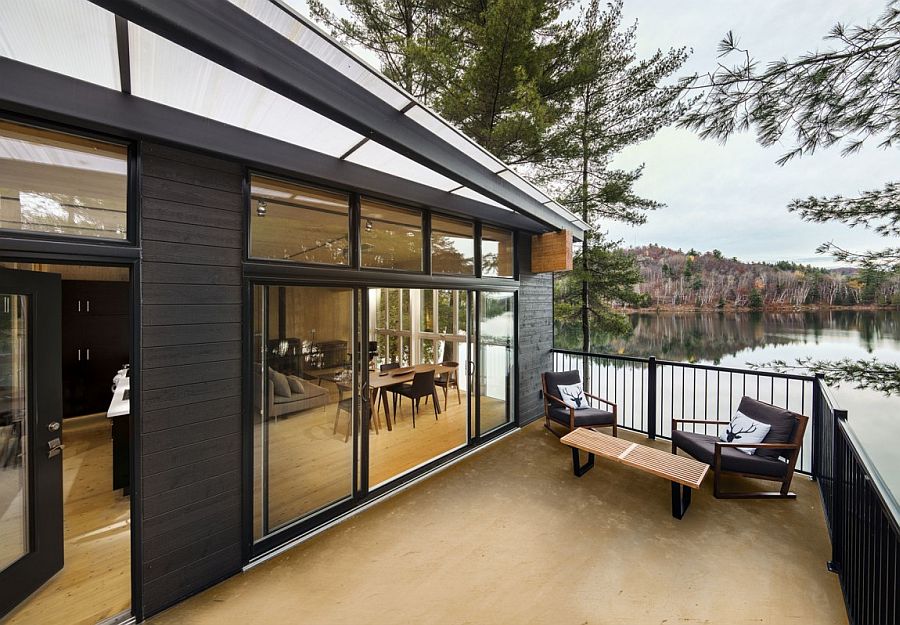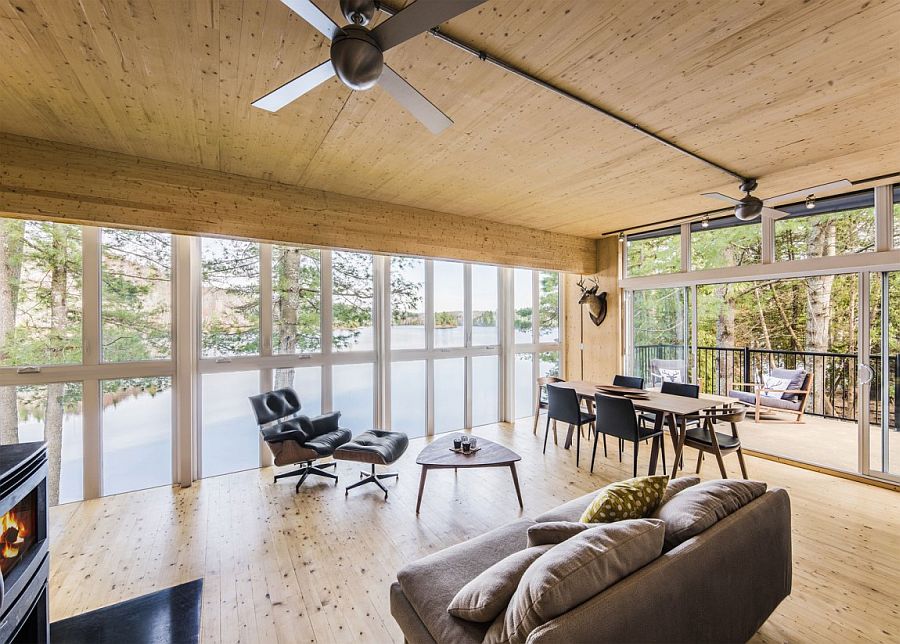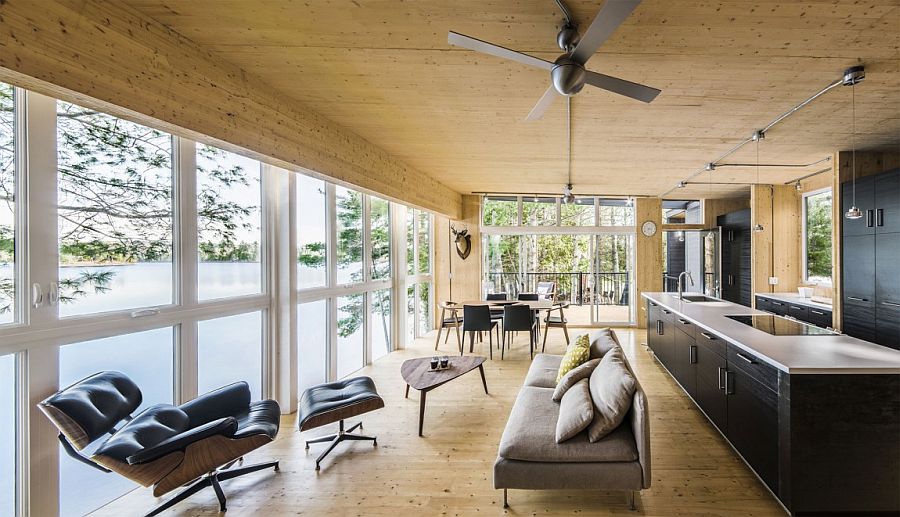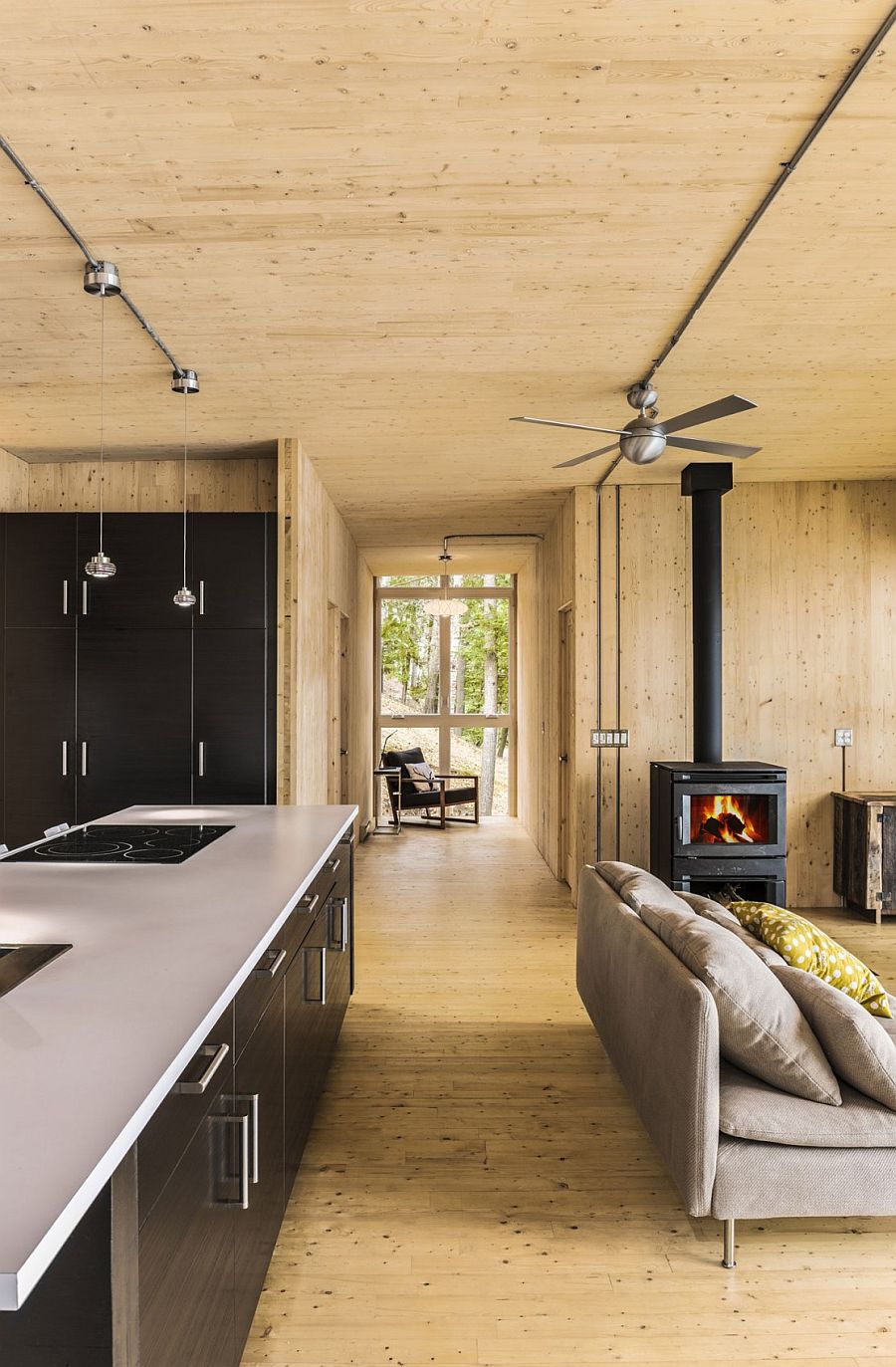 The dark exterior of the cottage allows it to blend in effortlessly with the landscape outside as dusk sets in everyday, while the spacious deck area and the large living space with glass walls visually connect the interior with the outdoors. Panoramic views of the serene lake outside and the lush green natural canopy turn this retreat into a nature-lover's delight…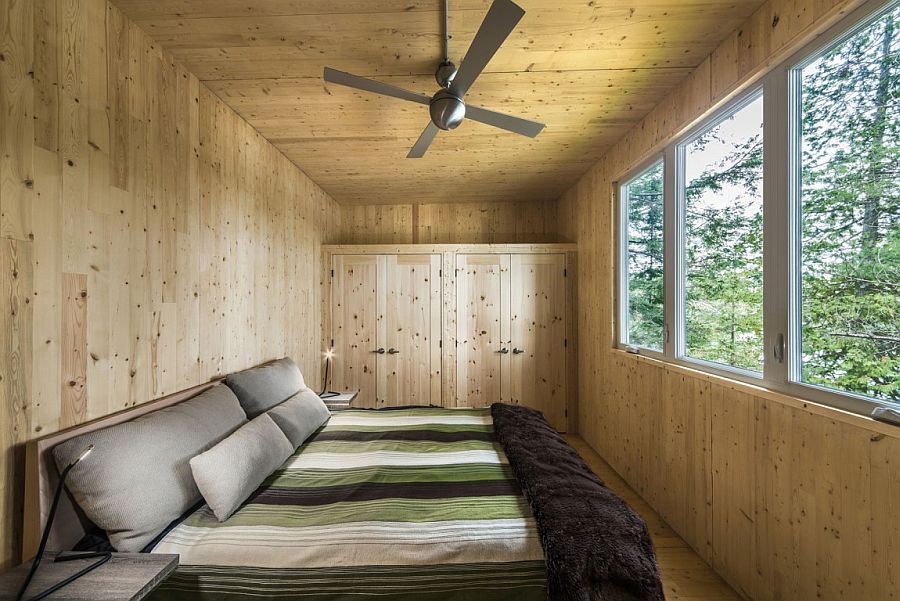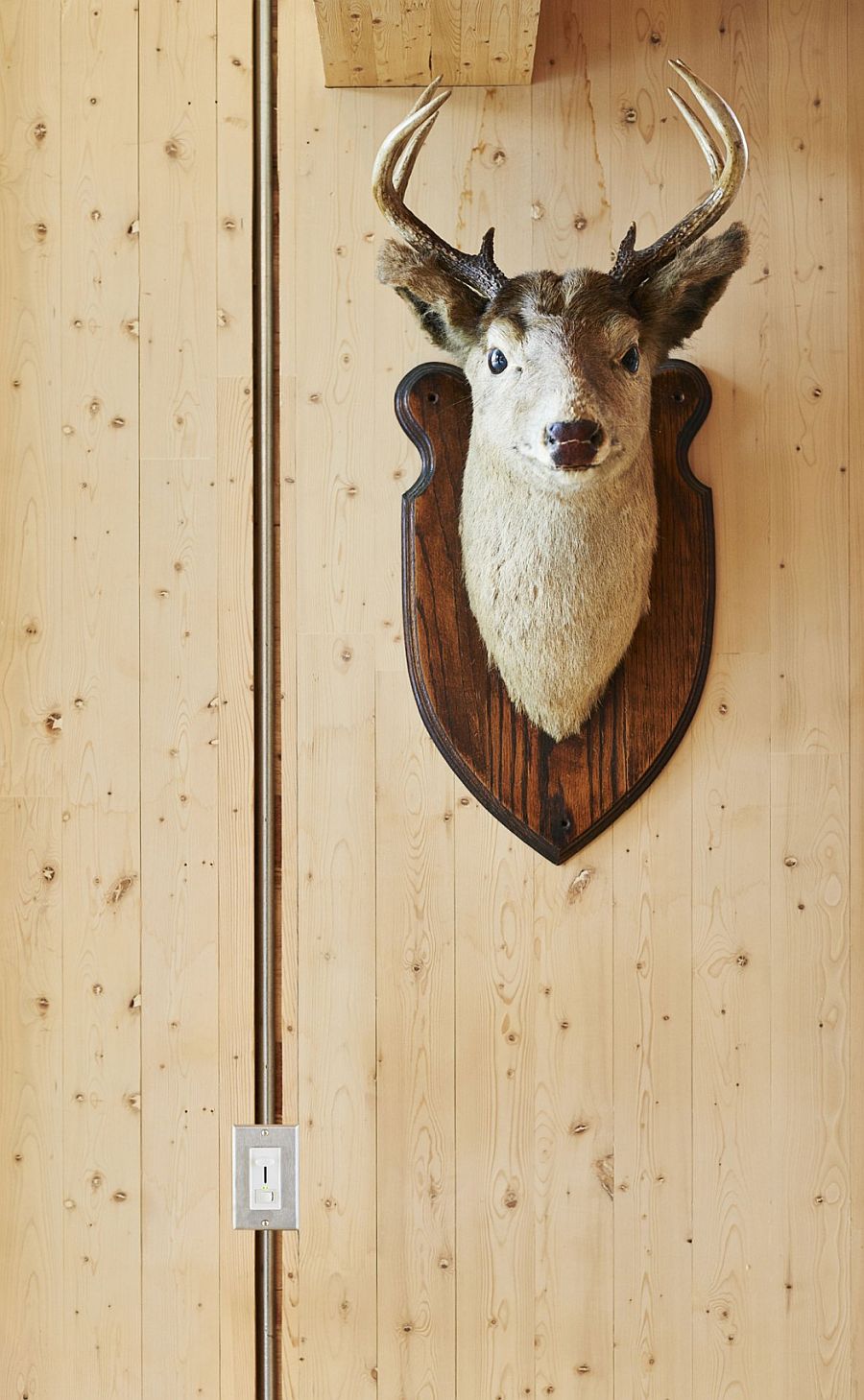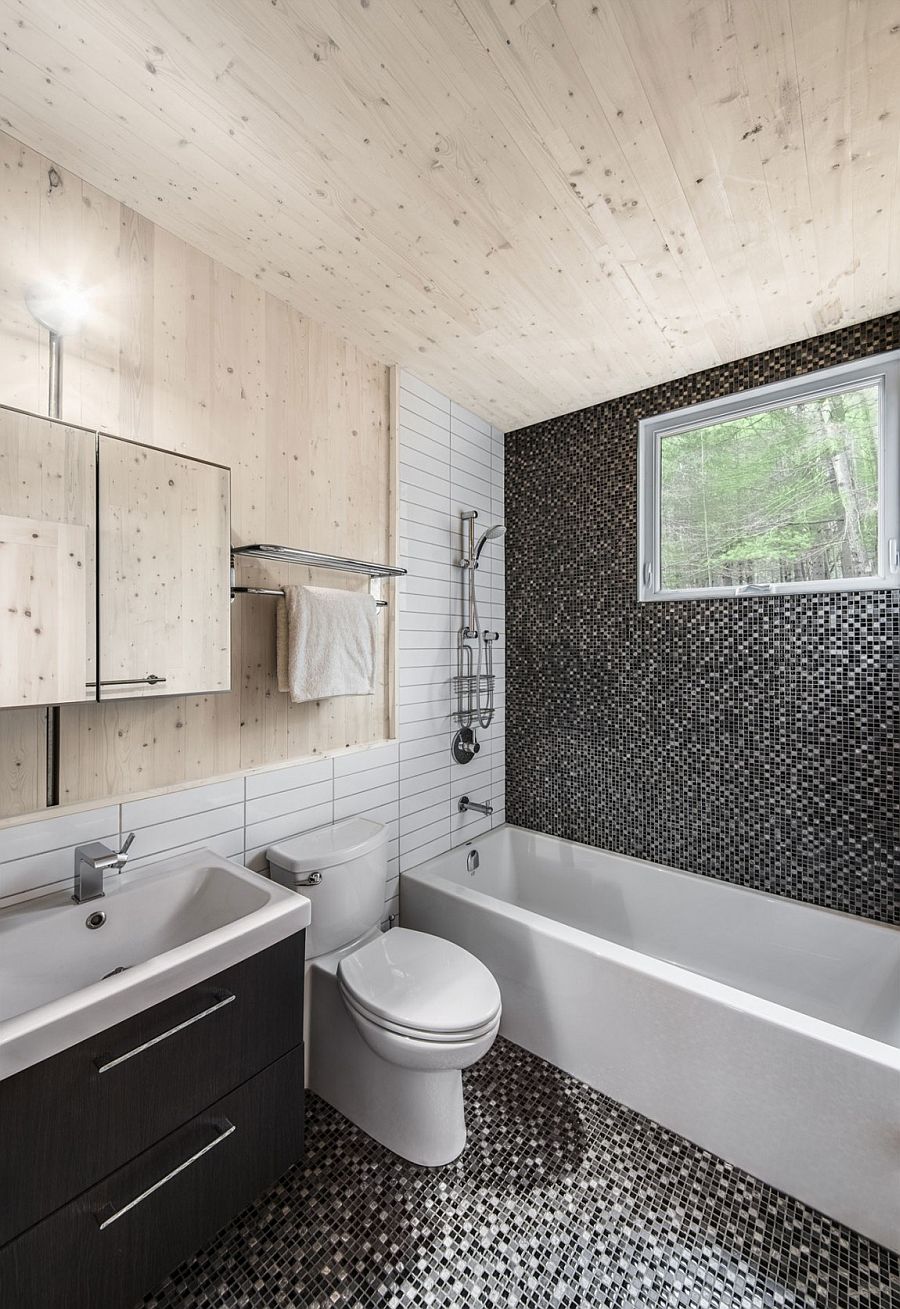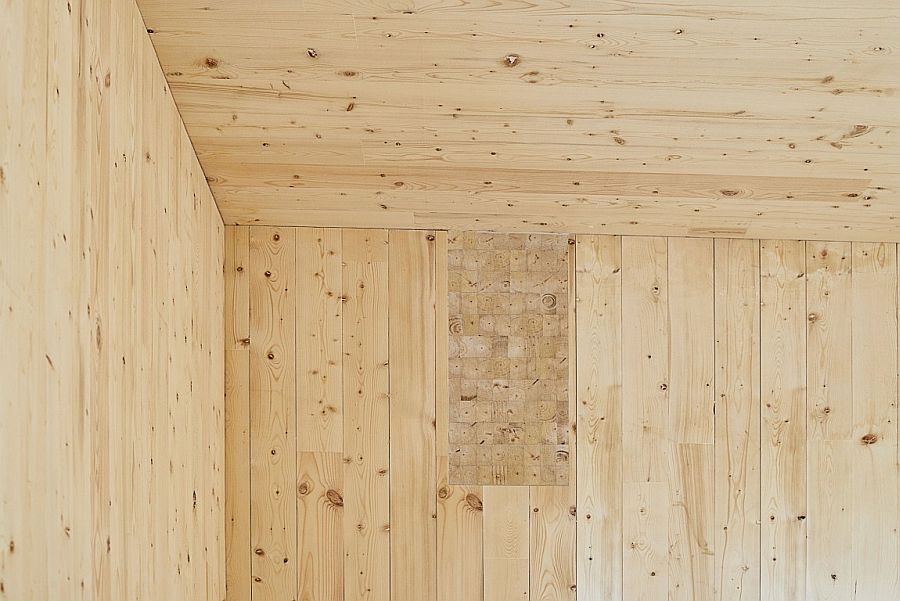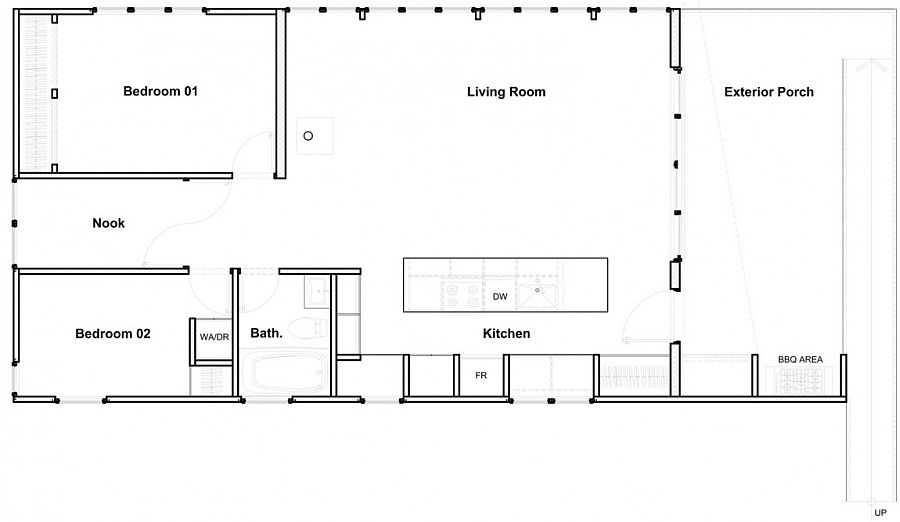 Liked the story? Share it with friends.