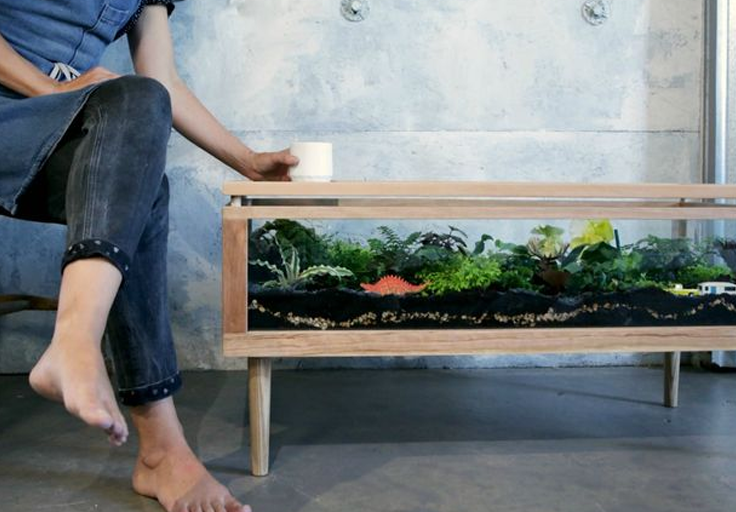 Combining two things that always put a smile on our faces – terrariums and furniture – plant-filled chairs, tables and desks are a wonderful way to bring greenery into your home without taking up extra space. Like double-duty display cases showcasing the jewels of nature, these functional pieces allow you to escape into a world of flourishing fauna without ever leaving the house. Read on for some of our favorite examples of terrarium furniture, including a few that you can make yourself!
Breathing Life into Decor
Studies show that being cooped up in an office all day long can be a detriment to both a person's health and their productivity. In order to counteract some of these negative effects, Daniel Zeller built a terrarium desk that allows him to glance down at an oasis of greenery whenever he needs to immerse himself in nature for a short break.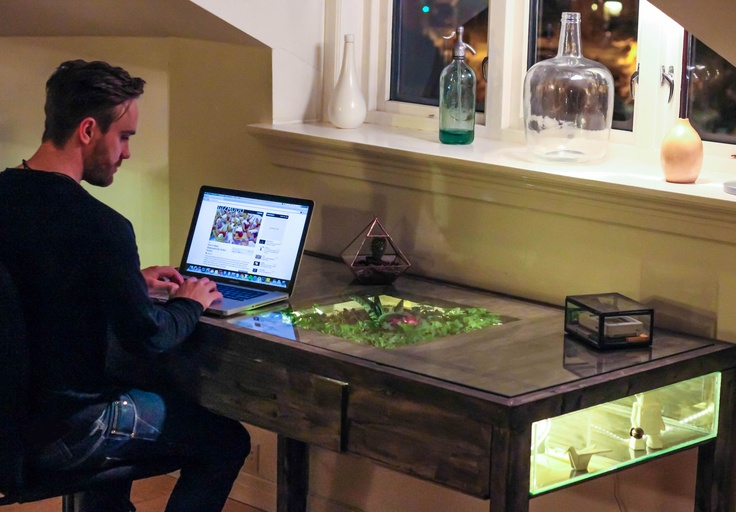 To create a functional table that also doubles as a planter, take a tip from Better Homes and Gardens' DIY tutorial. They simply embedded some rubber-tipped copper pipe into a planter filled with rocks, and then added a grouping of succulents or other plants that don't need a lot of TLC.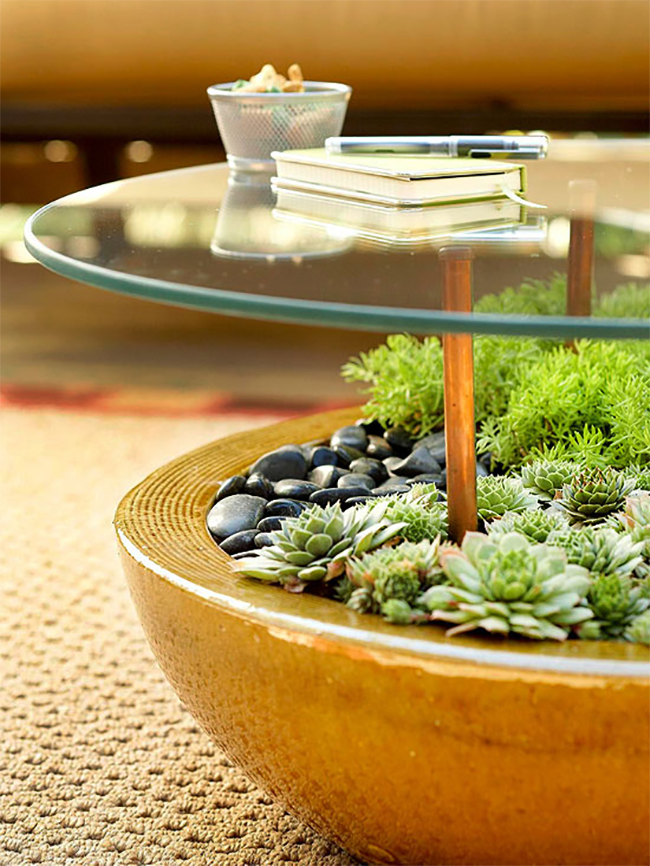 Green Lighting Fixtures!
This terrarium lamp, spotted over at The Greenhead, is the perfect way to bring a little nature into your home even if you don't have a lot of room to spare. The clear base can be used a a terrarium, but you could also swap out plants for sand, collectibles or other bits and bobs you'd like to display.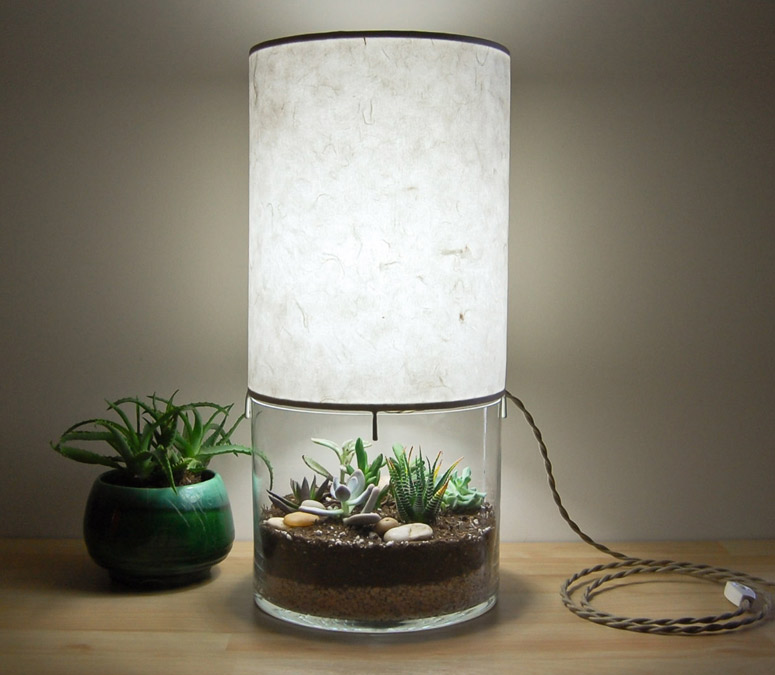 José de la O's Vicky Pendant Lamp is a fun way to grow houseplants or even food inside your home. Spotted by Inhabitat at the Milan Furniture Fair, the multi-use lights have an increased concentration of light in the blue spectrum, which is especially beneficial when it comes to helping plants thrive.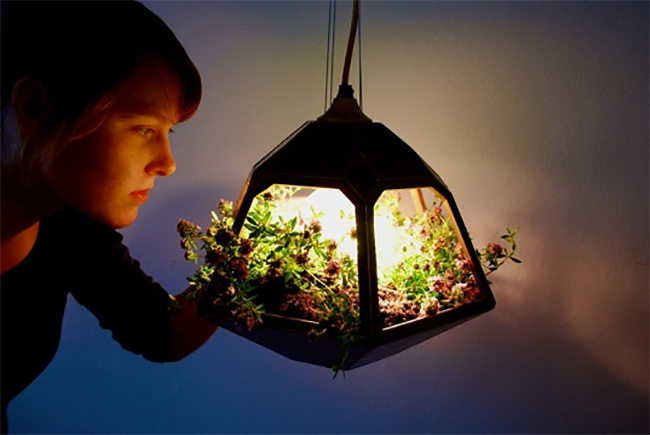 Coffee Tables, Chairs and Beyond
Author Sharon Asakawa shared her DIY succulent table with HGTV Gardens, and we love the result. Check out her step-by-step tutorial here.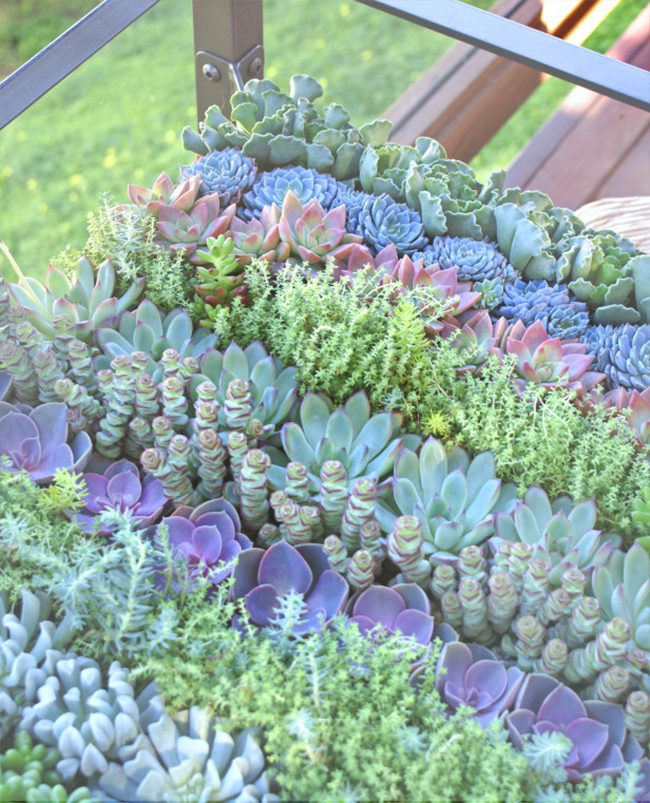 Is it possible to grow a chair out of living roots? Artist Kai Linke's experiment, called Roots, tested the idea out on a miniature scale, but Linke hopes to create it in full size as his next step.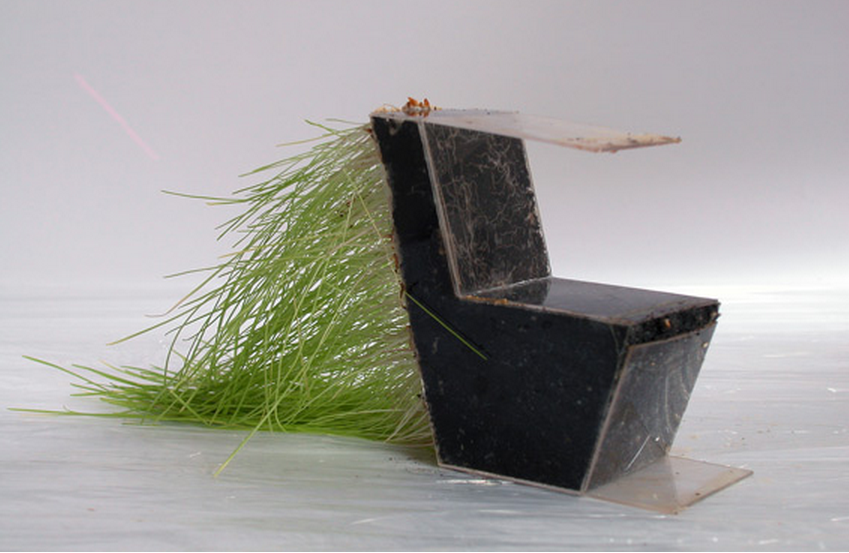 Though it may not be one of the most inviting pieces of furniture you've ever encountered, there's no doubt that Deger Cengiz's Cactus Chair is a conversation starter. It looks dangerous at first glance, but upon further inspection, it's completely safe to sit upon.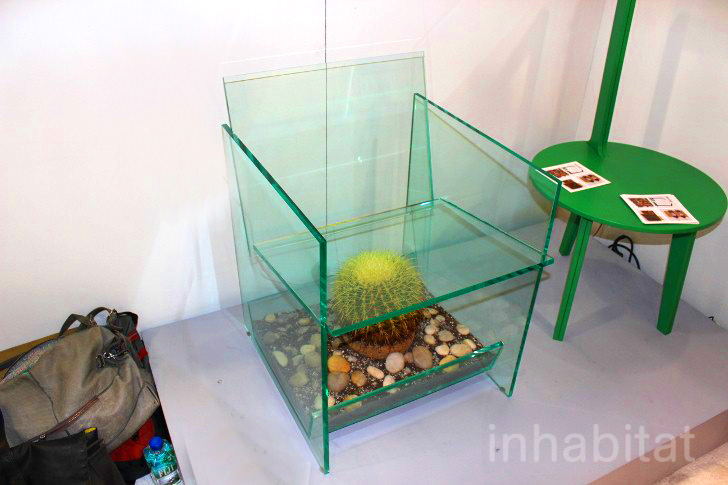 Imagine how jealous your friends will be when they see this verdant terrarium coffee table in your living room! Instructables makes it easy to recreate using some wood and a reclaimed glass cabinet door. Check out the full tutorial here.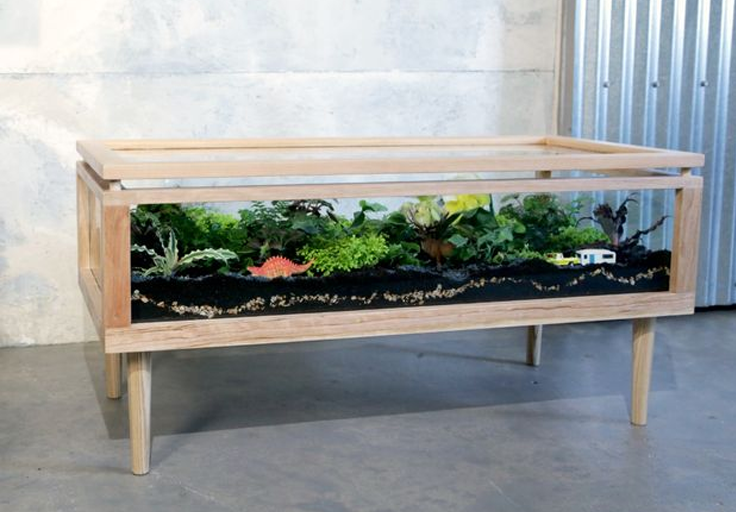 Which of these plant-filled designs would you want growing in your home?