When Pantone announces its color of the year, design lovers begin scanning their favorite shops, boutiques and online retailers for new decor decked out in the chosen hue. It's a yearly ritual that's hard not to relish! Pantone's Color of the Year for 2015: Marsala, a color that's rich and earthy like the wine that inspired its name! Looking for a few ways to celebrate this fabulous shade? Luckily, SUITE NY has a variety of seating and lighting options that channel the depth and warmth of Marsala. Read on as we highlight some beautifully designed decor selections…

Marsala Seating
Marsala is a warm, inviting hue to introduce into your home, which makes seating in this color family quite alluring. We begin with the Vik Lounge, a piece designed by Arian Brekveld, available through SUITE NY. While Vik is available in nine colors, we're partial to dark red!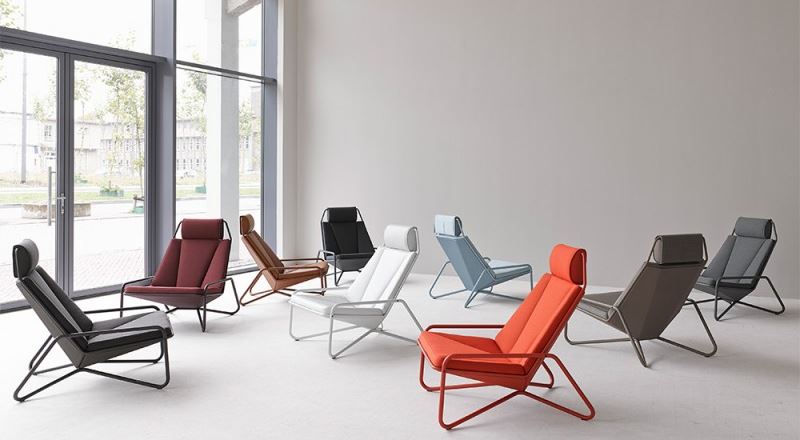 The low seat is supported by a light pipe frame, creating a sleek, sculptural form that has the power to be a focal point and conversation piece in any room this elegant chair graces.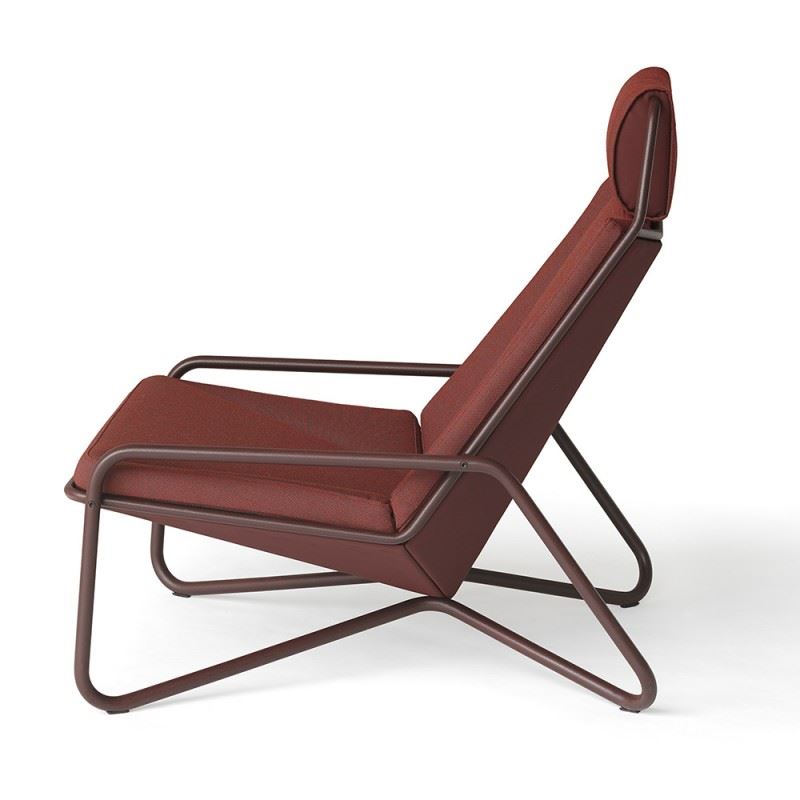 For the upholstery, choose from partially perforated leather or fabric. Several layers of foam make the seat and back padding extra comfy: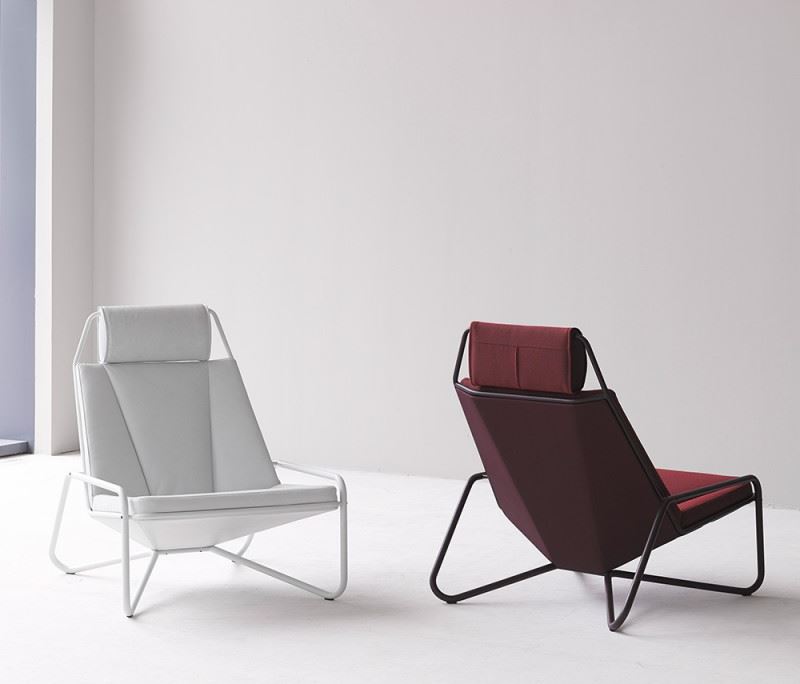 If you're a fan of modular seating, don't let Mimic pass you by. Named for the camouflaging abilities of the Mimic Octopus, this piece is designed by Monica Förster for De Padova (available through SUITE NY). By combining modules in a variety of sizes, an array of seating possibilities can be created.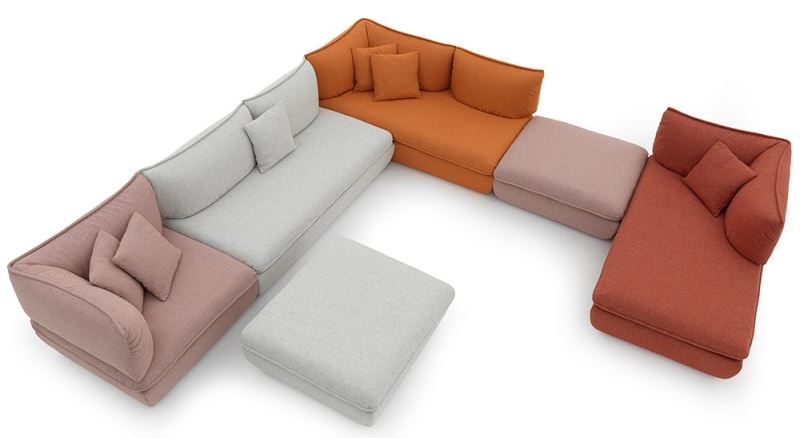 With a removable fabric cover or a fixed cover in leather, Mimic can be purchased in two- and three-seater versions, as well as a range of sectional possibilities. And when it comes to color, an earthy, wine-rich hue is available (we approve!), along with several other complementary shades: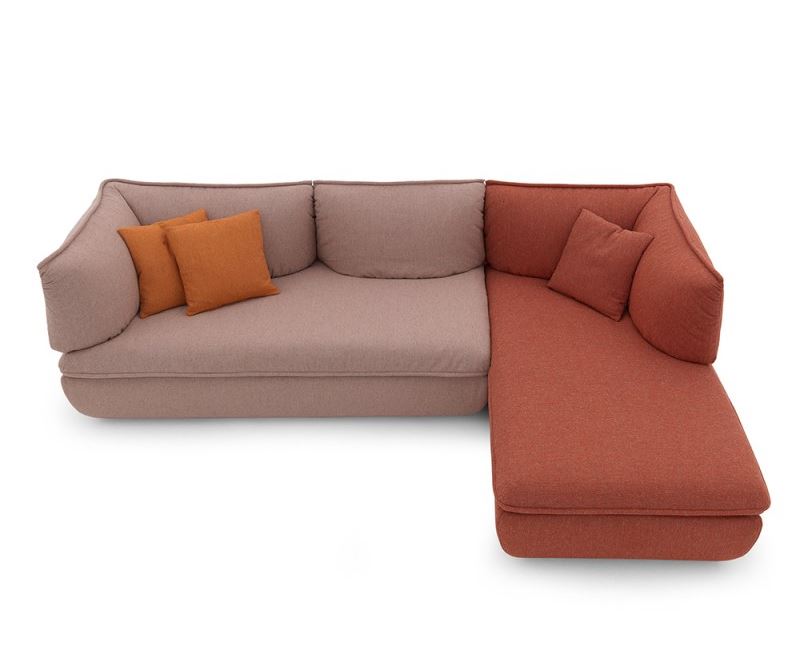 Next up is Tongue, designed in 1955 by Arne Jacobsen for the Munkegârd School in Denmark. Sculptural legs and the organic wave form in the seat give this piece true personality. The shell is available in a variety of wooden options, while it can also be upholstered in fabric or leather. If you choose leather, opt for the wine red shade to celebrate the power of Marsala!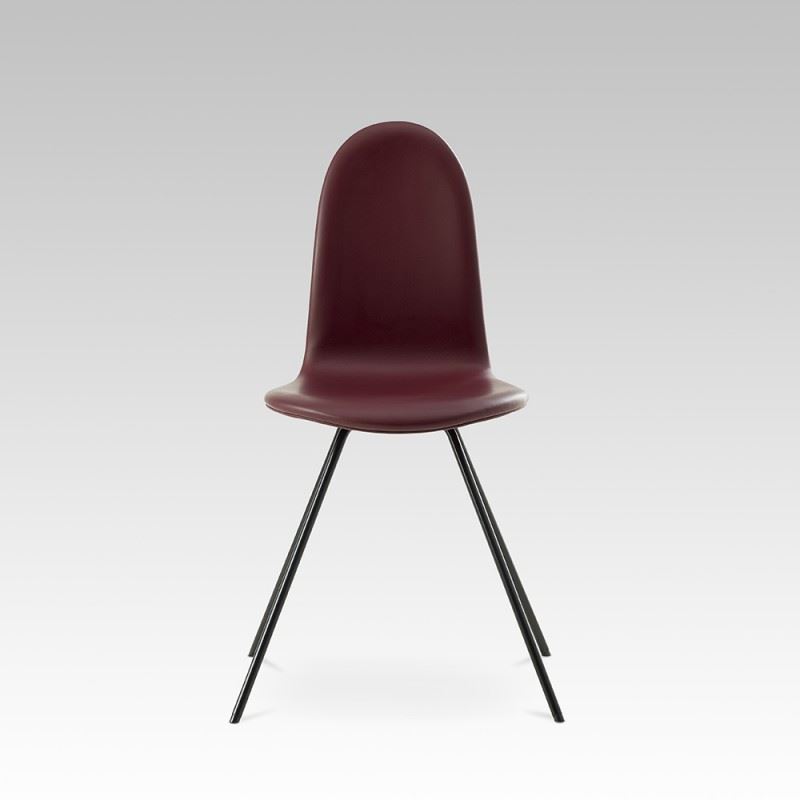 Say hello to Chesto, a small upholstered armchair designed by Patrick Norguet. A beautiful contrast is created by wooden legs that form simple yet strong lines.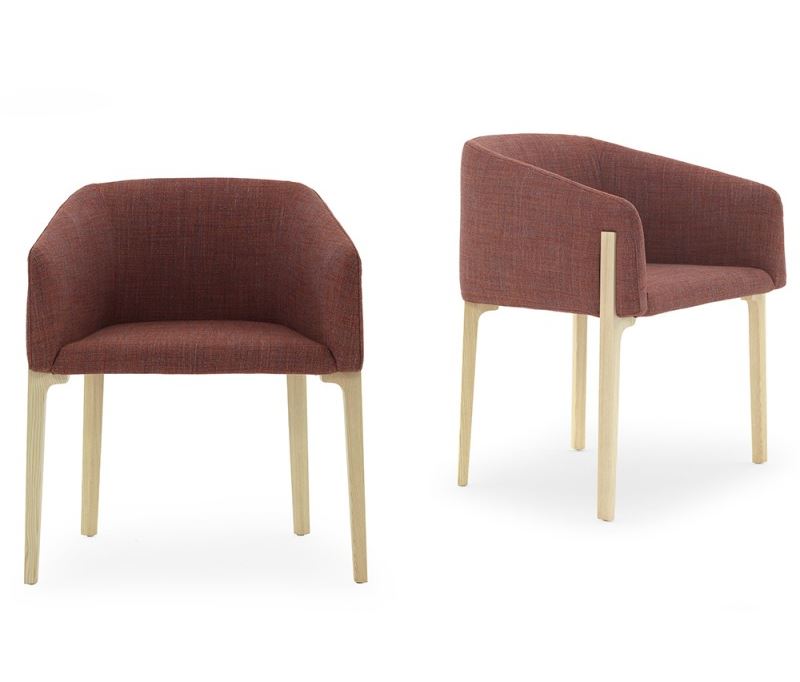 Choose leather for the upholstery or opt for a removable fabric cover. Below we see a range of color options in both warm tones and neutrals. Can you guess which one we're partial to?…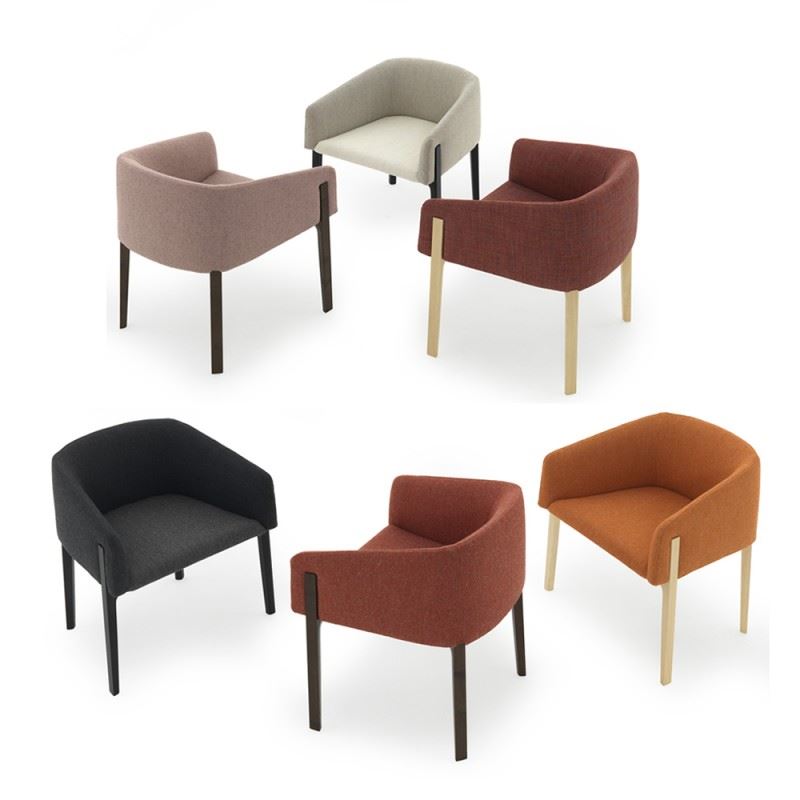 Lighting in Shades of Marsala
If you're looking for a smaller-scale Marsala addition to your home that's positively illuminating, consider a stylish statement in the form of lighting. Below we see Ronde pendant lighting designed by Oliver Schick. With two sizes available and five color possibilities, you can purchase one, or buy a few and display them in a group: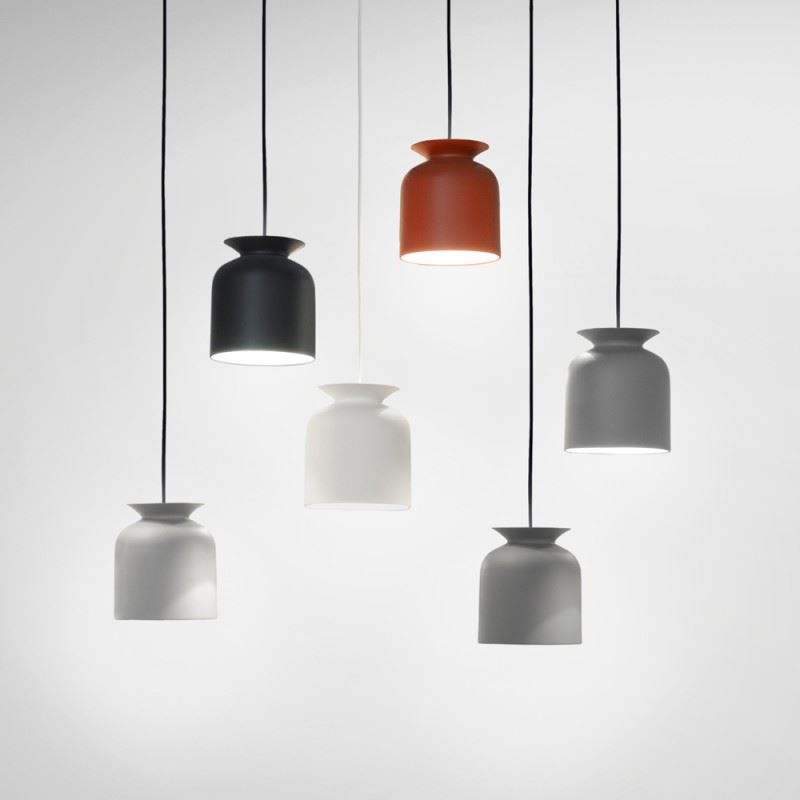 For a pendant lamp in the Marasala family, opt for rusty red as your color of choice. A hand-turned aluminum shade is covered in ultra-matte lacquer, giving Ronde a ceramic look. Not to mention, the lamp has an opening at the top with an overhanging collar, enabling it to cast light upwards as well as downwards.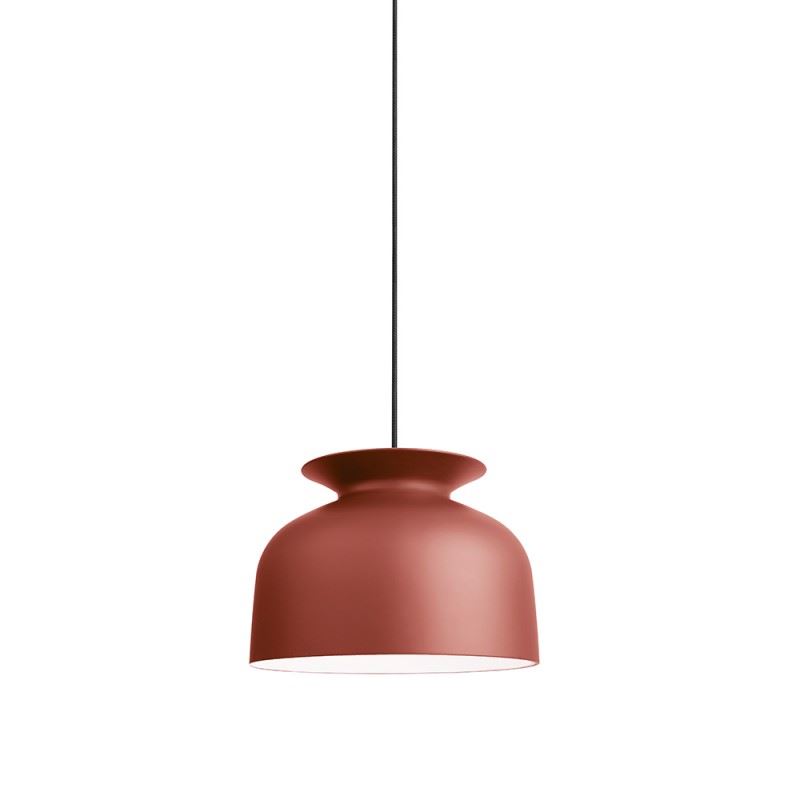 Shades of grey, black and white are available, and as we see below, these color options make fabulous accents to Marsala tones (a great thing to remember when it comes to highlighting and complementing Marsala throughout your home)!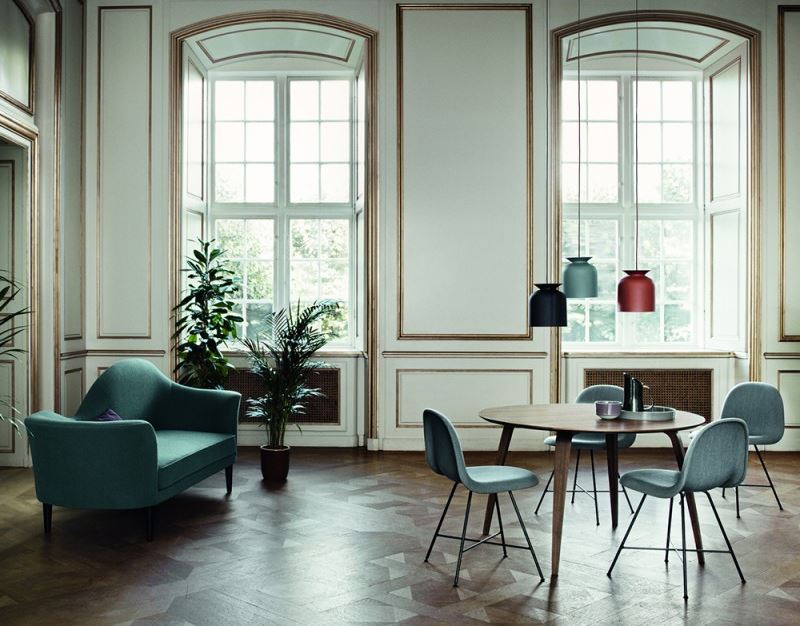 We end with Birdie, a table lamp with the power to stand out, especially if you choose the Marsala-like "amaranth" shade. Why is this piece named "Birdie"? For the little branch that's incorporated into its design, of course! On that note, the piece was designed by Ludovica and Roberto Palomba and is available in two tall and slender sizes.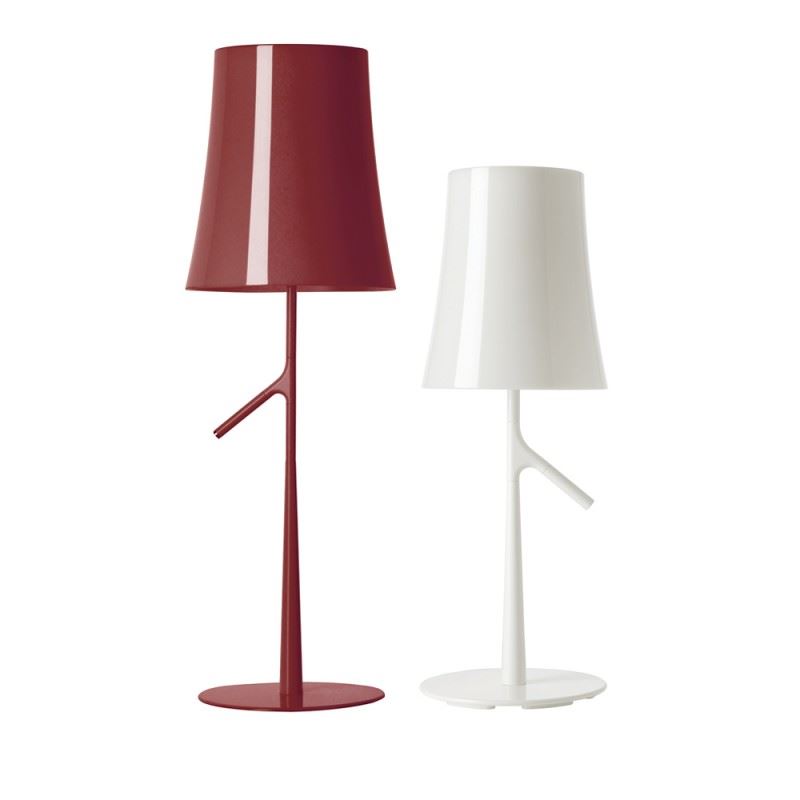 Which of today's featured Suite NY pieces caught your eye? Share your thoughts by leaving a comment below…