Ever since Pantone announced Marsala as the Color of the Year for 2015, I've been keeping an eye out for fabulous finds in this fetching shade. It's hard not to love Marsala, a rich color with reddish-brown roots. Isn't it warm and inviting?! Plus, Marsala will retain its timelessness long after its Pantone Color of the Year status fades. Looking to add a touch of Marsala to your interior? Here are some fun items that bring the color home… [image below from Leicht]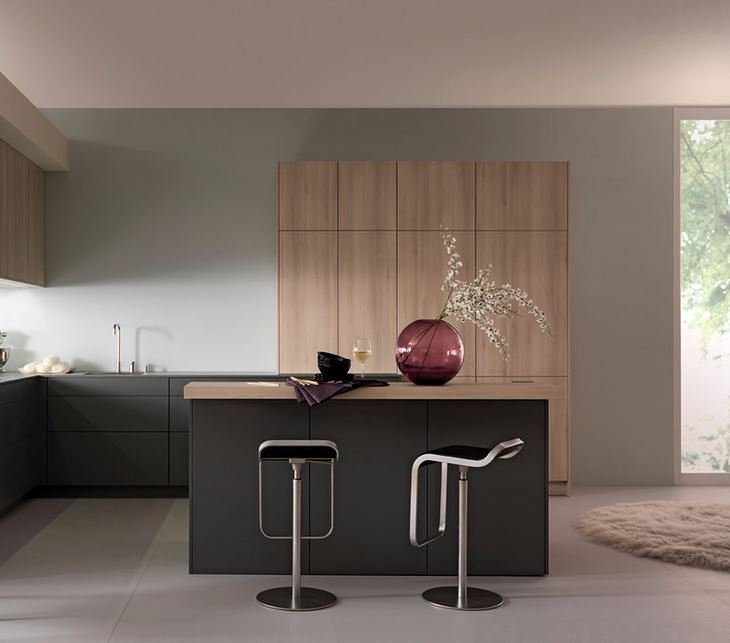 Setting the Stage
Let's start with decor that will drape your floor and walls with Marsala! Below we see a Turkish Overdyed Rug in Marsala Red from Etsy shop Lavender Rugs. If you're not familiar with the overdyed rug concept, read more about this growing trend here. The rug below is actually a vintage piece infused with rich color!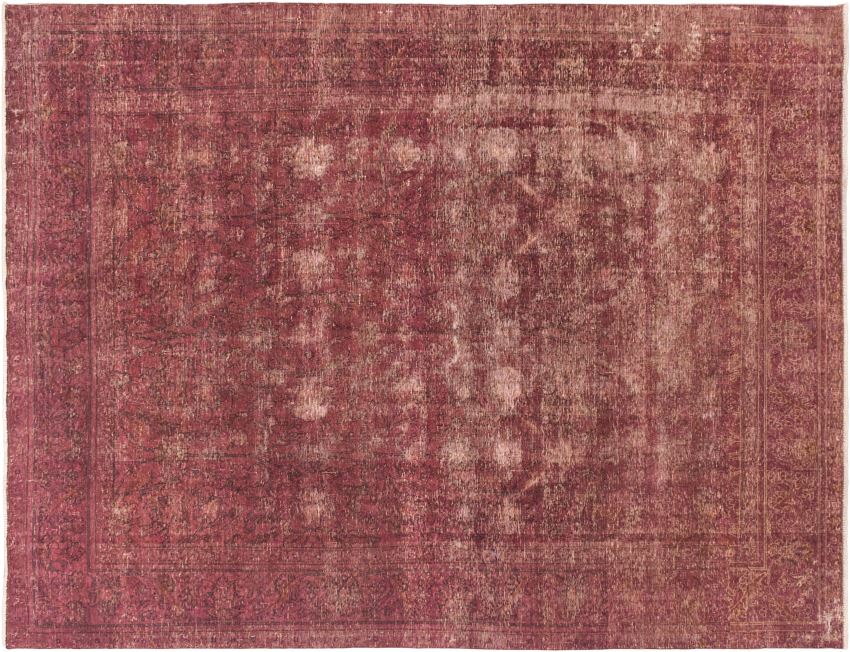 For a smaller dose of Marsala (but a bold one, thanks to a striking geo pattern), check out the Steven Allen Triangle Edge Wool Shag Rug in Huckleberry from West Elm, crafted from pure New Zealand wool: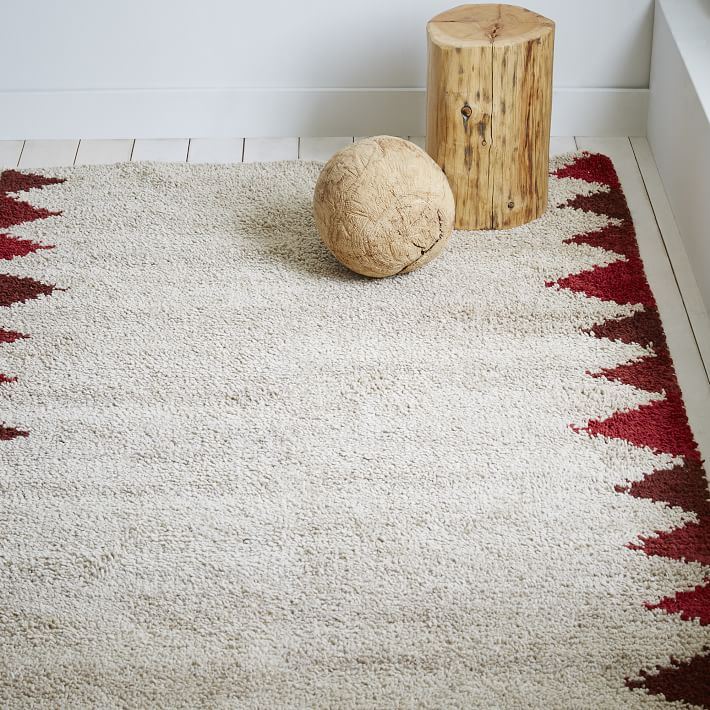 There's nothing like a modern piece of artwork that celebrates wine-rich hues. Below we see a piece called Guiltless by Blakely Bering for Z Gallerie. The main Marsala tones come from the upper portions of the canvas: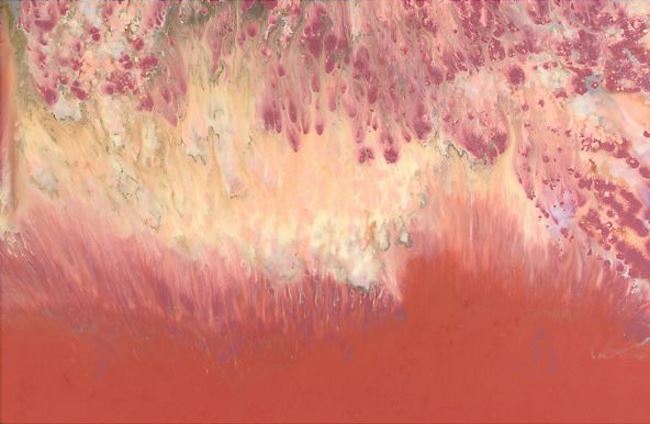 Etsy artisans are creatively using Pantone's Color of the Year to create some unforgettable pieces. This Marsala Wine & Gold Lip Print from Etsy shop Lips & Kisses is available as an instant digital download–at a very affordable price!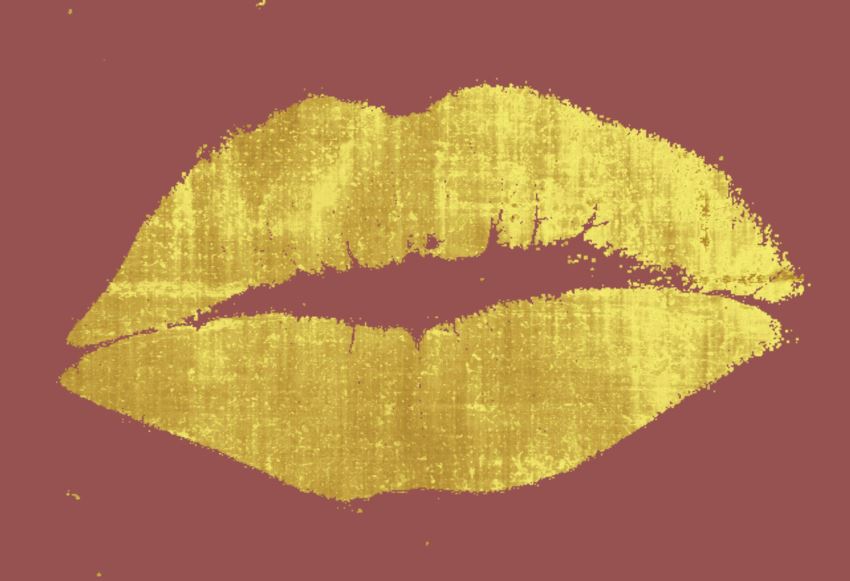 Marsala Accents
We now move from rugs and artwork to decor that adds a pop of Marsala to your interior. I'm talking about powerful accent pieces! It seems Ferm Living was ahead of the curve, as they incorporated this wine-toned  Marble Table into their Autumn and Winter 2014 Collection. With a marble top and a powder coated metal frame, the striking piece is perfect for the bedside–or the side of your sofa!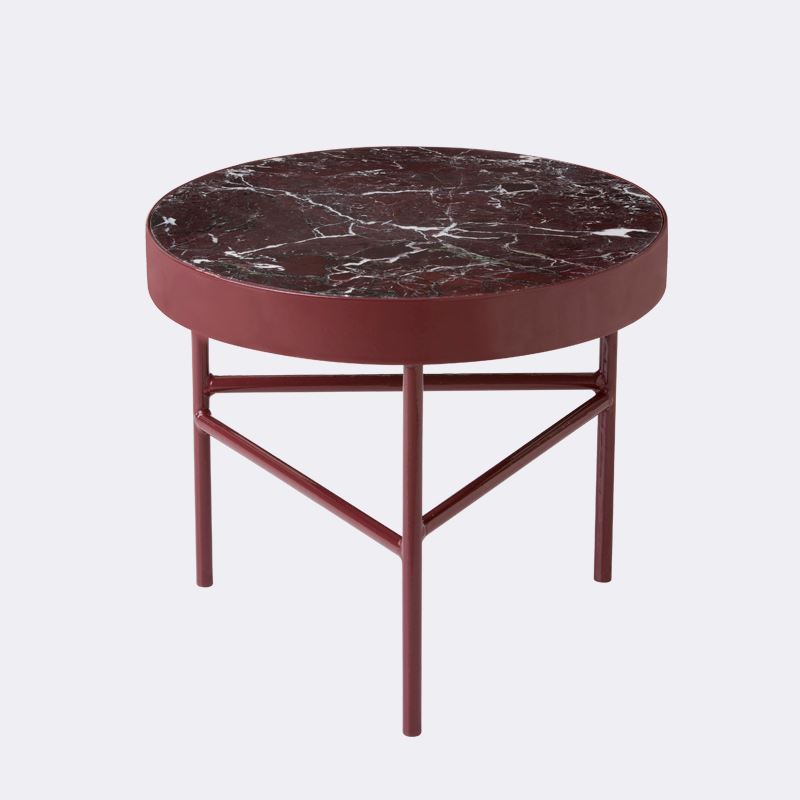 There's nothing like a beautiful throw pillow to make a strong, colorful impression. The Kenmare Ikat Embroidered Pillow Cover from Pottery Barn is available in Chutney (close to Marsala, folks!), and the intricate pattern will not disappoint: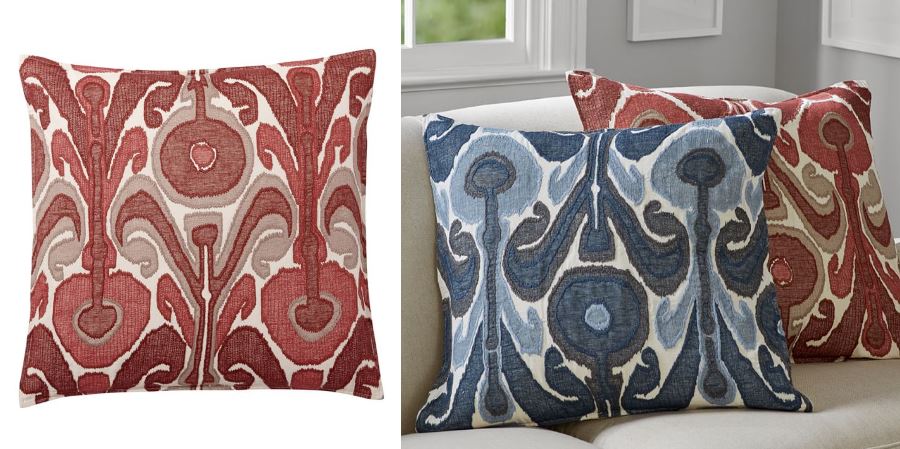 Speaking of eye-catching pillows, these One-of-a-Kind Moroccan Pillows from Baba Souk are truly spectacular. Choose from a slew of options, many of which feature patterns in shades of wine. Below we see a sampling: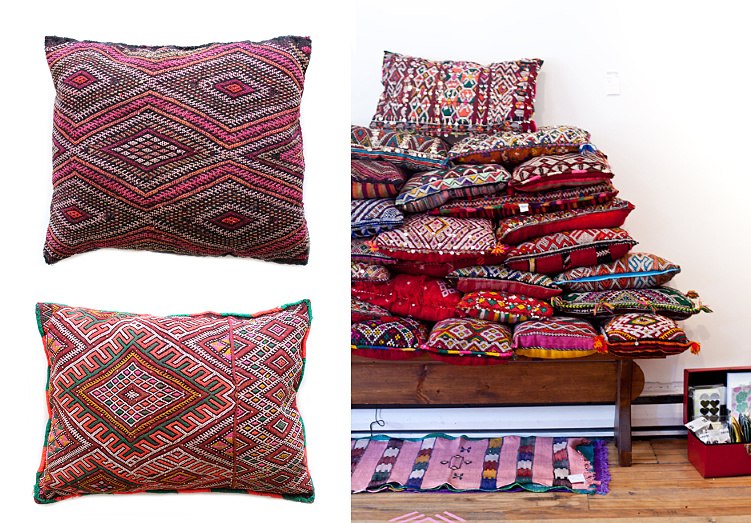 Here's another delicious Etsy find: the Oxblood and Golden Glazed Salad Plate from Kirkwood Clay. There's something about Marsala and warm metallic tones that's irresistible. Plus, this stoneware piece is a true work of art.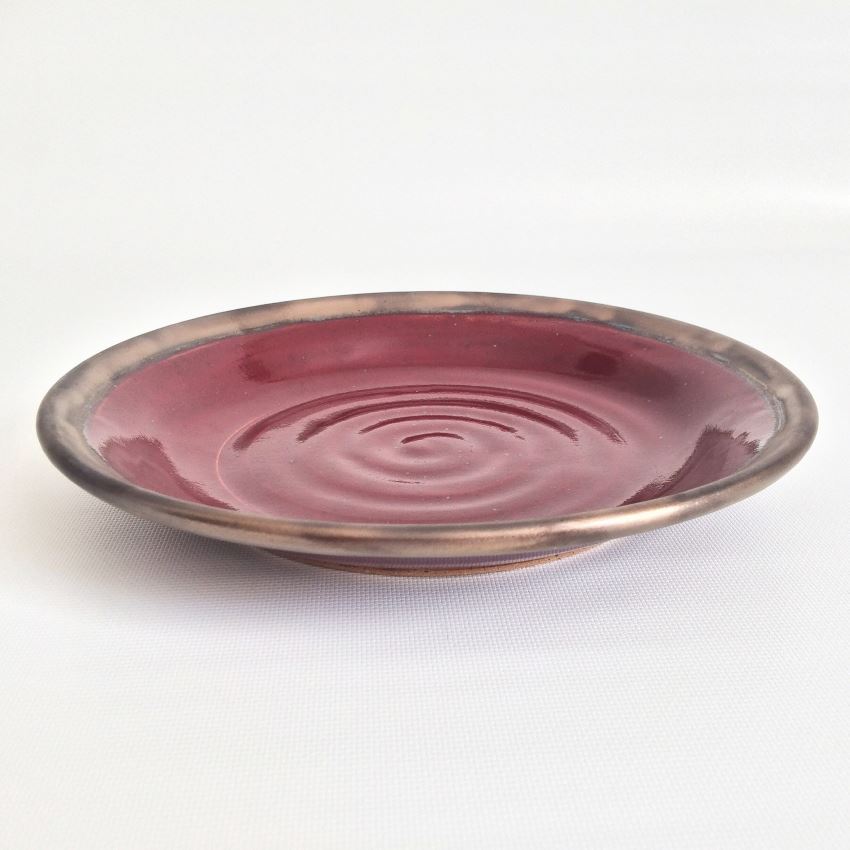 Jewel tones take center stage in West Elm's Faceted Glass Vases. I'm partial to the Magenta, which echoes the depth of Marsala in all of its hand cut and polished glory!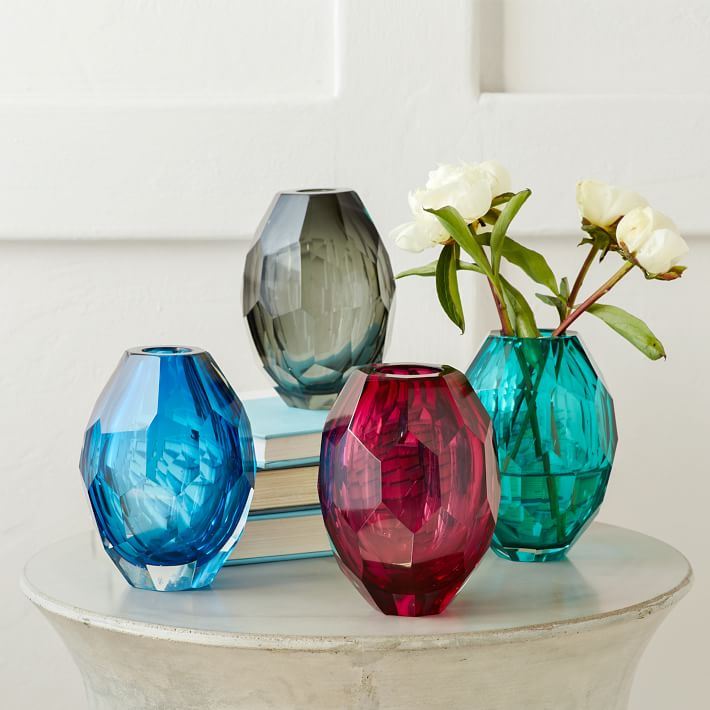 I'll end with one more amazing find from Ferm Living. Did you know that the Winebottle Candleholder below was inspired by the Disney film Lady and the Tramp? Yep, you guessed it–the romantic spaghetti sharing scene! The candle in a bottle concept was adapted from the big screen to the modern tabletop with the help of beech wood. Additional colors and sizes are available: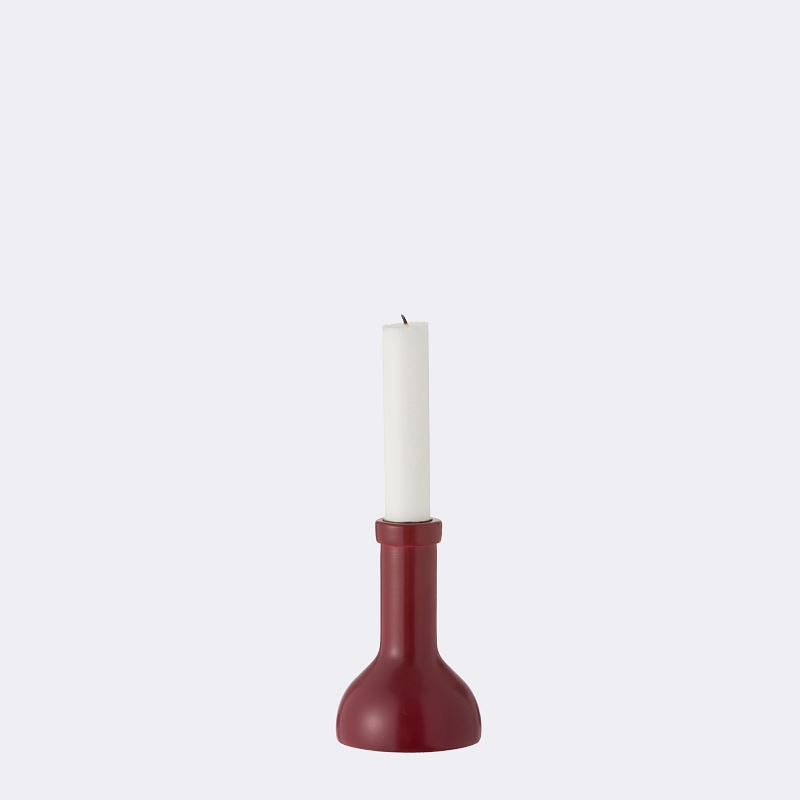 Looking for more Marsala-toned decor? Pantone will lead the way…get more information here. Happy shopping!