It's no secret that wallpaper is back with a vengeance, and when it comes to finding the right selection for your interior, there are times when less is more. Today's post is dedicated to minimalist wallpaper that makes a statement in a subtle way. From linear patterns to neutral tones, the options below are perfect for those who want the wallpaper to be one feature of the room rather than the main focus. Ready for a closer look?…
Abstract Designs
CB2's Thatch Textured Self-Adhesive Wallpaper is designed by Chicago-based artist Noël Ashby. An abstract take on geometric design, the pattern features grey tones that create a soft statement. Plus, you've gotta love the fact that the wallpaper is removable!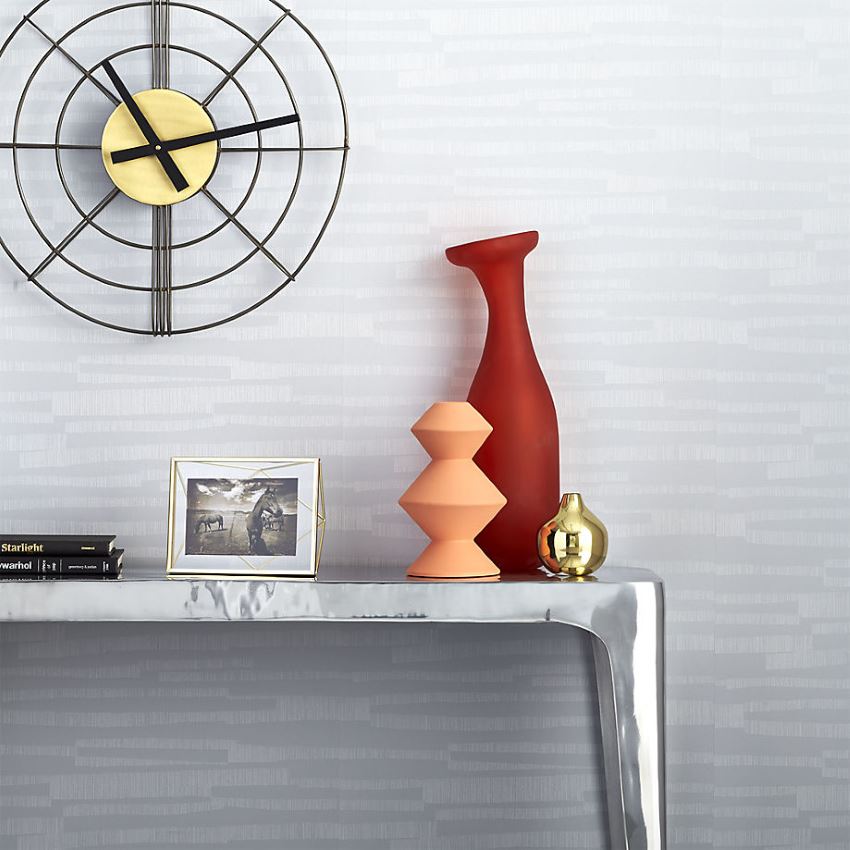 West Elm's Origami Stripes Wallpaper is PVC-free and laser-printed on a high-performance, strippable paper substrate. Meeting standards for low VOC-emissions, the wallpaper is as stylish as it is eco-friendly, offering ridged stripes in crisp neutral tones: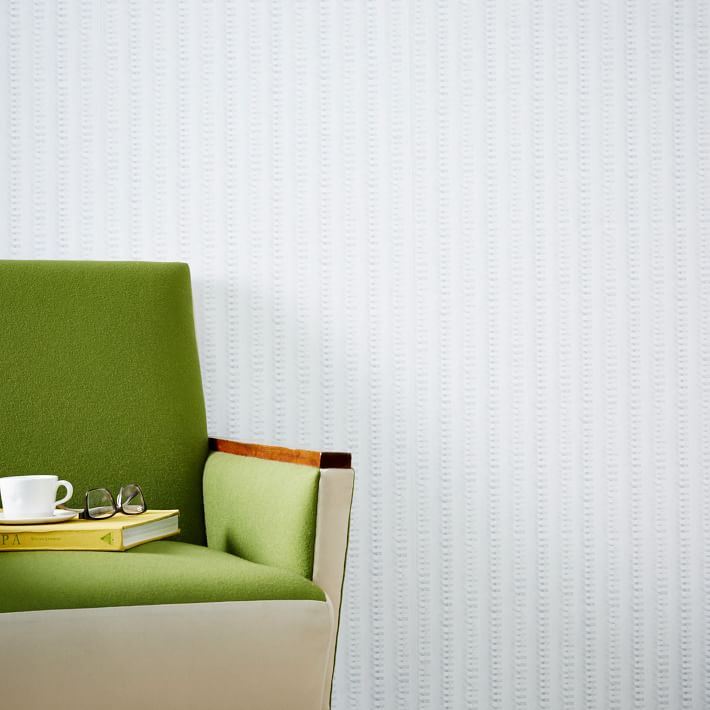 There's a lot to love about this Beaded Moon Wallpaper from West Elm, from its whimsical modern pattern of dots and lines to its environmentally friendly construction.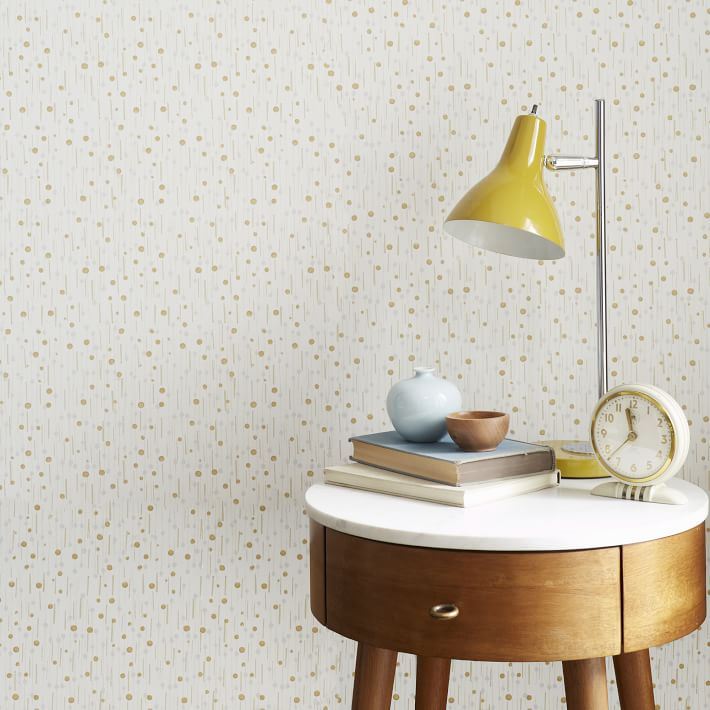 This Concave Gray wallpaper from Graham & Brown brings monochromatic style home with its double curve design. Though it may not be obvious from the photo, the pattern also features gloss and metallic effects: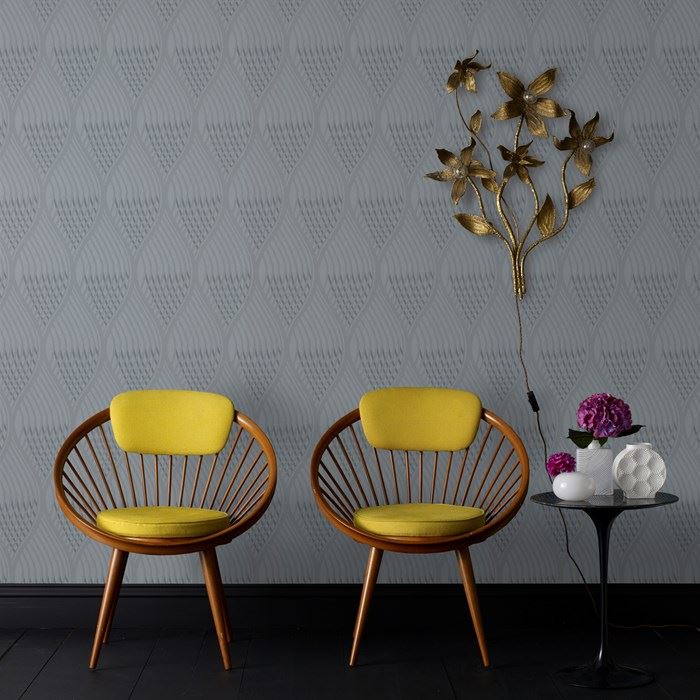 West Elm's Wilshire Mural Wallpaper in Bisque has the look of stone, yet it's a flexible vinyl film coated in a sticker backing, making installation and removal a snap!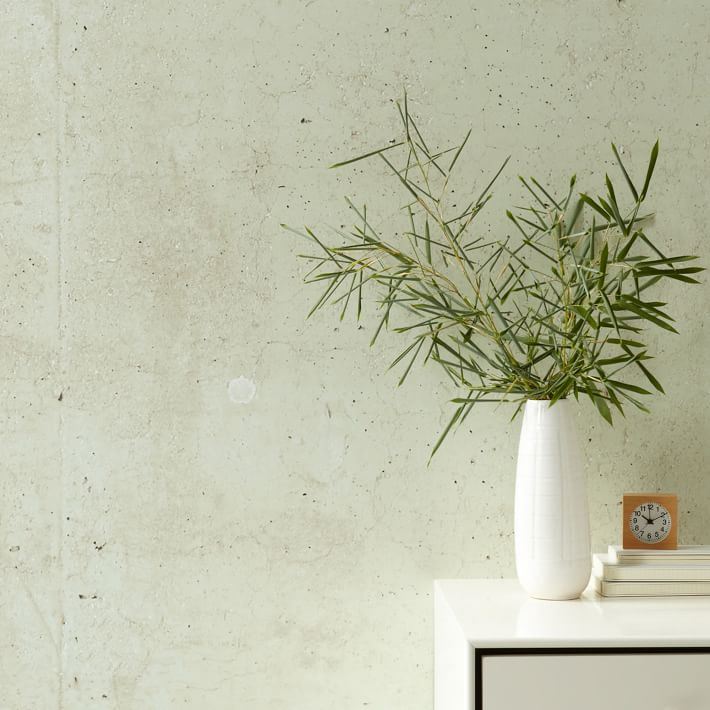 Geometric Style
We now move from the abstract to the geometric with ferm LIVING's Grid Wallpaper in dusty green and white, the perfect blend of precision and softness. Printed on WallSmart wallpaper (non-woven fleece), the pattern is irresistibly on-trend. Plus, WallSmart wallpaper is easy to hang! Isn't it great when amazing design isn't fussy?!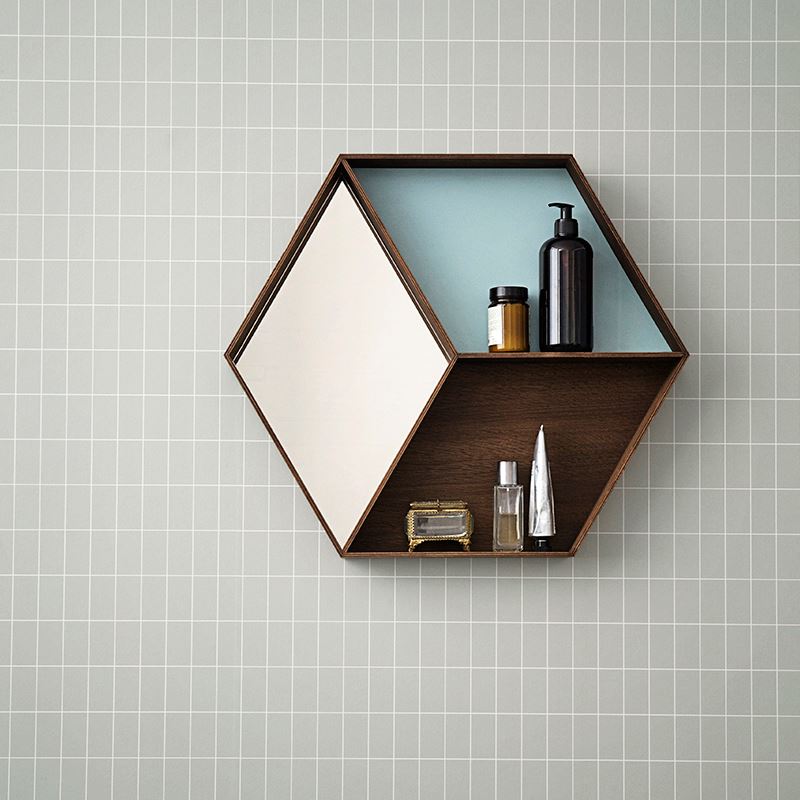 Below we see the wallpaper in black and white. Every bit as fabulous as its dusty green and white counterpart, this version of the pattern has a look that's a bit more crisp.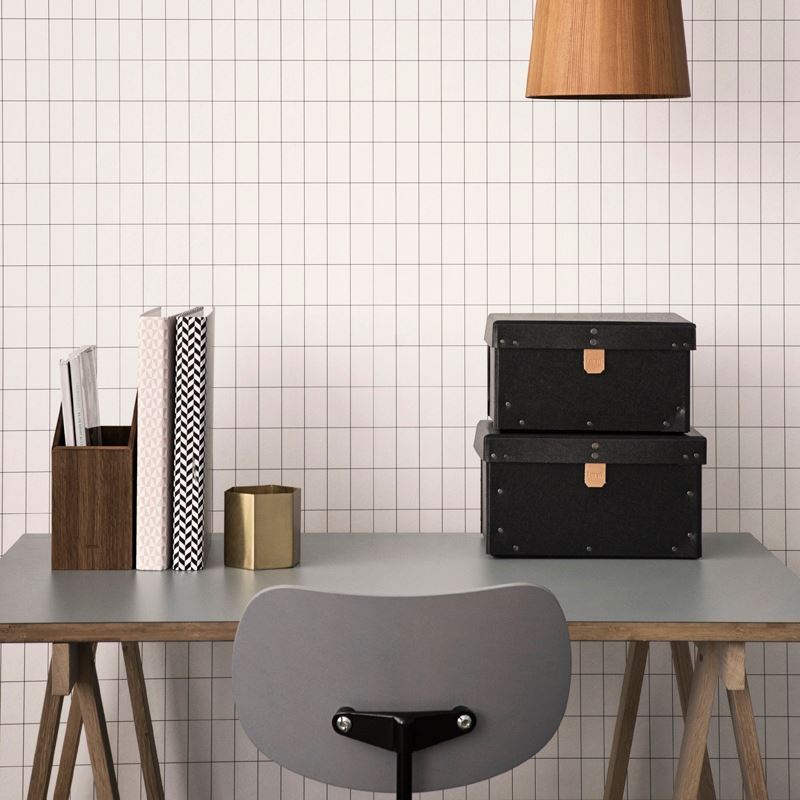 This Orbit Small Metallic Self-Adhesive Wallpaper from CB2 combines layered circles in a grid-like design. Like today's other featured CB2 selection, the wallpaper is removable and designed by Noël Ashby: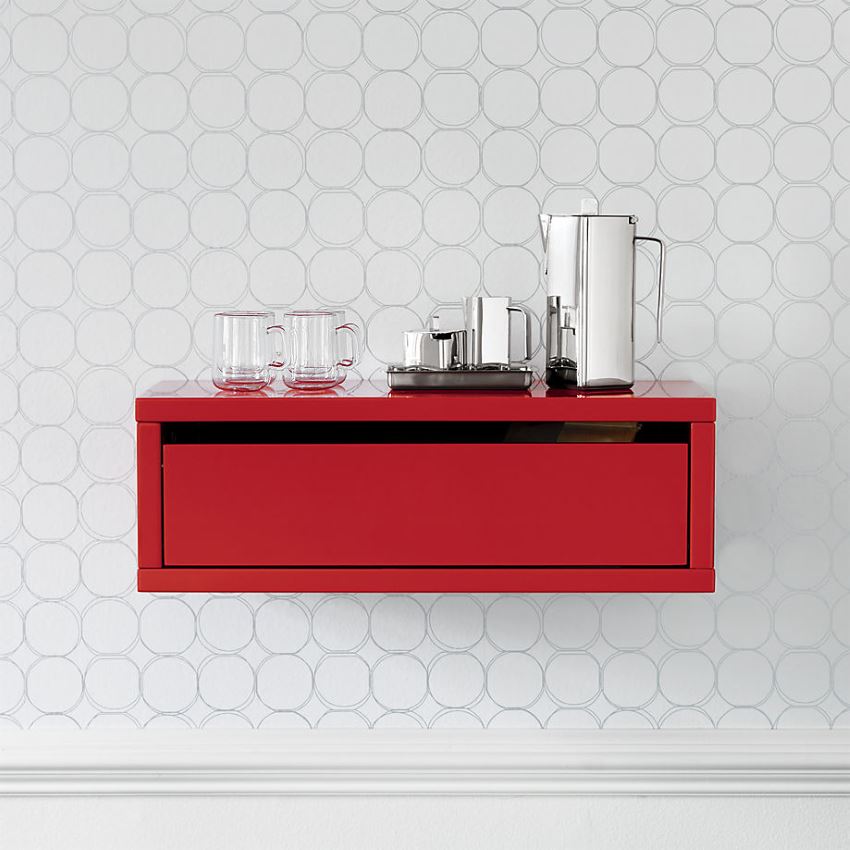 Tile wallpaper is a great way to add geometric texture to your space, and this Checker (Nonwoven) White selection from Graham & Brown is inspired by modern architecture. We're loving the 3D effect: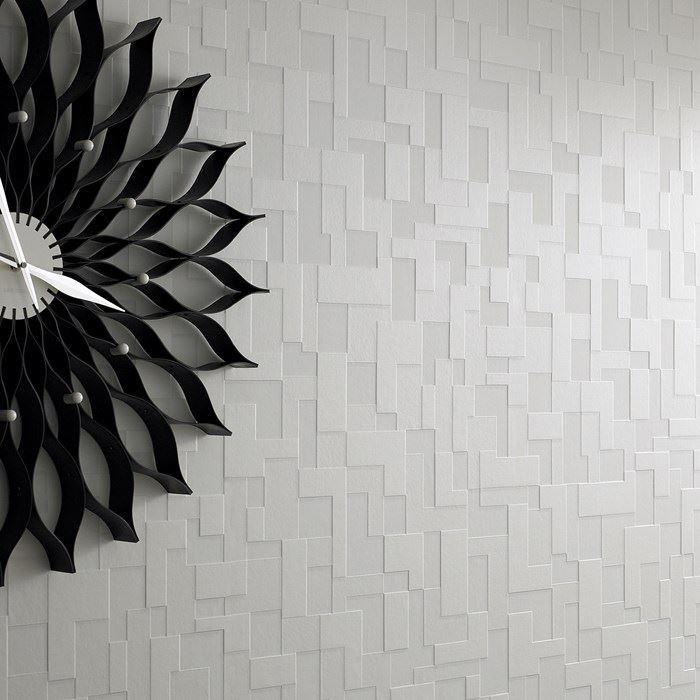 Here's another Graham & Brown tile wallpaper selection, this time in Sparkle Black. Add a backdrop of sophisticated sheen to your space with this textured wallpaper that's as sleek as it is powerful: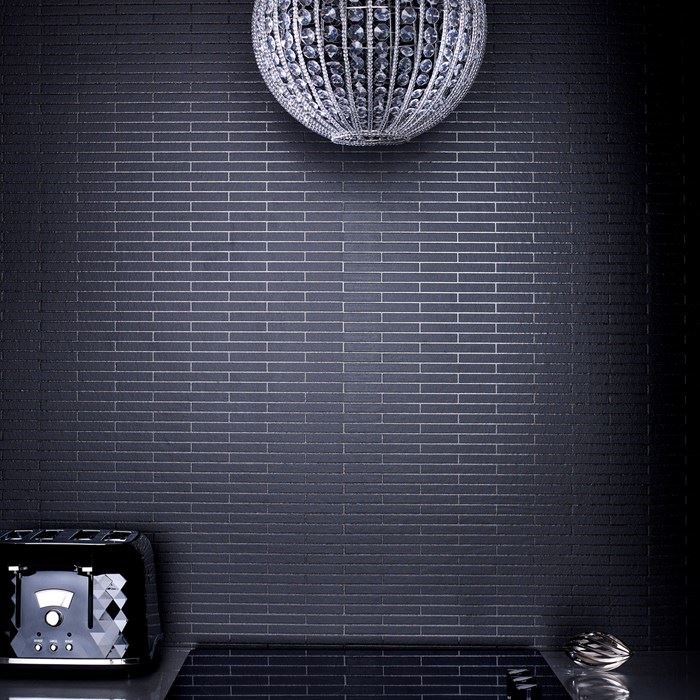 Did you find an understated selection to fit your space in today's post? Share your favorites by leaving a comment below…