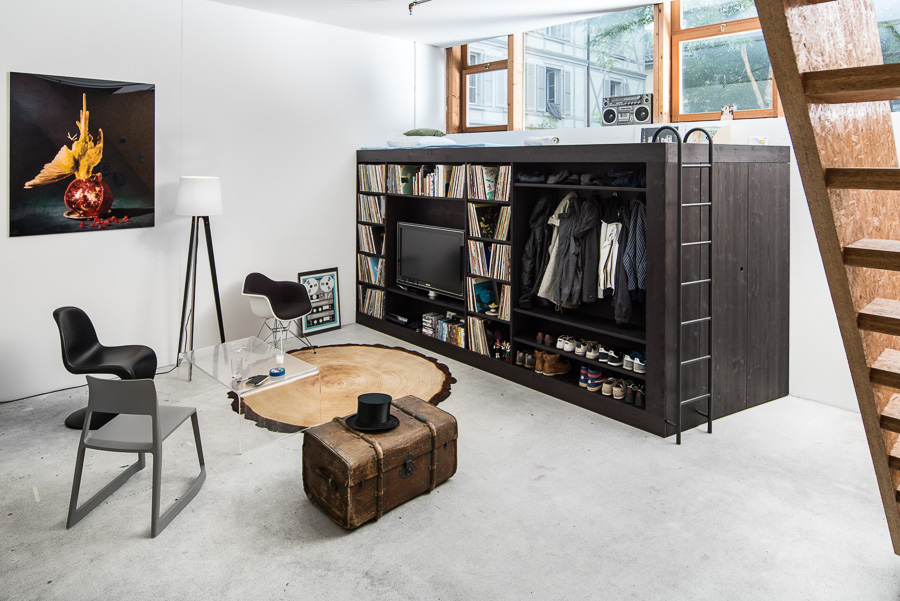 Russia's famous Matryoshka dolls have inspired all kinds of nesting products, and furniture is no exception. Whether it's a table hidden within a bookcase or an entire bedroom tucked into a box, we're always fascinated by ultra-efficient pieces that can be stored within themselves to save space. Read on to see some of our favorite examples of nesting home furnishings.
Impressive Vanishing Act
Perfect for hosts and hostesses who love to entertain but don't have much room to spare, Orla Reynolds' "As If from Nowhere" collection tucks a complete dining set into the cracks and crevasses of a sleek bookcase. The colorful chairs and tabletop also function as design elements that add a touch of brightness to the minimalist bookcase.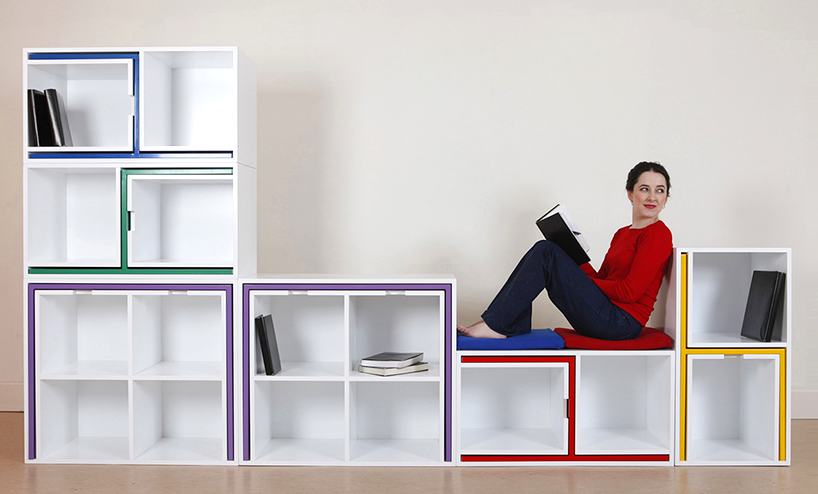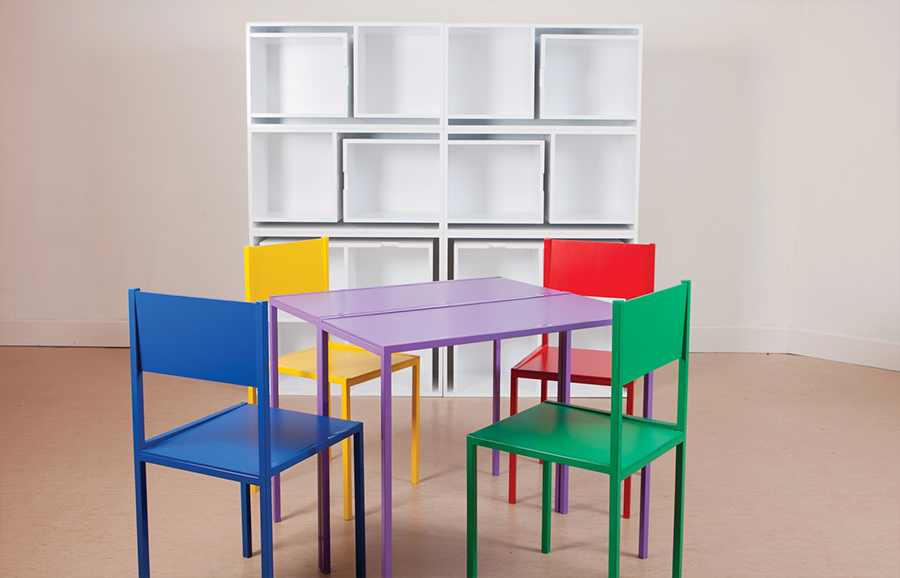 Half wheelbarrow, half office, the Kruikantoor fits everything you need for a workspace into a convenient mobile module. The brainchild of Tim Vinke, the alternative office features 2 chairs, a table, an electricity port and storage space.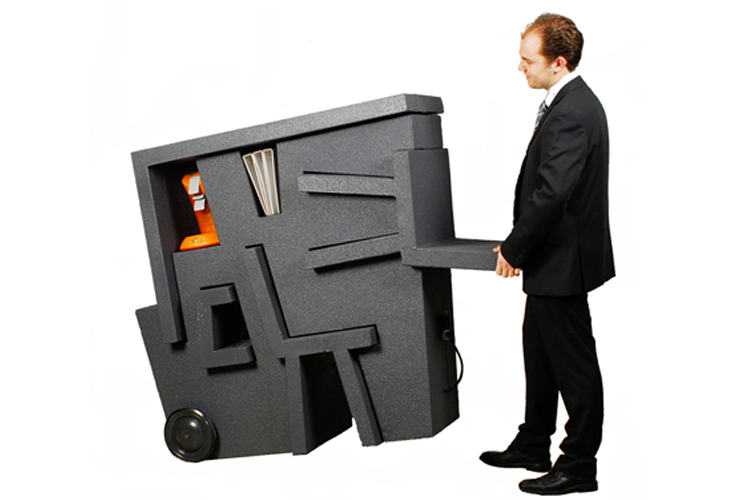 Compact Contemporary Living
Designer Till Könneker came up with the Living Cube as a way to fit multiple furniture elements into a compact "home in a box." The small space solution features shelves for books, a shoe rack, clothing racks, a bed and even a space for a flat-panel TV. There are also upgrades like bed rails, USB charging ports, lights, mattresses and office space.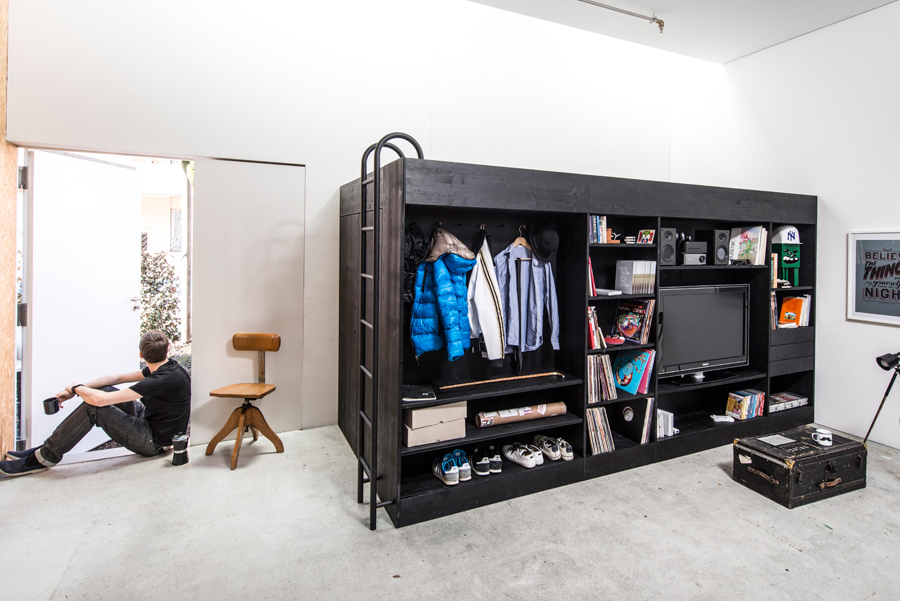 If you enjoyed the board game Perfection as a child, you'll find extreme satisfaction in the way that the Boxetti concept squeezes a bed, a kitchen and a living room into precisely fitted compartments. Each module has multiple elements that pop out whenever you need them and slide back in for a tidy, immaculate look.

Stacked and Tucked In!
While it may look like an alien spacecraft landed in your yard, the Obelisk by Janus et Cie is actually a space-saving stackable patio set. The conical form can be broken down into four cushioned chairs and a table, and stacked back up to form an 8 ft. obelisk.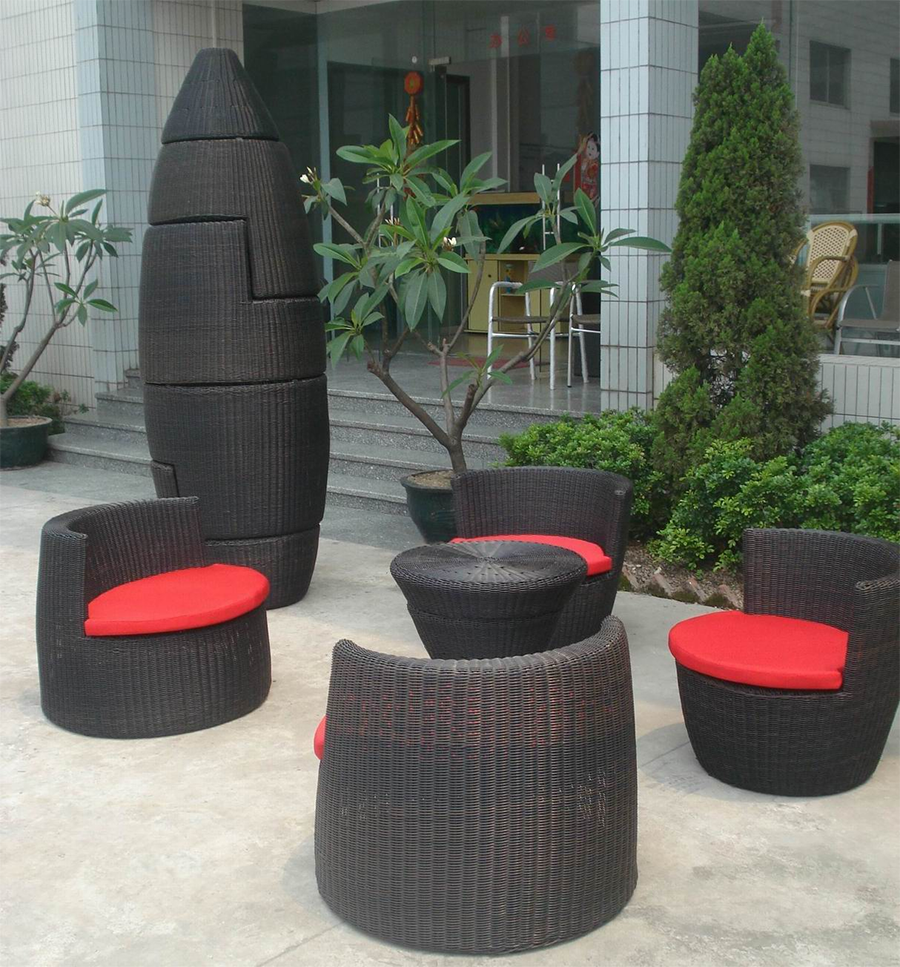 Sometimes you just need your coffee table to hold some coffee, but other times, a larger surface where you can eat dinner or play board games is required. Sculptures Jeux's transforming tables cater to both scenarios and pretty much anything else in between with their multiple leaves that can slide in and out as needed.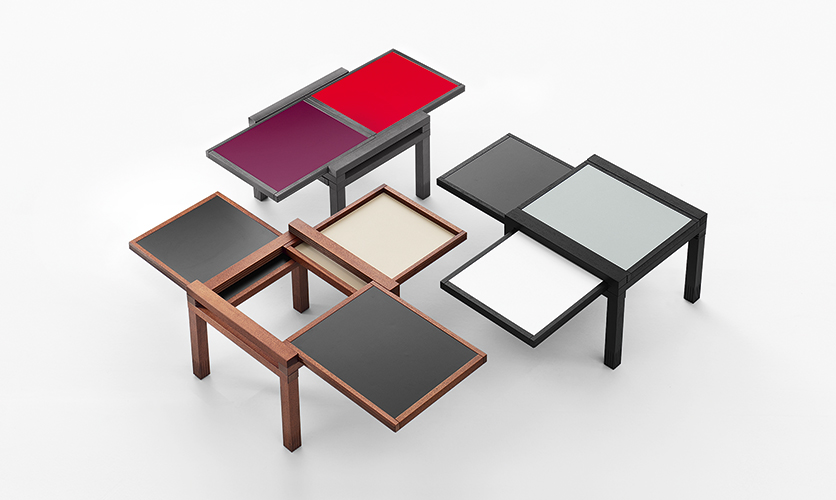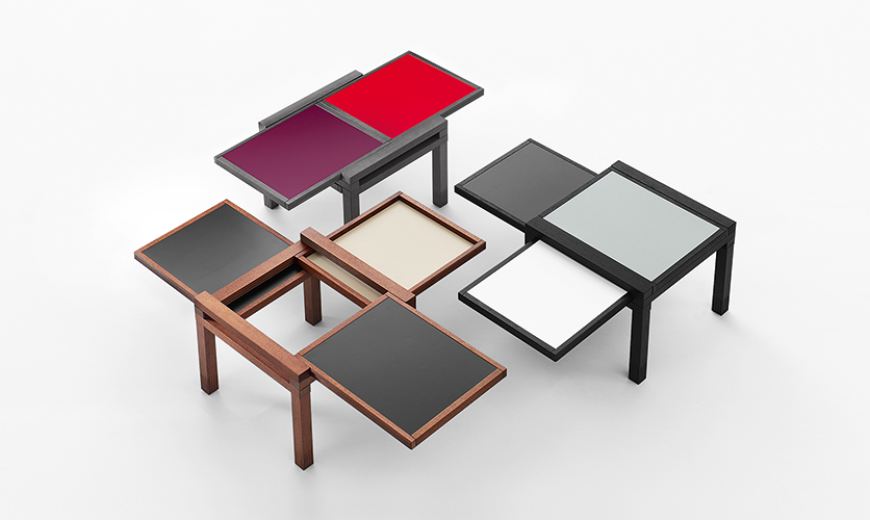 If you've ever wondered what it would look like if a bathroom and a Swiss Army knife had a baby, here's your answer. The Vertebrae by Design Odyssey Ltd squeezes an entire bathroom, including a toilet, a sink and even a shower, into a central spinal column with seven modules that swing out whenever you need them.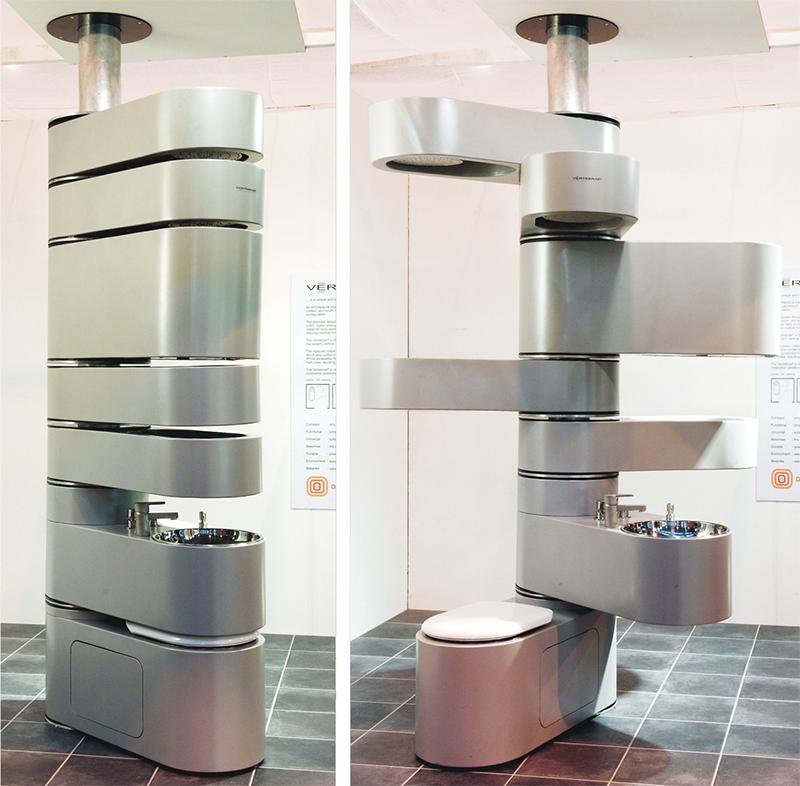 The 'Love Me, Love Me Not' table by designers John Vogel & Justin Plunkett takes its inspiration from the petals of a flower, and can break apart to be used in a number of different configurations. Do you love it, or do you love it not?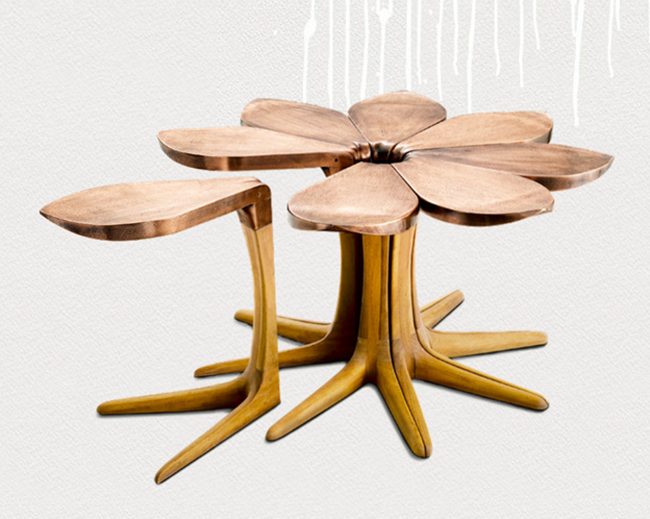 Which one of these ultra-efficient nesting designs would make your space more livable?