Yes, bidets can be beautiful—I'm here to prove it to you. What I can't do is convince you why you'd want to put one in your bathroom. You either think bidets are a useful way to keep clean, or you're an American. (I kid! But it has always struck me that in a country as hygiene-obsessed as the US, the bidet has been strangely ignored.)
But that's starting to change; bidets are more popular than ever in all corners of the world, as people look for ways to keep clean and save water at the same time (why take a full-on shower if you can use a bidet?).
Keeping It Contemporary
This contemporary bathroom in London has an off-the-floor toilet and bidet, making for easy cleaning and a chic look.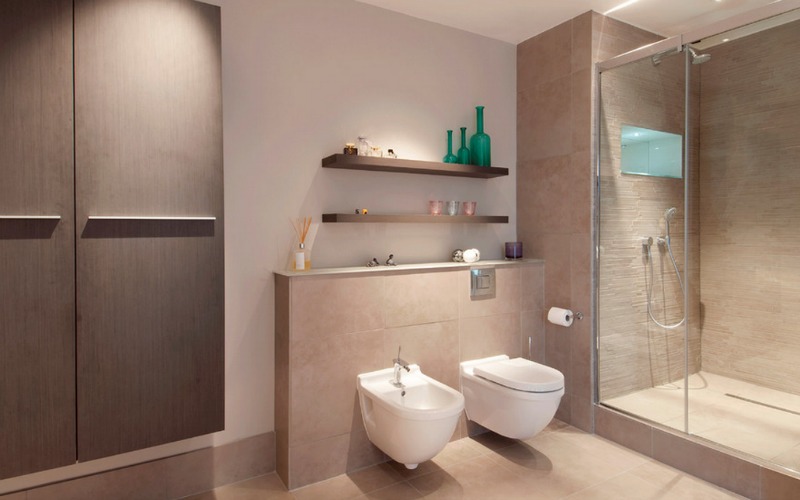 It's easy to find bidet-spiration in Italy and France. This Italian bathroom with a subtle Ferrara bidet shows how a bidet can be a classy-cool addition to a large, regal space.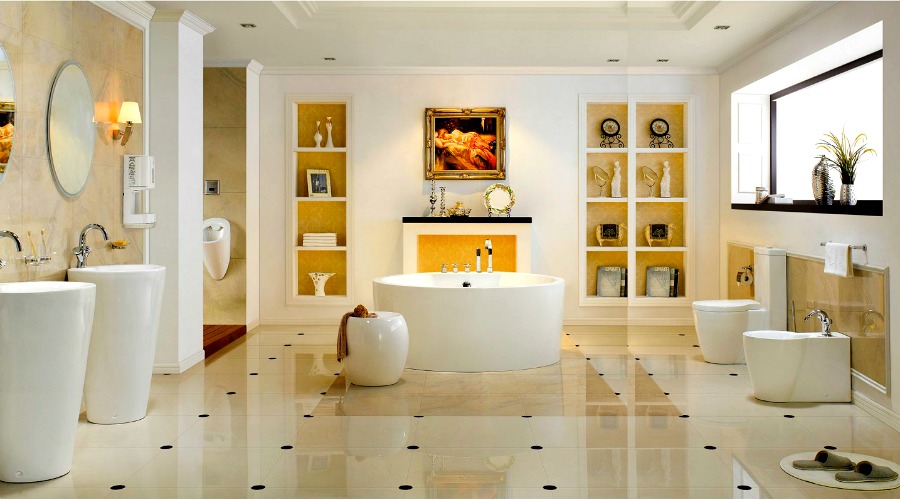 A Splash of Minimalism
A bidet can work with even the most modern of bathroom designs, like this one with asymmetrical mirrors and a minimalist feel.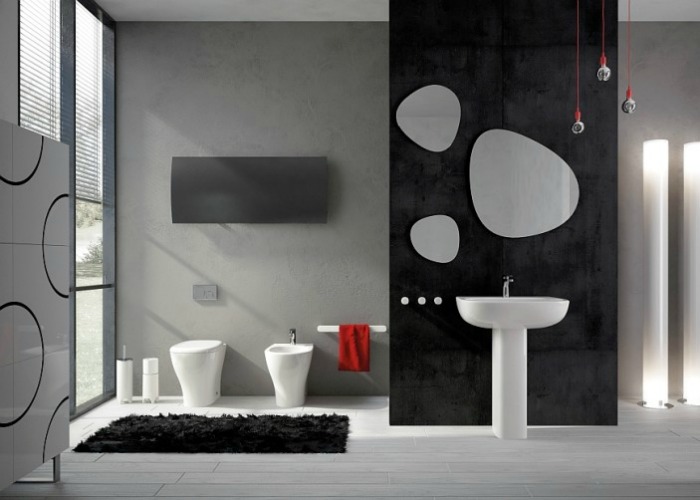 This sweet little family bathroom proves you don't need tons of space in order to have a bidet—or plenty of quirky-modern style (check out the colored toilet paper and "coffee table" for reading material!).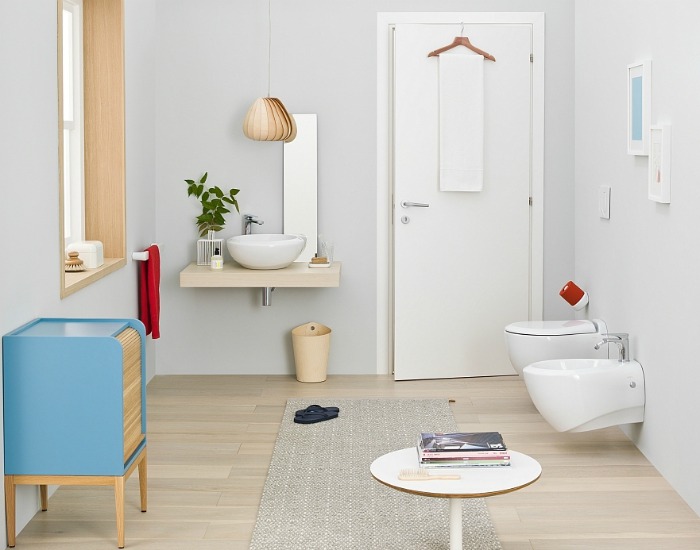 It's common in Japan to find bidets and toilets in one unit, like the sleek one below.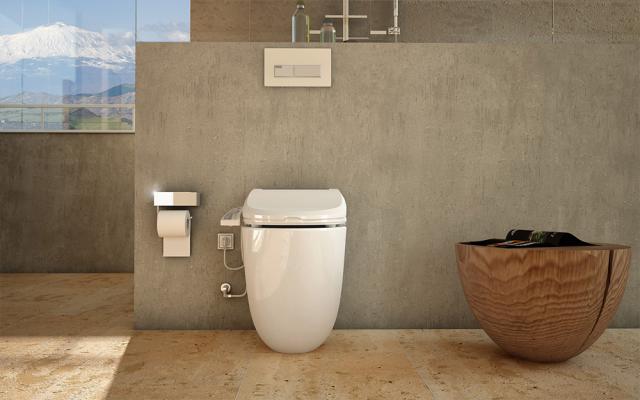 Going Old School!
The bathroom below does a great job of what the best bathrooms do—it feels like a room, rather than an ad-hoc place to wash up in. The combination of the wood-panelled walls, the pendant lights, the folding chairs, the bonsai and the wall art give a normal-sized bathroom depth and breadth (and plenty of space for a cool modern bidet too).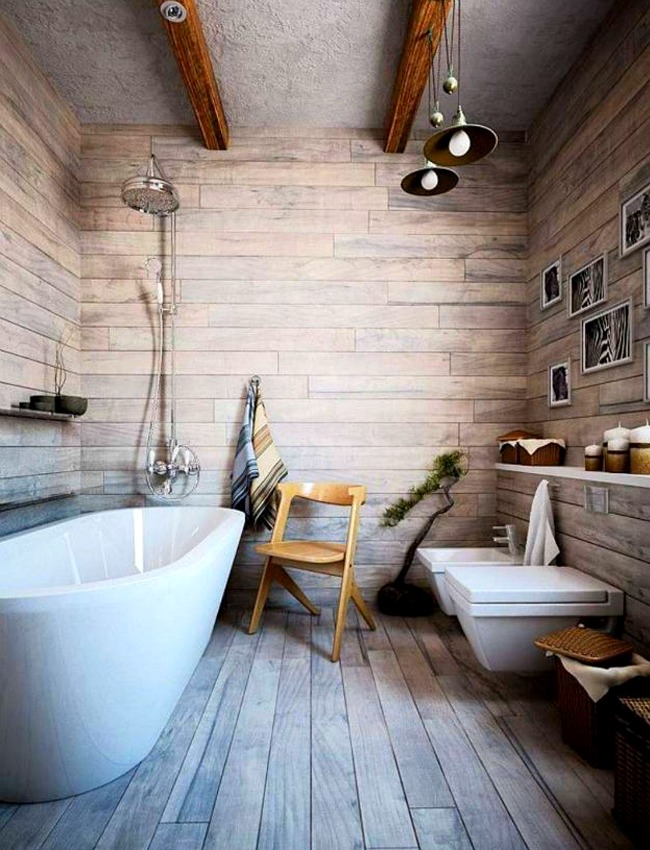 This updated version of a traditional bathroom includes a bidet and a large, inviting claw-foot tub by the window, but old-school floor tile, wallpaper, light fixtures and framed paintings remind us of the past.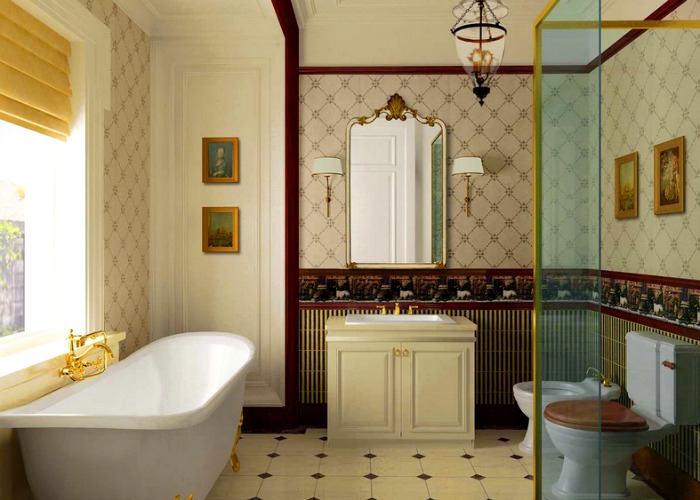 Stylish Space-Savers
This modern example of a matching toilet—bidet combo in Lebanon is described as a "girl's bathroom," showing that bidets can work anywhere, and fit any style.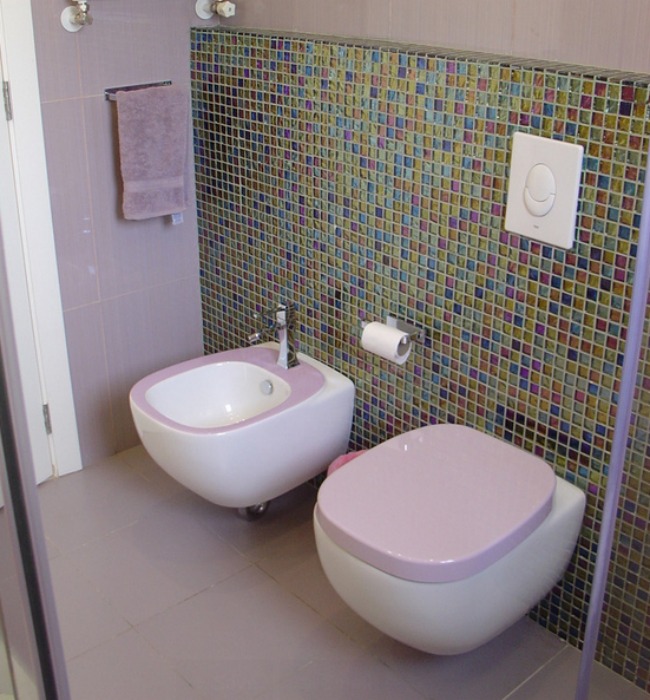 How about a new take on the shape of the bidet? A square makes a statement in the most simple way possible.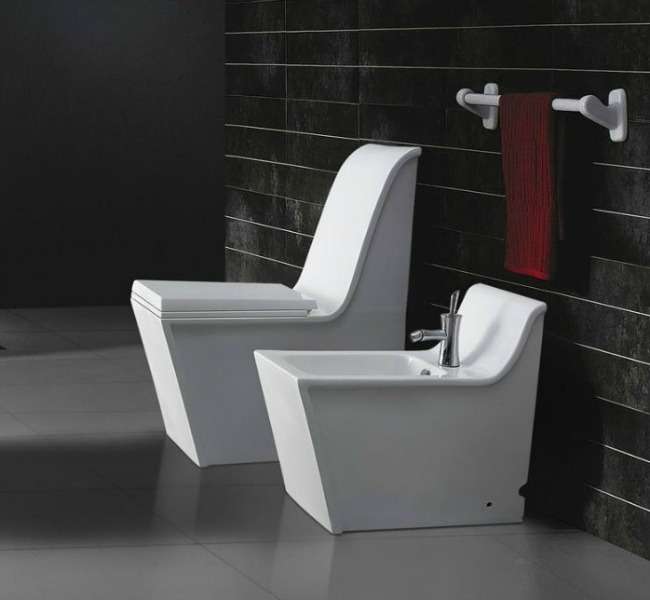 If you're interested in a modern bidet but want an earthier look that all-porcelain can deliver, this set inset with beautiful dark wood might just be the key to your perfect bathroom.