Stylish, seductive and simply sensational, the latest range of bathroom compositions from Scavolini will blow you away with their ideal blend of the classic and the contemporary. Dubbed Magnifica and designed by Gianni Pareschi, they capture the timeless allure of classic Italian kitchens to perfection while promising to drape you in comfort and contemporary beauty. Each of these bathrooms brings along with it a beautiful mash-up of styles that range from Art Deco and retro to minimal and modern, with glittering finishes in gold and silver accentuating the visual opulence of each individual composition.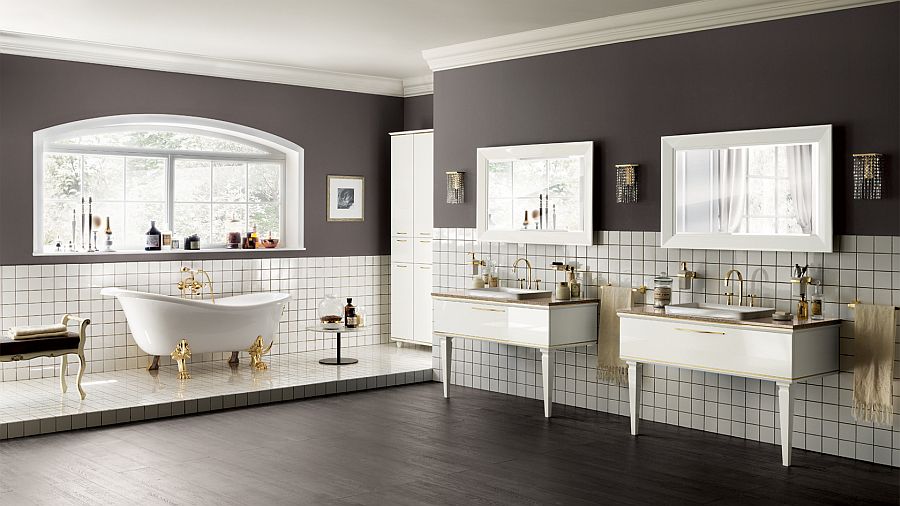 Magnifica goes beyond the usual color palettes and bathroom solutions as it dares to explore the edges of design possibilities with its unique range of must-have features and accessories. Beautiful oval and rectangular mirrors, handles with Swarovski crystals, gold and silver leaf covered surfaces and a wide range of hues and finishes come together to deliver your dream bathroom that promises to serve you for decades to come! Affluence and sophisticated flair are the trademark features of these exquisite compositions, with each one bringing its own unmatched personality to the fore.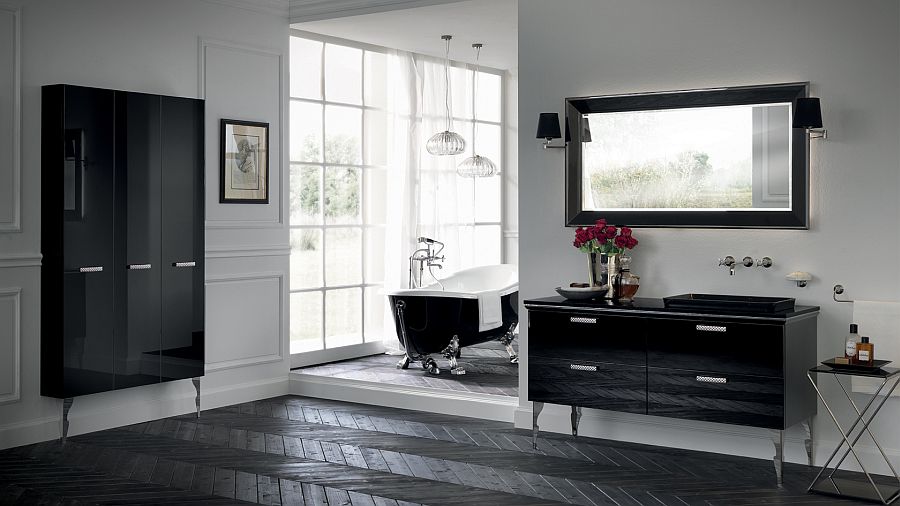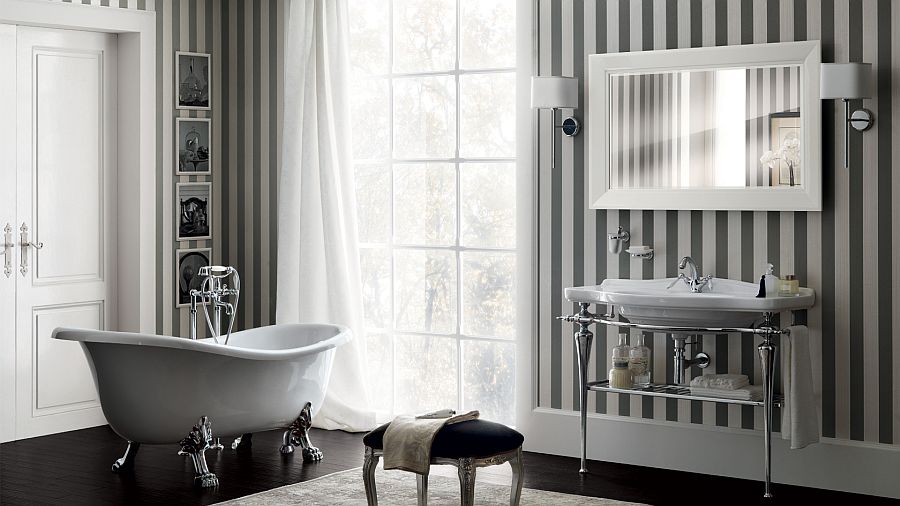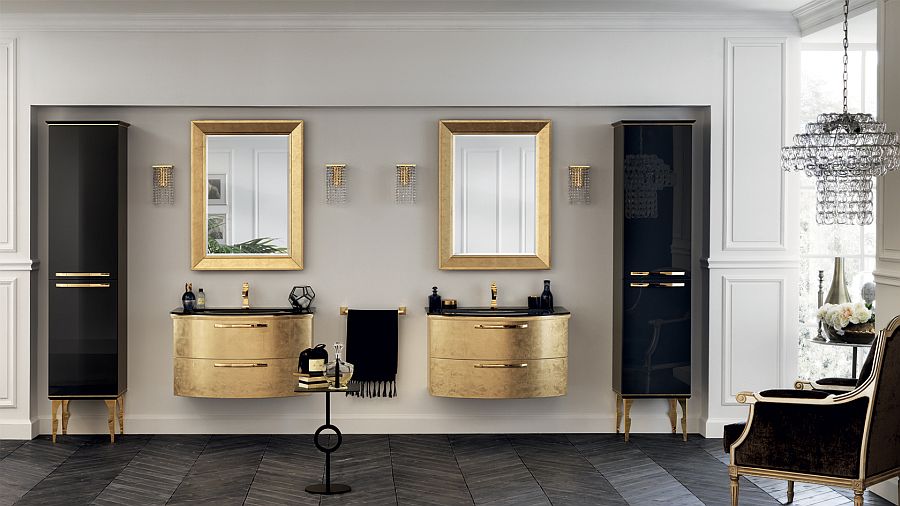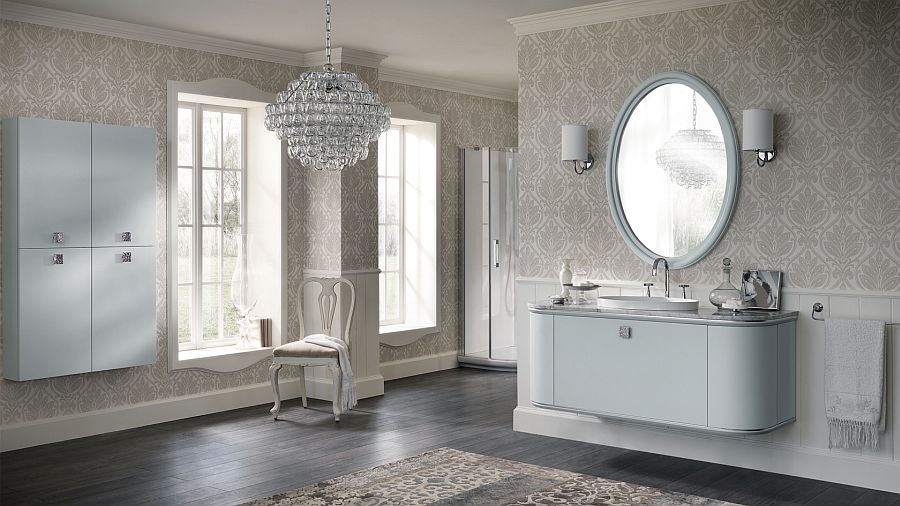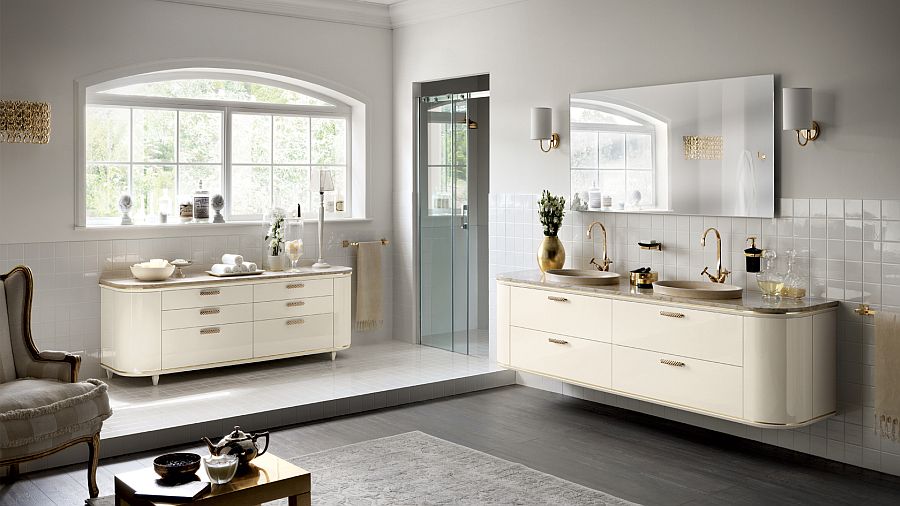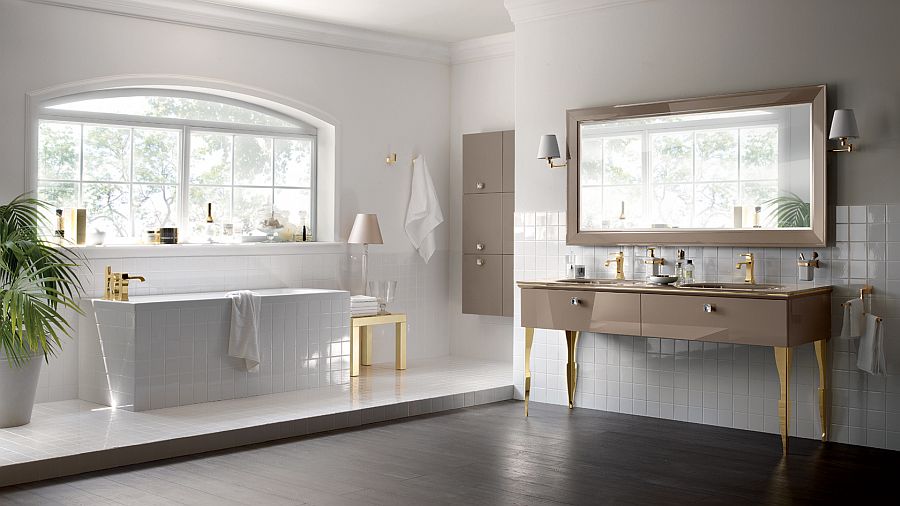 From the captivating curved washbasins to the vanity units that take you back to the early 1920s, each element of Magnifica has been carefully chosen by revamping classic design to fit new-age needs and aesthetics. If you are looking for an Italian bathroom that pampers your senses with creativity and curated brilliance, your search ends with Magnifica… Simply Magnifica!