Here's the deal with bulbs—if you want blooms in the spring, you need to plant them in the fall. Which can be…discouraging. Especially when it's February and you want to—nay NEED—to see some flowers in your garden when warm weather finally arrives.
Well, there is a (sort-of ) shortcut to faster flowers that will last longer than the typical annuals and will allow you to start planning—and dreaming—now. It's not too late for a beautiful summer garden. Even if you are starting from scratch or near it, consider planting 1/3 summer-blooming bulbs, 1/3 other perennials in another couple months, and 1/3 annuals….whenever you feel like it. See some great ideas for where and what to plant below.
(Need a how-to for spring-planted bulbs? This guide from American Meadows is a great resource.)
Old House Gardens is an incredible source for bulbs, as they are one of the few purveyors of vintage flowers in the United States. What's "vintage" bulb? It's one that was bred using traditional methods 100, 200, 300 years or even longer ago and whose original line can be demonstrated via historical information and documentation. (Yes, bulb lines can be that old—plant breeding was a very serious endeavor in some European countries even 400 years ago—remember the story of the tulip that was worth more than gold, aka "tulip mania"?)
Tuberose
Tuberose is a spring-planted bulb that doesn't get as much attention as some of the others on this list, but it should. Native to Mexico, it's a night-blooming plant, which means its heavenly scent will waft through your windows on a warm summer's eve.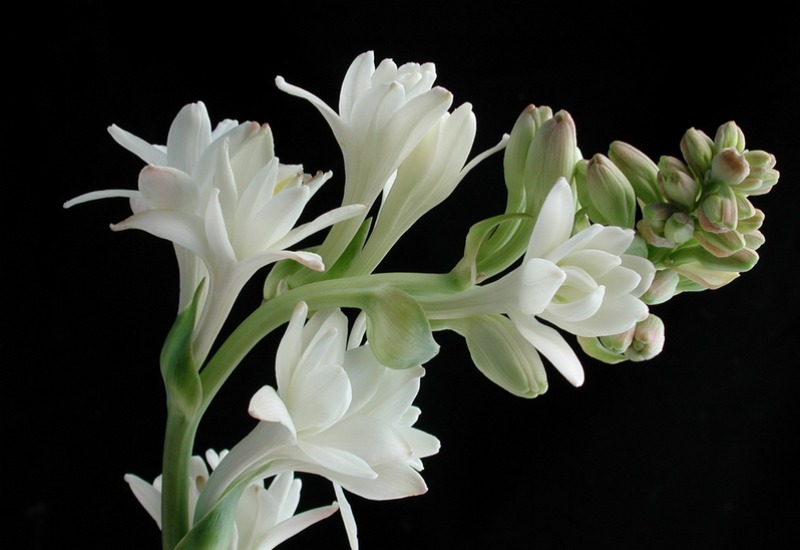 While it's prized for its scent, tuberose is also a sculptural and interesting visual addition to a garden as shown below, with cute little trumpet flowers on long stems.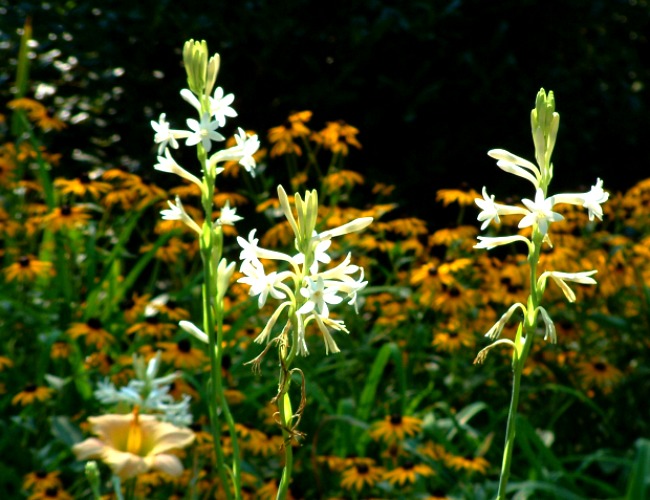 Iris
A beautiful example of an historic bulb is this Pallida Dalmatica Iris, a spring-planted bulb, whose ancestry can be traced back to 1597. With a heavy grape scent and a lovely lavender color, it is used decoratively and has also been farmed for hundreds of years (and still is, see below) for its rhizomes, which after being peeled by hand and dried for several years, make orris—used in expensive perfumes and to make gin. Image via Old House Gardens.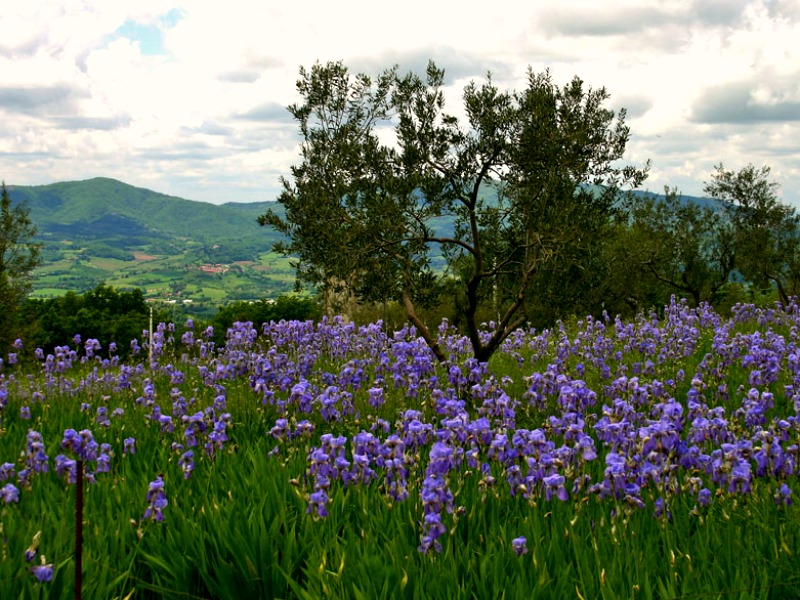 There are many varieties of iris—Japanese iris like the Cesar's Brother variety shown below are ideal for boggier areas (which can often be hard to plant in) and so are ideal next to a pond or other water feature, or on low-lying land that gets and stays wet in the spring.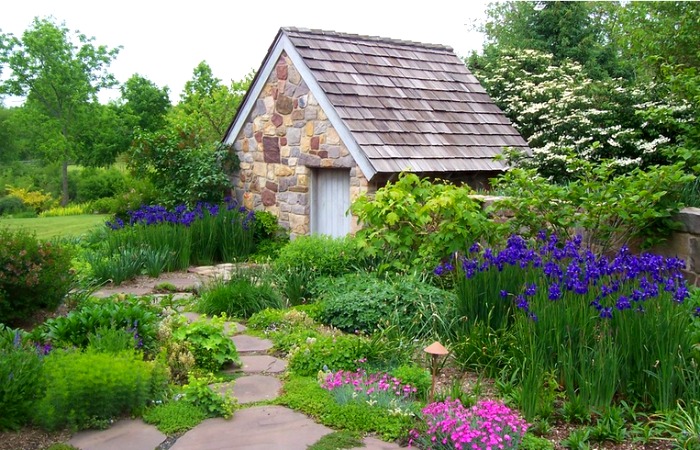 And of course, iris are often thought of as purple flowers, but they come in a huge number of colors, ranging from white, through to yellow, into blues, pinks, every shade of purple you can imagine, purple-and-yellow, and even black. This beauty from the Frustrated Gardener is an unusual combination of yellow and white.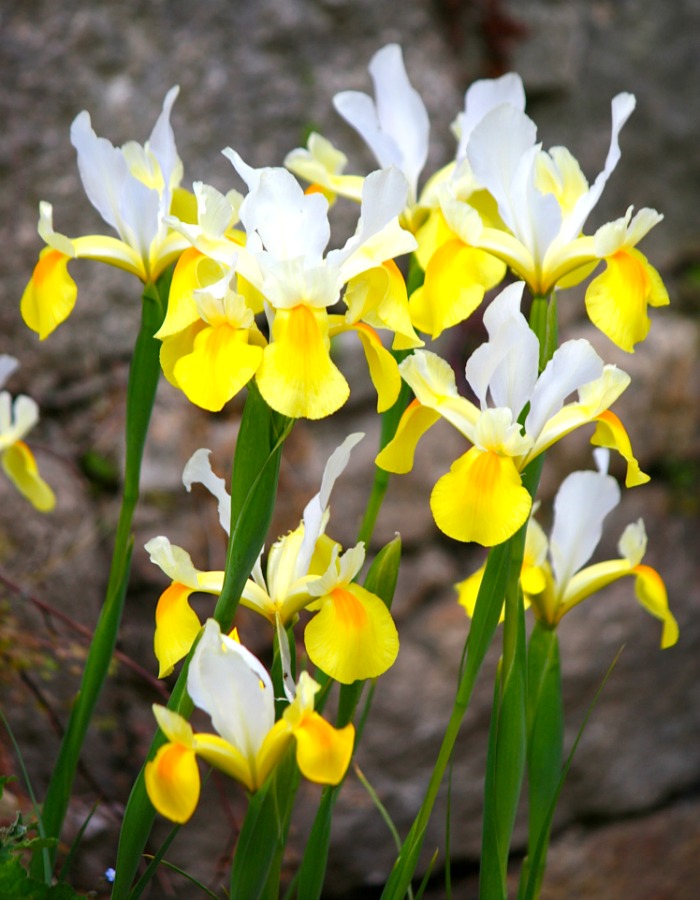 Daylilies
The Lemon Lily is one of the original lilies whence pretty much every other daylily you will ever see comes from. This one goes back to 1570 and is both super-fragrant and petite, to lend a delicate vibe to your garden. Daylilies are not technically bulbs, but have fleshy roots that you plant and deal with very similarly.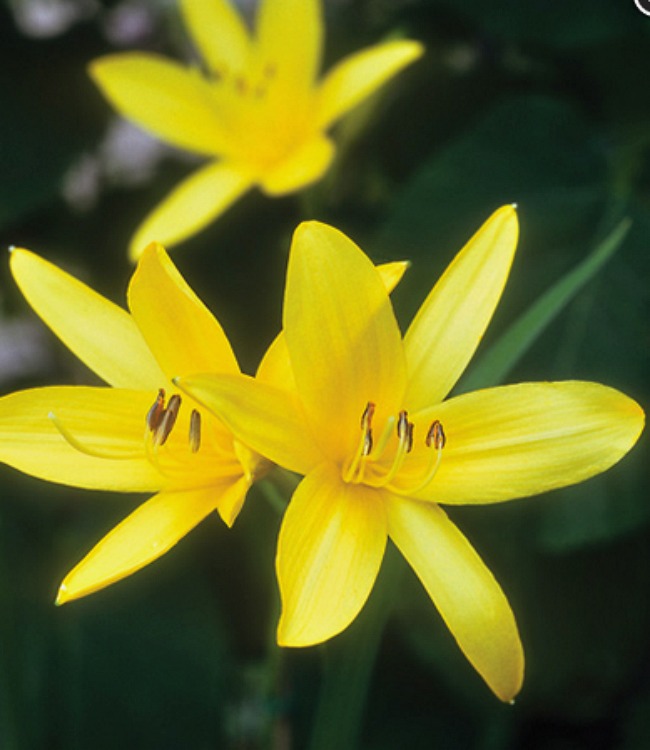 Daylilies look great in borders, and will bloom for some time if kept watered and fertilized—they are pretty easy to grow and care for. This Boston-area cottage utilizes the bright yellow flowers beautifully, contrasting nicely with the weathered grey shingles of the exterior.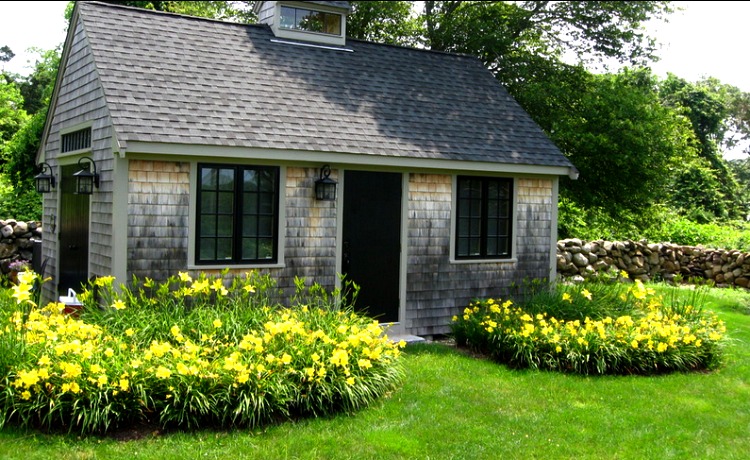 Dahlias
Dahlias were first cultivated in gardens by the Aztecs, and then made their way to European gardens in the late 1700s. They are wonderful to plant if you like cut flowers, since they will produce more flowers as you cut them.
Dahlias can be transplanted into planters fairly easily, and their variety of colors and shapes means they pair well with all sorts of other decorative flowers and plants.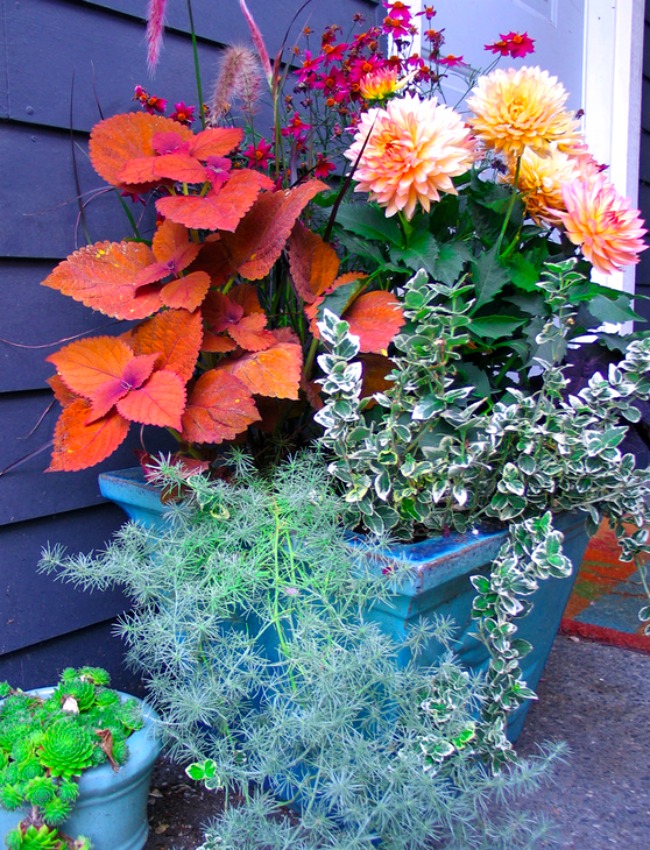 These white, burgundy and pink dahlias mix with tall white phlox (while subtly breaking up the solid bank of color) at this home in Southampton on Long Island in New York.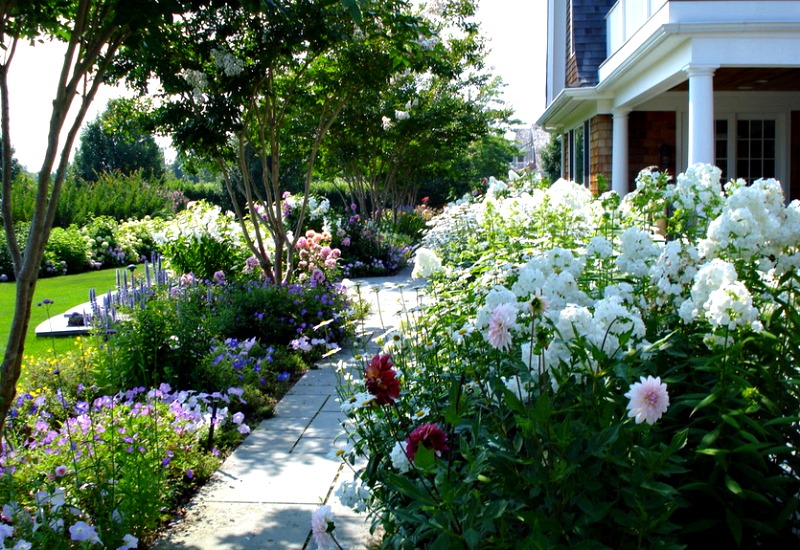 Gladiolus
Glads (as gardeners usually call them) make dramatic, vertical flower arrangements, and because they tend to grow profusely, are perfect for bringing blooms indoors. Coming in almost every color you can think of, gladiolus also add height and a varying shape to gardens—they are also striking if you want to plant a field of them, like those shown below, in Milwaukee.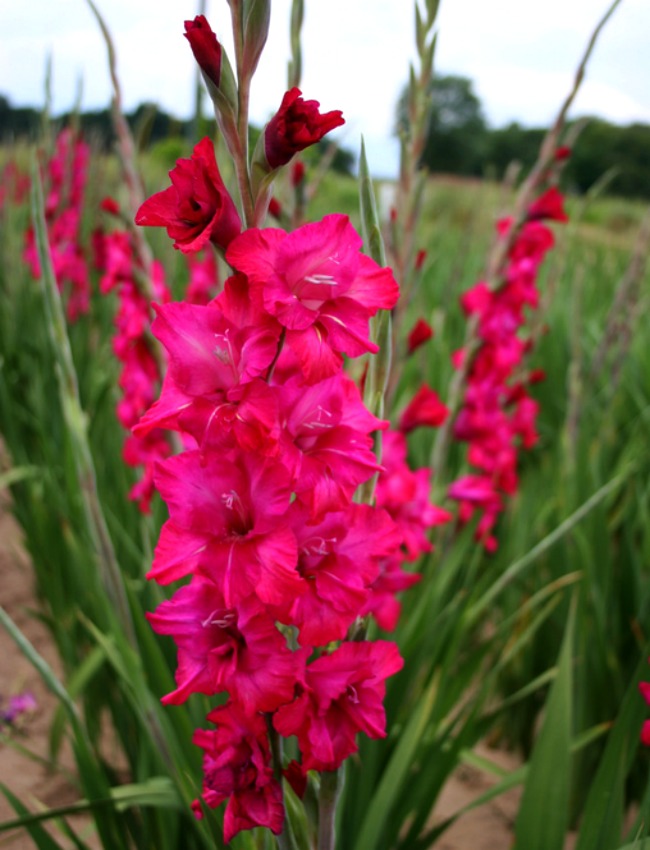 Gladiolus are also very flexible; they can be a part of a more formal garden or border, like in this perfect spot to read or relax, or grow free, mixing with wildflowers and tall grasses in a meadow.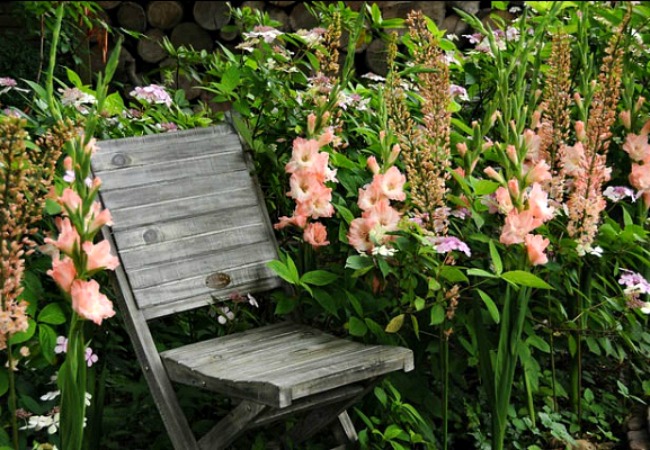 Also called "sword-lilies" for obvious reasons, gladiolus can be used to add drama and scale to a garden or walkway.